Down Under Road Trip
With so many people now taking flights to their destinations, you may think that old-school road trips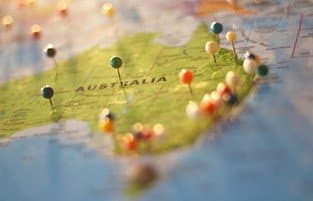 are a thing of the past. In Australia, however, this could not be further from the truth – many people still take long Australian road trips in order to experience all this magnificent country has to offer.
In fact, alongside visiting such highlights as Uluru, the Sydney Harbour Bridge, and the Great Barrier Reef, you should definitely make a road trip part of your Australian tour. Here are some tips to help you plan your Australian road trip.

Australian Travel Insurance
Many unexpected things can happen on your road trip. You may fall ill, get injured, or even lose your luggage. In some cases, your rental vehicle might get damaged and increase your payments. With a suitable travel insurance policy, however, you will not need to worry about such uncertainties since your insurer will handle most extra costs. If you get a good plan, you will even be able to cover children at no additional charge.

Rules of the Australian Roadway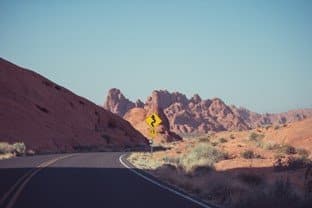 In many places around the world, the police can be talked out of fining you for a traffic offense – but not in Australia. You can reduce potential inconveniences by familiarizing yourself with the road rules in the country. The first thing you need to know is that Australians drive on the left side of the road. In many states you will still be able to use your overseas driving license (as long as it's current, of course).

While Road Tripping in Australia Be Aware of Custom Regulations

Australia has strict custom control regulations. When you cross the border, you may have to dispose of such items as groceries, fresh fruits, prescription medicine, duty-free items, and homemade food. Tourists often carry heavy shopping from across the border and are inconvenienced when they are forced to throw away their purchases. You should read more about their custom controls before starting your road trip.

Australian Fuel Regulations


Fuel stations in Australia are far apart, and that means you can easily get stranded in your trip. You should fill up frequently to make sure this never happens. It is also advisable to carry a jerry can of extra fuel. You should note that, in Australia, you are not allowed to take more than 250 litres of extra fuel. Besides the legal concerns, carrying too much extra fuel can add to the weight of your car and reduce your fuel efficiency.

Timing an Australia Road Trip Properly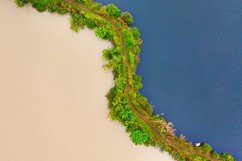 Poor timing can completely ruin a road trip in Australia as some seasons can be extremely unpleasant. You should plan your road trip in winter, between May and September. The excess humidity, torrential rains, and scorching heat make summer a terrible time for road trips. As noted by The Secret Traveller at 1cover, your timing should also be based on the tourist trends in different seasons. You will enjoy your road trip more if you don't have to deal with crowds of travellers.

Australia Road Trip Tips


A trip to Australia would be incomplete without a road trip. Before you set out for the outback, though, you should make sure you are familiar with the road rules of the country. Also, you should get a suitable travel insurance plan. If you're visiting a remote area, make sure you have extra fuel in the car as fuel stations are scarce in such places. Also, you should avoid shopping for restricted goods across the border as the customs officials will confiscate them. For the best experience overall, you should plan your trip in the cooler months.