Welcome to my travel resources page. Here you will find links to companies and their products that I personally use all the time when I travel. These companies help me to travel longer, cheaper and smarter. Which is why I am sharing them with you because they're a travelers best friend, and they've been helping me bounce around this globe since 1998!
Since I am always working with these brands check back often for exclusive deals through theses companies you won't find anywhere else!
***BONUS TIP***
When you book your next trip using one of these links is one way to support this website and its awesome content at no additional cost to you. In fact most of the time you'll get a discount using the links below.
Everyone travels differently. While these companies are great for me they might not be a good fit for you. So don't spend your hard earned money if you don't feel comfortable with them. If you have any questions shoot me an email. I'd be glad to discuss further with you about them, or other alternatives that may not be listed here, but might be a better fit for your travels.
The worlds changing quickly. Remember I started traveling before smart phones, google, craigslist, facebook and wait for it ………….wifi! So if you think theres a company out there that deserves to be on this list let me know ~ [email protected]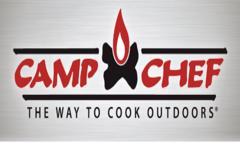 Camp Chef
Camp Chef is absolutely wonderful! From cool RV gadgets, must have camper accessories to innovative and quality outdoor cookware Camp Chef has it all. Truly a one stop shop for any RV owner!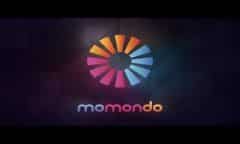 Momondo
Momondo searches EVERY OTA (online travel agency) and booking site to find you the cheapest price available. Most times cheaper than if you book through the airline website themselves. I have been using Momondo since 2008 to save thousands of dollars in travel every year.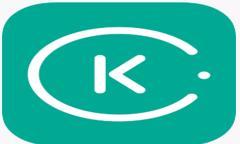 Kiwi
Kiwi is the greatest airfare finding website on the web. Some fare finding websites provide a price calendar for you to find the lowest price for your travels, but KIWI provides a price map allowing you to find the cheapest airfare in your area. Select only a departure city, or arrival city & then make your way to the cheapest option. Keep the adventures going with KIWI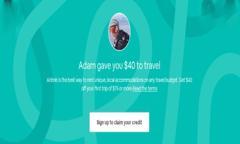 AirBnB
Airbnb is a wonderful travel resource that I use in so many unconventional ways. I use it for cheap last minute bookings, hang out with locals, find cheap private RV hookups & campgrounds. As well as gifts during the holidays for friends and family to be able to stay in luxury in the very own backyard.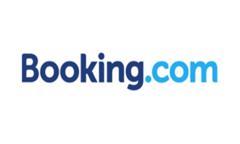 Booking
Booking's slogan is more places than you could ever go (but you can try), and they aren't lying. I've booked a sailboat, treehouse, 10 acre villa and even a private beachfront campground through booking.com. Endless accommodation choices to choose from for your next getaway.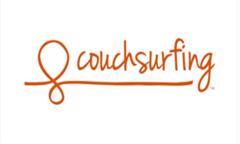 Couchsurfing
Free lodging is any travelers best friend, and that is exactly what you will find at couchsurfing. I have used couchsurfing thousands of times to stay in free spare rooms, couches and vacant second homes. Its a great way to meat locals and get amazing recommendations you wouldn't find anywhere else. I've also had wonderful success to find free camping in backyards or RV parking in driveways from couchsurfing.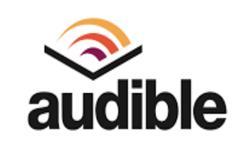 Audible Free Trial
30 day free trial with Audible by Amazon. Cancel at anytime, and it costs you nothing. Need a book for that plane ride? Need something to do during your layover grab your free audible trial here. Costs nothing, and you can cancel at anytime. Every traveler needs an audible account.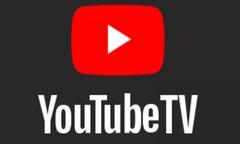 YouTube TV
If you haven't tried Youtube TV yet your missing out. Youtube TV is the ultimate must have camper accessory!! With a 1 month free trial you will be sold on the power of Youtube TV in under an hour! For $50 bucks you get unlimited DVR storage for 6 accounts, live sports and local channels as well as 70 other prime time networks to DVR for a later watch. You don't need to buy the NFL Sunday ticket, Center Ice pass or any other sports package. You and 5 other people can have your own TV programing and your own DVR watching from any part of the world simulatenously with no issues. YOUTUBE is a game changer!!!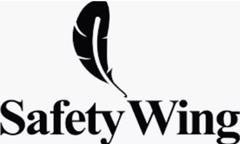 Safety Wing
Unforeseen things can happen when you're travelling. Safety Wing is the most affordable travel insurance on the internet. For every 90 days of coverage you get 30 days coverage in your home country including the USA!!! Children covered at no additional cost!!! Coverage includes travel delay, lost checked luggage, emergency response, natural disasters, personal liability and all medical expenses pertaining to accidents or illness!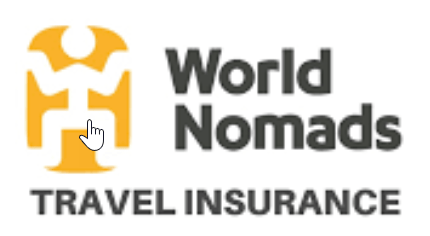 World Nomads Travel Insurance
Travel Insurnace for US Residence. Simple & flexible trip insurance for international or domestic travel. Buy & claim from anywhere in the world.

Medjet Global Medical Transport and Travel Security Insurance
Global Medical Transport, Travel Security & Crisis Response Travel Membership/Travel Insurance. Whatever Adventure You're About To Take, They've Got a Membership For You!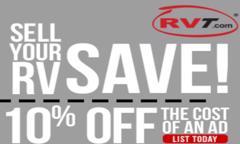 RVT ~ Used RV/Camper Classifieds
When your serious about buying an RV check out the camper inventory at RVT! Sell like a pro at half the cost on RVT. Tired of seaching city by city through craigslist? Check out RVT! You'll find some diamonds in the rough and some complete fire sale steals!!!!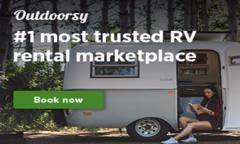 Outdoorsy ~ Cheap RV Rentals
The #1 RV rental booking site is Outdoorsy, and booking through my site saves you 25%. Plus every RV rental comes with a $1 million dollar insurance policy. So you enjoy worry free camping and stress free rentals.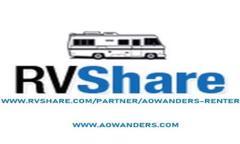 RV Share Rentals
Travel restrictions are such a pain. Can only carry this or bring that. Rent an RV for your next vacation, and bring whatever you want where ever you want. Test out RV life and see what all the fuss is about. Plus if you rent an RV or camper through this link I get to give away a prize this holiday season to one lucky member of this community.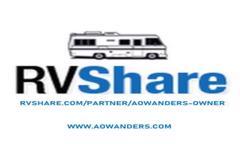 RV Owners
Do you own an RV or a piece of lawn art? If your RV is just sitting in the backyard list it on RV Share. Others are making a full time income renting out their RV when not in use. One lady went from owning lawn art to 6 rigs and is now making close to $20,000 a month. What are you waiting for?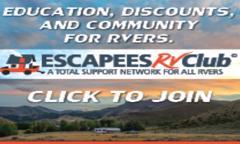 Escapees
Escapees is a complete network for all things RV related. From educational material, travel discounts, group rates and a community of RVers willing to help.
Superstar Blogging
Learn how to create a successful long-term blog and media business online with these detailed courses and programs from travel media experts.