Benefits Of Renting Your RV
Quick Reference Table of Contents
Let's face it, most RV owners would cringe if you called their camper a piece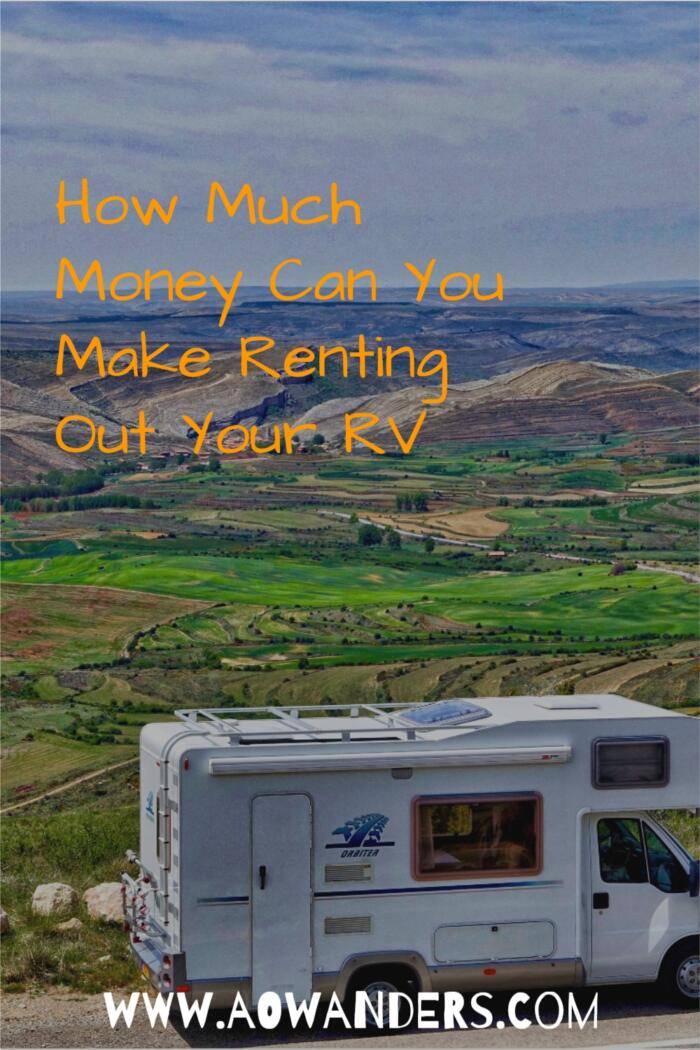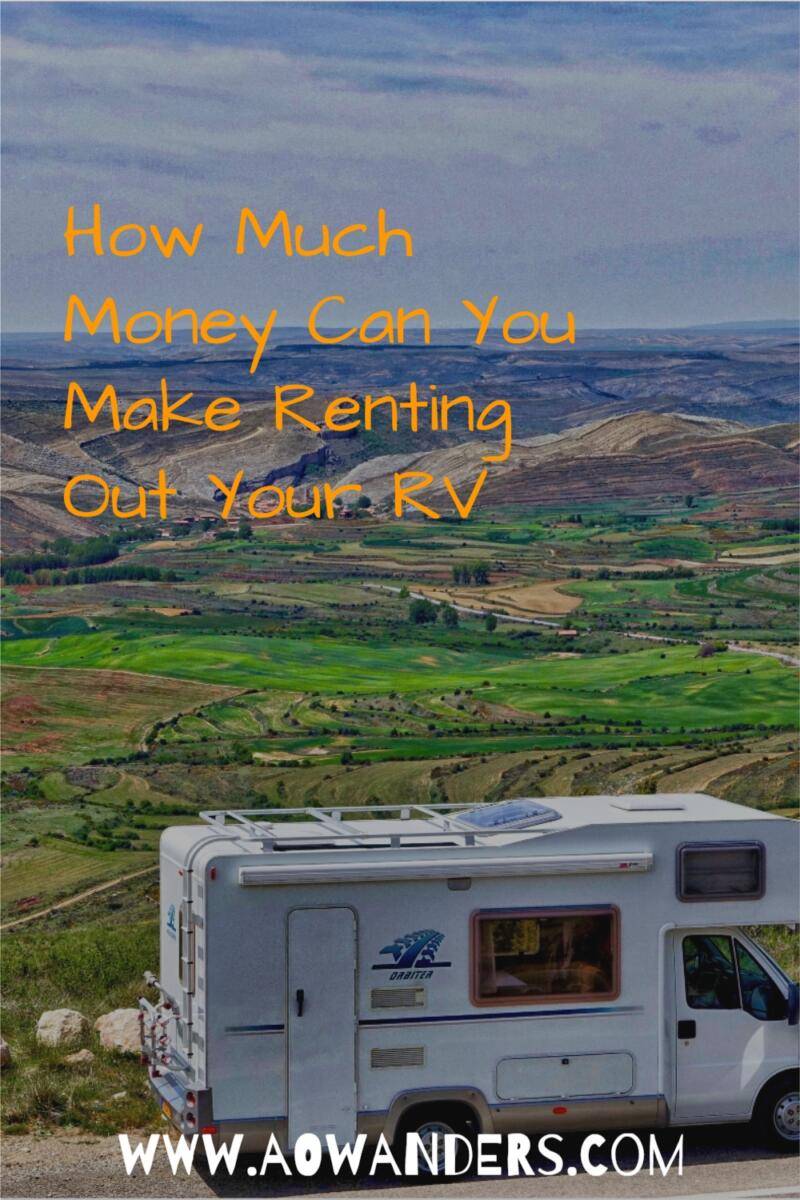 of lawn art, but the fact of the matter is, most people only use their RV less than 12 days a year. Rather than let your camper sit in the backyard, driveway, or RV storage, consider renting out your RV for BIG PROFITS. This RV Rentin Guide will provide you an opportunity to make some serious money when your too busy to go on your own RV adventures.  
Whether you want to rent out your RV in the off-season, peak season, or random weekends, every camper owner should consider their RV rent profitablity alternatives to paying for RV storage. I know what you're asking yourself.
"How much money can I make from renting out my RV?"
An excellent question, and one that I hear all the time. Let me pull back the curtains so you can decide if renting out your RV is right for you.
Renting out your RV when not in use is a great side hustle many RV owners use to generate as much as $50,000 a year from listing their camper on websites like HipCamp, RVShare, Outdoorsy, Facebook & Craigslist.  You can expect to generate $5,000-$10,000 by renting out a pop-up trailer in one year. $10,000-$20,000 for renting out a travel trailer or fifth-wheel camper, and $15,000-$50,000 for a driveable RV.  Daily RV rental rates average around $100/day but vary depending on your rig, and always keep in mind the cheaper your rate, the more popular your RV rental listing will be.    
Depending on where you live, the demand could be higher or lower, but this helpful guide will give you a realistic set of market expectations for renting out your RV. So if you're not sure if the risks are worth the rewards, let me show you all the benefits of renting out your RV and just how much money you can actually make.  
In fact, after receiving your first camper booking on Hipcamp, I'll give you $100!  You can literally rent out your RV parked in your backyard off of Hipcamp for any dollar amount you wish to list for, and through my partnership with them, they'll give you $100 on your first reservation.  So if you're wondering how much money you can make off of renting out your RV, corporations are making so much they are giving away free $100 bills.  
Realistic Expectations of Renting Out Your RV
When you're not using your camper, renting it out can be very profitable. In fact, most RV owners who rent out their RV claim it's more profitable to rent than to sell your used camper. But how much can you realistically expect to make from renting out your camper? If you do it right, you can earn upwards of $40,000 a season from renting out your rig.
Some people will claim they make over $100,000 a year, but at that point, it's a job instead of passive income. So what can the casual renter expect to make?  
To answer that, let me give you a chart that will show how much money you should expect to make if you choose to rent out your rig.  
Exploring RV Rental Price Ranges
As you can see, the average income per type of RV has a wide range. Which is a direct reflection of how many different RVs are on the road today. The rental price for your camper really depends on the type of RV you own.
Let's say you own a jazzy Class A motorhome that is super easy to drive with all the amenities of a modern-day camper. You can command a top-dollar nightly rental rate for your rig.
Now let's examine renting out a high-end fifth wheel. Both campers are mobile penthouses, but one requires a heavy-duty truck with a special towing adapter. Because of these unique requirements, you will have to take on some of the responsibility of relocating your fifth wheel, or just realize you will have a smaller market of renters to choose from.
The more amenities and easier it is to drive, the more money you will make renting out your RV. However, no matter what type of RV you own, you will still make more money than letting it sit in your backyard.
For example, my friend in Minnesota has made nearly $20,000 a summer renting out his 1978 travel trailer.
How To Choose Your Camper's Rental Rate
It's exciting to see the amount of money you can make from renting out your camper, but when you finally decide to do so, I caution you to lower your expectations.
In fact, I would encourage you to choose the lowest price point to get some experience under your belt. This will ensure you actually get the number of reservations you need to hit your income goals. Remember, everyone is looking for a deal, and if you're at the highest price point, you will be the least selected option.
Refer back to the chart, and remember you're not trying to rent your RV full-time. If you even rented your RV for just a few weeks, you'd have enough money to pay for RV storage, annoying RV repairs, or a couple of months at your favorite campground. You could even use that money to upgrade your camper. Allowing you to charge more per night. Whatever your reasons, renting out your RV can be very profitable if done right.
Choosing When To Rent Out Your RV
So how do you know when to rent out your RV?
For most people wondering when to rent out their RV, I tell them to list their camper in early spring. Because thats when people start camper shopping and planning summer vacations. It may be the off-season to you, but the earlier you get your camper out there, the more likely you will get reservations and bookings for your rig.
Renting Your RV In The Off-Season
Chances are that unless you're a die-hard winter camper, your RV gets neglected from November to May, and like you, most locals won't want to go camping during the winter months.
Creating the perfect opportunity to rent to your southern neighbors who enjoy the warm weather year-round. Plenty of RVers, known as "snowbirds," migrate south for the winter. It creates thousands of opportunities for friends and family members who want to visit the RV communities in States like Arizona, New Mexico, Texas & Florida.
Allowing you to make money off of your RV when you have no desire to use it yourself.
Summer Months Are Peak Season For RV Rentals
Warmer months mean family trips and summer vacations. People have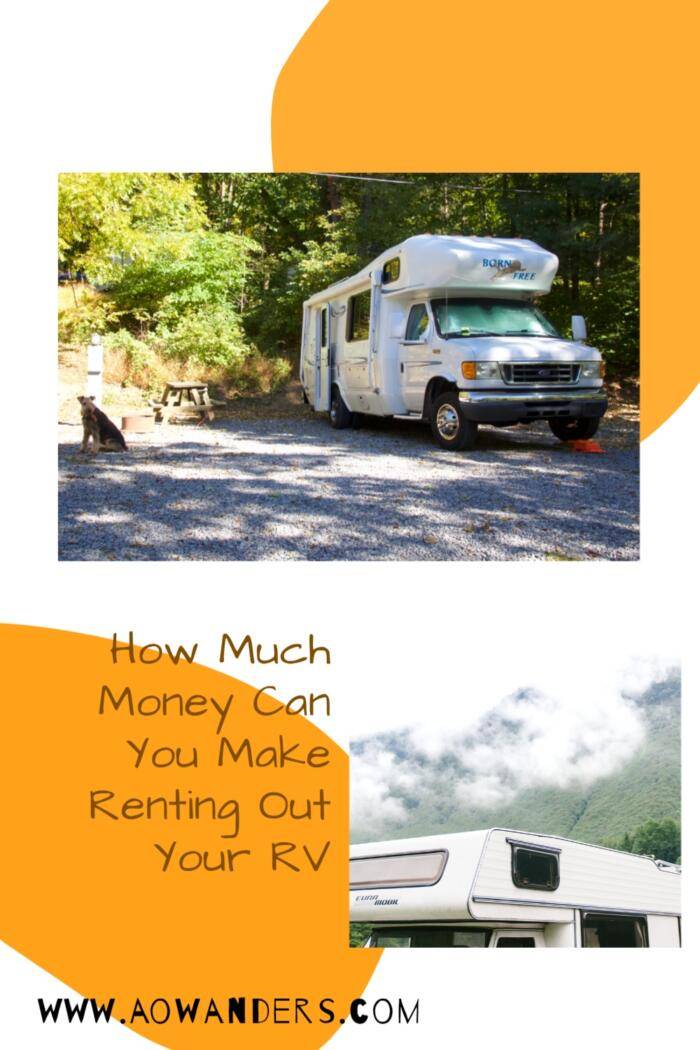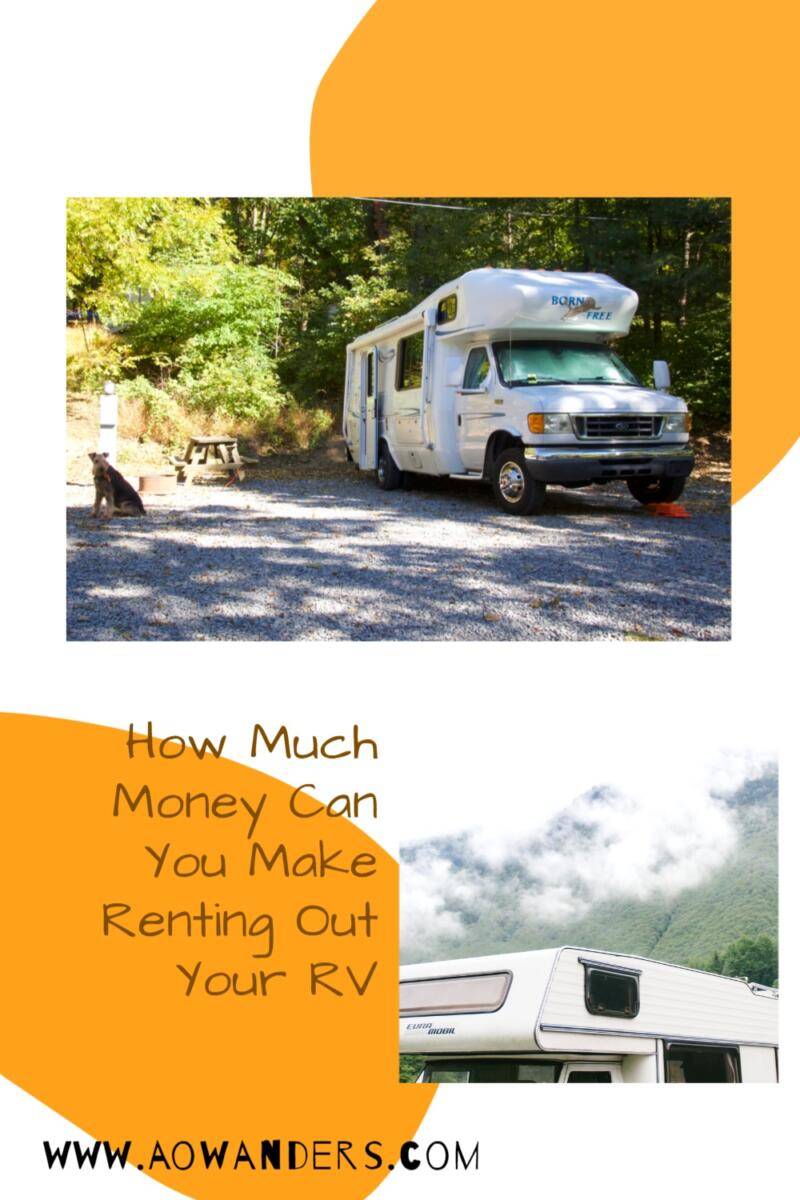 spent all winter staring at the snow and dreaming about mid-summer adventures. When the weather starts warming up, wannabe RV owners start shopping for campers to buy or rent. Maybe you're on the fence about selling your RV or even quitting RV life altogether.
Renting your RV over the summer peak season is a great alternative. You still get to keep your camper or create more time to decide on whether or not you really want to quit RV.
Like I said at the beginning of this article, most people rarely use their campers, and others don't want to buy an RV for one trip a year. So there's a reliable marketplace of families looking to rent your RV this summer, and it creates the opportunity of attracting repeat customers.
If you're looking to make the most amount of money, then renting out your RV in the warmer months is essential to your financial goals. Offering your camper for rent creates potential rental sales throughout the spring and summer.
After deciding when to rent out your RV, you now have to choose where to rent out your beloved camper.
Where To List Your RV Rental
The most crucial aspect of renting out your RV is knowing where to list it, and the key to this is to list it everywhere.
Preferred Places To List Your RV For Rent
If you want to make the big bucks of RV rentals, you need to offer it to the public, and not just your friends and family. Who will, of course, want the "freinds and family" discount.
To make $20,000-$40,000 from renting out your RV, you need to use an RV rental site like the ones above. Facebook and Craigslist are great alternatives, but those users are browsing. The users on RV rental sites have credit card in hand and looking to finalize their family vacation summer plans.
RV Rental Sites
The benefit of using an RV rental site is you don't have to do any of the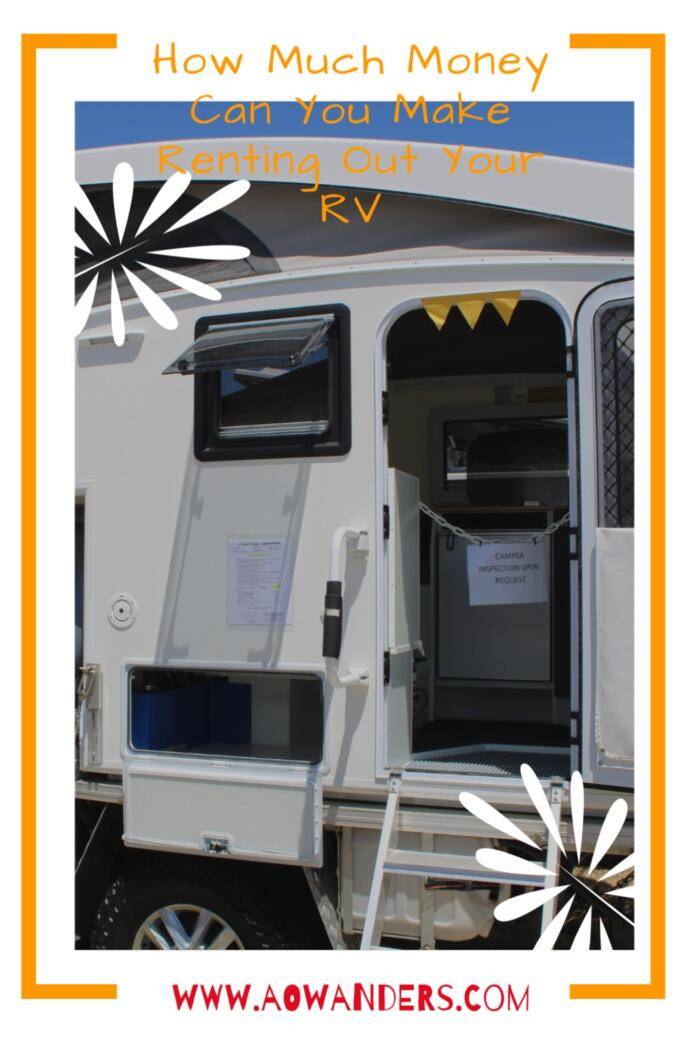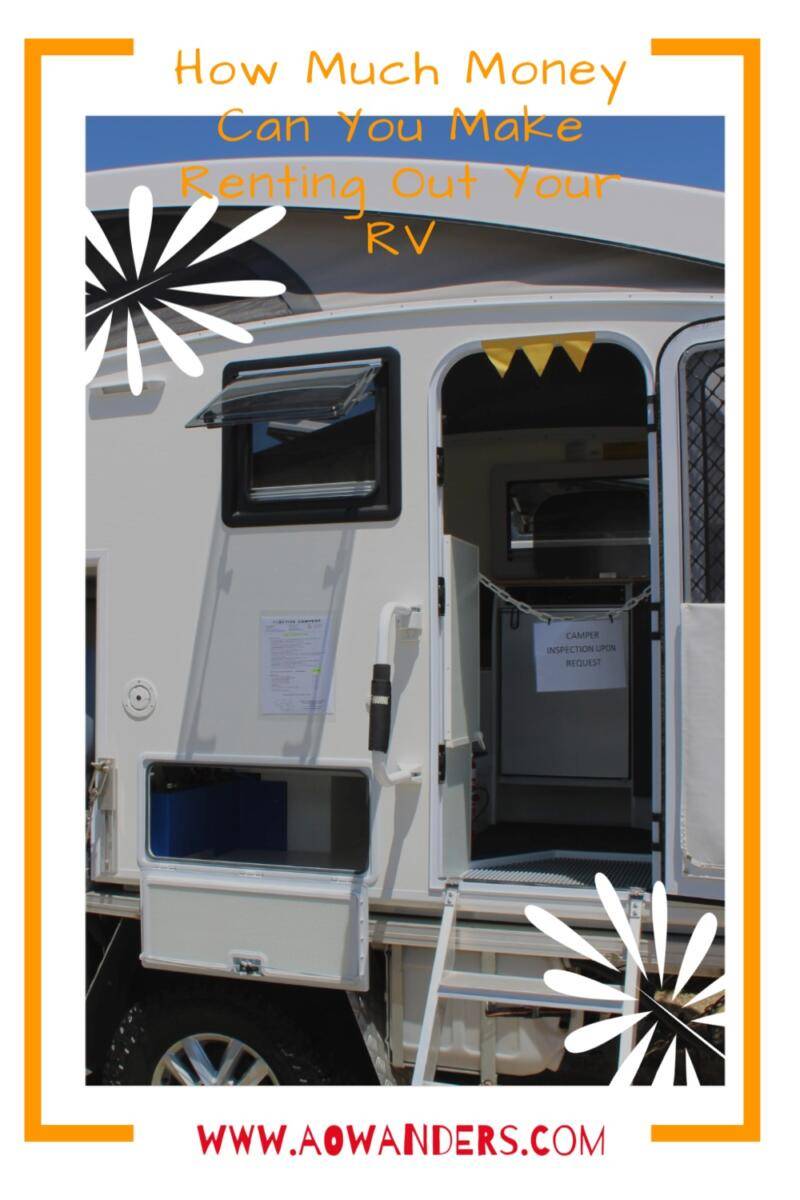 work. All you have to do is create an account, post your details, and upload a few photos. The RV rental site will do all the advertising, screening, and reservations.
It's super simple. There's really no excuse not to generate an income from your RV while you're not using it.
Using multiple RV rental sites lets you broaden your potential customer base. When you get a booking on one site, you simply block off those dates on the other sites. Easy peasy.
RV Rental Site Costs
There is no cost to list or post your camper on any of these sites, and you can reject any reservation for any reason. But these companies need to make money too, and the way they do that is by taking a 20% commission.
Now, remember, an RV rental site is doing all of the work. Processing all the paperwork, insurance, promotions, and legal details. Along with screening all your renters, collecting deposits, and processing payments.
So if you're listing your RV for $1,200 a week. After this small commission, you can expect to be paid $960 for renting out your RV. It's a small price to pay for everything they do. Including the full coverage insurance they offer for listing your camper on their site. They are your silent partner who's doing all the dirty work for a small percentage of the income.
One Million Dollar Insurance Coverage
RV rental sites like Outdoorsy & RVshare offer a ONE MILLION dollar insurance policy to you while your camper is being rented out. With no deductible so you don't have to worry about costly repairs or unwanted damages.
They also offer roadside assistance to you and your renter, along with 24/7 phone support to address any of your concerns.
Why Renting Out Your RV Is A Plus
Could you imagine trying to write up and process all the paperwork you would have to do to rent out your own RV to the general public? All the attorney meetings you be billed for and the ridiculous insurance quote you get after answering a thousand questions from your insurance provider?
Outdoorsy & RVshare take care of all of this for a measly percentage of the total reservation.
You can delete those costly RV storage expenses or start saving up for those new camper accessories and upgrades you've been dreaming about—all by renting out your camper when your not using it.
Trusting RV Renters
RV rental sites check all the boxes to ensure the experience is pleasurable and stress-free for both of you.
They collect a hefty security deposit.

Offer an enormous insurance policy.

Provide the opportunity to call and chat with potential renters before accepting any reservation.

Provide renter profiles of all would renters that you can review before taking their reservation.

Allow you to reject any reservation for any reason.

Will fix any issue or concern before you can even begin to stress out about it.
Great Destinations for RV Rentals
RV Rentals By City

RV Rentals in Anchorage AL
RV Rentals in Phoenix, AZ
RV Rentals Tuscon, AZ
RV Rentals in Los Angeles, CA
RV Rentals in Sacramento, CA
RV Rentals in San Diego, CA
RV Rentals in San Francisco, CA
RV Rentals in Colorado Springs, CO
RV Rentals in Denver, CO
RV Rentals in Jacksonville, FL
RV Rentals in Miami, FL
RV Rentals in Orlando, FL
RV Rentals in Tampa, FL
RV Rentals in Atlanta, GA
RV Rentals in Chicago, IL
RV Rentals in Kansas City, MO
RV Rentals In Las Vegas, NV
RV Rentals in Charlotte, NC
RV Rentals in Columbus, OH
RV Rentals in Portland, OR
RV Rentals in Austin, TX
RV Rentals in Dallas, TX
RV Rentals in Houston, TX
RV Rentals in San Antonio, TX
RV Rentals in Salt Lake City, UT

RV Rentals By State

RV Rentals in Alaska
RV Rentals in Arizona
RV Rentals in California
RV Rentals in Colorado
RV Rentals in Connecticut
RV Rentals in Florida
RV Rentals in Georgia
RV Rentals in Maine
RV Rentals in Maryland 
RV Rentals in Massachusetts
RV Rentals in Michigan
RV Rentals in Minnesota
RV Rentals in Montana
RV Rentals in New Hampshire
RV Rentals in North Carolina
RV Rentals in New York
RV Rentals in Ohio
RV Rentals in Oregon
RV Rentals in Pennsylvania
RV Rentals inTexas
RV Rentals in Utah
RV Rentals in Vermont
RV Rentals in Virginia
RV Rentals in Wisconsin
All Other RV Rentals
RV Rentals by Type