Paying Respect To Those That Blazed Appalachian Trail Before You
Quick Reference Table of Contents
To all that have gone and never come back, congratulations are in order. To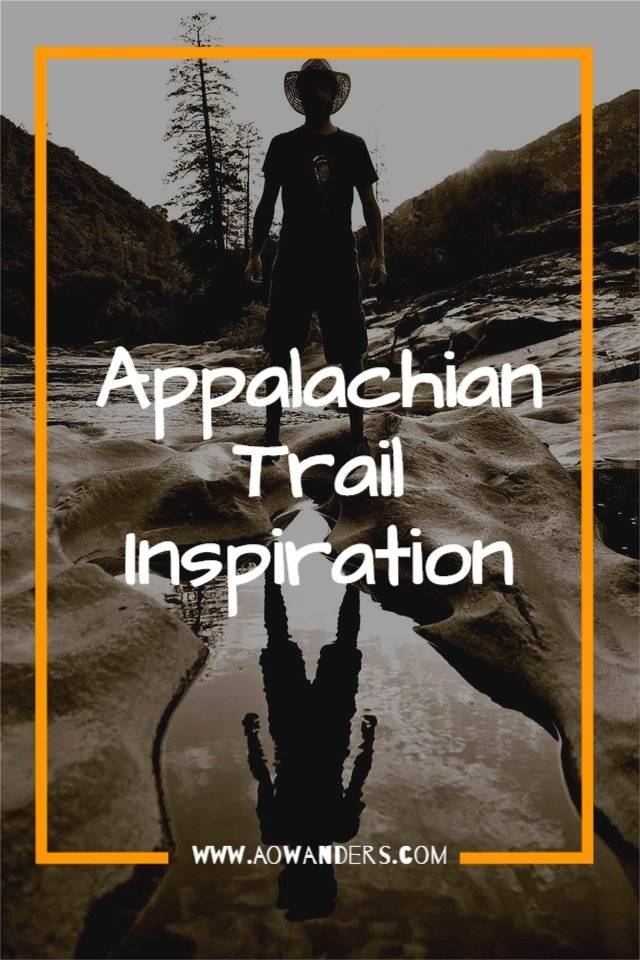 the newly minted seeking an intensely honest human account: your journey awaits.
Every time you wake will certainly not be a blockbuster day. More often than not, it'll just be a day of hammering out miles. Dealing with the "suck" and trudging through. For those that have never stepped foot on the Appalachian Trail, I'll be merciful as I spin the final texture of this story and the incredible magnitude of it all.
10-Part Appalachian Guide Series

At some point in your life (usually, out of total desperation), you will go on a journey to look deep within and find yourself. You'll go looking for that inner peace –TRUE PEACE – and future self. Along the way, you'll make friends creating a network of support and social circle. As you try to rid yourself the burden of a heavy heart and a cluttered mind.
Don't Get It Twisted On The Appalachian Trail
If you think all you need is a good pair of boots and a light pack, you're sorely mistaken. It's not the journey of 2,200 miles that'll sink you. It's the journey of the mind that will leave you teetering between pursuit and defeat.
Day after day after day.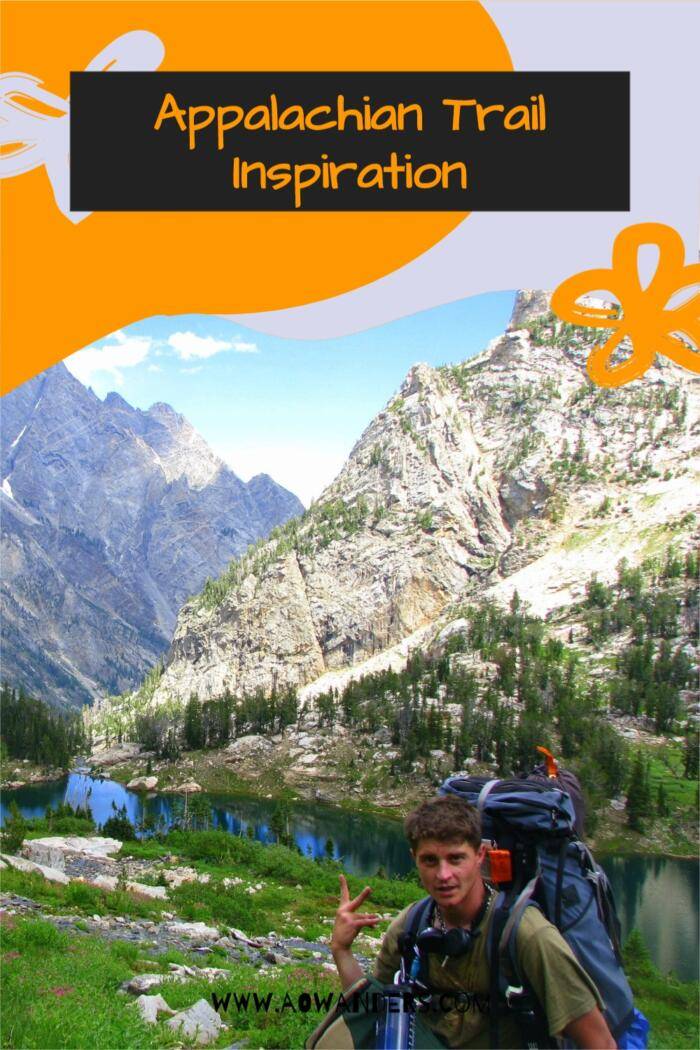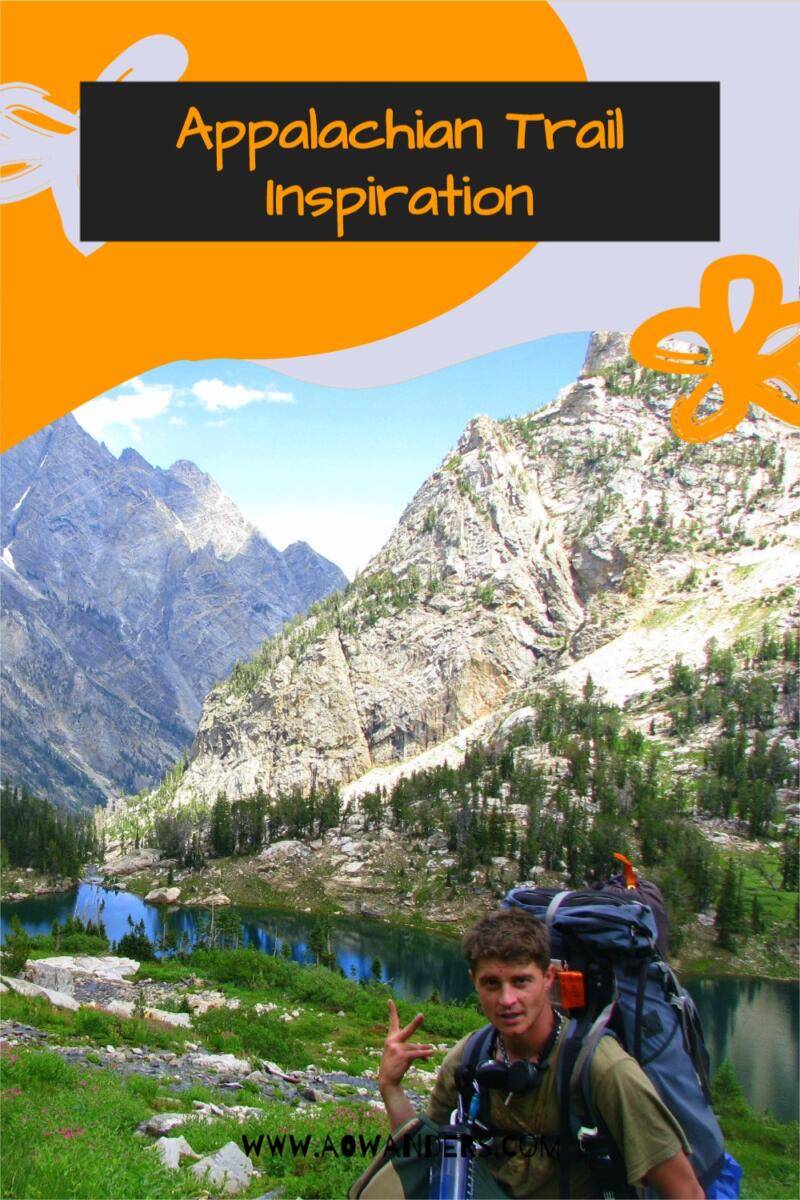 Over the course of 2,200 miles, you will go on three (3) separate journeys that will test you like nothing in life ever will, overcoming unimaginable feats-physically, mentally, and spiritually!
Until you reach the end. Where you'll find a glorious and an incredible beginning.
Humbling Magic Of The Appalachian Trail
You'll hoot and hug your fellow travelers as you attempt to fight back the tears of emotion. Because the Appalachian Trail will sucker punch you with relief! Joy! Shame! And of course, achievement. To hike the AT is something to boast about, but the story each of us carves out of those five million steps is THE PURE MAGIC OF THE APPALACHIAN TRAIL!
That humbling moment of realization that you just endured such an emotional soul finding path through enchanted lands will be captured in an instant. But it will leave a lasting message that will stick with you for eternity.
Don't miss the mark on living. Truly living. Go, shed your burdens down to the ground below your feet, and onto the trail behind you.
Can you feel the pull of life's mysterious puzzle deep down gnawing at your soul, tugging at your mind, and pulling your heartstrings?
Get Busy Living Or Get Busy Dying
Don't fall victim to the exhausting treadmills of modern-day life by planning for a life years from now when today isn't guaranteed. Stop planning your escape while watching "A Map For Saturday" for the umpteenth time, and actually ESCAPE!
Life is too short to spend it, waiting for the perfect moment. Don't let opportunity pass you by.
Take the plunge. Better yet, take a hike!
To those that dream of shouldering a pack. Careful that first step is a doozy. Once you get that 'far away not coming back' glint in your eye: it's in your blood, and it's there for good.
Life On The Appalachian Trail
You may have begun the Appalachian Trail as a quest to conquer a challenge, but eventually, it migrates to solidifying the bonds of friendship.
Over the exhilaration of discovery and a freewheeling lifestyle. While alternating between misery and magic.
Don't be the weary soul who absorbed the grand mystery but never whispered a word. Let the wisdom gained from miles on the trail bring your priorities into focus as you share your tale. Because the time alone with your thoughts on the Appalachian Trail will define you as someone who offers up more "why nots" than "whys."
Delusions Of A Career
Because it is true, we've changed from a society of "why nots" to "whys."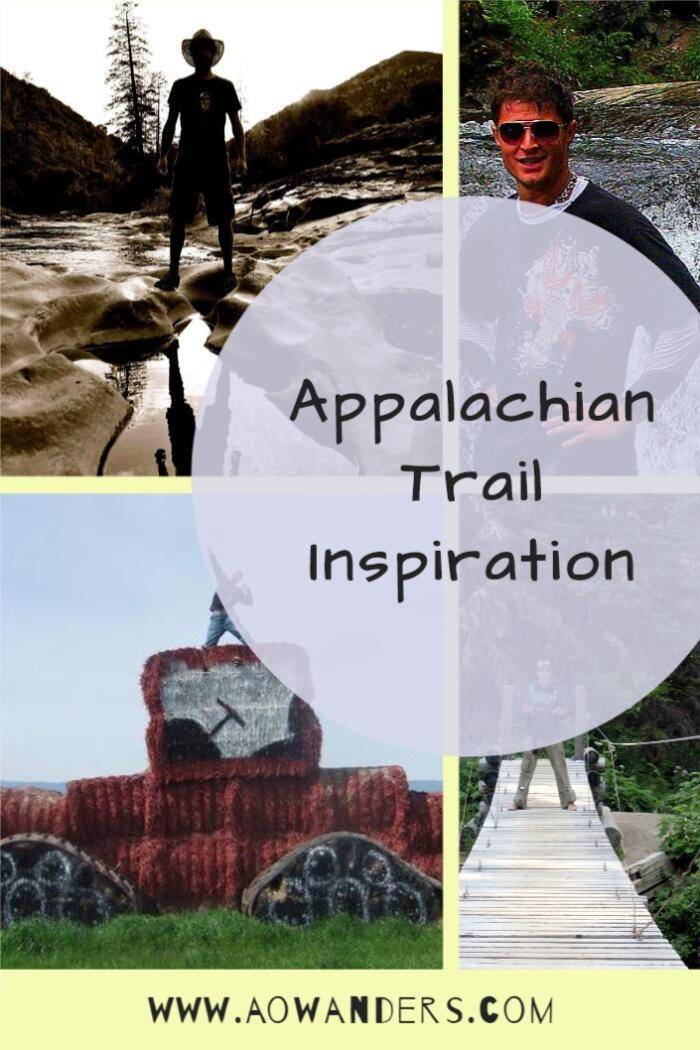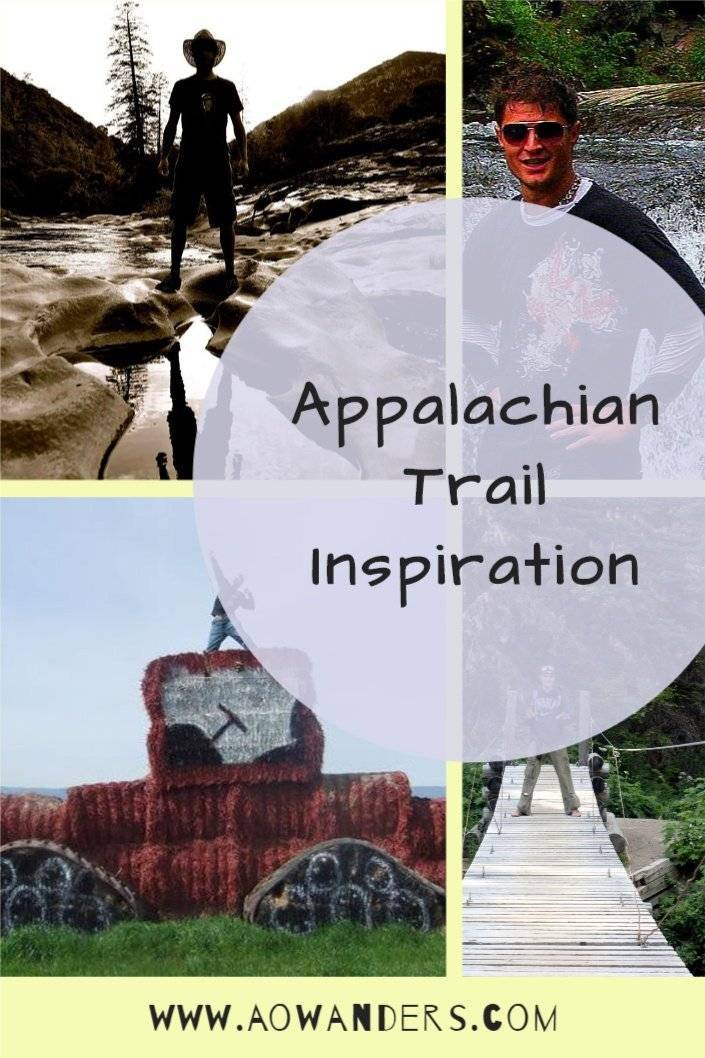 How did "grand" adventures migrate from mythical exploration to 50 years of paid slavery? The joys of a career?
So stop longing for something real. Stop taking baby steps when you know you need to sprint. A journey of a thousand miles begins with the first step!
To all those who wish to leave and never come back, are you ready to see thousands of miles of marvelous things you'll never regret?
It's a beautiful, terrifying, and intoxicating prospect!
Stop surrendering your passion to time, or you'll end up living to plan and planning to hope.
Time is what we want the most but use the worst. Stop hoping you will eventually have the time to take your passions back off the shelf.
Two Questions To Live By
Because our time is limited, you have a responsibility to pursue your life's real adventure. To pursue your purpose. Every day, you should ask yourself two questions:
"What do I want to be doing?" and "Am I working towards that?"
By taking a step away from the pack, your risking failure, but failing is what solidifies your dreams! Failing is what teaches you the lessons needed to succeed. Deciding to do something for the sake of other's acceptance is settling for mediocracy. Don't saddle yourself with the burdens of following. When it comes to your dreams, pursue them with a burning passion.
Be Hedonistic
It's not selfish.
It's necessary.
You cannot get a different result by doing the same thing as everyone else.
If you want something different, you need to do something different!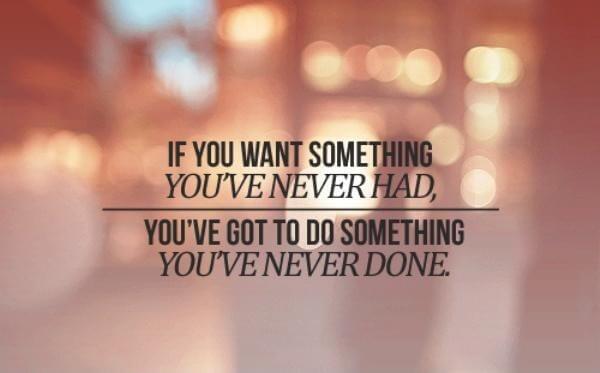 You have an obligation to yourself, your dreams, and your goals to be more than merely existing as a creature crawling across this Earth.
Right Words At The Right Time
If you're still on the sidelines if you still don't feel you've found the right words at the right time to transport you to a trail that will transform you, let me offer up John Krakauer's Into the Wild.
Where his words will leap off the page and guide you to a door, you never knew existed. The sort of door that appears when you open yourself up to the possibilities of the world and say, "Why not."
Like a hippie guiding you to the woods for a mushroom hunt, I've brought you back to the trail-ready to embrace this……….. one short life.
Take your journey. Throw off the bowlines. Begin your adventure with no safety nets or knowledge of what lies ahead.
Uncomfortable Inspiration Equals Incredible Adventure
The Appalachian Trail is an unscripted adventure. That will trespass across the self-built boundaries of the safe harbors of your past.
As the days and miles begin to pile up, you'll get lost in thought but come to one undeniable conclusion.
Life is for the living, and you'll never take it for granted again.
It will be tough to part from those you love, but the trail will teach you your insignificance. And that life will go on without you. People will have birthdays, weddings, and funerals without you, but that is life as it always has been. You will check-in when you can. Only to discover that time actually does standstill, and those you left behind will be engaged in the same routines.
The Appalachian Trail's beauty is that it offers you a fresh page to write whatever you wish.
So take the leap and head out into the world. You can always go back.
Unscripted Adventure On The Appalachian Trail
Each day on the trail will start off as a bad joke, but the Appalachian Trail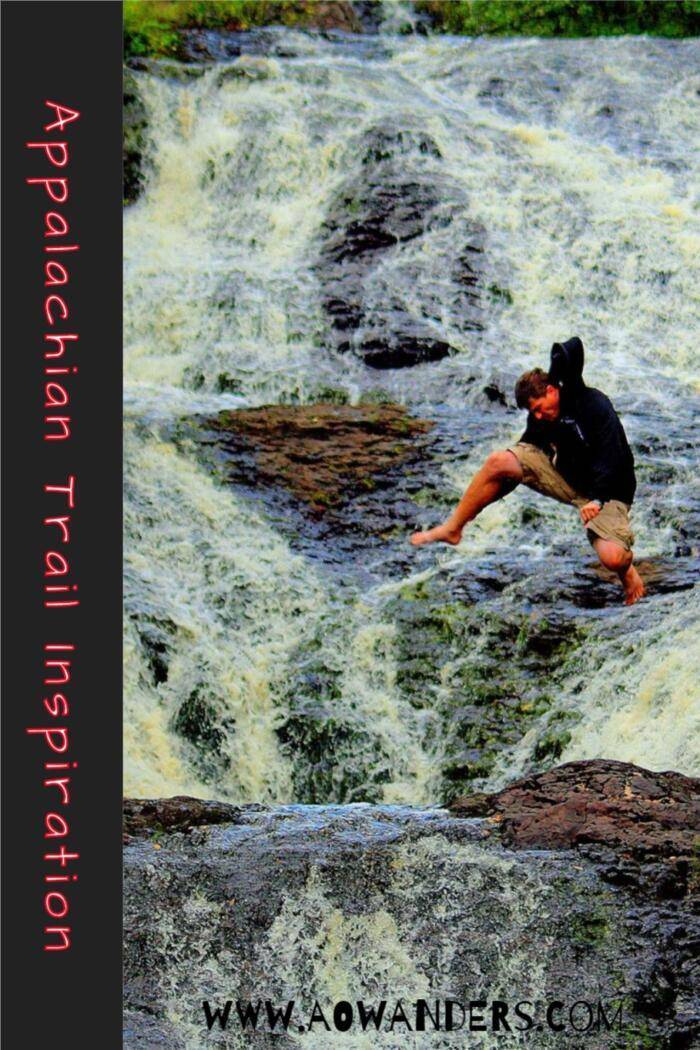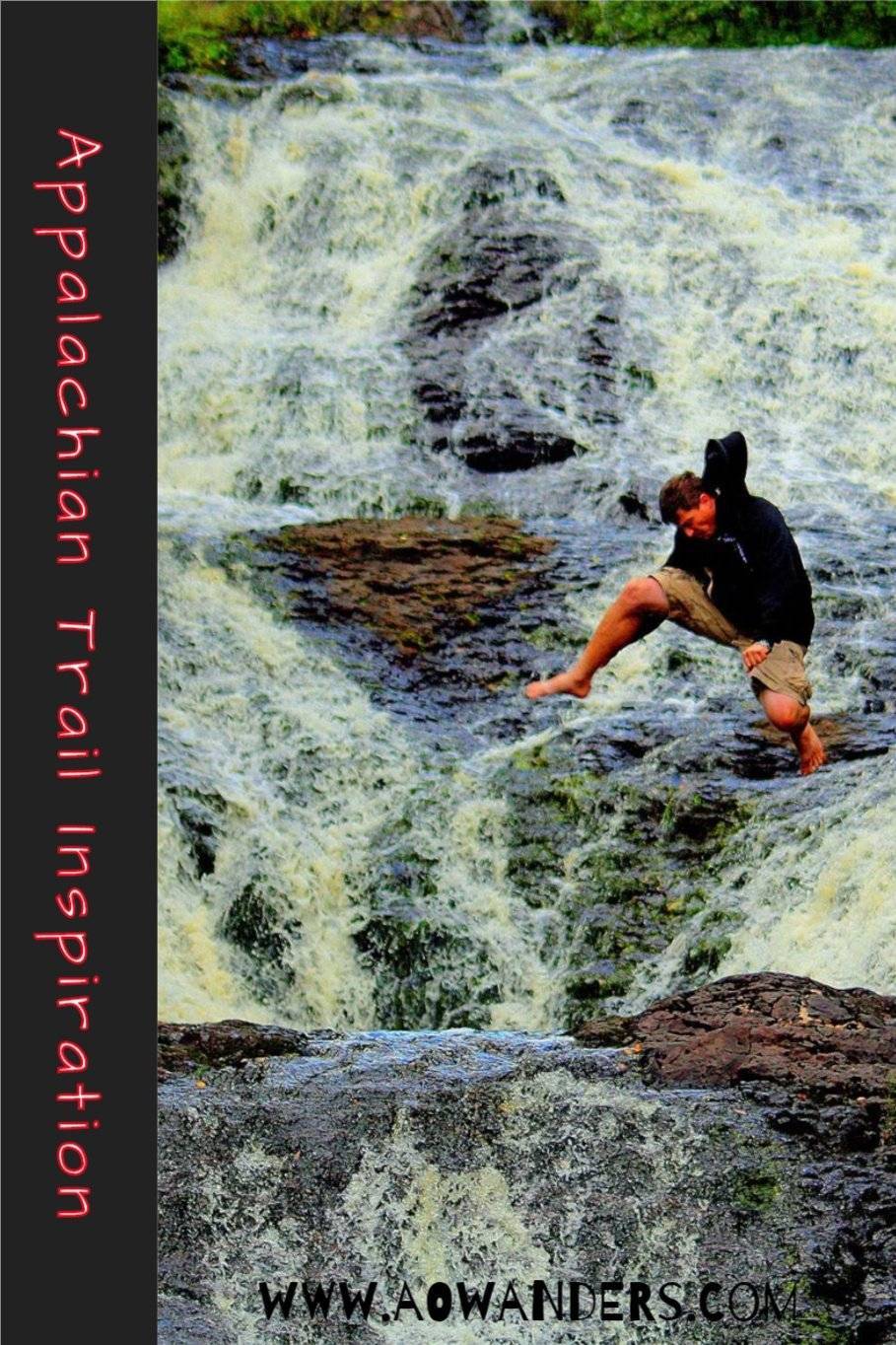 will harness your strength, stamina, and perseverance. You'll find independence and strength without the usual helping hands.
The trail will attract college grads, rat-race quitters, retirees and internationals. But the journey will be yours and yours alone.
Every choice will be yours to make.
Not everyone will be able to harness the power of this freedom.
Suck It Up
There is a reason why only 1 in 4 finish all 5 million steps of the Appalachian Trail. There will be wet miserable days. Days when you can't bring yourself to leave camp. Days when you can't embrace the suck. WTF days. What were you thinking days and pure magical days!!
It is one thing to buck the norms of society in search of adventure and ultimate freedom. Still, it's an entirely different accolade to reach the achievement of conquering the Appalachian Trail.
Are You Ready
Just remember to finish all five million steps of the 2,193-mile journey. Starts with putting one foot in front of the other and encompasses the adventure of three inner explorational journeys.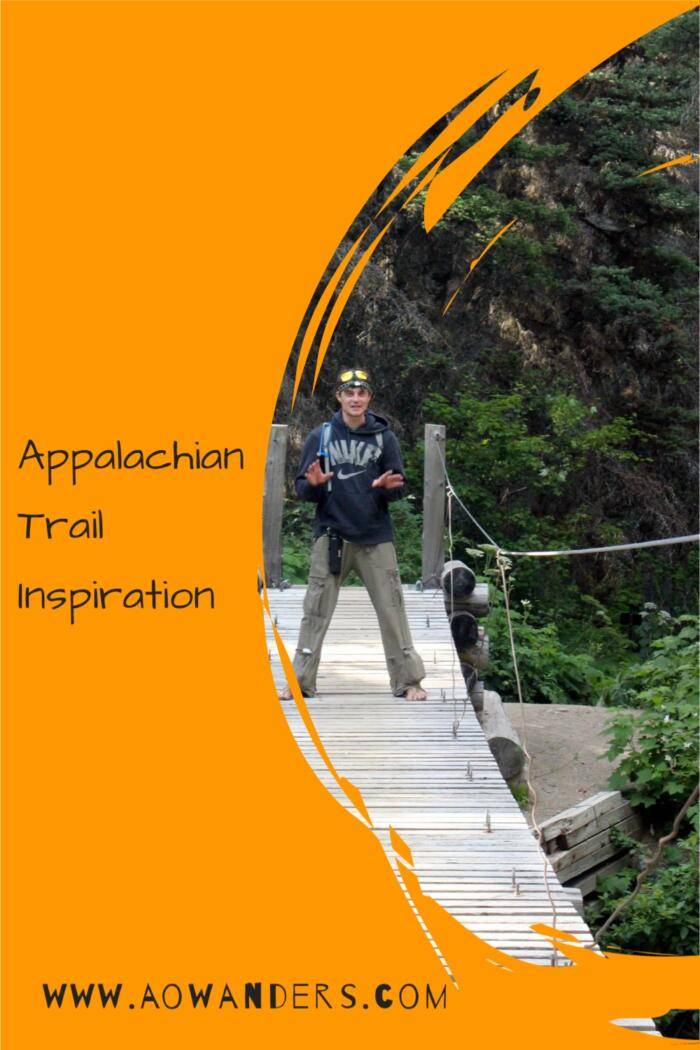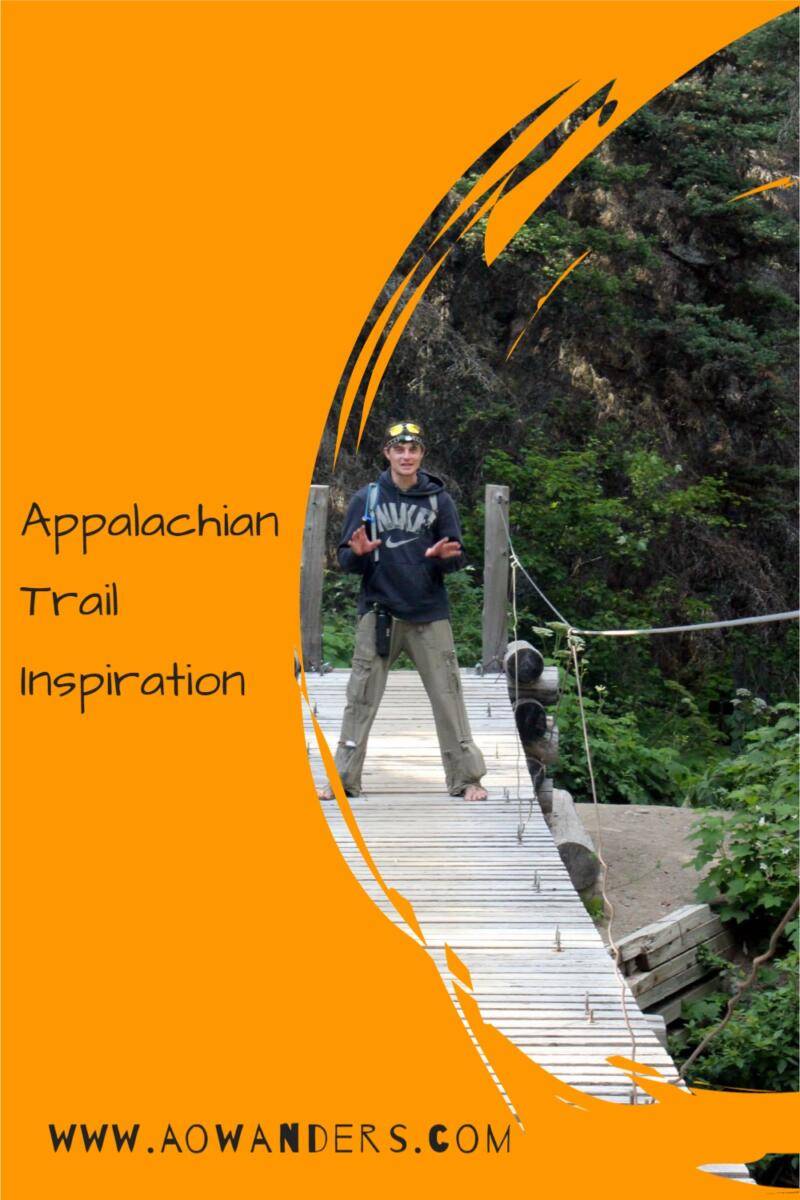 Are you ready to leave and never come back? Are you ready to see thousands of miles of marvelous things you'll never regret?
Are you ready to experience the magic of the Appalachian Trail? Are you up for the challenge? Are you ready for a change?
Don't answer for me.
Answer for you. Then let the journey begin!
---
Here Are My Favorite Booking Resources:  Affordable & Efficient Travel Booking Tools I Use Everyday Along With My Favorite Gear Resources
Book Your Flight
Find a cheap flight by using Skyscanner or Momondo. These are my two favorite "flight" search engines because they search through websites and airlines around the globe and offer a calendar view to find even cheaper flights for flexible travelers.  Check out these UNIQUE destination deals or my favorite All Inclusive Booking Travel Tool!
Rent An RV
Find cheap RV rentals for your next adventure by using Outdoorsy or RVshare.  These are my two favorite "RV" search engines because they allow you to rent from private RV owners, and offer a wide variety of chooses at affordable rates.  Want to start making money by renting out your RV?  List it with Outdoorsy or RVshare.
Book Your Accommodation
You can book your hostel with Hostelworld. If you want to stay elsewhere, use Booking.com as they consistently return the cheapest rates for guesthouses and cheap hotels.  Get a $40 credit for booking with AirBnb.  Need to book a private campsite use my favorite RV booking site Hipcamp!
Need Gear
I use REI for all my gear needs because if it ever fails or gets damaged they will replace it for free!!! No questions!!! No hassles.
If REI doesn't have the gear I need.  I can always find it on Backcountry.com
Travel Community
Join the Escapees travel club to meet fellow travelers and talk about all things related to RVing and overland travel.
Travel Packages & Tours
Are you looking for worldwide tours and travel packages?  Check out my go-to source — IntrepidTravel!  Looking for more family related travel packages and tours book with GAdventures.
Don't Forget Travel Insurance
Travel insurance will protect you against illness, injury, theft, and cancellations. It's comprehensive protection in case anything goes wrong and will cover things like transport security, crisis response and medical transports such as Life Flight. Why go on any trip without a safety net that costs less than a case of beer? I've been using SafetyWings for years without any issues.
My favorite companies that offer the best service and value are:
Looking for the best companies to save money with?
Check out my resource page for the best companies to use when you travel! I list all the ones I use to save money when I travel – and I think will help you too!
Just Want To Support This Amazingly Resourceful Website
Websites incur constant fees!  From hosting costs to massive amounts of personal time creating beneficial content for readers to consume at their leisure.  To help offset those costs or just to say, Thank You.  You can help support this community by shopping through any of the links found on my resource page.  Shop on Amazon through this link and I'll get a small commission, or you can directly support this site through Paypal donations.  None of this is a requirement its just helpful and creates a better community for all of us.