Cheap RV Hookups
Quick Reference Table of Contents
Finding a cheap longterm RV lot for rent can be somewhat challenging at times! Depending on the season, RV park owners may not be willing to offer a nightly RV rental space for a discounted monthly rate. City folks are unwilling to rent out driveways and backyards. Some towns have ordinances and zoning laws that prohibit full-time living out of an RV. Locating a longterm RV space for rent requires a little bit of effort.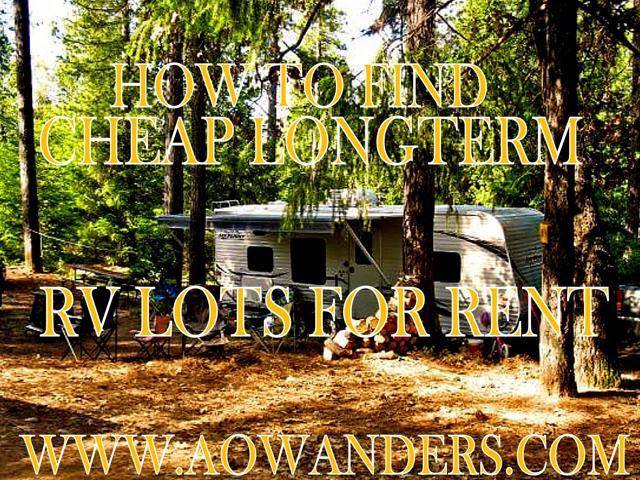 After renting private RV hookups and cheap longterm RV lots for over a decade now, I've decided its time to unveil my secrets. By providing you a step by step tutorial on how to find your own cheap longterm RV lots for rent using real estate agents.
One of the easiest ways to find longterm RV lots for rent is through a real estate agent. Using their MLS database, they can provide a list of landowners willing to provide longterm RV lots for rent.
Here is my process of finding long-term RV lots for rent through real estate agents.
Longterm RV Lot For Rent Possibilities
Before contacting any real estate agent, do some preliminary research on your own. You can use one of my popular cheap RV hookups guide that you can find here, here and even here, where I specifically talk about real estate agents.
The first step in finding longterm RV spaces for rent with a real estate agent is to choose a destination. Once you've settled on a particular destination now, you can locate a real estate agent to work with.
Using A Real Estate Agent To Find A Cheap RV Lot For Rent
For a long time, I believed you needed to work with a rookie real estate agent to pull this off, but using my current method to locate longterm RV lots for rent, it really doesn't matter. As long as you keep them out of the loop of your true intentions.
Once you've decided on an agent to work with, you need to provide parameters for the type of land you want them to find. This part is crucial because not just any property will do.
Longterm RV Lot Parameters
The parameters I provide for a real estate agent to locate cheap longterm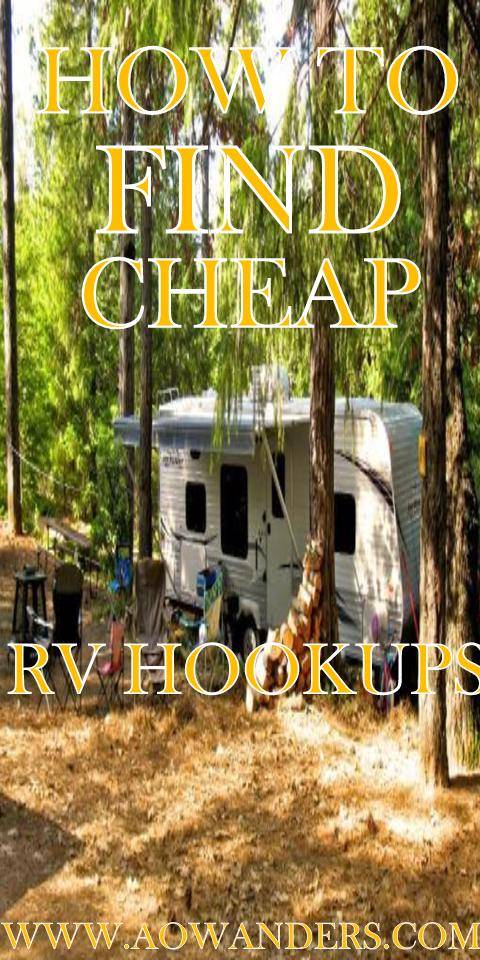 RV lots to rent look something like this.
5 acres or larger

Under $100,000

Water & Electric – but not a deal-breaker

Waterfront – but not a deal-breaker

Contract-for-Deed or Owner Financing
To find an RV space for rent with these requirements is only half the battle. After sifting through this list of possible longterm RV lots you have to verify and negotiate.
Seller Financing RV Lots
Once you have a list of landowners matching the criteria, you need to verify they're willing to do a contract for deed. Sometimes they offer a contract for deed at the beginning, but as time rolls on, they change their mind. So it's a good idea to make sure seller financing is still an option.
After you've verified your list of landowners still willing to offer seller financing, I like to filter them into subcategories of longterm RV lots for rent. In hopes of finding the perfect cheap longterm RV lots for rent in the area.
Cheap RV Lots for Rent Worksheet
The image below is my RV lot cheat sheet. Using your mouse you can right-click on the image to print it off on your home computer, or save it to your computer to use for later.

Most landowners aren't looking to become a landlord, but if presented with the right scenario will eagerly jump at the chance.
Negotiating Longterm RV Lot Rates
Keep in mind land a block away from strip malls and gas stations will laugh at any offer you provide. Property owners with land in the country far away from the services of a big city will be more receptive to a "landlord" situation than opportunities right in downtown.
I like to target vacant land or homes with acreage offering seller financing in the country.
My first step in the process is to set an appointment to walk the property with the homeowner through my real estate agent, and during this walkthrough, I'll feel the homeowner out.
Vacant Land Is The Perfect Longterm RV Lot
Honestly, the condition of the property isn't my focal point. I'm more concerned with the landowner's personality and financial situation.
Any piece of land can be a longterm RV space for rent, but only a specific landowner is willing to be an RV landlord.
The ideal RV lot landowner:
Doesn't use the land

Greatly benefits from monthly payments

Doesn't require cash upfront

Owns undesirable land

Willingness to negotiate
If you can find a vacant landowner that checks these five boxes, all that's left to do is negotiate a price.
How To Negotiate Vacant Land Into An RV Lot For Rent
When walking the land with the owner, I am continually probing them with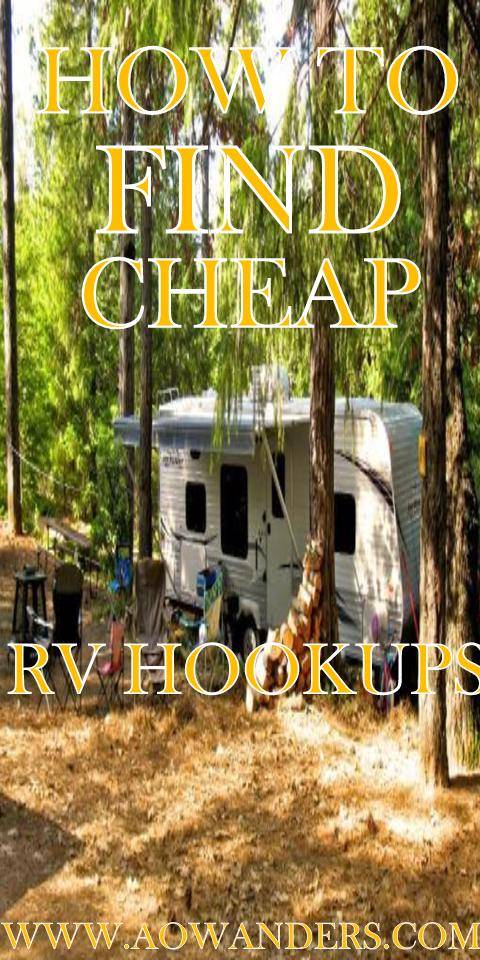 questions.
What are the property taxes?

What do you do for a living?

What was your goal for this property?

How far away is electric?

Is there an approved septic location?

Are there any easements?

Approved well drill sites?

Where's your family located?

What are the neighbors like?

Has the land been surveyed?
These may seem like "normal" buyer/seller questions, but I use them to find problems I can solve to negotiate a longterm RV lot for rent. For example, land surveys cost between $50-$1,000, but the average land survey costs about $650. Average property taxes for vacant land is around $500 but drastically varies from location to location.
Examples of Longterm RV Lot Rates & Negotiations
In this example, I would offer to pay the property taxes for the year and to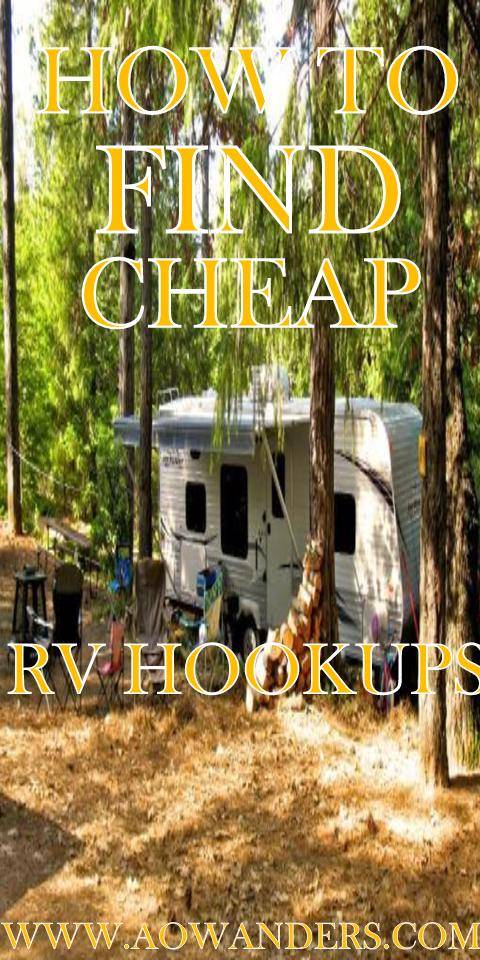 have the land surveyed out of my pocket in exchange for 6 months of camping rights. The landowner gets his property taxes paid, their land officially gets surveyed, and I get a longterm RV lot for $162 a month.
If this landowner's goal was to put a driveway or electricity in. I could offer to dig the ditch for the electric or rent a bobcat to put in a driveway. In exchange for a year of free RV lot space.
I once negotiated to build a deer stand for a FREE longterm RV space in British Columbia! The possibilities are endless, and the only limitations are your own creativity
Longterm RV Lot With Hookups
I'm sure you're wondering about RV hookups though. Let's clear that up. Finding cheap RV hookups on vacant land is like finding a unicorn. It will never happen!!
If you have solar panels or a generator for power, all you need are these two essential camper accessories to have a longterm RV lot with full hookups.
Longterm RV Lot Camper Accessories
First, you need water, and the ultimate boondocking camper accessory for that is the Norwesco 35 gallon water tank. You can buy a bigger water tank for cheaper if you want, but remember one gallon of water weighs 8 pounds.
RECOMMENDED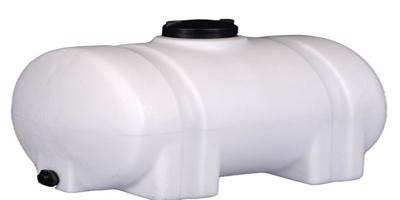 Norwesco 35 Gallon Water Tank
Heavy Duty Construction
Will work with any RV
Only 13 pounds when empty
The average water tank on a modern RV is 40 gallons. So the Norwesco 35 gallon water tank is perfect. It doesn't take up a lot of space and practically fills up your freshwater tank. Easy to maneuver when not in use, and if you have a pre-installed RV winterization kit, it's 100% compatible! You can fill up your freshwater tank in under two minutes.
Boondocking Camper Accessories
Second, you need a dump station, and the ultimate boondocking camper accessory for that is the Camco Rhino heavy-duty portable RV waste holding tank caddy. Which can be towed behind your vehicle, and comes in four different sizes ranging from 15-38 gallons. It even has a built-in ladder clip-on to securely fasten to your RV's ladder.
RECOMMENDED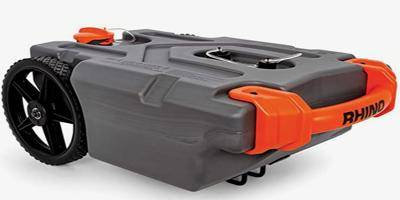 Camco Rhino Blackwater Caddy
Super Duty Construction
Towable
Includes Hoses & Accessories
With these two boondocking camper accessories, you can transform any piece of land into a longterm RV lot with full hookups! For the price of a set of cheap RV tires, you can purchase these two camper accessories to let you camp anywhere you like for as long as you like!
Longterm RV Lot Reflection
The root of my website's traffic and popularity comes from sharing my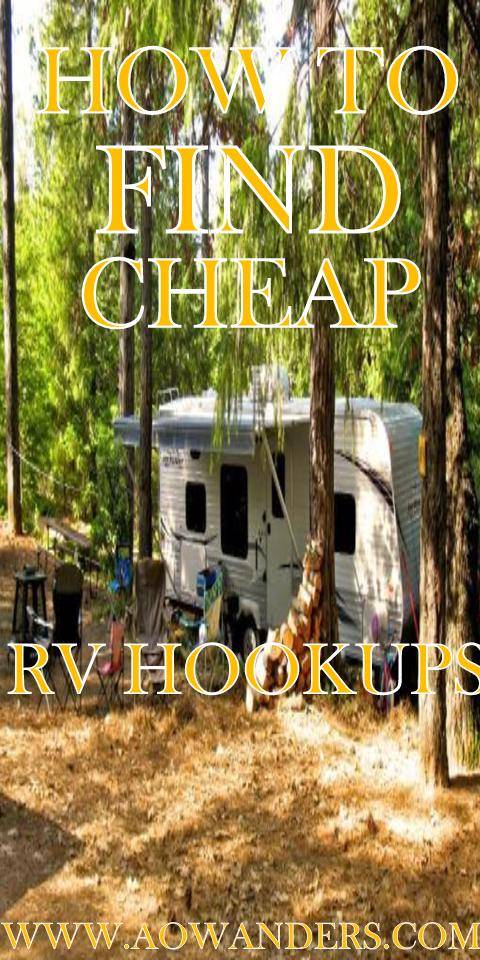 knowledge on how to find cheap RV hookups and affordable longterm RV lots for rent.
Literally no one else on the internet is writing about this topic. Sharing this topic or teaching RVers on this topic. Because no other RV travel blog is focused on helping YOU travel cheaper, longer, or smarter. I'm not that dumbass RV travel blog that urges you to go out and buy a stupid $300 water filter on every page of their website!
RV Travel Blog Goals
My goal is to teach you how to travel smarter and cheaper. So that you can travel longer. Because I love "RV Life" and think everyone should experience the benefits and freedom it provides.
RV Travel Blog Costs
Unfortunately, that comes at a cost I wasn't aware of. I didn't know hosting companies charge you per visitor, or that every year you have to renew your website's name. I was completely oblivious that you need to pay a monthly subscription to multiple companies to run a website. So that things are safe, secure, and functional.
Those are just the variables in the equation to own a website. Which is understandable as I try to create a resource of knowledge for you to benefit from. So you don't stumble across the hurdles I've overcome throughout the years.
RV Travel Blog Requests
The other day I got an email from one of you asking me to elaborate on how I find cheap RV hookups using real estate agents, and I get this email all the time.
However, this email made me realize that my earlier articles are a bit unfocused and challenging to withdraw the key elements to finding cheap RV hookups.
Cheap RV Hookups Guide
So beginning with this article on "longterm RV lots for rent through real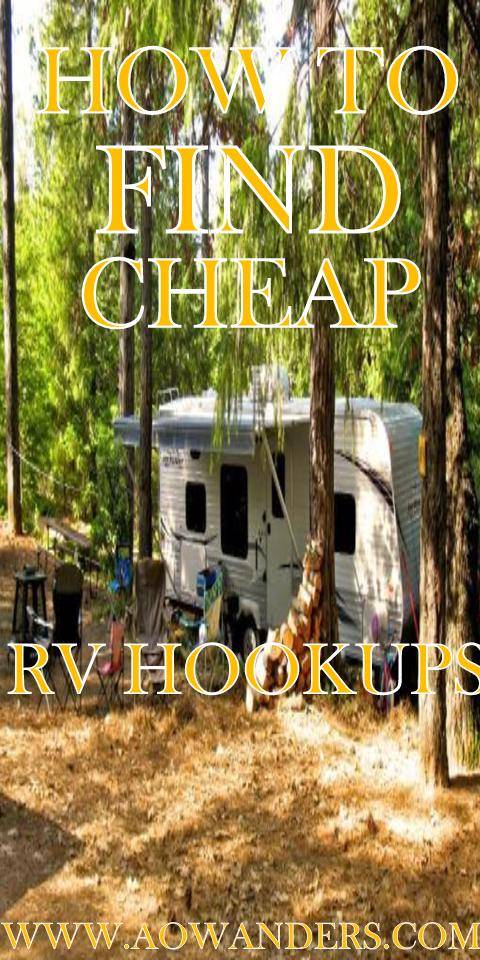 estate agents" I am also working on creating new and improved cheap RV hookups tutorials. That will include an in-depth step-by-step guide using Facebook, Craigslist, and Airbnb.
Eventually creating the ultimate step-by-step guide to finding cheap RV hookups covering all four resources that I use to find longterm RV lots for less than $200 anywhere in America.
Its taken me five days to write this article so that it's scannable. Easy to read. Actionable and focused on the topic at hand. Allowing more people to benefit from my knowledge and unconventional approaches to RV Life.
RV Travel Blog Community
Which is the reason I paid to build this website, but the cost of maintaining this website is well beyond what I forecasted. So I've added links to this post and all of my other articles. That if you click on and purchase a product from another website I get a small commission that costs you nothing. In fact, in some instances, you will even get a discount if you use my links for your online shopping.
Or if you have benefitted in some way and feel like donating directly to the costs of this RV community you can click on the link below to donate whatever you think is appropriate.
RV Life
The purpose of this website is to help you, and create a community that RVers can benefit from. So as always leave your questions, concerns, and tips in the comments below, and if you want more RV tips check out my RV Life section. Happy Travels Y'all! I'm from MN but I just like the word Y'all and the way it sounds instead of the word everyone 😀
My Favorite Travel Booking Resources: Most Affordable & Efficient Travel Booking Tools I Use Everyday
Book Your Flight
Find a cheap flight by using Skyscanner or Momondo. These are my two favorite "flight" search engines because they search through websites and airlines around the globe and offer a calendar view to find even cheaper flights for flexible travelers.  Check out these UNIQUE destination deals or my favorite All Inclusive Booking Travel Tool!
Rent An RV
Find cheap RV rentals for your next adventure by using Outdoorsy or RVshare.  These are my two favorite "RV" search engines because they allow you to rent from private RV owners, and offer a wide variety of chooses at affordable rates.  Want to start making money by renting out your RV?  List it with Outdoorsy or RVshare.
Book Your Accommodation
You can book your hostel with Hostelworld. If you want to stay elsewhere, use Booking.com as they consistently return the cheapest rates for guesthouses and cheap hotels.  Get a $40 credit for booking with AirBnb.  Need to book a private campsite use my favorite RV booking site Hipcamp!
Looking For A Travel Community
Join the Escapees travel club to meet fellow travelers and talk about all things related to RVing and overland travel.
Travel Packages & Tours
Are you looking for worldwide tours and travel packages?  Check out my go-to source — IntrepidTravel!  Looking for more family related travel packages and tours book with GAdventures.
Don't Forget Travel Insurance
Travel insurance will protect you against illness, injury, theft, and cancellations. It's comprehensive protection in case anything goes wrong and will cover things like transport security, crisis response and medical transports such as Life Flight. Why go on any trip without a safety net that costs less than a case of beer? I've been using SafetyWings for years without any issues.
My favorite companies that offer the best service and value are:
SafetyWings (ONLY $35 & Covers USA Travelers)
World Nomads (for everyone below 70)
Insure My Trip (for those over 70)
Medjet (for additional travel insurance coverage like medical transport, travel security & crisis response)
Looking for the best companies to save money with?
Check out my resource page for the best companies to use when you travel! I list all the ones I use to save money when I travel – and I think will help you too!
Just Want To Support This Amazingly Resourceful Website
Websites incur constant fees!  From hosting costs to massive amounts of personal time creating beneficial content for readers to consume at their leisure.  To help offset those costs or just to say, Thank You.  You can help support this community by shopping through any of the links found on my resource page.  Shop on Amazon through this link and I'll get a small commission, or you can directly support this site through Paypal donations.  None of this is a requirement its just helpful and creates a better community for all of us.