Time to Learn About The Best RV Camper Tires
Quick Reference Table of Contents
RV tires are the most crucial component to RV life, and can singlehandedly destroy a family vacation in a moments notice.  When anyone asks me what the best camper accessory is? I tell them the best RV tires you can buy online!  Which are 10-ply trailer tires.  Below you will see my review of 12  RV tires ranging in price from $30-$900, and no I don't think the most expensive one is the best RV tire out there.
Plan on spending around $100 for 10-ply "E" Series RV tires.  Hands down the best RV camper tire you can buy online.  
RV tires are probably the most neglected component of any camper, and most people opt for CHEAP RV TIRES.  Because who wants to spend money on camper tires?  Especially when you only use it a couple of weekends a year.  But cheap rv tires will cost you more in the long run.  Cheap RV tires have to be replaced more often, and when they blowout they do more damage then just a sidewall.  I've seen cheap RV tires bend axels, rip off travel trailer skirting and even punch a hole through the kitchen floor!  Think about that the next time you want to save a couple bucks on camper tires.
In reality, though RV tires, travel trailer tires, camper tires whatever you want to call them play an important part of your happiness.  These rubber accomplices get you from backcountry adventure to your favorite RV resort in Arizona, and all the miles of smiles in between.  I would have never thought you could find RV tires for sale online, but times are a changing.  Now I buy all my RV tires online, and when anyone is looking for quality camper tires I send them to this post.  Because my favorites that you will find below have lasted me over 5 years of cross country RV adventures.   If your simply looking for RV Tires use this link to skip on down the page to my list of Best RV E-series 10 ply RV tires or better.  

If not prepare to enter the world of CAMPER TIRES and everything there is to know about buying RV tires online.  What all the codes, numbers and letters mean on the side of an RV tire?  What are the best travel trailer tires?  Cheapest camper tires, and where do you I personally buy my RV tires for sale? Don't want to read all this encyclopedia information about camper tires?  Click Here to skip down the page to a short video about RV travel trailer camper tires.
Lets begin our journey into the best RV travel trailer camper tires.
Years ago I was driving the most scenic drive in America.  1,500 mountainous miles that spanned across four states.  I was back out on the road again and traveling West with my 30-foot travel trailer for the upcoming ski season.  My destination was Mount Baker in Washington, but this time I was going to soak in the sites of my road trip rather than race to my new playground.  I wanted to slow down and see the country I have been ignoring every fall & spring for the last decade.
Related Articles of Mine That Might Interest You if your already bored with camper tires.
It was time to see the sculptures of Mount Rushmore, the buffalo of Yellowstone and the personality of Sun Valley.  Poaching free campsites and connecting with old friends along the way this was turning out to be a wonderful road trip.  In the middle of nowhere lost in thought while taking in the beauty of the landscape along this dirt road, I was jolted from inspiration to moments of panic.
Deep in the National Forest, my travel trailer began fishtailing from two sidewall blown tires.  Relying on my little Toyota Tacoma to keeps things manageable he was struggling just to keep us on the road.   Sitting on the side of that dirt road surrounded by a valley meadow filled with wildflowers I punished myself mentally for purchasing those cheap trailer tires 6 months ago.
Lessons From the RV Life ~ Cheap Camper Tires Blowout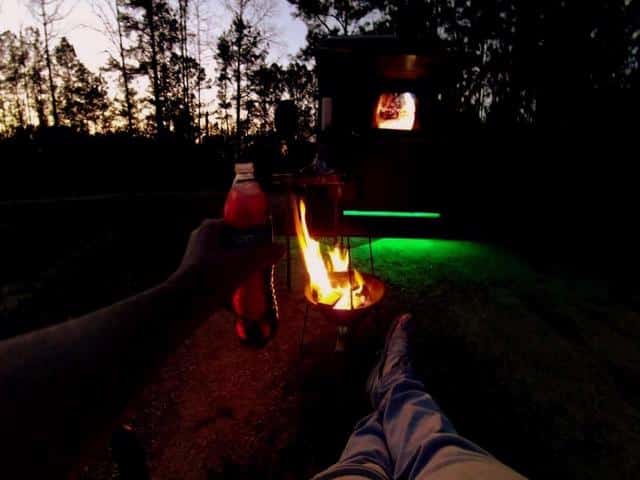 I should be setting up camp with a beer in one hand and a plate full of food in the other.  Instead, I'm jacking up my 5,000-pound travel trailer while laying in the dirt to remove my shredded camper tires.  This is what cheap camper tires do.  When you least expect it or least can afford it is when they blow.  The bottom line is RV tires get neglected more than anything else because not many people actually know what proper RV tire maintenance consists of.
In my case and like so many other people.  We simply jump in the driver's seat and push the pedal on the right.  If things start moving than we're good.  Were not pilots.  We don't have a preflight checklist.  We turn the key and go, and the only time our tires get any attention is when the light on our dash lights up, or when they finally die.  Which usually means we are on the side of the road feverishly trying to find friends or family to come help.
Who checks the PSI of there vehicle's tires?  Most people don't even know where the oil dip stick is, but unhooking my travel trailer on the side of that dirt road nearly 30 miles from the nearest civilization I gave my RV tires some serious thought that day.  I had just spent $250 six months ago, and now I'm driving to a destination unknown to replace them.  Not exactly the lifespan I anticipated when I bought these cheap travel trailer tires.
My RV Tire Travel Trailer Angel
The universe must have sensed my concern because the tire shop I found was run by this old guy named Gus. Short and fit wearing stained covered overalls with a scruffy salt & pepper beard.  He wiped his leathery cracked hands off on an oil-soaked rag while pondering how to approach my situation.  Gus, had been changing tires since he was 8 years old at his families shop, and he was about to educate me on the world of motorhome tires whether I wanted it or not.

He shook his head and shot me a wry smile as he spat out a wad of chewing tobacco while looking over my blown travel trailer tires.  With a brief hesitation, he began with, "Did you know that a few years ago the RVSEF (recreation vehicle safety education foundation) did a study?  This study found that 25% of all RVs on the road have underinflated tires carrying overloaded payloads.  Not just by a little.  The average RV was exceeding tire weight specifications by more than 900 pounds!"
As I looked at him dumbfounded he continued with, "Firestone, Goodyear & Bridgestone conducted a separate survey to validate the RVSEF's report.  They found 4 out of 5 RV tires met manufacturers specifications, but 1 out of 5 RV tires where underinflated.  Meaning, of all RV owners surveyed 4 out of 5 had a guaranteed blowout coming in the near future.  Guess you were one of those 4 out of 5."
Gus was right, but I didn't know it at the time.  Later in life, doing my own research I found that almost 50% of all rear RV tires are overloaded with improper weight distribution by more than 400 pounds per underinflated tire.  I was truly guilty of this.  Packing my gear into any nook and cranny it would fit.  Weight distribution never even occurred to me in a 30-foot travel trailer with two slides.  I mean it has a full bathroom with stand up shower, private bedroom, full kitchen and a living room with two flat screen TVs.  Why would I be concerned about the weight of my ski's, tent, books or hockey gear?
Gus was full of information and all too happy to share it with me.  While it wasn't exactly on my bucket list to take Gus's camper tire class in the middle of nowheresville Wyoming I am very fortunate our paths crossed.  I can now decipher the code on the side of any RV tire.  I now know the proper travel trailer tire maintenance, but more importantly, I now know how to buy the right RV tires for my rig and lifestyle. Which I hope to share with all of you.  If you made it this far  you probably recently had a similar experience and would like to avoid it at all costs.
Continue reading to learn everything Gus taught me about RV tires, or use this link to skip down the page to my list of Best RV E-series 10 ply Tires.  I wish I would have recorded my conversation with Gus, but this video breaks down everything you need to know about motorhome tires.
What Do The Letters on the Side of Camper Tires Really Mean?
https://www.youtube.com/watch?v=Ci-37kxmYMA
How much are the BEST RV tires for a motorhome
RV tires can cost as little or as much as you would like them to.  Well maybe not as cheap as you want them too, but you can get RV tires for under $100.  You get what you pay for though, and don't expect  RV tires for under $100 to last as long.  The dynamics of travel trailer tires are unique.  They may not get used for 8 long months, and then all the sudden get used for 36 hours straight.  Where they will sit for another few days as you roast marshmallows and crack beers. What I'm trying to say is most tires get used every day.  They don't go from hibernation to overuse like RV tires do.
Which is why it's hard to justify expensive motorhome tires, but I promise you once you buy the right travel trailer tires you'll wish you had done it way sooner.
Proper RV tires will cost around $200 for E-series tires (10-ply).  Class C & D camper tires can cost as little as $50, but will only last a few months.  After mounting & balancing the average cost of a reliable RV tire is around $250.
I think Gus took pity on me, or thankful enough to have someone to talk to that he gave me a deep discount.  I would like to pay that forward by sharing everything that wonderful man shared with me to you.
RV TIRE COMPARISON
Best RV Tires Personal Review
You came here to learn about tires right……
Goodyear Unisteel RV Tire
My top choice for RV Tires without any hesitation is the Goodyear Unisteel.  It's not the cheapest nor is the most expensive, but its one of the best products you can get.  Its an all-season tire with a long life span, durable tread, and strong sidewalls.  Capable of carrying heavy loads.  Its great in both wet and dry roads, and is my RV tire of choice.  Which is why this is the tire on my motorhome and travel trailer right now.  You can't go wrong with these tires, and if you only use your RV once or twice a season these tires will last you years.  I'm a full-time RVer and the ones on my rigs have been going strong for over 3 years now with no signs of letting up any time soon.  Highly Recommend these rubber troopers.

Road Warrior is the BEST Travel Trailer Tire
If I were to ever jump ship and move to another RV tire I would most likely run with the road warrior.  I do a lot of off-roading and backcountry in my motorhome.  Most of my days end with me driving down a dirt road looking for waterfront campsites and these tires scream tough.  With a 16 ply steel reinforced construction it wouldn't take much to convince me to jump from the Goodyear Unisteel to the Road Warrior camper tire.  I mean look at that tread.  That would be money well spent in my mind.  Traction, strength, durability & lifespan?  DEAL, it's a no-brainer in my opinion.
Maxxis Camper Tire
Maybe you don't spend as much time as I do down dirt roads or avoid dirt roads like the black plague, at all costs, but you still want a good tire.  The Maxxis is a budget-friendly RV tire suitable for RV Life.  The Maxxis RV tires are 10 ply all season tire that comes in various sizes and won't break the bank.  My first RV tires were a 6 ply off brand that I went through once a year, and the first time I decided to jump up to 10 ply I was urged not too.
By my brother the mechanic of all people.  He cited bumpy rides, and only good for semis or dump trucks carrying super huge loads.  The "I told you so face," never got used because when I upgraded to a 10 ply tire my gas mileage went up.  My ride became smoother, and my wallet stayed fatter longer.  I got to use the "Guess you were wrong, face on more than one occasion.  Which is always a plus between siblings.  In any event, if your looking for a budget-friendly option take a gander at the Maxxis camper tire.
More Affordable RV Tires
There are three categories for RV tires.  Rugged, Affordable & Cheap.  A rugged RV tire is going to cost you money, but its also going to save you money because you won't be buying new tires every season.  I've finally graduated to the rugged RV tires of RV Life, and I couldn't be happier.
I drive over logs, rocks, water and whatever else gets in my way.  Without any concern for a flat tire or being stranded in the middle of nowhere.   Which is exactly what I wanted when I coughed the money up for my rugged RV tires. Not everyone wants to have a rugged camper tire or use their RV as I do.  Which is understandable.  Have you read my Class A experience? So let's talk affordable RV tires.
Bridgestone RV Tire
My first choice is the Bridgestone RV tires with the Dunlop camper tire not far behind.  They cost a little more than your budget motorhome tire but they last forever and still have the strength to stray from the paved roads of RV life.  As you can see in the picture above the Bridgestone is an all weather all season camper tire.  Great tread pattern for traction in the snow, rain, or sun beaten road.

The Bridgestone comes in a variety of sizes and if you're looking for an all-around camper tire you can't go wrong with the Bridgestone.  Plus they have a commercial with hockey players so that means they are awesome! Right?  Maybe I've lived in Minnesota too long, or too excited that the season started yesterday.   Rain, snow, sleet, sun, dirt, trees or rocks this camper tire can conquer 'em all.
Dunlop RV/Camper Tires
My next choice which honestly is not far behind is the Dunlop.  It can't live in the rugged RV tire category but acts like them.  Its rough tough reasonably priced motorhome tire that can be used on travel trailers, 5th wheels or even campers.  Good solid tread pattern and strong sidewalls you would have no regrets if you pulled the trigger on this camper tire.   Whether you like to take the occasional dirt road or travel from campground to campground the Dunlop is compatible with seasonal RVers as well as full-time RVers.
Michelin Travel Trailer Tires
Maybe you don't have a motorhome or driveable RV.  Your one of them of travel trailers or 5th wheel owners.  Don't be shy I own both, and I hate replacing the tires on my travel trailer.  Not because no jack actually fits it, but because I just hate buying travel trailer tires.  The Michelin Steel Ribbed ones though I have happily put on my travel trailer before.  They lasted 6 glorious and adventurous years on my travel trailer.  That I brought through the mud, swamps, and dirt roads of America.
My RV Life consists of snow, mountains & dirt roads.  So I need a tire that can keep up.  When I bought these tires I hated handing over the money to the guy on the other side of the counter, but if he would have told me I wouldn't need to buy another tire for 6 long years I would have ironed those bills.  Six long amazing years I explored the ski resorts of the Pacific Northwest without spending one penny on new travel trailer tires!  While my friends where buying new pop up camper tires every other week it seemed like.
Budget Friendly RV Tires For Sale Online
Just because you want to save money on RV tires doesn't mean you have to buy bad camper tires.  These three RV tires won't last as long as the rugged RV tires, but they all still have massive payload ratings, strong sidewalls, and good tread patterns.  When you're looking at new tires for your camper you want to look at these factors.  The better they are the longer it will be before you have to replace them.  Which is why these three RV Tires are on my list.  My very first RV was a pile of junk, but they had the Gladiator Steel Reinforced tires.  It was about the only thing it had worth bragging about.  Those tires lasted through my first RV shenanigans, two boat trailers & a car hauler trailer for 7 years before they needed to be replaced.  Talk about bang for your buck!
Gladiator Steel Belted Reinforced Camper Tires
Like the gladiator motorhome tire, my other two choices for your camper are just as reliable and affordable.  Good tread pattern, strong sidewalls and good in all weather scenarios.  You can even add studs to these rubber warriors.  The Trailer king is specially designed for horse trailers and non-driving axle loads.  Making it perfect for 5th wheels, travel trailers or pop up campers.  It even has a heat distribution design to keep them from heating up.  The trailer king tires also have great traction on loose dirt and slushy roads.  Designed for farmers, but perfect for RV life.They are the ultimate pop up camper tires, or other pull behind campers.

Carlisle Pop Up Camper Tires
The Carlisle is another inexpensive camper tire that handles well, heat disbursement technology and strong sidewalls.  Again designed for farmers, but perfectly suitable for RV life.  You can't go wrong with any of these choices if this is your price point, but if I had to pick I would run with the Gladiator motorhome tire.  I am kind of biased, but they lasted for 7 years in an unhealthy tire environment.
Affordable RV tires need to have good tread pattern, strong sidewalls, heat dispursing technology and good in all weather scenarios!
When should you replace your travel trailer tires?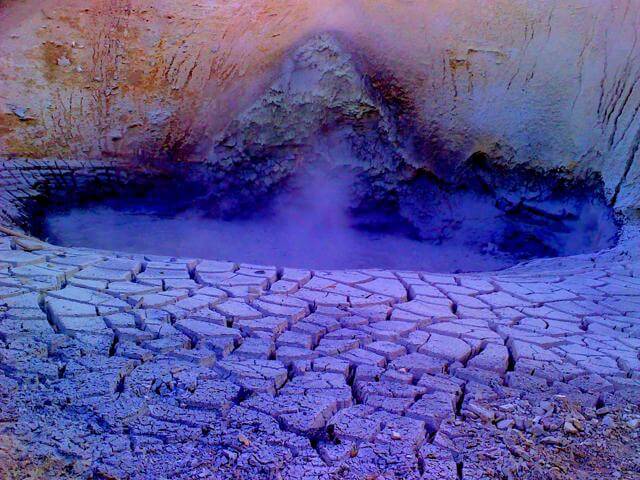 This is like asking when should you buy new shoes?  It all depends on how often you use them, and how you use them.  There are people that say if it looks good to keep running with them.  Others say "X" amount of miles replace em.  Then there's the manufacturer specifications that provide a completely different set of guidelines.  The RV world seems to agree that 3 to 5 years is the expected life of RV tires.  Now manufacturer specs say that no matter how good a tire looks it should be replaced every five years.
Keep in mind these guidelines are for RV owners that only use their rig a couple of times a year.  For fulltime RVers, you should regularly check your motorhome tires, and replace as needed.  If the tire is starting to bow, or the tread is very low it's probably time for some new tires.  If you can see the white chords or metal fibers its definitely time to replace those travel trailer tires.
I use the dime method.  If the tread doesn't cover more than half the width of a dime then its time to start shopping for new motorhome tires.  Since I live in my RV full time this is usually every third year, but I also drive up mountains and down dirt roads I shouldn't.  And right now I got some rubber troopers that still look brand new three years after I bought em.
You should replace your camper tires every 3-5 years.  If your travel trailer tires don't measure up to at least half the height of a dime than its time to start shopping for new RV tires.
What tires are best for travel trailer
ST tires are the best RV tires you could buy for your travel trailer, 5th wheel, pop up camper or even motorhome according to manufactures.  Designed to not wear ST tires are engineered with strengthened sidewalls to prevent your travel trailer tires from damage when corning.
ST Tires have a wide load range of B-E.    The tires I bought from Gus where a 10 ply E-series ST Tire, and I couldn't be happier.  They've lasted longer than any other tire I have owned, and they even made the ride smoother.  These travel trailer tires have a maximum load of 80 psi, but Gus recommended I keep them around 65 psi.  Which I have done religiously.  The best 5th wheel or travel trailer tires you can purchase is an E-Series 10 ply ST tire.
Load Range        Ply Rating           Markings            Maximum Load Pressure
B                          4                          B                          35 psi (240 kPa)
C                          6                          C                          50 psi (350 kPa)
D                          8                          D                          65 psi (450 kPa)
E                          10                        E                          80 psi (550 kPa)
What is an ST tire & are they good travel trailer tires?
ST tires are specifically designed for trailer axle positions only, and not designed for steering axles or traction requirement axels.  If the side of the tire has an ST on it this stands for "Special Trailer", and is supposed to only be used on trailer axels.    65mph is the maximum speed rating for all ST tires manufactured in the US.
What is the difference between load range C and D?
The difference between load range letters is the amount of ply per tire.  A load range C means that it is a 6 ply tire.  While D load range means it's an 8 ply tire.  Load range varies from B, C, D, E, F. & G  "B" being the lowest tire ply and "G" being the highest tire ply.
Best trailer tire to buy
Check out my Complete Guide to Buying an RV.  Everything you want to know about every type of RV available is covered in this RV Buying Guide
What do the letters on the side of the tire mean
The video at the top of this page describes this in great length and its only a few minutes long minute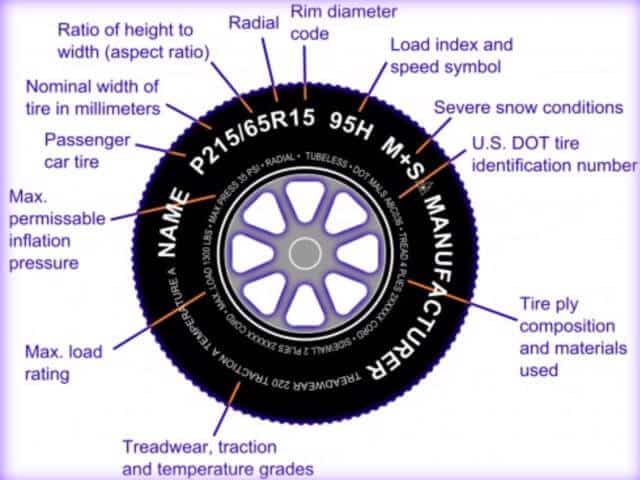 long video.  Basically, the letters on the side of a tire represent the date the tire was made.  How wide the tire is in millimeters, the speed rating, load index & construction.  To learn more watch this tire letter deciphering video.
Where is the best place to buy RV tires for Sale Online?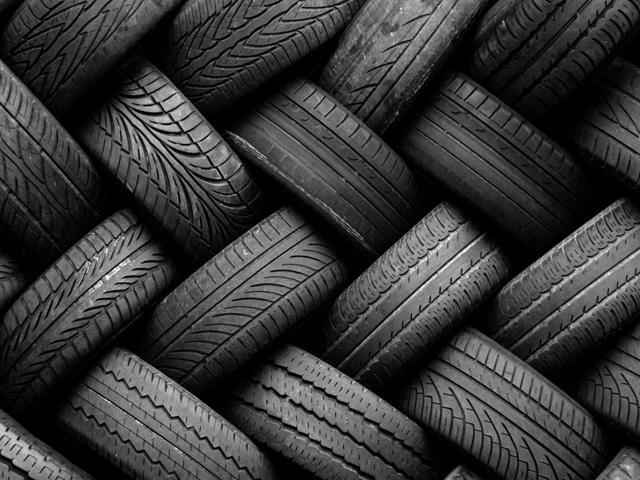 Let me start off by saying I never ever thought I would buy something like tires online.  Mainly because tires aren't things I want to spend my money on.  They're not glamorous and they are hard to justify spending big bucks on because they're tires.  Not diamond necklaces, engagement rings or all-inclusive resort vacations.  It's like buying a new mailbox or shovel for the garden.  Nothing you're going to brag about, but going to use.  Which is why I buy my tires online.  They are cheaper,  no pushy commissioned based salesman and the selection is massively bigger!
At first, I was hesitant about buying a product like this.  What if they are the wrong size.  Do I have to pay for shipping the wrong item back?  Who puts them on?  Most people will never find out the answer to these questions, but for those that do, you will save lots of money.  Some tires even come with free installation and shipping.  Ship them to the store.  Make an appointment and 30 hassle-free minutes later you're all set to figure out what to do with the money you saved online!
Without a doubt, you will get the best price of tires online.  With retailers like Amazon who offer free shipping and free return drop centers in most major cities.  Buying tires online is the way to go.  Gus gave me an amazing deal for my 10 ply ST tires, but a week later my mom showed me the exact same tire for $75 cheaper on Amazon.  There loads of tire stores online, and even the household nationwide chains sell their tires on Amazon as a way to reach even more customers.  I am a brick and mortar shopper, but nowadays I only use the store to see the product in person.  Then I go buy it online to save myself money.
Cheap RV Tires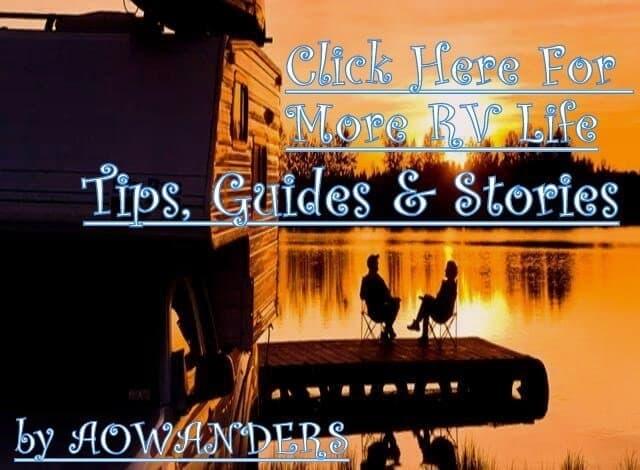 There is no such thing as cheap RV tires because the few bucks you save on the
tire you'll spend on gas or replacement tires sooner.  No one wants to spend money on tires.  Especially a frugal traveler like myself, but sometimes you just have to bite the bullet.  And do what's best for you.  Buy the right tires for your rig the first time, and save yourself the frustration that comes with the cheap RV tires.
Before you go leave a comment below. Share this post or sign up for my newsletter so we can keep in touch.  Happy travels!  Send me some photos of you and your rig.  If your on Pinterest be sure to give me a pin.