The Riddle of Finding Cheap RV Hookups & Affordable Longterm RV Lots For Rent
Quick Reference Table of Contents
After traveling by RV for over a decade now, I've learned a lot from all of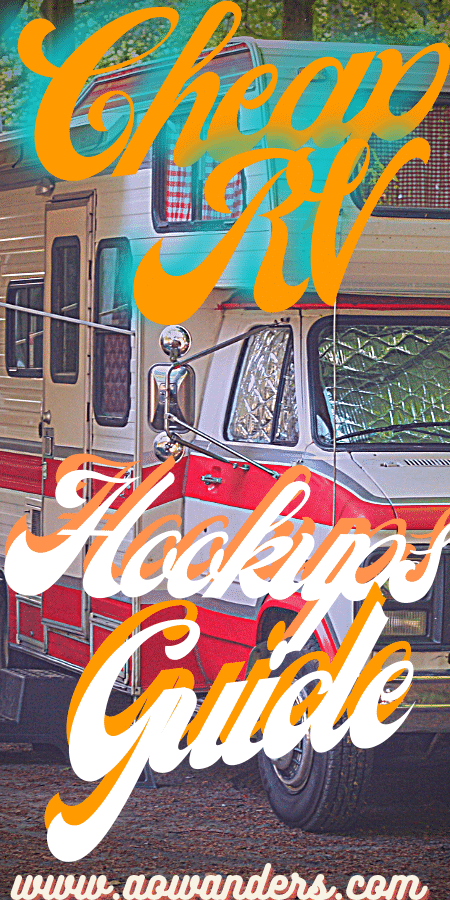 the mistakes I've made along the way, and I've discovered creative solutions to all of those "RV mistakes" I've made throughout the years.  Still, the number one RV mistake I made was assuming I had to pay campground fees to park my RV overnight.  Thankfully, every full-time RVer becomes a master at one aspect of "RV Life," and the skill set I have honed in is locating cheap RV hookups anywhere in the country. I haven't spent more than $1,000 a year on full RV hookups in over a decade, and for the last four years, I've been full time living in a 30-foot travel trailer with a twelve-foot slide. That requires a 70-foot parking spot. 
The logistics of pursuing "cheap RV living" while dragging around a camper the size of a semi-trailer is incredibly challenging at times. Especially when you detest campgrounds as much as I do, and absolutely love the freedom of boondocking. Developed campgrounds and RV Parks are actually my last resort because –
4 Reasons Why I hate Campgrounds
They never live up to expectations

Overcrowding's more common than not

I don't cope well with absurd, childish rules

Price points are disproportionate to what is actually provided

 
So nowadays, I seek out private RV lots for rent with full camper hookups at drastically reduced rates from resources such as Facebook, Airbnb, Hipcamp, Craigslist, Internet Forums, Real Estate Agents, Hotels, Churches, Flyers, and chance encounters.  
Click on any of the links I just provided. To skip down the page to my transparent step by step guide on how I find private RV lots using that particular resource. Or, continue reading to gain the knowledge I have acquired from two (2) decades of full-time Rving to find cheap RV hookups.
Cheap RV Living Transparency
I am rewriting this "cheap RV hookups" guide again. Because I recognize that I wasn't transparent enough in my first six rewrites for this cheap RV living guide to be of any value to you.  
Just look at the 200 comments below that required long-winded answers. To dive deeper into some of the sub-topics like, "Where can I park my RV to live," and "How do I find private RV lots for rent," that I failed to cover in this article the first time around.  
After that, the following five rewrites neglected to mention free RV parking options, long-term campgrounds, RV lots for rent, monthly campground rates, or any of my boondocking tips. That I've acquired over the years! I even failed to mention that mobile home parks or trailer home parks are an easy score when looking for cheap long-term RV lots for rent with full RV hookups. 
I pretty much dropped the ball in teaching you how to do what I do. Because of that, every day, I get bombarded with readers asking me," Where can I park my RV to live," or "How do I find private RV lots for rent like you?" And for a good reason, because — all of these questions, concerns, and sub-topics all circle back to one singular focal point that I failed to consider. When trying to teach you how to find cheap RV hookups as I do.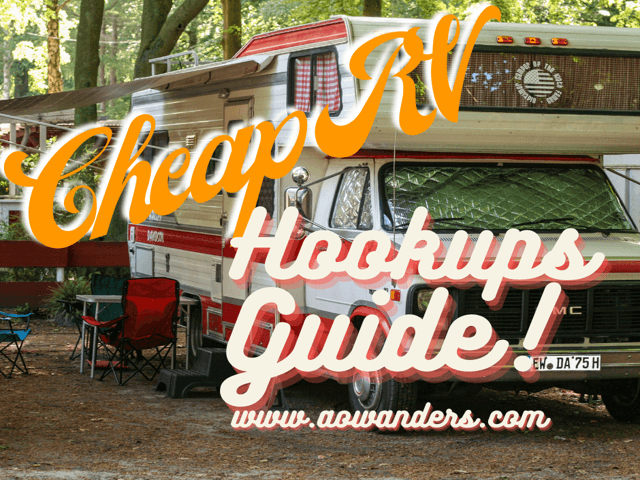 Because all of those comments below and the emails I get are actually asking me, "How can you lower your monthly RV travel budget by locating cheap RV hookups and affordable longterm RV rental spaces like I do?"
This is a genuine concern with RV travel because the two budget-busters of cheap RV living are fuel and accommodations. And, in twenty-two (22) years of RV travel, I still haven't figured out how to lower the cost of fuel other than those trivial reward programs.
However, I have uncovered multiple resources for locating FREE or drastically discounted RV lots for rent anywhere in America. Which, is why you are here, and it's my job to give you the tools to do what I do on a daily basis to significantly lower your RV travel budget. So that you can enjoy all that RV life has to offer and pursue the outdoor adventures that tickle your fancy.
***Pro RV Life Travel Tip***
To lower my monthly RV travel budget, and save money on fuel costs.  I share the phone number attached to my grocery rewards account with friends and family. They get a discount at checkout, and I get the rewards credit. This way, my "network" can support my RV travel life without enduring any financial burden on themselves. 
This works much the same as with the links found around this website. When you purchase a product through one of my links on this site, like my favorite camper accessory I mention at the bottom of this article, you get a discount, and I get a tiny commission that goes towards my operating costs.
Sometimes I even donate those commissions or rewards credits to charities or other RVers that are struggling. This last year I presented those commissions to charities helping families suffering from the wildfires in Oregon.  
But, before we get into my step by step process of finding cheap RV hookups and affordable monthly RV parking spaces for rent, I want to make sure you have all the tools available on my website. Because I consider it a good problem to have when others consider you an expert, and I love helping others pursue all that RV life has to offer. This is also why I've created a particular page on this website explicitly dedicated to RV travelers, such as yourself. Where you can see all of my RV life articles covering this topic. I've also dedicated these nine (9) items (listed below)to the subject of, "Where can I park my RV to live out of while traveling?"  
I am also currently drafting another three (3) "RV parking" articles to give you more transparency and guidance into finding cheap RV hookups for yourself. That will be twelve (12) total articles covering this topic and all the sub-topics below it. 
So be sure to subscribe to my newsletter and check back often to my RV life page. You wouldn't want to miss the publication of these popular cheap RV living articles, would you? Remember, I don't even spend $100 a month for my private RV hook up lots everywhere in the country.  
Nine (9) Related Posts Covering Cheap RV Hookups Sub Topics
 That's enough of the housekeeping for now, right? Let's get into why you actually came to this site, and teach you how to find cheap RV hookups anywhere in the country. Hope your ready because this is going to be a long, informative, and resourceful read. Take notes & bookmark this page to find it easier later on. 
What Are Cheap RV Hookups
 First off, if you have never been to this site before, you might be confused as to what RV hookups even are. If that's the case, lets clear the air.  
Full RV hookups simply means your campsite comes fully equipped with the ability to connect your camper to water, sewer, and electrical connections, usually for a fee. On average, campgrounds and RV resorts charge $45-85 a night, $200-$400 a week, and $500-$1,000 a month for campsites that provide full RV hookups. These campground rates vary depending on if you are staying at a dispersed campground, developed campground, mobile home park, RV park, or RV resort. Camping at an RV lot with access to full RV hookups allows you to drain your black water tank into their septic system. Fill your freshwater tank through the campgrounds freshwater supply, and power your RV by connecting to their electrical pedestal without relying on solar panels, a 12-volt battery, or your generator. Full RV hookups are access points and connections that provide all the modern comforts of home while out on the road in your recreational vehicle.
As you can see, RV hookups are incredibly convenient, but as I mentioned, this convenience comes at a cost. Early on in my RV life's "beginner" days, I just couldn't afford or justify paying for full RV hookups.
I remember one night pulling into a KOA in Columbia Heights, Montana (just outside of Glacier National Park). In the morning, the campground host delivered a healthy dose of buyer's remorse.
She wanted me to pay $63 for five hours (5) of camping, and I only had $40 to my name. At that moment, I vowed never to stay at a KOA again, and I haven't. Nor will I!
I am eternally grateful though, for KOA stealing my last dollars because if they were affordable. I would never have found a passion for locating cheap RV hookups to share with all of you.
What You'll Find in This Cheap RV Lots For Rent Guide
Unlike the KOA, I apologized for not being transparent enough in my earlier RV parking articles. By omitting critical details in this previous guide on how I personally find private cheap RV hookups for under $200 anywhere in America.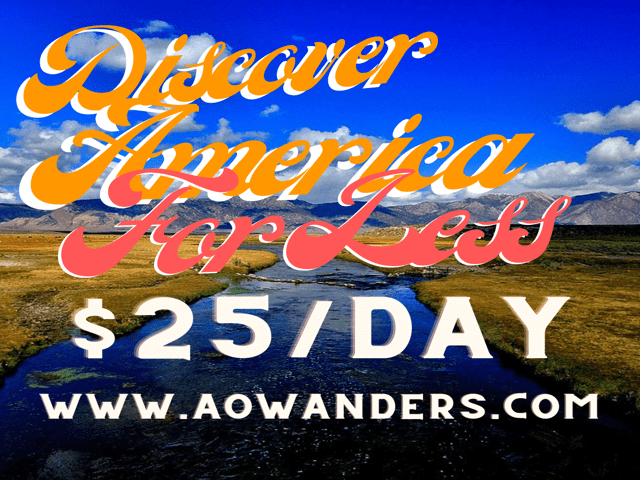 My goal with this article is to pull back the curtains and create the most transparent, in-depth, comprehensive cheap RV hookups guide on the internet today.
Save & Share This Incredible Cheap RV Living Guide
You will want to bookmark and save this page to your favorites tab. There is going to be a TON of information here, and if you bookmark it now, it'll be easier to find it later. Share it among your RVing friends to become the "travel angel" everyone wishes they knew. Because it will help them lower their monthly travel costs too. Share it on Facebook, Twitter, Instagram, Flipboard, and of course, Pinterest. You'll be everyone's RV superhero because I am about to unpack an incredible amount of information.   
This cheap RV living guide will show you how to find private RV lots for rent with full RV hookups for under $200 a month. I'll show you longterm RV parks and monthly campgrounds that charge less than $13 a day. My goal is to show you how I find RV spaces for rent on residential properties for less than $7 a day. How I use craigslist to find free RV lots for rent and cheap full RV hookups anywhere in the country.
I will also show you how to use Google to find affordable RV parks, longterm campgrounds, and monthly RV parks where ever you are. This cheap RV living guide will show you how to use Google my business to find RV park monthly rates, monthly campground rates, and monthly RV rentals. I'll show you how to use Facebook to find free RV parking, RV spaces for rent, and Private RV lots for cheaper than any campground in the country! This cheap RV living guide will even show how to use google maps to find free RV parking near you ANYWHERE in the world! 
These RV travel tips will provide you with the tools you need to make RV travel more affordable through this cheap RV living & hookups guide. My RV travel tips will help you to lower your monthly RV travel budgets by eliminating expensive campground fees. While staying at private RV lots, longterm RV parks, and monthly campgrounds anywhere in America for less than $7 a day. From boondocking to moochdocking, driveway surfing, and the tools I personally use to find cheap RV hookups. You'll be able to lower your monthly RV travel budget by thousands of dollars from the tips within this cheap RV living travel guide!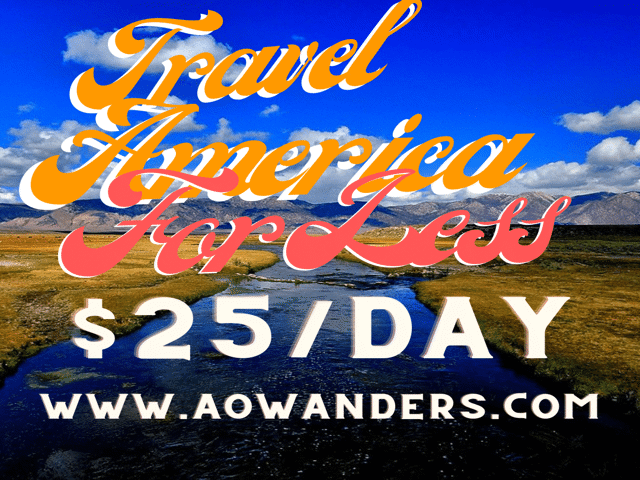 Cheap RV Living
That's what you're looking for, right?  
Ready to get started?
The greatest lie that's ever been told to the world is that travel is expensive. Nothing could be further from the truth. The biggest lie on top of that is budget travel in America is an extinct animal. Did you know you can travel America by RV for less than $25 a day? I've been doing it for over a decade, and I've been doing it with a Toyota Tacoma and 30-foot travel trailer for the last four (4) years. 
 How? Because when I first jumped on a plane to Bangkok to start a life of travel, the internet wasn't even a thing. You had to rely on guide books and locals to navigate around. You had to talk to people to uncover destination secrets. You had to diligently research your destination to obtain your travel goals.
A lost skillset among today's travelers, but a core quality that helps me find cheap RV lots for rent anywhere in the country. Because I don't follow any of the advice found in magazines that send writers off with the corporate credit card who then come back with, "Top 10 Ways to Travel on a Budget." I don't get sucked into that hypocritical world. 
I approach RV life like a longterm backpacker. I live a frugal lifestyle, talk to everyone, and listen more than I speak. Only chiming in when I need more details. The key to cheap RV living is networking. The more people in your network, the more resources you have available to you.
I once stayed at a mountain top chalet home with my RV for free the entire ski season.  Because a friend of a friend's co-worker went to lunch with someone I road on a train with eight years ago. Networks matter and people love to be the hero who can come to your rescue.   
My Step by Step Guide to Finding Cheap RV Hookups
However, networking used to be much more crucial to the success or fail of longterm travel. Still, in today's technological world, highly independent travelers only need to rely on resources and platforms.
So don't worry if you don't have a "travel" network that you've been cultivating like myself for the last 22 years. If you follow the steps I am about to layout for you, your RV travel budget will thank you for many years to come. 
How To Use Google Maps to Find Cheap RV Hookups
Let the learning begin!
The first step of my process of finding cheap RV hookups is pretty straightforward. All I do is open up google maps on my cell phone and type in the word campground. Which then populates the map on my screen with a bunch of red pins indicating all of the campgrounds near my location.
I personally don't like to do the map view, so I switch to a "list view." To do this on your android cell phone, look for a button in the lower right corner of the screen. Simply click that, and you will get a list of all the campgrounds in the area.
How To Find Monthly Campground Rates Using Google Maps
At this point, it's a good idea to get out pen and paper and set aside a good chunk of time. Because you're about to contact 30-40 localized campground options. It usually takes me an entire afternoon, and I start at the top and make my way down the list. Then, visit the campground's website or call them directly to see if they even have monthly campground rates, and what they might be.
Don't get discouraged because about 25% of the campgrounds you contact won't offer a monthly rate. The rest usually charge a monthly campground rate between $400-$700 for full RV hookups. Every now and then, though, Christmas comes early, and you'll find a campground that offers monthly rates for less than $400.
Most of the time, this will be their "off-season" rate, October-April, but sometime it will just be a cheap campground like Creekside just outside of McCall Idaho. Other times it might not even be a campground. Sometimes Google will list a mobile home or trailer park as campgrounds. Who usually have far cheaper rates than local campgrounds do. 
Don't set your expectations too high, though, when contacting these monthly campground possibilities.  And, the best time to do this monotonous time suck task is rainy days because most of the time, you have to leave a message and wait. Not to mention, this is only part of the "google maps" research "treasure hunt" puzzle.
How To Use Google Maps to Find Cheap RV Lots For Rent 
While waiting for campground hosts to call me back with their monthly campground rates, I like to use google maps to find alternative RV lots for rent. The first candidates I look for are motels. Hotels generally don't want to play ball, but motels are usually very approachable because they only care about making money.
I do the exact same process as above. Start at the top and work my way down the list. Calling each motel front desk, asking, "Would they be willing to rent me out an RV space in their parking lot for a month?" 
It's usually a 50/50 chance at receiving a positive response at an affordable price point. After running through all the motels, I repeat the process for all the churches, casinos, and marinas in the area.
By this point, I have at least a couple of candidates in the $400 a month range and a pretty good idea of the area's going rate, along with my worst-case scenario candidates. I'm also probably still waiting to hear back from the messages I left on campground voicemails.
If any campgrounds don't answer or have a voicemail box, I've sent out emails, and I'm probably still waiting for a reply from them too. But by contacting every option in the area, I call this exhausting all the "conventional" RV parking methods.
Suitable Options For Longterm RV Parking 
Campground

 RV park

 RV resort

 Mobile home

 Trailer park

 Casino

 Church

 Marina 
How To Use Google Maps To Find Free Overnight RV Parking Space
Once I've done all that, and am just waiting for return phone calls and emails. I then set my sites on free overnight camping spaces in the area. By using google maps satellite view to find RV parking spaces, I can hang out at while waiting for campground responses. This is my preferred method for using google maps, and I am sure it will be yours after today too.
Using google maps satellite view allows you to literally see property lines, tree lines, abandoned lots, non-official roads, secret campsites, tree spacing, and pull-outs along-side of the road. You can also use the satellite view to see a parking lots' actual size, parking spaces behind a building, or trailheads. You'd be amazed how many roads just dead-end in the middle of nowhere. Which make for perfect free seret ninja campsites that you can't find without using google earth or google map satellite view.
sJust look at the photos below to see 3 free campsites within South Lake Tahoe's city limits you wouldn't be able to find without using google satellite view.
You'd never be able to find these using the default green and white google map view. Keep in mind, though, I never plan to stay at any of these free campsites for more than a night. Its why I call them one-night-stands, but I did stay next to Whiskey Dicks for over 3 months one ski season. Click on that link if you're in the mood for a good laugh at my expense.
I have perfected the art of "ninja" or "stealth" camping with the help of Google Earth & satellite view maps, and you will too. Just look at the picture below of my latest free secret waterfall campsite two minutes outside of downtown North Platte, Nebraska, that I found in the summer of 2020.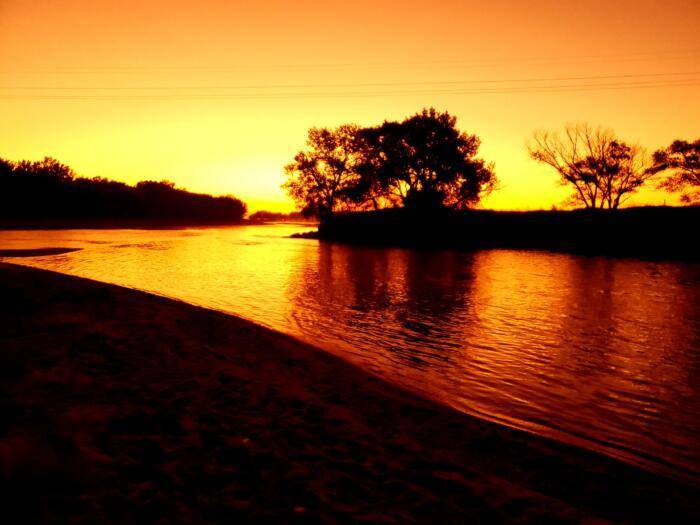 Free RV Parking Rules
There are so many boneheads out there that have wrecked it for the rest of us regarding temporary free RV parking.  That I want to briefly touch on the rules of free overnight wild RV camping.  Because I'm a firm believer that free RV parking boils down to common sense and consideration.
So I will never start my generator or put out my awning while in a business parking lot. Even if I plan to stay in an area for an extended period, I will never park my travel trailer in a business parking lot for more than a couple of nights. I'm considerate towards business owners and the general public when choosing my free RV parking by selecting the farthest parking space away from the front door. 
RVers that have had police knocking on their door in the middle of the night created that situation by ignoring free RV parking protocols. If you attract attention, you're going to get attention.
This is why when I'm urban boondocking, I don't select my RV parking destination until after sunset. If I'm looking for free RV parking on a Saturday or Sunday, I choose business parking lots closed on the weekends. You don't have to be an experienced RVer to be a master urban boondocker. You simply have to have consideration for others.
Don't park in a church parking lot on Sundays. Don't park your RV at a movie theater on Friday or Saturday nights. A little common sense will help you avoid the dreaded middle of the night police knock.    
Google Earth Boonodocking Dispersed Campsites
Every destination has multiple, unique free overnight camping sites. As long as you abide by the unwritten protocol rules and guidelines of these "ninja" campsites, you'll be fine. Which basically amounts to show up late. Leave early, and don't attract attention to yourself. For example, starting a campfire during a fire band, is a terrible idea! 
The boondocking sites I find off of Google Earth are nothing more than free temporary RV parking spots for the night. I don't use them for more than 1-2 nights, and during the day, I relocate to a big box store parking lot. So that I can explore the area without fear of getting my rig towed.
I only use these dispersed campsites while waiting for responses from long-term RV lots for rent and cheap RV hookups. They are also perfect overnight RV parking pit-stops in between my travel destinations. That requires no reservations, deposits, or any communications.  
Use Google Earth to find these 45 Free Dispersed Campsites & Temporary Places You Can Park Your RV to Live While Traveling
Campgrounds

 RV Parks

 Big Box Stores

 State & Local Parks

 Hospitals

 Local Fishing Holes

 Forest or Field Clearings

 Where Water Canals Drain into the River

 Rest areas

 Flood Plains

 Boat Landings

 Boat Ramps

 Pullouts along the road next to a river

 Anywhere down a dirt road

 Beach

 A frozen lake

 Truckstops

 Closed business

 Hotel Parking Lot (COMES WITH FREE BREAKFAST)

 Golf Course after hours

 Football, baseball, soccer, or any athletic field parks

 City Parks

 Any school during the summer months.

 Commuter Parking Lots

 Seasonal Resorts during the offseason

 Vacant Land (GET LISTINGS FROM LOCAL REAL ESTATE AGENT OR TRY CRAIGSLIST)

 Churches

 Farms

 Check local Facebook groups(YARD SALE, GARAGE SALE, RANT & RAVE)

 Strip mall parking lots

 Craigslist roommate wanted section

 Casino Parking lot (COMES WITH FREE ALCOHOL)

 RV Dealership (BLEND RIGHT IN)

 Hiking Trail Head Parking Lots

 Abandoned Roads

 Abandoned Lots

 Dog Park

 Couchsurfing(ASK TO CAMP IN THEIR YARD)

 Anywhere in the desert (OCTOBER 1ST-MAY 1ST THOUSANDS OF PEOPLE CHOOSE THIS OPTION)

 Ski Resorts

 Family and friends property

 Exchange sites like Harvest Host or AirBnB's campground hosts

 Sports Arena Parking Lots

 Movie Theater Parking Lots

 Anywhere down a forest service road

SERIOUSLY ANY PARKING LOT AT ANY BUSINESS
Check out my popular free camping guide to learn more tips on finding free overnight camping sites.   https://aowanders.com/free-camping/#ONE_NIGHT_STANDS
Facebook is a Gold Mine For Cheap RV Living Opportunities
While waiting for responses, I use my "stealth camping" time to explore other opportunities and platforms to locate cheap RV hookups. One of my all-time favorite resources is local destination Facebook groups. 
Which are a pure gold mine of cheap private RV lots for rent, and I'm not talking about moochdocking with the friends and family you're already connected with.
No, there's a more popular trend sweeping across Facebook for small-town America, and that's facebook's local area groups. This is wildly popular in towns that don't have a specific section on craigslist.
Where community members will create a local area Facebook group for others to rant and rave. Find housing or employment. Sell items or host a never-ending virtual garage sale. They are usually called (insert town name here) garage sale or swap meet.
These four (4) style of private local area Facebook groups are one of my all-time favorite resources for locating private long term RV lots for rent. I have never paid more than $200 for a long-term RV parking space off of Facebook.
How I Use Facebook to Find Private RV Lots for Rent 
My process of finding long term RV lots for rent off of Facebook is super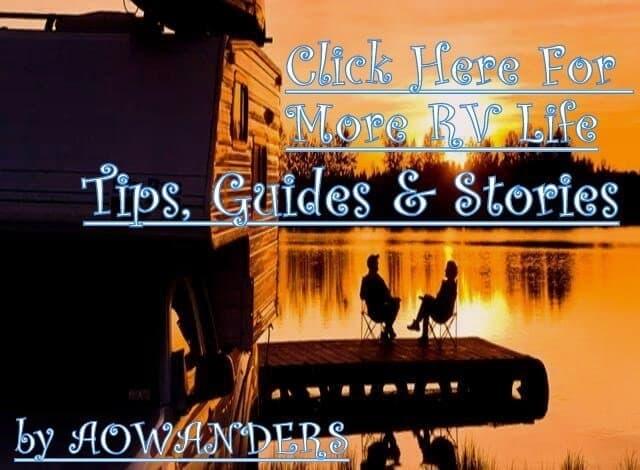 simple. I ask to join the local area Facebook groups for the destination I am looking in. Sometimes I have to change my Facebook profile to appear. I am from the area to get approved for joining the group, but after getting approved, I do a quick search of the previous group postings. Looking for anyone offering an RV parking space for rent or private RV hookups for rent.
If I come across in ad that provides a nightly rental space, I still reach out and see if they'd be interested in a long-term relationship or long-term agreement. Sometimes I find success, and other times I had the door slammed in my face. Don't get discouraged. It's their property. Move on, and keep looking. The majority of the time, what happens is I need to make my own post, and here's my process.
Initially, I'll make a really simplistic post—something along the lines of some mundane item for sale. That I don't even own, and have no intention of selling.  I'll let that sit out there for a few days, and then I'll go back and mark the item as sold. Doing this shows the administrators of the group that I'm not here to scam anyone. Once I establish that I'm not a scammer or a troll, then I'll make my real posting.
Here is the last Facebook posting I made in a local area garage sale group —
Who needs free money???? Yes, you read that right. I am looking to give you a couple of hundred dollars every month plus half of your utility bills. How does this work?

Anyone that could use a few hundred extra dollars a month, I would be willing to pay you monthly rent plus utilities for the rest of the summer. 

This situation usually works best for those on a fixed income like Social Security or disability or second homeowners or even vacant landowners. Maybe you own a cabin that you only use sporadically throughout the summer. In that case, I can do all the yard work and preparations for your family's weekend vacations for free. Plus, pay you monthly rent and utilities on top of open yard work. 

I'm from the area born and raised with family throughout the state. I'm looking to pay you this summer to park a 2013 30-foot travel trailer on your property along with a 2012 Tacoma. Both my camper and truck are modern, clean, and not an eye-soar under any definition.

Ideally, the perfect situation would include full RV hookups. Still, in the past, a garden hose faucet and extension cord have been just fine. I'd like to find a private waterfront wooden piece of land to call home for the summer, but I'm not delusional. You don't always get what you want. I've previously paid to park in a driveway, backyard, open field, pole barn, cul de sac, church parking lot, and much more. 

Water and electric aren't even a deal-breaker as I have a generator & 70-gallon tanks. The only deal-breaker is the internet. If there is no internet on the property, there needs to be cell phone service to manage my RV travel blog business. Doesn't even matter which carrier. I have devices for all cell phone carriers in the United States. The drawbacks of being a digital nomad, I guess. 

As you can see from my other pictures. I love the outdoors, like to hike, and would love to spend the summer exploring the backcountry from your base camp. Much more accessible from your land up there than any of the options I have down here.

My Facebook is set to "public" feel free to browse and get a better feel for my character and personality. My travel blog is aowanders.com, where you can also get a better sense of who I am. I have references from previous homeowners I have stayed with. Let's meet up for lunch to get to know one another. Call me, message me or email me. Thanks for your time.

I look forward to speaking with you further about this opportunity. Enjoy the rest of your day. 

Warm Regards,

Adam
Facebook Cheap RV Living Follow Up
Sometimes I won't even provide this much detail and just make a group post that says, "Who needs money?"
Whatever post I choose to make, I let it sit for a full day before responding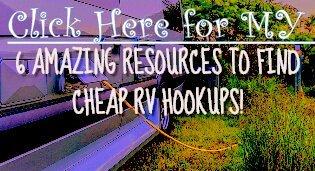 to anyone. Because people are fickle, and sometimes my honest answers or replies have scared others away from responding. So I let my posts sit for at least 1 full day before responding to accumulate as many responses as possible.
Then when I do respond, I selectively respond. What I mean by that, I respond to the best opportunity available first by liking their comment and writing a reply. I don't respond to anyone else's for another full day.By selecting that one comment and/or writing a response, it bumps my post back up to the top of the queue in that particular Facebook group.
That's also why I didn't respond to anyone else comments. Every time you respond or like a post, it bumps your post back up to the top of the queue. If I have other commenters to reply to. Thats just more opportunities to re-bump my post back to the top of the queue without annoying anyone or doing anything that could warrant a moderator to scold me. By posting and replying this way, I can keep my post at the top of the group's queue for over a week if I choose to do so.   Giving my group post the maximum amount of exposure time.  
What kind of replies do I send? All of my responses are focused on meeting up to get a good feel for the person's personality and the type of property they are offering.  I want to know who I am renting from, and who I'm about to be living next to.  I would rather find out they are a "flat earther," or padded room crazy individual over lunch than week after paying them a month's rent.  
How I Use Craigslist To Find RV Spaces for Rent
The next step in my process of finding cheap RV hookups is to jump on the platform known as craigslist. I will make the same ad and post it in the housing, barter, and community sections of this social classifieds website.
After I've finished posting, I will then navigate to the "housing" section and search under the "all housing" section. This allows you to explore every "housing" listing in the entire area and surrounding areas. The first search I always do is "RV."
You'll see craigslist try to auto-fill your search terms with common phrases like RV space, RV space for rent, RV lot, RV rental lot. I'll do a search afterward for each one of them, but for the first one, I only use the word "RV." To see what the search populates for that area.  
Most of the time, you're just going to get houses for sale. That mention RV parking spots for their rig as a selling point, but every now and then, you find an actual RV lot for rent at an affordable rate.  
RV Life Inspiration
Nothing in this process is an immediate solution to the problem. Everything takes place through back and forth correspondence. Trial and error, or guess and check methodology. 
Like I said before, its really a time suck. The reward makes it worth it,though.  Especially, when you find an RV parking space on your own private beach with full RV hookups for less than $50 a month. RV lots like this aren't advertised because if they were, you'd never be able to get on the waiting list.
If you want something you've never had before, you have to do something you've never done before.  
Where Can I Park My RV To Live
By this time in the process, my Facebook post is attracting attention, and I'm starting to narrow down where I can park my RV to live out of. Longterm campgrounds have called or emailed me back. Motels have relayed their best offers, and all the churches have welcomed me with open arms.
The casinos and ski resorts could care less as long as I don't do anything stupid. The marinas want more money than I'm willing to spend, and the real estate agents can't hang up the phone quickly enough. 
Persistence is the key to success, and although I've received more negative responses than positive at this point. I still have acquired a shortlist of candidates to park my RV at to live out of.
Most likely from longterm campgrounds and cheap RV parks in the area. Who offer monthly campground rates, but I'm still on the hunt for private RV lots with full camper hookups for a cheaper rate.
I prefer these RV spaces for rent over monthly campgrounds because they're more personal, secluded, and more affordable. I don't have to worry about community space, rules, and pet policies. Monthly RV parks provide appealing amenities, but I prefer long-term RV parks without the actual park to live out of my RV. 
Cheap RV Living Community
So at this stage of my cheap RV hookups hunt, I reach out to the RV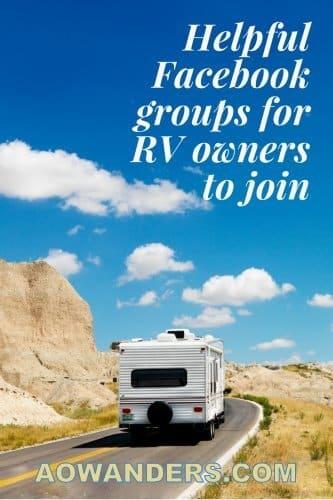 community through Facebook RV groups, Hipcamp, and the IRV community forums. I do this for a couple of reasons.  
One, it generates real-time answers while I'm still waiting for responses from the resources mentioned above.  
Two, it gives me a sense of actually making progress instead of biding my time.  
IRV Forums Are Full of Superheros
Before Facebook and social media, internet communities would meet on website forums to dive deeper into community interest topics. One such place that is a wealth of "old school" knowledge combined with "new school" technology can be found at www.IRV2.com.
Here you will find thousands of people a day showing off pics of their rigs, discussing DIY projects, vets offering help to newbies, and a whole host of other topics being discussed daily. IRV2 is a clubhouse full of savvy RV travel veterans who love to talk shop, and in this shop, that means anything to do with RV or traveling.  
This is why I love throwing up a post that reads, "Struggling to find a place to stay while visiting (insert city here). Anyone got any secret destination tips for a 30-foot travel trailer?"  
The sheer value of information provided in the replies for a post like this is unmeasurable. Which, thanks to this community, has made me the #1 authority on locating cheap RV hookups anywhere in the country! Give it a try. You won't be disappointed.  
OMG Facebooks Groups Have Benefit 
Another secret weapon I use to find an immediate resolution to my problems is Facebook RV groups. Where I pretty much post the same question I publish on IRV2 forums. The responses are widely varied, and sometimes stray waaaaay waaay off-topic, but always a source of entertainment.  
RV Facebook Groups Are a Great Resource To Find Cheap RV Hookups
Here is my list of 10 RV Facebook groups that I regularly use. Along with a Facebook search results link of other RV Facebook groups to choose from. If you'd like to know more about how I interact with these groups, here's my write up on that. https://aowanders.com/6-amazing-resources-to-find-cheap-rv-hookups/#How_To_Use_Facebook_To_Find_Cheap_RV_Hookups
How I Use HipCamp To Find Longterm RV Parking Spaces to Rent
Another great resource that is quickly becoming my all-time favorite is Hipcamp!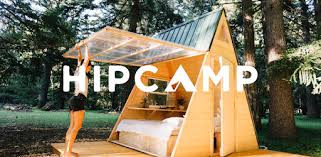 If you're unaware of what Hipcamp it is. It is basically the Airbnb of the camping world. Where landowners allow campers and travelers to stay on their property.  Sometimes with full RV hookups and sometimes not.
Hipcamp is now becoming my traveling bible. Because it's is a gateway to the community and destinations you've been looking for that made you fall in love with RV life in the first place. It's what camping used to be before the corporations sunk their hooks into the industry.
Before finishing that last sentence, I have already found three listings that will allow me to camp for less than $10 a night with full RV hookups! What are you waiting for? Join Hipcamp today. Right now!
Hipcamp is so affordable. There really is no need to look for longterm RV parking spaces for rent because last summer, I spent an entire month on the Eagle River for less than $150. All I did was email the listing owner and ask if he would be interested in allowing me to stay on his property for the rest of the month. 
If there was a double booking date, I offered to leave and come back so he wouldn't lose out on that income. This was the selling point to him because he could double-dip over the two holiday weekends I stayed during that month.
It was a win-win for both of us, and he was an incredible level headed genuine guy with overly generous wife. Who sent me on my way with road trips, treats, and a massive amount of "Thanksgiving" leftovers, and it was July. HAHAHAHA.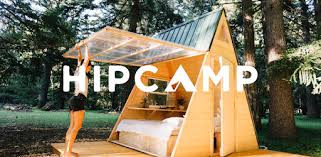 Hipcamp is just like using any other booking platform. 
Log on. Input your destination, and choose a property within your budget. I absolutely love this platform, and you will too!!
How I use Airbnb to Find Monthly Campsites
Hipcamp is rapidly replacing my Airbnb resource. Don't get me wrong Airbnb is terrific for what it is, but it's just not built for RVers and campers. However, if you know what you're doing, you can find some very appealing accommodations for you and your RV. For example, yesterday, I stayed on a property that offered a pool and its own personal 1-mile man-made lazy river here in Utah.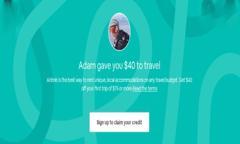 For best results off of Airbnb, you need to look for listings that are unconventional and out of the city. Listings like farms, tee-pee's, treehouses, RVs, off-grid cabins, and things of that nature.
Condos, townhomes, and listings without acreage or open land will only result in a negative response because they just can't accommodate you. After you've find a suitable listing, then you need to email them. 
DON'T just book the property. 
Here is the last email I sent an Airbnb listing that resulted in a $125/month 60 day stay.  
Hi, my name is Adam, and when you review my profile, you see I am a long term traveler who has been using Airbnb for years. I am very respectful of other people's property, boundaries, and possessions. In 12 years of using Airbnb, I have never had a negative experience or bad review.

If you're available, I would like to talk to see if you're interested in renting out your space to property to me longterm. I understand my needs may hinder your ability to continue booking out your property, so I propose you continue to do so. As I don't mind if you double-dip. If needed, I can even leave the property those days to ensure your guest's privacy and enjoyment of your property.  

I'm looking for an RV parking space for 60 days, and your property looks like an excellent fit for me. I just need a place to recharge and punch out some internet work I've been putting off for far too long. I'm a budget traveler just passing through the area.

I would really appreciate it if we could come to an affordable arraignment to stay on your property for a couple of months. Even if that includes me helping out with some daily chores.

If you'd like to further explore this arrangement, please reach out, and we can talk more. I am also in the area if you'd like to meet up to discuss. Thanks again for your time, and I look forward to hearing back from you. Enjoy the rest of your day.  

Warm Regards,

Adam
A couple of days later, I was swinging my feet in the bubbling current of the Missouri River, and Gwen was such a delightful host. She insisted on cooking me 3 meals a day and even researching upcoming blog posts for me.
It was a real treat staying at her riverfront cabin. If you want more information on how I've used Airbnb in the past, check out my other popular cheap RV resources guide. Where I specifically go into detail on how I use Airbnb to locate private RV lots.  
How I use Real Estate Agents to Find Private RV Lots to Enjoy Cheap RV Living
If you're still with me, you're a trooper, but we are getting to the end. Next up, let me show you how to find cheap RV hookups using a real estate agent. Now, this is a bit tricky and requires using some deceptive tactics.
 Never ever tell a real estate agent what you are trying to do. They will instantly shut you down because they don't get a commission from renting out parking spots.

Remember the overall goal here is to get in contact with the landowner. Either by phone or email.

What your looking for is vacant land or out of state homeowners.  
What I do after getting contact information is reach out in a manner that focuses on the owner. By offering to do yard work, minor property repairs,  security and/or all of these. 
I prefer vacant land or out of state homeowners because this has more appeal to me and has resulted in a greater success rate than their counterparts. I've written in great detail how I've used real estate agents to find cheap RV hookups in the past, so if you'd like to check that out, here's the link.  https://aowanders.com/how-to-find-cheap-longterm-rv-lot-for-rent/.
Old School Tricks Still Result in Cheap RV Hookups
My last tried and true trick that still finds me cheap RV hookups anywhere in the country might seem a little dated and laborish, but I wouldn't be telling you about it if it didn't work almost 100% of the time. Like the rest of these resources, it works, and you get out of it what you put into it.  
You don't need anything fancy. In fact, last winter, all I did was use a sharpie and notebook paper to make a dozen flyers. That simply said, "I'm looking for a long term RV parking spot for ski season. I got cash if you've got space."
I hung it up at the laundromat, post office, hardware store, deli, grocery store, ski shop, couple of bars, and a real estate office. A few days later, an elderly gentleman called me, and not only did he have a spot for my RV. 
He had an off-grid cabin; he was willing to rent me for only $125/month. Not everyone knows how to use the internet or wants to use the internet. If I had never put up the flyer, I would have never met Tom and his off-grid cabin with a wood-burning fireplace to snuggle up next to for the entire ski season.  
There isn't really a lot to this trick to finding cheap RV hookups except being proactive and grateful to anything that comes down the pipeline.
Cheap RV Parks
I'm a boondocker because I can't stand paying for an RV parking spot. Still, there are plenty of cheap RV parks, campgrounds, and mobile home parks that offer affordable seasonal and monthly rates.Even the cheapest RV parks are more expensive than boondocking for me.
Still, they also provide several amenities you won't get while dry camping. Amenities like wifi, laundry room, shower rooms, activity nights, and various other necessities that make full-time camping convenient and more comfortable. Cheap RV parks also offer a social atmosphere to meet new RV friends and participate in social activities hosted by campground and RV park owners. 
It's just unfortunate that a lot of campground owners charge such absurd rates for something that has no overhead cost. Especially when I know, there are cheap RV parks in highly desired destinations.
I stayed in the resort town McCall Idaho this last winter for only $200 a month at a campground 3.7 miles away from Brundage ski resort. I've stayed at a cheap RV park in South Lake Tahoe for only $158 a month two summers ago. Three summers ago, I parked my RV in Whitefish Montana for only $175 a month. In 2010 I parked my RV in Steamboat Springs right on the river for only $225 a month that included electricity.  Unfortunatley, now its an expensive KOA that I'll never revisit!
Benefits of RV Parks & Monthly Campground Rates
For the last hour, I've been teaching you how to find private RV lots for rent with cheap RV hookups and affordable RV parking spaces that require a massive amount of effort to find sometimes. So let talk about the easiest route to find affordable RV hookups.
4 Places You Can Park Your RV to Live Out of Full Time or Longterm
RV Park

Campground

Public Land –(National Forest or BLM land, for example)

Private Land
If you don't want to spend a week on the phone or emailing people. Just to haggle out a cheap monthly rental rate, and a much more straightforward approach, I recommend you stick with campgrounds.
They are already set up, licensed, and insured for travelers and campers. Their rates are usually on display at their website or obtained rather quickly through a simple phone call. You get the added benefit of being surrounded by other RVers, and campground amenities like wifi and pools are available at your convenience.
Plus, most campgrounds have laundry facilities and supply C-store readily available to you. Unfortunately, these conveniences come at a cost. Below you will find the average monthly rates for a dispersed campground, developed campground, Mobile Home/Trailer Park, RV Park & RV Resort.
Monthly Campground Rates
| | | | | | |
| --- | --- | --- | --- | --- | --- |
|   | Dispersed Campground Monthly Rates | Developed Campground Monthly Rates |   Mobile Home/Trailer Park Monthly Rates | Rv Park Monthly Rates | RV Resort Monthly Rates |
| Nightly Rate | $10 | $45 | $35 | $55 | $70 |
| Weekly Rate | $75- N/A Usually | $200 | $150 | $300 | $350 |
| Monthly Rate |  $150 -N/A usually | $450 | $450 | $600 | $900 |
As you can see, these rates are pretty manageable. I just find it hard to justify paying for an RV parking space after locating free RV parking spaces for so many years.
I know that's a simplistic way to look at it because campgrounds provide social interaction and offer amenities you normally don't get when renting private RV lots.
Still doesn't change my angst towards the prices campgrounds charge. In my opinion, every campground should be $10 a night. Water, Electric, and sewer an additional fee of $5-15/night. Even if you're running your A/C non-stop, that still covers the cost and provides a profit, but campgrounds are like restaurants.
Every restaurant has a different price for the same hamburger all across the nation.  And somewhere in there sleeping on the ground in a fabric building now costs the same as sleeping on a foam memory mattress inside a brick and mortar building complete with complimentary breakfast, wifi and cable TV!
How to Become a Cheap RV Hookups RVer
You're now equipped with all the tools and tactics I use to find cheap RV hookups and free RV parking anywhere in the country.   
Heck, for that matter, anywhere in the world, and I'm going to put that to the test. Because I just bought a rig, I plan to drive around the world. Its no beauty pageant, but it will get me from point A to point B. Hopefully. 
If you've been tempted to expand your RV lifestyle beyond established RV resorts and campgrounds into the freedom of off-grid boondocking. If that's the case, you now have the skills necessary to do so.
You've learned how I use Airbnb, Hipcamp, Facebook, Real Estate Agents, IRV2, Flyers, Networking, and the most crucial resource of all them, GOOGLE SATELLITE MAP VIEW! You're equipped and ready to put the skills to the test. Now all you need are the essential camper accessories I have listed below to extend your free campsite stays. 
I'm confident you're about to lower your RV travel budget while also discovering another level of freedom. Remember to bookmark this page to make it easier to find later.
Share it on your social media so that others can learn the skills that will help them lower their monthly RV travel budget. I put a lot of time into ensuring I wrote this in the spirit of full transparency and indepth advice so that you can do what I do.
If you feel I left something out or have questions leave them in the comments below. Email me at [email protected]. Let's chat, meetup, or just brag to one another about the private RV lots we've found using these resources. Enjoy your travels everyone, and thank you for visiting my RV travel blog. 
Traveling by RV is one of the most enjoyable, stress-free, and rewarding forms of travel, and my RV travel tips will allow you to travel safer, cheaper, farther, and smarter.
One of RV life's added bonuses is when you're all done, you can sell your motorhome to recoup some of your travel costs. Traveling by RV is a wonderful option for curious souls to explore this planet one destination at a time without sacrificing any of the comforts of home.
You don't have to confine yourself to living out of a backpack or scanning booking sites for the cheapest plane tickets. You can travel with all of your gear, including your pets, to where ever you choose without having to pay pet deposits or compromising which equipment you'd like to travel with.
By traveling by RV, you can visit some of the most expensive cities on a shoestring budget, and the best thing about RV life is all you need is a parking spot to enjoy it. So wish me luck and sign up for my newsletter below so you can follow me as I attempt to drive around the world. 
RECOMMENDED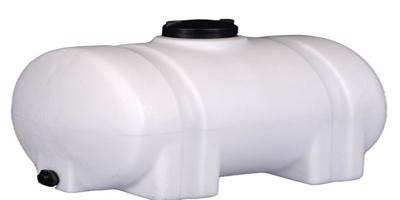 #1 RV Parking Camper Accessory

Heavy Duty Construction
Works With Any Camper
Super Easy To Clean
RECOMMENDED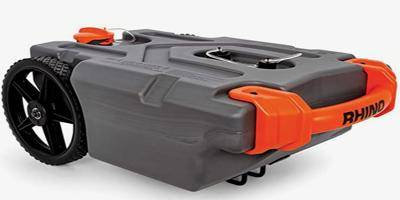 My Other #1 Essential Camper Accesory

Heavy Duty Construction
Towable
Includes Hoses & Accessories
---
Here Are My Favorite Booking Resources:  Affordable & Efficient Travel Booking Tools I Use Everyday Along With My Favorite Gear Resources
Book Your Flight
Find a cheap flight by using Skyscanner or Momondo. These are my two favorite "flight" search engines because they search through websites and airlines around the globe and offer a calendar view to find even cheaper flights for flexible travelers.  Check out these UNIQUE destination deals or my favorite All Inclusive Booking Travel Tool!
Rent An RV
Find cheap RV rentals for your next adventure by using Outdoorsy or RVshare.  These are my two favorite "RV" search engines because they allow you to rent from private RV owners, and offer a wide variety of chooses at affordable rates.  Want to start making money by renting out your RV?  List it with Outdoorsy or RVshare.
Book Your Accommodation
You can book your hostel with Hostelworld. If you want to stay elsewhere, use Booking.com as they consistently return the cheapest rates for guesthouses and cheap hotels.  Get a $40 credit for booking with AirBnb.  Need to book a private campsite use my favorite RV booking site Hipcamp!
Need Gear
I use REI for all my gear needs because if it ever fails or gets damaged they will replace it for free!!! No questions!!! No hassles.
If REI doesn't have the gear I need.  I can always find it on Backcountry.com
Travel Community
Join the Escapees travel club to meet fellow travelers and talk about all things related to RVing and overland travel.
Travel Packages & Tours
Are you looking for worldwide tours and travel packages?  Check out my go-to source — IntrepidTravel!  Looking for more family related travel packages and tours book with GAdventures.
Don't Forget Travel Insurance
Travel insurance will protect you against illness, injury, theft, and cancellations. It's comprehensive protection in case anything goes wrong and will cover things like transport security, crisis response and medical transports such as Life Flight. Why go on any trip without a safety net that costs less than a case of beer? I've been using SafetyWings for years without any issues.
My favorite companies that offer the best service and value are:
Looking for the best companies to save money with?
Check out my resource page for the best companies to use when you travel! I list all the ones I use to save money when I travel – and I think will help you too!
Just Want To Support This Amazingly Resourceful Website
Websites incur constant fees!  From hosting costs to massive amounts of personal time creating beneficial content for readers to consume at their leisure.  To help offset those costs or just to say, Thank You.  You can help support this community by shopping through any of the links found on my resource page.  Shop on Amazon through this link and I'll get a small commission, or you can directly support this site through Paypal donations.  None of this is a requirement its just helpful and creates a better community for all of us.