Cheap RV LIVING
As the world gets smaller & technology improves the appeal of living a "travelers lifestyle" is becoming more & more popular. RV living is one option, and with websites like UpWork or Peopleperhour anyone with a laptop can create a stream of income. When I bought my first RV I was rejuvenated with excitement. I thought I had finally cracked the code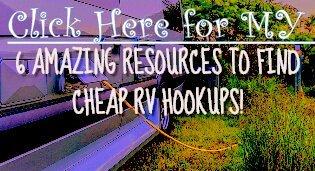 of owning a home and being free to travel where ever I wanted. No more rent, deposits, credit checks, application fees or monthly bills. I was overjoyed & naive. Stepping into a world that requires more than just packing a bag and picking a destination.
Living out of an RV is a job, and takes an excessive amount of energy to sustain. Each RV provides its own benefits & disadvantages, but RV living is not the freedom that most associate it with. In fact there is no universally "best" RV out there, but there is a universal set of obstacles for every RV out there. If all you want to know is how Find full RV hook ups for less then $200 a month anywhere in America Click here to skip down the page. **** BRAND NEW UPDATED ARTICLE ON HOW TO FIND CHEAP RV HOOKUPS**** >>>HOW TO FIND CHEAP LONGTERM PRIVATE RV HOOKUPS ANYWHERE FOR LESS THAN $300 A MONTH**Pro Tip – Be sure to read the comments on both of these blog posts. Tons of beneficial longterm RV rental solutions and information **
If you're new to RV life or thinking about getting into an RV I recommend you read my guide to buying your new RV. Whether you're buying your first RV or upgrading I've got you covered with everything you need to know before buying an RV



Cheap RV LIVING OBSTACLES
Obstacle number one is you need a place to park. Depending on your location this is easier at times than others, and you will definitely want to check out my free camping guide for more boondocking options. Obstacle number two is you need hookups, solar panels or a generator. Two of these come with a monthly bill, and two of these come with limitations. Obstacle number three is a bathroom. Either you pay a monthly fee for full hookups, or you have to travel your rig to a dump station. Obstacle number four compromised comfortability. No RV under 40 feet is going to have storage space, counter space & comfortable living space. It may have one or two variables, but the only way to get all three is with a massive & expensive rig. So compromise is a fundamental characteristic for anyone looking to explore RV living.
Having owned 5 out of the 6 available RV styles (Class A, Class B, Class C RV, travel trailer & Tacoma Truck Camper), as well as living full time in my RVs for over a decade I have learned one undeniable lesson: The more comfortable they are the less convenient they are. I am currently living out of a 28-foot travel trailer with one slide out and towing it with a Toyota Tacoma. The storage is acceptable, counter space is good enough and the living space is slightly less than perfect. RVs are still being designed for weekend getaways or temporary vacation options. Nobody in the industry is focused on full-time RVers, or if they have are completely detached from that community. Designs are unfocused, price tags are inflated & convenience is irrelevant. Living in an RV has its limitations, but also delivers a lot of freedom. Its all about what you want out of life.
CHEAP RV LIVING CONVENIENCE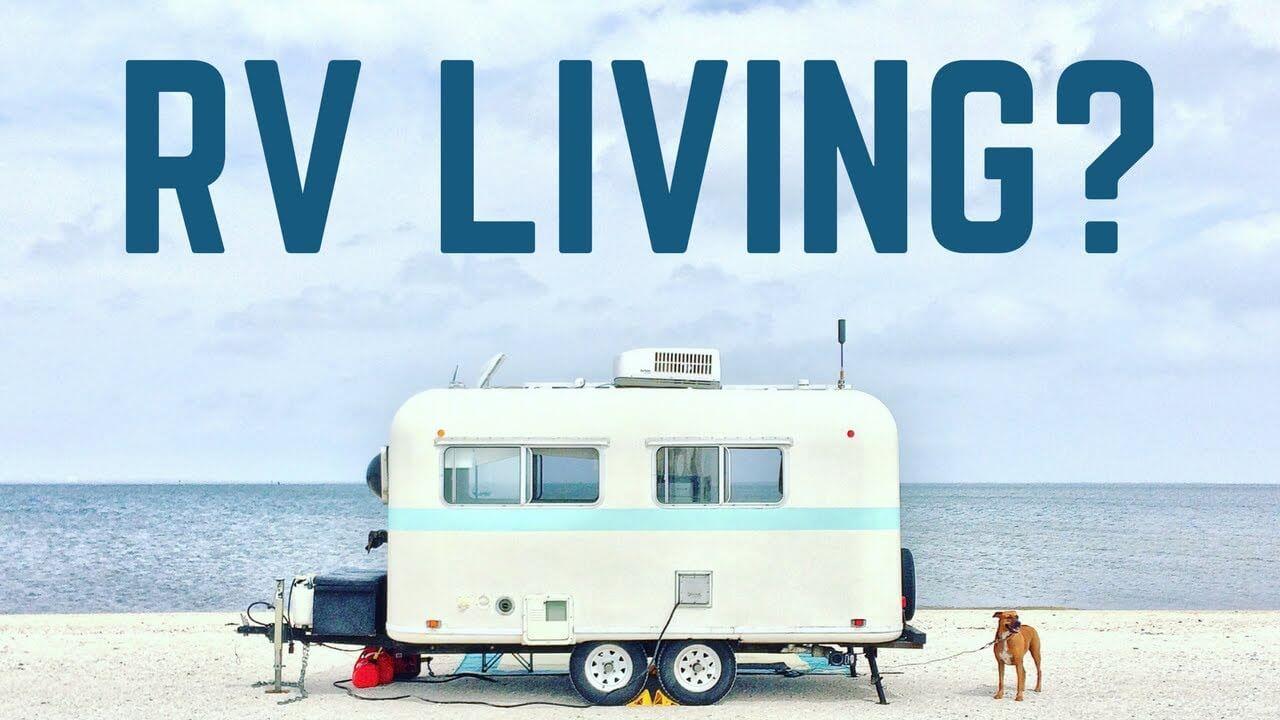 Being able to relocate anywhere at any time has a lot of appeal. Having all my worldly possessions including Kota has even more appeal. Living on the banks of a meandering river at the bottom of a mountain for free is more than rewarding. These are the selling points an RV salesman will hammer home to you, but conveniently forget to mention that your rig will only get 6-8 mpg. For every reason cheap RV living is characterized as carefree freedom there are just as many if not more reasons to reconsider cheap RV living.




Sure I love pulling up to a ski resort in September and spending a month hiking to secret waterfalls under the fall foliage for free. As well as camping in a casino parking lot while I play poker for a month to fund my next adventure, but living out of an RV if not careful can be more inconvenient & expensive than any other type of travel.
Living out of your RV can be described best as annoying freedom. Either your living space is too cramped. Storage space is inadequate. Fees for convenience are expensive or time-consuming. Everything becomes a chore, and every chore you delete adds a fee. Every destination becomes a gas mileage calculation, and with fuel on the rise, this is an expense that is never going to get cheaper.
To move my current RV takes at least 30 minutes of prep time, and another hour of prep time to drop it. Not to mention driving in traffic is nowhere near desirable. So depending on the location who wants to spend 2-3 hours packing/unpacking just to drain their toilet every couple of weeks. Don't get me wrong cheap RV living has its perks, but how convenient can a 15-foot truck and a 30 foot RV that costs $45 for every 150 miles really be? To get the most out of RV living you need to be very resourceful. Check out my Free Camping Guide to get an idea of how resourceful, creative or adaptive you have to be at times to sustain cheap RV living without breaking the bank.

CHEAP RV LIVING CHOICES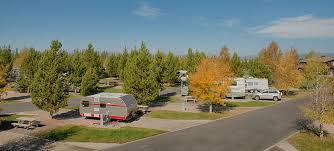 To keep it simple choose an RV park. You'll have access to water, sewer, electricity, people and even local utility companies for internet and TV. Where I am currently living there are 108 RV Parks within a 30-minute drive, and that doesn't count any of the National Forests, mobile home parks, campgrounds, farms, ranches, craigslist postings, private Facebook groups or anything from my Free Camping Guide.
Living in an RV Park is convenient, but obnoxiously expensive and restrictive. I sometimes break down and submit, but it's not very often. Your average RV Park with pathetic Wifi, shower house, and laundry facilities will run you around: $50/night; $250/week; $450/month. As well as provide a list of rules at check-in time. Depending on the park these rules are either strictly enforced like a maximum security prison, or at others, the only effort to enforce them was the time it took to write them.




RV LIVING PARK FEES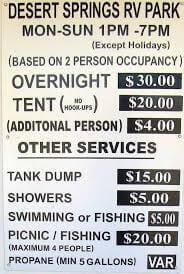 According to Wikipedia, there are less than 15,000 RV parks in America. For a way of a life that is assumed by a large number of participants who are retired or on a fixed income its baffling how expensive RV parks are, or that there isn't enough backlash from the RV world to force lower park prices. Some might argue that at $450 a month thats only $15/day. What's the problem?
My problem is everything is ala carte, and its classic shady salesman bait & switch tactics. On top of it the display price is only for a parking space, and most will now try to charge me for useless non-working internet, laundry, and electricity. Some even try to tack on extra daily fees for pets, cars, bikes, visitors I'm sure there's a park out there that has a fee for too many books. Everything is ala carte.
Unless you plan on staying at one of the more high-end RV parks then everything is ala carte. As long as you don't mind a $700-$1200 a month rent bill, but these parks have activity directors, bingo, theaters, pools, hot tubs, golf courses, casinos, hot air balloons, and dancing clowns. There are also RV parks that are less than $300/month, but they are usually in a mobile home park and your neighbor may nor may not be a meth head.
To get the most out of your money by living in an RV Park I would recommend to shop around and be selective. Also if its the offseason ask for discounts, or negotiate a discount based on little occupancy. There are also multiple membership clubs you can be apart of to get discounts. The biggest one is probably Good Sam. I don't pay for camping enough to know anything about it. What I do know is their referral program is a bit one-sided. You refer someone to buy an RV from them, and they'll give you a $100 gift certificate to their store. Thanks for the incentive, but the bar down the street is offering 2 for 1's & I think it will be easier to talk my buddy into buying a $3 pint then a $30,000 fancy van.


CHEAP RV LIVING PARK AMENITIES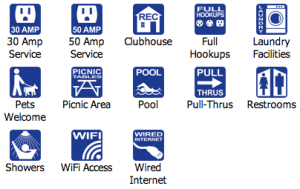 RV parks drastically vary across America. Ranging from concrete parking lots to secluded wilderness camps. Each has its own advantages & disadvantages. I would prefer to be in the mountains next to rivers and surrounded by trees but to each their own. Amenities can range from free bike rentals to off-leash dog park. I've stayed at places that offer free movies, and other places that require me to mow the lawn. I've also found places that offer childcare, dog sitting, game room, hot tubs, pools, mini golf & vouchers to nearby restaurants & shops. These places are more appealing, but every RV park is going to have its own unique features and options. The ones that are well kept, proactive and offer more for less are on everyone's radar. I like to travel so I would rather spend my money on adventures versus housing. For the most part, all RV parks have a universal list of amenities:
Basic RV Park ~ $450/month
Average RV Park ~$5-700/month
High End RV Park ~ $750 and Up

Water

Sewer

Electric

Can be spacious

Water

Sewer

Electric

Wifi

Picnic Table

FirePit

Laundry

Fairly Cramped

Water

Sewer

Electric

Wifi

Cable

Laundry

Pool

Hot Tob

Game Room

Activity Room

Activity Director

Family Meals

Bingo or other community events

Golf Carts

VERY VERY CRAMPED
RV LIVING CRAIGSLIST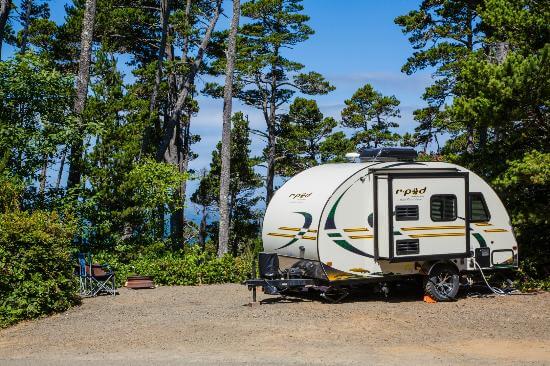 RV Parks aren't the only choice when looking for a new home. Mobile home parks generally are hundreds of dollars cheaper a month and aren't always that organized. I stayed for 6 months in Ogden, Utah with full hookups for free because they forgot about me. Ranchers & farmers live an alternative lifestyle that for whatever reason seem to always have full RV hookups on their property, and they are the most genuine folk on this planet. On a ranch in Montana, a couple let me stay on the NW corner of their property next to the river overlooking Glacier National Park for free one summer. With 4G unlimited internet from Verizon & the nearest road or neighbor 5 miles away, I was very tempted to stay forever.
Craigslist is a wonderful option to find cheap options for your RV, especially in small towns. Just go to the housing option and type in RV. Set the price range max at $500, and see what pops up. Between Craigslist & AIRBNB I have found countless monthly rentals for less than $200 with full hookups. Another way to use Craigslist is the "roommate wanted" section. Avoid all listings in apartment complexes, but anything with a yard is fair game. Hundreds of people a year have accommodated myself through the "roommate wanted" section of Craigslist. This comes with free showers, laundry and you get to meet a local while helping them out. I use this all the time and can't recommend it enough.
Airbnb is a community of people thinking outside the box creating streams of revenue from property they are not using or willing to temporarily rent out. These people are like the hybrid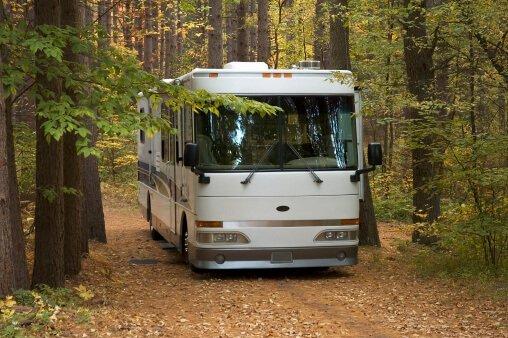 of
craigslist "roommate wanted" section. As long you have the money, and they have the space its a win a win. A lady in Sandpoint Idaho couldn't let me stay on her property she had on Airbnb, but she let me stay on her shop property for $5/day. In Jackson Hole, Wyoming I found a lady renting out her RV on AirBnB. She let me park my RV next to it for over 2 months, and whenever she had reservations staying we just swapped the hookups temporarily so she could double dip on the same listing. AirBnB & Craigslist are wonderful resources for the full-time RVers, but Facebook is my number one resource.
RV LIVING FACEBOOK
Facebook is a goldmine of options, and I'm not talking about the friends and family your already connected with. Sweeping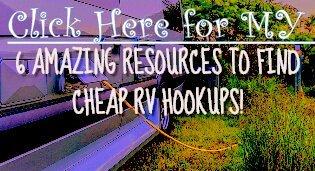 across America is towns creating "facebook local groups" for their area. This is especially popular in towns that don't have a craigslist specific listing. Small towns with a big tourist population usually have 4 private facebook group pages: Housing, Jobs, Rant & Rave and Garage Sale pages. Sometimes they are hard to find. They are either listed by the town name, county name or local area nickname. You would think the easiest way to find them is ask a local, but if your not in the area thats not always an option. And believe it or not some locals in these areas like to keep secrets or don't use the computer.
Best way to find these groups from afar is google or facebook. Once you find them now you have to ask permission to be apart of the group. This isn't always granted, but be persistent & creative.
I sometimes change my facebook address, profile & anything else just to appear from the area. After being accepted make one appropriate post depending on the group. Make it something positive, and requires no engagement from you. If you do have to engage make sure its simple like Item sold.
Be careful these groups are finicky & temperamental. If you annoy the wrong person no matter how trivial it is you will be booted & blocked. After you have made a post and everyone sees your not a spammer I usually make a post saying something like there has to be someone on here that could use another $150 a month. I just gave you the secret on how to find $150 month full hook-up RV spots anywhere in America.
I usually post on the garage sales & jobs page because it reaches the most people, and they are in the mind frame of making money. Gotta a better way? I would love to hear about it in the comments below. Have questions on how this works leave it in the comments below?
Facebook has been providing me full hook up sites for less than $200 a month since 2010, and I could not be more grateful. I have met some of the most magnificent people that have opened their doors to me whenever I am in the area and have stayed in some of the most amazing RV spots with full hookups.
Spots you can't find in any guidebook. Google doesn't know they exist, and no RV forum can help you locate. Facebook groups are created by the locals for the locals, and when they invite you in its a genuine invitation paved with good intentions. I call them travel angels, and I would not have been able to travel since 1998 without all them.
RV LIVING PARK REVIEWS
Anyone can write a review of an RV Park. I think first-hand knowledge and experience is the only way to provide value to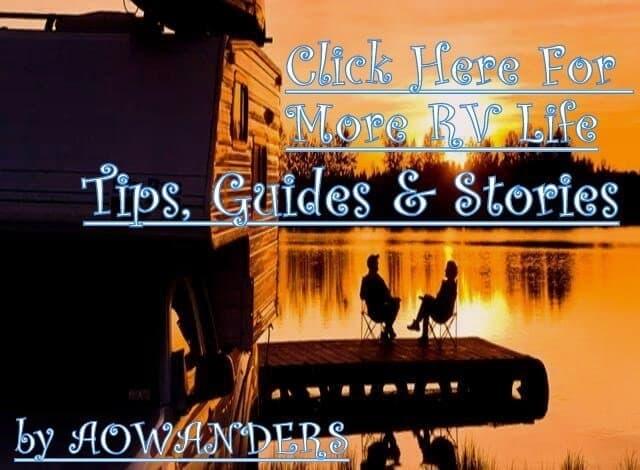 my community. Below you can find a list of or links to RV parks I have stayed at during my travels. This list will continue to grow over time so check back often, or leave your review in the comments below.
Travel America RV Sandpoint, Idaho
Murray Ridge Road Whitefish Montana