CHEAP RV PARKS IN WHITEFISH MONTANA
Quick Reference Table of Contents
Free RV camping in Whitefish Montana is a secret I uncovered on my last visit to this charming little mountain town.  Which I am sure your dying to know more about since most RV parks near Whitefish MT range between $500-$900 a month, and can charge as much as $115 a night for even a small RV camper.  But lets talk briefly why RV Parks in Whitefish MT are so expensive. When visiting any tourist town like Whitefish during peak season things become more challenging.  Lodging becomes more expensive, and harder to find.  Restaurants become busier during peak dining times, and tour operators get more business then they can handle.  Traffic becomes congested, and parking turns into a nightmare.  Locals drown their frustrations in one too many pints of their favorite local brew while counting down the days until they get their town back. Click here to skip down the page to see where FREE RV Camping is in Whitefish Montana.
WHERE TO FIND FREE RV CAMPING IN WHITEFISH MT
There is a unfinished development on the south end of town behind the orient express that has an overdeveloped parking lot.  Where you can park your RV for a couple of nights at no charge.  You can view this FREE RV CAMPING location using google maps by following this link, and if you zoom in you can see 3 campers parked at the south end from this aerial view on google maps.  Enjoy this secret FREE RV CAMPING option in Whitefish MT on me. There is also another free RV camping option south of here at the Whitefish Church of God. 
HOW TO FIND A PRIVATE RV LOT TO RENT IN WHITEFISH MONTANA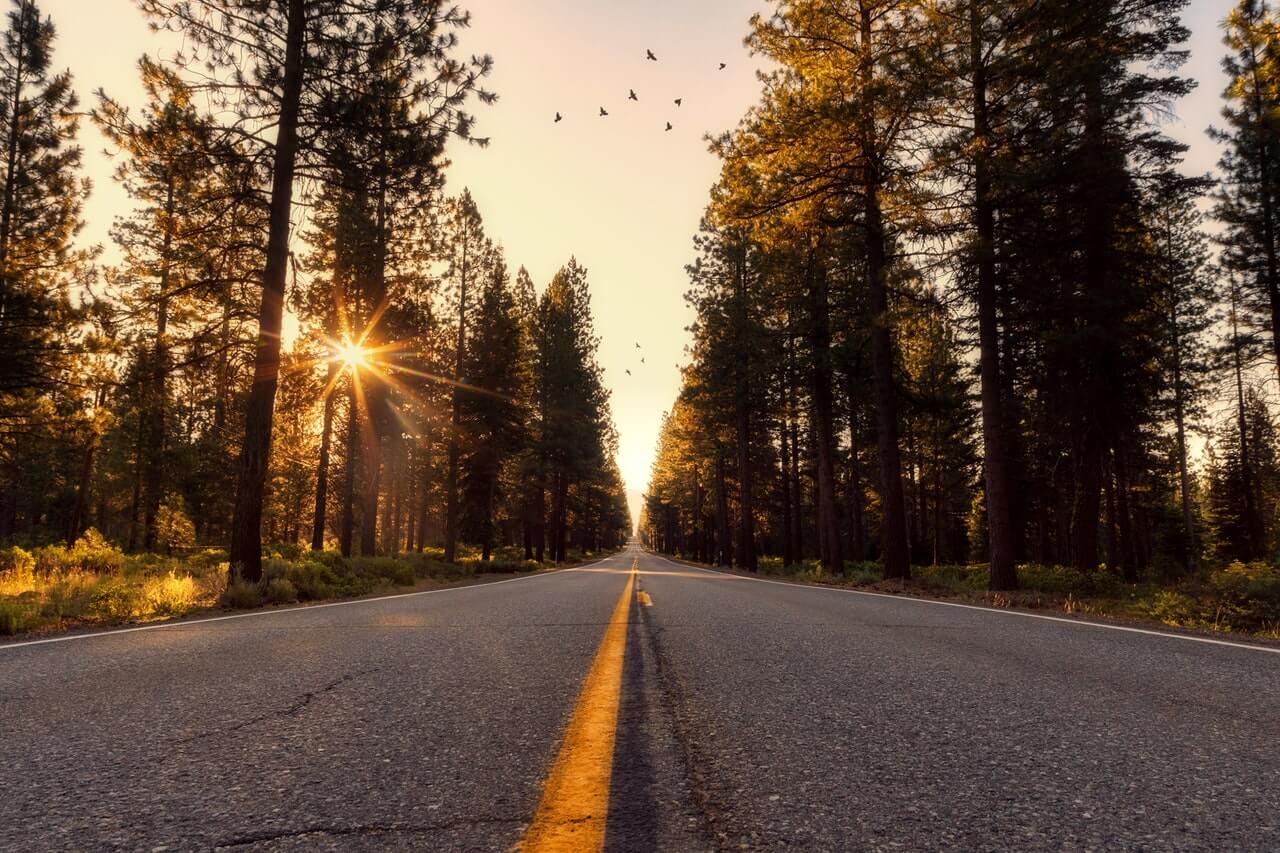 With Whitefish being so close to five National Parks & The International Selkirk Loop. travelers from all over the world flock to this iconic destination mainly by RV.  So when I moved to Whitefish late in the summer of 2017 I knew I was going to have to overcome some challenges.  From working and living in high volume tourist towns like Whitefish for over 20 years I knew what & where to look for what I needed.
The first couple of days I utilized a free rv camping option by parking my travel trailer in a church parking lot.  Here is a list of 27 other Free RV camping options that can be found anywhere in America.  Generally church parking lots are vacant except on Sundays or church holidays, and usually not all that mindful of who's in their parking lot.  Knowing I needed a few days to play detective I chose the Church parking lot furthest out of town hoping no one would ask me to leave.
CHEAP RV HOOKUPS NEAR ME
My process to finding cheap RV hookups in a new area is pretty simple.  In this case I open up craigslist Kalispell RVs and do a search for: RV space, RV lot & RV Hookups.  There are always about a half dozen listings, and then a number of RV storage listings.  As well as out of state listings looking for someone to take over their run down property.
Before calling any of the Kalispell cragislist RV listings I open up google maps Whitefish,Montana and search for every variation of the words camping, RV and the city I am in.
Google Maps Whitefish
My google maps search history looks something like this: Whitefish RV park, Camping near Whitefish MT, Campgrounds Whitefish, MT, RV parks near Kalispell MT, Kalispell Camping, Whitefish camping, RV parks near whitefish MT, campgrounds near whitefish mt, RV parks near Glacier National Park, Whitefish Montana Camping Sites, Free camping near Whitefish Montan, RV campgrounds open for the season, Cheap RV parks near me.
Unfortunately you have to type all these different variations because campground owners are not internet guru's.  They don't know what SEO or keyword targeting is.  They run a campground not an internet marketing business.  You also have to repeat searching for all these campground and RV park variations with the name of the surrounding cities.  For example, RV parks Columbia Falls, Campgrounds in Columbia Falls, Free camping in Columbia Falls, Best RV campground Columbia Falls.
RV Resorts & Campgrounds Columbia Falls & Hungry Horse
After searching for all the different RV resorts and campgrounds in Columbia Falls you have to repeat the entire process for Hungry Horse.  RV campgrounds near Hungry Horse MT, Free Camping sites Hungry Horse, Longterm RV park Hungry Horse Montana.  RV Camping Hungry Horse Reservoir.  You get the idea.
Whitefish, Columbia Falls & Kicking Horse Montana are seperated by 16 miles.  Glacier National Park on one side  and the Kootenai National Forest on the other side.  Between Flathead National Forest and Kootenai National Forest there are literally thousands of free RV boondocking/camping sites to choose from.  As long you don't rely heavily on cell phone coverage.  Verizon has the best coverage in Whitefish Montana, but nobody has coverage in the backcountry.
FIND RV CAMPING WHITEFISH MONTANA
After getting my list of all the RV parks, Campgrounds, Campsites and private RV lots for rent from Kalispell craigslist and google maps Whitefish.  I start dialing the phone.
You need to call RV park & campground in the Whitefish area from Kalispell to Glacier National Park.  To get an idea of price & availability of the area.  Plus in the worst case scenario if you can't find anything off of my Cheap RV Hook Ups Guide or Free Camping Guide its nice to know what the last resort option is.
After running down every RV park I could find I wasn't too surprised.  There were no vacancies for any long term tenants, but some places had vacancy for a few weeks at a time.
RV Park Rates in Whitefish Montana
Average RV park charges around $65 a night for RV hookups. 
The average montly rate for RV parks in the Whitefish area were around $500-$600 a month.  A few places were between $700-$900 a month. 
Almost every park offered a dump & water station for a fee ranging between $5-$15, but the RV park near the Blue Moon Nite Club was free.
LIST OF CHEAP RV PARKS IN WHITEFISH MONTANA
Pine Cone Hill Trading Company -Cheapest by a long shot at only $180/month.  Rarely have any vacancies
Glacier BaseCamp Lodge – $30 a night until June 28th than it goes up to $50/night.  Weekly rate $100+tax prepaid.  Monthly Rate $400/month.  ***All Utilities INCLUDED****
Murray Ridge RV Park -$400/month.  Only 4 spaces very private.  Only Verizon cell service works
Whitefish RV park–Very cramped and monthly rates start at $500/month
Unnamed RV Resort in downtown Whitefish MT –Full RV hookups only $300 month, but the only way to get ahold of them is to call the number spray painted on a piece of plywood at the entrance as you can see in the photo to the right.
FREE RV CAMPING IN WHITEFISH MONTANA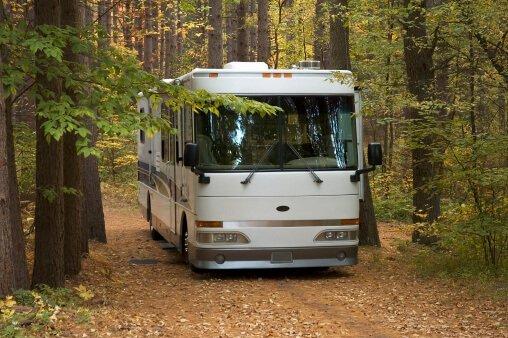 I'm not sure who would pay $900 for a parking spot? Nowadays if this is all that is on the table I just find a place out of town, and use the dump stations.  Its not the most convenient, but $15 a week is way cheaper then a $900 a month parking spot.  After running down the conventional RV options I explore the town looking for free camping options.  Surprisingly there are a number of free RV camping options in Whitefish, and one in particular that caught my eye.
Right behind the Orient Express there's an apartment complex with a curious set of roads that lead no where.  Either they lost funding to build what they wanted, or they're planning on expanding at some point.  Either way at the time of this writing there is a number of free RV parking spots to choose from.  You can even see three RV campers that were captured in googles photo parked on the south end of this FREE RV CAMPING option in Whitefish MT. Follow this link and switch to google satellite view to see what I am talking about. When trying to find FREE RV CAMPING in a new town google maps on satellite view makes things super easy.  Kind of takes the challenge out of finding suitable RV camping spots, but if you like the RV camping treasure hunts.  You can always stick to driving your gas guzzling RV around hoping to find an RV parking spot by accident.
MURRAY RIDGE RV PARK IN WHITEFISH MONTANA
Not wanting to commute to dump stations once every two weeks I set my sites on facebook and craigslist to find full RV hook ups.  In tourist towns & farm countries its pretty common for private home owners to have RV hook ups on their property.  It only took me about an hour to find a private RV park just outside of town.  Down a country dirt road nestled in the trees at the base of a small hill was my new home for $325/month with full hook ups, cell service & free electricity.  Or so I was told.
About a week after I had settled in the private RV park owner changed the terms on me.  The monthly rate went up by $150.  Electricity became extra, and she wanted a  deposit.  As well as an application with my driver's license, social security number, last three known addresses & next of kin.  It was nice to have private RV hookups in the middle of the woods, but there is no way I would ever give an RV park owner social security number, drivers license or any other personal information in todays billion dollar identity theft era.
RV LIFE IN WHITEFISH MONTANA
RV life can be a wonderful experience in Whitefish MT.  With all the free camping options available between Kootenai & Flathead National Forest the only reason you should pay for camping is because you just can't live without RV hookups.  Take the North Branch road out of Columbia Falls and find the perfect riverside camping that your whole family will enjoy for FREE.   When you come back into town stop at any one of the campground along the road and pay only $5 to dump your tanks.  All you need is generator to enjoy your own little paradise just outside of Whitefish MT.
Heres the Generator I just bought and absolutely LOVE IT!!!  Its a powerful, portable, ultra quiet generator that can run off propane or gasoline. Traveling to Whitiefish will be a memorable experience whether you stay for a couple of days or the entire summer it will be an unforgettable time.  From hiking and climbing to playing poker with celebrities or getting your groove on at Casey's (Whitefish's only Nightclub).  There are plenty of things to do in Whitefish MT, and if you need any ideas check out my suggestions by clicking here.  And of course you have to visit Glacier National Park.  Check out this article on admissions, trails, best time to visit and host of other things you didn't know about Glacier National Park.
RV CAMPING IN MONTANA
When RV camping Montana be respectful.  There are so many jacked up dirt roads you can explore and backcountry campsites you can post up at. But remember no one is going to clean up after you,and the next people will probably think disgusting thoughts of you if you leave a mess.  Unfortunately past tourists have destroyed & damaged properties out of selfishness and ignorance.  These actions have created  intrusive, excessive & unnecessary RV park protocols.   A few bad apples could hinder future experiences for others.  So please use good judgement and be respectful.  Especially for such a wonderful place like Whitefish.  With all the charm, activities and personalities its America's perfect "RV Town."
Murray Ridge RV Park
I shouldn't be writing this, but it was my experience so I'm going to write it.   The private RV park off of Murray Ridge Road just outside of Whitefish MT is actually pretty decent if you can avoid the application, and deposit.  Plus, the whole bait and switch thing doesn't sit well with me either. Unfortunately they want to charge the same price as the RV park that has free wifi, laundry, showers, garbage, pools & various other amenities.  Its private & secluded for cheaper then an apartment, and 10 minutes away from downtown Whitefish MT.  You can get TV & Internet through century link. Verizon has 3 bars of 3G, and there are only 4 total spots.
RV Life is full of Surprises
For what it is its not that bad, but because of the bait and switch tactics I left.  When you tell me one price and then 2 weeks later tell me another price thats more expensive I've only got one reaction.  Add that to the fact you want an application that includes my social security number, drivers license, next of kin, home address, license plates, references and phone number to my employer.  I'm outta here.   I was fortunate enough to find another place off of kalispell craigslist for only $135 a month.  With its own private beach on Whitefish Lake.  The joys of RV life.  Your next adventure is just down the road. Thinking about getting into RV life?  Check out my guide to buying an RV.