GLACIER NATIONAL PARK
Quick Reference Table of Contents
Glacier National Park is a phenomenal display of magnificent landscape, and a true bucket list vacation. Here you will find everything you need to know about Glacier National Park. From admissions to popular hikes. To the dangers of the back country, and of course lodging options surrounding Glacier. As well as best times to plan your vacation, and what to pack. So grab a cup of coffee & get comfortable because this is going to be a long informative read.
TRAVELING TO GLACIER NATIONAL PARK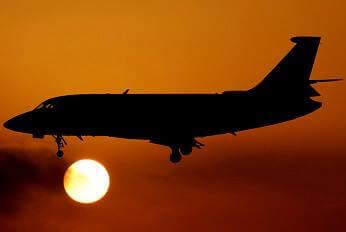 Besides enduring a memorable road trip across the country to Glacier there are a few other ways to get here. Obviously you can fly into Glacier International by booking with Delta, United or Horizon airlines. United being the cheapest, but expect to pay around $400 during the off season (winter months) & around $550 during peak season (summer months) for a round trip flight. This doesn't include rental car or lodging fees, but if you book through me I have a few partners that will save you on bundle bookings.
You can check out those travel discounts here.
TRAVELING TO GLACIER NATIONAL PARK BY AMTRAK
Another way to get here, and one of my favorites is Amtrak. All the benefits of road tripping, but none of the draw back. Unfortunately Amtrak isn't always the cheapest, or the easiest to book. You will have to do your own research to find connecting train depots to get you to Whitefish or Glacier National Park.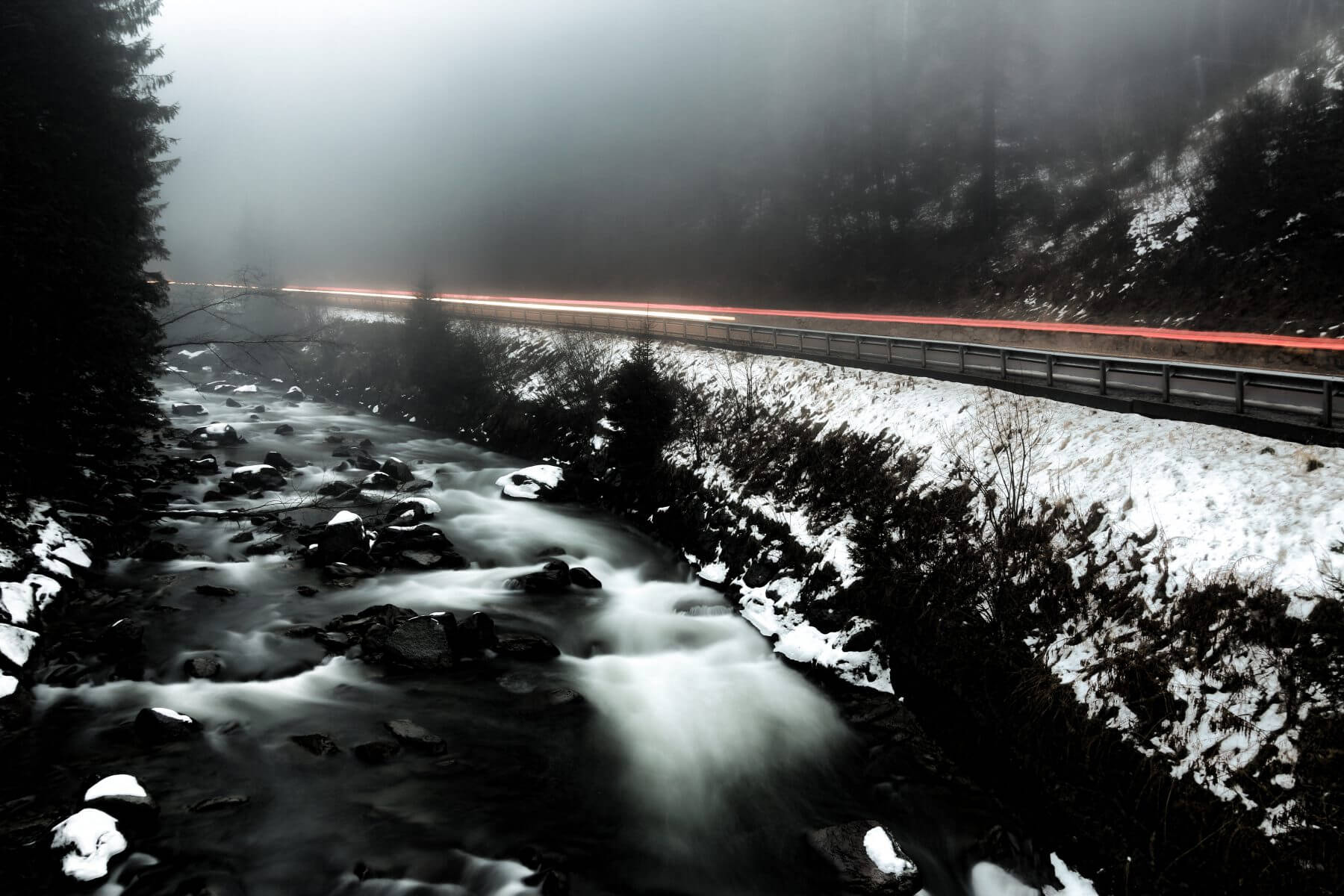 Also unless you are booking from Washington, Montana, Dakota's, Minnesota or Chicago its generally not cheaper then flying. An off season, winter months, ticket will run you around $600, and a peak season (summer months) will run you around $500 for a round trip ticket. However, if you are booking from the Midwest to Washington these tickets are dirt cheap especially in off season. A round trip ticket from Glacier to Seattle is less then $80 making it a great day trip option. Its an even better stocking stuffer for that hard to shop for individual.
Who wouldn't like to spend a free day on the train riding through the mountains covered in snow. All from the comfort of the heated bar car!!
If I am not in a time crunch I will always choose Amtrak because of the extra value you get when traveling by train. Amtrak allows you to meet an array of other travelers, and see the country at a leisurely pace. You can take pictures from the club car, order drinks from the bar car or type a blog post using their wifi. DUH!
AMTRAK DINING
My favorite reason for traveling by Amtrak is social dining roulette. Amtrak serves breakfast, lunch & dinner, but when dining on a train you are often seated with other passengers. This is a great opportunity to meet your fellow travelers, hear their stories and maybe even make a life-long friend. Once upon a time a lovely couple from the south couldn't bare to see me spend Christmas alone so they bought me a plane ticket home after we spent hours telling stories over dinner.



TRAVELING TO GLACIER NATIONAL PARK BY GREYHOUND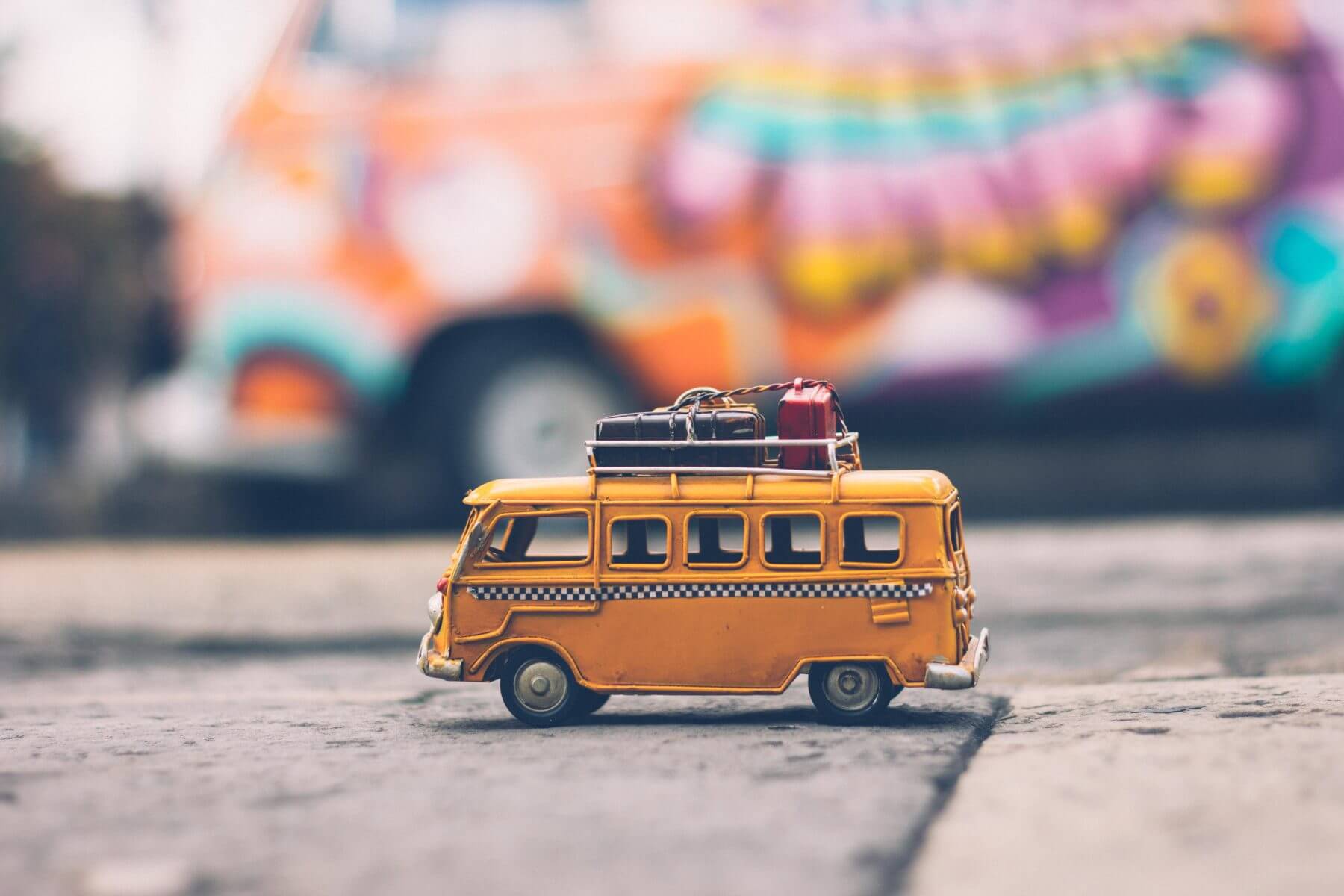 The next most popular option to traveling to Glacier is Greyhound. Don't roll your eyes. Its not glamorous, but it is cheap. For around $265 you can get a round trip ticket from anywhere in the country to Whitefish, Montana. Plus all buses are equipped with FREE WIFI. Now thats a bonus!
Americans sigh when you tell them this option, but for any backpacker that has spent any time traveling the world they know the #1 budget killer is travel costs. If its not free its not for me is the backpacker motto, and if I do have to pay for it I don't want to pay much. So if you have a flexible schedule, and a dwindling account check out Greyhound to get you to one of the most beautiful places on the planet. You can always hitch hike, but thats not option "A" for me.
GLACIER NATIONAL PARK LODGING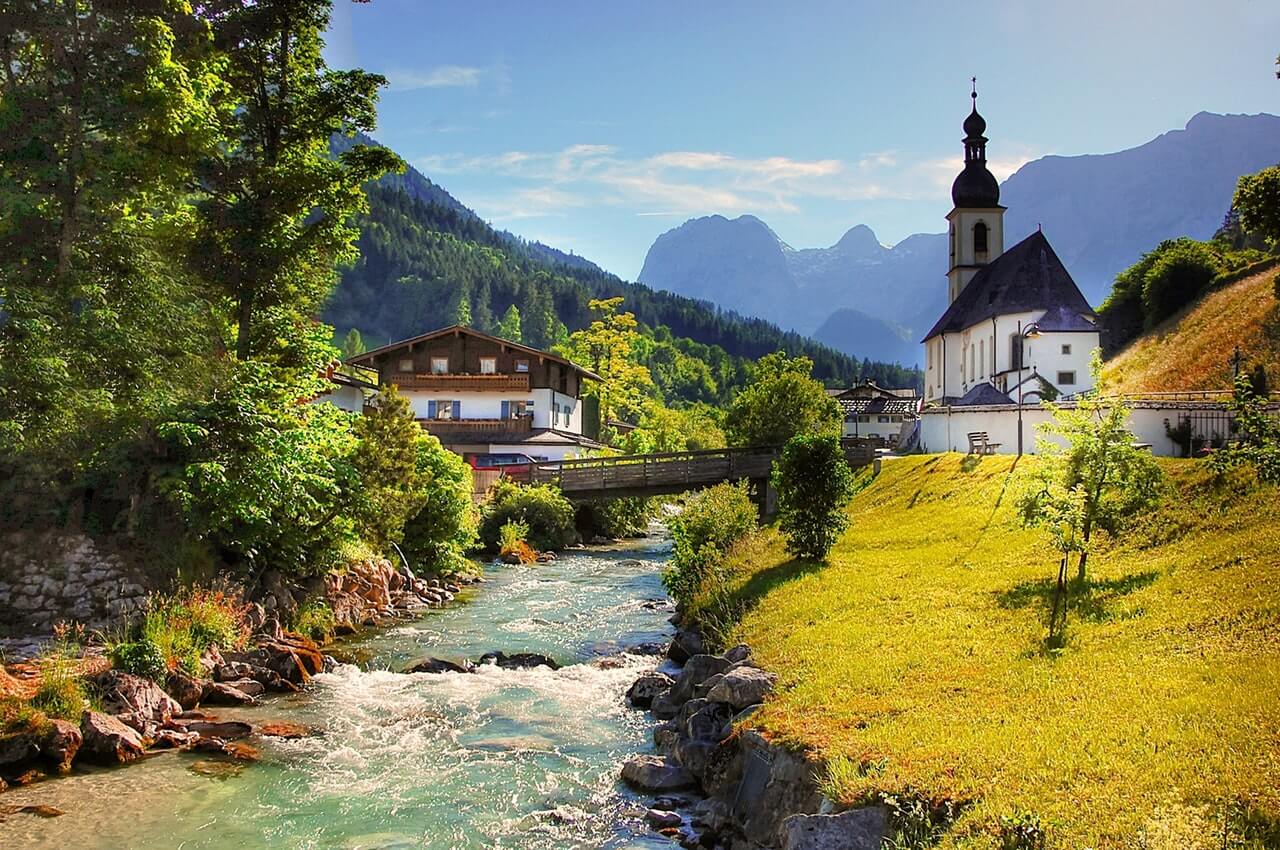 The next most popular question I get about traveling to Glacier is where to stay. This question isn't popular because there are lack of choices its because there are so many choices. From Glacier to Whitefish out to Kalispell there are over 750 lodging options to choose from, and those are just the advertised listings. There are plenty of private listings you can find on craigslist or your local facebook group pages. I found a full RV hook up site for $135/month with my own private beach on Whitefish Lake just 3 miles outside of town from a tactic in my Cheap RV Hook Up Guide.
Depending on how you got there some of these options aren't even practical. I mean if you flew in your not going to be looking at RV park options, and if you drove your RV your probably not going to be looking for Airbnb listings unless your using a tip off of my Cheap RV Hook Up Guide or Free Camping Guide.
With over a 100 hotels, 20 official campgrounds, 35 official RV parks & 600+ Airbnb or vrbo listings to choose from finding lodging in the Whitefish area may seem a bit overwhelming. Don't worry I got you covered. The first thing you need to know is Columbia Falls & Hungry Horse are going to be the most expensive. Only because they are the closest in proximity to Glacier National Park. Whitefish is going to be fairly expensive as well because of all the amenities & surrounding options available to a traveler. The most budget friendly option is going to be Kalispell. Its 17 miles away from Whitefish, and 45 minutes on a good traffic day to Glacier. I saved a friend over $2,000 booking a hotel room in Kalispell over Christmas break so if you have transportation set your sites on Kalispell.
Click here for booking, rates & availability
GLACIER NATIONAL PARK AIRBNB LODGING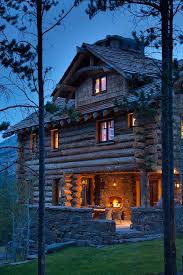 If your traveling with two young kids & grandma roughing it to save a few pennies is going to be more trouble then its worth. On the other hand if your traveling with your husband and two teenagers every penny counts so lets find you lodging.
Personally when I'm looking for lodging AirBnB is my go to. If I have to choose between a $50 hotel room with no kitchen or a $50 house with laundry, wifi, hot tub & full kitchen. I'm going to choose the house. Plus it supports the locals, and gives me a chance to meet someone from the area. So I always choose AirBnB over hotels, and if you book through this site I'll give you $40 in travel credits.
GLACIER NATIONAL PARK AREA SHUTTLE
I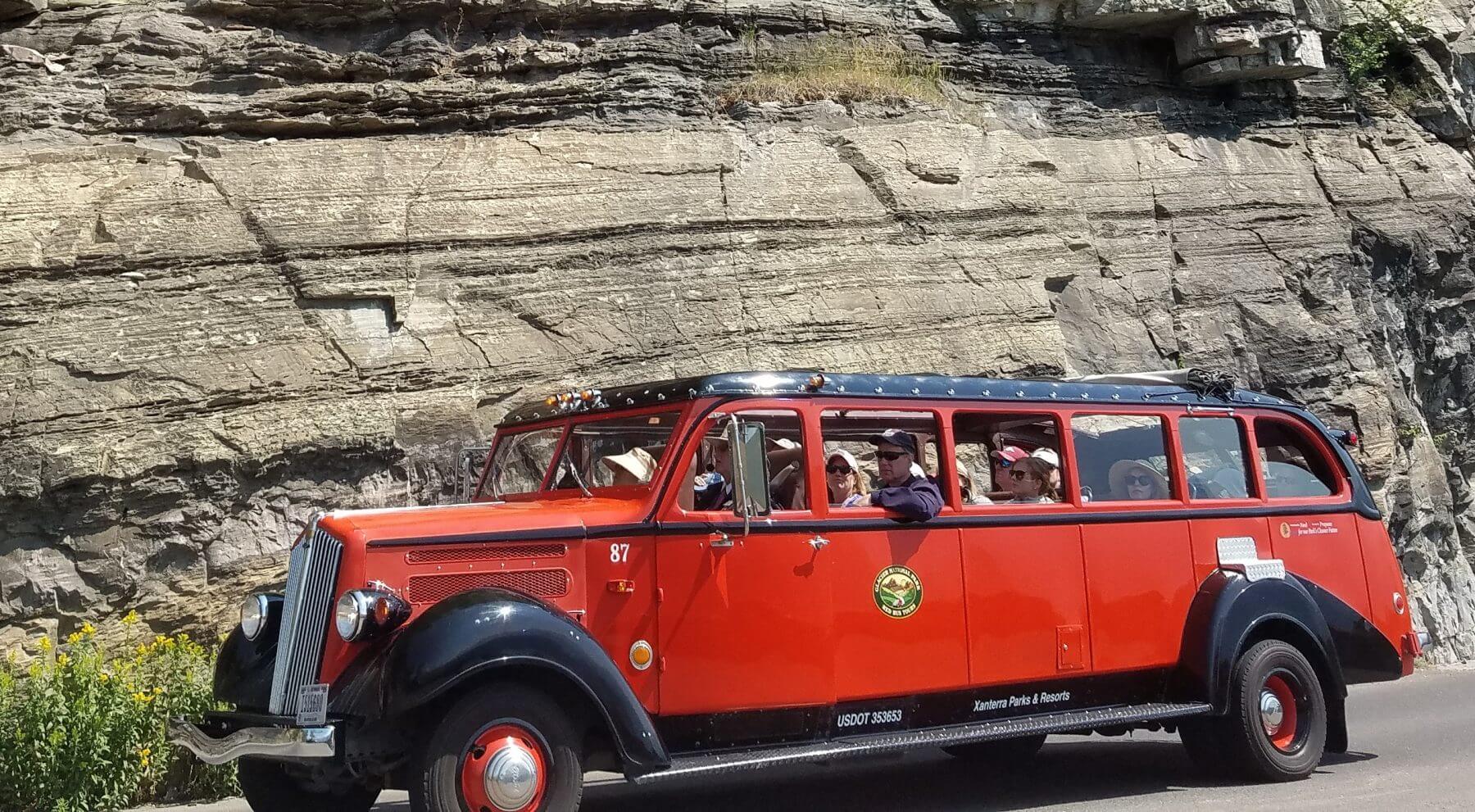 f you don't have transportation unfortunately your options are a bit more restrictive, but still do able depending on the season. From July 1st to September 4th there is a shuttle bus from the town of Whitefish to Glacier National Park. Also called S.N.O.W., known as the shuttle network of Whitefish, runs out to the park 4 times daily. Each bus is equipped with a bike rack to hold up to 3 bikes, and drops riders off at the Apgar Transit Center. Where you can jump on a free park shuttle bus.
More about S.N.O.W. ~ you must pre-purchase your tickets. You can do this online by going to the Shuttle Network of Whitefish's website, or visit one of these ticket outlets:
Montana Coffee Traders Whitefish Downtown
Whitefish Chamber of Commerce
Sportsman Ski Haus Whitefish
Whitefish Mountain Resort Base Lodge
Glacier Conservancy Bookstore in Apgar Transit Center
SHUTTLE NETWORK OF WHITEFISH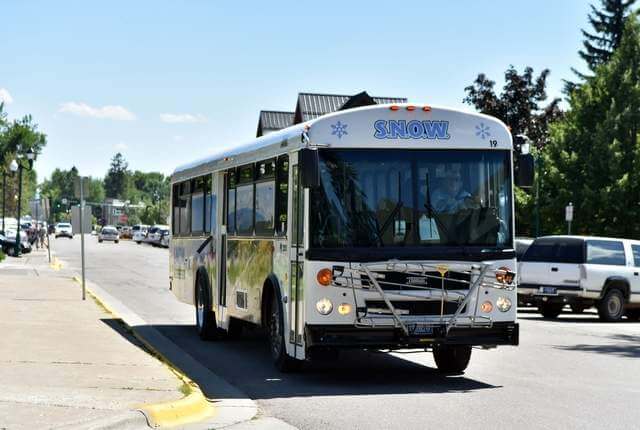 From Whitefish to Glacier the fee is $10 for a round trip fare. There is no one way option, and you don't have to use the ticket same day as purchase. You also don't have to use the round trip option same day either. So if you want to take the shuttle into the park then camp out in the back country for a few days, and return back to Whitefish via the shuttle you can do that too. For Children 12 and under the fee is $5.
The cost for the S.N.O.W. shuttle does not include a Glacier National Park pass. The National Park has an employee that boards the bus at the West Entrance so that you can purchase park passes with your credit card, or show that you already have a pass for admittance into the park. There is no difference in price for the park pass if you prepurchase or pay upon arrival.
Keep in mind during the winter months this shuttle only runs to the ski resort and town of Whitefish, but it is FREE of charge.
GLACIER NATIONAL PARK LODGING COLUMBIA FALLS & HUNGRY HORSE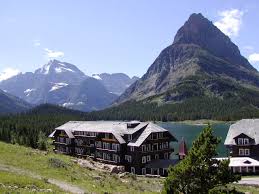 If you have transportation I would strongly suggest focusing on lodging in Kalispell. Kalispell lodging is 75-90% cheaper then Glacier, Hungry Horse, Columbia Falls & Whitefish. Whitefish will have more options with higher end accommodations & amenities, and you'll be right in the center of the action. You won't even need your car because you'll be within walking distance to all the shops, dining, bars, events, beaches & other activities.
Hungry Horse & Columbia Falls won't have as many options, but will still offer high end options. I wouldn't recommend Hungry Horse or Columbia Falls unless there is literally no other options, or you prefer to have lodging closer to Glacier. You'll have to drive to shops, restaurants & other activities. Hungry Horse is closer then Columbia Falls to the park, but that is where the advantages stop. Both of these towns are not tourist friendly.
There is no night life, and they are not very appealing to look at either. There wasn't a lot of thought put into the design of these towns, or the upkeep for the modern day traveler. You've got your fast food & your family dollar stores, but it just feels run down to me. The lodging are all very nice and well upkept, but I don't travel around the world for nice hotel rooms.
GLACIER NATIONAL LODGING KALISPELL
For the best bang for your buck if you have transportation is Kalispell. Kalispell is 17 miles away from Whitefish, and is almost 34 miles away from Glacier National Park. On a day with no traffic this drive is going to take you about an hour, but the same 10 day lodging in Kalispell will be about 70% cheaper or more. Doing a brief search for a 10 day vacation during Christmas break for my friend I found these options: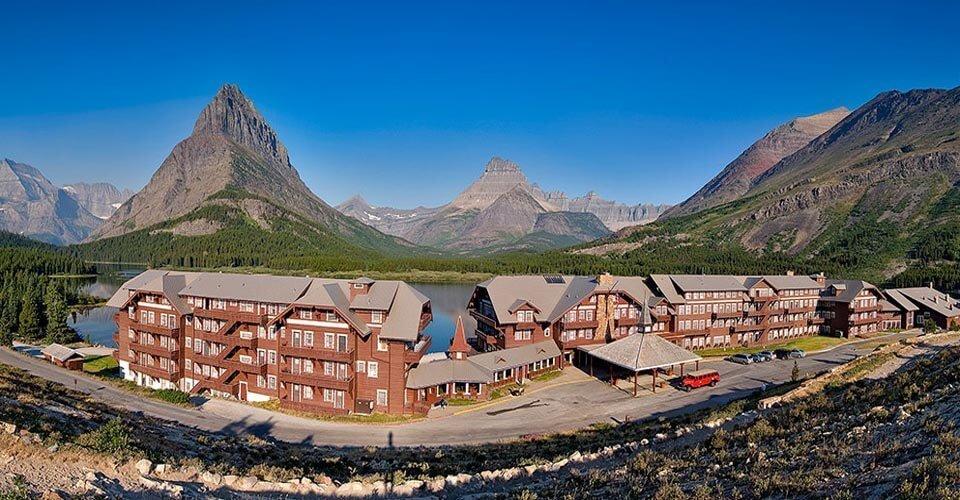 The Meadows Golf & Ski resort in Columbia Falls – $2400
Best Western in Whitefish – $1400
Travel Lodge in Kalispell – $466
Click here for booking, rates & availability
GLACIER NATIONAL PARK RV OPTIONS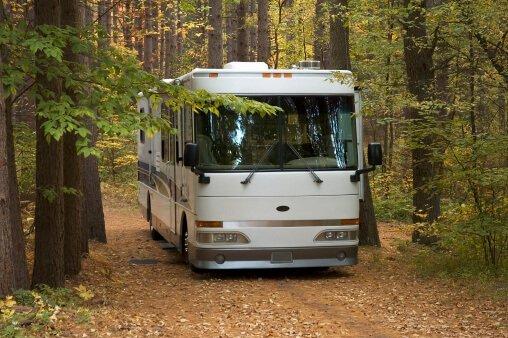 Camping and RV options in the area are just as varied. The cheapest RV park without any competition is the RV park located behind the Pine Cone Hill Trading Company. Its only $165 a month with full hook ups, but this is mainly for long term tenants. If there is an available spot scoop it up because most tenants stay here for years at a time.
The next cheapest place doesn't even have a name, but is directly across from the Dairy Queen in Whitefish and will only run you $15/night or $300/month with full RV hook ups. All the rest of the RV parks in the area will run you about $5-600/month. All the Kalispell RV parks charge around $450/month with all the same amenities just a little farther away from Glacier. I highly recommend you check out my Cheap RV Hook Ups Guide or Free Camping Guide to get the best deals.
KOA in Columbia Falls charges $55/night for RVs, and $15/night for tents making it the most expensive option in the area. However, the KOA has a pool, free breakfast, movie night, general store, showers, laundry & a game room. They also have nightly cabin rentals available, but during peak season they rent out for $65/night.
GLACIER NATIONAL PARK FREE CAMPING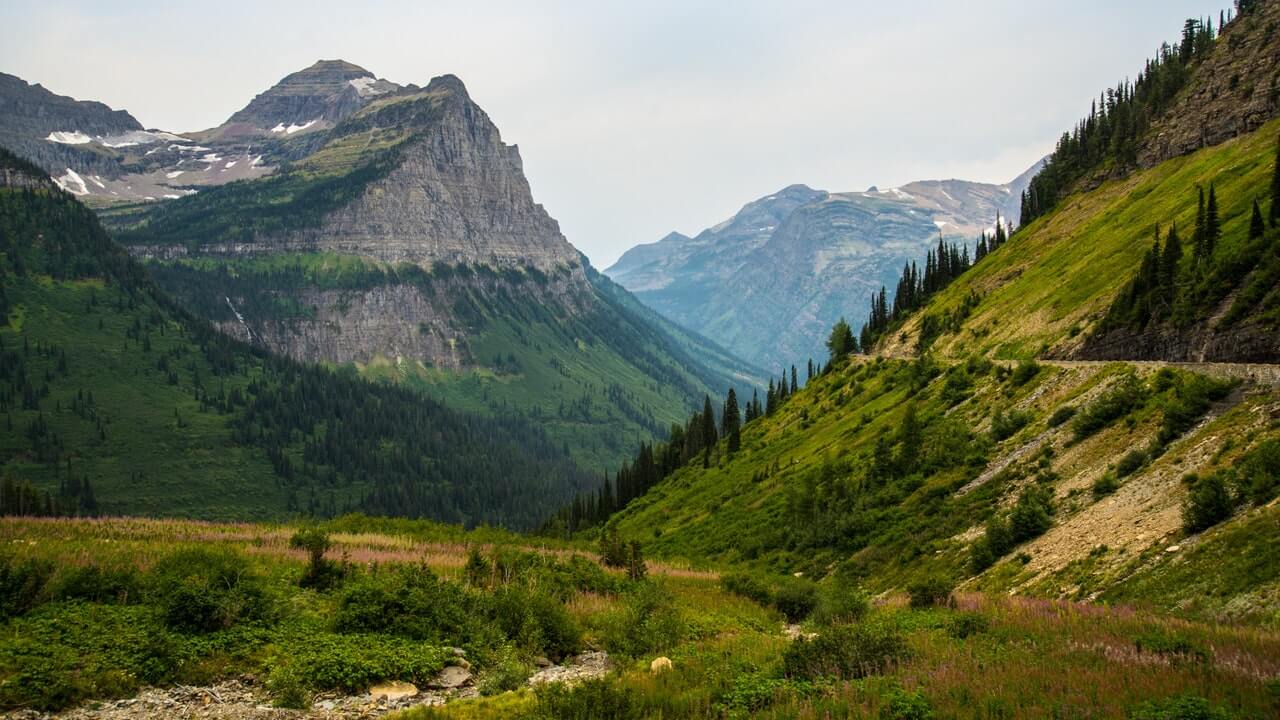 Once you buy an RV its easier to call places like Glacier or Whitefish home. The Whitefish & Glacier area are home to thousands of miles of wilderness available for free camping especially tent camping. If your having a hard time finding a spot to pitch your tent check out my Free Camping Guide or this website IOVERLANDER.
IOVERLANDER is a website used by RVers & road trippers to identify free campsites throughout the world, and verify them with GPS coordinates. You can download their app here. Never pay for tent camping again, and if you do well I have some great ocean front property in in Ohio to sell you. **AGGRESSIVE EYE ROLLING**
GLACIER NATIONAL PARK ENTRANCE FEES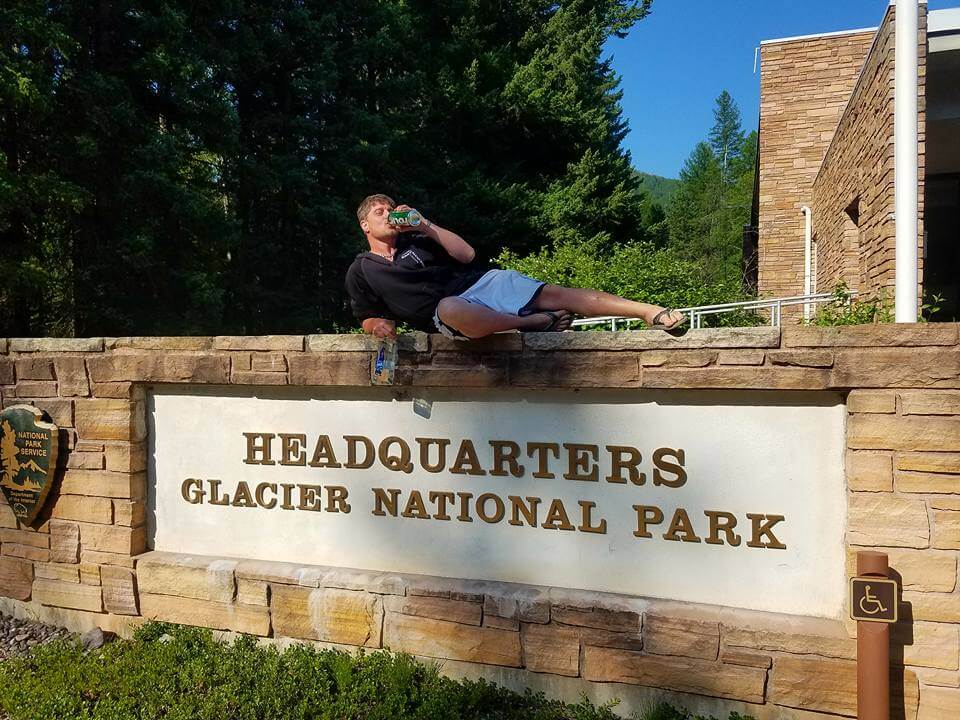 All National Parks have an admission gate, and most charge around $30-35 during the summer months for a 7 day pass. If you plan on staying longer than 7 days you should look into a singular annual pass, or if you plan on visiting other parks check out the inter-agency annual pass or lifetime pass.
Most annual passes to a single park will run about $50, and both lifetime or inter-agency passes will set you back $80. The lifetime pass is only good for seniors at the moment, and you can check out all the National Park Passes & Rates here. In the chart below you will see the Glacier National Park admission rates, and follow this link to see their camping and backcountry fees.
Fee Description

Length Covered

Current Rate

New Rate

Entrance-Vehicle

Winter

7 day

$15

$20 (starting November 2015)

Entrance- Individual

Winter

7 day

$10

$10 (no increase)

Entrance-Motorcycle

Winter

7 day

$10 per person

$15 per motorcycle (starting November 2015)

Entrance- Vehicle

Summer

7 day

$25

$30 (starting May 2016)

Entrance- Individual Summer

7 day

$12

$15 (starting May 2016)

Entrance- Motorcycle

Summer

7 day

$12 per person

$25 per motorcycle (starting May 2016)

Glacier Annual Pass

1 year from month of first use

$35

$45 (startingJanuary 2016), $50 (startingJanuary 2017)
BEST TIME TO VISIT GLACIER NATIONAL PARK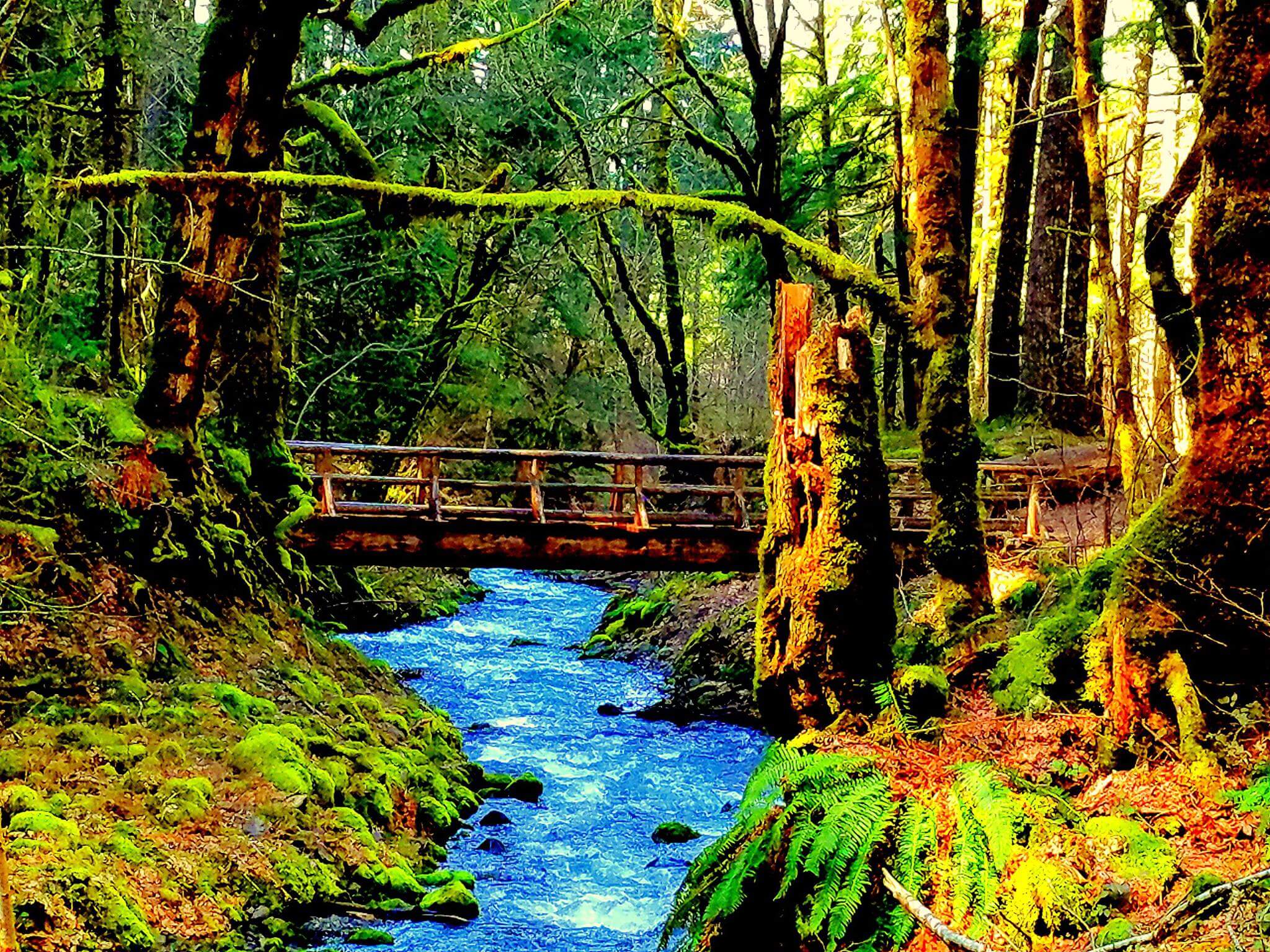 The best time to see the park is in July & August when the 50 mile Going to the Sun Road is open to the public. Plan on spending the entire day to fully explore this stretch of roadway. There will be plenty of pull offs to snap photos of the breath taking scenery.
With all the view points, visitor centers, pull offs, trail heads, waterfalls & landscapes plan on spending at least 6 hours getting from one side of the park to the other side and back again. Day hikes like Avalanche Creek or Hidden Lake may only be a mile off of Going to the Sun Road, but adding them to your trip is well worth it. There are 734 miles of hiking trails in Glacier National Park, and it took me an entire summer to hike them all. If you only have 5-7 days on your trip I would recommend these hikes in order from easiest to hardest.
Click here for booking, rates & availability
GLACIER NATIONAL PARK MOST POPULAR HIKES
EASY DAY HIKES IN GLACIER NATIONAL PARK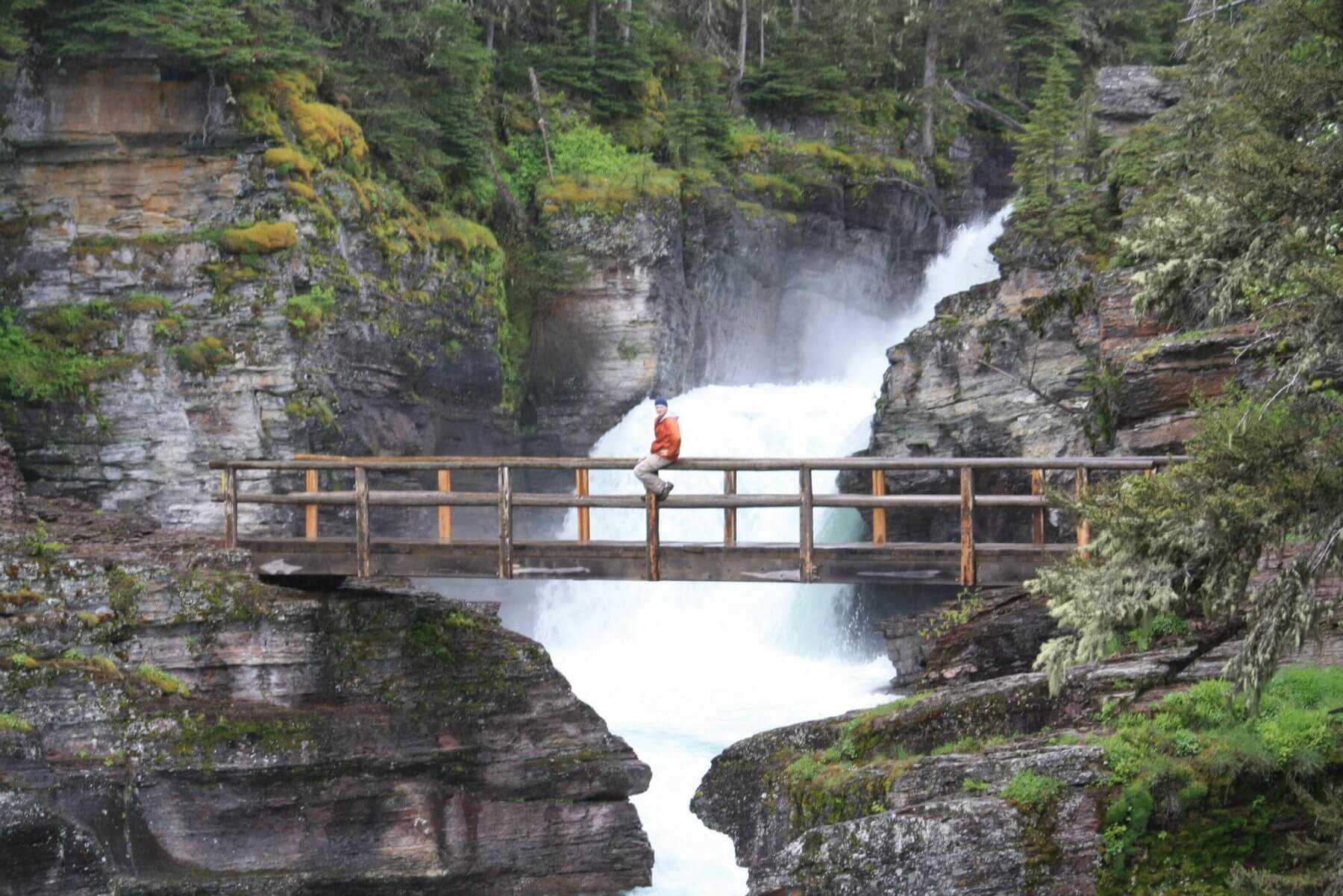 Sunrift Gorge ~ 200 feet gains 40ft in elevations
Avalanche Creek ~ 5.5 miles round trip on a wheel chair accessible boardwalk hiking trail and gains 730ft in elevation.
St Mary's Falls/ Virginia Falls ~ 3.6 miles out and back with an elevation gain of 535 feet
MEDIUM TO HARD DAY HIKES IN GLACIER NATIONAL PARK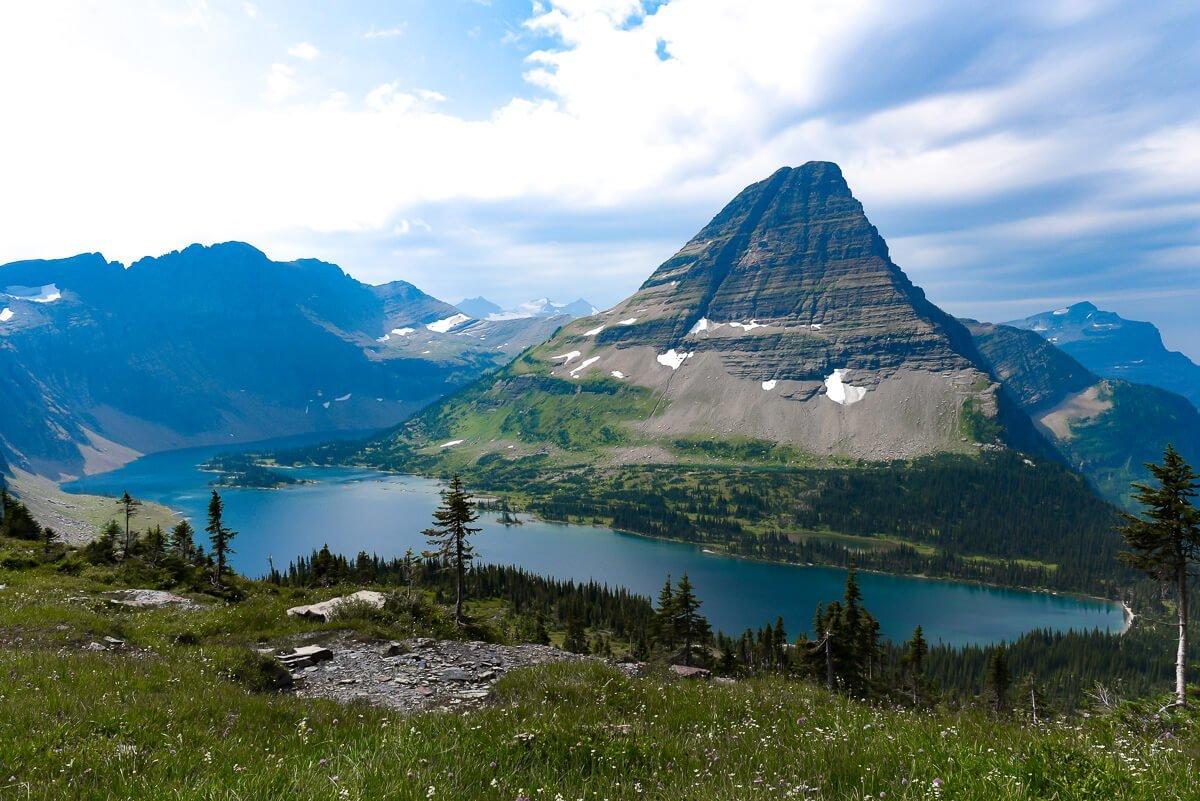 Hidden Lake ~ 2.8 miles with 500 feet of elevation difference. Its all uphill on the way back from the view point.
HARD TO DIFFICULT HIKES IN GLACIER NATIONAL PARK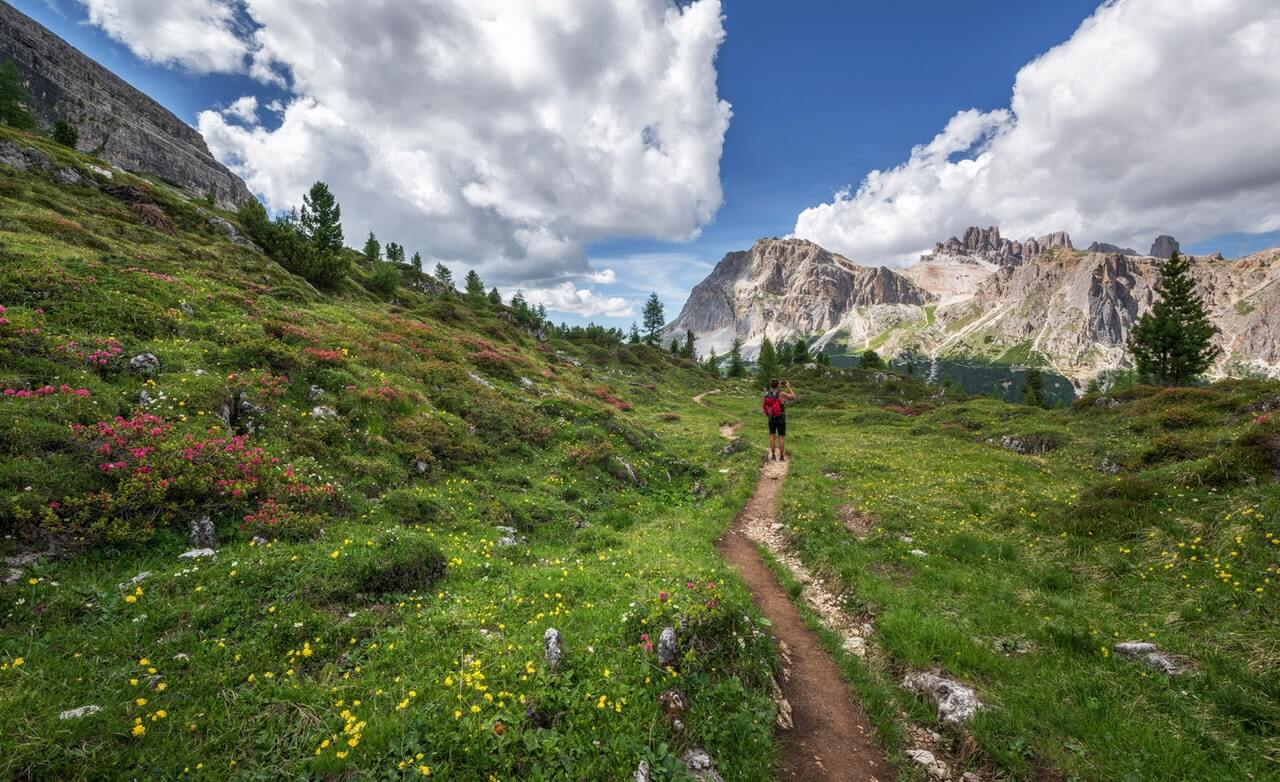 Highline Trail ~ 11.8 strenuous miles that start out by logan pass visitor center.
Ptarmigan Tunnel ~ 10.7 strenuous miles that starts by the swift current motor inn
For more information on all the hiking trails in Glacier National Park check out my Hiking Glacier Guide. Until I get it posted you can use this site as a reference Hiking Glacier.
Hiking in Glacier National Park is the best way to experience this amazing landscape, but there are a few things you should know.
BACKCOUNTRY GLACIER NATIONAL PARK ADVICE
Hiking in Glacier can be a remarkable and memorable experience, but make sure you are prepared for the elements. Glacier National Park has it's own microclimate system that can literally change from minute to minute. Dressing in layers is the best approach, and for you woman out there check out this article on lightweight down jackets for woman. If you have never been to a National park check out one of these National Park Packing lists.
There are three main dangers to hikers in Glacier:
Water
Water is the number one cause of death in Glacier National Park. Be sure to carry enough in your hydration pack, or at least carry some type of water purification system. Whether that's tablets or a filter be prepared. Struggling to decide on which hydration pack is best for you and the kids? Here's a wonderful review on Kids hydration packs.
Steep Terrain
The second most challenging variable to hikers in Glacier National Park is steep terrain. Twisted ankles or sprained knees is not something you want to deal with far in the back country. Watch your step and be careful especially if your going off trail.
Bears
Wildlife is an icon to the wilderness, and what most visitors use to gauge their vacation experience. Glacier is home to a vast amount of both black and grizzly bears that roam the park. Be aware, carry bear spray & make noise while hiking in the backcountry. Water & Steep Terrain account for more hiking fatalities in Glacier National Park then do bear attacks.
Whether you are day hiking or setting off on a multi day hike in Glacier preparation is your best friend. Glacier National Park just like any mountainous landscape providing unpredictable weather in its micro-ecosystem. In the summer it can rain, snow, sleet, hail, lighting & sunshine all in the same day. Layers and a change of clothes in a dry pack is your best bet.
GLACIER NATIONAL PARK
Glacier is breathtakingly beautiful, and offers something for everyone. From backcountry vacations to roadside wildlife sightings Glacier should be on everyone's bucket list. It may be remote & a challenge to get their, but Glacier National Park will never disappoint. Its truly remarkable, and worth any hurdles you had to overcome. If your looking for work in Glacier or the surrounding areas check out My Adventure Jobs. Have you been to Glacier before? Check out my Glacier National Park Trover list below, or have anything to add for first time visitors leave it in the comments below.
MY GLACIER NATIONAL PARK TROVER LIST
Montana – a photo list by AOWANDERS
My Favorite Travel Booking Resources: Most Affordable & Efficient Travel Booking Tools I Use Everyday
Book Your Flight
Find a cheap flight by using Skyscanner or Momondo. These are my two favorite "flight" search engines because they search through websites and airlines around the globe and offer a calendar view to find even cheaper flights for flexible travelers.  Check out these UNIQUE destination deals or my favorite All Inclusive Booking Travel Tool!
Rent An RV
Find cheap RV rentals for your next adventure by using Outdoorsy or RVshare.  These are my two favorite "RV" search engines because they allow you to rent from private RV owners, and offer a wide variety of chooses at affordable rates.  Want to start making money by renting out your RV?  List it with Outdoorsy or RVshare.
Book Your Accommodation
You can book your hostel with Hostelworld. If you want to stay elsewhere, use Booking.com as they consistently return the cheapest rates for guesthouses and cheap hotels.  Get a $40 credit for booking with AirBnb.  Need to book a private campsite use my favorite RV booking site Hipcamp!
Looking For A Travel Community
Join the Escapees travel club to meet fellow travelers and talk about all things related to RVing and overland travel.
Travel Packages & Tours
Are you looking for worldwide tours and travel packages?  Check out my go-to source — IntrepidTravel!  Looking for more family related travel packages and tours book with GAdventures.
Don't Forget Travel Insurance
Travel insurance will protect you against illness, injury, theft, and cancellations. It's comprehensive protection in case anything goes wrong and will cover things like transport security, crisis response and medical transports such as Life Flight. Why go on any trip without a safety net that costs less than a case of beer? I've been using SafetyWings for years without any issues.
My favorite companies that offer the best service and value are:
SafetyWings (ONLY $35 & Covers USA Travelers)
World Nomads (for everyone below 70)
Insure My Trip (for those over 70)
Medjet (for additional travel insurance coverage like medical transport, travel security & crisis response)
Looking for the best companies to save money with?
Check out my resource page for the best companies to use when you travel! I list all the ones I use to save money when I travel – and I think will help you too!
Just Want To Support This Amazingly Resourceful Website
Websites incur constant fees!  From hosting costs to massive amounts of personal time creating beneficial content for readers to consume at their leisure.  To help offset those costs or just to say, Thank You.  You can help support this community by shopping through any of the links found on my resource page.  Shop on Amazon through this link and I'll get a small commission, or you can directly support this site through Paypal donations.  None of this is a requirement its just helpful and creates a better community for all of us.