83 WAYS TO FUND YOUR TRAVELS & COUNTING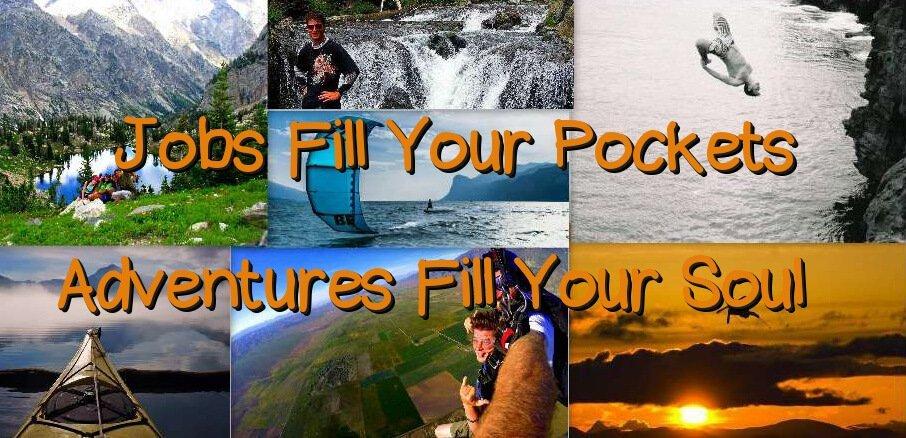 Learn how to fund your travels around the world by making travel money from your laptop, camera, cell phone & clothes. Master how to pay for your travels through your own adventures, stories and more. Uncover ways to save and pay for your travels from hiking, talking, renting your stuff, fishing & more. Explore these unconventional methods I have used to pay for 21 years of travel……..


If you don't have the time to read this extensive TRAVEL MONEY GUIDE
Check out I saved $20,000 in 3 months working a factory job in Minnesota
How do you fund your travels?  How do I afford to travel?  How do I pay for travel?  What do you do that lets you travel so much?
Traveling since 1998 these are the number one questions I or any long term traveler will have to answer.  I can wake up every day telling others to seize the day, conquer their fears and leap into the great unknown.  But for many… those aren't the biggest hurdles to living a life of travel.  The most difficult hurdle is funding and paying for a life of travel, or finding your way to fund "a" life of travel.   This is the most common question any travel blogger is going to get, and it's unfortunate that not a lot of effort is put into answering how to pay for your travels.
People look to travel bloggers for answers, and a lot of travel bloggers answer this question with hypothetical possibilities.  So today I am going to try and answer this question "How to pay for your travels" once and for all. For all of those dreaming of their big trip, or currently out living a life a travel hopefully this will help you find a way to fund your travels & pay for your adventures.  This isn't going to be your usual "how to pay for travel" post listing off a bunch of useless cashback alternatives, penny saving ideas, or my personal favorite ~ selling your stuff ~ DUH!!!
You mean I shouldn't carry this piano across the mountains of Africa?  Thanks expert traveler for your eye-opening advice.
This is going to be a long read.  This is a small book and took me over two decades of travel to write, edit and perfect.  I was hesitant about sharing some of my experiences below, but after reading other travel blogs who share useless ideas on how to save or pay for travel I felt you needed more.  I felt you needed more then just a list of 5 buzzwords that make you click on a link, and a more in depth description of ways to pay for your travels around the world.  So here is my attempt to help you fund your travels, explore the world, save up for your big trip and afford all the adventures you can handle.
  Hope you like it, and there is one particular method that I am sure everyone will love.  Remember this is a long read so bookmark this page to make it easier to find later on, and if you have questions about any of the methods below shoot me an email [email protected]. 
Funding A Life Of Travel Through Advertising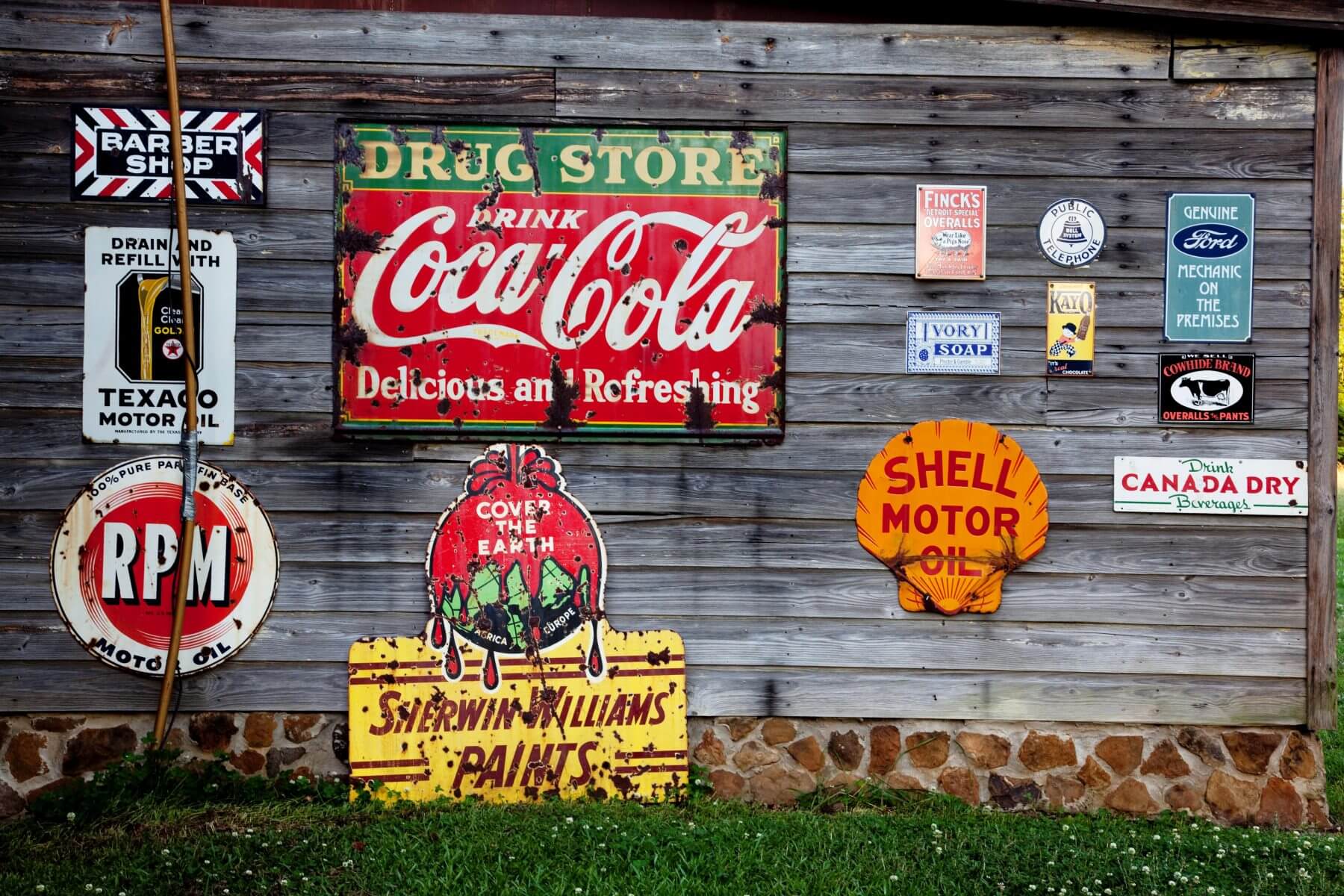 This is probably the biggest part of the pie chart when it comes to ways globetrotters fund their travels.  Unfortunately, to take advantage of this you need a website, traffic to your website and an engaging community.  Usually takes about a year for this to be built up, but how many other jobs can award you financial independence in 12 months?  When you finally do get there the revenue from advertising alone can range from four figures to six figures A MONTH!!!!!
Advertising can be anything from a small banner ad at the bottom of your page to a full-blown header ad, or even a line of code within your blog post that crawls a users browser cookies to display products they recently searched for.  Some companies will even pay you to write an entire blog post on a product or company, or even work out a special price for all the fans you send their way.  Advertising is a very lucrative and appealing solution to fund your travels, but beware if you become too involved you may loose fans or brand authenticity.
If your good at pitching or cold calling companies you may be able to pitch a "Brand Ambassordship."  Where a company will pay you to wear their clothing line or travel with their gear to create exposure and awareness.  I have only come across one traveler that has been able to secure this type of travel income, and they wore brand specific clothing for a five figure a month check.



Advertising is big business, and advertising agencies are always looking for new ways to benefit their clients & out do their competition.  You can send out a thousand emails delivering your pitch, and fill your inbox with rejections.  But it only takes one acceptance email to fund your travels for years at a time.
Have you used advertising to fund your travels? Tell us about in the comments below.
Go back to Paid To Travel Table Of Contents
Extending Travel Budgets by Analyzing Luxury vs Needs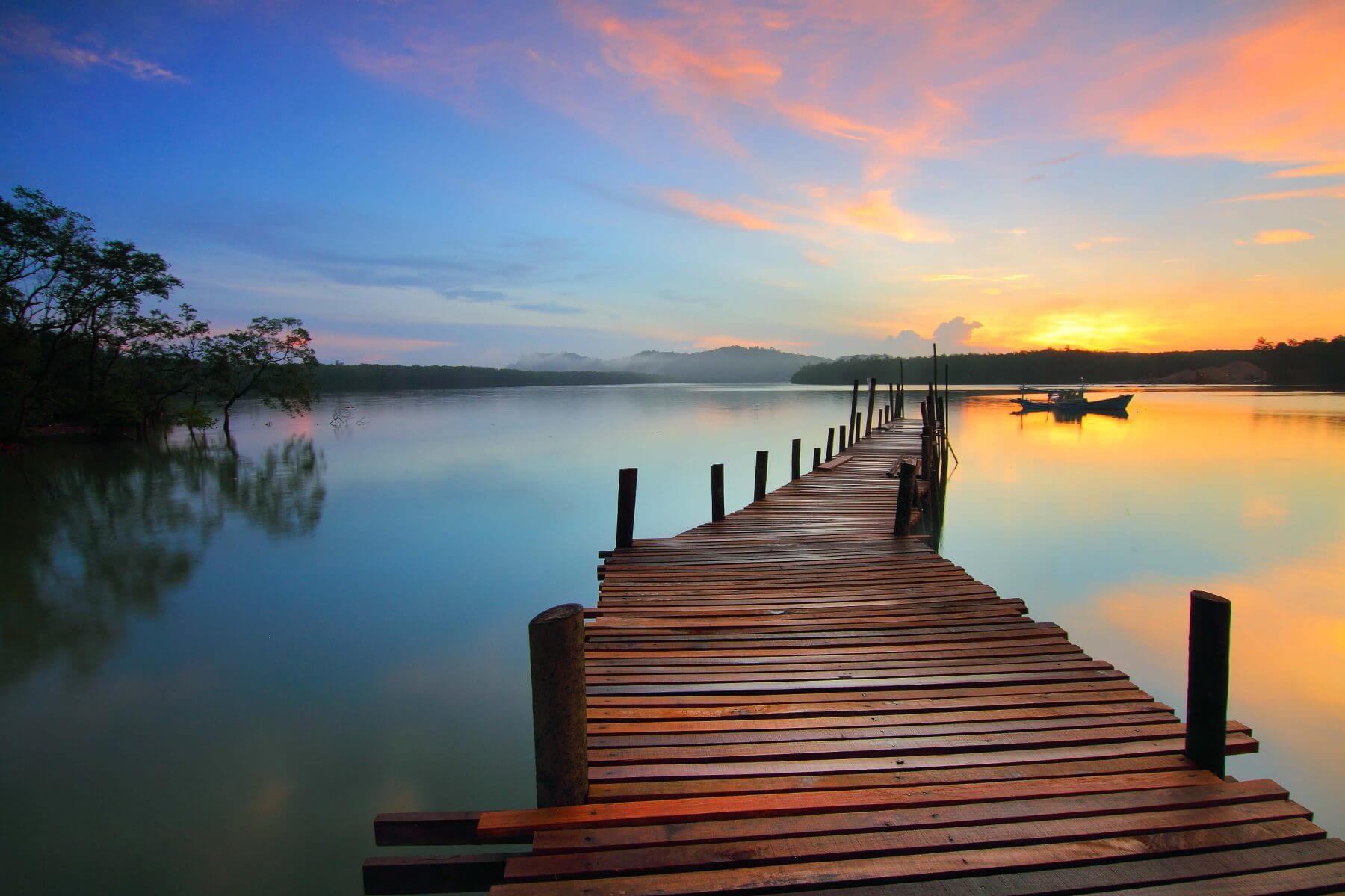 Not all of these options are going to be ways to fund your travels, but they will all focus on ways to keep you on the road longer.  Before I started traveling I shopped for name brand clothes, always had a nice apartment with fancy electronics and lived beyond my means.  It's the American way right?  When you start traveling you'll have moments of reflection of way back when… when you purchased a belt for $300 or shoes for $200, and now you're looking at a train ticket across 23 countries for $318.  You need belts & shoes, but do you need $300 belts & $200 shoes?
Being a ski bum trained me to be a world traveler and I didn't even know it.  Ski bums follow their passion, and they are a dedicated community doing whatever it takes to get them on slopes when the snow flies.  Before being a ski bum I had heard of dollar stores, and the goodwill but they were never option "A".  After one season living with die-hard ski bums, I found out just how invaluable these two stores are.  The dollar store has all your basic needs, and then some at a fraction of the cost.  My first month at Crystal Mountain I spent over $300 on groceries.  My 2nd month I spent just under $100 and didn't need to refill until month three.
Goodwill has all the name brand clothes you want at the cost of a couple of bucks, but whether your traveling or ski bumming no one cares who designed the pants your climbing up a mountain with.  No one cares about the tag on your shorts that your snorkeling in the Caribbean with.  And I guarantee you literally no one cares about the brand name of the bag your backpacking through Thailand with.
Find out what your needs are then find out how to obtain them in the cheapest way possible.  Had I continued along my ways that first year at Crystal Mountain I would have spent over $2,000 on groceries in one season. Instead, I spent just under $500 and used that extra $1500 to travel back up to Alaska at the end of the season.  Where I hung out for another 5 months catching salmon, and running from bears.
I would love to hear how others have cut back on luxury items to fund your travels in the comments below?
Get Paid to Travel the World from Babysitting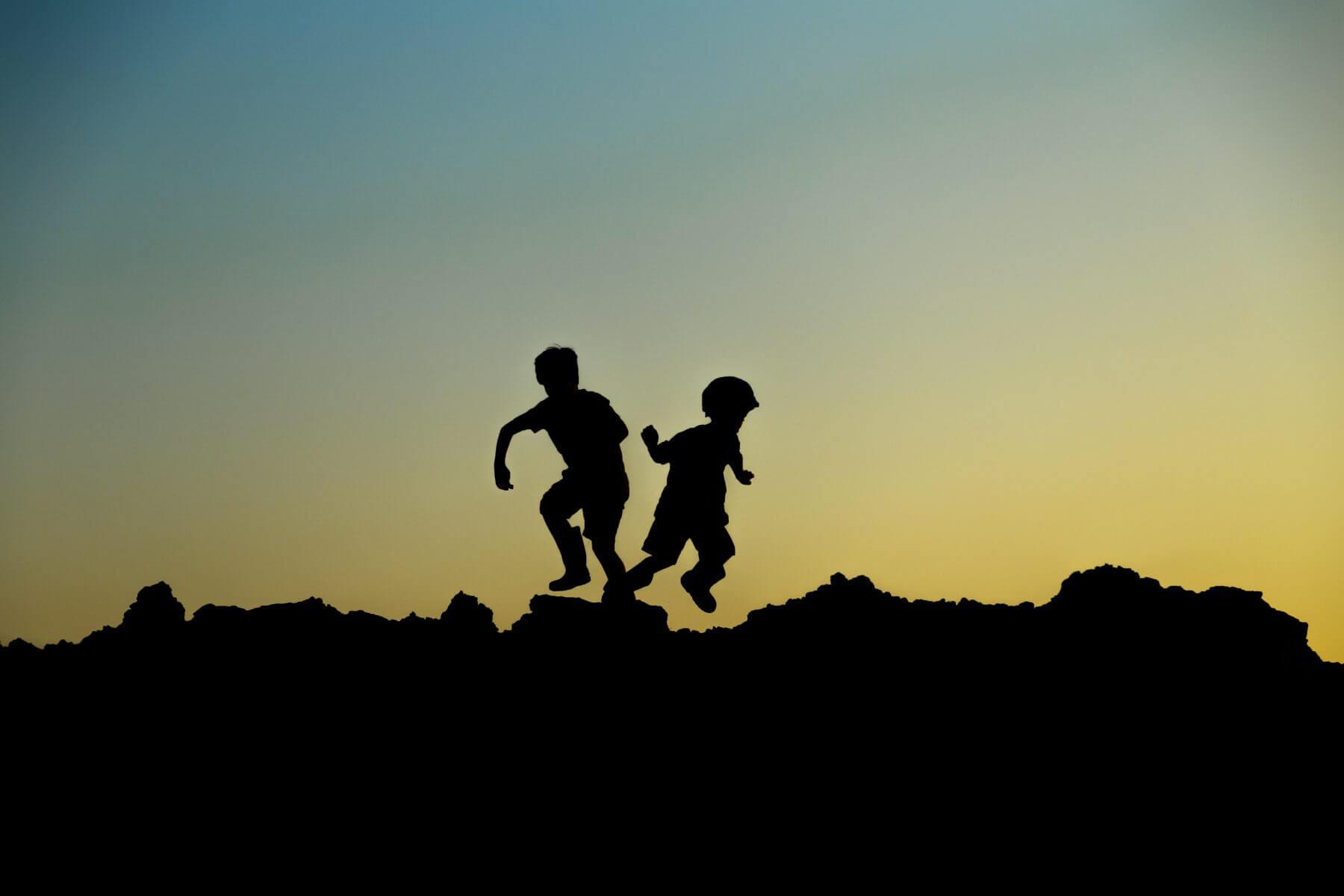 This one seems like a no-brainer to fund your travels especially for you females out there.  You can either sit in a cubicle answering phones, punching time clocks, avoiding annoying bosses and paying taxes at a $12/hr job.  Or you can watch cartoons with the neighbors' kid and collect a paycheck!!!!!  Don't have any neighbors, or don't know anyone in your area with kids.  No worries check out Sittercity this site is perfect for anyone looking to make some side money, or turn it into a full-time gig while traveling the world.
Obviously, there is going to be a SUPER STRICT  screening process since this involves strangers and kids, but the potential to have a cash paying job anywhere in the world is there.  Right now most listings are for the United States, but this is only going to get bigger and bigger as more people catch on.
The first time I used this company I landed a $24/hour babysitting gig for a 14-year-old.  The parents were going away on a conference and wanted an adult while they were away to watch their child.  Two days later when the parents arrived and found their kid alive they cut me a check for over $1200 tax-free!  And all we did was eat pizza, play video games & watch SportsCenter per the parent's instructions.  SCORE!
This isn't something I would like to do full time,but once or twice a month at $600 a day pays for a lot of travel.
Anyone else use SitterCity to fund their travels?
Go back to Paid To Travel Table Of Contents
Earn Travel Money by Becoming a Street Artist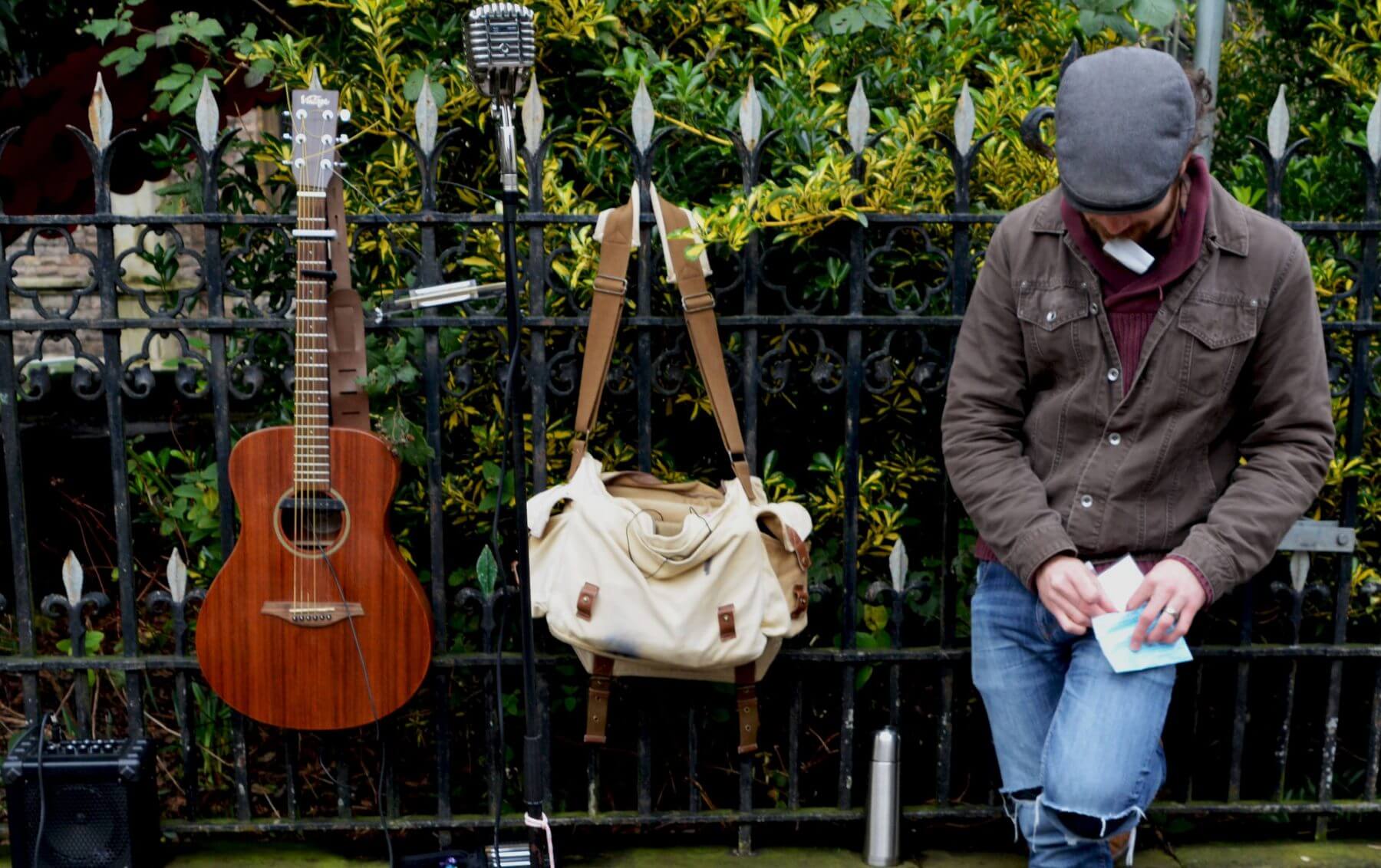 I can already see you rolling your eyes, but if you have any talent what so ever you can be a street artist and fund your travels.  Even if that talent is speed reading you can be a paid street artist!! I'm not lying. I know a kid that makes $200 a week tying people shoes on a New Jersey boardwalk in the summer to pay for his travels.
Seriously, he has a microphone.  Makes a bunch of loud noises to gather a crowd, and then he calls people out with untied shoes.  After he gets them squared away he makes sure everyone knows where the tip bucket is.  That's his street act.
Seems like you could only perform that so many times before it gets played out, but he has been doing it for 6 years.  His plan is to do it for 10 years, and then travel the world.  He has saved every penny he has ever been given and put it into a high yielding savings account.  He currently has around $55,000 from tying peoples shoes. You might want to read that last sentence again.  Roll your eyes at that.  In four more years, he will have over $100,000, and be able to pay for his travel from the interest alone.  From TYING SHOES!!!!!!!! So if he can do it anyone can be a street artist.
Do you know anyone that is a street artist, or ever thought of street performing while traveling abroad?
Go back to Paid To Travel Table Of Contents
Become an Online Bookkeeper To Fund Your Travels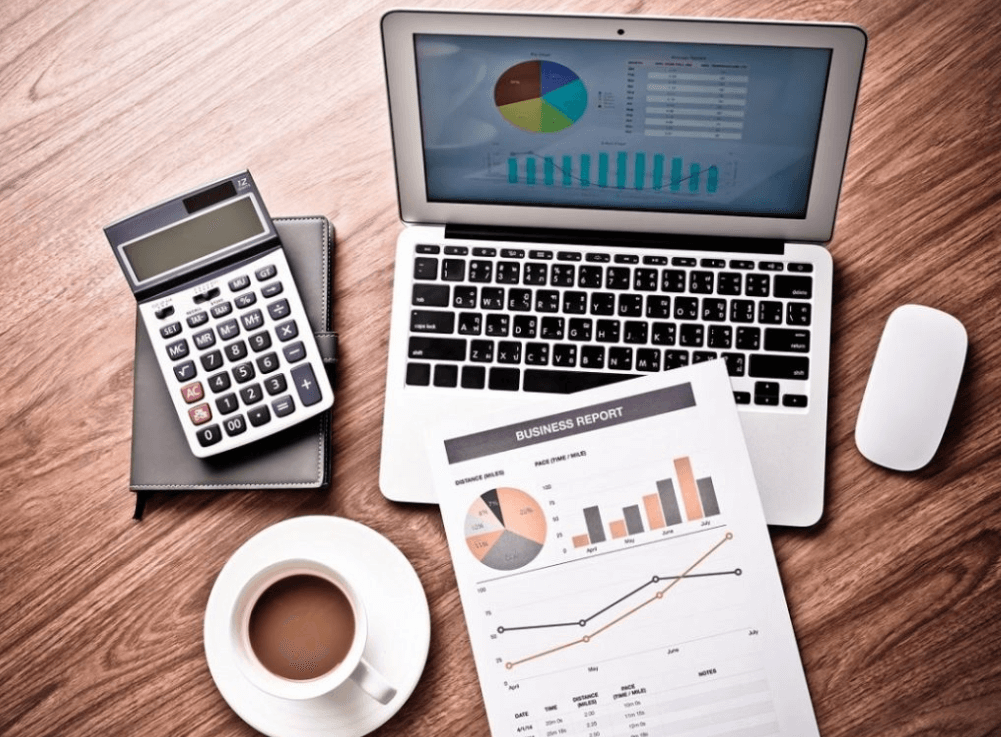 Laptop jobs are becoming rapidly popular among long term travelers.  I have never done online bookkeeping, but I have heard people making around $60/hour on average to do someone else's books.  It is an exciting time because the entire employment layout is changing from brick & mortar building to an electronic device you can bring anywhere.
In the bookkeeping and accounting world technologies are allowing accounting firms to change their business model, and offer their clients an added value that streamlines the entire process.  You can find classes to become an online bookkeeper at Udemy, or various other websites.  You can find online bookkeeping jobs at Upwork, PPH or any of the freelance websites.  I recommend PPH because a lot of jobs posted on there pay you in British Pounds giving you even more travel money depending on the exchange rate of your current country.  One British pound equals 44 Thai Baht right now, or 2,600 Thai Bahts if you were getting paid 60 pounds an hour!
If your going to be a freelancer do it on PPH were the exchange rates gives you a bonus for each job you complete just for converting your money.  Got any tips about your online bookkeeping adventures leave them in the comments below so we can all learn.
Blogging Will Pay You To Travel The World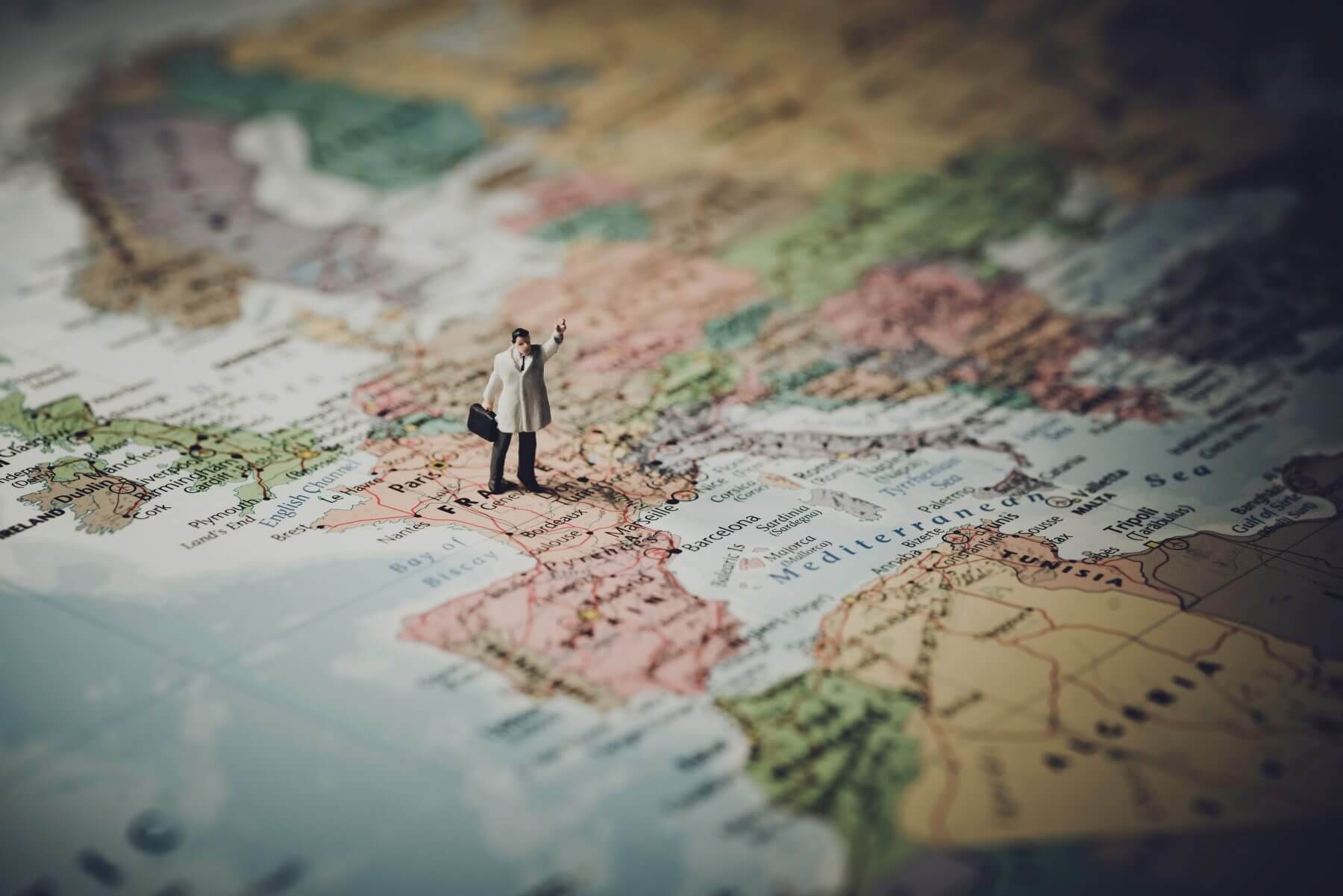 The most appealing travel funding opportunity is blogging because it costs less than $20 to get started, and in the most simplistic form essentially all you have to do is write about what your travels.  However, blogging takes time to build content, audience, social media & google rankings.
Only after you have those four can you think about monetizing it. To get those four takes an incredible amount of work.  Most travel bloggers spend 60-80 hours a week working on their blog, and most blog posts take about 5 hours to create.   You need to spend countless hours doing keyword research, and competitor analysis.  You will have to become an expert in SEO, search engine optimization.  You'll also need to become a social media guru, self-promoter, and expert networker.
As a blogger, you will have to pitch sales ideas, promotions & partnerships to strangers.  As well as negotiate prices for advertising, guest blogging, link building, article writing & promotional events.  Blogging is like a business and you will be responsible for creating streams of revenue from content, products, networking and various other sources.  As a blogger, you will also be responsible for either learning to code or hiring coders.  And it took me 8 years to find a coder that could actually deliver what I wanted, but still has accountability issues.  Coders are fickle, unreliable, expensive & often times more headaches then they are worth.  The number one lesson I have learned from 8 years of sifting through coders is you get what you pay for.   On top of all of that, you will also be responsible for moderating comments, emails, and defending against hackers and spam.
If you do decide to blog think about blogging as a store, and each blog post is a product.  The posts you create is your inventory, and the inventory is what you are selling to the visitors of your website.  Whether that is information or products you are using this inventory to generate money through direct sales, advertising or indirect sales that you get a commission from.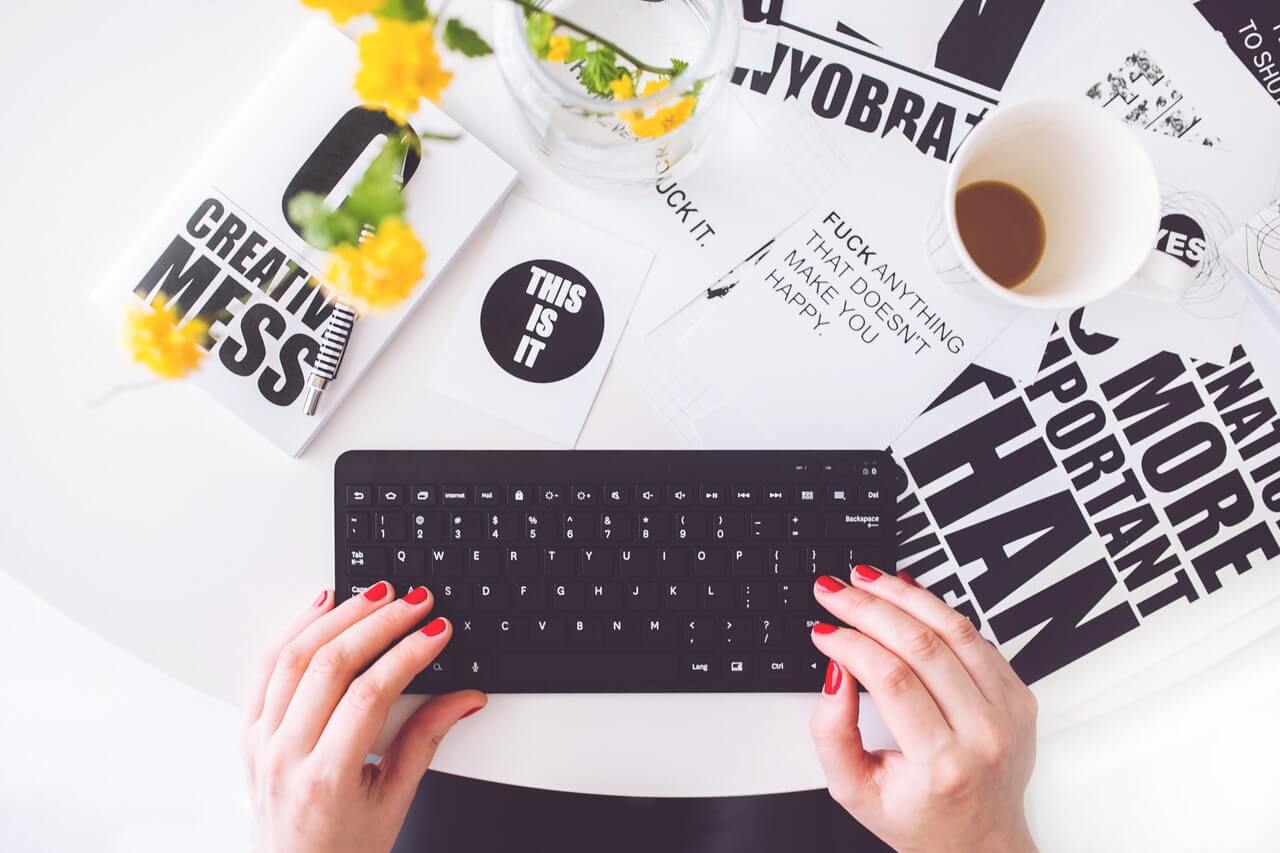 You didn't have to buy this product, but you have to write an informative piece that somehow focuses on your websites message as well as the product.  If you want to monetize it you have to find out where others can buy it so that you can create an affiliate marketing link to it, or find a relevant advertiser for that post. An entire other skill set you have to master from the ones listed above.
So depending on what you want to sell dictates on the topics you will write about, or at the very least how you will write about them.  The easiest inventory to sell will be digital products that can be delivered to your users immediately.  Getting a commission from your affiliate links is exciting, but eventually you will want to build up an inventory of your own products to sell to your fans.  Things like hats, mugs, ebooks, bags, whatever as long as it's yours and your brand.  This means you get a bigger piece of the profit then if you were pushing someone else's product for a commission.  Blogging isn't easy, but it's very rewarding!
Need help starting a blog to fund your travels let me know in the comments below.
Go back to Paid To Travel Table Of Contents
Buck The Credit Card System To Travel The World For Free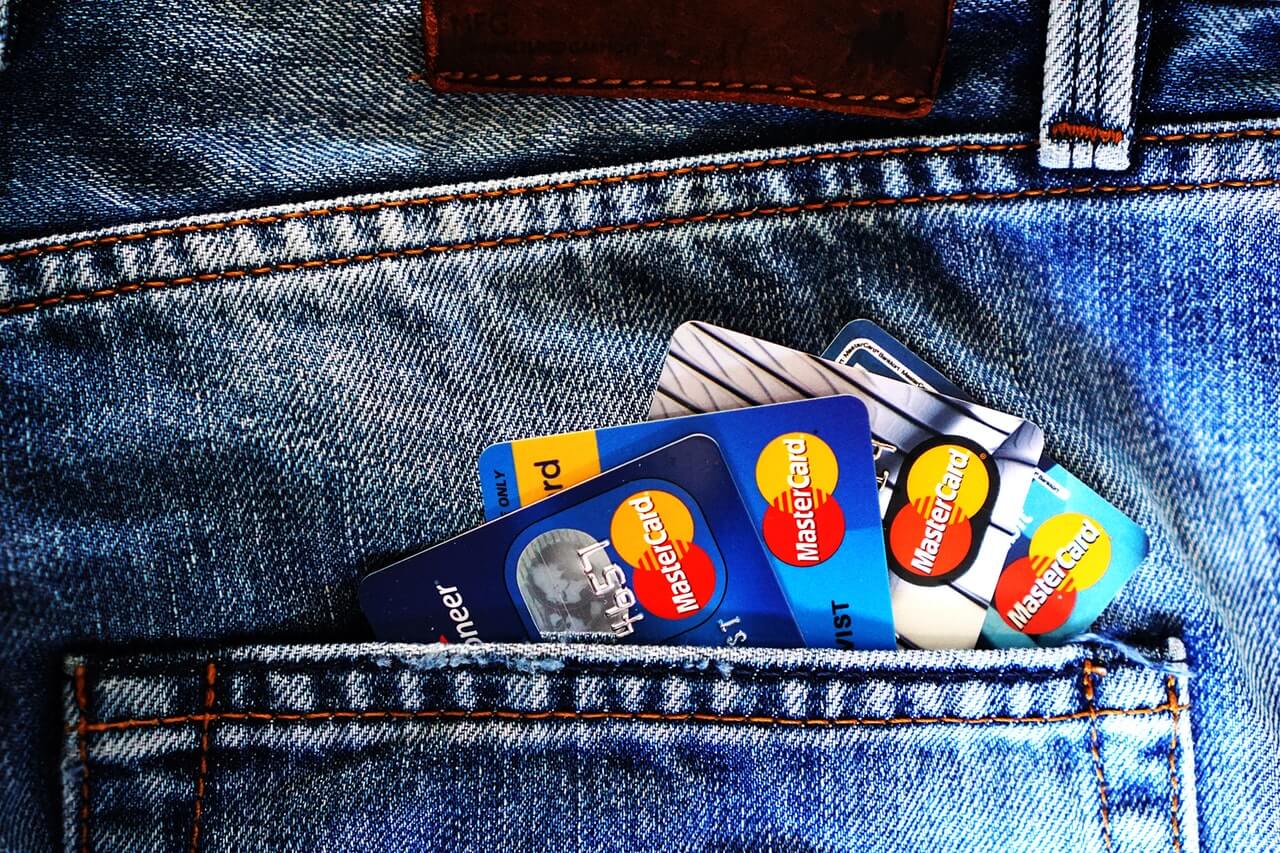 One of the most creative ways I have ever encountered to fund long term travel was relayed to me by a guy in a Thailand nightclub.  This is one of my favorites because it is literally FREE MONEY if you know how to do it, but I am hesitant about posting it.  Well…..because I don't want the credit cards to close the loophole, and it might be considered really shady.  But it's literally the same thing as mile hacking, and there are a lot of travel hacking blogs out there showing you how to accumulate points & miles to use for travel. So……
I ran into a guy in Bangkok that has a different method.  His method is max & discard instead of max & pay.  Meaning he maxes them out and then throws them away.  My first response was the same thing you're asking yourself right now.  How do you pay them back?  He doesn't, and he never gets penalized!!!!
Wait a second… how is that possible??? My question exactly, and we were at a bar so I thought for sure he was about to hit me with some drunk logic like: "I'm left-handed and drive a purple car so there's a government loophole that a guy I know says I don't have to pay them back."
Instead, he tells me this.  Your credit report gets reset every 7 years from the date of last payment. Which is true, unless it's a student loan then it can stay on your credit report for up to 10 years and is also eligible to garnish your tax returns until it is paid off.
What he does is max everything out before he goes on his trip giving him a pocketful of cash.  Then he closely monitors his credit report disputing every negative black mark until it is off his credit report.  Most of his disputing success comes 2-3 years down the road after the account has been bounced around third-party collection agencies enough to bury the original creditor's name & account details.  Making it easier to win a dispute when a third-party collection agency responds with inaccurate information. This gives you an automatic win.
Most items can only be disputed annually, but there is no consequence for disputing an item multiple times a year or multiple times until it is removed.  So his motto is dispute dispute dispute until it is removed, & if you can't be removed then you just wait seven years.
He also says that creditors have to respond to disputes in a timely manner or they forfeit their ability to keep reporting their negative account to the credit bureaus.  This is true.  The Fair Debt Collections Practices Act (FDCPA) suggests the time frame is around 30-60 days.  His last go around he said he got 9  delinquent accounts removed a month after they were reported because they didn't respond in time.
So after everything clears his credit report he opens up a secured card.  Then he says the quickest way to build credit and unsecured accounts is to max and pay off multiple times a month with the credit card companies money.  To do this he buys prepaid credit cards to use them to purchase money orders to deposit into his bank account to pay off the credit card.  The classic credit card mile hacking that millions of websites teach us how to accrue miles on the credit cards own money.  He says he loses about $10 per round trip purchase in fees, but $100 to get $5,000 worth of free money seems worth it to me.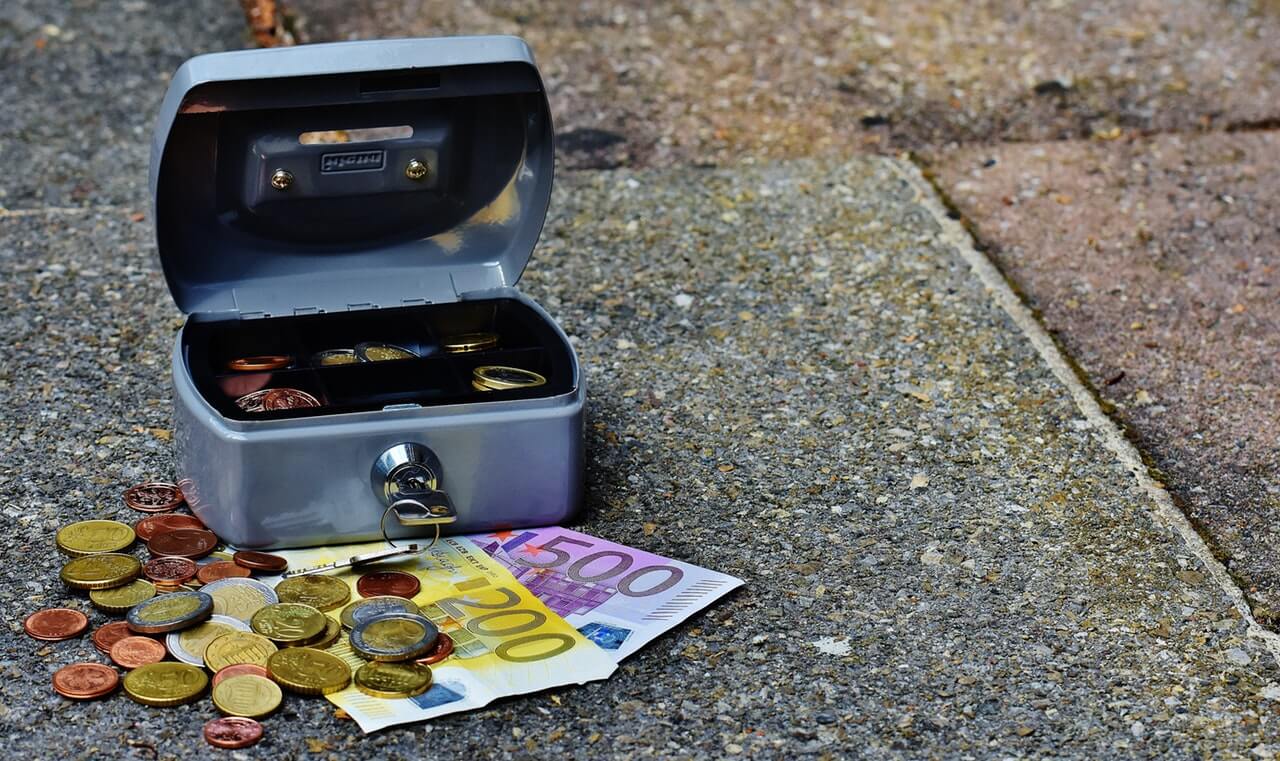 In doing this method he says the credit card companies will increase your limIt's without you requesting, and usually takes about 3-4 months to get cards moved from secured to unsecured & up to a limit of $5,000 or more.  Unaware of this trigger one summer I got my lines of credit bumped 3 times for maxing and paying off daily expenses.
After he gets one card up to $5,000 he accumulates as many credit cards as he can, and then maxes them all out in the hopes it will fund his travels for the next 7 years.  Apparently, he has done this three times now.  This last year he had 28 different credit cards all with a limit of $4,000 or more giving him over $100,000, but he says once you reach 15 open cards lenders become more cautious then if you only had 5 open revolving accounts.
He has never been to court, and he's never had his wages garnished since he's never had a job.  He's also never had his taxes garnished because he's never had a job.  He said the worst thing that has ever happened to him was a bunch of phone calls, emails & paper mail when he gave out valid contact information his first time around.  All total he says he's used this credit card hack to accumulate more than $200,000 to travel the world in the last 23 years, and has never paid back a cent.




There are easier ways to get your money then buying prepaid credit cards and money orders, but I would strongly suggest doing your research before voluntarily signing up for a mountain of debt to fund your travels.  If you can create a life of travel for 7 years this may be an option for you, but if your thinking of just going for one year not sure this should be option A.  I love the creativity behind this, but STRONGLY DISCOURAGE THIS AND URGE YOU TO SEEK OTHER ALTERNATIVES.    It would be a complete nightmare to come home to $30,000 of credit card debt 10 months later.
Let us know if you have used this travel hack to fund your travels in the comments below.
Go back to Paid To Travel Table Of Contents
Build a Plugin, Component or Theme to Fund Your Travels Around the World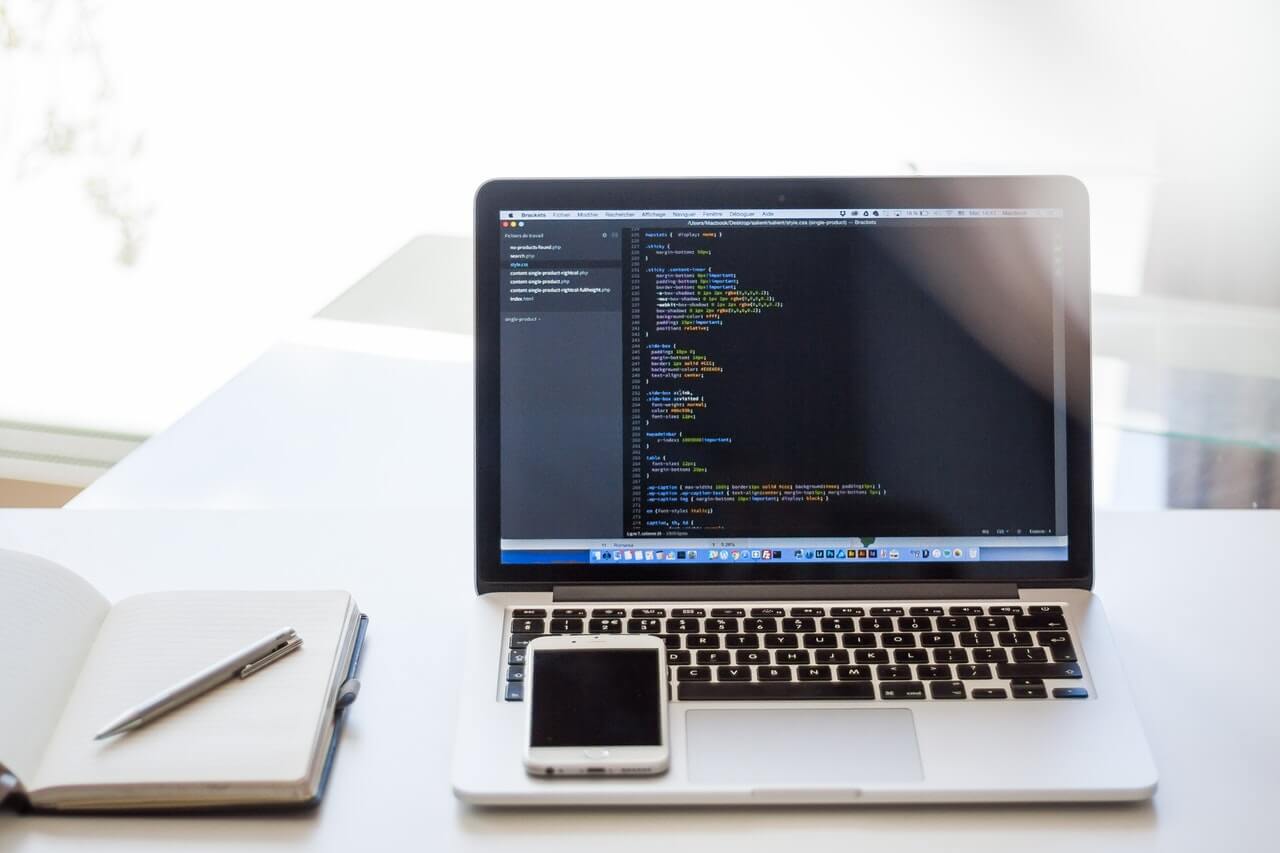 Becoming a laptop freelancer is the most common variable among every long-term traveler I have ever met, and in today's world with the resources of the web, anyone can land a laptop job in as little as 3 months.  Through coding boot camps, online classes, mentorship programs, affordable online courses & youtube gurus there is a platform out there that you can learn from to become a laptop business.
If you have no coding skills this one is going to be hard to incorporate into your travel life.  Fortunately, though you can learn to code for as little as $25 a month at TREEHOUSE, and coding is a skill you can get paid for anywhere in the world.  Definitely wise to have in your toolbox.  If you don't want to learn how to code you can always hire a freelancer off of PPH to do the coding for you.
How will coding help you fund your travels?  WordPress represents 25% of the world's websites, and Joomla isn't far behind.  Between the two of these coding structures over half the world's websites are built on them.  If you can build a WordPress or Joomla theme you can sell it to other designers, freelancers or private web owners.  Most themes go for $50 and have an average of 1,000 sales a year.  Once you build it there is nothing more to do than offer a portal to pay and download it.  Same goes for a plugin.
Did you know that the WordPress media library doesn't have any type of organization?  If you built a WordPress media folder plugin you would get over a million downloads in the first month.  Even if you offered that for as little as $1 that's a million tax-free dollars in your pocket in 30 days.  If you built a Joomla component that transformed the dashboard into something more streamlined like WordPress….. Joomla would take over the internet, and your component would be behind that global migration.  10 million websites at even 50 cents would put $5 million dollars in your pocket.
Those are plugins or components that a superstar coder would have to build, but if you built something as simple as a social media slider like I did for the everyday user to incorporate onto their site you could sell that plugin or component for around $30, and expect around 1,000 downloads a year. My plugin only got 872 downloads last year, but that's the third year it's hit triple digits.
A clean, good looking fully functional template for Joomla or WordPress could be downloaded thousands of times a week.  If you built something that either of these communities would like to see you could create a passive income that could fund your travels for the rest of your life. And it wouldn't be hard to find out what these communities want just head over to their support forums.
Take a look at a component called Easyblog for Joomla.  I was one of the first users to use that component when it was free back in 2012, and now they charge $79 a year for a subscription.   That's $6.50 a month for the 512,000 people that have downloaded that component! How far could you travel on $3.3 Million dollars a MONTH?
It may take some time to build up the reputation or the following for the digital products you build, but once you get there it will be an automated stream of revenue that you can rely on to fund your travels for years to come.  And Treehouse has courses specifically focused on WordPress or Joomla themes and their perspective accessories like plugins & components.  With Treehouse only being $25 a month it's hard to think of better ways to spend that money.
Looking for other ways to fund your travels with coding skills leave a comment below, and I will show you how to become a digital landlord renting out your website to local businesses for a steady stream of monthly income.
Go back to Paid To Travel Table Of Contents
Long-Term Travelers Charge Their Devices At Work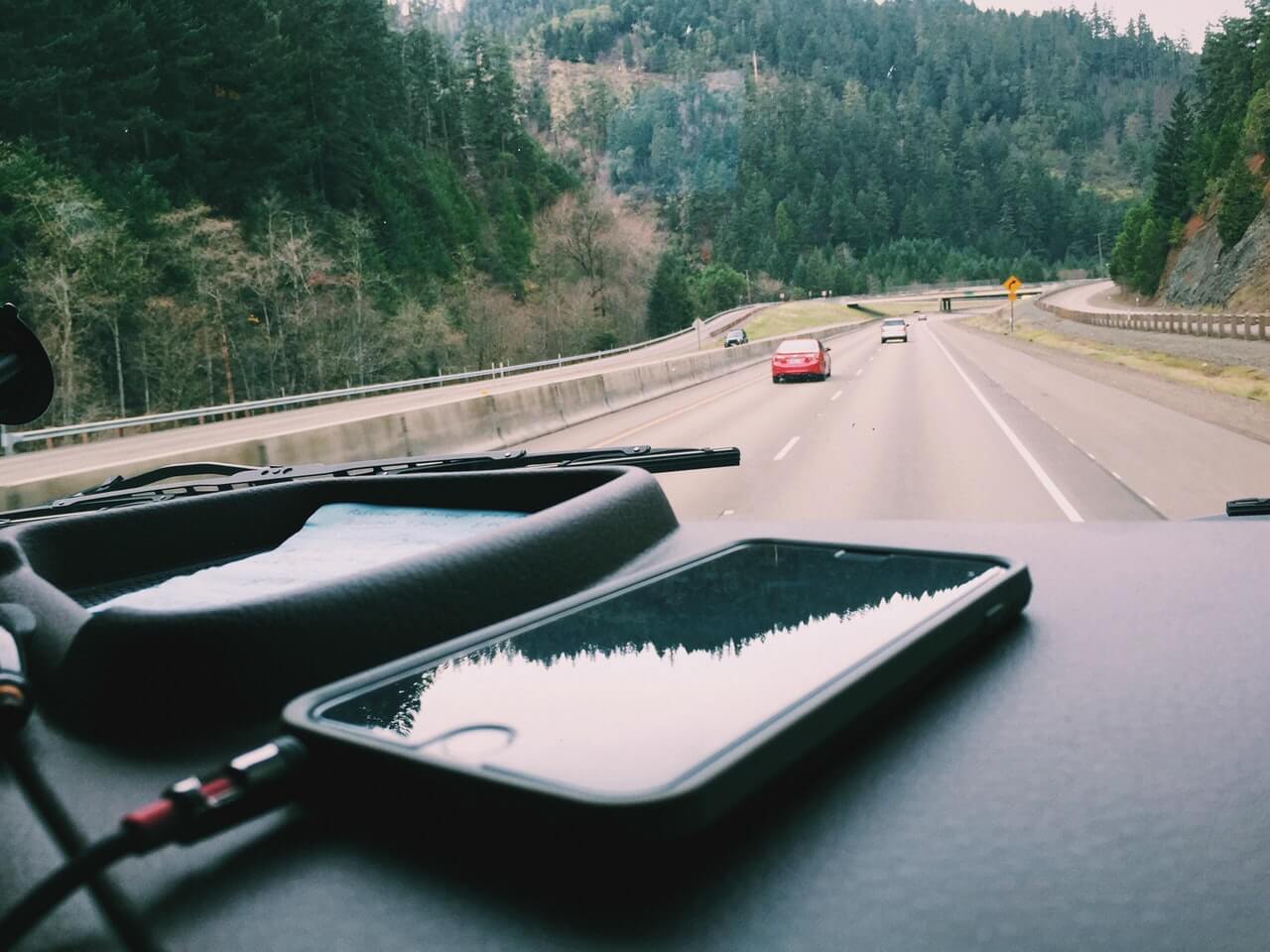 This isn't going to make you any money, but it will save you about $30 month.  That's two weeks worth of lodging at the Happy House Hostel in Cambodia.  These are the type of things travelers think about, and implement them into their daily life.  If your planning a big trip these are things you should be thinking about as well to stretch your travel funds as far as you can.
Use Craigslist Gigs Section to Fund Your Travel Life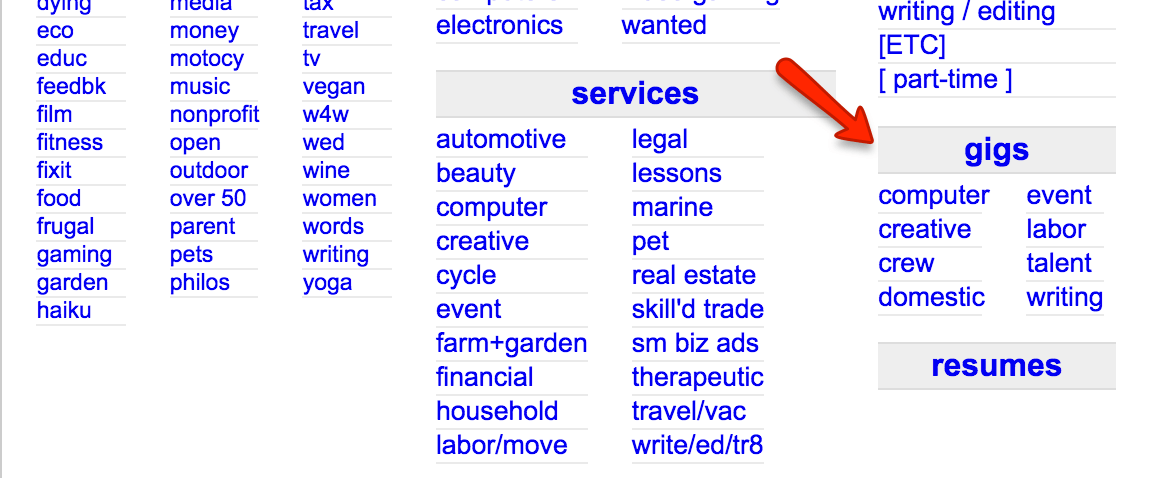 This one has two ways to make money.  One we already talked about above in the affiliate marketing section, but you can make a $100 a day doing some of the easiest tasks alive.  I once moved a washing machine from one side of the laundry room to the other side, and got paid $500.  I had to go to home depot to buy some flex pipe, and a couple of zip ties to make it work.  But I would gladly spend $26 to get $500 any day of the week.  You will find people are willing to pay for anything.  Raking leaves, washing their boat, walking their dog, bringing trash to the dump, hooking up their cable box after getting a new TV, installing a modem, winterizing the RV yadda yadda yadda.  It doesn't matter Craigslist Gig section is filled with easy money.  I don't even understand why your still reading …. there are thousands of paid gigs on craigslist right now.
This is also a great way to pick up laptop income for the older crowd that doesn't know how to find freelance websites.  When I lived in Arizona I made over $200 a day for 6 months configuring email accounts, creating Facebook pages and installing WordPress(It's a 1 click install) for website owners.  Don't have a craigslist section for your city or area I am sure there is a facebook group created by a local that's equal to or better than the craigslist section.  Check out my free camping guide to figure out how to find these groups.
I have been funding travel through the craigslist gig section for years.  If you need help finding this easy travel money let me know in the comments below.
Go back to Paid To Travel Table Of Contents
Check Your Wallet For Special Dollar Bills to Fund Your Travels

A fun way to pay for your travels is to go treasure hunting in your own wallet.  If you go to Coolserialnumbers you can find a list of dollar bills people are trying to collect based on their serial numbers.  Depending on the rarity depends on the value, but most bills on this site are valued between $1,250 & $2,000 for a $1 bill.  So stop reading and go check your wallet.  If you don't have one of the rare serial numbers you can always throw an ad on craigslist for a finders fee or try your hand at flipping. Buy low sell and sell high on Coolserialnumbers.

Let me know what rare bills you found in your wallet.
Go back to Paid To Travel Table Of Contents
Earn More Travel Money by Hunting Worms 
My favorite long-term travel funding ideas are usually the cheapest to get into, but always the weirdest.  Did you know depending on the type of worm you can make up to $235 a day?  In the state of Maine, the bloodworm and sandworm account for over $5 million dollars a year in worm harvesting by paying 24 cents per worm.  That's a lot of worms.  Places outside of Maine the pay is around 8 cents per worm, and that is for the popular night crawler that bait shops across the country demand.  Nightcrawlers usually pay by the pound around $34-38 and takes about 350-400 night crawlers to make a pound.  After developing a relationship with a local bait shop or store your wages may increase, but this is a perfect travelers job.  No boss, no required hours, no uniform, no time clock & no quota.
I only tried this one time and it was in the midwest after a rainstorm.  With beer in hand & bag full of beers, we walked the sidewalks collecting little brown wiggly creatures that we later sold to a local bait shop for over $300.  If I hadn't drank so much I might be able to tell you how much we collected, and how much we sold them for.  But all I know is we had a $300 check to split between the two us for 10 hours of walking the streets of fishing town "X".
Insider tip that I later found out from professional worm hunters:  Use a hose to simulate rain, and make the worms come to you.  Three hundred dollars a day could fund a lot of adventures.  How many worms would it take to pay for your next big trip?
Go back to Paid To Travel Table Of Contents
Generate More Travel Money by Creating a POD (print on demand) Store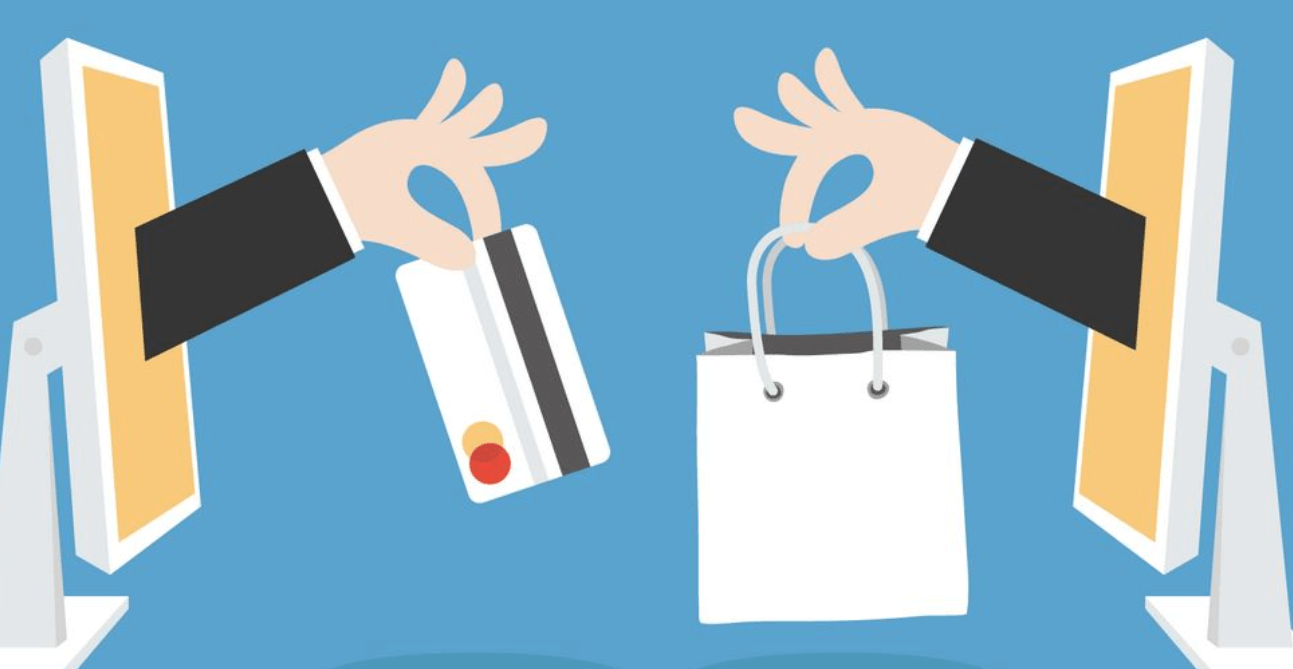 This may sound intimidating to fund your travels through a POD, but actually it is pretty easy.  All you have to do is provide the photo, and you have a store. Take a look at this google search for POD sites like ZAZZLE Redbubble or Society6.  A POD was originally set up for artists to monetize their work by diversifying their available products.  Over the years POD's have morphed into Tshirt & branding opportunities for all kinds of businesses & individuals.  The real appeal to  POD's is much like a blog you don't need any money to start up.  You don't need to buy any product, ship any product or deal with any customers.  All you have to do is provide a photo and virtually place it on a product.  The websites take care of all the payment, design, inventory, shipping & customers.  It's the perfect online business because of how little it costs to get started.
Obviously, it will take some time to build up an audience & become a millionaire.  But once you do imagine all the products you can sell around social events like: the latest star wars movie release, newspaper headlines, political events.  Anything that causes a stir in mainstream creates instant demand for material product, and all it takes for you to create this material product is a photo.  How easy is that??  Way better travel funding advice then stop buying $5 coffee's right?
The best advice I can give any new PODer is be rare or be trendy, but don't follow the crowd or you will get lost in the shuffle.  Promotion costs money lots of money, but a cheaper way to promote is a PBN.  Private blog network.  Only costs $3 a month to create a website, and the more websites that point to your POD store the more people that will be looking at your products. Plus you can add affiliate links & advertising to your satellite websites with all the content you'll be creating.  Who knows this could be the first branch of your digital empire.
Need help starting your POD store to fund your travels let me know in the comments.
Go back to Paid To Travel Table Of Contents
Creating Online Courses to Fund Your Travels Around the World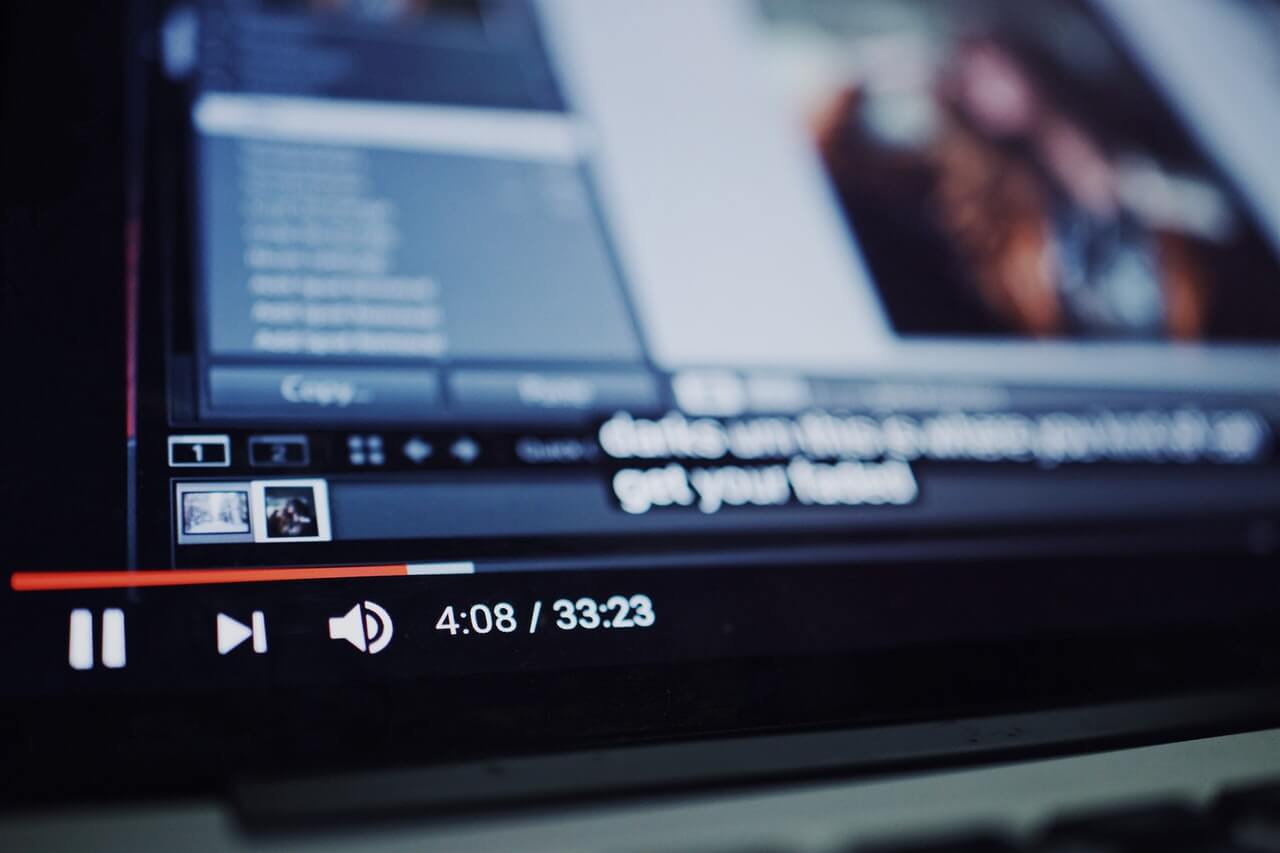 More and more people are turning to Youtube and other online sources for education.  Mechanics are becoming Youtube stars.  Self-paced tutorials are popping up on blogs all over the internet. Colleges, brick & mortar or online, are seeing a drop in admissions.  People are turning to figures they consider authoritative on certain topics and asking them to teach.  People are tired of spending thousands of dollars at Universities to get the same knowledge they can get from Hank in Arizona for free off of Youtube.  Millions of people are signing up for Kendras learn to code class on Udemy for $2.99 instead of lining up at MIT to pay a $45 application fee to see if they qualify to accumulate thousands of dollars of debt over the next 4 years.
The internet is quickly transforming the education industry, and Udemy is rapidly becoming the powerhouse online institute.  The best part is you don't need an educators background or even a degree for that matter to create a course.  Seriously, there is a course for $10.99 on How to be Happy.  So if you have enough knowledge on any topic you can create an online course at Udemy.
You could teach a class on how to build a tree house, or how to canoe across a lake without getting eaten by a giant worm.  The choice is yours, and the possibilities are endless.   Udemy has a step by step breakdown on how to get started creating your course, but here is a great cheat sheet on how to make a successful online Udemy course.
There are travelers making $5,000 a month in passive income teaching others how to………….
What do you have knowledge about?  This is a great opportunity for any long-term traveler looking to live a life of travel through a passive income.  This blog posts could of easily been a 90 part series on how to fund your travels, or laptop income, or creative ways to fund your life at $7 a video thats $630 per student for the life of my Udemy portal.
Creating an online course can be fun & exciting as well as fund your travels around the world.  I would love to hear about your online courses in the comments below.
Go back to Paid To Travel Table Of Contents
Fund Your Travels Through Crowd Funding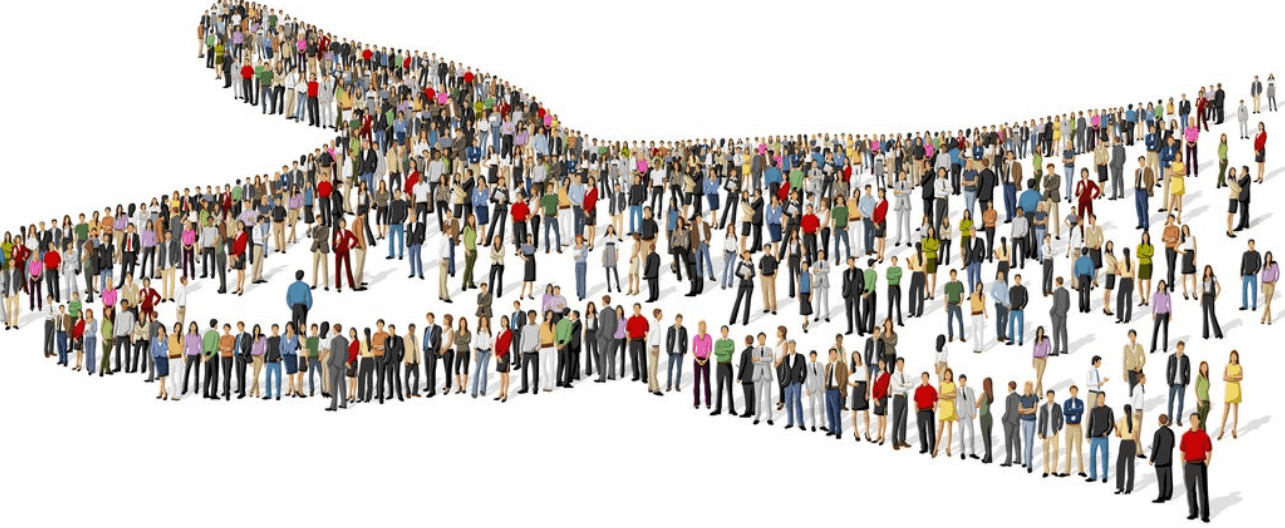 You've heard of Kickstarter or GoFundme right? These are the two most popular Crowd Funding sites on the web.  You pretty much create an account, and ask a bunch of strangers to donate to your cause whatever that may be.  Kickstarter doesn't allow "fund my life" projects like fund my trip to Thailand, but if you create a project that warrants you to go visit Thailand it's pretty simple to get around that rule.   There is a crowdfunding website just for travelers called Fund My Travel where you can make all the "fund my life" projects you want.
With any crowd funding campaign it isn't simply a matter of "build it and they will come", It's more about creating awareness, momentum, and adequate rewards.  Just because you ask for $1 to fight breast cancer doesn't mean your going to reach your goal if nobody knows about your campaign.  The same goes for your "fund my travel life" request.   Here are some tips on how to make a successful crowdfunding campaign.
I have met many travelers that have found success with this.  The number one thing I got from all of them is treat it like a job application, and pay attention detail when answering all the questions & filling in the fields.  Try to find other campaigns similar to yours to get ideas of what to say, what rewards to offer, and what type of media to create or include.  Don't be the pioneer of your type of campaign, but don't get lost in the crowd either.  And the number one bit of advice rally friends & family to share your campaign with others.  The more people that know about your campaign the better chance of success you will have. It's the core requirement for any internet business.
Brittany from Ohio told me she raised $25,000 for her AROUND THE WORLD trip because a neighbor who she never talked to found out about her dreams.  He'd always dreamed of doing the trip himself, but never found the time.  So he decided to fund Brittany's dream so she wouldn't be wondering with regret some day.  You never know who your travel angels will be, or what chord you struck to trigger their generosity, but without travel angels some adventures would never get out of the starting gate.
Share your crowd funding campaigns in the comments below.
Go back to Paid To Travel Table Of Contents
Cutting Back on Spending Will Be Your Travel Budgets Best Friend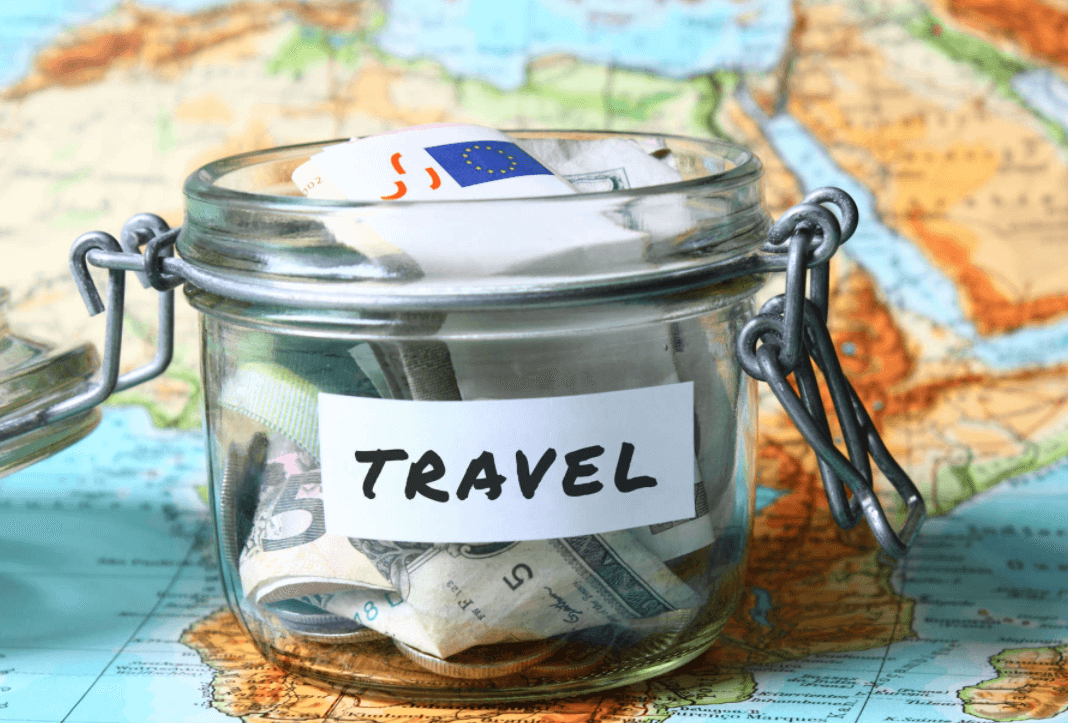 This one is pretty obvious right, but the first step in taking your dream trip is starting down the monetary path of financial responsibility.  Travel is the most amazing finance professor you will ever have, but travel gives the test first and the lessons second.  With all the advertisements showcasing fancy hotels, and bottomless drinks by the pool.  If you don't follow a budget your going to have a short travel life. This can be difficult for new travelers to become orientated with especially on their first trip.  Be aware partying is the quickest way to kill a budget.
So cutting back on spending is going to be a skill your going to have to hone before you get out on the road.  Cutting back isn't necessarily getting rid of, but more like finding a creative solution at a cheaper rate.  For example you can get rid of your home internet and TV provider, but still watch all your shows on the big screen in your bedroom.
How you ask???? Well if a family member has the same TV package, all you need is their login credentials & a chord.  Before traveling I used to spend $80/month on home internet, and another $150/month on TV.  Now I give my brother $20/month and have access to all my shows, and with a USB-C to HDMI chord I watch them on any flatscreen TV with an HDMI input using my cell phone.  My brother who once had a bill now makes $50 a month from 10 friends & family members piggy backing off of his utilities.  It's the family plan that the cable and internet companies won't tell you about.  It's the $240/year plan versus the $2760/year plan for the exact same product!
There is no way to cut back on spending unless you know where the money is going, and the only way to do that is to meticulously track all of your spending.  This can be fun too if you let it.  I met a couple from a Canada a few years back that realized they were spending way to much money on designer coffee in the morning.  So they learned how to make it at home, and now every morning they enjoy their designer coffee at a drastic discount.



My mother who is not a traveler asked me for ways to save money.  Swapping her new car for an affordable used one got rid of her monthly payment, expensive full coverage insurance & better gas mileage.  We also got her an audible account instead of buying books, put her on the family TV plan, and added her cell phone to my plan saving her over $20,000 in one year.
Spending is personable and cutting that back is emotional.  What works for some may not work for others.  You just have to keep trying until you find what works for you.  Quitting smoking, stop going to bars & avoid parties you will give more travel money in your pocket.  But what else can you adjust to put more money towards your big trip?
Tell us what you have cut back on to save for your big trip in the comments below.
Go back to Paid To Travel Table Of Contents
Fund Your Travels by Selling Tree Burls
Funding travel is a creative job in itself, and any long term traveler will tell you the job doesn't matter it's just a means to the end.  Whether thats washing dishes or selling tree burls it's funding your travels, and thats all that matters.   If you have never heard of a tree burl before thats OK.  Neither did I until I ran into this guy from the Pacific Northwest who was on his 9th year of travel.  The girl sitting next to me blurted out, "How do you afford that?"  When he responded with, "Selling Tree Burls."  I had to chime in.
Tree Burls are deformities in a tree forcing the grain to grow in a exotic pattern.  Usually found on the trunk, base or underground they form a rounded wart in the tree that can be as small as a few inches or as large as vehicle depending on the tree.  Caused by stress, injury, fungus, virus, insects or even mold causes this prized tree wart.  This deformity causes the tree grain to grow in an exotic & beautiful pattern helping woodworkers create amazing furniture or wood art.  Making these outgrowths highly sought after, and very lucrative if you find the right buyer.
Matt from Washington makes over $100,000 a year cutting out tree burls and selling them to private furniture makers.   The real art here is finding a vendor to buy your burls.  As elusive as burls are so are vendors that are willing to pay for your finds.  When you do find a vendor you can expect to be paid around $0.75- $1.50 a pound depending on the size, tree & design.  To find vendors in your area check with the DNR or local woodshops.  Here is a list I found for possible MN burl vendors through google.  And wood magazine has a great article on how to harvest a burl to sell later.
I am including this as a way to fund your travels, because I learned it from a fellow traveler.  But mainly because the cost to get into this is less then your monthly cell phone bill, and all it takes is some research & log time.  Literally!  There is no season, special permit, or singled out tree requirement to make money off of selling burls.  Pretty straight forward, and any able bodied individual can take advantage of this creative travel funding "adventure job".
Need some more tips on how to find tree burls to fund your travels ask in the comments below.
Go back to Paid To Travel Table Of Contents
Extend Your Travel Budget Funds by Cutting Your Cell Phone Plan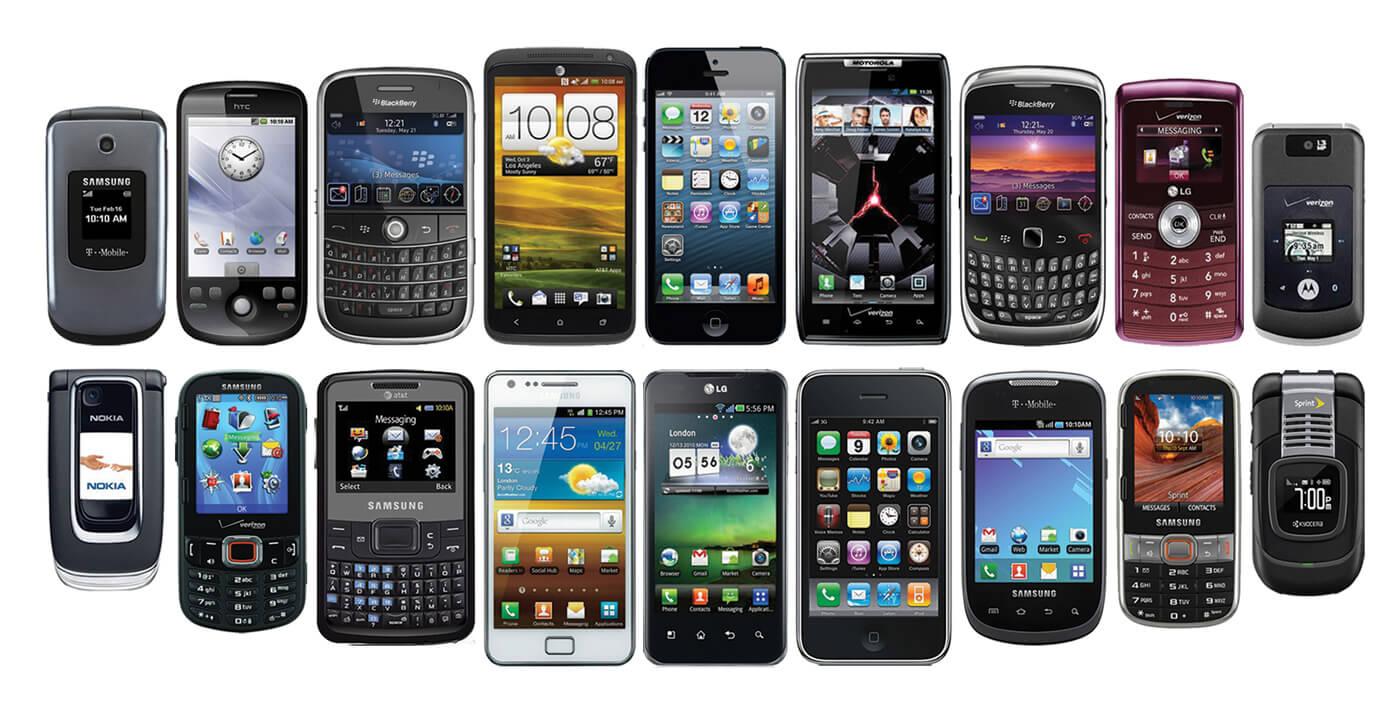 When I first started traveling cell phones weren't ever part of my travel budget let alone how to tweak them to extend my travels.  I probably should have mentioned this when I was talking about spending, but cell phones are in a category all by themselves today. Here in the states we have the big four: ATT, Verizon, Sprint & T-Mobile.  J.D. Power recently published the average cell phone bill is around $73 a month or $876 a year.  Most of the people I know have a cell phone bill thats double that.
If your a powerhouse cell phone user there's nothing I can do for you, but if you can break your habits or control your habits there are cheaper alternatives.  I am always on the hunt for ways to keep my lifestyle at a more affordable cost, and when I discovered Republic Wireless I broke out the happy dance.  With a coverage map that stretches from coast to coast & uses 2 of the strongest networks in the country you concede nothing, and gain everything.  On Republic Wireless your annual bill should be less then $300 a year, and on one of the name brand carriers your annual bill will be closer to $2,000 then it will be $1,000 a year for the same phone service!!!!!!!!   With  Republic Wireless you can get unlimited talk, text & data for $20 a month making it a pretty easy decision to switch to Republic Wireless.
Switching carriers isn't always an option, but every carrier out there has basic plans starting at $10 a month.  If you don't need unlimited text, talk or even data maybe this is the way to go.  You will have to be more selective about how and when you use your phone, but if your diligently proactive this is a very viable cell phone option.
Prepaid phones can save you even more.  Working at seasonal jobs or being a long term backpacker it's hard to stay connected with people you meet along your travels.  At one point my phone didn't ring for three months.  Which is why I switched to a prepaid option through Tracfone.  For $125 I got 1500 minutes and 5 GB of data that lasted me 14 months while traveling around the United States back in 2010.
Even in today's world of shareholders and profit margins many cell phone companies still offer a free phone to use their services.  These won't be the most hi-tech fancy model, but if you just need a simple device that makes and receives phone calls consider this option to save you even more money.
Speaking of free cell phones.  Ever heard of google voice?  You can call anywhere in America for free with google voice.   Send/Receive unlimited text messages for free, and you even have free voicemail.  The only catch is you need Wifi or internet connection.  I used an old ATT phone I bought at a pawn shop for $5 to use google voice for 2 years, and my total bill was $0.00.  It takes effort and a bit getting used to, but once you figure it out It's a free phone that you can use anywhere.  Using either one of these options can put thousands of dollars a year back in your pocket!
I still have my google voice number, and use it every time I embark on long term travel.  Mainly because it's free, but it forces me to interact with the locals for information instead of relying on google or other data consuming travel resources.  Google Voice also has a "block caller" option that comes with a handy little feature that says this number has been disconnected when they call it.  I haven't had to deal with a telemarketer in years!!!
Let me know if any of these travel funding tips helped you out in the comments below.
Go back to Paid To Travel Table Of Contents
Bankroll Your Next Adventure Delivering Packages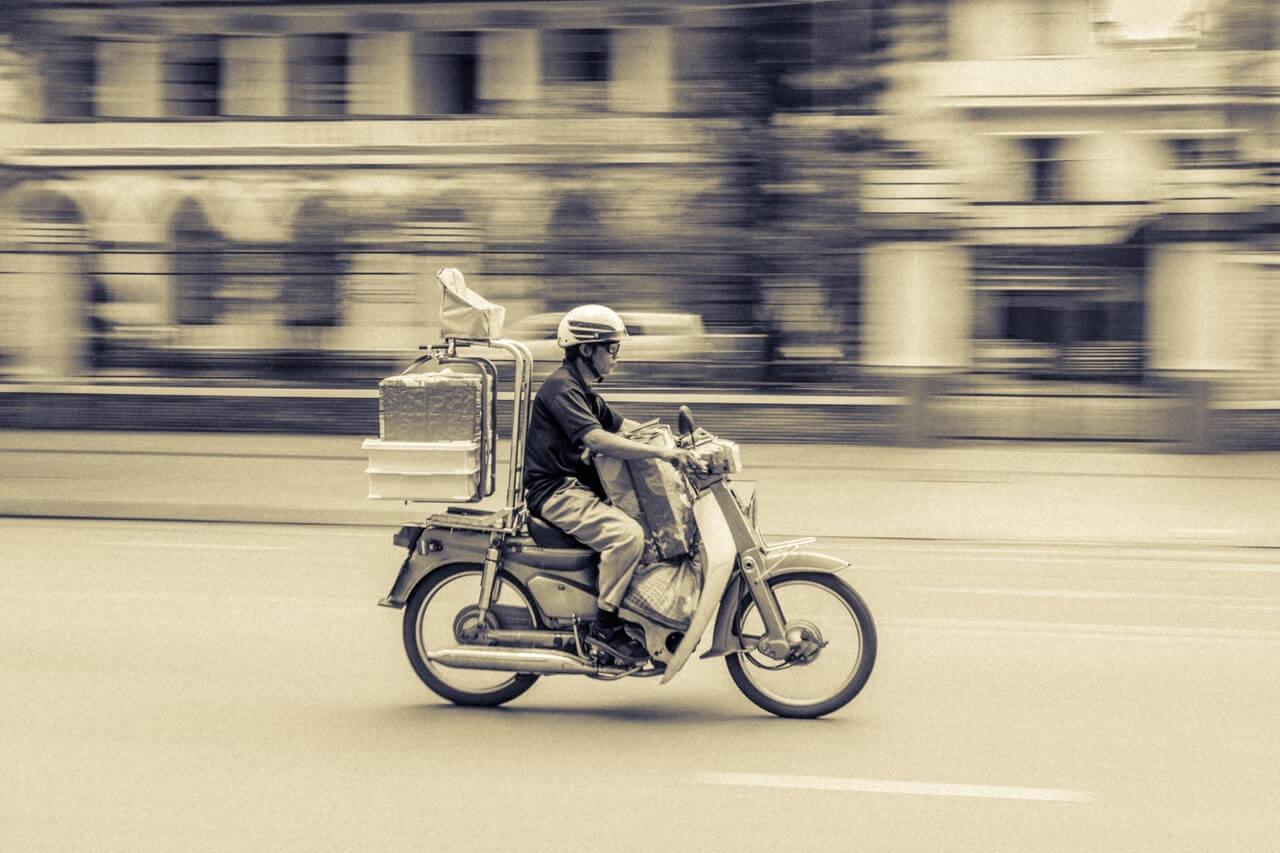 Once upon a time I got fired from a restaurant job for a traffic violation that happened 20 years prior, and the worst part about it was the time of year this happened.  Anyone in the restaurant industry knows the worst time of year is January & February.  While sitting around cursing my luck I eventually landed a delivery gig for a company in Minneapolis while waiting for the restaurants to pick up.  Driving roads covered in ice & snow during rush hour traffic in harsh Minnesota winter months isn't the most appealing, but receiving a weekly $1500 paycheck cancels out a lot of the annoyances.
After a few months of racing around the city delivering boxes from business to business I stumbled upon a reality show called Shipping Wars.  Shipping Wars highlights the skyrocketing popularity of the gig-economy right now.  Cost of living is rising, and a liveable wage is hard to find.  So people are turning to the gig economy to combat this.  Whether thats playing taxi, landlord, or freelancer people are finding second incomes in all shapes and sizes thanks to the internet.  One that is completely transforming the shipping industry is USHIP.
USHIP is a unique website that allows users to find discounted shipping alternatives to deliver everything from cars to couches.  A user will post what they want to ship, and drivers will bid against each other trying to win the contract.  For example:  John Doe from Iowa needs his dog shipped to Seattle.  Hundreds of Ushippers will logon and bid on the gig.  John will pick the winning bid, and set the money aside in an escrow account.  Ushipper "X" will pick up the dog and upon delivery in Seattle the funds will be released out of escrow.  Some contracts will pay upfront, and others will have a down & final payment.  Thats all worked out in the bid negotiations.
I did this for one summer with a 1998 Nissan Pathfinder delivering couches, chairs, birds, golf clubs, stereo's, hockey equipment and whatever else people wanted to ship.  With the help of Rudy (my 1998 Nissan Pathfinder) I made $18,000 in 3 months delivering miscellaneous items across the country.  It's a very easy way to make a decent living.
Best advice I can give you is find a second driver, and all you "vanlife" travelers this is a great way to delete your fuel costs from place to place.
Need help funding your travels as a delivery driver leave a comment below.
Go back to Paid To Travel Table Of Contents
Add More Travel Money in Your Wallet by Donating Blood, Sperm or Plasma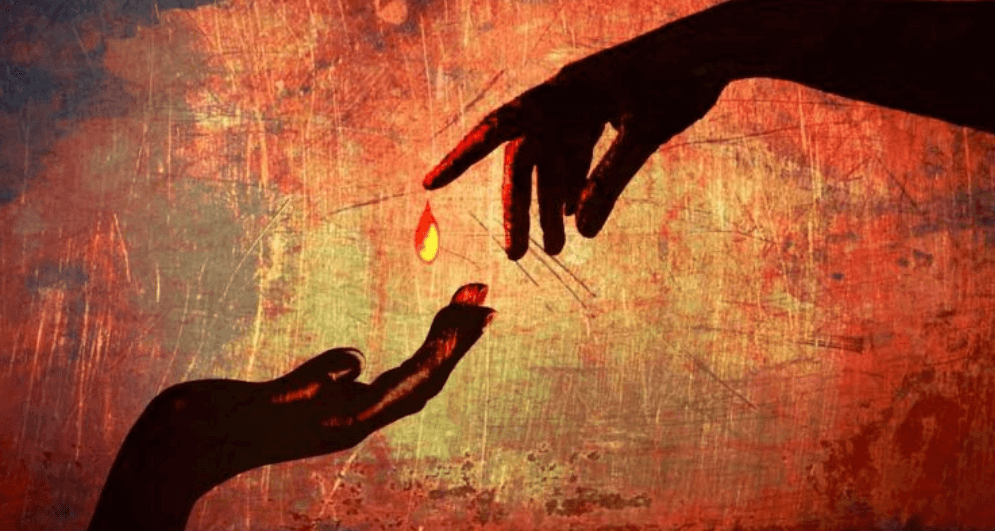 Tragedy happens everyday, and there are thousands of people in desperate need of blood or plasma.    Donating blood can get you as much as $200 month, and donating plasma can get you as much as $400 a month.  Think $600 a month is good for 20 minutes of lying in bed, how about $1000 a month for donating sperm.  Thats $1600 a month for donating blood, plasma & sperm. It's not the most glamorous or readily available, but $1600 is serious travel funds in third world countries.
Go back to Paid To Travel Table Of Contents
Etsy & Long Term Travel Are Best Friends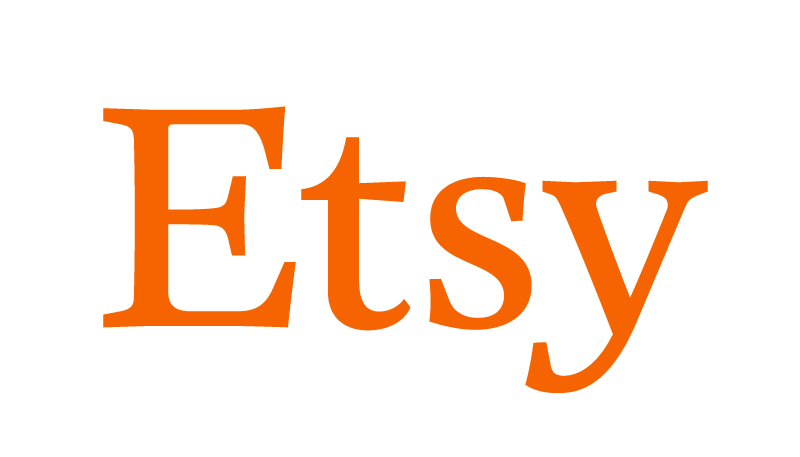 Lately I have been using a site called Etsy to fund my travels.  Etsy is one of the greatest platforms of our geneartion.  If you are a creative person that likes to make things with your hands you have to start using this platform. Etsy is like Ebay, Amazon & Craigslist all in one spot.  You can only sell handmade items on Etsy, and there are thousands of people shopping right now for your product.  Never heard of a sander? Grinder?  Don't know how to crochet, or draw a stickman?  Neither do I, but I made $7,300 in one month off of Etsy by selling homemade stuff I found on Craigslist, in Goodwill, Pawn shops, garage sales and other thrift stores.  You don't need to know how to build stuff you just need to know how to buy handmade built stuff and flip it for a profit!!   I love Etsy and I love the ski bums from Crystal that introduced me to Goodwill because without them I would have never known how to flip used handmade goods that cost less then $10 to buy.
Flipping free or drastically discounted items is one way of making money, but if you have a creative side Etsy is a gold mine.  You can even buy the materials you need from other Etsy users to make the creations you want to sell.  Reclaimed barn wood & pallet wood are hot items right now, and there are 1,300 different vendors selling: Reclaimed Barn Wood, Pallet Wood Canvas, Reclaimed Wood Canvas, Pallet Wood for Signs, Blank Wood Signs, Pallet Wood Sign, Burnt Wood Sign, Blank BlackWood Sign, DIY Pallet Wood Sign and many more blank wood canvases for less then $7 a piece!!!
Slap an inspirational travel quote on there and flip it for $50 plus.  Seven dollars, 20 minutes of cursive writing & shipping gets you $43 towards your big trip.  Something you can do over and over and over.  Pinterest is filled with creative things you can make to sell on Etsy. Facebook garage sales are great places to unload your Etsy creations. Consignment stores in your area would love to add homemade inventory!
With Etsy you can be a creator, supplier, flipper, designer or even a middle man to generate travel funds! Let me help you build your Etsy Empire by leaving comments below.
Go back to Paid To Travel Table Of Contents
Fill Your Travel Wallet With Unclaimed Money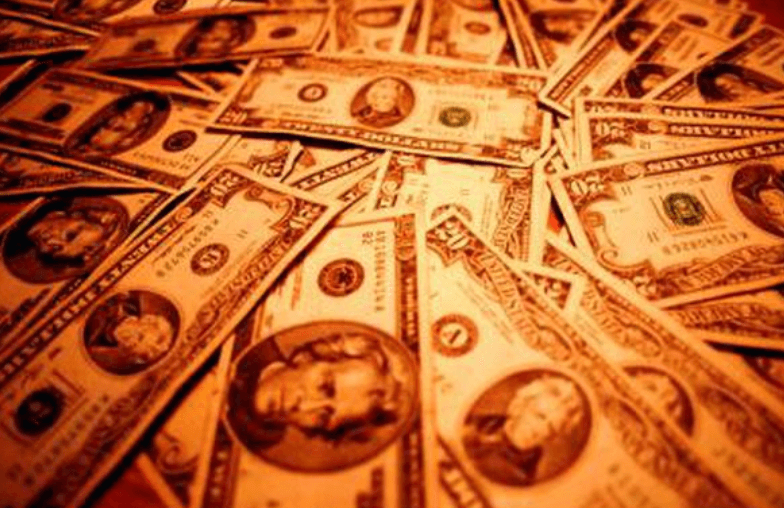 Finding free money is always my first choice to pay for travel!  Back in 2011 when I was cleaning out my RV I found a 3 year old money order that I had never given to whoever I was supposed to give to.  I went to the bank to see if it was garbage or if I could get my money back.  The lady told me that it was in the states unclaimed money fund.  She gave me the necessary paperwork to fill out, and a link to the government's unclaimed money site.  I found that I had over $4,000 in unclaimed money.  Between landlords and companies not cashing my money orders they all went into the states unclaimed money fund.  My mom & brother also found out that they had over $1,000 in unclaimed money waiting for them too.  It costs nothing to check, and is a great bonus to fund your big trip if you win the "Found Lost Money" drawing.
How much money did you find when you checked?
Go back to Paid To Travel Table Of Contents
Flipping Freebies Is An Easy Way to Stack Travel Money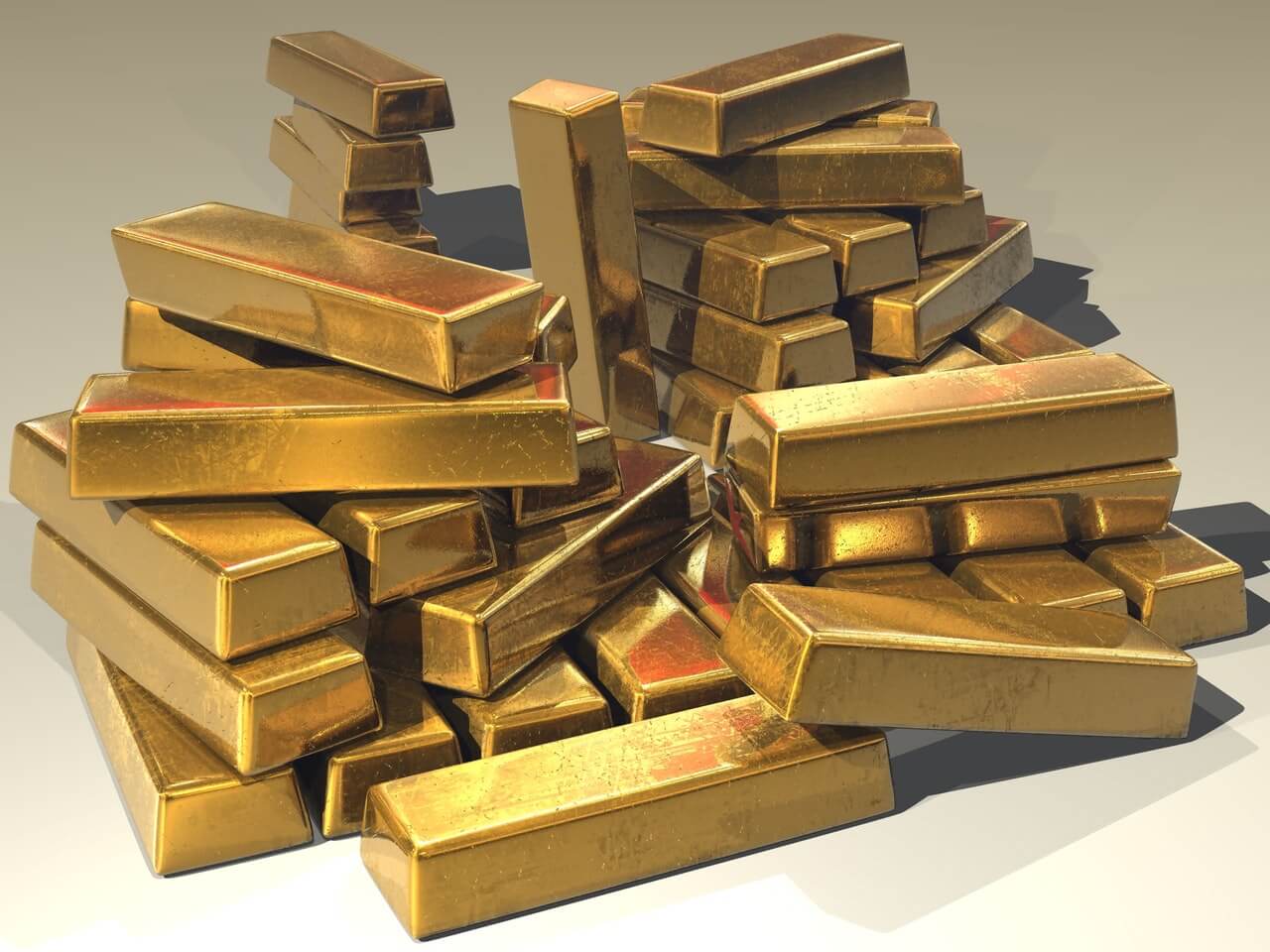 Long term travel will teach you creativity, ambition, patience & humbleness to lengths that will test you on a daily basis.  One of my favorite things to do to make travel money is flipping freebies.  Craigslist is like the ultimate thrift store. People give away valuables all the time.  You can logon to your area's craigslist right now, and find 100s of Free Couches.  If you are near a college campus each one of those couches is a $25 bill.  I would strongly stay away from couches, beds and other furniture unless it's in great shape.   It's bulky and hard to get rid of when there are so many freebies to compete with.  Sometimes this takes time, and you can't get your money back same day.  But flipping freebies is quick and easy money.  
From Craigslist "Free" section you can find hot tubs, RV's, campers, dishwashers, heaters, fireplace's, animals, coolers, grills, furniture, cars, building materials, houses, landscape materials, plants, yadda yadda yadda.  You name it you can find it in the free section.  Some things might take longer to flip then others, but your ROI is always a POSITIVE since you got it for FREE!
Take this to next step and use it to stock your Etsy store!  Have you ever heard of hydro dipping?  Hydro dipping  is a way to custom paint anything without actually painting it.  The Rolls-Royce hydro dipping equipment will only cost you $5,000 to get set up with your own business.  Don't have $5,000 thats OK you can get a kit for less then $200, or you can do what my brother did and use a bathtub to dip your creations.  Theres Youtube videos showing people using a kiddy pool that you can pick up for cheap at Wal-Mart or for pennies off of Craigslist.  Why am I telling you this because all the free stuff you can pick up from craigslist can be dipped and flipped on Etsy.
They are selling hydro dipped coffee mugs for $35 on Etsy.  All those used fridges, counter tops, grills or coolers dip them in a popular sports team like the Yankees, Bulls, or Patriots logos and you'll have more demand than you can keep up with.  The possibilities are endless, and your customer can now brag he is the only one with Patriots car rims or a Yankee toaster.  Hydro dip an old wine bottle in a gold leaf pattern, and I'm sure some bride to be or wedding planner will buy that used wine bottle for more then it cost when it was full.  Hydro Dip any wood furniture with a wood grain pattern and flip it like it was new!  Dip that used counter top in a river rock pattern and watch people fight over a used a counter top!
Craigslist free section is literally the epitome of, "One mans trash is another mans treasure." If you ever get a store front put a dumpster out front welcoming people to drop off their junk.  It's just free inventory.  Ever seen a skull covered microwave?  Now you can make one, and sell it to the masses!  Travel will teach you to be creative whether you like it or not I promise you.
Tell me what you found in the craigslist free section to fund your travels in the comments below.
Go back to Paid To Travel Table Of Contents
Forex Will Make You An Expert in Foreign Currency Exchange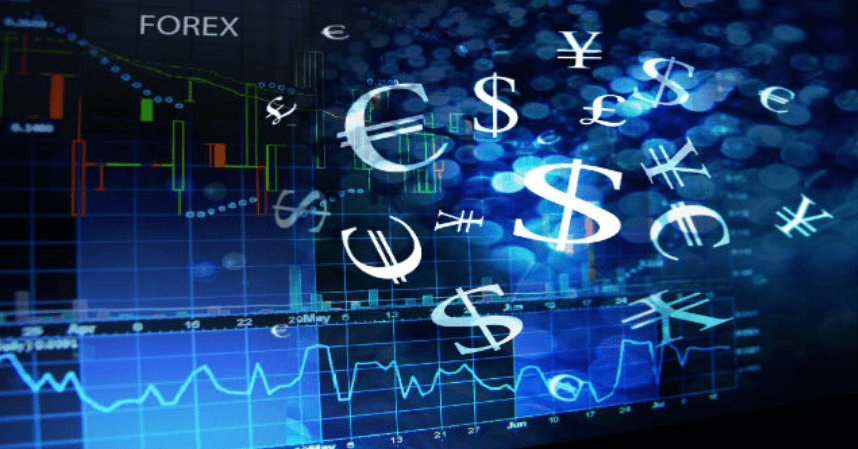 When your looking for ways to fund your travels sometimes there's no avoiding the old saying, "Sometimes it takes money to make money."  Forex is a foreign exchange currency trading website.  It comes with all the risk of trading stocks, bonds and other non-guaranteed investment options.  So why am including this in ways to make money for a traveler?  Because Forex provides two options for it's users: Real & Demo.  I am not a stock guy, but I'm trying to be.  I bought two, yes you read that right, two stocks of facebook.  I am glad I did, but who buys 2 stocks?  I've obviously made a profit from that investment, but the point is I don't like to risk my money on volatile investments.  
Which makes Forex perfect.  It allows you to do your research, and then implement your research into investments on it's demo version.  Where you can learn the ins & outs of foreign currency exchange without risking any of your money until your comfortable doing so.  I love it.  I wish stock trading websites would implement this into their websites.
This is why I love Forex it allows me to invest in my future with a safety net, and slowly build a reoccurring monthly stream of revenue out of minimal investment.  It's not for everyone, but Forex provides a risk free way to learn foreign currency trading.
Whats the most you made trading currencies?
Go back to Paid To Travel Table Of Contents
Get Paid To Travel The World With The Foreign Services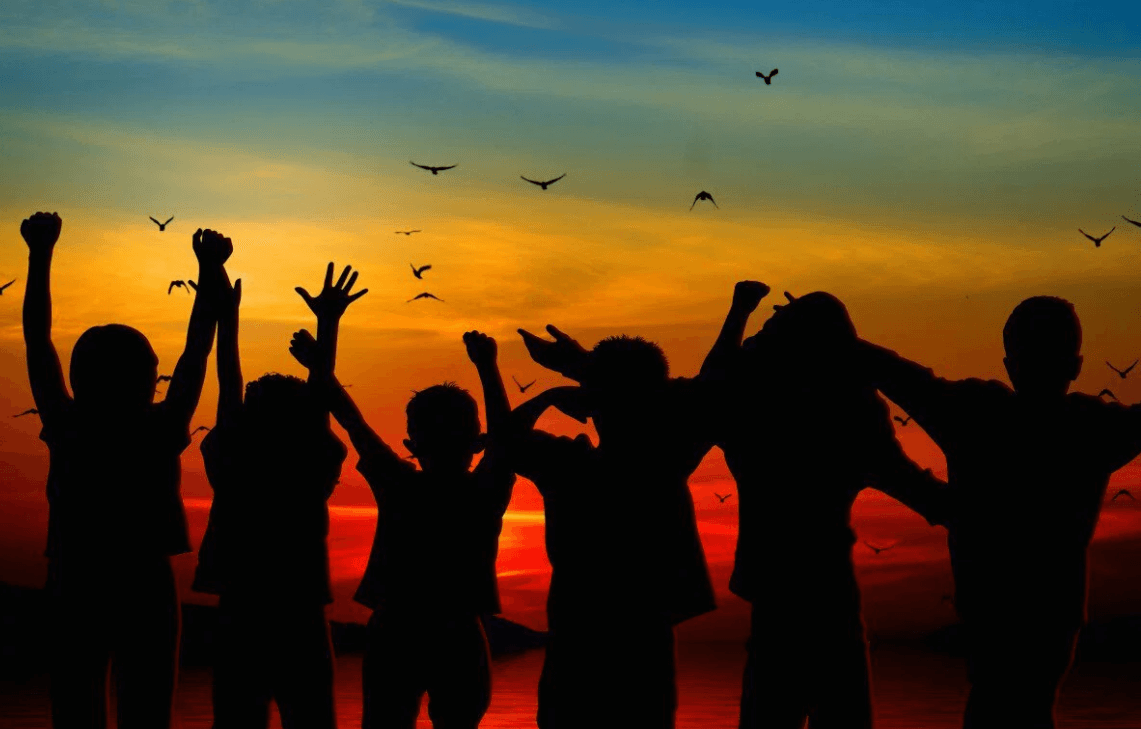 Travel's greatest appeal is it's potential for a "way of life" that allows travelers to slowly travel carefree from destination to destination.
Foreign Services provides the opportunity to work and experience cultures, customs and people of different nations around the globe as well as a paycheck for doing so.  This is probably one of the most lucrative ways to fund your travels because the average Foreign Service Officer in the United States earns around $85,000 a year.
A Foreign Service Officer is an unbelievable opportunity for someone who enjoys travel, likes to learn about other cultures and is passionate about public service.  Granted the screening process is extensive, lengthy and not everyone will qualify.  But for those that do this is a comfy way to fund your travels around the world, and it comes with a pension.  BONUS
Please comment below if you have worked as a foreign service officer to fund your travels.
Go back to Paid To Travel Table Of Contents
Travel Farther With Frequent Flyer Miles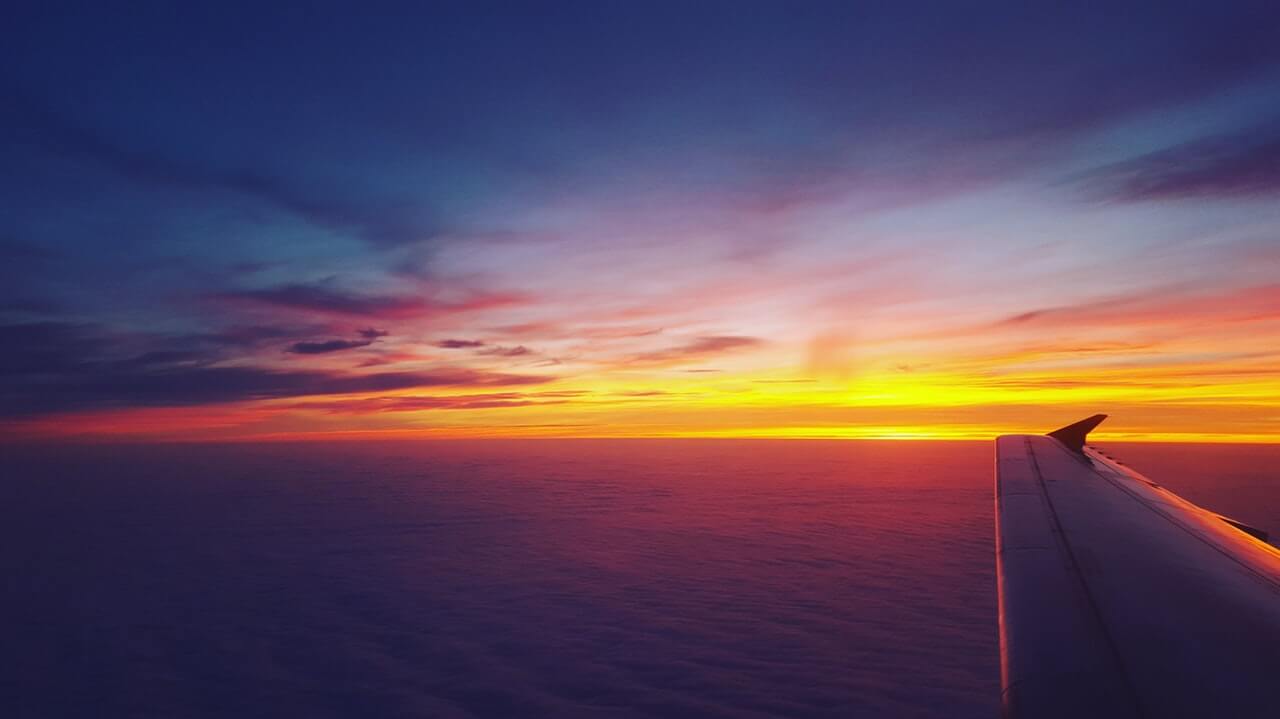 One form of travel hacking is the art of collecting flyer miles, and redeeming them for free travel.  Unfortunately, you need a decent credit score, and a little bit of money to take advantage of this travel hacking method.  The biggest expenses for any traveler is going to be flights and lodging unless your a camper like me.  This is a topic I'm not well versed in, but doing a google search for ways to accumulate frequent flyer miles will result in hundreds of thousands of websites offering tutorials on how to do this. 
I am not a frequent flyer miles guy.  I've used them in the past, but I just don't fly enough to explore this option.  This isn't my expertise I'm more of a driver then I am a flyer.  But NomadicMatt shows you how to hack 1 MILLION FREQUENT FLYER MILES A YEAR, & The Frugal Travel Guy will show you how to travel hack with poor credit.  And if you would like to educate me some more on how to fund my travels with travel hacking I would love to hear about it in the comments below.

Go back to Paid To Travel Table Of Contents
Gaming Your Way Around The World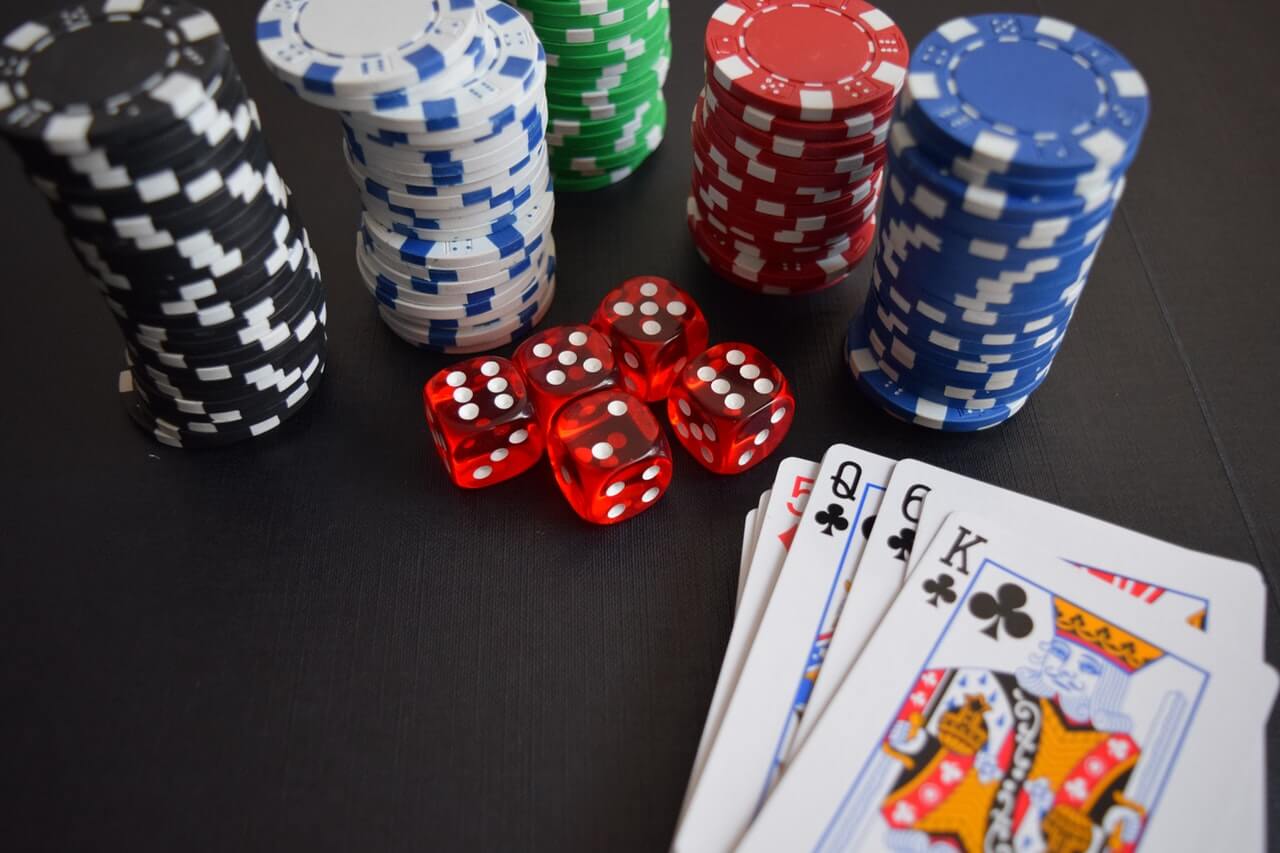 The world is filled with ways to gamble your money away, and ever since Chris Moneymaker won the World Series of Poker Texas Hold'em has taken the world by storm.  Party Poker & Empire Poker were the pioneers of online card rooms that paved the way for poker players to find a game without ever leaving their home.  I used to spend 10-15 hours a day dragging virtual chips to my side of the computer screen.  I was one hand a way from winning a "STEPS" tournament, where you have to win 5 multi table tournaments in a row for a free entry into the Aussie Millions tournament, and I've won my fair share of multi table tournaments through out my poker career.  I never took it seriously until I moved to Arizona where I couldn't find a job to fund my travels, but there was a card room 17 miles away.
Gambling is a game of luck.  Texas Hold'em is a game of patience.  Literally all you need to know to be a winning poker player is know what beats what.  From there all you have to do is sit and wait for the card gods.  It's boring, uneventful & sometimes frustrating because all you want to do is take advantage of the idiot sitting at the table across from you playing every hand.  Unfortunately if you want to be a winning poker player you have to sit on the sidelines until the card gods decide it's your turn.
You can easily make $400-$500 a day playing $1/$2 No limit poker at any card room in the world.  Don't make any moves! Don't bluff! Don't try to out play anyone!  Card rooms are filled with players with pipe dreams & stubborness.  All you have to do is wait.  No one is paying attention, and the ones that do will get out of your way.  Majority of the players at any poker room don't know where the fold button is. So you make them pay max dollar for every card they want to see.  Loose the minimum win the maximum.  It's an easy formula, and one that I have put into practice many of times.  I can walk into any poker room anywhere in the world that offers $1/$2 NL Hold'em and walk out with a profit.
In 2011 I couldn't find work when I moved to Tahoe for ski season so I turned to Harvey's and the Monte Blu.  In five months I made over $40,000, and the bulk of that came during Christmas break when families came to town for their annual ski trip.  No employer! No annoying co-workers!  No needy guests, or ridiculous uniforms!   Ski all day, and shuffle chips all night.   What more could a ski bum want?  With card rooms sprinkled around the globe this is an easy way to fund your travels, and you can sit down with as little as $100 to get started.  It's not gambling if you don't take any risks!
Need some poker guidance to fund your travels leave your questions in the comments below.
Go back to Paid To Travel Table Of Contents
Fill Your Travel Coffers From Searching The Internet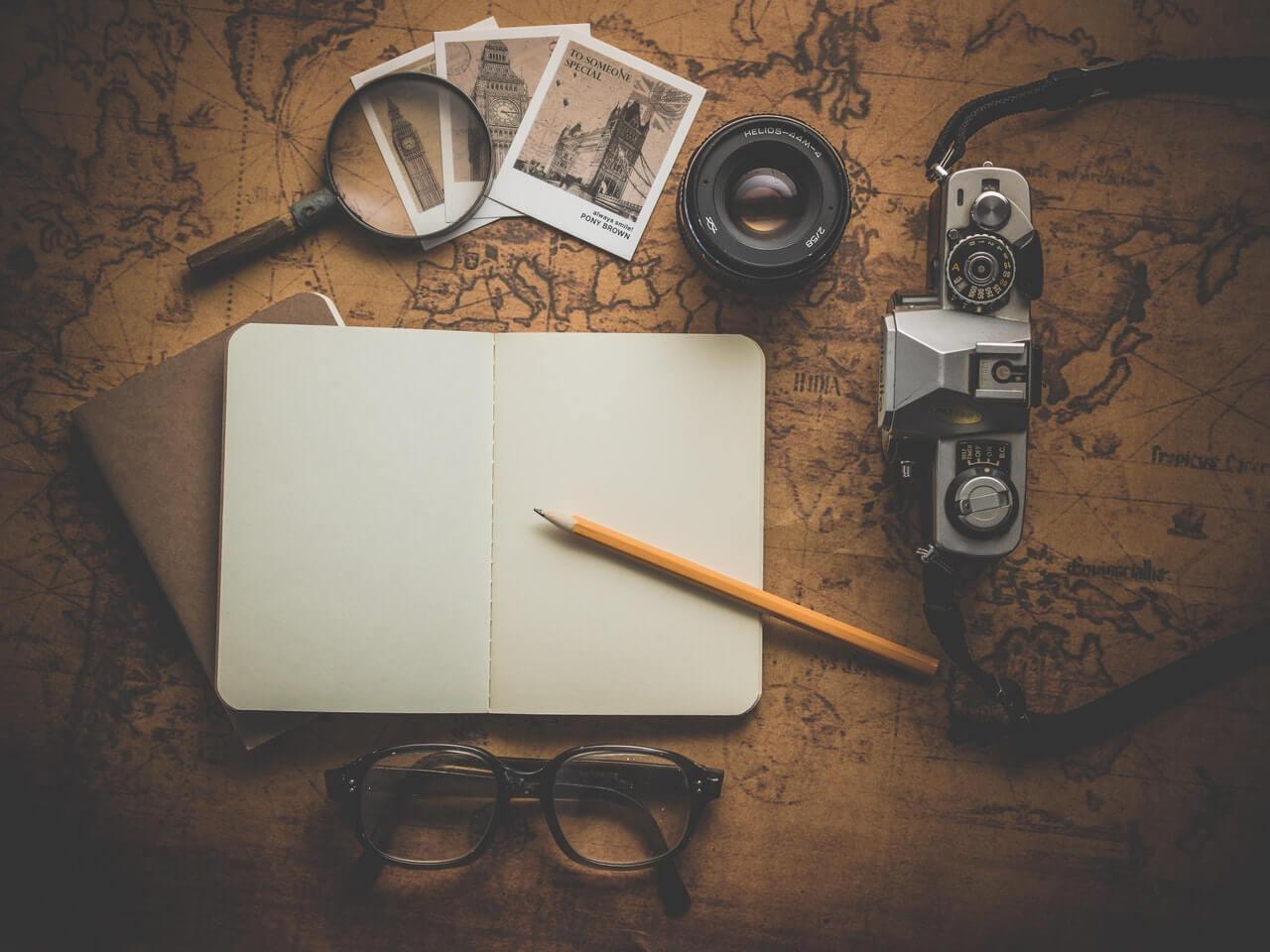 Another creative way to fund your travels is to become a search engine evaluator.  With the internet becoming more and more prominent in our daily lives this is an easy gig to land.  When i worked as a search engine evaluator I made between $12-$15 an hour working as an independent contractor for Bing, Yahoo & of course Google.  I averaged about $700 a month from each of these companies, and was able to work anywhere I could connect to the internet.  
You'll have to pass some tests to qualify, and maybe even do a phone interview before you can start evaluating search results.  But once you get set up you work where ever you like, whenever you like, as little or as much as you like, make more then minimum wage and learn a lot about the world.  Some of the disadvantages are paid once a month, responsible for your own taxes,  becomes tedious & hard on the eyes.  
The companies that I used to land search engine evaluators gigs are:
Sometimes there isn't always work.  Some weeks there were as little as 15 hours a week, and other weeks had over 60 hours.  I was introduced to this gig by a lady that held this position for over 4 years that I met while traveling through British Columbia. Combine this source with inbox dollars, and you could have a nice little stream of revenue each month.
Inbox dollars is where you get paid to take surveys, watch videos and more.  It takes a lot of time and energy to earn enough money to warrant the effort, but if you have some free time and need a few extra bucks here and there it's easily worth it.   
Have you worked as search engine evaluator to fund your travels?
Go back to Paid To Travel Table Of Contents
The Gig Economy Will Set You Free To Be A Perpetual Traveler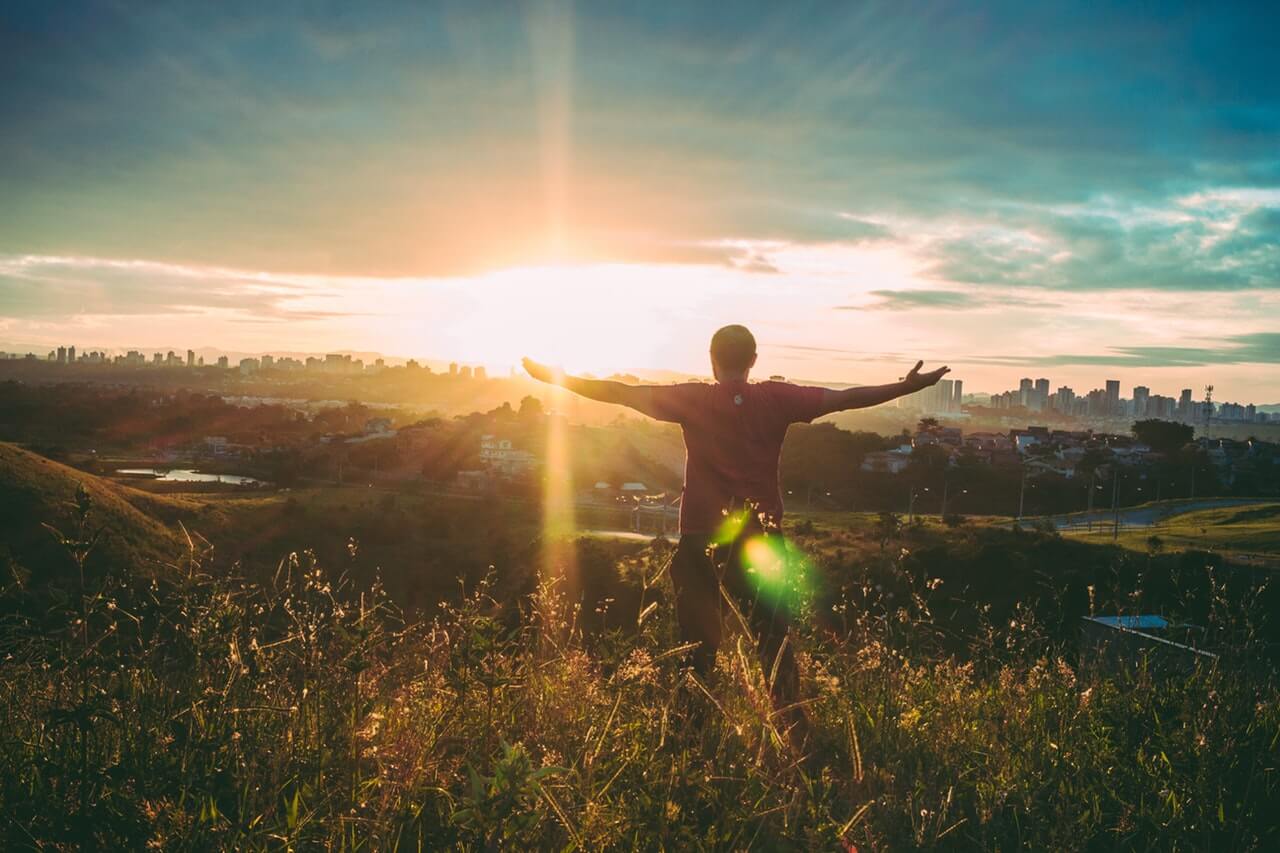 Traveling around the world has dramatically changed.  Especially in the last couple of years.  With the emergence of the sharing economy or better known as the gig economy travel has become easier, cheaper & more connected.  The gig economy allows for travelers to connect with locals, get off the beaten path, save money and even make money!  
The share economy or gig economy are reinventing the way we travel around the globe.  In years past we had to find a motel, hotel or some other form of commercial lodging. Then avail ourselves to fluctuating prices due to destination demand and proactive property managers.  Nowadays when you log onto any booking site after you give them your dates they give you the price for one night in a "bait & switch" tactic to gain your business.  Another reason why I stay far away from the commercial lodging industry.  Which is why I highly recommend Couchsurfing, AirBnB or VRBO whenever possible.
One of my favorite share economy platforms is Couchsurfing, and it has single handily revolutionized the travel industry.  With Couchsurfing travelers gain the ability to meet and stay with locals, and really connect with a place like other generations of travelers weren't able to do.  Couchsurfing is a game changer when it comes to long term travel, or even short term travel for that matter because it is a community full of travel angels waiting to share an authentic experience with you.  With the ability of traveling to exotic destinations while staying in private homes, apartments, boats or even RV's for free.  Travel has become easier, cheaper & more connected through Couchsurfing.  With over 14 million users couch surfing is a vibrant community connecting travelers with local accommodations, local meetups, local travel advice, local things to do & local culture.  Making it the #1 LOCAL travel resource for any traveler.
Much like couchsurfing AirBnB connects travelers with locals and provides a unique authentic experience you can't get staying at the local hotel or motel.  AirBnB offers short term rentals for private accommodations around the globe.  These unique short term rentals can range from private residential homes to floating research vessels in the middle of the ocean.  From Treehouse's to Trains I love AirBnB because of the amenities, spaciousness and they are usually cheaper then a hotel.  They are also great for solo travelers because your host can offer advice and conversation you can't get at a commercial lodging option.  Unless you want to annoy the front desk agent at check out time.
Another reason I love AirBnB is anyone can be a host and turn excess bedrooms, houses, or property into a passive stream of income.  Thousands of individuals have actually created an entire industry by being an AirBnB landlord purchasing apartments in desired locations around the globe & renting them out as short term rentals.  They hire a management company to take care of the check in/ check out aspects, cleaning & emergencies.  All of which is a tax write off come tax time.  Through AirBnB you can create a stream of revenue, continue growing equity & be hands off while you travel the world.
I met this girl in Idaho who owns an apartment in Seattle where apparently the housing demand is completely absurd.  She rents out a 2 bedroom apartment in downtown Seattle for $450 a night with an 80% occupancy rate !?!?!!?!?!?!?!?!? Making her over $9000 a month for doing nothing but changing sheets & washing a few dishes. Which she actually pays her neighbor to do in between guests.
The gig economy has harnessed the power of the internet, and circumvented the bureaucratic nightmare of unnecessary regulation to provide us convenience or income.  Through the gig economy we can generate income or make our lives more convenient, and all we have to do is logon to browse our options. In the gig economy, you don't have to come up with a ton of cash, the way you might as an entrepreneur, or deal with the hassles that come with running a business. I am a big fan of the gig economy because of it's deregulation & simplicity.
A few years ago I was invited to be a taxi driver near a National Park in America, but after looking into the requirements I passed.  This small 3 block town wanted me to get special insurance, bonded, background check, relay all rides into the local sheriff before picking up, and spend thousands of dollars to have my vehicle equipped with a special meter and paybox.  All this to drive drunks home from the local bar, or pick up tourists from the airport & drive them to their hotel.  All of 7 miles away?  Hmmmmm
Instead I applied with Uber, and skipped all the regulatory hassle.  I now use my Uber & Lyft account to drive people in whatever city I am located in.  It's one of the simplest jobs I have ever had.  Whenever I am leaving I simply logon and wait for Uber or Lyft to provide me a fare.  When I first started with Uber I was making close to $1500 a week in a 3 block town that doesn't even have a stop light.  Nowadays, if I am in a high volume tourist town its closer to $750 a week.  I have a friend that drives in Las Vegas for both Uber & Lyft, and after his expenses he brings in around $1750 a week.
The convenience factor more then makes up for the money you might leave on the table somewhere else, but I love being able to bring my job where ever I can bring my cell phone.  The gig economy is here to stay, and as time moves on more and more options will unveil themselves to us.  I've already talked about SitterCity, Uship, AirBnb, Uber, Lyft, EatWithalocal, but there are hundreds of sites that fall into the Social Sharing or Gig Economy Category that you can make money with.
Some honorable mentions:
Campanda
ZipCar
Campinmygarden
Zilok
And plenty more.  Check out this list of the Top 100 Social Sharing Websites  Tell us how you are using the gig economy to fund your travels in the comments below.
Go back to Paid To Travel Table Of Contents
Ginseng Hunting Will Make You A Globetrotter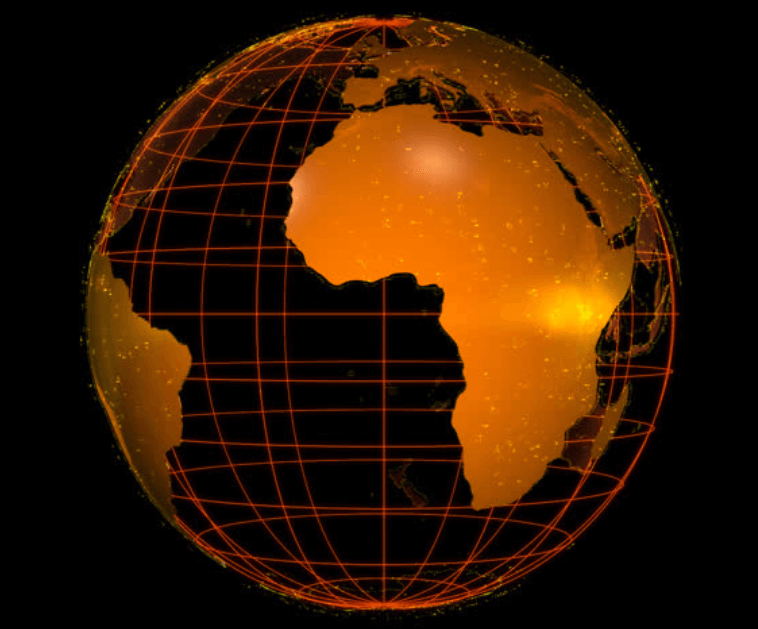 Just like tree burls I had never heard of this one until I worked in North Carolina for a summer where I met Russ.  Who introduced me to a plant called Ginseng & Ginseng Hunting which can be traced back all the way to the Daniel Boone era.  Ginseng which has been harvested to extinction in Asia has now migrated demand over to America.  Where hobbyist and professionals spend the autumn months of the year treasure hunting for this herbal plant.  Which can fetch thousands of dollars per pound. 
You can't just walk out in the woods, and scoop up thousands of dollars of plant roots though.  Trust me I have tried.  You have to know what your looking for, be in the right area, legal & responsible.  There's an art to harvesting ginseng, and even the most seasoned ginseng hunter can still come up short.  When it comes to Ginseng hunting It's all about location, and unfortunately if you live in Western America your going to have to do some traveling. 
Ginseng grows mainly on the Eastern side of  North America. From Quebec to Georgia and as far west as the Mississippi River.  Some of these states have no regulation, season or permit so do some research to see what your state requires.  For example Maryland requires a $2 permit, and the season runs from September to Decmeber.  But then you have states like South Dakota where you can't find anything that says whether there is a season or even permit required.   Check out this list of Ginseng Regulations sorted by state.
After you have found out your states season, permits & other requirements it's time to go treasure hunting.  Your going to want look for North facing slopes covered in shade & made up of a moist loamy soil.  Think of deciduous forests with rolling hills, banks, embankments or anything that makes the ground rise and lower producing North Facing Slopes in the terrain with an overhead canopy providing a shaded forest floor.  Would be the ideal conditions for finding Ginseng.  Look for old growth forests with Black Walnut, Oak & Hickory trees.  With ferns, jack in the pulpit & bloodroot plants.  These are companion plants & trees often found close by to wild Ginseng.  You can also find Ginseng on East, West & sometimes even South facing slopes, but general rule of thumb is to look for North Facing Slopes.  And usually the bottom third of a slope as the Ginseng seeds roll down hill to replant themselves under fallen leaves from the canopy above.   It's also wise to stay away from the summits as Ginseng is rarely found on mountain tops or in real damp conditions.
The perfect conditions for ginseng are soil that is rich in organic material such as leaves, mold & other fallen tree debris like bark and branches.  Situated on North or East facing slopes with 75 – 85% shade from deep rooted hardwood trees like oak, walnut & poplar.  If your in area with coniferous trees and shallow rooted trees such as maples this presents too much competition for good ginseng root development so you probably won't have the best of luck in this environment.  Ginseng is elusive, and requires a lot of ground to be covered before you hit your travel payday.  
During the autumn months Ginseng can be easier to spot with it's yellow leaves or red berries.  Once you find the plant don't let your excitement get the better of you.  Before you can start harvesting you need to identify which plants can be harvested, and most states have strict guidelines for this.  Minnesota requires the Ginseng plant to have at least two 3 prongs clusters before it can be harvested.  This ensures that the plant is at least 10 years old, and has had plenty of time to spread it's seeds.  After digging up the root Minnesota also requires the harvester to replant the Ginseng seeds before moving on.  This is as easy as removing surface debris & digging a hole 3/4″ to 1″ and recovering with leaf debris.  Research shows this can help the ripe Ginseng seed reproduce as much as 8 time more then any other method.  
 After you have found your Ginseng now It's time to get paid.  There are quite few ways to do this.  I have found the best prices are closer to the Appalachian mountains then anywhere else.  In years past I road tripped out there to get the best prices for my herbal plant roots because prices in the midwest range from $60-$150/pound where places like Tennessee, NY & Virginia prices range from $350-$850 for the same pound of Ginseng root. 
Depending on the size of the root & age of the plants it usually takes about 6 roots to make a pound, and the average Ginseng hunter harvests about 50 pounds a season.  Some harvesters will hold onto their roots for up to 2 years while they wait for the prices to come back up.   This isn't legal in most states, but very hard to enforce if properly stored.  In 2012 prices for Ginseng roots fell to $50 a pound and then skyrocketed to over $1800 pound in 2015 in some place so you can see why some "sengers" will hold onto their lot.  In 2013 I made over $15,000 from walking in the woods in September & October before heading out for ski season.   Making me a happy funded traveler! 
Have you ever tried ginseng hunting to fund your travels?
Go back to Paid To Travel Table Of Contents
Fishing For Long Term Travel Money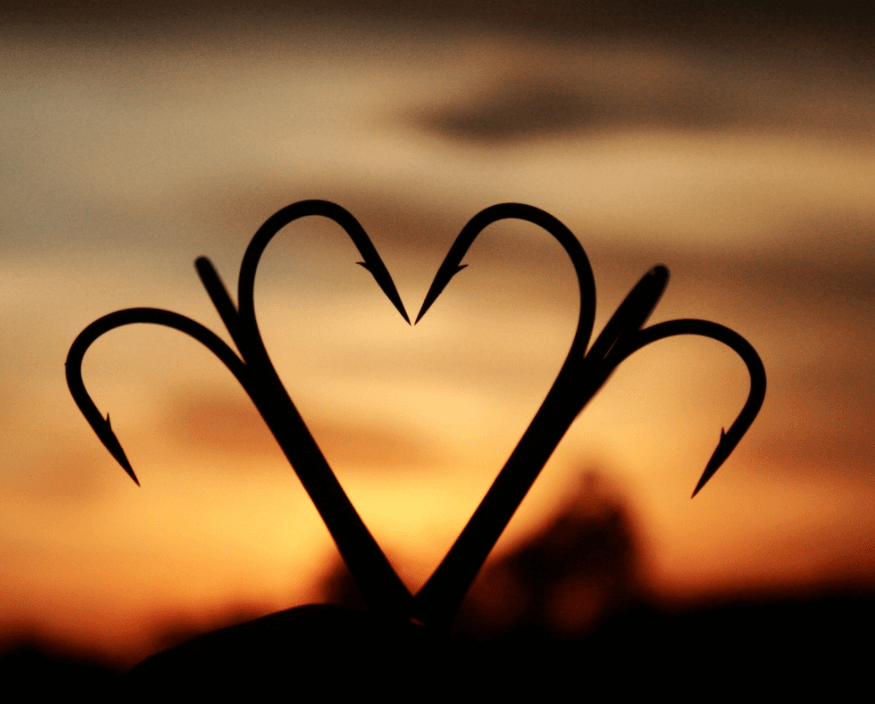 I'm sure the last thing you thought you were going to read on this "how to fund your travel's post" was to go fishing, but there's an old fishing saying, "Do what you love, and you'll never work a day in your life."  There's a lot of truth in that saying, but how many of us can actually pursue a career doing something we love?  So many of us get caught on the treadmill of life it's hard to get off no matter how hard we try.  Because there are bills that need paying, and family that needs feeding.  Growing up in the land of 10,000 lakes if I could have figured out how to make a living from fishing I would have never left home.
Those memorable days of biking out to my secret lake, and casting lines in the hopes of landing a whopper are forever ingrained in my brain.  There were no bills to pay, no drama to deal with, no employers to satisfy or customers to greet.  Just a kid & his fishing rod hanging out on the banks of the lake waiting for the bass to bite.   If I could have hit pause and lived in that moment forever I would have.
Fortunately for you I took my adventures on the road, and dipped my toes in waters sprinkled around the globe.  While living in Sandpoint, Idaho this last year I got paid to go fishing for Northern Pikeminnow.  I can't remember exactly how I stumbled across this travel funding option, but the state of Washington will pay you $5-$500 for every Northern Pikeminnow over 9 inches that you catch from May – September on the Columbia River.  Check this website out to find out all the details on how to get paid to fish for Northern PikeMinnow.
Basically it breaks down like this.  Fish from May-September and get paid:
$5 per fish for  1-25 fish on the season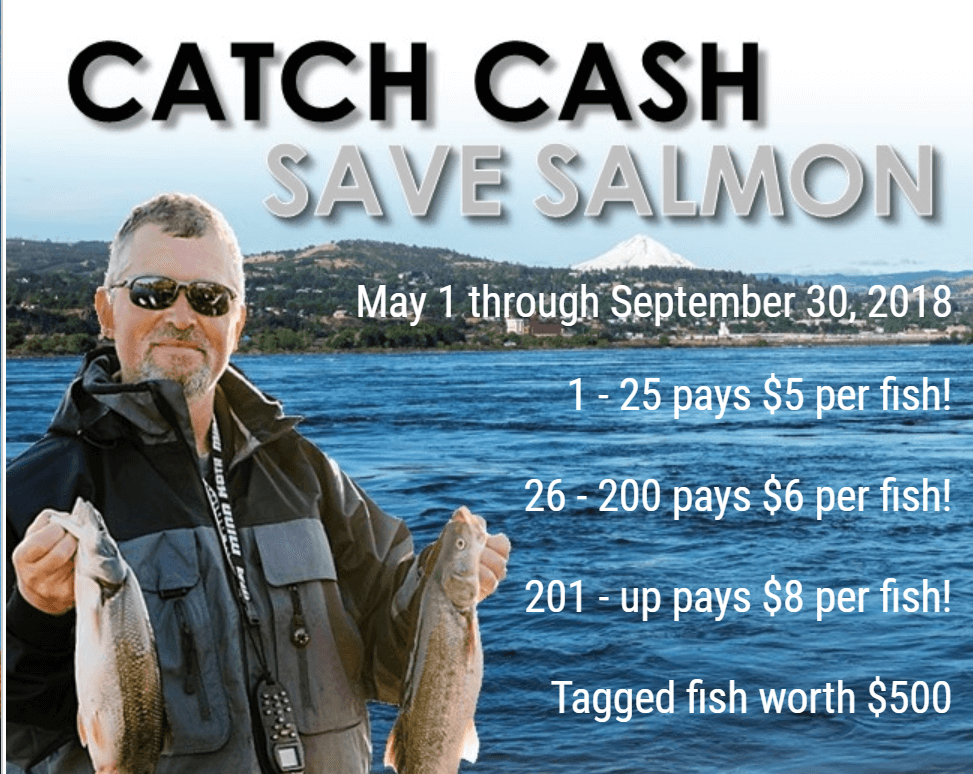 $6 per fish for  26-200 fish on the season
$8 per fish for 201 or more fish on the season
$500 per tagged fish (DNR releases 1500 tagged fish a year)
Last year the top 20 anglers averaged 3,530 fish during the five month season and averaged a payday of $30,000. Thats roughly 24 fish a day.  The top angler brought in over $80,000 in 2017 catching Northern Pikeminnow.  I had never heard of this, but trust me on my days off I was casting lines and I got paid $6,800 for catching fish on my days off.  I wish this was in MN were I could just post up with the RV, and hang out with childhood friends.  But this reward program probably wouldn't last long in state full of long time anglers.  In any event this is on my radar for the upcoming summer, and looking forward to it.  My goal is to triple my catch, and combine this with White Seabass & lobster season in Catalina, California with a friend I used to work with on a zipline in Alaska.
Another way to get paid from fishing isn't quite as easy as buying a can of corn or a bucket of worms.  Popular in the U.K. is a "pay to play" program where people pay to go fishing in stocked waters.  Not something I would ever do.  You need land & a body of water to stock with fish, but this last summer I came across multiple individuals that use this as their sole source of income.  One couple from Missouri told me they started out in 2004, and made a whopping $180,000 from a 2 acre pond they've owned for 5 generations.  Since then they have branched out, and created a dozen more pay to play ponds that they say nets them over a million dollars a summer. Another couple I met from Tennessee says they bought 5 useless acres that was on the market for over 8 years.  Turned it into a pond, stocked it, marketed it & now make close to $60,000 a summer letting families fish out of it.
This takes some money to get into, but this is a hands off steady stream of income that anyone could manage once it's set up and ready to go. Maybe I'll catch enough Northern Pikeminnow this summer to buy my own pond.  Have you ever paid for travel from fishing?
Go back to Paid To Travel Table Of Contents
Grab Some Travel Cash From Your Closet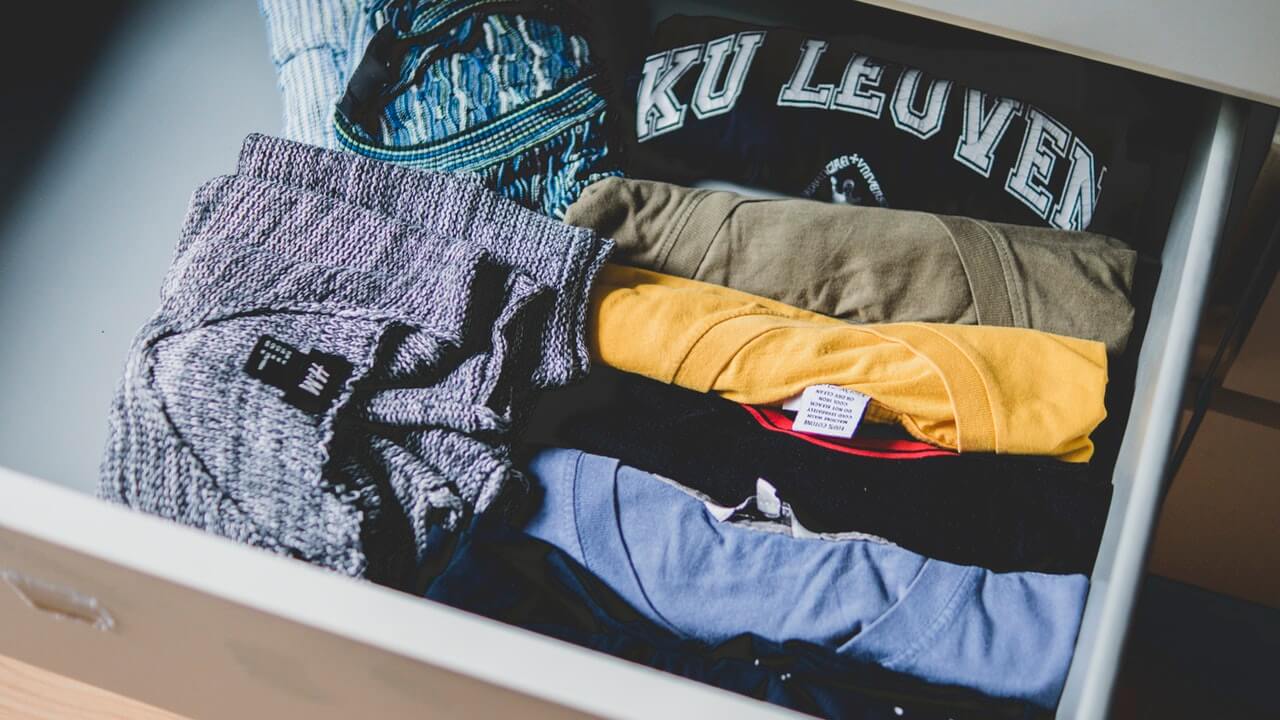 From fish to clothes there is nothing I haven't explored to fund my travels around the globe.  As I said above the "gig economy" has it's tentacles spread across the web.  Technology is an amazing thing, and every day it tries harder and harder to benefit our lives.  A girlfriend I was bouncing around Europe with introduced me to Stylelend.  Which is a website that rents out your fashionable clothing to others.  Trust me I was as baffled as you are after reading that sentence that there was actually a market out there for this, but not only is there a market the demand is insatiable.  My girlfriend at the time was making close to $3,000 a week renting out her clothes back home.  When first looking at the site, and browsing how it works.  Stylelend is only for womens clothes.  I don't own any women's clothes, or I don't feel like admitting that publicly just yet, but I wanted the StyleLend money.
Resorting to my Craigslist & Etsy flipping tactics I explained above I went on a shopping spree to thrift store boutiques in Western Europe.  Good thing I had a girlfriend at the time or I wouldn't have bought what I bought, but what I did purchase equated to $500 a week in rentals from Stylelend.  I don't use Stylelend as much as I use to, but I still average $150/week from this site for renting out clothes I barely consider mine.
It's extremely simplistic & straight forward.  Find cheap name brand clothes, and rent them out on Stylelend.  Sit back and collect the weekly rental checks through paypal or venmo.
Let me know if you need help setting up your StyleLend travel funds in the comments below.
Go back to Paid To Travel Table Of Contents
Become a Rent-A-Center While You Backpack Across Africa 

If renting clothes isn't your thing what about renting your stuff to fund your travels?  If you didn't follow the usual travel blogging suggestions, and sell all of your stuff then you may be sitting on a gold mine.  Peer-to-peer rental sites like loanable or the more popular Zilok allows users to rent anything to anyone.  Not sure what you can rent or even how much you will make renting out items use Ziloks income calculator.   You can rent anything from  apparel to cars to electronics or even lawn furniture on these sites.  I'm an adventure travelers so I have a lot of outdoor gear that most people don't have.  Which is awesome for me because it brings in a monthly income from renting out my kiteboard, ski's, hammocks, tents, sleeping bags, camp stoves, snow shoes and more.  I even rented my headlamp for a weekend on Zilok for $20.   You can buy a new one for $15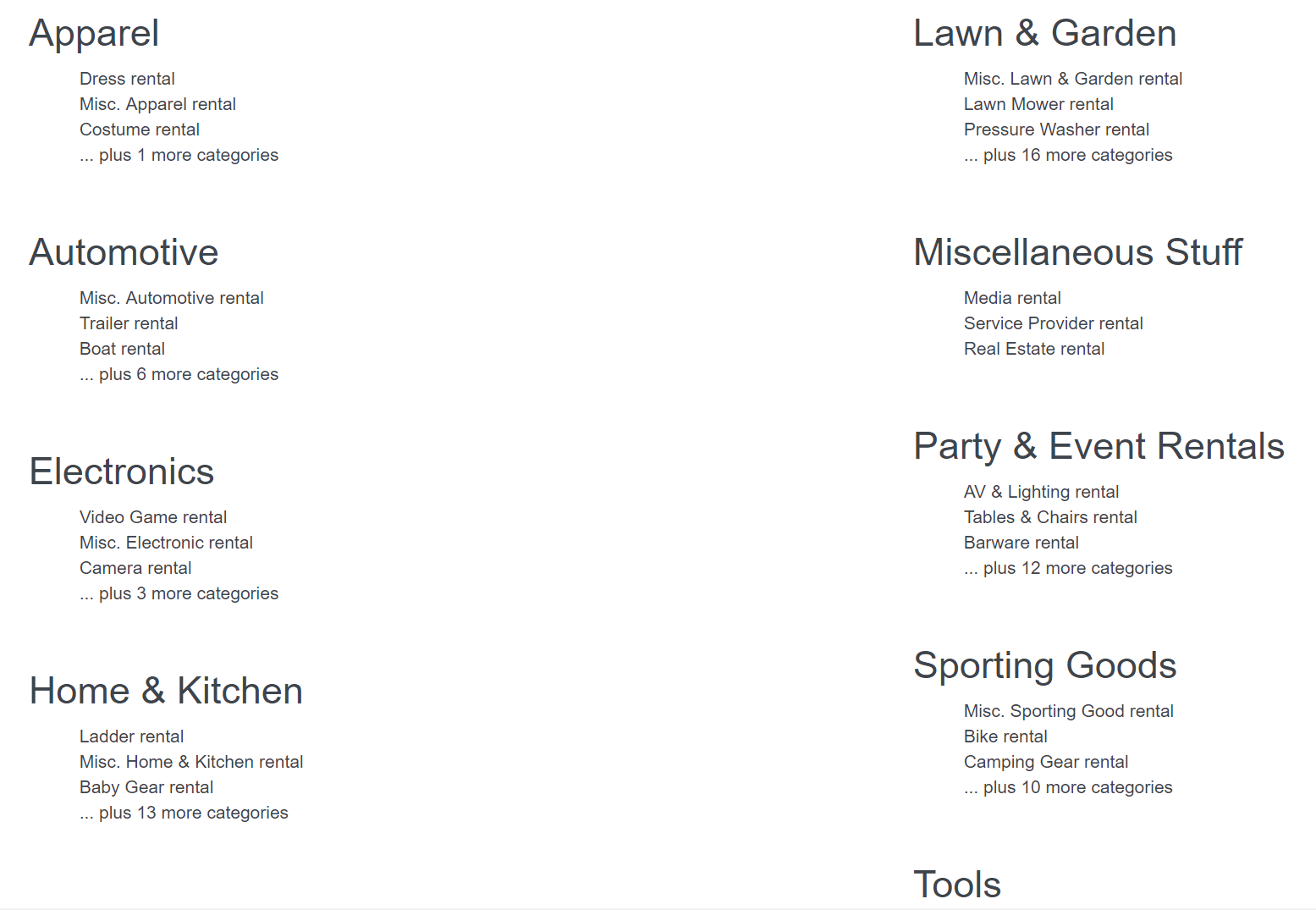 Diversified revenue is the ultimate goal for any long term traveler.  What you have someone else wants and is willing to pay for it.  Peer-to-peer rental sites are amazing because it allows you to make money on things you already own.  Especially if you live in a tourist town where a lot travelers aren't prepared for the area you can capitalize on their inattentiveness. I was introduced to Zilok and loanables by a guy in South Dakota. who rented out inner tubes to travelers that wanted to play on the lake for the day.  He averaged $1000 a week renting out inner tubes, fishing gear & camping supplies to travelers in Custer South Dakota.  I don't make nearly as much as him, but whenever I am in a tourist town I post my rentables immediately.  Especially during summer months.  The summer I worked in Glacier National Park I made an additional $3,000 renting out my camping gear to travelers that came to a National Park with no camping gear.
Look around your house I am sure you'll find things you can fund your travels with by renting them out.
Go back to Paid To Travel Table Of Contents
Harvest Sea Weed to Fund Your World Travel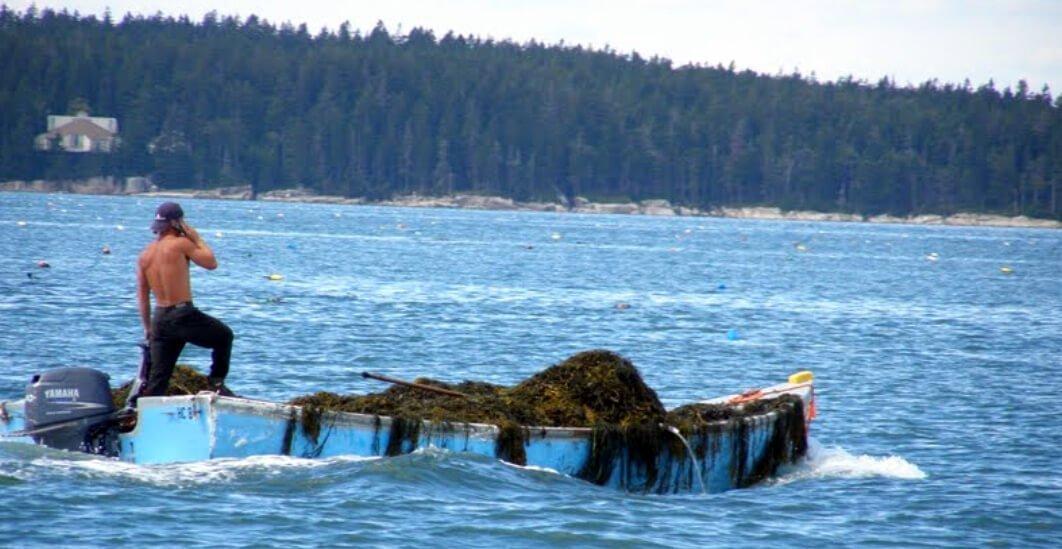 Maine is filled with endless outdoor adventures, smiling friendly people, beautiful scenery, more coastline then California, gorgeous sunrises & sunsets and some of the freshest sea food in the world.  All those things make Maine great, but harvesting sea weed is why Maine is making this "How to fund your travels" list.  In Maine you can be a whitewater raft guide, harvest clams or go blood worm hunting like I mentioned above to fund your adventures.  But if you want a job that pays well with complete freedom…….. then harvesting sea weed in Maine is the way to go.  Acadia Sea Weed pays $50 for every ton of seaweed you bring in. Now you may think $50 for 2,000 pounds is disproportionate, but you can easily bring in 5 tons of seaweed a day!!!  There is no application, taxes, training, uniform, schedule, permits or license to do this job.
In fact when I did it all they cared about was that I was breathing, and I don't even think it was a high concern of theirs.  Acadia Sea Weed provided the boat, tools & directions.  All I had to was show up, and rake as much seaweed as I could in one day.  Most people that did this job were drug addicts or alcoholics.  They would show up for a day, and you wouldn't see them for weeks or months later.  If you showed up every day, and treated this like a regular job you could easily make $2000 a week.  There is no punch in time or launch time.  No roll call.  People just come and go as they please.  The summer I chose to try my hand at sea weed harvesting I made over $27,000 in 6 months, and as a bonus my arms were ripped!! SCORE!
There isn't a more simpler way to fund your travels that I can provide .  All you have to do is show up to Acadia Sea Weed, and tell them your looking to work.  They will provide the boat, and the area to harvest.  Get paid cash every day.   If I were to this again.  I would do it with a buddy and concede the fact that for the next 150 days all we are doing is collecting sea weed.  Between the two of us treating it like a full time job we should be able to bring in 20 tons a day, or somewhere in the neighborhood of $150,000 a summer.  For doing nothing but listening to the radio, and raking sea weed into a boat the company provides.
Let me know what you think about funding your travels with Maine seaweed in the comments below.
Go back to Paid To Travel Table Of Contents
Let The Peace Corps Pay For Your Travels Around The World
Traveling isn't always reward, excitement and adventure.  Overall I think most of us can agree travel is a net positive, but traveling allows you to be a kid again.  Where time slows down so you can digest all the new things you are discovering, seeing & hearing.  Traveling opens your mind and helps you understand the world differently, one destination at a time.  These are the reasons people sign up for the Peace Corps.
I would love to volunteer in a village teaching English, or building infrastructure or simply just helping out the locals in any way I could.  But like all government positions the process is lengthy, unnecessary, and very competitive.  Most positions have minimum work, experience, volunteer and/or language requirements just to qualify for consideration for open travel positions.
If the application process wasn't so obnoxious I would have explored joining the Peace Corps because it is probably the best known volunteer abroad program open to American citizens to help with international development and promote cross-cultural exchange.  Two things that greatly interest me, and I always get excited when I get the opportunity to speak with a Peace Corps member along my travels.  Which by the way if your a Peace Corps member please comment below to share your experience.
Deciding to join the Peace Corps is no light decision, and it's the toughest job you'll ever love.  That's their slogan.  You have to go through an extensive application process, and be willing to commit to two years of your life.  As a volunteer status you will get paid $329/ month allowance.  You have no bills or expenses while in country, and they provide free food & housing.  The only expense you have is unsanctioned entertainment. You join the Peace Corps for a way of life, not a bank account.  You join the Peace Corps to fulfill your visions of backpacking across Africa or helping children learn English, but do your research before committing.

Every Peace Corps experience is different, and each individual will have their own unique volunteer experience.  Go into your two year service with no expectations.  Don't expect your experience to be like the blogs you found during your excruciatingly long & obnoxious application process.  You get out of it what you put into it, and those that really submerse themselves generally have a better experience then those that don't go "all in" so to speak.  

Joining the Foreign Services or the Peace Corps is a commitment not to be taken lightly.  If eligible I recommend you take full advantage of either of these positions.  They come with paychecks, structure, housing, food & most importantly travel companions that will be there to lift you up, support you, create memories & reflect back on those memories some day.  There is no negative about joining the Peace Corps or Foreign Services, and they are great way to embark on long term travel.
Go back to Paid To Travel Table Of Contents
Koocam Promotes Wandering The Globe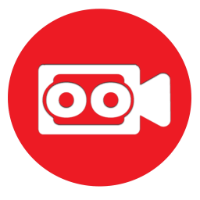 Much like Udemy Koocam is an online platform that allows users to make educational videos based off of personal knowledge.  So while Udemy focuses more on academic and syllabus form of education.  Koocam focuses more on personal knowledge as an option to sell the everyday knowledge to others.  People have a mental barrier for things like this and they tell themselves:  "I'm not a professional", "What do I know", "I can't teach anything".  Koocam was created to change this perception, and give everyone an equal opportunity to make a decent living by spreading their knowledge to the world.  It's essentially like youtube except there's a payment portal versus a 5 second delay before you can skip the advertisement video.
Why would I even bring this up then since Youtube has the video market cornered?  Well exactly for that reason.  This is a new platform that the pioneers will become the superstars by default, and because every view has to pay to watch versus all the free users at Youtube just making a video on how to fry an egg will put money in your pocket some day.  This is a "set it and forget it" type of income.  Create the video, post it, never look at it again.  Want more income post more videos.
The concept is the exact same as Youtube except here the users pay before viewing.  So you can cover every topic from setting up a blog to how to drinking a glass wine. No topic is saturated, and there are plenty of people paying to view.  Right now I have two videos up and they are making about $150 a month with no promotional help from me.
Imagine the income you could make from filming a van conversion, or starting a video blog about your travels around the world. Better yet, keep it simple by starting off with a video showing people how to create a facebook account, or set up a twitter account & what hashtags mean.  There are plenty of ways to fund your travels using Koocam.  Don't get stuck trying to make a video explaining the meaning of life.  There are plenty of people out there looking for a video on how you wrap presents.
Go back to Paid To Travel Table Of Contents
Link Building is the Easiest Travel Job on the Internet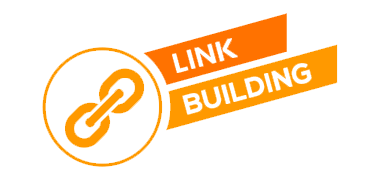 It's very hard to come across an online based opportunity that has job security to fund long term travel, but as long as google is in charge of how we see the internet link building is a job that will never be in short demand.  You can find all kinds of link building freelance opportunities off of any of the freelance websites like Peopleperhour or freelancer.    
Link building is creating links from one site to another site.  The easiest way to do this is to comment on other blogs and find creative ways to plug your website into the comment so that it doesn't look spammy, or at least looks like it belongs in the comment your posting.  This is tedious and mundane work, but you can usually get paid $5 per link.  If you really know what your doing you can demand as much as $1,000 per link, but that link has to be on a site with high Domain & Page Authority.
This is a great way to fund your travels while out on the road.  When your researching things to do, sites to see, travel logistics or anything else that is going to have you on the internet for long periods of a time explore this travel funding option.  It's like getting paid for what you were already doing.  Yesterday I was looking for adventure ideas in Central America, and kept coming across blog sites.  I logged onto PPH found a link a building project for a travel related niche, and 4 hours later got paid $300 for posting 45 links to a travel site in France.  I was already going to be looking at those blogs and reading them, but commenting with a link put $300 in my pocket.
There are hundreds of link building gigs on freelance websites  posted daily, and in the rare event there isn't make a post.  Make a post on fiverr.com or digitalpoint, or blackhatworld.com 30 links $100 you will get more business then you can handle in under 5 minutes.  No body likes to link build, and if the price is right anyone will pass that job off to someone else.  This is literally the most legitimate $100 a day online business you will ever find, and it costs you nothing to get started. The more sites you find that allow URL posting the easier this job becomes over time.  The best advice I can give you is be organized.  Keep track of everything.  This will save you time down the road I promise.  At first it might take you all day to post 10 links, but after you start to build up resources and tricks of the trade you can post 20 links in 10 minutes and be done for the day.
You can't automate this job which is why this job will never be obsolete, and there will always be someone out there willing to pay you to build them backlinks.  It's a win win for everyone.  Every back linker has their own way of finding opportunities, but here is a google search that will help you get started building backlinks.
Pro Tip:  Be sure to try variations of the domain your linking to.  YouTube doesn't allow https://www.aowanders.com or even www.aowanders.com, but it does allow aowanders.com to give me a backlink from a google owned website.
Funding your travels from backlinking is the easiest laptop job you will find on this list.
Go back to Paid To Travel Table Of Contents
Travel The Globe As A Mock Juror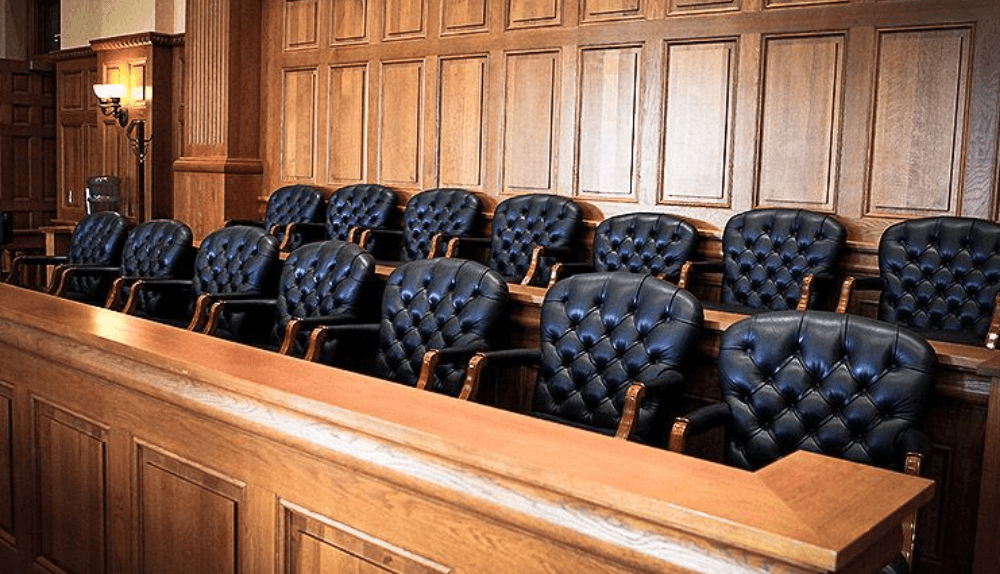 One of the most entertaining ways I have funded my travels over the years is through mock juries.  You can be a mock jury member online or in person.  Having done both I prefer the in person because it pays better, involves human interaction, more opportunities.  Plus it includes food. 
To land this travel funding gig you have to sign up with a focus group agency.  For live in person mock jury opportunities the two that I have had the most luck with are:
For online mock jury opportunities I have had luck with these 7 websites:
Online mock juries pay ranges from $5-$35, and generally takes around an hour or so.  Live in-person mock juries pay ranges from $100-$150, and sometimes even more.  Both have pros & cons, but both have minimum requirements.  Such as……
At least 18 years old.

A citizen.

Of sound mind.

Able to read and write.

Not a felon.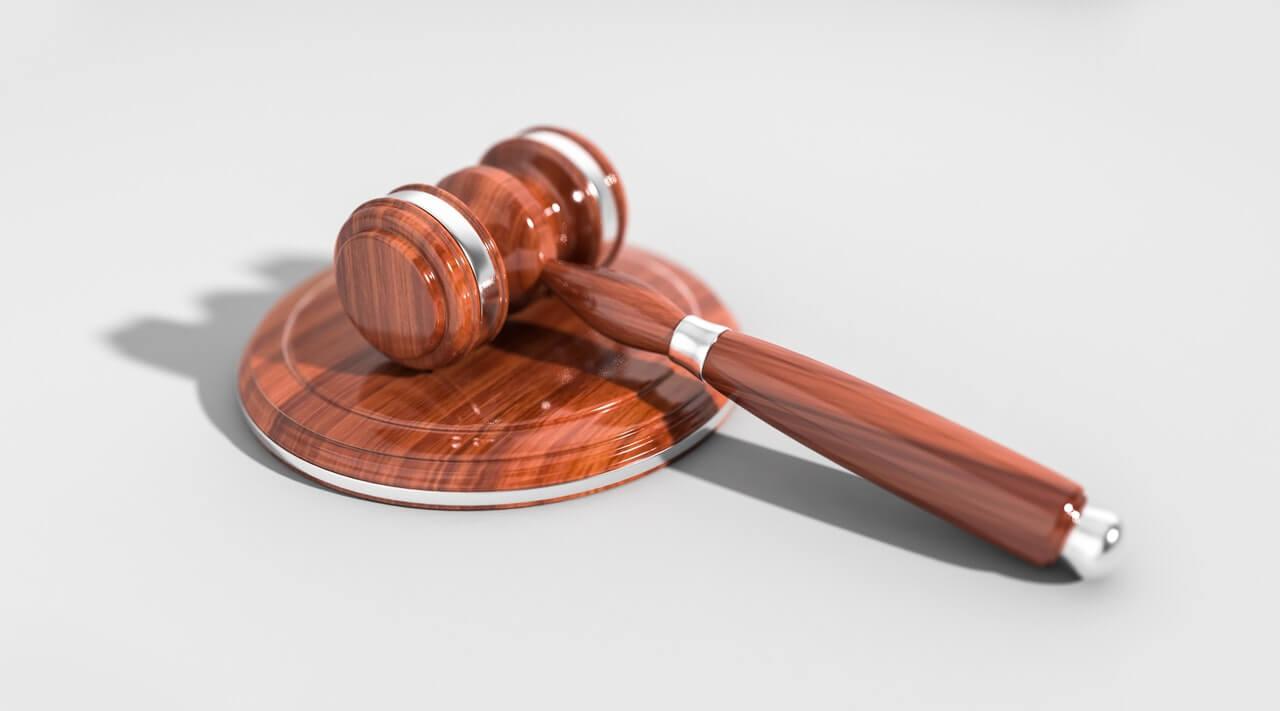 Each company or website will have it's requirements, and sometime the attorneys that hire them will impose additional rules or requirements.  You might be disqualified if you or anyone in your family is a police officer, attorney or personal experience with the nature of the case, for example.  Depending on availability you can make more as an online mock juror because it only takes an hour instead of a full day, but reviewing a case from the comfortable anonymity of your home can be dry and boring.  You'll be responsible for reviewing photos, videos, recordings & transcripts on your own.  Then answer a series of questions before you can get paid.  Sometimes these questions are multiple choice, and other times they are in essay form that take longer to answer then it did to review the case.  
I prefer the live in person mock juries because they are more entertaining and audible.  So during the dry, technical or boring parts of the case I can day dream or tune them out and still get paid.  Plus they provide meals, and I only have to participate in one case for a travel pay day.  Versus online opportunities would require at least 8 cases to get the same pay as one in-person mock jury opportunity.  
Another factor to be aware of is some of these opportunities require jurors to be from a certain area & be of a certain age.  Some of the online opportunities provide these requirements up front so it's easy to fake your profile to qualify, but impossible for live mock juries.  If you live near a major city becoming a "fake" jury member can put some healthy travel money in your pocket on a regular basis.  Attorneys check into courthouses everyday to battle with one another, and high priced attorneys want to know the outcome before they enter the courtroom.
As a bonus when you sign up with National Research or SUD they offer other in person focus groups that also pay $100 or more.  When I lived in Chicago I was participating in a live focus groups at least 3 times a week, and no focus group paid less then $135.  I paid my "Chicago" rent from 12 hours of talking a month.
Pro Tip:  When taking the pre-employment survey be sure to answer everything right down the middle.  Even if you are part of the KKK don't tell them that or you won't be funding your travels for long.
Go back to Paid To Travel Table Of Contents
Rent Free Means Longer Travel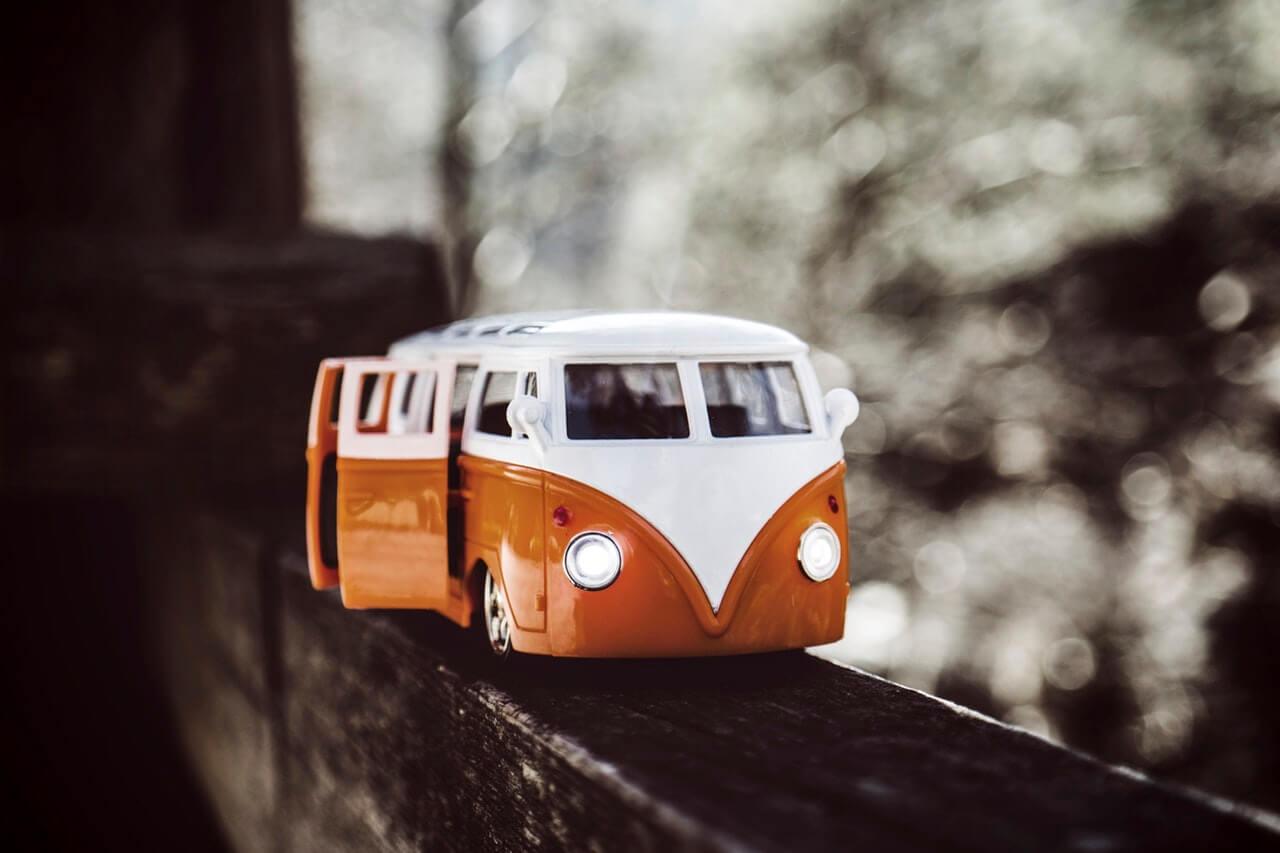 Believe it or not this idea is what got me into traveling the world.  I was homeless in Los Angeles, and found a job that came with employee housing at $7 a day.  I've met travelers that live out of storage lockers, trailers, cars, parents basement or friends couches.  When you can cut the expense of having a place your travel funds will stack up very quickly.  
I read a lot of travel blogs, and almost every full time traveler I have ever met has a similar starting out story.  Saved for "X" amount time to accumulate $20,000 for one year of travel.  Nomadic Matt has a book that says you can travel around the world for $15,000 a year.  I can save up $20,000 in one summer because my housing expenses are cheaper then most peoples cell phone bills.
I do this by living in employee housing, my RV or having a room mate/s.  Sometimes I even crash at my friends or families homes.  There's a trade off; privacy for income; convenience for inconvenience; and comfortable for awkwardness.  Unless you have a trust fund or massive bank account these are trade offs your going to have to get used to when traveling around the world.  Hostels aren't private, and hotels aren't cheap.  Would you rather spend your money on a quiet room to sleep, or visiting the pyramids of Egypt?  These are the dilemma's of a traveler, and budget killers for the inexperienced traveler.
I like having a place to call my own, and to come back too after my adventures.  That is why I have an RV.  It's cheap to maintain & store, and provides all the comforts of an apartment.  The only drawback because I don't own any land is finding a place to park it.  Thankfully friends & family have been overly generous in that department. Check out Vanlife or Tiny houses to get inspiration on how you can live rent free sooner rather than later.
However you can the sooner you can delete the rent or mortgage obligation the sooner your adventures will begin.
Go back to Paid To Travel Table Of Contents
Stop Hunting For Travel Excuses & Start Mushroom Hunting 
I love funding my travels with opportunities like this because the requirements are so minimal, and the pay is healthy.  Like ginseng hunting you don't need the latest & greatest outdoor gear, or anything special.  A swiss army knife, bug spray, good hiking boots, and a mesh bag is all you need to fund your travels from mushroom hunting.  
The most popular mushroom to hunt is the Morel.  Depending on the market conditions & region morels can bring up to $40 a pound for this meaty spring time mushroom.  It pays to know the art and science behind hunting Morels because they can easily be mistaken for similar mushroom species. Check out these mushroom hunting tip websites:
The best time to hunt for Morels is in the springtime, and the best place to sell them is directly to a local chef in a big city.  I've been tempted on more then one occasion to make this a full time gig because I average close to $75 an hour every time I've gone mushroom hunting.  Unlike Ginseng hunting there is no special permit or strict requirements to harvest.  If you can find it you can pick it, and they sell themselves. All you have to do is do the leg work, literally. 
Insider's tip:  Finding the buyer first makes it easier to fund your travels from harvesting mushrooms.  Have you ever gone mushroom hunting?  
Go back to Paid To Travel Table Of Contents
Mystery Shopping or Travel Funding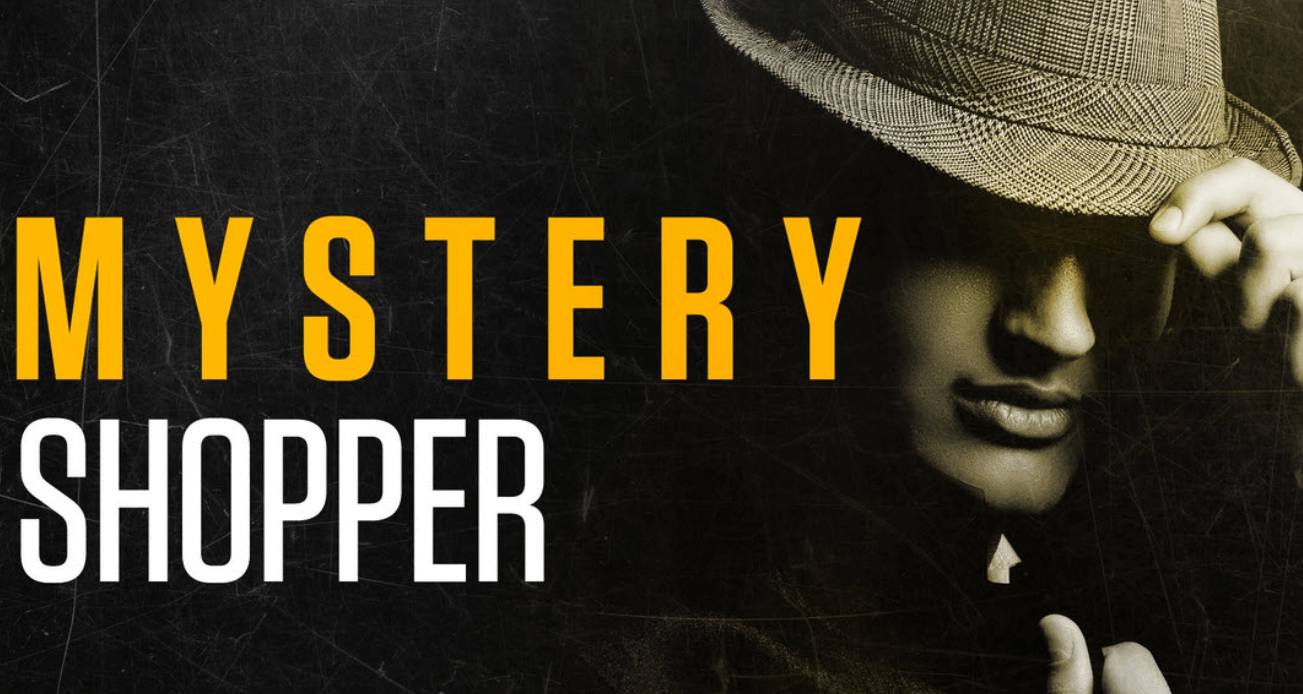 When it comes to funding my travels it took a long time before mystery shopping made it past my radar and into actual travel funds.  Working in the restaurant industry I probably have more exposure to "mystery shoppers" then the average person, but my stereotype of mystery shoppers was inaccurate.  Restaurant mystery shoppers don't get paid they get refunded.  This concept is why I passed on every mystery shopper opportunity I came across.  
Then a friend invited me to a hockey game.  Being from the hockey capital of the world, and free tickets why would I say no to that?  It wasn't until afterwards I found out over drinks that he was mystery shopping the arena.  They gave him two free NHL tickets & paid him $50 to go watch a professional hockey game.  Hold up!! That is drastically better then a refund check for apps, drinks & entrees at my local restaurant.  
Almost every industry in America has an agency that will pay you to review your experience at a particular establishment.  The best mystery shopping gigs are auditing positions, and the three companies I have had the best luck with are:
These gigs will have you go to a store and attempt to buy age requirement products like cigarettes or alcohol.  The pay ranges from $5-$50, and they reimburse you for your purchases.  Yes that means free beer if you land one of these gigs.  
Mystery shopping will pay you to drive cars, go to concerts, gamble, attend movie premieres or even ride roller coasters.  Check out these 12 Mystery Shopping Opportunities.  There are a number of scams out there, and shady business owners so I would stick to companies that are registered with the MSPA.  When traveling in America you can use mystery shopping to fund your travels, or get big discounts on travel related expenses.
Go back to Paid To Travel Table Of Contents  
Educating Tourists Pays For More Travel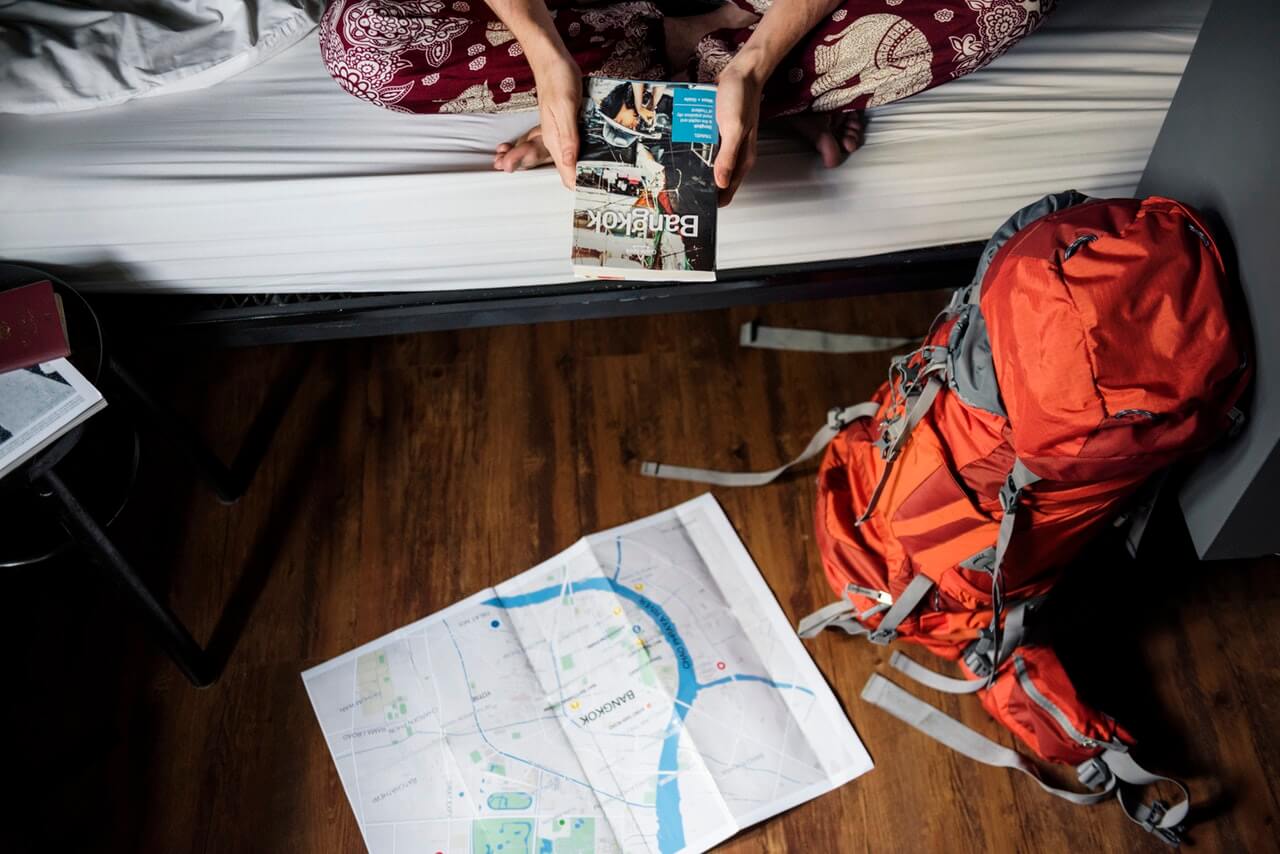 Travel is the greatest educator there is.  It brakes people out of their shells, changes vantage points and even boosts creativity.  Guided tours are a cornerstone of the travel industry, and if you have spent any amount of time in one area your knowledgeable enough to host guided tours.  You don't have to be a 5th generation local to show people where to eat, the best deals or how to avoid being scammed.
Guided tours of Bangkok can fetch as much as $220 for a full day tour, or on WithLocals can range from 11-35 Euros per person.  When I lived in Paris I averaged at least one guided tour a day, and charged 30 Euros per person.  We would go to the Louvre, Eiffel Tower, Notre Dame & the Arc de Triomphe.  The trick was go to one major site, and prod the group for things they wanted to see or accomplish on the tour.  Most people want to see the major sites, get a little background info, find good places to eat are and what to do while in the city later.
It was easy to change the itinerary on the fly or cater it to the group if I kept the atmosphere light and communication friendly.  No one wants an encyclopedia for a guide, and rarely did anyone expect in depth exotic knowledge of the sites we visited.  In fact the most popular thing among my tours was the farmers market in the 2nd district.  Travelers got to practice their French & support the locals.  They found it more fascinating then the massiveness of the Eiffel tower, or the history of Notre Dam.  Don't get me wrong they still wanted to see those things and get a locals perspective, but local interaction was more on their radar then fighting for a picture of the Mona Lisa at the Louvre.  I once had a tour that only cared about playing poker so we spent the afternoon playing Texas Hold'em at the local card club.  Not something that would have happened with your corporate tour guide, and I got tipped $100 per person afterwards.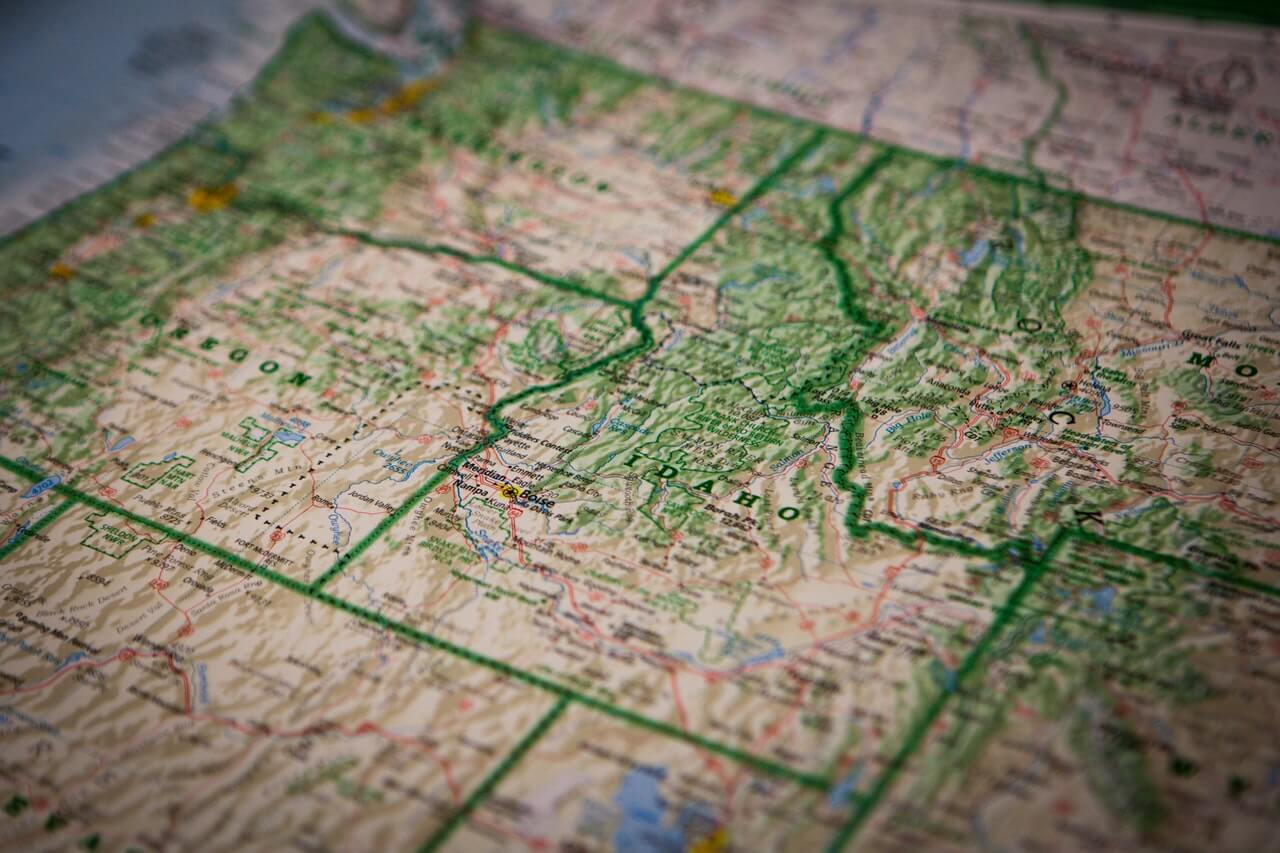 This isn't just for exotic cities like Paris, Bangkok, Rio or New York either.  If your near a major tourist attraction there is a demand for guided tours.  Whether that is to see a statue, hike to an alpine lake,  decipher the local bike trails or sample the local brews there is always a demand for guided tours.  People crave information & local insight especially in seasonal tourist towns.  The United States government makes more money off of guided tours in our national parks then all of the businesses combined in some countries.  If you live near a National Park I guarantee you there is a long list of individuals looking for guided tours, and willing to pay as much as $75 per person.  Charge $35, and you'll have a list waiting to fund your travels!
You traveled to a particular area for the sites.  So did everyone else.  Use your experience & knowledge to your advantage to fund your travels.  Need help setting up guided tours leave your concerns in the comments below.
Go back to Paid To Travel Table Of Contents
Doing Chores Makes You  A Wealthier Traveler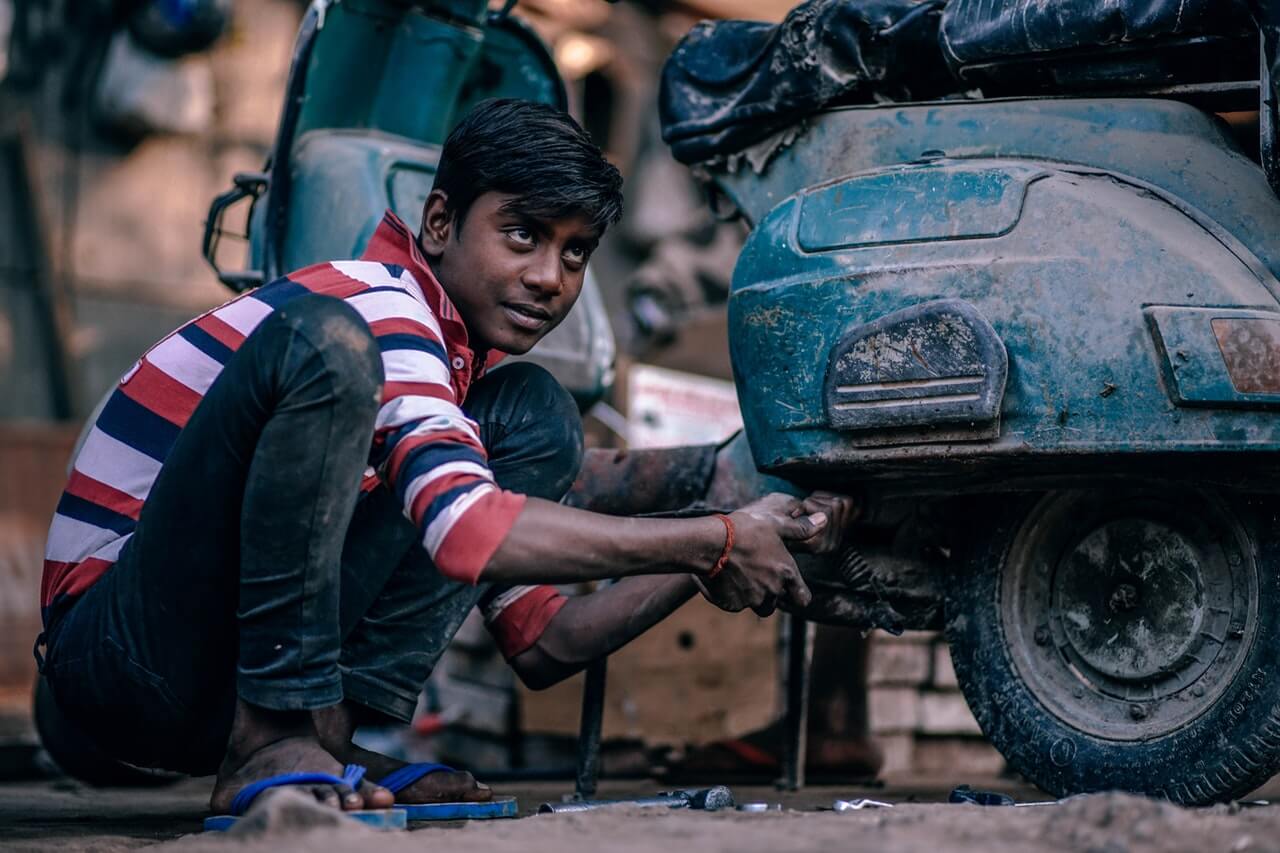 If there is one thing I have learned through my travels around the world is that people are creatures of habit and LAZY! You can find evidence of this all over craigslist gig section which I've already covered.  My family has referred to me as a tree hugging acorn eating living off the land hippie because I fix/build/create things or do odd gigs for others.  I have family members that sell couches because a leg broke, or throw away tables because a screw fell out of a bracket.  Instead of taking the two minutes to fix these things they discard them out of their lives.  I used to think my family was abnormal until I started traveling.  
People of all walks of life are willing to pay you money to make their life easier.  From mowing lawns to washing cars if the price is right they will gladly pay someone else to do household chores.  You would think elderly people, or physically challenged individuals would be your target audience here.  From my experiences though anyone under 30 is a prime candidate to fund your travels. 
I have been paid to wash clothes, mow lawns, vacuum cars, sweep garages, clean out fridges and even get the mail!  Requests don't surprise me anymore, and my base rate is $20/hr.  I try not to divulge my hourly rate by calculating in my head how many hours it will take and then just give them a flat rate.  Last fall I noticed my friends neighbor started early in the morning raking her leaves.  I waited until the evening to ask if I could finish up for her.  4 hours the next day netted me $200 cash.  I attribute it to great timing on my part, but to pay me $200 for raking leaves. SCORE!!!!
Painting, spring cleaning or fall chores are easy targets.  But the more proactive you are the more money you can make.  Notice missing shingles on your neighbors roof? It's 4 nails per shingle, and a roofing company would charge $150/hour or per shingle whichever is more.  Neighbors garden need weeding?  Grab the headphones and go get paid. Dogs barking from their small little cage?  Get some leashes and get paid as the neighborhood dog walker.  Neighbors got a pool? Guess your the new pool cleaner in town.  
None of these are glamorous or fun jobs which is why it's easy travel money to land.  I've also never come across a job that didn't have thousands of youtube teachers to show me how to do it.  Depending on your area, skills, ambition and time you can fund your travels to the tune of  $500 a week doing chores around the globe.  
Go back to Paid To Travel Table Of Contents
Tutoring On The Road Less Traveled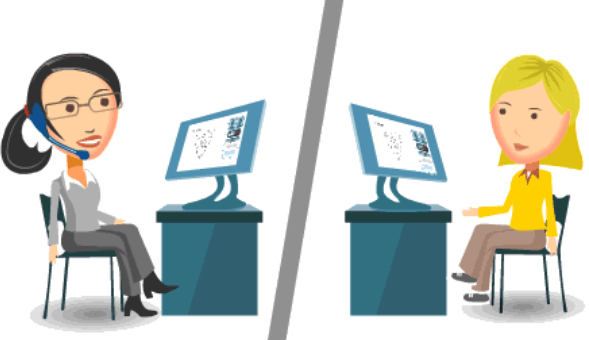 When I first started traveling the internet wasn't even a thing, and nowadays the internet is redefining entire industries.  The latest arena experiencing a hostile take over is the education industry.  Maybe it's just me, but I'm predicting classrooms becoming a thing of the past.  With more and more online courses, self guided classes, webinars, video tutorials & training programs on the web the existing education system is ready to be reinvented.  As the internet closes the distance between students & teachers online tutoring is standing by and ready to revolutionize the current education system.  Website owners are creating proprietary material through blogs, podcasts & videos for their audiences to consume at a one off price or reoccurring monthly fee.  
It's not surprising to hear people are making $5,000 or more every month from online tutoring or mentoring.  I recently enrolled into a blogging course from the top travel blogger in the world.  I have learned more in the last 4 days then I did my entire first two years of college.  There's a lot of money to be made in online tutoring.  The world is craving information and knowledge in a stream lined efficient and affordable platform.  The days of going to classrooms for 8 hours a day are quickly getting replaced with skype and google hangout sessions from the comfort of their home with a teacher from the other side of the world.  There is no varying tuition cost determined by whether your left handed, right handed, out of state or in state.  Poverty stricken individuals can get top tier education through their internet connection.
Online tutoring may sound intimidating, but there is a fine line between tutoring and teaching.  The main difference is tutoring is helping a student with a subject they are being taught somewhere else.  Where teaching works towards the academic formation of a student.  A teacher provides the material where a tutor provides ways to learn the material.
I have a cousin who does online tutoring at VIPKID, and is bringing in $800 a week tutoring English to kids from Asia.  The lesson plans are provided.  The classes are schedule, and the material for the lesson plans are chosen for her.  She doesn't have a technical background, or even a teachers background.  She doesn't frequent digital nomad boards, or dream about traveling the world.  She's a housewife trying to support her family, not looking for ways to fund her travels around the world.
A church member invited her to give VIPKID a try, and she loves it.  She says all she does is regurgitate pre written lesson plans and answer questions.  Her biggest hurdle was creating a captivating and exciting way to deliver the material which VIPKID  taught her how to do.  She started trying to make a few extra dollars on the side for her family, and at the last family holiday function she was talking about making this her full time job.   She estimates that with a 2nd tutor gig or double the students she would be able to support her family completely from online tutoring.
Check out this great resource for online tutoring gigs
Go back to Paid To Travel Table Of Contents
Show Your Travel Heart & Lend To A Stranger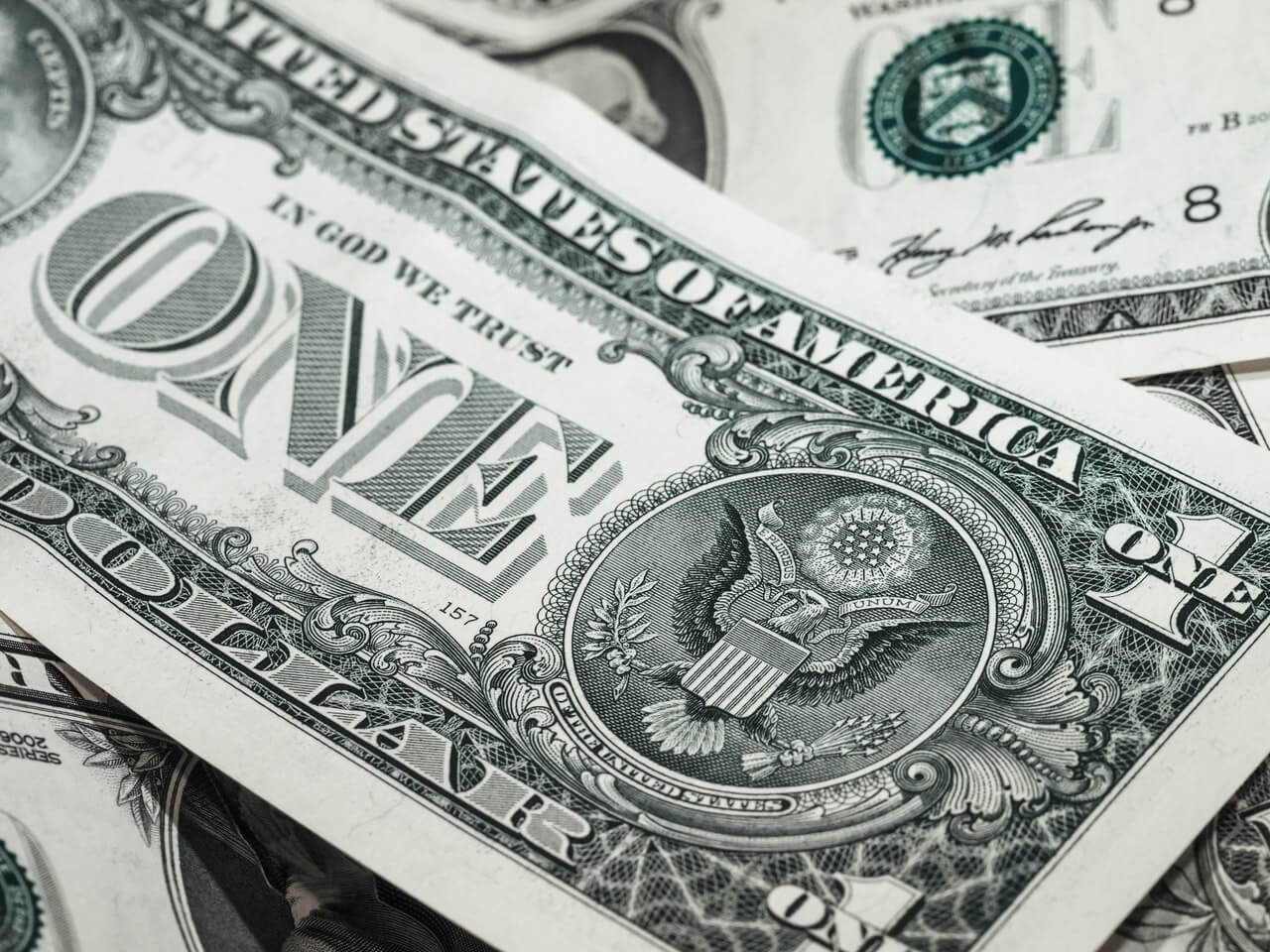 What is P2P lending doing on this list?  Here me out before you unsubscribe, and blast me on your social media wall.  As a traveler you always want to keep your risks at a minimum,  diversify your income & automate everything. So why is lending money to strangers who can't get a loan elsewhere a way to fund your travels?  Because I have found a remarkable amount of success on LendingClub.  This P2P network allows you to loan money to individuals or business through an online matching platform.
LendingClub gives each loan a grade to help you evaluate the loans you may want to fund.  This grading system goes from A – F, and is also broken down into 7 sub categories per grade. A1-7, B1-7, C1-7, D1-7, E1-7,F1-7,for example.  Depending on the letter and sub category determines the interest rate, payment & risk for each loan.  Each loan request also displays current credit score, reasons for loan, employment history, credit history & income status.  You can adjust the account setting to automatically fund loan request from a particular grade, or you can manually invest in loans yourself like I do.
What got me hooked was I could test the waters out for a measly $25.  Thats the bare minimum you can invest in loan funding requests.  So I crept into the P2P lending world with $25, and waited 30 days to see how much I would get paid back.  On day 30 I had no available funds because the debtor requested an alternate payment date.  I had to wait 7 more days to find out I only receive 89 cents a month from this debtor, but for a 36 month loan I would be paid back $32.04.  If this debtor doesn't fault on their loan thats almost a 30% return on my investment.  A return that any investor would love to have.
I started adding $25 a month and funding a new loan each month.  Mainly choosing loans from the "C" category with a few "A"s sprinkled in there.  Like clockwork all of my payments are falling between 80-90 cents per loan.  After doing the math I figured I need 31 accounts paying at least 80 cents to get me a free loan investment each month. Which works out to around $750.  Assuming none of your loans become defaulted that initial investment will return your money, make you a profit of $225 & provide 31 new recycled accounts to duplicate this process every 2 1/2 years.  LendingClub also has an option to sell off your loans to other piers.  This allows you to get your investment back even sooner, and some investors use this to avoid to the default cycle.  There's a belief that 30% of all loans become delinquent between 13-15 months so to avoid this some LendingClub investors sell off at the 10 month mark for a 20% profit.
P2P lending has It's dangers, and you should do your research.  Don't invest more then you can stand to loose.  Which is why I chose LendingClub because it allowed me to risk a measly $25 to get started.  Since then I've doubled my money twice, and now own 73 recycled accounts that run on autopilot for me.  Was that the best $25 I ever spent!  Wanna try?
I'll even give you a free $25 to start funding your travels through Lending Club  Let me know how it turned out for you in the comments below.
Go back to Paid To Travel Table Of Contents
Press Trip Travel
What is a press trip, and how will it fund your travels?  A press trip is a businesses arrangement between an individual and a city, resort, state or country in the attempts to get positive publicity from that individual's built up audience.  Was that technical enough for you?  YIKES! Press trip, it's basically a free trip to a destination that is looking for exposure for whatever reason.  Press trips won't exactly fund your travels, but will definitely cut down the expenses of your travels. 

I've never been on a press trip, but doing a quick google search on press trip for travel blogger brings back plenty of sites with helpful information on this topic.  Press trips aren't something you can sign up for.  They come looking for you, and to make that radar you have to build up an audience, following & most likely provide a certain message or tone before a company will foot the bill for your travel expenses.
Some bloggers never go on press trips.  While others go on 100 press trips a year.  Networking, message, tone, audience, schedule and your own core values determine the number of press trips you will be offered or accept.
Balancing press trips & personal trips evenly can create a very healthy travel blog & cheap long term travel life.  Plus you'll become an expert in logistics, coordinating & networking. Sounds like pluses to me when funding your travels.
Go back to Paid To Travel Table Of Contents
Public Speaking Pays For Adventure Travel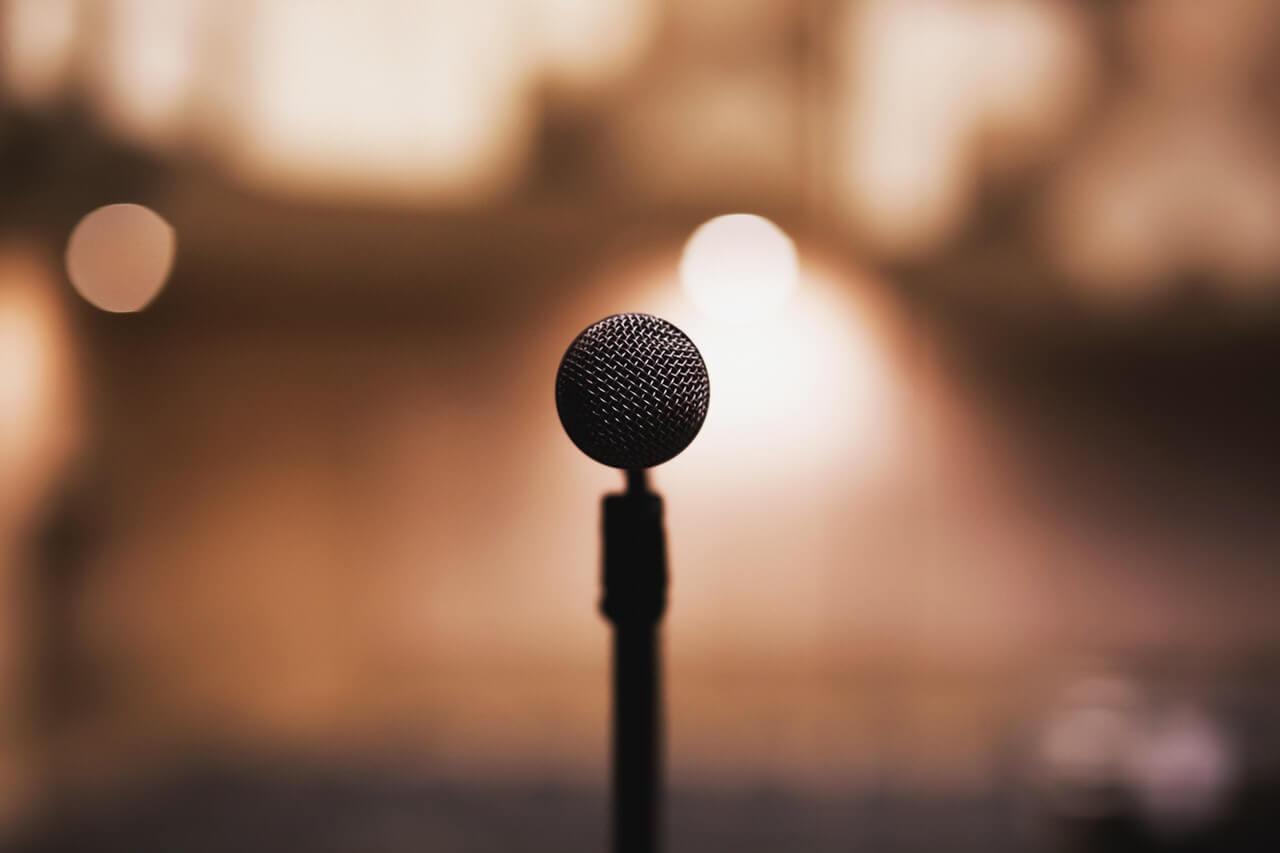 Just like press trips I have never done this one before, and just like starting a blog or affiliate marketing you can't just sign up and jump right in.  You have to create your brand & platform.  Build your audience & authenticity.  This is more like the podium prize at the end of a marathon. If you've honed your message, harnessed your niche, engaged your audience & built your brand.  Opportunities like this will come knocking on your door.  But just because they come knocking on your door doesn't mean they are ready to pay you.  
The general rule for speaking engagements is you will not be paid for your first 4-6 events.  These are merely opportunities to gain exposure, and craft your public speaking skills. I was surprised to hear from a friend that her dozen or so speaking events a year are all pro bono.  She doesn't even charge for travel expenses to speak at these events.  Her reasoning is she's not comfortable enough yet to charge for her presentations.  Other public speakers supplement their speaking fee by selling their physical products at events.  Books, hats, CDs, DVDs, autographs things like that.
I was also surprised there wasn't an industry standard charge for public speaking.  A good baseline for professional public speakers is around $40,000 a year.  With new speakers fetching $1,000 per event + expenses.  More popular speakers can request as much as $2,500 + expenses, and very popular speakers can request $5,000 or more + expenses for a public speaking engagement.
I doubt if I will ever be a public speaker, or be apart of this arena.  But if the right opportunity came along I wouldn't outright dismiss it.  Especially if it was something I was passionate about, or gave me the ability to help others.  A lot of travel bloggers fund their travels & adventures through public speaking and press trips.  There's nothing wrong with that, and when I meet one of them I'll give you a better breakdown of this travel funding opportunity.
Go back to Paid To Travel Table Of Contents
Traveler Friendly Real Estate Investments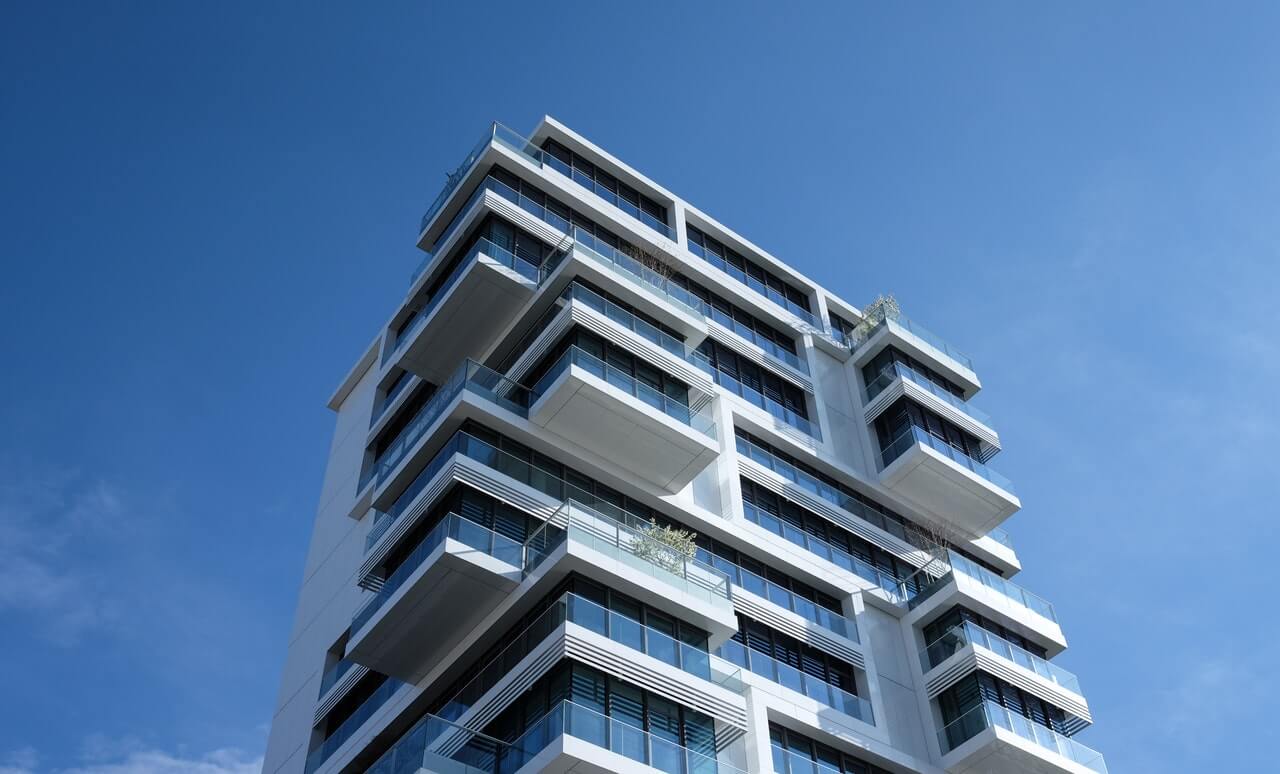 Most travelers don't possess the bank accounts to take advantage of real estate investments, and still be able to travel.  Up until now it wasn't even practical for a backpacker in Thailand to think about investing in strip malls and apartment complexes in Dallas.   How long did it take for you to save up for your trip around the world?  How long do you think it's going to take to save up enough to buy a strip mall?  Commercial real estate investing can be an excellent way to grow your nest egg, but it's not without risks.  Typical commercial real estate transactions require massive amounts of upfront funding.  But thanks to Fundrise you can get into commercial real estate investments for as little as $500.  You read all three of those tiny little digits right.  
Fundrise allows small investors to invest in commercial real estate through something called

REIT.  An REIT is a real estate investment trust who owns or manages commercial income producing real estate.  By pooling the funds of many small investors wishing to invest in commercial real estate an REIT can use pooled funds to purchase commercial properties on the small investors behalf.  This allows for the REIT to diversify the investment over properties like shopping centers, hotels, office buildings, apartments and resorts that the typical investor otherwise wouldn't have been able to purchase on their own.
Fundrise allows anyone with a minimum of $500 to become a real estate mogul, and the low entry price of just $500 to get started in real estate investing drastically limit's the downside risk.  I would recommend Fundrise as a great starter platform for getting started in commercial real estate, but as always do your own due diligence before committing large amounts of money.
Here is a great write up on Fundrise
And would love to hear about your Fundrise experiences in the comments below.
Go back to Paid To Travel Table Of Contents
Funding Your Travels With Affiliate Marketing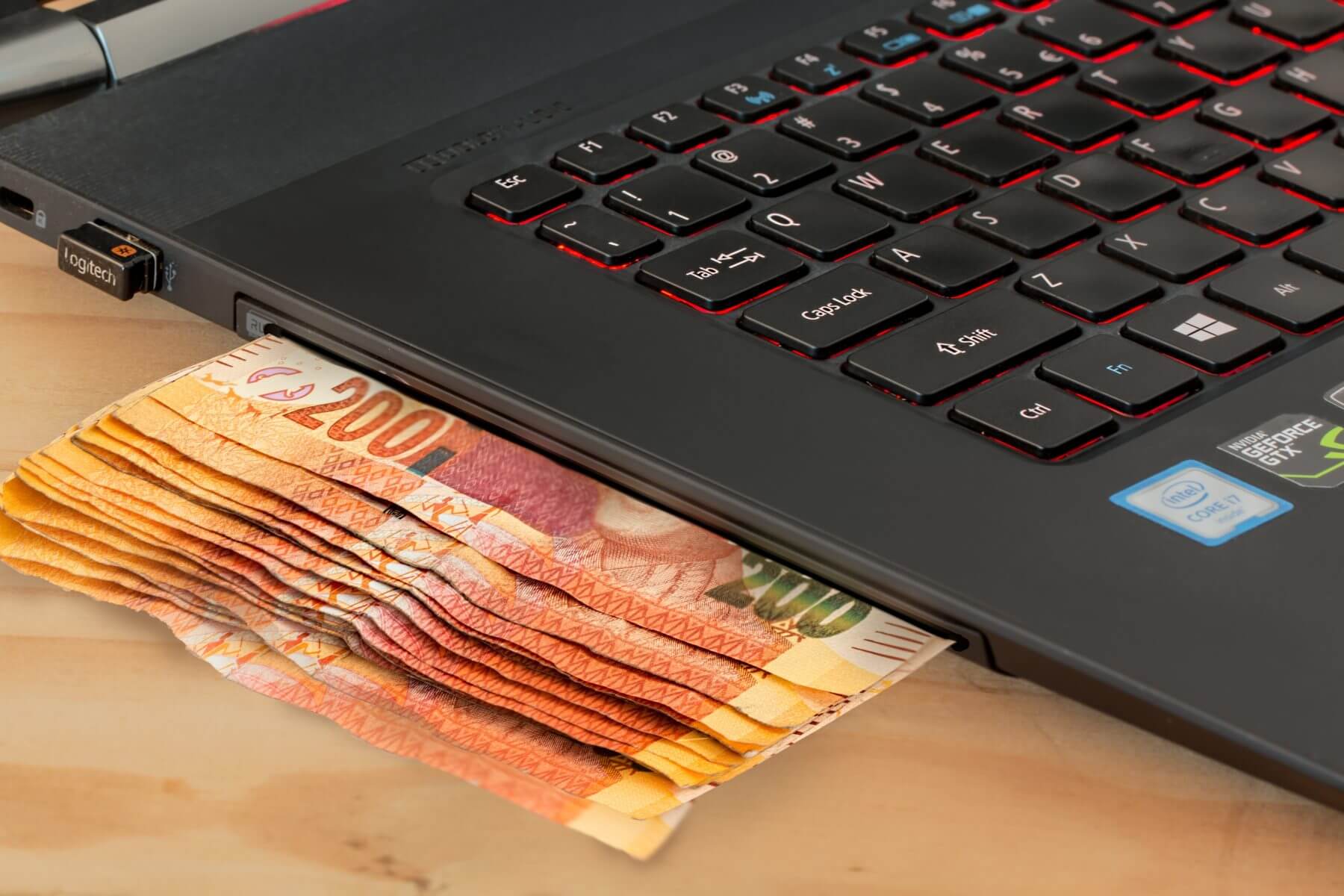 One of the most lucrative ways to fund your travels is through affiliate marketing, but in most cases, it requires a website with traffic.  Affiliate marketing costs nothing to join and is the most popular home based business in the world. It's free for website owners and guests.  Which is why a lot of travel bloggers have links to flights, hotels & rental cars on their travel blogs.  It's an unwritten rule if your going to book a flight book it through a link on your favorite travel blog as a way to say thank you for all the great content they have delivered over the years.
Think of affiliate marketing as a warehouse filled with products you didn't have to buy, and for every customer you show to the warehouse you get paid a commission based on their purchase.  The cost of products doesn't change you just get paid a referral fee for showing that customer to the warehouse.  It sounds rather easy right, but without a base of traffic or a giant community of followers it's hard to make affiliate money.
There are ways to make affiliate money using other peoples traffic, but you will have to put the work in. You can't just set it and forget like if it was on your own site.  For example, you can use craigslist gig section.  Find postings that are looking for web designers or graphic artists.  Send them a boilerplate email saying how you would love to help them, but only work off of (insert freelance website here) and send them your referral link.  Or send them a boilerplate email saying how much you would love to help them out, but you don't have those skills.  You did find a great freelancer off of (insert freelancer website here) and send them your referral link again. The magic trick to this type of method to fund your travels is to manually start over every day because automation will get you flagged, booted & blocked.
Back in the day when credit reports had a free trial period people used to go to craigslist and browse the "housing wanted" section.  Then they would send out some "catch all" template email saying something along the lines of:
"You sound like a perfect roommate come on by to check out the place, but bring a copy of your credit report so I don't have to charge you an $85  application fee & you can get your free credit report by clicking here( where you insert your affiliate link).
Affiliate marketing on someone's else traffic is going to require you to be very creative, possibly shady and diligent.  Where there is a will there is a way, and I will tell you that at one point in my life I made $13,000 in thirty days using craigslist.
Everyone over the age of 18 should have an affiliate marketing website of some kind.  The internet is not dying any time soon, and the longer you have it the more money you will make.  It's like buying stock in a company that will never go out of business.  Back when the internet was only a dial-up option I created a website focused on new renters.  Creating content and links for items like renters insurance, rental furniture, signing up for newspaper subscriptions, cable companies, and mail forwarding services.  It's such an awful looking website that I am embarrassed to claim ownership, but it's like the little engine that could.  It delivers a healthy commission check every month, and I even forget I owned it for over 5 years before I got a renewal notice from GoDaddy.
Affiliate websites are like having a savings account that grows off of the work you put into it, and you can make an affiliate website for anything.  It allows you to practice methods, and cultivate an online business that could grow into an income that can fund your travels. Even if you only spend a couple hours a month working on your website eventually it will start sending you paychecks.
You have to treat it like a regular business though.  You may not need to buy equipment or hire employees, but you do need to put in the work to attract customers.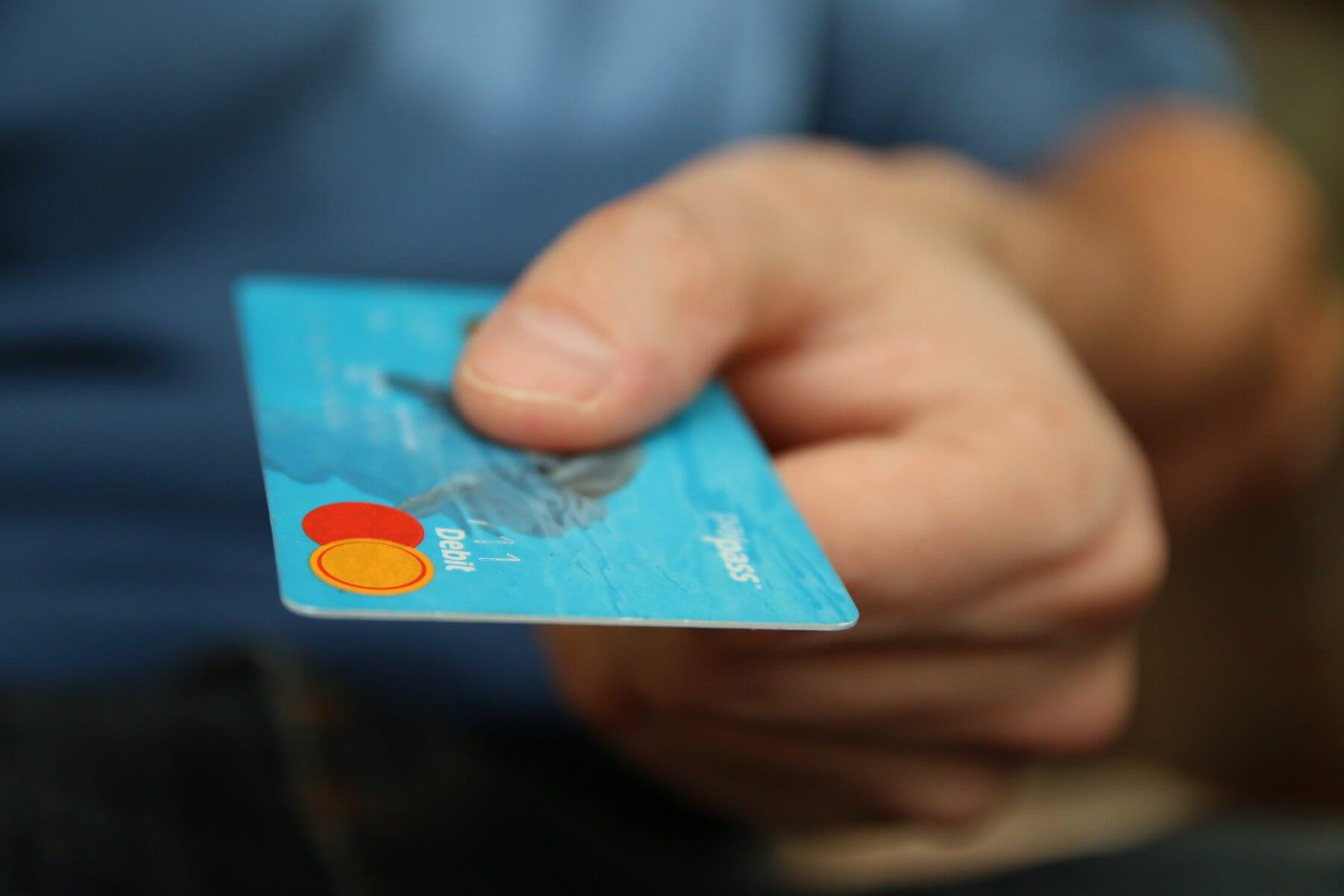 I know a kid that works 5 minutes a day and makes over $300,000 a year.   All he did every day for 3 years was copy and paste a recipe onto his website.  No blogging, no article writing, no advertising.  NOTHING.  All he did was copy and paste.  First, he would copy & paste a recipe.  Then he would copy and paste an affiliate link & a Google AdSense code into that blog post.  His first paycheck came about 3 years after he started in the amount of $38.  He now gets paid $38 a minute, and he doesn't know anything about keyword research, marketing, backlinking, advertising or anything that the guru's say you need to know to make online money. All he did was copy and paste three items a day for 3 years, and now he makes over $300,000 a year referring people to cookbooks.
With affiliate marketing, you can refer people to products, services, free trails, job boards or anything people can buy there is a way to become an affiliate for that product through some company.  It's the ultimate online business because you can sell anything, and the startup only consists of a couple a dollars a month for hosting.  If you click this link it will bring you to my hosting company that only charges $4 a month to have your own online business that could generate $300,000 a year referring people to cookbooks.
Affiliate marketing has so much potential that there is an infinite amount of possibilities, and costs next to nothing to get started.  Its free to join affiliate platforms like:
Sign up.  Find a product.  Build a website that promotes that product through content, reviews, photos, videos & testimonials.  Collect the checks.  In it's most simplistic form that is what affiliate marketing is.  The key to unlocking big dollars is traffic which is why craigslist is filled with so many so called "scams" because its readily available traffic that any one can use.  It's the same reason why all the social media platforms are targeted, and why people want your email address.  To send traffic to their affiliate links.  It's the lazy approach to affiliate marketing, but it's anything but.  Because you have to manually rinse and repeat every day.  In my hayday of Craigslist marketing I was creating 150-175 bogus posts & sending out 2,000-3,000 emails a day to get 1-2% conversion rates. If it wasn't great money I would have walked away instantly from that tedious mundane paycheck, but $3,000 a week creates a tolerance.
Affiliate marketing is only going to get bigger and bigger as more stores move registers from checkout lanes to online shopping carts, and from a business vantage it's more efficient to employ an army of affiliate marketers to push your products then wait for customers to find you in the search results. What are you waiting for?
Got questions on how to use affiliate marketing to fund your travels ask in the comments below.
Go back to Paid To Travel Table Of Contents
Find Travel Money In Recycling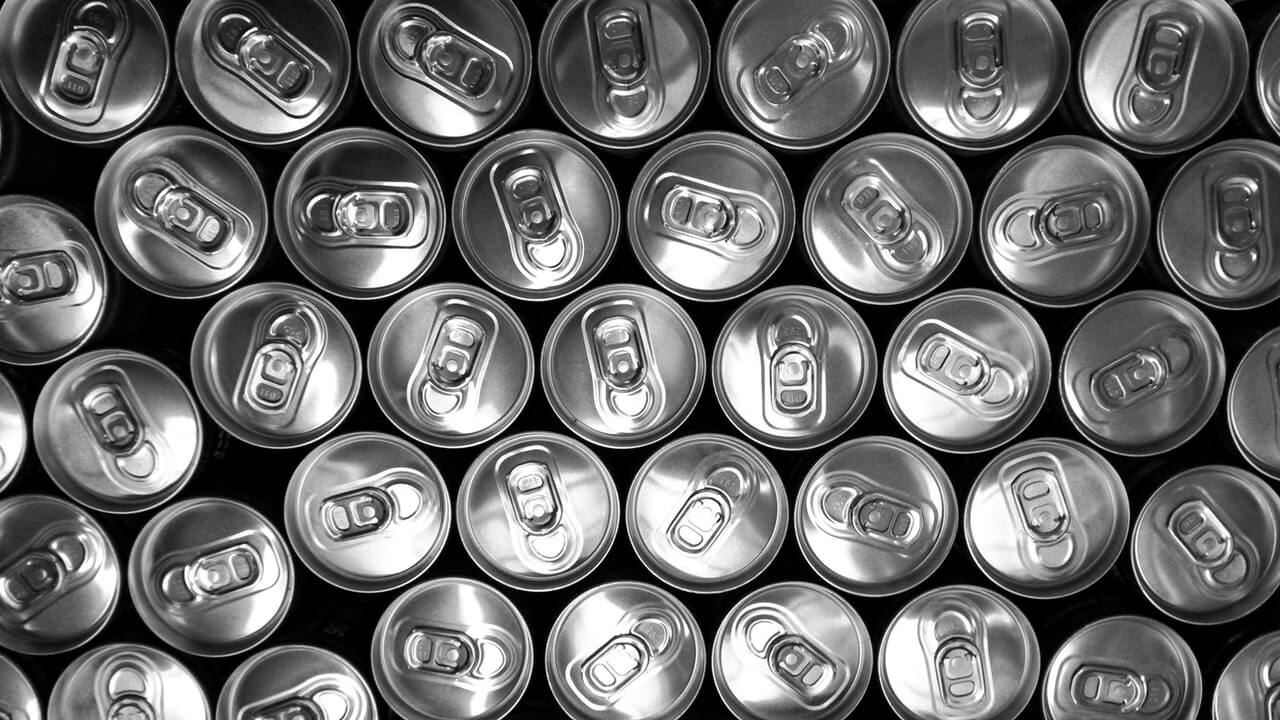 Travel funding isn't always the most glamorous of times.   I love travel funding ideas that come with low start up costs, and this funding source only requires a couple of plastic bags.  Stand outside any concert venue or mass gathering and you can earn yourself a good travel payday for minimal amount work. The heading pretty much says it all, but a friend of mine took me to school on recycling pop cans the other day. 
For example only 10 states in the country have bottling laws so if you live in those states or in a border town to those states soda cans might be more profitable then you think.  Bottling laws require recycling centers to pay between 5-10 cents per can where as other states players pay by the pound and only half of what aluminum is trading for on the stock market.  If it was trading for 70 cents you would be paid 35 cents, for example.  
My friend lives in one of these 10 bottling law states so for him it's just a numbers game.  He set up a special soda can garbage at work & home, but sometimes my friend can a be a little crafty.  He set up a recycling program at the local state run campgrounds in the area by putting signs on garbage cans that say "Cans ONLY."  In the summer months he wakes up early to collect his unofficial treasures that I'm sure the government is still wondering how they started a recycling program in that one area.  Because of this his numbers might be a little inflated, but he claims to drop off 4,000 cans a month in the summer time.  Adding an extra $400 to his travel wallet.  Not a bad way to fund your travels from a make shift recycling program.
Need more information on how to make money recycling cans
Have you funded your travels from recycling?
Go back to Paid To Travel Table Of Contents
Rent Your Friendship To Pay For More Travel
When I first started traveling things like culture and regional habits used to surprise me, they still do, but today travel surprises come more from internet options then wedding rituals or belching compliments to Taiwanese chefs.  When traveling through British Columbia I met a girl who funds her travels through a website called RentaFriend.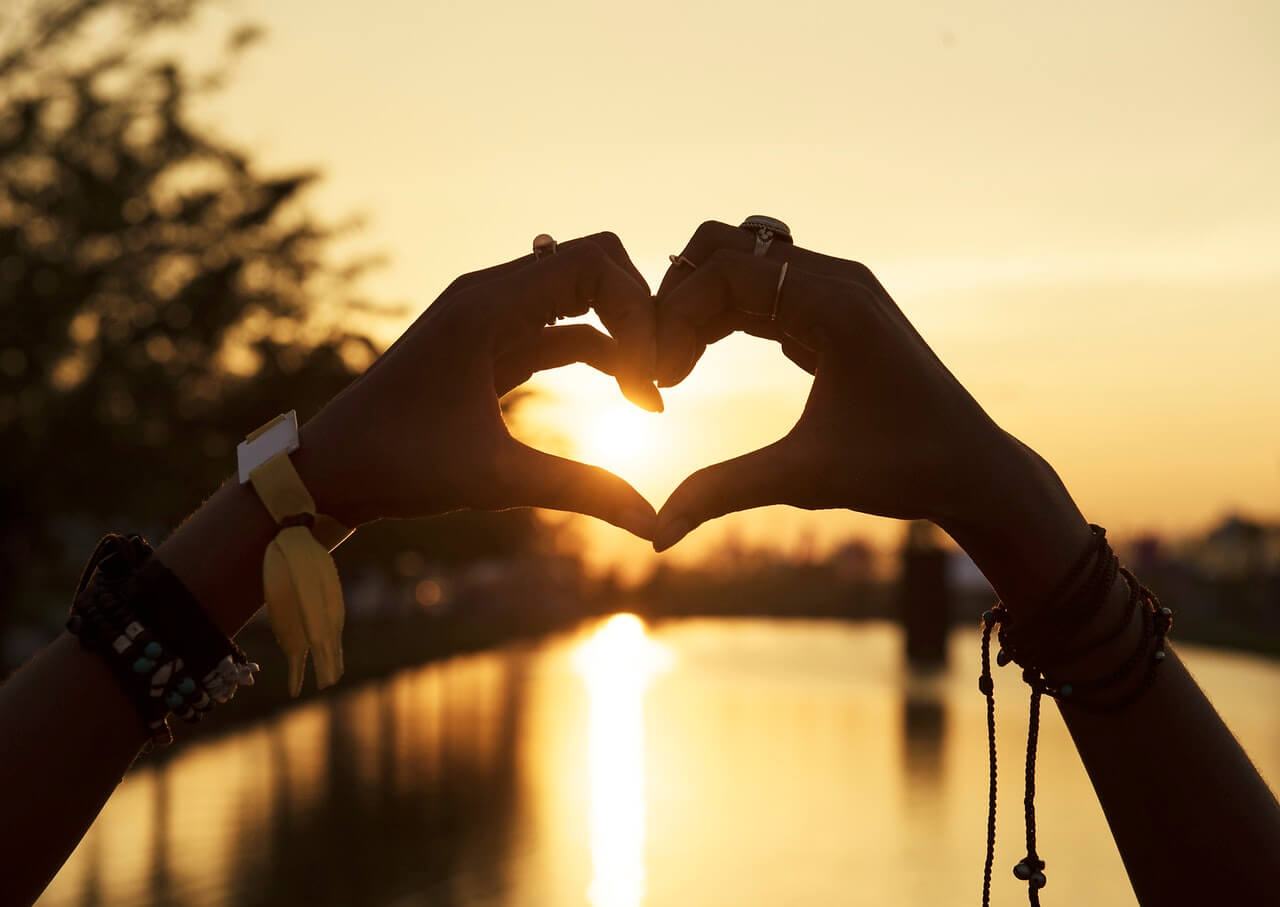 RentaFriend is a web-based friend hiring service where you can choose to either rent a friend or get paid to be a friend. The site allows you to set an hourly rate as low as $10/hr & as high as $50/hr with room to negotiate with your new friend/client.  Brandi who introduced me to the site says there is no limit to how much you have to work, or even a guarantee on how much you can make through the site.  You are your own boss.  Set your own hours, and select invitations at your own risk.  
According to Brandi most of your friend requests come from travelers on the weekends looking for someone to hang out with instead of sitting in their hotel room.  She tries to cater to this by exploring cities during the week, and showing them off to travelers on the weekend to fund her travels.  A good weekend sees Brandi billing out 25-30 hours Fri-Sun.  At over $20/hr she makes more PT then most FT workers around the world make for hanging out with people, and exploring cities. 
While in Vancouver hanging out with Brandi and her "friend" I was talked into to giving it a try.  Unfortunately my profile didn't get verified before I had to leave, which I'm told is an automated process now.  So I wasn't able to test the friendship waters of Vancouver, but I've been requested over 200 times in 3 years.  It's like that dating profile you fill out in the middle of the night out of boredom, and forget about it until an email reminds you of your curiosity.  Every time RentaFriend emails me it's always 13 cities behind, and I keep forgetting to combine it with travel plans.  Maybe if I was more proactive, or had less then 300 things to do a day I could be scooping $2,000 a month like Brandi for my friendship stock.
I wonder what the backpackers of the 1960s & 70s would think about the ability to fund your travels by renting out your friendship to strangers for more money than they made back home at a job they couldn't stand.
Go back to Paid To Travel Table Of Contents
RV Rentals Pays For A Lot Of Adventures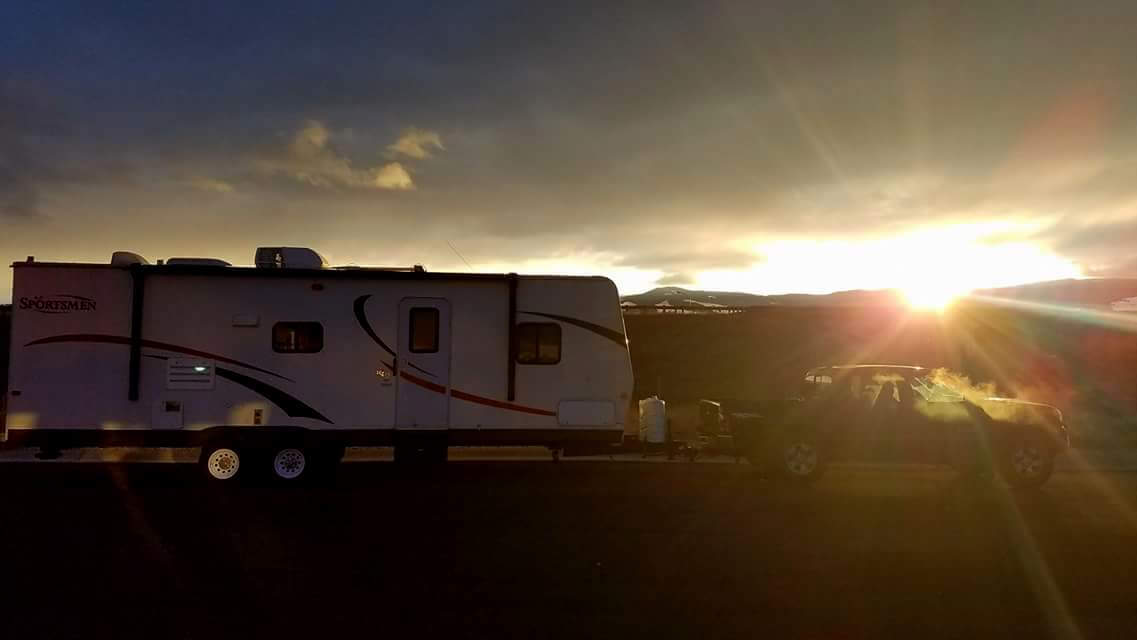 My travels have lead me around the world, and the most comfortable travel I have ever experienced was with an RV.  The great thing about RV life is that the slower you travel the more comfortable and cheaper travel becomes.  The bigger your network becomes, and the more support you will find.  I love the RV life.  Even the downsides bring a smile to my face.  Which is why I am so excited I found the airbnb for campers.  Just like Airbnb is creating new industries, jobs & paychecks for property owners.  RVShare & Campanda are doing the same for RV owners giving you another way to fund your travels.
RVShare and Campanda are the first peer to peer sharing platforms connecting RV renters with RV owners.  It was an instant overnight success around the globe.  Instead of paying for storage RV owners are now reporting $30,000 or more a year in income.  Success stories will vary depending on your area, rig, reviews & competition.
When I decided to list my rig on Campanda I was impractically calculating my income for 30 days of rental each month at $200 a night.  I rented my RV 2 times during peak season which I attribute to "last resort" renters.  The following year I listed my rig for $35/night at a permanent location near a high volume summer tourist town.  Whether it was the price, location or convenience of move in ready I am not sure.  But my RV rented 109 nights out of 120 possible nights that summer for a $3,800 payday.  I pretty much got paid $4,000 to sleep in my tent or hammock all summer long.  That winter when I moved to Arizona I raised the nightly rental rate to $75/night, and turned away 3-4 bookings a day.    Eventually I stopped renting it out that year because I got tired of camping next to my RV.  In 8 months that year I made $13,000 for renting out my RV.




My advice to anyone looking to explore this travel funding option is to buy an RV 7 years or newer.  If your going to let renters move it then the smaller more manageable rigs will rent more frequently.  If your going to put it in a permanent location the bigger the better.  A high volume tourist town that you can permanently leave it in would be the most ideal.  Mountain towns outside of a National Park are perfect environments.  Talk with farmers & vacant land owners about renting out a spot on their property.  If you live in the area, or have someone you trust who lives in the area you can park it on public lands and rent it out.  Check out my free camping guide to get more ideas.
If it wasn't my permanent residency at the time I would have been able to double my rental income by letting renters move it to different locations.  Plus RVShare & Campanda both include the most comprehensive insurance coverage's in the industry for each rental transaction.   I just wasn't comfortable with letting renters tow my rig around, and at the time it was funding my travel expenses.
Need more reasons to get into the RV rental business
Go back to Paid To Travel Table Of Contents
Long Term Travel Starts With Adventure Jobs 
I couldn't be more passionate about a way to fund your travels. I accidentally fell into this world, and it changed my life forever.  Coming from suburbia capital of America I had never heard of "Adventure Jobs" or even seasonal jobs, but I couldn't be more grateful for having discovered them.  When I discovered Carols I was homeless, depressed & lost in life.  I needed a lifeline, and thats exactly what Carols Restaurant & Bar provided.  Employment, housing & an amazing group of co-workers that only had one thing on the brain ~ ADVENTURE!
Since then I have traveled all over the United States by way of seasonal adventure jobs.  I have lived, worked & played in every state and territory except Hawaii.  I've guided zipline tours, sea-kayak tours, horseback tours & mountain bike tours throughout the U.S.  I have worked and lived at more ski resorts then the average person can visit in one lifetime. Seasonal adventure jobs have allowed me to work as a backcountry heli ski guide, whitewater raft guide, bear guide & climbing guide.
Each season brings adventurous souls together to explore & share life with one another.  The summer I lived in Glacier National Park 4 of us hiked all 734 miles of trails in one summer.  I've lived & worked in 4 National Parks, and lived in 2 of the 7 wonders of the world.  When I lived in the Grand Canyon my employee housing was billed to me at 40 cents for every working hour, and maxed out at $48 a month.  Let me repeat that.  Living in one of the 7 wonders of the world only costed me forty eight dollars a month, and working as a server I averaged $2,000 a week for bringing burgers and beers to tables.
Seasonal adventure jobs are a truly unique experience that provide housing, employment and unlimited adventure opportunities.  Employee housing is usually around $7/day, and most positions average around $3,000 a month.  Almost every seasonal adventure job opportunity will be located in or around some of the most iconic vacation destinations the world has to offer.
I truly couldn't recommend a more sensible way to fund your travels.  It's like a working vacation that surrounds you with the most passionate, ambitious & wandering souls looking to discover and explore the world with you. I met one of my best friends on a zipline course in Alaska, and the other at an Adult Summer Camp in Wyoming.  Seasonal adventure jobs are a gateway to a life of adventure and travel guaranteed to show you the world and test your limIt's. I could write forever on this topic, but take a peak over here to find out more about seasonal adventure jobs to fund your travels around the world.
Go back to Paid To Travel Table Of Contents
Sell Your Stuff & Travel Farther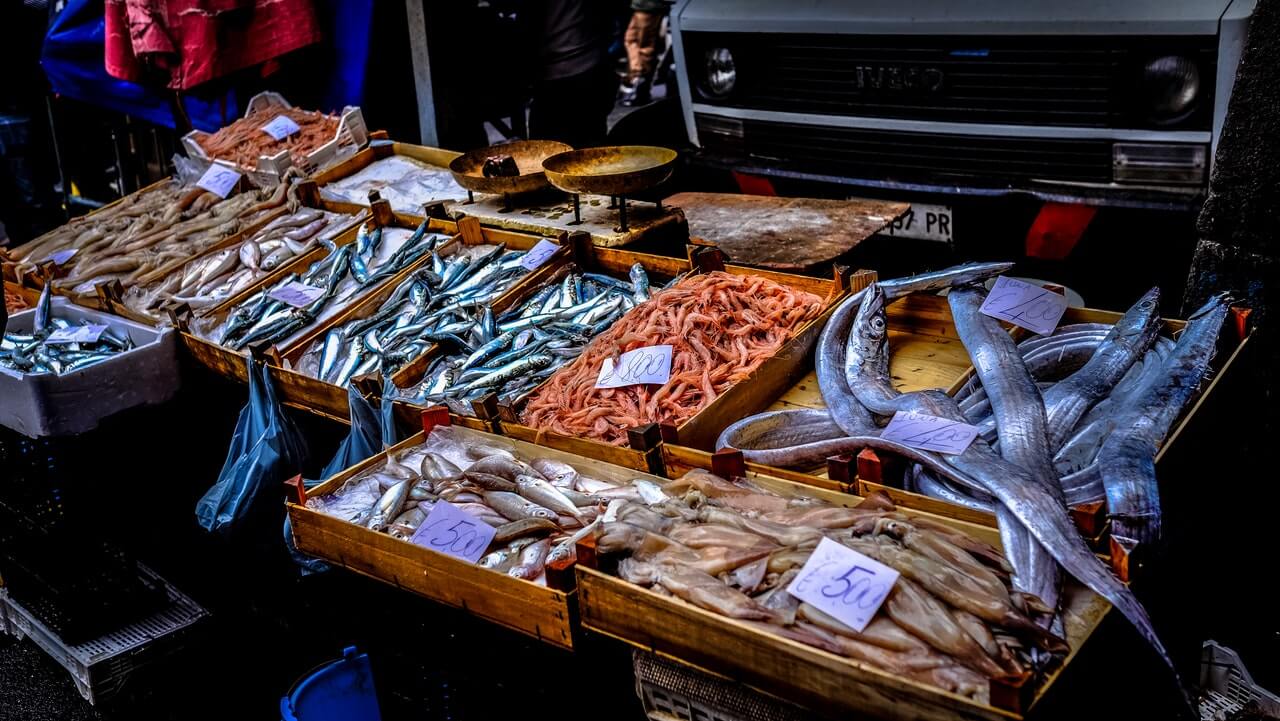 Travel has this unique way of creating minimalists out of even the most stubborn pack rat.  I used to be one of those individuals saving and keeping everything for "some other day."  It wasn't until I started traveling that I realized how little I need to survive in this world, or even how little I need to travel this world.
Getting rid of your stuff isn't easy.  You've held onto it for a reason whether that be it's functionality or sentimental value theres a reason.  I could write some whimsical travel quote about "letting go of attachments," but it comes down to:
 What are you holding onto?
Why are you holding onto it?
Learning how to travel means learning how to live with less.  If you left to travel the world tomorrow what would you leave behind?  What would be waiting for you when you return, and how valuable would it be to you when you do return?  If you return? Is that "lucky hat" really all that lucky? Is it lucky enough to warrant $40 a month storage fees until you return?  I know It's difficult to sell things for a portion of what you purchased them for, but what are you going to do with a treadmill while surfing in Indonesia?
How easy it to replace your couch? Stove? TV? Bookcase? Insert anything else here?
I have owned 2 houseboats, 4 RVs, multiple vehicles & more furniture then anyone one person should own in a lifetime.  Why am I telling you this? Because things are easily replaceable, and there is always a great deal.  I bought a 35 foot houseboat with two brand new engines, a trailer & a quad cab duelly combo package for $3500.  It took me 2 days to sell that combo package to someone for over $20,000.   There is always a deal, and replacing your materialistic belongings is easy.  I did it every 3-5 months for over a decade, and the internet makes it a hassle free simple process.
You don't need to sell your baby teeth, heart medicine, glasses or photo albums (do those still exist).  But TVs, beds, furniture, appliances & other big ticket items can fund your travels for a long time, and are easily replaceable.  My friend Ti had a wife, dog & 20 year career that amounted to $80,000 worth of travel funds when he was done selling his belongings.  Talk with him today about looking back on his life, and he will suck you into a conversation about ignorance & priority.
Selling your belongings is personal, challenging & scary.  It's the ultimate point of no return, but depending on your items your travel funds could increase to $5,000 or more.
This is a great resource in helping you prioritize your needs & selling your belongings.
Go back to Paid To Travel Table Of Contents
Game Pieces Mean More Travel Money For You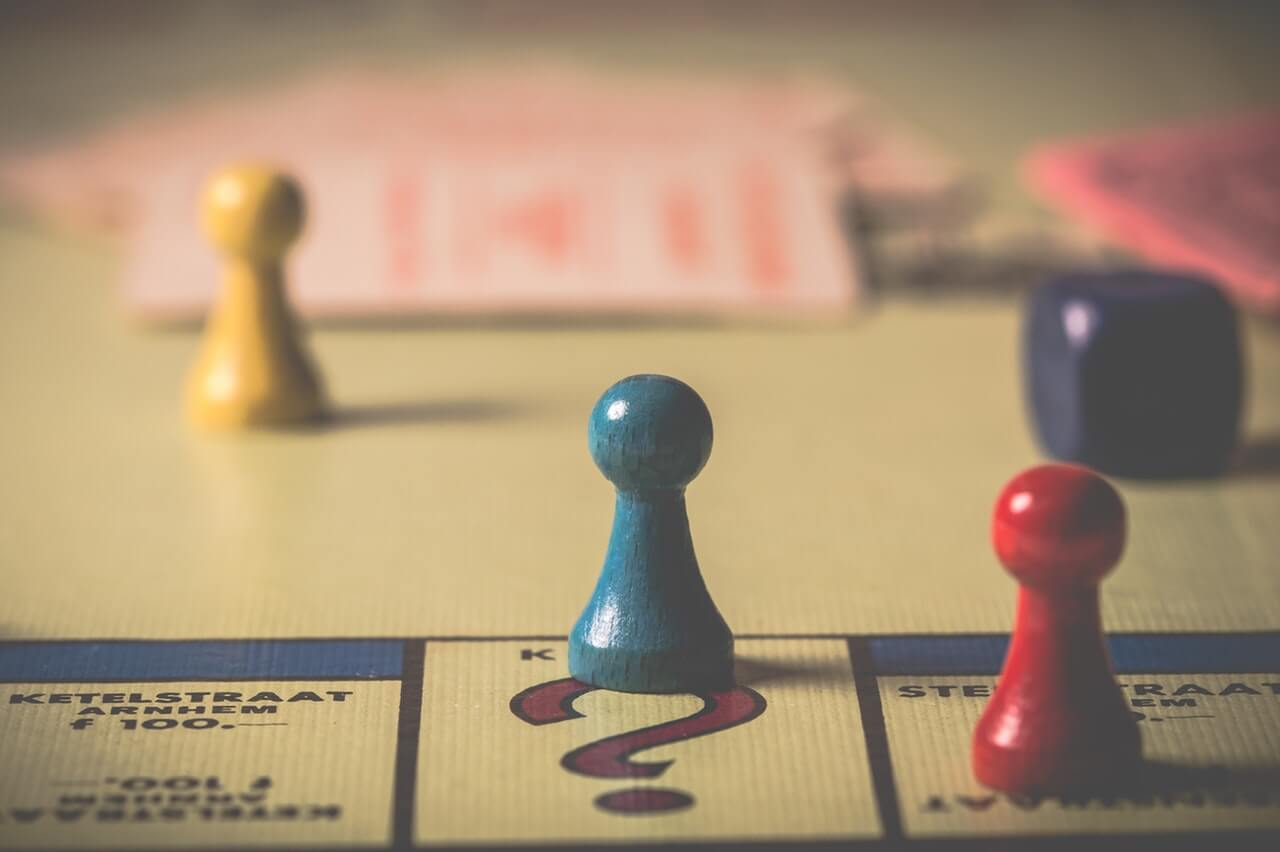 I love to fund my travels with creative means of income, and this one is easily one of my favorites.  Mainly because the return on investment is massive, but the hunt is just as addicting.  To get started in the "replacement game piece" market all you need to do is go to ebay or amazon and type in replacement game pieces, and then sort through the items that have been sold.  Ebay is better then amazon because you can see how many times an item was bid on.   The more bids the more demand. 
To find these sweet travel paydays Goodwill, Thrift stores & garage sales are going to be your best resources.  Because these items are so elusive this is more like an on going treasure hunt then an immediate funding travel solution.  I like to logon every 3-6 months to create a mental list of high demand missing game pieces.  Then whenever the opportunity arises to visit a Goodwill, Thrift store or garage sale I simply just keep my eyes open.  
Old doesn't guarantee value, and neither does popularity.  Just because you come across a 100 year old game doesn't mean it's worth anything, and the same could be said for games like Monopoly or Chess.  Rarity usually guarantees value, but sentimental attachment always guarantees value.
When I first came across this idea I decided to test the waters from my own personal inventory of board games collecting dust in the hall closet. Most of the games I owned fetched $25-$30 which didn't seem all that practical for listing, shipping & answering buyer questions.  Then my Bass Fishing Monopoly edition hit a grand slam.  I had two guys in Northern Minnesota bidding on pieces to complete their game.  When the bidding closed two plastic boats from a $20 board game added $700 to my travel funds.
It took me awhile to graduate from $20 pieces to $100 pieces, but I now I regularly flip dollar board games for hundreds of dollars in a never ending treasure hunt. Think of the travel you could pay for from one highly sought after game piece.
Go back to Paid To Travel Table Of Contents
Used Clothes Equals Happy Traveler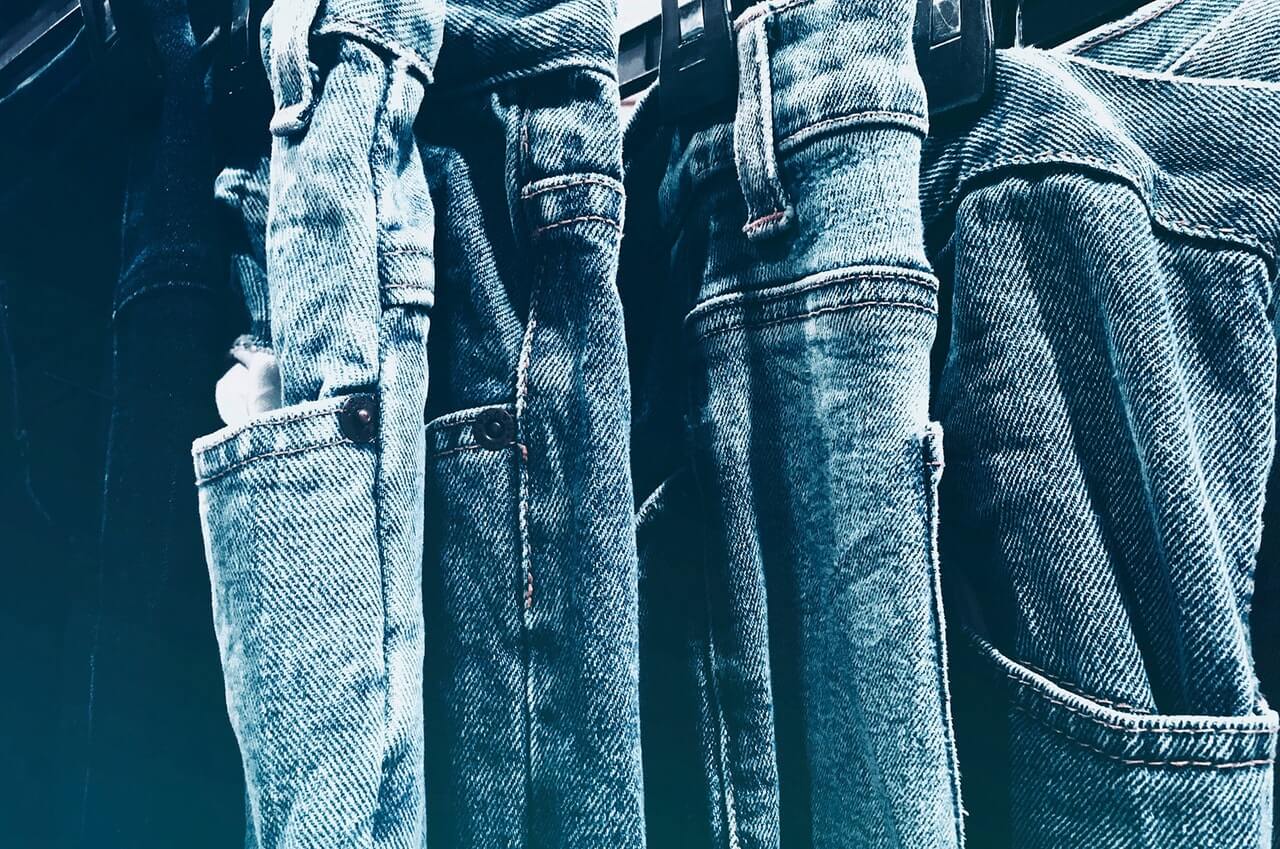 Selling your old clothes to fund your travels is limited but necessary.  Frees up closet space, and forces you to prioritize what to pack for your big trip.  Most wardrobes won't fetch more then a couple hundred dollars to fund your travels, but every little bit helps.  Unless your like my friend Sam who took this to a whole new level.  
Sam flips old clothes on Ebay for big profIt's, and he fills his inventory by shopping at Goodwill, Thrift Stores & Garage Sales.  He buys name brand designer clothes in relatively good condition for less then $5.  He's had a few items push past the $100 or $200 mark, but majority of his inventory sells for no less then $35.  Giving him a 700% return on his investment.  Try getting that return from a CD or a savings account at your local bank.
It's pretty easy to earn a couple hundred dollars a week using this method, but if you put any effort at all into this you can easily triple or quadruple that figure.  Piggybacking this method with my Etsy & Game piece method ensures every visit to Goodwill, Thrift Stores & Garage sales will be a decent pay day to fund your travels.  
More resources to help you sell your old clothes
Go back to Paid To Travel Table Of Contents
Organs Can Be Big Profit For Travelers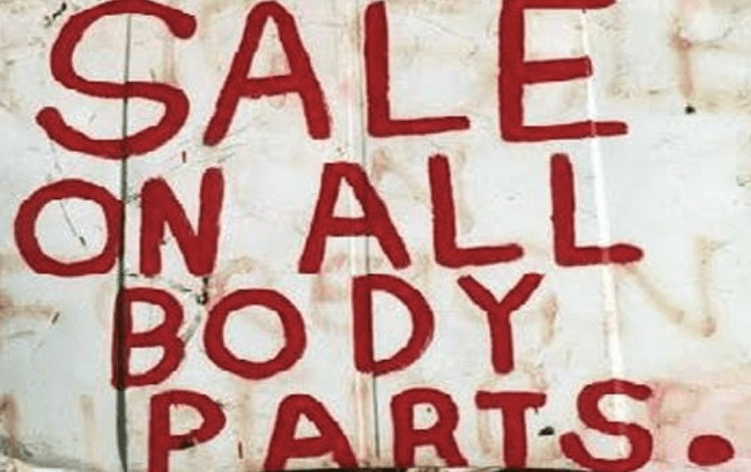 I have never done this and probably fall somewhere in the area of not recommending this either to fund your travels, but I'm writing about it so I must not be that against it.  I have met three travelers that have donated kidneys or eggs to fund their travels, and one of them got the idea from a rumor she heard about a hospital in Europe once paid a guy $800,000 for his kidney.  She only got paid $2,000 while the other two travelers I met got paid over $30,000.
I don't know how I feel about this, but there are people in need.  And there are people willing to pay for organs you can live without.  So if you haven't found anything you like on this list yet to fund your travels I suppose you could sell your organs.
Before Ebay delisted a kidney put up for auction in 1999 bidders drove up the price to $5.75 million dollars.  In India kidneys fetch around $20,000, and buyers in China will pay $40,000 or more for a kidney.  If your from Israel a healthy kidney could bring you a $160,000 to fund your travels.  Black market organ dealers don't do the greatest job of filing taxes so these numbers may not be exact, but there is good travel money in selling your organs.
I think it would be safer, wiser & more profitable to explore less dangerous funding travel options, but the choice is yours.
Go back to Paid To Travel Table Of Contents
Used Books Equals Lots of Travel Money
Another easy way fund your travels is flipping used books, and the books your looking for are college text books.  You can sell other used books, but if I am going to sweat my summer away going to garage sales every weekend I want to make more then a few pennies for my troubles.  
Plus this method I'm about to show you doesn't even require you to leave your house so you can do it anywhere in the world.  This method involves funding your travels by buying college textbooks at sites like Ebay and then reselling them to sites like Bookscouter.  Read this article to find out how to spot illegal or counterfeit books.
BookScouter has a handy little tool that lets you look up a book by it's ISBN number.  ISBN is a books international standard book number unique to each book title.  Using the ISBN number on Bookscouter you can find how much the book is worth and which buyback company will pay you the most for that book.  I use the Bookscouter tool before purchasing a book to ensure there is a site willing to pay more for the book then what the Ebay merchant is charging.
Doing a quick search using this method I found an Ebay merchant  selling "Fundamentals of Physics Extended 10th Int'L Edition" for only $36.  Using Bookscouter I can see that Booksrun is willing to pay $99.53 for this exact same book, and rentscouter shows ecampus is willing to pay $89.6 for this exact same book.  After shipping leaves me a profit of $56 dollars, but this Ebay merchant has more then 10 of these books for sale.  I could make more than $500 buying this lot from this one Ebay merchant, and never leave my house.  Best part is it took me less then 5 minutes to find a product & a buyer to fund your travels.
Let me know how it turned out for you in the comment below.
Go back to Paid To Travel Table Of Contents
Whales Hold The Key To Travel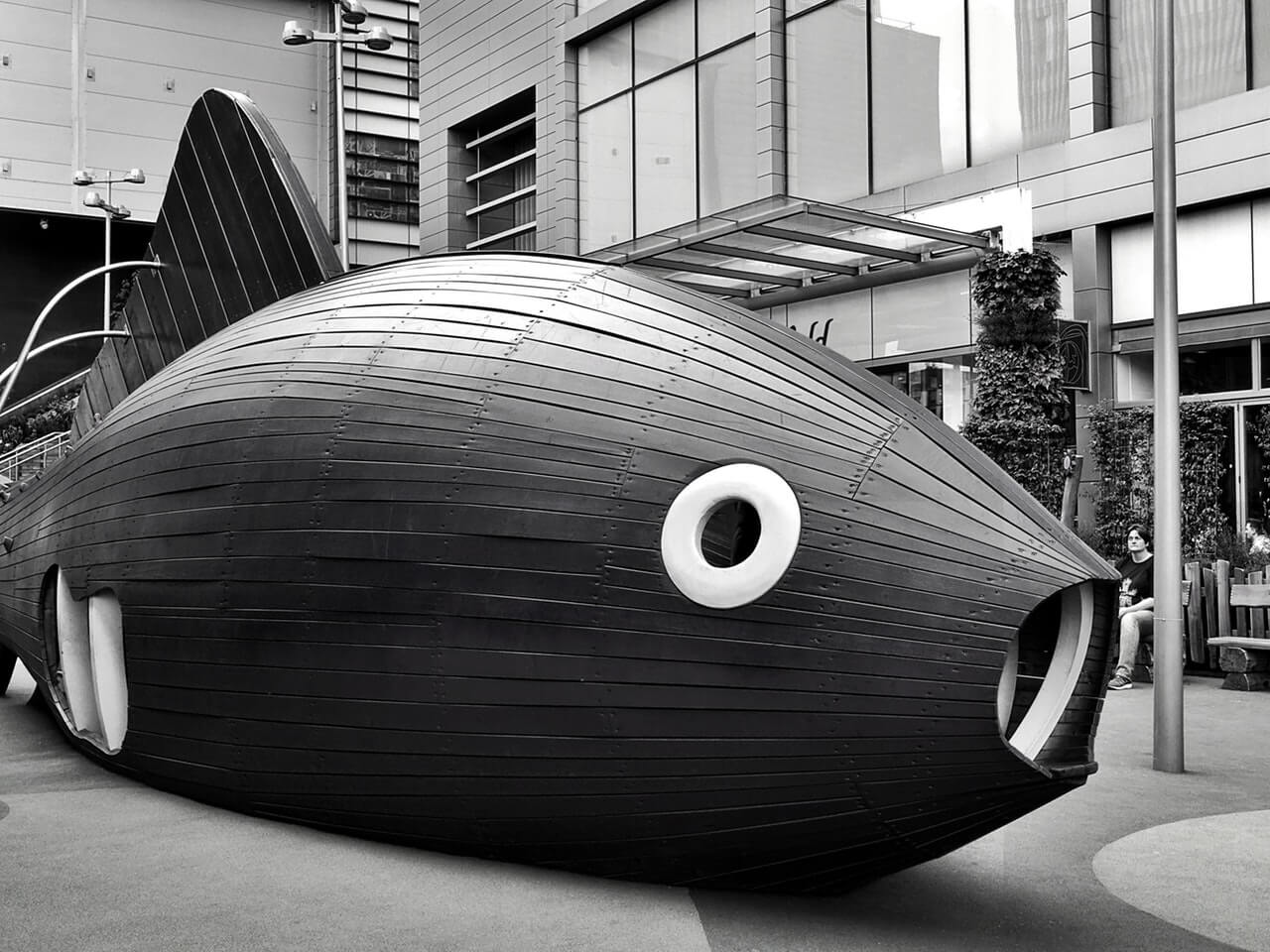 This ranks right up there with selling your poop which we will get to in a minute, but both can definitely fund your travels.  Ambergris is a coveted ingredient in high-end perfume found in whale fecal matter.  In rare cases when it is to large to pass through the digestive trac whales will vomit it up and out.  Forcing it to float aimlessly around in the ocean where it's most likely never going to be found.  In the rare event the tides carry it to shore some lucky passerby could cash in on this discovery to the tune of $60,000 – $150,000 to fund your travels.
Essentially finding whale vomit or Ambergris rocks is a game of luck.  Considering when a sperm whale vomits it's in in the middle of the ocean so for it to wash up on your local beach is a rare occurrence  If this tickles your fancy you should set sail for the Maldives, New Zealand, Brazil or the beaches along the Atlantic Ocean are all top destinations.
To read more about techniques to identify Ambergris, or read about success stories visit Ambergris Expertise & Buying Worldwide.  One group from New Zealand found an 88lb chunk of whale vomit that fetched them over $400,000!  
Go back to Paid To Travel Table Of Contents
Sell Your Travel Photos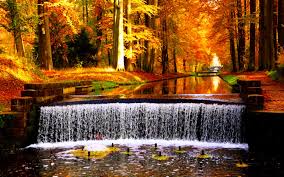 Travel will inevitably provide an opportunity for you to capture a moment someone is willing to pay for. My friend Liz funds her travels completely from selling photos, and after a long dinner conversation I agreed to give it a try.  With more then a 100 platforms to choose from I was exhausted before I even signed up from all of the research.  
Like all new entrepreneurs in the photography industry I thought quantity was more important then quality, and uploaded everything.  Overnight my shutterstock account had an inventory of over 10,000 items on it's virtual shelves.  I sold 7 pictures for less then $3 in 6 months.  Eventually Liz came to the rescue and guided me down the "how to fund your travels by selling photos" path.
The trick to making travel money selling your photos isn't providing amazing landscape photos, or breath taking moments.  It's capturing marketable scenes that can be used in advertising.  Things like office workers, empty restaurants, textures, vague day to day life scenes and other multi purpose images.  Drone videos are super hot right now for real estate marketing and advertising.  It doesn't stop at quality images either.  You have to label, tag, market & select focus keywords for people to find your photos so that you can fund your travels from the sale of your travel photos.
My first batch of 10,000 travel photos netted me $3.  My next batch of 35 travel photos with all the proper SEO tactics netted me $1,000 in 30 days! The trick is to do your keyword research.  For example, lets say you want to target office workers.  First go to google and type in office workers.  A drop down box will appear offering suggestions to finish your search query.  Pinterest offers the same suggestive search queries.  Then head over to your favorite keyword research tool, and type in office worker.  Between these three venues you should be able to find a top 3 most searched long tail keyword that relates to office worker.  That is the keywords you focus on when labeling & tagging your photos.  You can take this one step farther by looking at search volumes and targeting low hanging fruit that is even easier to rank for, and plaster your photos all over that niche making you the only provider.
In simple terms.  Don't label your photos mountains.  Label them Rocky Mountain Waterfalls in the spring time, or cheap lodging in Rocky Mountain National Park.  You want your photos to be vague subject matter to appeal to marketers, but you want your labels to be defined & targeted so they can fund your travels.
Read more about how to sell photos online at Envira Gallery.  Leave your questions about how to be more efficient in selling your photos online in the comments below.
Go back to Paid To Travel Table Of Contents
#2 Can Make Travel #1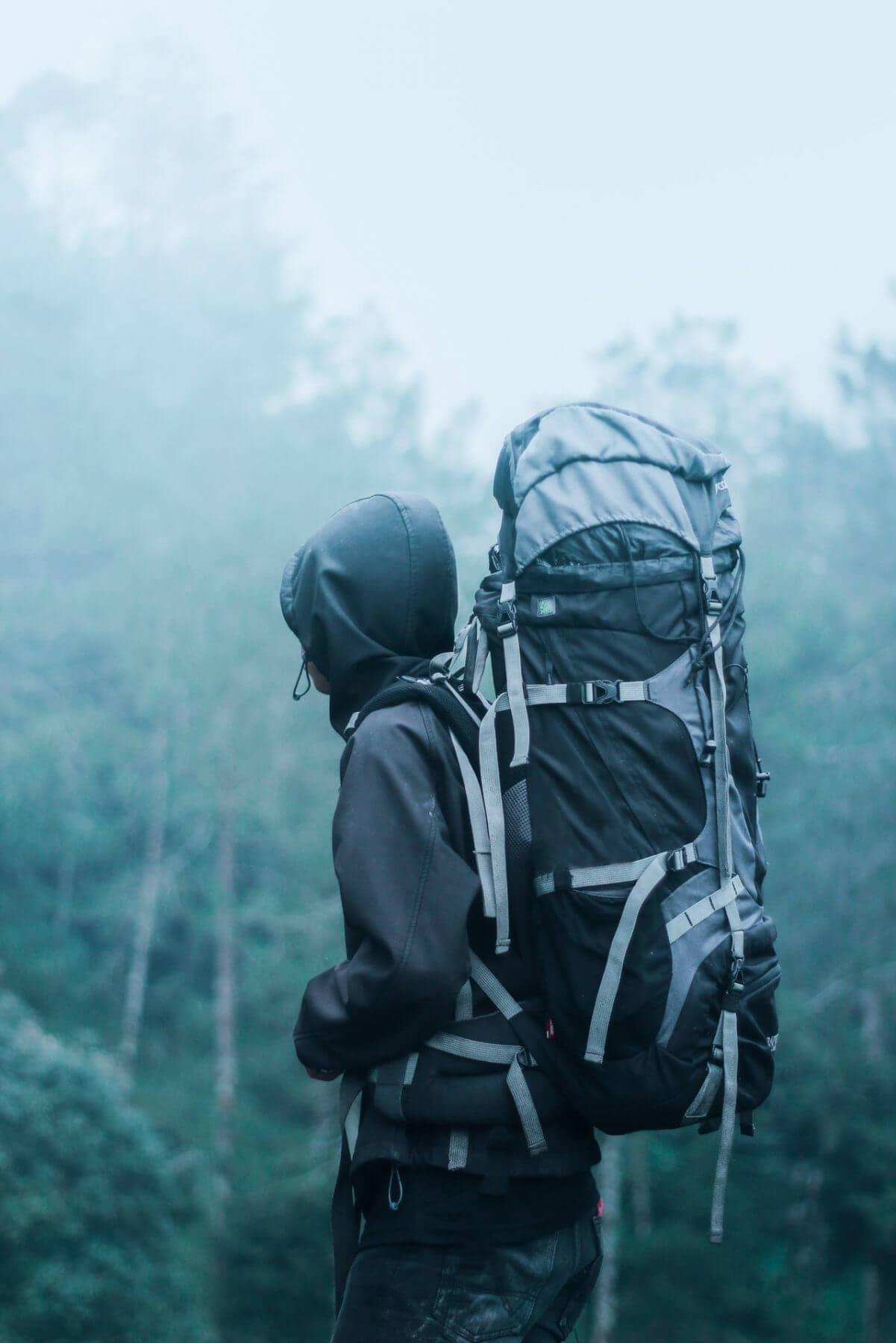 I wasn't kidding! You can earn $13,000 a year to fund your travels  from a company called OpenBiome located in Medford, MA.  They will pay you $40 a sample with a $50 bonus if you come in 5 days a week.  Besides the $13,000 donating your poop will help save lives.
Your stool sample will enable physicians around the nation to treat patients infected with a disease called Clostridium Difficile.  Which is a brazen little bacterium that can be hard to immunize through customary methods like antibiotics or anti-microbials.
Unfortunately if you don't live in the Massachusetts area your not eligible for this travel funding option.  Some other requirements to qualify are:
Commit to 4 samples a week for 60 days
Be between the ages of 18-50
Must not have done any foreign travel recently
Have a BMI of under 30 which you can use this to Calculate your BMI
To read more about please visit OpenBiome.  Please comment below if you got selected to fund your travels from OpenBiome.
Go back to Paid To Travel Table Of Contents
Tweeting For Travel Cash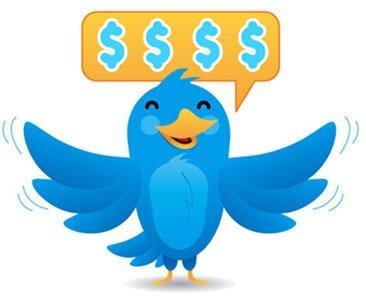 If you signed up for any digital nomad course you have probably heard: Find your niche, build your audience & create several streams of income more then you've cared to. But social media can fund your travels, and some companies pay big dollars for your tweets.  Back in 2009 it was reported the Kim Kardashian was making $10,000 a tweet.  Sadly it's not as easy to get paid for your tweets as it once was, but not impossible.
While sitting on the beach in South Lake Tahoe I got dragged into a social media conversation with the couple next to me who claimed they make up to $250 per tweet.  This isn't through product pushing or affiliate marketing.  They claimed that every sponsored tweet they published they got paid $250 because they had over 2 million followers.  It seems logical, but I never got specific details.  Nothing more then they answered a craigslist ad that promised to pay for tweets, and it ended up being a advertising agency willing to pay twitter users with a big fan base.
So maybe someday when you see me tweeting about how great my new camera is you can wonder if that is a sponsored tweet I am getting paid for 😀
Do you get paid for your tweets, or fund your travels through social media streams of income?  We would love to hear about it in the comments below!
Go back to Paid To Travel Table Of Contents
Set Up High Yield Savings Account To Travel Nowhere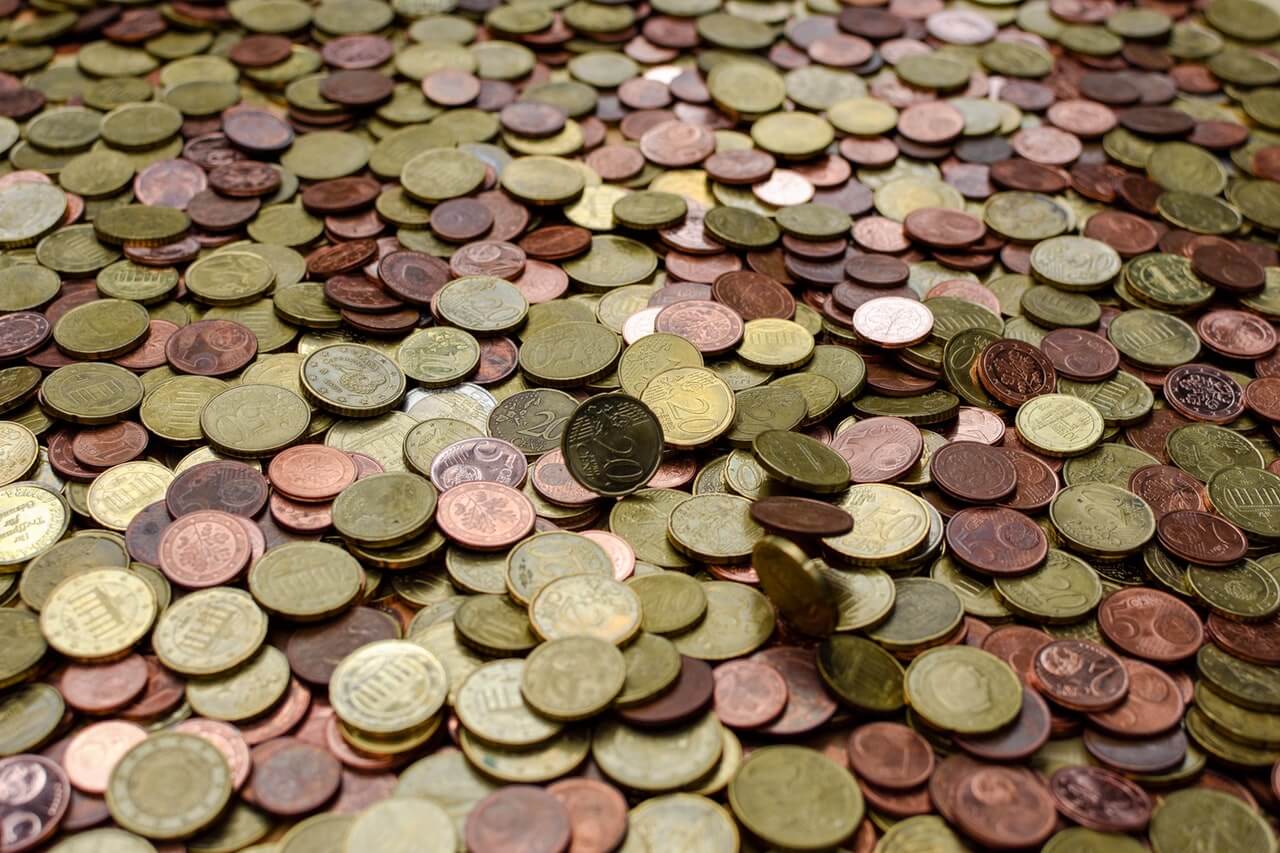 If there was a least favorite method to fund my travels setting up a high yield savings account would be at the top of that list.  It's safe, secure and insured.  All completely logical reasons for exploring this option to fund your travels.  But the return on investment ratio is so low that I have never even considered this option.  To fund your travels off the interest alone you would need $300,000 or more sitting parked in an account thats making someone else more money than you.  If high yield savings accounts were so beneficial then why aren't banks parking their money in them.
If the banks would set up google adsense videos for me to watch every time I logged in they could offer me 5-10% returns on investments, but they aren't that tech savy or proactive.  No bank can offer more then they can charge, and at the time of this writing the current fed interest rate is maxed at 4.5%
I can make 30% from borrowing a stranger $25 on LendingClub so I have no interest in a saving account with an establishment that charges me a maintenance fee for an account they don't maintain!
Go back to Paid To Travel Table Of Contents
Start A Business Abroad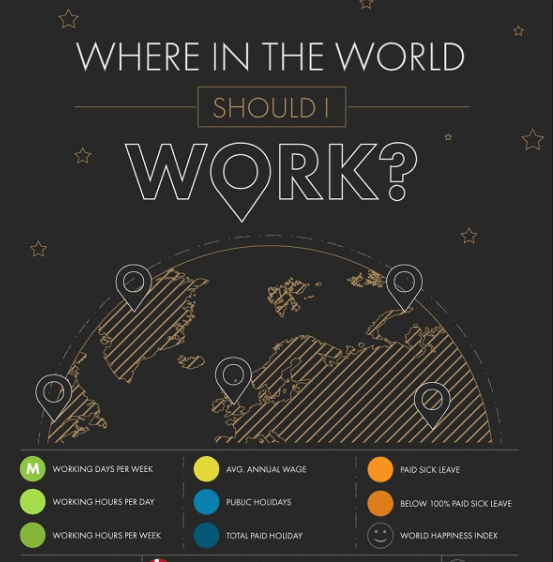 Did you know in most countries it's easier to start a business then it is to get a work visa? Starting a business in a foreign country is easier than you may think, and is a great way to fund your travels.  In fact the Netherlands have a special treaty called DAFT.  Which stands for Dutch-American Friendship Treaty that encourages self-employed entrepreneurs & small businesses to consider residency and work in the Netherlands through this visa treaty program.  Read more about that and 5 other countries that are easy to get Work Visas at WeWork.
In Panama it only takes $5,000 to become a citizen.  All you need to do is deposit that money into a state run bank for a year, or if your country is one of the 50 listed on the Friendly Nations list you can be fast tracked to Panamanian citizenship.  Read this breakdown of the Friendly Nations List at Panama Offshore Services.
A great friend of mine who is over 30 years old loves Australia & New Zealand, but they only offer working visa's to those under the age of 30.  She was so determine to be able to go back there and work legally she explored marriage for citizenship options for over a year with no success.  She explored other countries citizenship requirements to backdoor her way into Australia, and even looked into hiring a documents forager.  She tried everything and was on the verge of giving up until the mailman came one day.
In Australia you have to be invited by the state or governing territory to apply for a business owner's visa that is good for 4 1/2 years, and is the first step in acquiring citizenship.  Her application showed her intention of starting a restaurant or tikki bar near the beach ( I can think of cheaper & better business ideas to pitch here), but she got invited to apply for a business owners visa.  Two years later she is the proud owner of a 2 foot by 2 foot wooden structure that has the words "Bar" painted on it, but no one can find it's hours of operation.  What shes going to do in 2 1/2 years from now when her Visa is up is unknown, but she is very happy with life right now.  Read up on Australia's Visa requirements at Australia.gov  While your at it check out these easiest countries to visit without a visa at NomadCapalist.
Starting a business abroad is a great way to fund your travels because it allows you to legally work in that area.  Connect with the locals, and slow travel through a country.  Starting a business abroad usually stems from organic coincidence.  Like my friend who accidentally found out Burger King was coming to town, and needed warehouse space.  He purchased a cheap warehouse, and Burger King became his client for over a decade.  Most successful businesses started by foreigners begin like this.  You show up, discover a void in the market and creatively fill it.  Other over seas ventures have a little more pre-planning involved, but renting snorkel gear to cruise ship passengers doesn't take a mind blowing business plan to get started.
Creating a business in another country has become so popular in the expat community that its not a question of how your going to support yourself, but where are you going to support yourself. Leaving you to fund your travels by turning a hobby into an income and become part of the new mobile global workforce. Requiring nothing more than a laptop or if your feeling more ambitious you can always hire staff & rent appropriate space to build a business.  To generate the income you need to live the life you want where you want to live it, and pursue your dreams as a business owner explore these business ideas:
Laptop Business – Anything that only relies on an internet connection (graphic artist, programmer, coder, editor, consultant, publisher, teaching, bookkeeping, writer, copywriting, photographer, yadda yadda)
Expat Market – Where there is a large community of expats there's a desire for products & services they miss from back home.  Very easy to capitalize on this because desire equals void, and some one needs to fill it.
Real Estate – This is one of the most popular ways to fund your travels in the expat community because westerners come from an efficient, logical & practical real estate market that is usually anything but that in other parts of the world.  The transition is easy & welcoming to expat communities around the globe.  It creates an instant clientele list and referrals.
Franchise – If you have the money a simple way to fund your travels is franchising.  Corporations from Western Countries are always branching out to keep stock holders and investors happy.   One way to do this is by expanding into foreign territories.  Most companies will remove franchise requirements for applicants from their home country as they are familiar with logistics, protocols & work environments that make a successful business.  Plus franchising is a business model that allows you to hit the ground running with branding, support, marketing, strategy, product & distribution already in place.
Tourism – 
Having lived in more iconic vacation destinations around the globe then most people have read about I can tell you first hand that any business in a tourist town only needs to focus on one thing: SPEED.  Five million restaurants every year go out of business in the United States.  None of them are in a tourist town, and its not because of the quality of service & food.  I've worked in places that I didn't eat one thing the entire time I worked there, or places that microwave salmon, steaks & french fries before serving them to guests.  I've worked at places with black mold covering the walls, and they still go on a wait for hours every day in June, July & August.
Opening a restaurant in a tourist town doesn't rely on customer service, quality of food or price for their success.  Most likely your customers are only in the area for 4-6 days, and then you will never see them again.  They can write all the bad reviews they want, but when the next wave of tourists come in all they care about is which restaurant is not on a wait, and can get them in and out and back to their vacation the quickest.
The most successful business in a tourist town is guided tours closely followed by an ice cream shop.  The cost is low, the demand is high, kids are impulsive & parents want happy kids.  It's a winning equation in tourist towns across the globe.  Ice creams not your thing.  A cold kitchen restaurant where everything is served grab and go style is next.  Sandwiches, salads & pasta is your next most popular business.  Then you move to rental stores like dive equipment, bikes, scooters, outdoor gear yadda yadda.   Bed & Breakfast, wine stores, souvenir & trinket shops or a photo booth are all easy business to get up and running.
Locals – Traveling around the world opens your eyes & mind.  As a local you get stuck in a rut, and put up blinders to the outside world.  Making it easy for you to see voids in the local markets and fill them to fund your travels.
Niche Market or Storefront – one of the big advantages of being someone from the developed world looking to start a business in the undeveloped world is that lots of unfilled niches will occur to you quickly.
Build A Patreon Travel Audience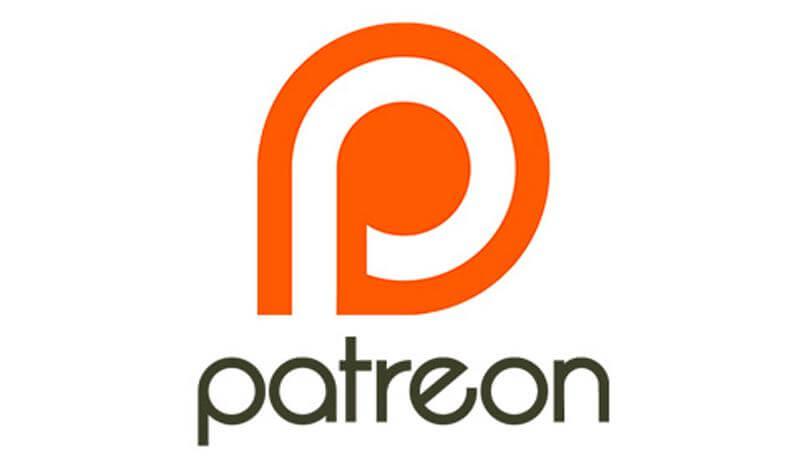 If you haven't heard of Patreon yet thats OK neither did until I stumbled upon Kombi Life's Youtube channel.  Patreon is a platform that allows creators like you & me to get paid by running a membership business for our fans.  Essentially it's like a Youtube except visitors have to pay to view & read your content, or a kickstarter because you can set tiered membership rewards for your fans.  It's quite remarkable actually.  In the sense that creators can be rewarded directly from their fans for the content they create, and fans can directly connect with cast & stars they've come to adore as well directly support the projects they want to continue seeing.  
You have no chance at becoming a millionaire overnight through Patreon, but you can create an audience that will fund your travels from documenting your adventures around the globe.  Case in point is one of my favorite travel series called Kombi Life that you can find on Patreon.  If you start from the beginning of this project you will find yourself cringing, and perplexed as to what this person got themselves into.  That project started out as an adventurous road trip that lasted over 7 years, and produced 5 seasons worth of video content for his fans.  Most videos only lasting 12-15 minutes , and were sporadically uploaded without any thought of timeline, correlation or sequence of events.  But generates over $1,700 for every video uploaded from only 419 fans!  How far could you travel on $1,700 a week from a 12 minute video you created?? 
Patreon is not just for video creators, its also for bloggers, musicians, podcasts & various other media content creators.  Read more about Patreon, or check out the AOWANDERS PATREON PAGE.  If you are funding your travels with a patreon channel I would love to hear about it in the comments below I am kind of new to this platform, and you can never have too much advice.   
Go back to Paid To Travel Table Of Contents 
Start Your Travels With A Roofing Company
If you can stand manual labor or just want to get in shape for a summer one of the easiest and most profitable ways to fund your travels is roofing. You can start a roofing company for less then $500, and have more work then you can handle. It's called sub-contracting, and all this means is another company (the general contractor) will provide all the materials and jobs you can do. All you have to do is provide the labor. Which means your in charge of tearing off & re-installation.
Never roofed before? Don't worry It's so simple that I can tell you how to roof in the next two sentences. All you have to do to put on the perfect roof is chalk two vertical lines at 5 inches and 11 inches. Then began your horizontal chalk lines at 11 inches, and add a new line every 5 1/4 inch all the way up the roof. This will give you a laser straight roof, and a guideline for every shingle you install. Making it idiot proof & impossible to screw up.
The biggest expense in starting a roofing company is workman's compensation & liability insurance. Work Comp will generally run you around $550, but you can pay that in monthly installments. Liability insurance is around $2000, and again you can pay that in monthly installments. But you need both of these to be able to subcontract in the United States. Once you have your insurance you need some hand tools. You can get by without the big ticket items like compressor, hoses & a roofing gun but I wouldn't recommend it. To start your roofing company you need insurance, hammer, chalk line, tape measure, hook blades, wonder bar, tear off shovel, hoses, compressor & roofing air gun to get started. The last two could run you a $1,000 or more depending on brand and condition. To get around this upfront expense you can rent both of these for $25 a day. Tear off your first roof, paper it in and then go rent a gun and compressor to finish.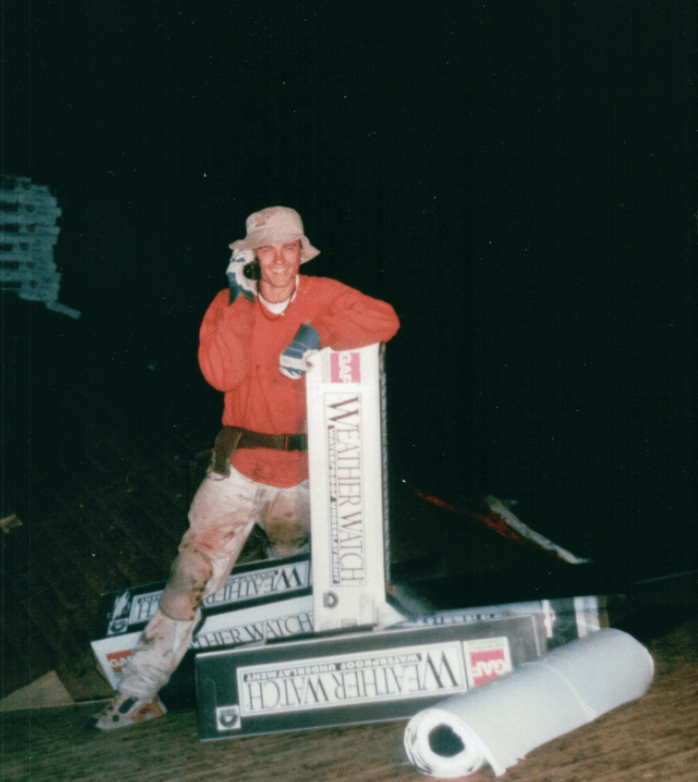 Roofing used to pay $40 a square; 10 feet by 10 feet, and the average house is around 25 square. Todays roofers command $100/square or more, and if you can find a homeowner to hire you directly you can charge over $600/square and still underbid your competition. A few summers ago I reroofed a friend of a friends 40 square house by myself. To figure out what to bid I called 3 of the biggest roofing companies in the state to give him a estimate. Afterwards I submitted a $27,000 bid to be the lowest he gave to the insurance company. It took me a week to do this job myself, and materials cost around $3,000.
It was horrible being up there alone in the hot sun slowly chugging along with no one to talk to, but I forgot all about that when I was depositing a $27,000 check into my bank account a week later. Proving that I can do 40 square a week by myself or 160 square a month or 800 square in a summer at $100 a square for subcontracting work thats $80,000 for one summer of work. If you and some hardworking buddies got together for a summer you could easily fund your travels with a $200,000 payday.
I ran my own roofing company for five years when I was 17.  You can set up a roofing company for less then $500, but ideally you would want $2,000. And if I were to do it all over again I'd probably just find 4 hardworking individuals that are willing to work 5 months out the year to fund their travels for 7 months out of the year.
If you have questions or concerns on how to explore this way to fund your travels leave them below, and I would be happy to help you out.
Go back to Paid To Travel Table Of Contents
Stock Trading For Long Term Travel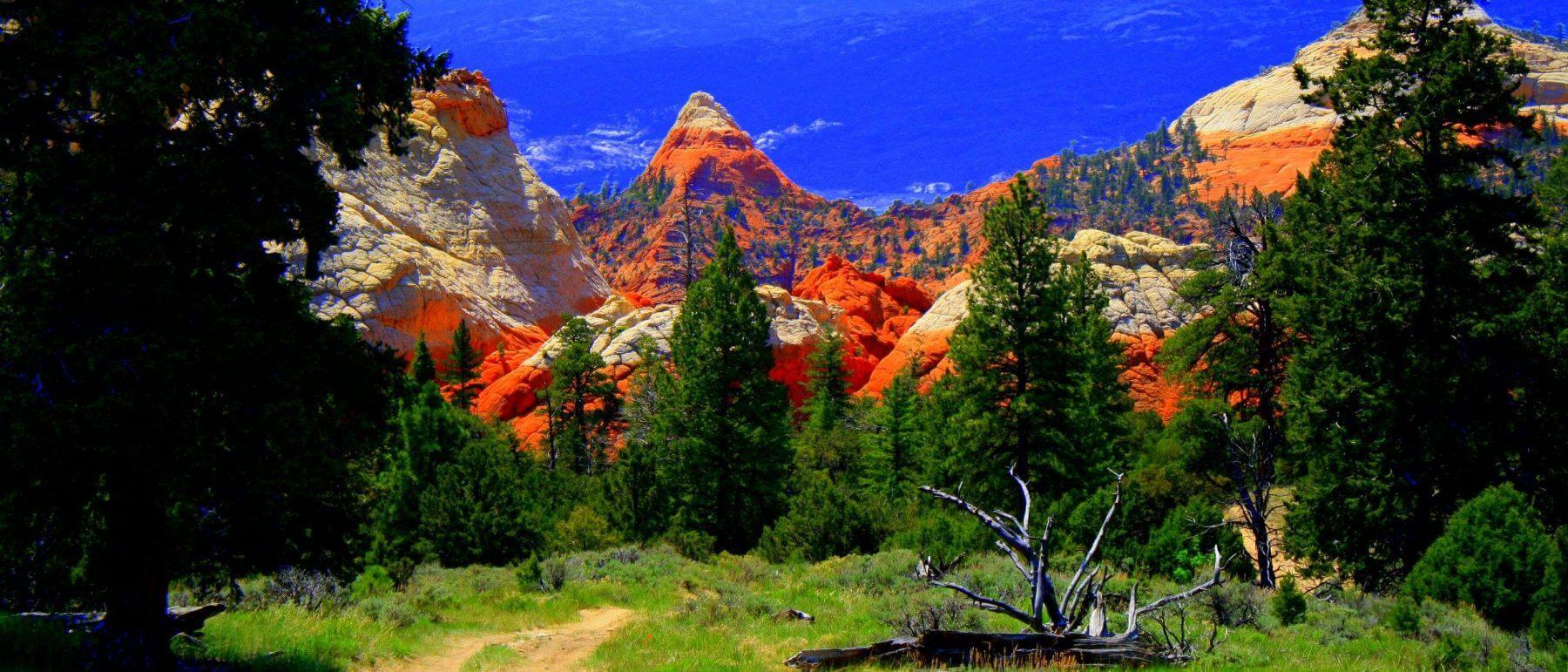 Everyone wants to know how to fund their travels, but very few travelers ever ask how to fund their life after travel. As I said before I bought 2 whole stocks of Facebook so I am not a stock trading guru that is going to teach how to become independently wealthy in the next 200 words, but stocks are definitely a wise travel funding option.
When trading stocks there are two types of investment. Short term & Long term. Long term are usually safer & more consistent. Where as short term are more volatile. Of all the travelers I have met that are funding their travels they do it by way of day trading. Whether your goal is to work from home, have more money, or travel at will day trading can accomplish all of these goals.
There's a lot of misconceptions about day trading which lead people to think that it takes a lot of money, it's too risky or that it takes up a lot of time to be good at it. You have to be a math genius or analytical whizkid, but imagine a life of travel where you don't have to worry about daily expenses because you are financially self-sufficient. Without a web page, audience or brand that you have to cultivate, maintain or build up over years of content creation. Daytrading allows you to do whatever you want whenever you want.
I know it sounds impossible or at the very least improbable because that type of life only happens to someone else. Day trading doesn't take a big bank account, financial background or high tech gear. To be a successful day trader all it takes is patience & research.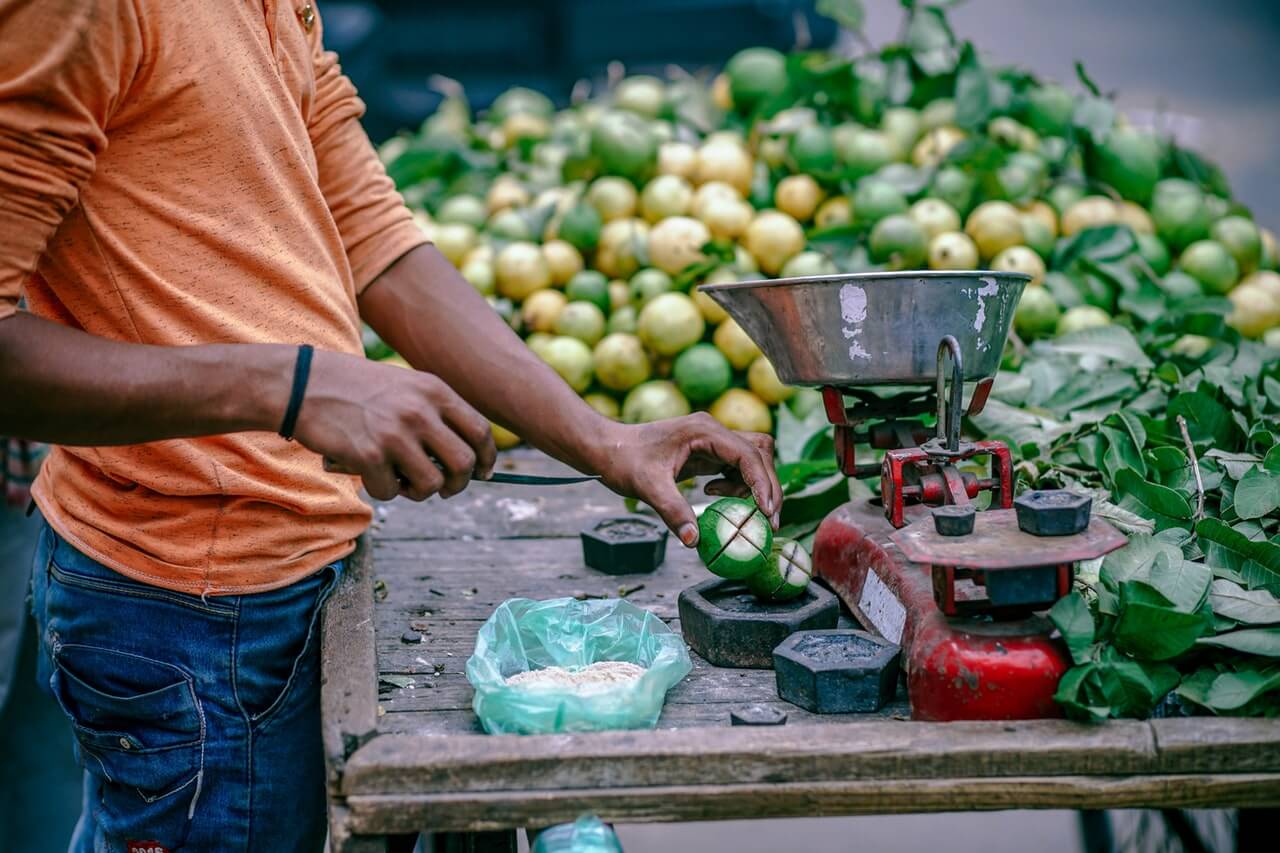 When I first started day trading I lost more money to fees then I did to market swings, and I had no idea what I was doing. I hadn't even heard of the word "daytrader." I just wanted to make easy money, and figured if I bought low & sold high I would make the travel money I was searching for.  Eventually I found stock advice through a website called Motley Fool, but everything was so alien & foreign to me I was easily scared off until I met Christian from Ireland while backpacking through London. He showed me how to make better decisions through news headlines & political decisions. Under his guidance I went from getting run over to posting profits. At first it would take me all day. Now it takes me a few hours.
A great example for day trading at the time of this writing is anything to do with Marijuana. Because of the governments unwillingness to federally make it legal, but to look the other way in cases where it's legal stateside has marijuana stocks generating all kinds of activity that you can capitalize on.  Stocks are fluctuating on a minute to minute basis that you can make a profit multiple times a day trading the same stock.
I'm still nervous & scared of getting blindsided by market fluctuation, but I never risk more then I can afford. I come across success stories of a guy who made $40,000 in 3 days from day trading, and find more inspirational stories then deterrence.
I started out loosing $13 a trade trying to fund my travels, and now I am consistently making $1,000 a month day trading in my spare time and you can too. There is definitely an art to trading stocks as well as a risk to stock trading so do your due diligence before investing your hard earned cash. 
Have any day trading tips that your willing to share with others looking to fund their travels leave them in the comments below.
Go back to Paid To Travel Table Of Contents
Travel More Party Less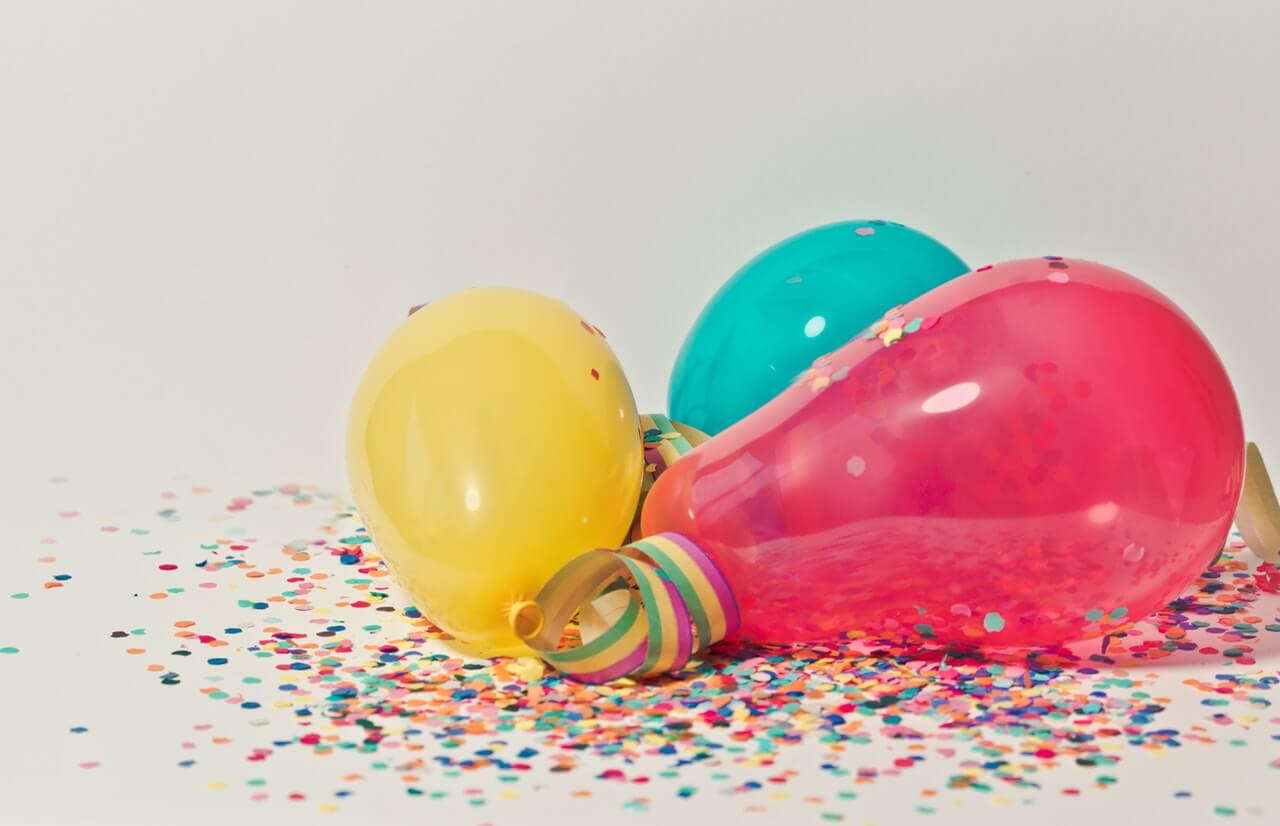 When i first started traveling I treated it like a never ending party. My first seasonal adventure job I spent over $13,000 in five months on alcohol. Needless to say my travel funds didn't last as long as I expected them too. I'm glad I did tho because now I have this instant mental calculation reaction to budgetary choices.
I work at restaurants, buuuuuuuut I rarely go out to restaurants. If you do the math a restaurant meal with tax & tip averages out to be $20 a meal here in the states, and if you go out to eat three times a day for 30 days thats $1800 a month your spending on food. So while I like the payday from working at restaurants I hate the bills that come from eating at them.
Having worked at more bars than any one person should in a lifetime they are even worse then restaurants. Between inebriation, peer pressure, social acceptance & what else am I going to do travel budgets go to die in bars every night around the world. Before buying drinks for your new buddies or doing shots the average person spends $65 per bar outting, and thats before tip which would bring your bill to $78 if your a good tipper. Don't let that price tag fool you though because if you go to a major city like San Francisco one rum & coke will run you $30. One Long Island Ice Tea comes with a $25 bill!
I'm not trying to rain on your parade. In fact if your going out tonight I envy you, and hope you have a blast. I hope you don't forget tomorrow morning what you did the night before, I sympathize with you when you find out your wallets a little thinner. Your body's a little more poisoned, and in some cases you texted people you shouldn't have bringing more drama to your door. We've all been there done that, but the number one big trip "ender" I have seen over the years is excessive partying.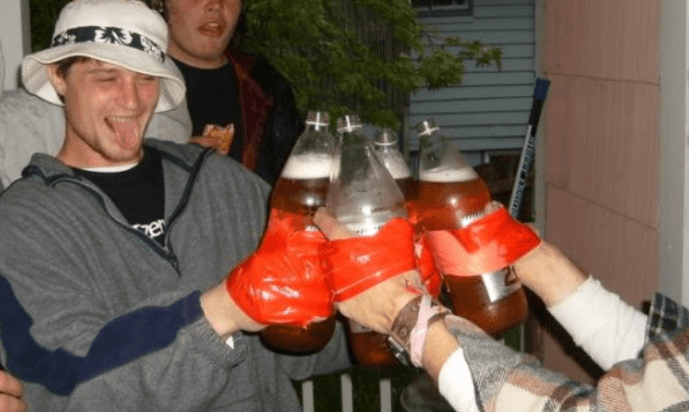 Partying is part of our migration into adulthood, but eventually the drama & expense becomes a pretty motivating deterrent. If you want something you have never had before your going to have to do something you have never done before. Thats one of my favorite travel quotes, and this year I am taking it to heart.
Smoking, eating out, bars & partying are all travel accessories that can be cut from the budget. Quitting smoking can add as much as $5,000 a year back in your pocket. Quitting smoking, eating out, going to bars & stop partying can add close to $20,000 a year to your travel funds.
By no means do I mean you can never go out to eat, party or have a drink, but do it in moderation while keeping your goals in focus. Theres no way to avoid it when traveling. It's the social lubrication that connects you with so many amazing people around the world, but theres no reason to go overboard.
Go back to Paid To Travel Table Of Contents
Tax Refund Supports Globetrotting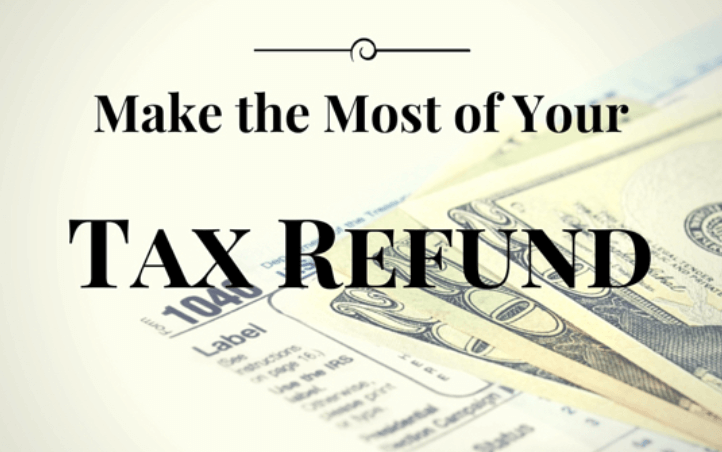 I love tax season because I have gotten a refund every year since I started filing my taxes. I use H&R Block and I do them myself because it's literally fill in the blank. Box 1 information goes in box 1, and repeat until you get through all of your W2s boxes of information. The last few years I have made the same amount of money, but have gotten less back. Thank you politicians ………wasn't one of your campaign points about lowering taxes? Guess not.
Doing my own taxes generally takes a few hours of filling in the blanks, and about a week to see it deposited in my account.  I've been surprised a few times, but it's always been in my favor. I never spent my refund until it's actually in my hand, but it's a great way to fund a spur of the moment adventure. Which is why I always leave the month of March open, and choose an adventure thats compatible with my refund.
Something like a 7,000 mile road trip to 15 ski resorts, for example.  This year I am planning to use my refund for a spearfish & lobster hunting camping trip to Catalina Island in California with an old buddy from Alaska.   At the very least having someone else do your taxes can set you back over a hundred dollars.  You can fund your travels through South East Asia for a $150 a month.  There is no way I would pay someone to fill in the blanks of a tax form.
Do you do your own taxes?  How do you use your tax return to fund your travels?
Go back to Paid To Travel Table Of Contents
Adventure Traveler's Teach English As Second Language
If you were to poll travelers you meet on the road of how they funded their first trip you would likely get 3 responses:
I saved my money
Taught English as a second language
Other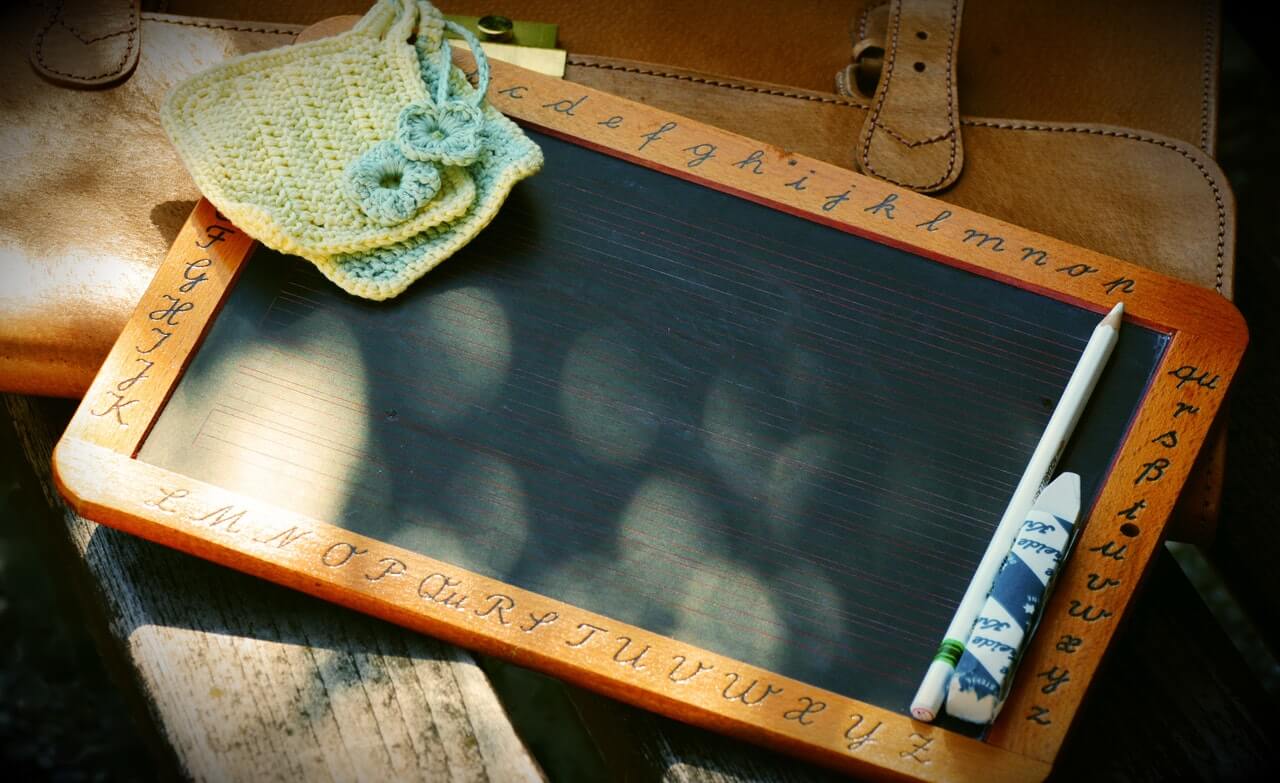 I have never taught English as a second language to fund my travels. Never got my TEFL or EFL certifications , but I have looked into many of times. I ran into a former co-worker in USVI one season who almost got me to pull the trigger to teach English as second language in Dubai. They offered to pay for my flight and housing. I was told I would be given a weekly allowance to cover groceries & other expenses. Plus a monthly paycheck of $3,500USD, and on top of that they would also pay to fly family members out one time a year to visit me. If I was willing to commit to 2 years of Teaching English as a Foreign Language. It was very appealing, but for someone like me who hasn't lived anywhere longer then 6 months in over 23 years a 2 year commitment was very intimidating.
Jackson, my co-worker, can't love it more if he tried. Him and his girlfriend have been funding their travels around the world since 2008 all by way of TEFL. He's taught in Japan, Asia, Africa, Thailand, Cambodia & even Russia. The lowest hes been paid is $1200USD, and most hes been paid is $8,000USD per month. All of his expenses have been reimbursed or paid for, an hes already under contract for 6 more years in 3 different countries!
Teaching English as second language in a foreign county is a remarkable way to fund your travels.  Its like the Peace Corps & Foreign Service's, but with more money & freedom.  But that doesn't mean its all flip flops & bikinis at the beach either.  Unless your out in the country where they are just happy to have an English speaking individual in the same time zone most schools require you to submit lesson plans.  Show up from 7am-4pm, and you know…… actually teach.
From all the travelers I have come across exploring TEFL as a way to fund your travels around the world,  the most common advice is vet your agency as much as they are vetting you.  Make sure what they are promising is actually being delivered to other teachers.  If they promise to pay your rent make sure there is someone that doesn't work for them that can vouch for that.  There are just as many horror stories as there are success stories about funding your travels by teaching English as a second language.
Check out what WanderingEarl  thinks about TEFL to fund your travels.  Share your TEFL experiences in the comments below.
Go back to Paid To Travel Table Of Contents
Checkmate Your Travel Funds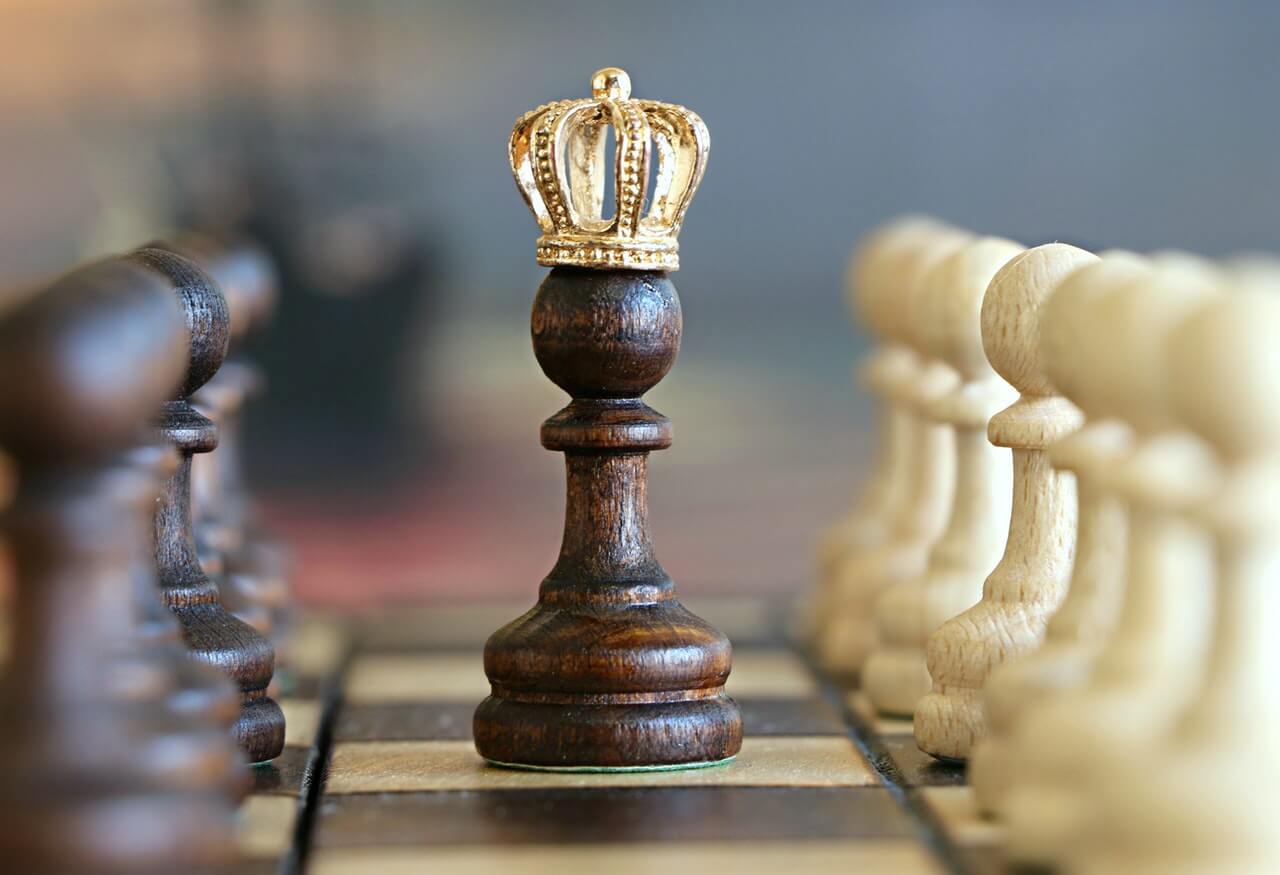 Like football(soccer) chess is one of the worlds most popular games, and if your any good at it you can use that knowledge to fund your travels on Wyzant. Another online tutor platform, but focuses more on recruiting expert tutors in a particular field. I play chess all the time. In fact one of my old smartphones had a chess board burnt into the screen. I'm always looking for ways to make money playing or teaching chess, but because it is so easy to cheat there's not a lot of online options.
Fortunately, Wyzant allowed me a probationary tutor account to teach chess on their platform. I wasn't even allowed to fill out my profile, and was only able to teach beginner chess players. I set my hourly rate at $23USD/hour. During that 90 day trial period I billed out 74 tutor hours to beginning chess players, and was allowed to permanently tutor on Wyzant. Which I still do to this day at about the same rate.
Wyzant has over 300 topics, 1 million courses & 80,000 tutors. They are becoming the industry leader in premiere tutoring services, and allow tutors to set their own hourly rate as low as $5USD/hr or as high as $2,000USD/hour. If you are passionate and knowledgeable at something there is a lot of money to be made at Wyzant. You'll have to go through a screening process and a probationary period, but it will easily fund your travels if you are accepted.
Just like Udemy, Koocam, VIPKID  Wyzant is a tutoring platform.  You don't have to provide the material just show people how to learn the material, and in my case I just play a board game for an hour with my students. I have never met anyone else that has used Wyzant, and would love to hear from someone else about their Wyzant experiences in the comments below.
Go back to Paid To Travel Table Of Contents
Transcribe Your Way Around The World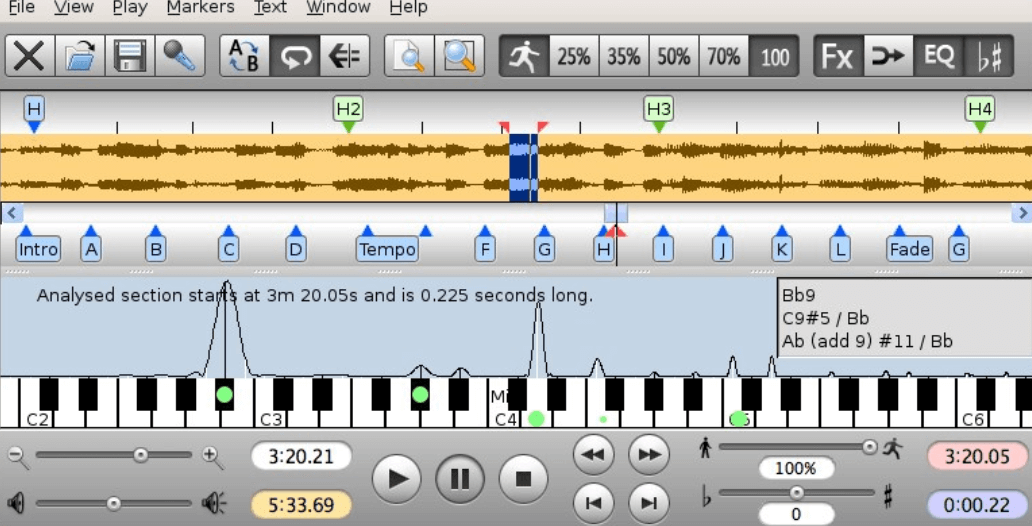 A great way to fund your travels is transcribing audio dictations. The average transcriber gets paid $25/hr, and can be as high as $50/hr. It requires little to no experience, and doesn't require any technical skills. Transcriptionist set their own hours, and work as little or as much as they want too each week. Most transcribing jobs fall into three categories:
Medical & Legal transcribing tend to require schooling or work related experience so if you are a beginner focus on general transcribing gigs. Work at home mom Lisa Mills wrote this great resource to getting started in the general transcribing market
Sites that I have had the most luck with:
Each site has their own requirements & pay schedule, but you can safely assume to work 20-25 hours a week as new transcriptionist. Most new transcriptionist get paid between $19-$24 an audio hour. Thats the pay for each hour of audio, and depending on your speed & skill could take as much as 3 hours to transcribe 1 hour of audio.
Anyone can fund their travels working as a transcriptionist, but sometimes the work can be dry and technical.  You can work anywhere you can connect to the internet, and collect your travel pay through paypal or venmo.  Share how your funding your travels as a transcriptionist in the comments below.
Go back to Paid To Travel Table Of Contents
Get Free Travel With Travel Grants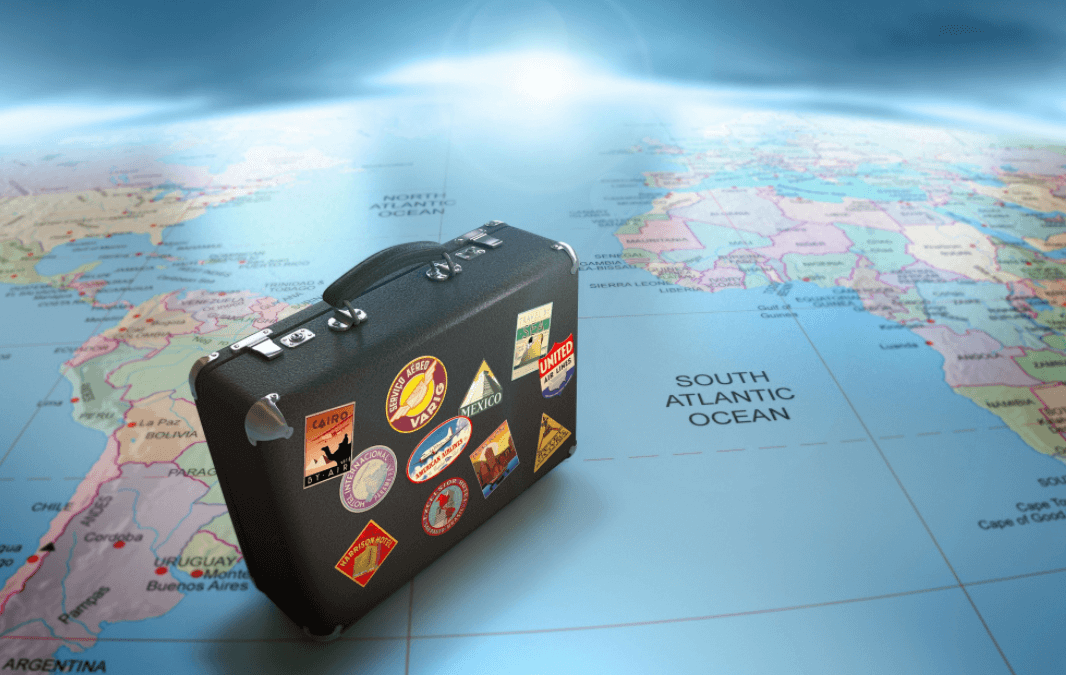 Believe it or not there are organizations that exist for the sole purpose of funding your travels. Groups like SPRET, UNISECO & the UN are more well known. But I am currently applying for a grant from The Road Trip Nation for my upcoming AO LOOP Adventure.
Travel Grants are generally reserved for professional writers, photographers, film makers and radio producers to cover the costs associated with a timely international reporting topic or area the world wants to know about. Some of the more popular travel grants require you to be an enrolled student to apply or obtain the grant you are applying for.
Needless to say I have not met a lot of travelers funding their adventures from travel grants. There have been a few along the way, and all of them have been students on a short term adventure. I am exploring this option myself as I am writing this advice, but from my experience travel grants are more geared towards volunteerism, aid relief or media coverage. If your adventures fall into one of those three categories there are plenty of groups looking to aid you in travel funding.
This should get you started in finding travel grants to fund your travels.
Go back to Paid To Travel Table Of Contents
Travel Hacking Your Way Around the Globe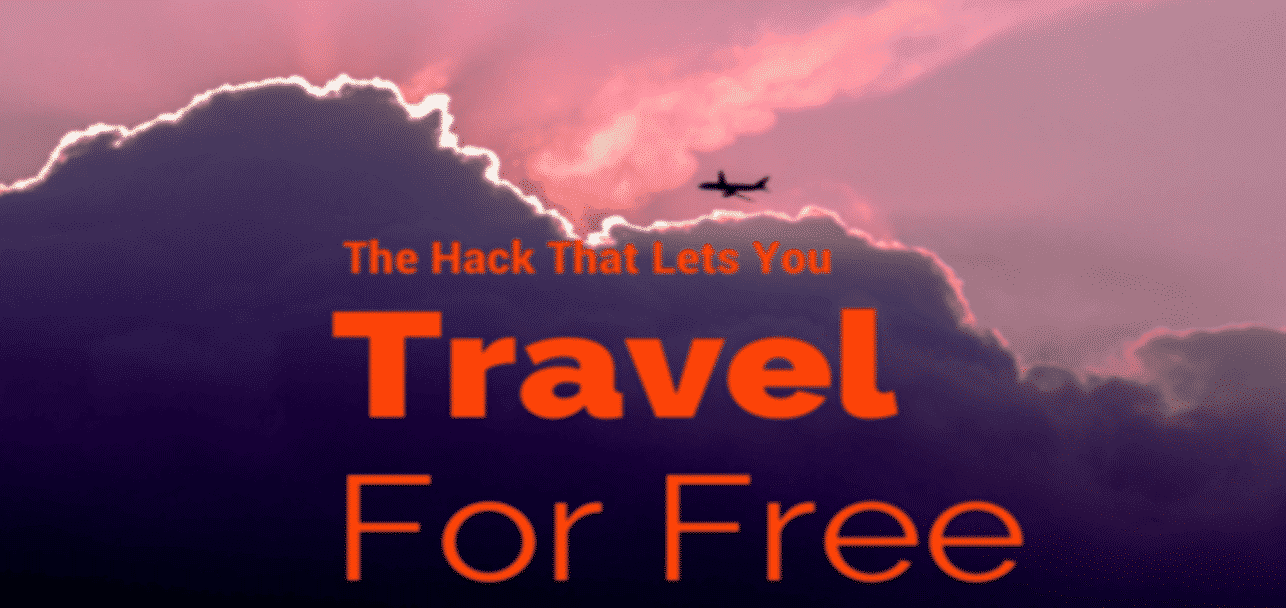 What is it, and how does it work? While It's something you have probably heard of there's a good chance you don't fully understand what travel hacking is or how it works. The word 'hacking' alone tends to imply some sort of shady activity, but the truth is that travel hacking is just a way to save your self some money through offers, incentives and bonuses whether thats free flights, hotels, food or even gym memberships.
Travel hacking is the most popular current form of subsidizing your travel expenses. When I first started traveling the internet hadn't even been invented to create the verbiage to coin the phrase "Travel Hacking," and now thousands if not millions of people consider themselves "Travel Hackers." Most travelers consider travel hacking to be the art of collecting frequent flyer miles, but in reality travel hacking is the art behind accumulating FREE or discounted travel expenses by any means necessary. Which sometimes involves shady activity.
There's a fine line between travel hacking & stealing. I came across a traveler who loves to stop by chain hotels and eat the free continental breakfast along his routes. He considers this the ultimate travel hack, but if you can be arrested for it I consider it stealing. A heated thread in a travel hacking group I am apart of tried determining whether this was travel hacking or stealing. They are still trying to figure it out.
These loophole incentives along with some other simple hacks make it possible to explore the world on a small budget. Travel hacking uses existing models in place for an individual to take advantage of, and one of the most popular travel hacking techniques is collecting frequent flyer miles. For those non travelers who may be reading this most frequent flyer miles are collected on the ground through day to day purchases or elaborate loop hole exploIt's. Read more about how to expertly travel hack a million frequent flyer miles a year by NomadicMatt.
Other forms of travel hacking are traveling during the off season, exploring group rates, buying supplies from the local grocery stores or purchasing products online. Travel hacking is anything that will save you money, and while I may not be a frequent flyer miles guru I consider myself an expert travel hacker since I've traveled the world for over a decade on less then $10,000 a year.
Travel hacking will be a constant evolution as loopholes are closed and open requiring long term travelers to constantly be researching new methods to fund their travels around the world.  The easiest way to find the newest travel hack is explore the newest promotions.  Free night stays, fly with a buddy, cash back incentives, buy 1 get 1 free.  Somewhere in there is a loophole and someone always finds it.
Do you consider yourself a travel hacker?  How do you fund your travels from travel hacking?
Go back to Paid To Travel Table Of Contents
Keep Your Bills Low & Your Travels Long
Funding your travels isn't always about income most of the time it's about being responsible financially. Over the years I have encountered thousands of would be travelers that can't seem to figure this one out. I can amass a small fortune in just a few months of working because I don't have any bills. While others can barely save couple hundred over the course of year.
Travel has siphoned off the unnecessary obligations of my life. I don't have rent, mortgage, car, insurance, utility or credit card payment obligations. My monthly obligations amount to less then $300 a month, and I could delete that in two phone calls.
I still pay rent in the form of hostels, hotels, campgrounds & RV parks. But I am not obligated to stay at any one of those places. I'm not obligated to pay hundreds of dollars a month for TV. Yeah I would love to watch movies & documentaries on a 80 inch TV, but my laptop is free, mobile & plays the same media.
I can't tell you how many times a former co-worker from a  seasonal adventure job  has reached out to me years later to ask for "funding travel" advice because while they went back home to normal life I kept traveling, and now my facebook feed makes them wish they would have too. These are the same people that spent most of their money on drugs & alcohol, or financed cars & homes. Always had to have the newest & greatest cell phone, or spent $300 on shoes & belts. Would choose concerts & bars over hikes & campfires. The same people that would prefer $100 hotels over free camping, and parties instead of float trips.
If your going to travel then set yourself up for success. Make wise financial choices, and delete the unnecessary bills that are preventing you from living the life you desire.  It's about prioritizing.  Do you want a fancy entertainment center that comes with a monthly bill for utilities, or do you wanna travel to the beaches of Brazil?
No one can tell you how to spend your money, and everyone has different goals, desires or needs.  If you want to be a traveler you going to have to make sacrifices from time to time.
Go back to Paid To Travel Table Of Contents
WWoofing Your Way Around This Planet
WWoofing stands for World Wide Opportunities on Organic Farms, and is an enriching budget friendly way to fund your travels. WWoofing is an exchange of volunteer work for room and board. Most popular form of WWoofing is volunteering on farms or community communes. If you are ready to do a few hours of physical work every day and learn about various organic farming methods this is probably a job for you. If you are under the impression that this is a way to get free food, lodging & party this NOT for you.
WWOOFING is an adventure that allows you to visit other regions or countries relatively inexpensively and 'go native' to find out more about the life of the people living there. It's a simple exchange system that relies on the goodwill of both parties to make it successful.
I personally have never been a WWoofer, but I have always heard good things about the opportunity. Amber who I met while traveling through Colorado had been WWoofing for 12 years. She has lived in 18 countries and 37 states here in America. Besides airfare her only expense for the last 12 years has been fuel. All lodging, food & sometimes alcohol has been provided by her hosts. It's not all unicorns & rainbows according to Amber. Some places are remarkably better then others, but on rare occasions she has to flee the farm. Her biggest complaint is explotation. Some farm owners view WWOOFers as a means of cheap labor. These types of farms typically provide inadequate housing and minimal food supplies like in Martina's case.
The average commitment for WWOOFing is around 6 months, but you can find opportunities ranging all over the board. From a couple weeks to a few years. To learn more about WWOOFing go to WWOOFINTERNATIONAL.
Share your WWoofing experiences in the comments below, or how you use WWoofing to fund your travels.
Go back to Paid To Travel Table Of Contents
Work as an Au Pair To Pay For Your Travels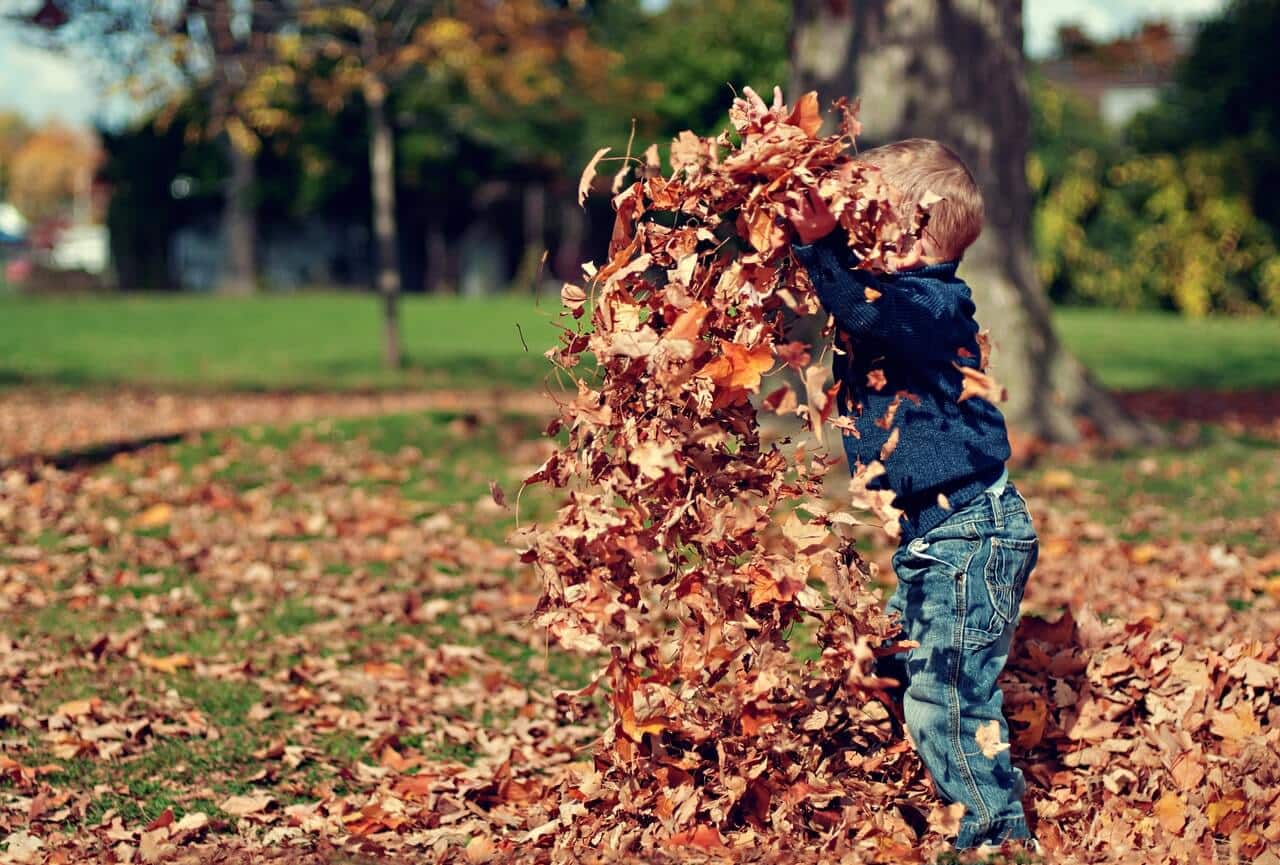 According to the dictionary an Au Pair is a young foreign person, typically a woman, who helps with housework or child care in exchange for room and board. Like WWoofing Au Pairing is another budget friendly way to extend your travel funds. However, traveling the world as an au pair and making money at it is easier than you think.
Being an Au Pair is not just babysitting some brat in another country. Most Au Pairs are charged with a whole range of household tasks including pets, shopping, cleaning, cooking & transportation while parents are away at work. While you think the list may stop there your still responsible for watching Disney movies on repeat, finger painting and possibly braiding hair until the munchkins fall asleep.
Working as an Au Pair you will get to:
Get paid to live abroad and meet new amigos
Be apart of a family and all the support that comes with that
Explore new places
Experience new culture
See the world through a child's eyes
Depending on the gig Au Pairing can pay quite well. I've had friends post things on Facebook reporting as little as $500 a month to as much as $5,000 a month. All depends on the family, circumstances & the arrangements you work out before accepting the position.  The Brokebackpacker covers this subject much better then I can since I have never worked as an Au Pair.
Go back to Paid To Travel Table Of Contents
Amazon Will Fund Your Global Adventures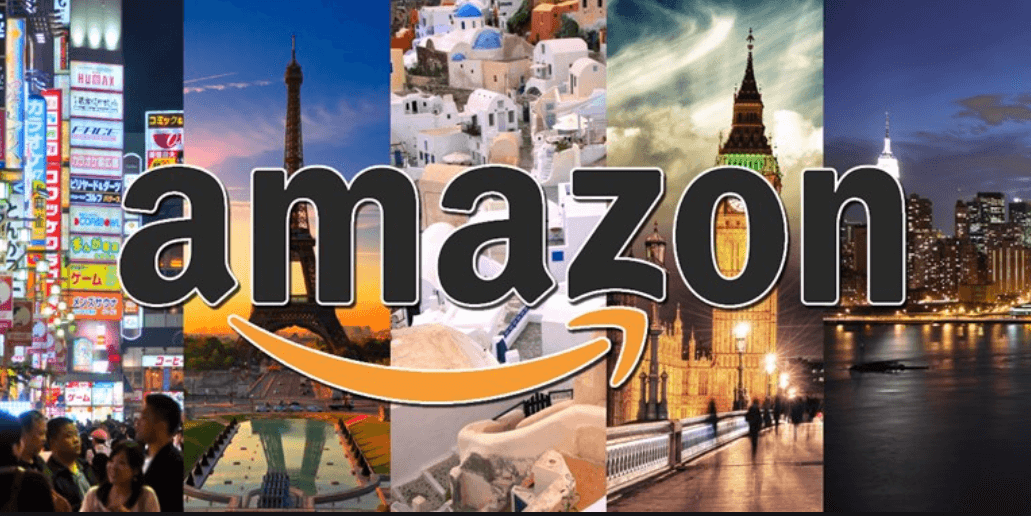 Amazon facilitates more home based businesses then any other company in the world, and it has it's hand in everything. A large number of travelers who partnership with amazon fund their adventures through affiliate marketing, but Amazon has multiple ways to fund your travels. With Amazon you can flip products, sell products, write products, deliver products, pack products and even participate in paid "Hits". Also known as human intelligent tasks.
When Amazon first came out I thought it was one dimensional or a spin off of Ebay. Boy was I wrong. Today's Amazon allows you to build internet stores, self publish books, drop ship products, store your inventory, trade in used technology, collect paychecks while camping, sell/distribute creative designs as well as work from home gigs like transcriptions, data entry & customer service. Amazon is anything but one dimensional.
There are thousands of websites, books & groups offering advice on how to make money with Amazon. This year I plan to explore all of them, but so far I have only used Amazon to flip products. I buy in bulk from sites like Alibaba, and then resell it on Amazon for a profit. The more you buy the less you pay per item. I don't just buy anything that is cheap I try to buy something that is on Amazon's Bestseller list, or if I can't find anything on the list I try to look for accessories for things on the list. Cell phones need cases, grill's need brushes, controllers need batteries yadda yadda yadda. The products I buy tend to sell themselves. I don't have a website, subscriber list, paid traffic or even keyword targeting. I just buy whats hot, and list it for cheaper then the other guy. It's the same concept of selling used books. I find out what is popular, what it is selling for, shipping cost & if the numbers make sense I pull the trigger & buy.
I never buy more then 500 items using my method because I don't want to get stuck with 300 rhinestone encrusted cell phone cases that aren't popular anymore. This method has worked well for me the last 6 months. So well that I am looking at ways to automate it.
My brothers friend earns about $500 a month from Amazon's Mechanical Turk platfrom. It's basically a freelancer job board that pays you to do things like data entry, virtual assistance, web design or transcribing. The more tests you pass the more work your allowed to apply for. He does it in his spare time basically for beer money.
Jenee' who has her own Etsy store uses the "Fullfilled by Amazon" platform for all her handmade products. Amazon fees are higher then Etsy by a lot, but the reason Jenee' uses Fullfilled by Amazon to fund her travels is because after she lists an item she can ship it to Amazon to store until it sells. In the past using Etsy Jenee' would create enough product to fund her travels for 2-3 months, and then enlist a friend to store, ship & manage her Etsy business. Now she creates enough product to fund her travels for 6-8 months, and lets Amazon take care of storage, shipping, payment & customer service. The extra 12% in fees that Amazon charges over Etsy doesn't concern her at all as she sits poolside sipping on a Mai Thai in Bangkok because she knows Amazon has a world class distribution network, call center, payment gateway & secure warehouses. What does she have to worry about?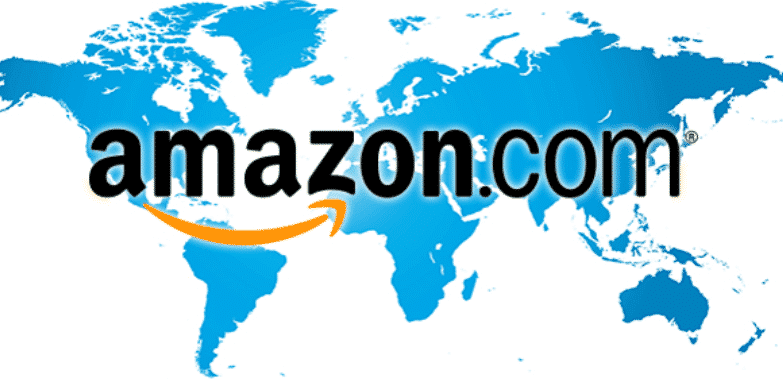 Affiliate Marketing with Amazon is 2nd tier to no one. I used Commission Junction forever because it was the first affiliate marketing portal I made any money with, and as I told you earlier I made over $13,000 in one month using craigslist & commission junction years ago. The first time I logged into the dashboard of my Amazon affiliate account I was floored with excitement. All the emails I sent to CJ (commission junction) staff on ways to improve their dashboard apparently were getting forwarded to Amazon. I could manually break down tracking codes to improve my record keeping. I could provide a visual carousel of products for my users to choose from, or I could even get a link to a search results page on amazon versus having to push one product from one category. I could use an affiliate link to promote one travel documentary or every travel documentary on Amazon!. Instead of handcuffing my content I could use Amazon to enhance my content. I never logged into CJ again.
Affiliate marketing is the most popular way to monetize a website, and is practiced by millions to monetize their content. The money you can make from affiliate marketing greatly depends on your design, niche, content, traffic & method. Some affiliate marketers are making a MILLION dollars a month, and some are making ZERO dollars a month. The best advice I can give you on affiliate marketing to fund your travels is find a method that is working and add your own little twist to it.
Amazon is so multi-dimensional that you could fund your travels with multiple streams of income from within Amazon alone.  Amazon even has it's own shopping day called "Prime Day" which produced more revenue then "Black Friday" or "Cyber Monday" in 2017.  There's a reason why Amazon has more home based businesses then any other company on the planet, and no reason not to be apart of that trend.
Need help setting up your Amazon travel money, or want to share your Amazon experiences leave a comment below.
Go back to Paid To Travel Table Of Contents
Every Traveler Works In A Hostel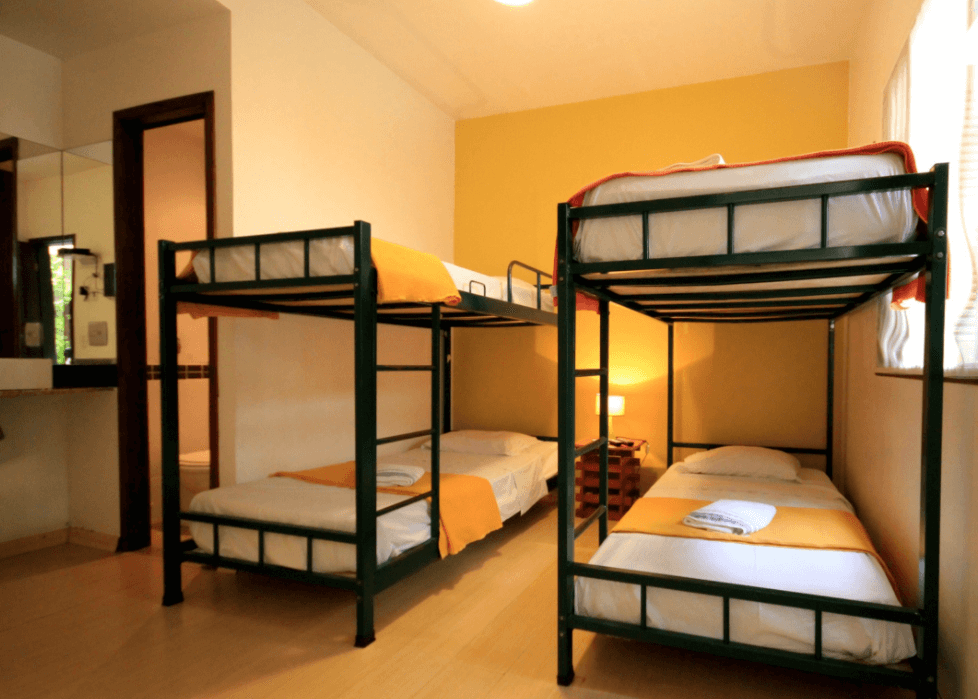 One of the worst kept secrets to funding your travels is working at a hostel. There's no job posting, bulletin board, special newsletter with a "HELP WANTED" section or even a "Help Wanted" sign in the window, but let me tell you first hand that finding work at a hostel is F****** simple!!!!!! Theres not even an application.
One of the easiest travel jobs to get in the world is Hostel Work which means taking the graveyard shift to watch the front desk! Most of these gigs are only going to provide you free meals & a place to stay, but some do pay. Remember I got paid thousands of dollars a month to work at a hostel in Paris back in 2008.
Hostels are a phenomenal way to save money & meet travelers, and you can't be called a backpacker until you've punched your time card at least once at a hostel. It's a right of passage for every backpacker that has shuffled their feet down the road less traveled. Share your experiences from working at a hostel in the comments below, or read this on how to start your own hostel in paradise.
Go back to Paid To Travel Table Of Contents
Cruise Around The World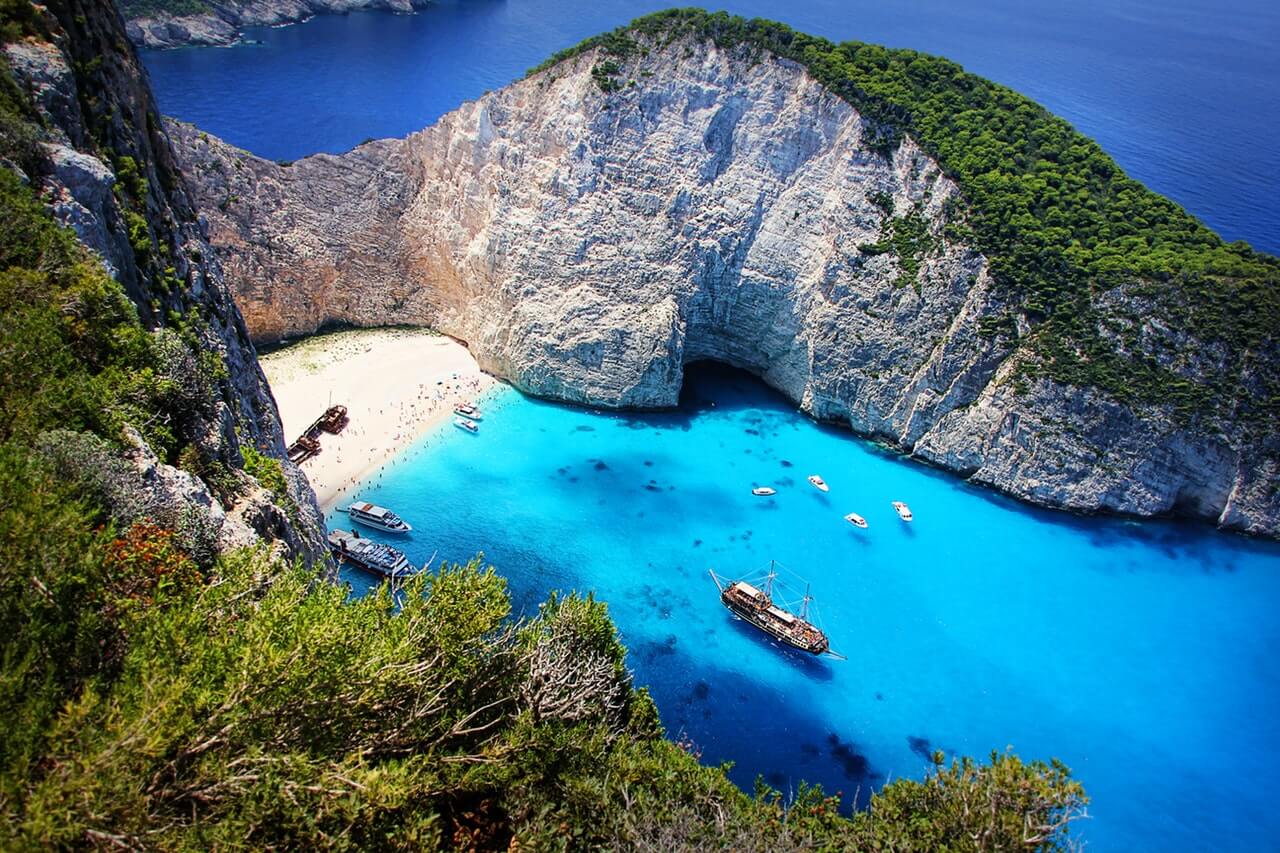 The ultimate travel job to funding your travels is working on a cruise ship because they span the globe, and you have no bills. Everything goes into the travel fund. Working on a cruise ship is extraordinary, but it's a work hard play hard atmosphere. Most cruise ship jobs only pay $1,000USD – $2,000USD/month, but room and board are free. The only expense you will have is entertainment & exploring ports when your docked.
From my time on a cruise ship the only thing I didn't like was the 18 month contract, and the 60 hour work weeks. That's a lot of work for $2,000, and even when your off the clock guests still look to you for assistance. The only time your really off the clock is when your in port and off the ship.
Every job is going to have it's annoying nuisances, but as far as cruise ship life goes. It's a floating party boat with a casino and non stop entertainment. How bad could it really be. Plus you get free food and housing! It's the ideal travel job.  The best way to finding a cruise ship position to fund your travels is to go to their job fairs.  Cruise ship job fairs are a hosted almost monthly at destinations around the globe.  Mainly in big cities at convention centers or on college campuses.  Most employee's get hired on the spot, and are on the ship within a a week so be prepared to interview and set sail.  The next easiest method to getting hired is going directly to the cruise line's website, and searching their open job positions.  There are a few "cruise ship" specific job boards, but they usually have out dated job postings.
I worked on Royal Caribbean and you can find their open job listings here 
Go back to Paid To Travel Table Of Contents
Write An Ebook In Your Spare Travel Time
A great way to fund your travels is to write about your travels. Many travelers choose to do this by starting a blog, but that costs money. From hosting to design there is always something your spending money on. In addition, most blogs don't start making money until they start getting high traffic which takes time. The better you are at SEO, Marketing & Keyword analysis the less time it will take for you to make money, but with Amazon's Kindle Direct Publishing Platform you don't have to worry about any of that & can start making money immediately.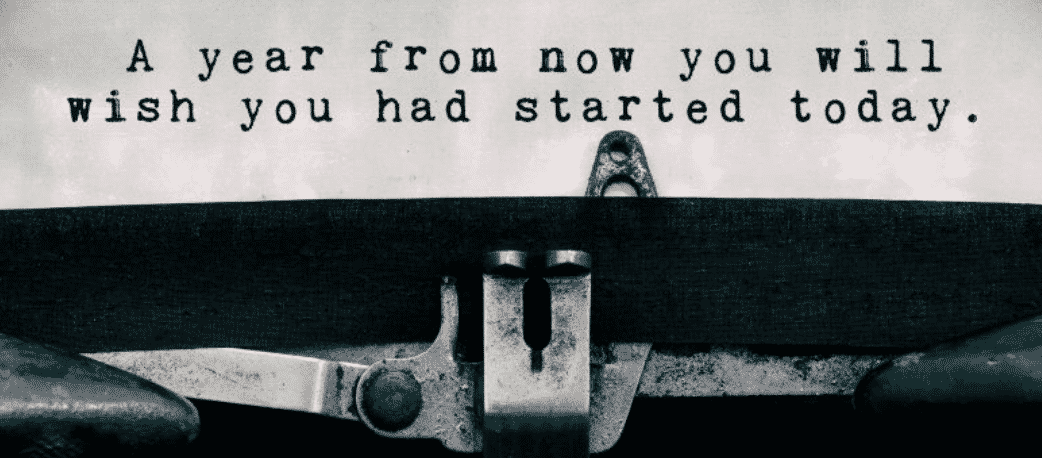 The entire world is passionate & curious about travel, and it's one of the biggest industries on the planet. Writing about your travels should be easy and free flowing, but no one said you had to write about travel. You can write about fishing, gaming, keg stands or even how to quit smoking. Any subject that your knowledgeable about will be the easiest to write about, and the best part is Amazon's Kindle Direct Publishing Platform is free. The zero cost aspect of self publishing with Amazon means there is no risk, and the only cost is time. There's no minimums, maximums or requirements. 3,000 words can be an Ebook, or the first in a series of Ebooks! You can publish a new Ebook for every chapter you write, and compile all those chapters into one Ebook later on. There is no right or wrong in today's Ebook world. It's just like youtube. There's an audience for window licking cats, and theres an audience for game cheats & in-depth documentaries. Whatever you write about there is an audience waiting to read it.
The technical aspect of publishing an Ebook on Amazon might intimidate some readers, but I know people that don't own smartphones & can't download a picture from facebook who have figured it out. Check out this Publishing on Kindle Guide. Amazon also published a handy guide on how to create proper Ebook Files  to help you get your work published on their platform. Amazon even created a Kindle Previewer  so that you can go through you entire book to ensure everything is properly displayed before publishing on Amazon's Kindle Direct Publishing Platform. But before you do publish your going to want to create a cool eye catching cover with Amazons Free Cover Making Tool. As you can see Amazon's covered everything you need to self publish your own Ebook.
There are other platforms you can publish your Ebook on, but with all those tools and exposure that Amazon provides I don't know why you would. Enough about tools & ideas you want to know how much can you make, right? I wish I had a "catch all" answer for you, but this really all depends on your topic, writing skills, market saturation & price point.
Ebooks that are priced at $2.99 sell better then Ebooks priced at $29.99, and you get a better royalty for the lower price then you do the higher price. The Ebook I wrote years ago with no promotion came out swinging at $350 a month for a topic no one should have cared about. The sales have since dwindled, but I still get a royalty check from time to time for that publication.
A friend of mine wrote an ebook about ultralight backpacks over 5 years ago, and with his constant promotion from his blog brings in around $1200 a month from that $3 eBook. Bethany from Belize funds her travels solely from eBook royalties at a rate of $6,000 a month from 150 eBooks she has written over the years. She prefers eBooks over blogs because she doesn't have to monitor comments, pay for hosting, defend against hackers, create content to gain traffic to send them elsewhere or any of the other things a blogger is responsible for. She writes she publishes, and collects headache free royalty checks to fund her travels.
Upfuel does a great job of breaking down the entire process of the eBook world. From creation, marketing to even pricing!  Share your Ebook experiences in the comments below.
Go back to Paid To Travel Table Of Contents
Travel Writing For Magazines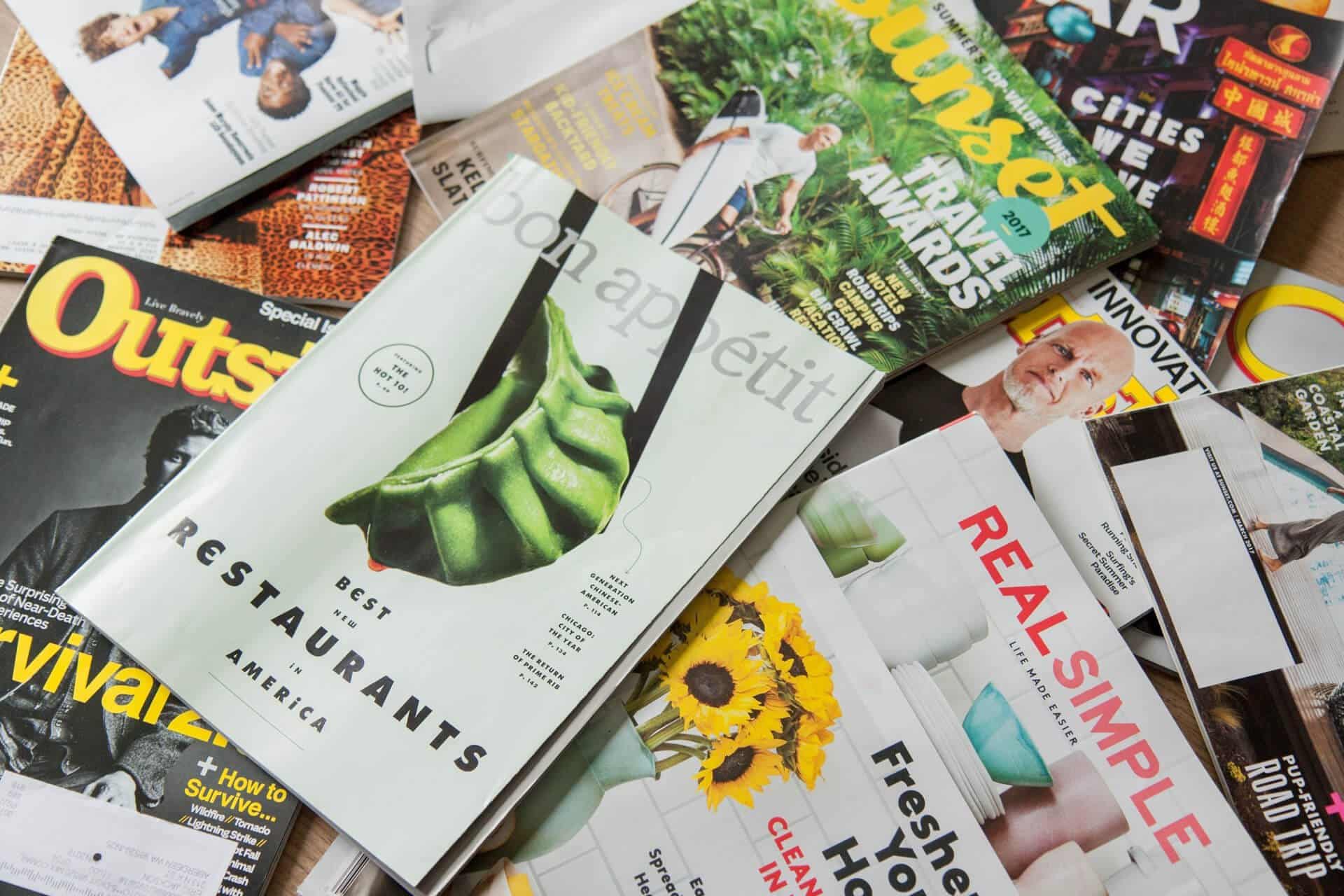 Writing is the easiest way to fund your travels because it costs nothing, and everyone needs it. Websites, magazines, newspapers & other media are all looking for talented writers to deliver their message.
You can find writing gigs on any of the freelance websites, Reedsy or HARO to fund your travels. My favorite is HARO which stands for a help a reporter out, and is by far the greatest resource in finding paid writing gigs. Every day, HARO sends out emails with lists of articles reporters need assistance with. If you're looking to get yourself noticed, HARO is a good place to start.
Think of it as way to get your foot in the door. You may submit an article for a topic like "Budgeting your finances," but if your writing stands out that editor will come knocking again some day. HARO is the courting grounds for writers and publications to get to know one another. Eventually that relationship evolves into a lucrative gig.
While the most I have ever been paid is $150 for 500 words on, "The Life of a Traveler" My friend CeCe regularly lands $500 gigs from her contacts she made through HARO.
Reedsy is a matchmaking platform for writers, editors & clientele to meet one another.  Reedsy is reserved for premiere services.  I once contacted an editor from there that wanted $4/word to review my work.  I have never been back, but Ben from Wyoming has been funding his travels since 2015 working as a ghost writer on Reedsy for blog owners & wanna be book authors.  He wouldn't tell me exactly what he makes, but said he makes more from one Reedsy gig then he did in a month of writing gigs on Upwork.
Exploring writing to fund your travels has been a cornerstone for travelers since the beginning of time.  From the days of travel guide books and magazines wordsmiths have been funding travel one word at a time.  And with the internet funding your travels by way of writing is inevitable.  Informative or entertaining people like information, and there is only three ways to deliver it: Print, Video & Audio
Writing doesn't come easy for everyone, but its a great way to fund your travels.
Go back to Paid To Travel Table Of Contents
Become A Digital Landlord To Pay For Your Travels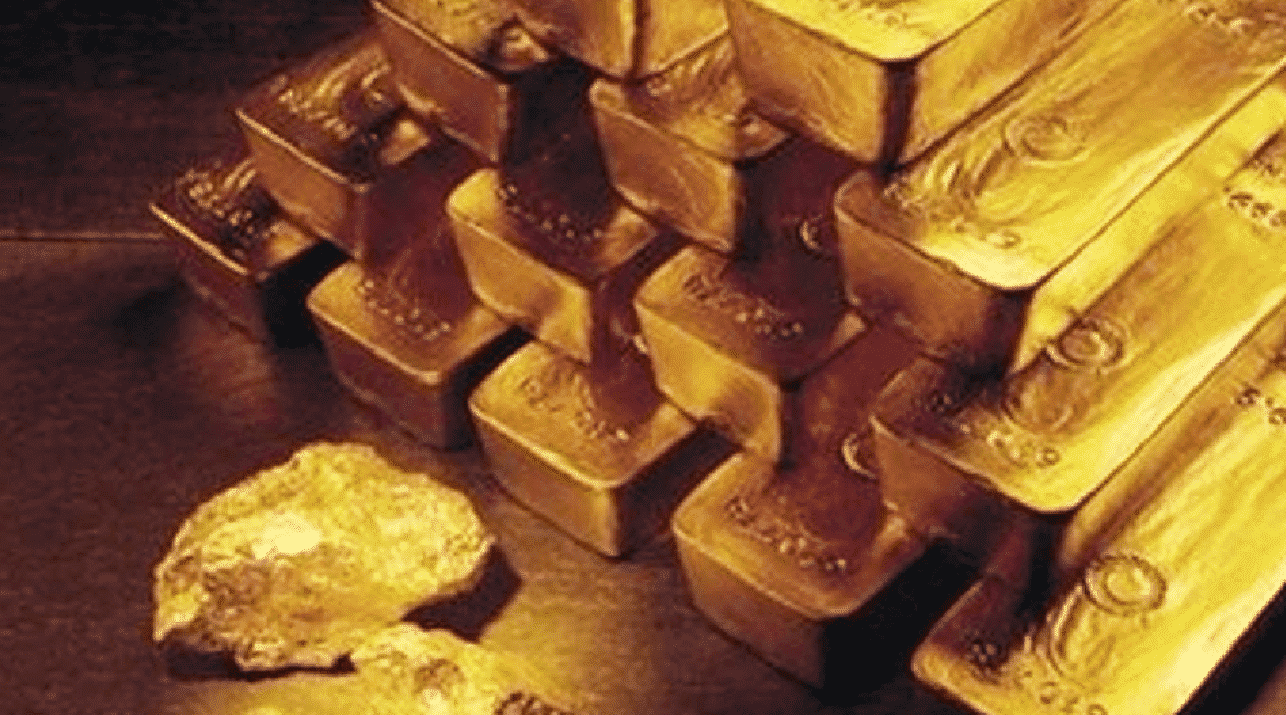 After reading 35,000 words on how to fund your travels you would think I had covered everything possible, but I saved the best for last.  What I am about to tell is a giant gold nugget that will fund your travels for the rest of your life, and will cost you about $350 to get set up.  How do I know this?  Because
A)I'm doing it
&
B) People are charging $3,000-$16,000 a month teaching others what I am about to tell you.
It's called local lead generation, and basically amounts to selling customers to local businesses in an area.  How it works is you build a local business website based on a long tail keyword, and then outrank local businesses in the area.  To do this you need to research long tail keyword monthly search volumes, and create citations for this website.  Citations also known as NAP (name, address & phone number) need to be submitted to social media platforms, Better Business Bureau & business directories to legitimize in the eyes of google.  After completing the tedious citation task you need to apply for a google my business listing.  Which entails going to google maps and clicking on "add new business."  After filling out the business details.  Name, hours of operation, address, phone number, and photos google will send you a postcard with a pin number to verify your business listing.  Once you have been verified you can become a digital landlord.
To be a digital landlord forward your businesses phones to a "real" local business with a call whisper.   A call whisper is a phone technology that triggers an audible introduction before connecting the phone call.  In this case your whisper would say something like, "This is a lead from AOWANDERS," and then connect the call.  After about a week or so you call the local business up and introduce yourself.  Hi, my name is  AOWANDERS & I'm the guy that has been sending you leads this last week if you would like to continue getting those leads its "X" amount of dollars a month.  If they are not interested thats fine you forward the calls to their competition.  If they are interested, but stop paying at some point thats fine too because you own the site and the phone number that leads are calling.  You can never be screwed over, and it sells itself.
A digital landlord a is a triple win.  It's  win for the business owner, customer & you!  I've got you thinking but you want an example right.  OK, first thing you need to do is go to your favorite keyword research site, and type in your target industry & city.  I use KWFINDER and LOVE it because it displays monthly search volume as well as suggestions and variations, but you can use who ever you want.  For this example we are going to use Locksmith Mesa, AZ.  I am choosing locksmith because when you need a locksmith your ready to purchase when you dial the phone.  Your not looking for bids or estimates.  Bail Bondsman are another good industry to target.  Home improvement or services like plumbers are also good industries to focus on.
Go to KWFINDER  to see how many people a month in this area are searching for that particular keyword.  You want to find a target that is somewhere between 300-700.  Anything less is not worth your time, and anything more is going to be very competitive.  You want the low hanging fruit.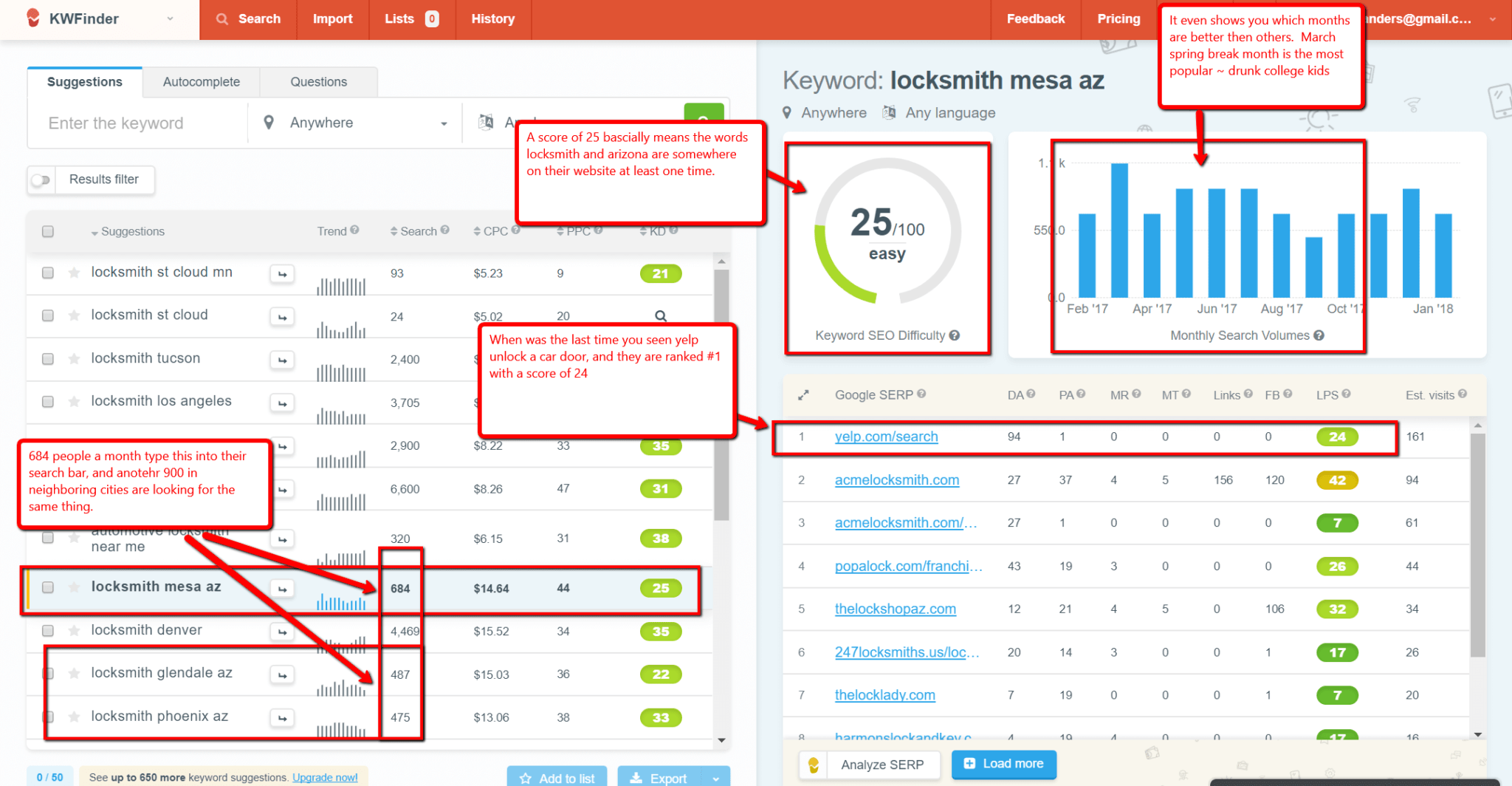 In this example Locksmith Mesa, AZ has an average monthly search volume of 684 searches a month.  That is almost 23 people a day typing this into their search bar.  That's perfect for us, and the competition is so weak that yelp who isn't even trying is ranked #1 for this category.  If I bought the domain name "locksmithmesaaz" by default my website out ranks every other locksmith in the area when people search for Locksmith Mesa, AZ.  I don't have to do anything but build a digital business card to get me on page one for that long tail keyword.  If I add any other pages or blog posting targeting that keyword I would dominate the search results.  If I verified Google My Business with that long tail keyword as the name of my business I would be the first one listed in the google map pack. Giving me 2-3 pieces of prime real estate out of 10 possibilities on the first page of search results.
At an average of $160 to unlock your car doors I only need to send 31 calls or less then 1% of the monthly searches to a particular company for them to make $5,000 a month from me.  That's one phone call a day to justify renting out my digital property for $500 a month.  Not only can you create as many virtual businesses as you want you can create as many identical virtual businesses as you want.  You can build an empire of digital businesses covering roofing, plumbers, locksmith, real estate, auto repair, housekeeping, lawn services yadda yadda yadda  for one area.  Or you can create 200 digital roofing businesses and forward your phones to one company or a variety of companies.  You can charge per phone call, by the month or a percentage of the job whatever you choose.
The greatest thing about funding your travels with local lead generation is you can do it from any where in the world, and each new website you build is an asset you own free and clear forever.  Not only is this a scalable online business that is a win for all parties involved, but you can piggy back other services into your lease terms.  You can charge to build them a better website, be their social media manager, content writer or virtual assistant.  I took a backyard mechanic from no website to a paycheck for building his website, managing his social media & working as his virtual assistant from 2,500 miles away for a reoccurring monthly check that he his happy to pay.  Because he would rather turn wrenches to pay his bills then reply to comments on facebook or yelp.
Your competition is local business owners that are focused on their trade not their online presence.  How many dentist do you know care about search results.  How many mechanics can tell you the difference between a citation & a back link?    In this example Yelp is ranked #1 in a major city in america for unlocking car doors.  How easy do you think it would be to out rank every locksmith company in Mesa AZ?  It would take less then a week, and  week later I would have an agreement to send me a check every 30 days for out ranking them because they care more about unlocking car doors then their online presence.  Local lead generation is a way to fund your travels for years to come because the market can never be over saturated, and there is always a company willing to take on more customers.
How To Fund Your Travels Around The World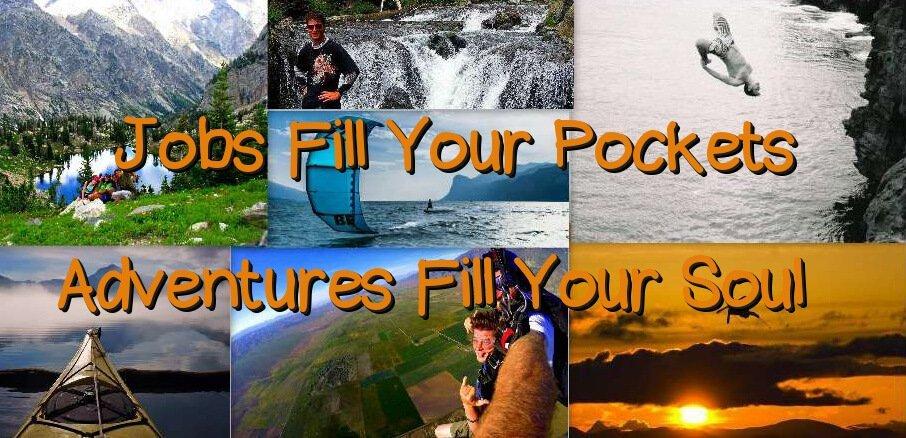 This is my list on how to fund your travels around the world, and it was prompted when I came across a travel blog that was telling their audience the best way to fund your travels was to stop buying houses and cars.  The next travel blog I came across was hinting at starting a neighborhood dog washing company so I spent two weeks browsing every travel blog I could find that had a post on "How to fund your travels."  Almost every one of these posts had the same five ways to fund your travels:
Advertising

Affiliate Marketing

Article Writing

Graphic Designer

Web Designer
And none of them went into great detail on how to do any of them.  Most didn't even provide a link of where to sign up or how to sign up.  Maybe there is a secret rule in the travel blogging world that I'm not supposed to reveal the ways to fund your travels, but hopefully you got something out of this.  My focus was to give you options that have little start up costs with big paydays, or ways to fund your travels from anywhere you can bring a laptop.
I figured that was better than telling you to pack a bag lunch or car pool to save up for your round the world trip. The internet is filled with information.  The best advice I can give you when you find something to fund your travels do a google search for alternatives.  For example do a search for:
(Insert Affiliate Marketing Platform Name Here) Alternatives
(Insert Hosting Company Name Here) Alternatives
(Insert Freelance Website URL Here) Alternatives
Maybe the platform you originally found isn't the cheapest, doesn't pay the greatest, has high fees or is over saturated.  Doing a quick "alternative" search can provide you more options to fund your travels using a similar platform.  Traveling the world for over two decades has been incredibly rewarding, and hopefully this list will help you fund two decades of your own adventures.  If you feel anything needs expanding on or added to this list please leave it in the comments below.  Lets answer the question, "How to fund your travels," once and for all.