Toyota Tacoma Truck Camper Treasuer Hunt
Quick Reference Table of Contents
This summer the only thing that was on my mind was a Toyota Tacoma truck camper. It wasn't because of all the freedom or adventures I had from owning one. No,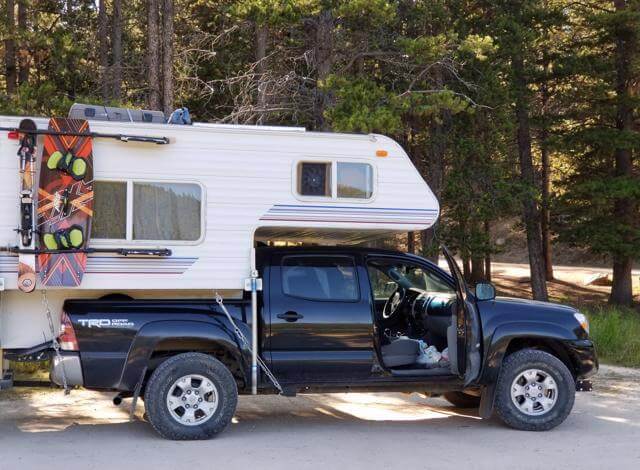 I found out the hard way that hardwalled cabover campers for 1/4 ton trucks don't actually exist. I spent months scouring the internet for this elusive slide in truck camper for a Toyota Tacoma. At one point I even bought DIY truck camper plans from Glen-L to build my own slide in camper. Instead of getting guidance with step by step instructions to build my new Tacoma truck camper I was left feeling victimized by a company that only cared about getting my credit number so they could deliver a product with instructions that were written in the 70s or 80s accompanied by grainy black & white photos. Singlehandedly shattering my dreams of creating a DIY truck camper YouTube channel, or multi-series blog tutorial here on AOWANDERS on how to build your own cabover camper. You'd think with Toyota Tacoma being the #1 vehicle of choice in mountain towns across America it'd be as easy as opening up craigslist and typing in short bed truck camper, right? Then emailing a few prospects to see which one will fit your Tacoma. Go meet a guy or gal give them some money and enjoy your new truck camper.






There Is NO "Universal" Truck Camper Size
The problem is there is no universal "one size" truck bed wheel well width or length. It doesn't stop there either. Different models from the same manufacturer don't even have the same truck box length or wheel well widths. So while one truck camper fits a Chevy S10 there's no guarantee it will fit a Chevy Colorado both 1/4 ton trucks made by the same company. Add that to the email replies from truck camper owners who simply reply with, "standard size," when inquiring about wheel well width requirements.  Which creates a wonderful stew of frustration with every bite.
I basically kicked a lot of random objects in my brother's garage while grumbling to myself all summer long. But this Toyota Tacoma Truck Camper treasure hunt provided me an incredible learning environment on lightweight slide in cabover campers. Which is pretty much the core message in my BUYING AN RV GUIDE so that you don't buy the wrong RV for the wrong reasons.
Feeling a bit deflated for not being able to find a "Tacoma truck camper" eventually I settled for finding any slide in truck camper with a base as close to 45″ Wide x 67″Long. Which are my Tacoma's truck bed dimensions. I bought a SunLite 690 with a base of 46 1/2″Wx 69″L by a company called SunValley who is also no longer in business. Just another ingredient in the stew of frustration.
Truck Bed Wheel Well Hurdles
To make it fit my Toyota Tacoma wheelbase I had four options. Become a wizard and bust some magic out on this cabover camper and call it a day. I could add wood to the bottom of the slide in truck camper to make it rise above my wheelbase. That would create a top-heavy scenario that would probably end in disaster. Cut out a section of my wheel well which wouldn't be hard since my truck bed is made out of fiberglass, or cut out a corner of the truck camper. Since someone stole my magic wand I decided to cut the driver's side front corner of the slide in truck camper. 1 ½" deep by 34″ long by 10″ tall. This left my Tacoma intact, and didn't make me any more top heavy than I needed to be.
Out of fear of screwing up I avoided this crucial cut for a few days. Eventually, with the courage of a few beers, I grabbed the skill saw and just did. It was pretty easy, and to frame it back in with 2×2's & 1/8″ OSB plywood was even easier. With the original aluminum sheeting, I had removed to make the cut and a few roofing wall tins I put it all back intact like a professional! In fact you wouldn't even be able to tell if I hadn't told you. Well…maybe you could, but I am happy with the way it turned out.
Truck Camper Weighing Less Than A 1,000 Pounds
Weighing in at 750 pounds dry weight I had a slide in truck camper to fit my Toyota Tacoma, finally! Long story short if you're looking for a truck camper to fit your Toyota Tacoma there are literally thousands of them out there. You just need to cut a corner off the camper to make it fit. It doesn't matter which one you cut, but don't cut both trying to be all symmetrical. That's just more work. Make your life easy cut one, and use roofing tins to replace the metal you damage. Super cheap and easy to form. The whole process to make this truck camper fit my Tacoma took about 2 hours, and an hour & half of that was building up the courage. Good thing I had a full case of beer to help me over that hump but to help you over the hump it's not that big of a deal. It's 1-2 inches of floor space you will never use or even notice you lost.
I spent every spare moment for two months googling Tacoma truck camper, lightweight slide in campers for Toyota, custom truck campers for Tacoma, short box truck camper, DIY step by step truck camper plans for Toyota Tacoma's & every other variation you could think of to try and find a truck a camper that would fit my 2013 Toyota Tacoma. I joined more truck camper forums than I ever knew existed and watched awful YouTube backyard Tacoma truck camper DIY cabover camper videos than I ever care to see again. Did you know there are over 2,000 Toyota Tacoma Truck Camper groups on Facebook? You'd think there would be a market for this thing than right?
Pioneers of Lightweight Truck Campers
There kind of is …….short bed truck camper manufacturers have designs to fit ½ ton trucks, but none of them fit the wheelbase of a Toyota Tacoma, and brands like Northern Lite or Big Foot Campers stop making their hard sided lightweight truck campers years ago. You can still find photos of these perfect Tacoma truck campers all over the internet. Good luck finding one for sale though. I searched all 50 states and only found one for sale in the lower 48.  Which was a salvaged electrical fire project that had a sticker price of over $15,000. No thanks, can't justify that much for a walk in closet sitting in the back of my truck.  That also drops my gas mileage from 20 to 12mpg.
Modern Day Cabover Campers
Most truck camper manufacturers have migrated over to a hybrid between a pop-up camper and slide in truck camper. Cutting down on weight! Which creates a pretty appealing slide in camper for a Toyota Tacoma's & other 1/4 ton trucks. The catch though is it's not made for full time living or winter environments. A slide in pop up truck camper leaves you with a canvas wall on the upper half of your rig. Which is probably perfect for scenic road trips or family outings in the summer.  Where you only need temporary shelter a few hours a day. But you have to collapse the camper roof while driving and crank it back up whenever you come to a stop if you need access.




It's also pretty obvious when it's in use so stealth camping isn't its strongest suit either. Plus, I'm a mountain soul looking for a versatile home during the winter months while I chase powder turns on my ski's, and its not on anyone's bucket list to live in a truck camper during the winter months in the mountains. Let alone a Toyota Truck Camper with canvas walls.
Custom Built Lightweight Truck Campers
There is a truck camper company in Texas called Capri Campers. This cabover camper company custom makes slidein truck campers with all sorts of options including solar power.  When I selected every option they had my estimate came in at around $10,000.  Another company called Eureka Campers out of Tennessee makes custom aluminum framed truck campers forr around the same price.  They are more of a shell from my understanding though. I also found a guy that would make a crazy diamond shaped truck camper out of wood from Michigan for around $5,000.




Again that was just a shell. No electrical, plumbing, kitchen or heating. If there is a company out there that makes truck campers for Toyota Tacoma's at an affordable price or a site that sells them used I couldn't find it.  So they might want to hire me to help them on their internet marketing & SEO.  Who wants customers anyways?!
My Toyota Tacoma Lightweight Truck Camper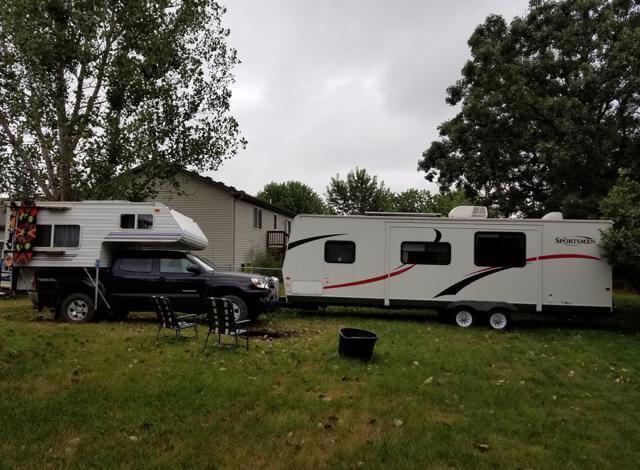 In any event it worked out in the end for me. I got my lightweight truck camper for my Toyota Tough Tacoma, and didn't have to relive the experience from my Class A RV. I spent the rest of the summer customizing it for my adventure travel needs.  As soon as September hit I took the most scenic road trip I have ever seen in America. Now I just have to write about the 1,500 mountainous mile road trip that had me stopping for pictures every 3 feet. Hopefully, I can do it justice for y'all.


Got any questions or concerns drop em in the comments below.   AND please please please I beg you please share this post. I know its a boring read, but if I would have found this information at the beginning of my truck camper search.  It would have saved me thousands of dollars and hundreds of research hours.
Trust me when I say this there are thousands of Tacoma owners searching everyday.  Only to find overpriced or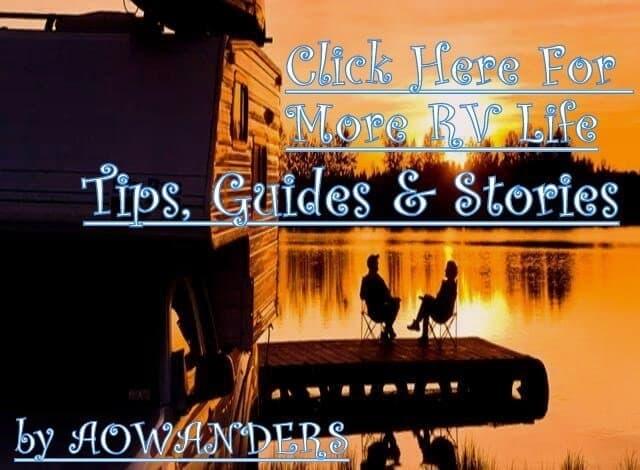 misrepresented information.   Quarter ton truck owners aren't represented well when it comes to cabover campers compatible with their truck bed's dimensions. Nissan Frontier, Ford Ranger & Dodge Dakota owners are searching for this information every day, and will be more helpful than you could ever know. Save someone from eating the frustration stew by sharing or linking to this post.
My Favorite Travel Booking Resources: Most Affordable & Efficient Travel Booking Tools I Use Everyday
Book Your Flight
Find a cheap flight by using Skyscanner or Momondo. These are my two favorite "flight" search engines because they search through websites and airlines around the globe and offer a calendar view to find even cheaper flights for flexible travelers.  Check out these UNIQUE destination deals or my favorite All Inclusive Booking Travel Tool!
Rent An RV
Find cheap RV rentals for your next adventure by using Outdoorsy or RVshare.  These are my two favorite "RV" search engines because they allow you to rent from private RV owners, and offer a wide variety of chooses at affordable rates.  Want to start making money by renting out your RV?  List it with Outdoorsy or RVshare.
Book Your Accommodation
You can book your hostel with Hostelworld. If you want to stay elsewhere, use Booking.com as they consistently return the cheapest rates for guesthouses and cheap hotels.  Get a $40 credit for booking with AirBnb.  Need to book a private campsite use my favorite RV booking site Hipcamp!
Looking For A Travel Community
Join the Escapees travel club to meet fellow travelers and talk about all things related to RVing and overland travel.
Travel Packages & Tours
Are you looking for worldwide tours and travel packages?  Check out my go-to source — IntrepidTravel!  Looking for more family related travel packages and tours book with GAdventures.
Don't Forget Travel Insurance
Travel insurance will protect you against illness, injury, theft, and cancellations. It's comprehensive protection in case anything goes wrong and will cover things like transport security, crisis response and medical transports such as Life Flight. Why go on any trip without a safety net that costs less than a case of beer? I've been using SafetyWings for years without any issues.
My favorite companies that offer the best service and value are:
SafetyWings (ONLY $35 & Covers USA Travelers)
World Nomads (for everyone below 70)
Insure My Trip (for those over 70)
Medjet (for additional travel insurance coverage like medical transport, travel security & crisis response)
Looking for the best companies to save money with?
Check out my resource page for the best companies to use when you travel! I list all the ones I use to save money when I travel – and I think will help you too!
Just Want To Support This Amazingly Resourceful Website
Websites incur constant fees!  From hosting costs to massive amounts of personal time creating beneficial content for readers to consume at their leisure.  To help offset those costs or just to say, Thank You.  You can help support this community by shopping through any of the links found on my resource page.  Shop on Amazon through this link and I'll get a small commission, or you can directly support this site through Paypal donations.  None of this is a requirement its just helpful and creates a better community for all of us.