The Making of a Legendary RV Road Trip
Quick Reference Table of Contents
No one plans a legendary RV road trip they just kind of happen.  It's like the old saying goes "Opportunity is where luck and preparation meet," or in this case where bad luck and no preparation met.  But everyone wants more adventures, exciting travels and interesting stories to tell.  You want to collect those cherished memories, amazing tales and one of a kind photos.  The ones you can only find on spectacular adventures!  And if that's something that interests you check out my popular, "How To Turn An Ordinary RV Road Trip Into A Legendary RV Adventure."
The key to these epic RV road trips is just to let the adventure unfold.  Plan and commit to nothing.  Take a left when you were supposed to take a right.  Blow off a prior engagement to blaze a trail into the unknown. Test your skills, blow passed your comfort zones and expand your boundaries.  Get caught up in the exhilaration of your travels until life delivers a shot of reality.  Like my first RV trip or my first bear attack.  There in that moment when everything is in chaos is when your ordinary road trip becomes an epic RV adventure.  Giving you the opportunity to choose between a legendary travel tale or a simple RV outing.
In search of another legendary epic RV road trip adventure of my own, I cast my sails and here's what unfolded.
Start of Epic Two Month RV Road Trip
Like the blast of a starter's gun my RV road trip adventure began with 4th of July fireworks.  Watching the night sky light up in an array of twinkling colors over Platte Lake.  As the water lapped against my Uncles pontoon boat in this sleepy little town of Hillman, Minnesota, where there's more fishing rods in a single boat then there are businesses.  The following days concluded over bonfires and beers before storming the house to play random card games, or crowning winners to games I still don't remember the name.  But positive any question to the rules came back with four different answers.  A good clean drunken Minnesota summer family holiday vacation.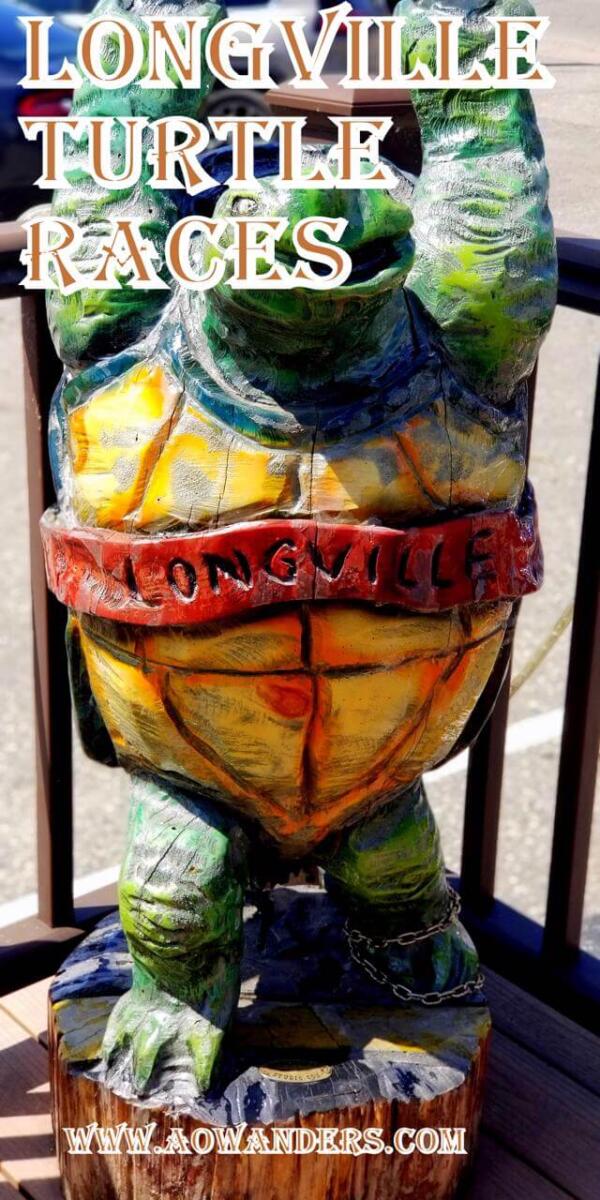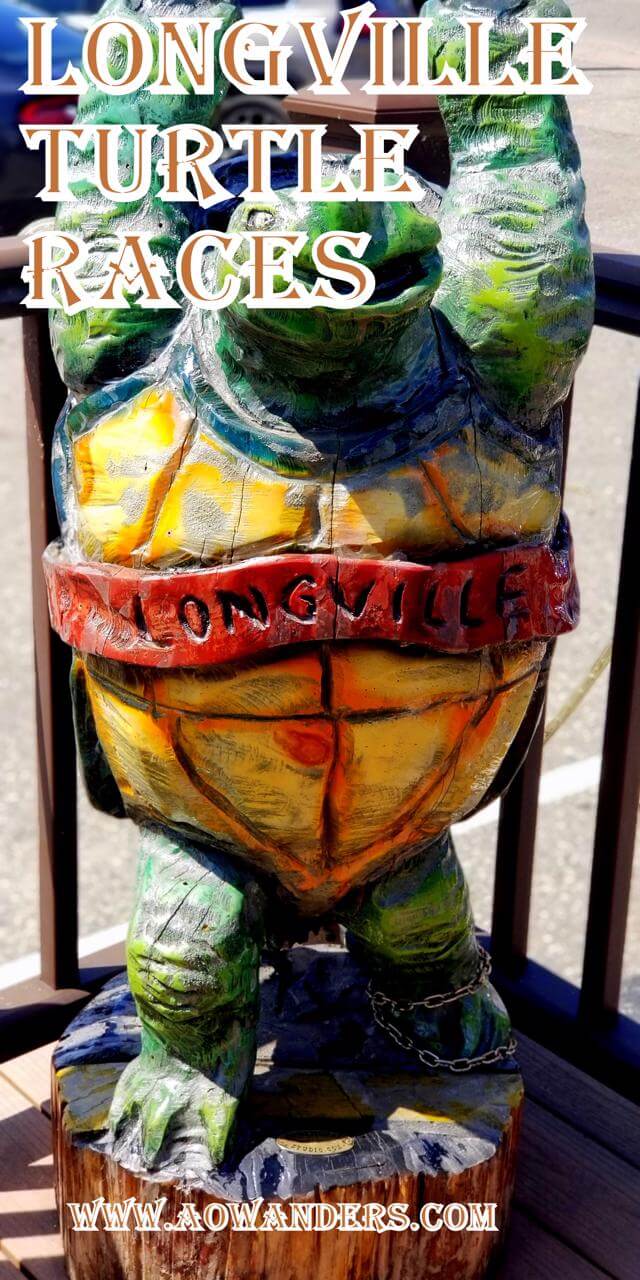 Before I could officially say goodbye to my home state and reunite with the mountain life I have fallen so deeply in love with over the years.   I had to wait like a bullpen pitcher waiting for the coach to make the call.  Because I had two weeks to kill before the other side of the related clan set off on their Minnesota summer family vacation.  I wandered around like a dementia patient through cabin country.
RV Road Trip Treasures of Minnesota
Uncovering a few treasures here and there, but traveling in Minnesota during July & August is like walking through Afghanistan with a U.S. flag.  Bloodthirsty mosquitos and vicious horse flies, also known as the state bird, will kidnap you and drag you back to their layer.  There's a reason why the Spider Lakes Recreation Area, a primetime ATV playground and boondockers destination offering all kinds of family free outdoor fun in the land of lakes, was a ghost town the week after 4th of July.
During the Moondance Jam event in Walker, I didn't have one visitor for over a week at the free waterfront Six Mile Campground outside of the Leech Lake Reservation.  It might have something to do with being located in the most confusing combination of public lands I have encountered in 20 years of travel, but let's just go with the bugs in Minnesota are awful in late summer! I would rather high dive into a pool of broken glass than visit northern Minnesota in August!
Father of Adventure
Hiding behind locked doors with knives & hatchets against the buzzing of little vampires outside.  The days began to blend together.  Until I found myself standing in the front yard of my first home.  The house my dad and his brothers built for us back in the 70s before he passed away a few years back.  A field trip I decided to take out of boredom but found myself completely unprepared for the weakness I felt in the power of that moment.  And with nowhere to be I took more time than appropriate to embrace the rush of memories I never knew I had.  An experience I repeatedly cherished over the next few weeks. By clutching the necklace that holds his ashes around my neck; since that tragic day.
Longville Turtle Races
Still reeling from the experience and searching for the freedom to exhale the pain of the past.  Family vacation number two was coming down the pipeline of life.  Rowdy binge day drinking and family squabbles were not going to be on display with this side of the family.  No, this getaway was focused on the kids and their enjoyment.  Which should have been apparent when I heard the nightly cabin rental came with unlimited s'mores, water toys, turtle races, and kids fishing contest.  Where awards were given to the smallest, largest, fastest and most caught.   An iconic family fun community tradition that has been hosted in Longville since the 1960s!
Unfortunately, I felt like the ex-spouse attending a family function that had been planned before the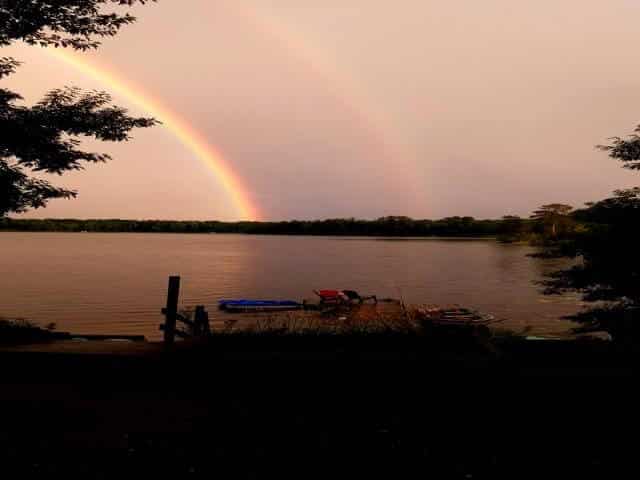 divorce.  Each day brought a reminder of what I had been missing while out traveling the world.  From watching children play with sparklers around a fire built in the rain.  To cleaning fish I did not catch before starting a family riot from attempting to season the fish recipe.  And drinking Jagerbomb shots with brothers I have a history with but no day to day relationship with.
Minnesota Family Vacation Ideas
Because I'm a frugal traveler who's more comfortable sleeping under the stars in a hammock than in a warm cozy bed inside.  It was an unforgettable traditional Minnesota family vacation in the land of 10,000 lakes.  Full of smiles and long overdue bonding moments, and in the end we all got rewarded with a double rainbow goodbye from our lakefront cabin.
After all the family fun of two Minnesota vacations, I needed less stability, more uncertainty, and a razor's edge of danger.   Like a man with a broken metal detector walking through a minefield.  Upon delivering my final goodbyes I fled my home state faster than a herd of turtles or cream rising on buttermilk.  And if you've never lived on a farm your about as likely to find cream on buttermilk as you are to see two rabbits screwing in a wool sock.
North Dakota RV Road Trip Secrets
With Minnesota in the rearview, and driving through easily forgettable North Dakota I was giddy like a child at Halloween.  Eager for the towering Rockies and endless beauty of the Pacific Northwest to court my heart while taking my breath away.  An on again off again relationship that picks up right where we left off.  Discovering her secret waterfalls and washing the endless mountain hikes away in her crystal clear alpine lakes of the West.
I was coming down with a case of the travel bug fever when the Enchanted Highway of North Dakota begins to capture my curious wanderlusting eyes.  Than completely teasing me with the landscape beauty from the Painted Canyon Visitor Center, the gateway to Theodore Roosevelt National Park.
Theodore Roosevelt National Park RV Adventures
Pit stops I had ignored on every other field trip west for the last 10 years, unaware of the fact that North Dakota and beauty belonged in the same sentence.   This time was going to be different.  Instead of being an ignorant traveler I set off to discover the dramatic scenery of sweeping red rock spires and buffalo grazing landscapes that this "flat" Midwestern state had to offer.
Exhausted from sweeping vistas, scenic looking drives and taking a step back into time to visit the Badlands gateway town of Medora.  Were just some of North Dakota's finest attractions in Theodore Roosevelt National Park.  The RV road trip needle of excitement was starting to twitch, but it was time for a warm fire chaperoned by the soothing ripples of a nearby river.  And below a setting sun with a glass of cold pinot grigio in one hand and Pandora choices in the other.   The city-run free campground in Columbus, Montana was the perfect way to end the adventurous RV road trip chapter of North Dakota.
Montana RV Road Trip Chapter
However, as fate would have it the needle needs to do more than twitch to be a legendary RV road trip adventure, and the Montana chapter was about to write a life and death prologue.  Half drunk…… let's be honest I had a bottle wine with no intention but chilling out for the night…..so let's go with fairly drunk.  Wading through the shallow rapids of the Yellowstone River with Kota the air temperature dropped.  Time stood still.  Even the water stopped moving.  As did Kota.  My blurry vision became focused.  My heart stopped with instant sobriety.  Ten feet to my left was a massive brown bear.  Lying down with his head resting on a driftwood trunk.  Marinating on the sand bar like a "zoo bear" in a cage he flicked his ear and tilted his head in my direction.  You could feel the energy fill his eyes and creep into his limbs, but he appeared to have no interest in eating me or my little dog for trespassing onto his private beach.
Grizzly Bears of Montana
Then the splash of water…once…..twice…..three times forced me to shift my eyes from the lethal teddy bear who hadn't made up his mind about dinner.  To a mama bear with her three cubs wading into the river from the opposite shore.  Like a surprise storm rolling in on a one-armed sailboat captain, the situation took a turn for the worst.
Standing in the autumn waters of the Yellowstone River with nothing more than a delicious beagle snack and a bottle of wine it dawned on me I was in bear country.  So like any drunken fool in a life or death situation, I took pictures of my soon to be executioners.  While using my belt for a choke collar on my beagle dinner bell praying to the high heaven he didn't make a sound as we retreated from the bear's den of the Yellowstone River in Columbus Montana.
Narrowly escaping yet another brush with death which is becoming all too common in my adventures I did the only thing that was acceptable in today's era of social media sewage.  Posted a cute picture of bears on Facebook with a positive spin of course.  While singing like a walrus giving birth to farm equipment over my drunken dumb luck.
A Boondockers Detour Full of Dramatic Scenery & Free Camping
Just another moment in "A" life, and now I was off to see the attractions of Missoula.  Until google maps started screaming at me like a southern gal throwing a hissy fit to take a left. Not remembering I set a destination I was as confused as a blind man at a silent movie, but what did I care.  Let the adventures begin, and before I knew I was dropped into a canyon on a remote highway with no cell service, radio stations or civilization.
In terms of landscape, Idaho is one the most underrated beauties with some of the most remote wilderness in the country creating epic RV road trips by default.  Cutting through the Clearwater National Forest & Nez Pierce Reservation.  Surrounded by a landscape of towering mountains on one side sprinkled with vegetation and painted with colors from the rainbow.  A winding lazy flowing sometimes raging peaceful river on the other side.  A real boondockers paradise with free campsites everywhere.  From roadside pull-offs to dirt roads that bring you to mountain top campsites with 360-degree views, privacy, and endless outdoor adventures.  Free waterfront campgrounds & rest areas with fire rings, picnic tables, and pit toilets.  I had to pass up some of the most desirable photogenic free camping I've seen since British Columbia or Alaska because of the size of my travel trailer.
Lunch With Bears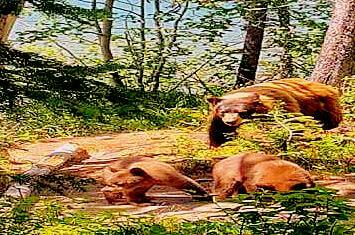 Finally reaching cell service with a gaslight on an inviting day-use area presented itself for a much-needed break.  Providing a panoramic view of the sweeping river bend, and spying a trail that led to a picnic table out over the water's edge on a jutting rock formation.  This was the spot, but with one last corner in the trail to my courtside seat, I could feel a case of turrets coming on.
As my eyes locked with a mama bear and her two cubs.  At least this time I had a fresh sandwich to offer as an appetizer before the main course of delicious beagle and decadent mouthwatering wannabe outdoorsman began.  Hoping two ounces of turkey didn't turn me into shredded beef I began a snails paced retreat.  Lowering the sandwich to capture Kota's focus.  Mama accepted my sloth-like surrender and the cubs playfully made their way to the water.
The Safety of TukayTespe Picnic Area
Inside the safety of my four-walled travel trailer that possessed locked doors, knives, hatchets, BEAR SPRAY, wasp spray, starter fluid, hot sauce, and heavy objects to throw I slammed a  couple of beers before busting out the bear safe distance camera!!!  Gotta fill that Facebook quota.  Plus who doesn't want to hear me sing like a walrus giving birth to farm equipment again?
Live Dinosaurs in McCall Idaho
After escaping my fury executioners it was time to make tracks to the best-kept secret in America, McCall Idaho, to capture dinosaurs.  Comparable to Whitefish,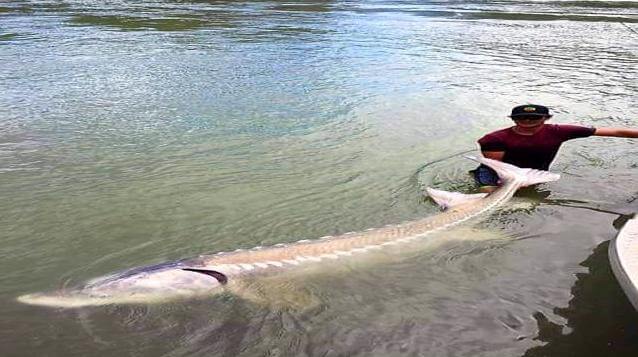 Sandpoint or even Lake Tahoe.  McCall has a vibe and pulse to it that speaks to a certain soul.  Giving it a personality that invokes a bit of epidemic jealousy for not living there, and an alpine lake mountain ski town I've been seeking for 20 years!  A town full of live and let live genuine individuals who are quick to lend a helping hand.
Free Camping at Brundage Ski Resort
Something I learned firsthand when I became stranded within the first hour.  Through the help of anonymous Youtube mechanics and the community of McCall by lending me tools, I was able to claim the title of backyard mechanic after replacing my Ujoint, hub assembly & axel.  Along with a visiting friend's alternator.  Free camping in this dirt parking lot at Brundage Ski Resort has been home for over a month now with free concerts and mountainside movie nights on the weekends.  Giving me the opportunity to see the sites, explore the town and meet the people.  Who divulged secrets like live music at Crusty's, $2 tacos at the Yacht Club, proof of dinosaurs and the beauty of Ponderosa State Park.    A real exclamation point on this RV road trip so far.
No RV Road Trip is Complete Without a Fight to the Death
Then on the 8th night, the subtle sound of metal scratching returned.  Like someone trying to pick my lock.  Sitting in the dark armed with weapons for a brutal self-defense I sprung out of my ambush post and onto my feet.  Before I could unleash an attack on my unsuspecting victim I realize the noise was coming from behind me.  Wheeling to strike with devastation I locked eyes with my haunting intruder.  Who's been watching me from the shadows for over a week.  The rumble for king of the mountain was about to begin.  My adversary elusive and swift had lost the element of surprise, and chose, "live to fight another day."
I was being stalked by a stealthy opponent.  Alone and stranded on this mountain top I declared war.  For nine days I strategically set up booby-traps, trip wires & false decoys to learn his movements.  To plan the perfect ambush and block the escape routes.  Consumed with nothing less than victory from the impending battle.  Household items transformed into weapons of death.   Carnage and clash were looming in the air.  Battle was on the brink.
RV Rodents
Then it happened just as you expected.  A strike from the shadows! He caught me napping but needed more than surprise on this battlefield.  Springing into action I dropped the nets over his escape routes like poachers funneling their prey to the kill box ahead.  Then he did it.  Squared up on me!  Brazen and defiant he charged.  Both missing our fatal strikes to one another.  Forcing me to enter into his obstacle course of hidden dangers.  Counter strike after counter-strike we threw.  Tiring each other out in this ring of death.
Mouse Proofing The Camper
Then like our first match, he tricked me with misdirection.  Unaware he was dangerously playing into my hand.  Forcing me to spin in defense when I heard the trap spring behind me.  Reaching for the nearest cache of weapons I had strategically placed on the battlefield.  His instincts kicked in allowing him to dodge the land mines of death.  Once!  Twice!  KABAAAAM!!!!! He zigged when he should have zagged.  Landing him squarely in my kill box.  Without hesitation, I pulled the trigger.  Lighting this mofo up with a strike straight to the dome!
Delivering Death to Mice in Camper
No one should have been able to survive that, but he was fierce and struggling to rise.  Not willing to admit to defeat knowing only one was allowed to leave.  Delivering the fatal blow was bittersweet as I watched the life leave his eyes.  Not because of the heart this warrior had, or the adversary role he played in this life-changing battle between good and evil.  No, it was bittersweet because even with death knocking at his door he outsmarted me.  Forcing me to inflict great bodily harm.  Because this GODAMN MOUSE GOT ME TO SPRAY HIM WITH BEAR SPRAY INSIDE MY RV BEFORE HE TOOK HIS LAST BREATH!!!!!!!!!!!!!!!!!
What Bear Spray Feels Like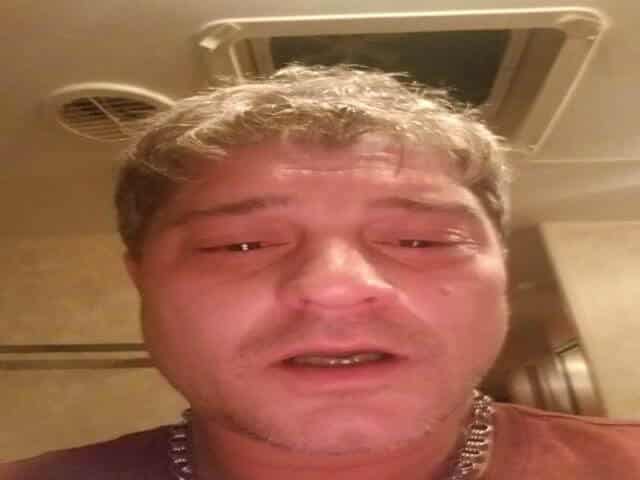 A subtle throat tickle and a slight skin irritation began.  Kota started hiccupping, and my dumbass began wiping my face.  Like beating off with a cheese grader coated in salt and lemon juice the pain engulfed my senses.  Unable to see while breathing clouds of peppery mist I stumbled my way to the generator.  Starting it by brail, and rushing back in like a firefighter into a burning building to save my beagle.  Flipping the switch for the fan before racing back outside to the relief of fresh mountain air.
Effects of Bear Spray
Crying, puking and coughing on all fours I cursed that rodent for eternity.  Before washing my face with bar soap.  Then dawn dish soap.  Followed by Lysol cleaning pads and even Axe body wash.  Two hours later the pain was manageable but still lingered the following morning.  Out of spite, I drove over his carcass a dozen times before lighting his ass on fire.  I had thwarted my RV intruder, but instead of victory dancing, I was crying myself to sleep.  Like a prom queen who found her date with another girl.
Recap of a Legendary RV Road Trip Minnesota to McCall Idaho
This ordinary RV road trip started out in cabin country Minnesota at low RPMs but quickly called in its ace to start throwing me big league curveballs.  From dodging bears to melodramatically killing a mouse while trying to commit suicide from bear spray its been an eventful couple of months.  Even playing mechanic with Walmart tools in this dirt parking lot has been phenomenal.  Holding a 25 foot live Sturgis was remarkable, but before all this began I'd been contemplating giving up a life of travel.  This mild-mannered two month RV road trip only solidified why that's impossible.  The worlds a small place with so much to discover, and you never know what's around the next corner.
Brundage Ski Resort in combination with McCall has been overwhelmingly comforting, and free camping under a blanket of mountain sky stars has been remarkable.  From the cherished memories of Minnesota to the comfort of bear spraying myself here in McCall this has been one amazing RV road trip adventure that's delivered gift after gift.  Rekindling a burning passion for a legendary RV road trip around the world that I put on hold because I didn't have a travel partner, but I think it's plain to see Kota & I can get into enough trouble all on our own.
Leave your thoughts, scolding's or recommendations in the comments below, and don't forget to pin.  Until next time  Happy Travels Y'all
RV Adventure Pins