Buying my first RV cost me thousands of dollars, countless hours & a massive amount of effort in an attempt to make it work for what I needed it to do. Unfortunately, projects like this come with a ton of surprises! There's always something you didn't account or budget for. Solving one riddle uncovers another. I bought my first RV because where I lived had no good paying jobs, and where I worked had no affordable housing. My first RV was supposed to be a cheap alternative to an easy "normal" life rent free. Instead, it turned out to be a nightmare of frustration. I had no resources to tap into or support to lean on. My pursuit of freedom relied on skills I didn't have. This was a massive money pit that required professional expertise, and all I had was a naïve dream on a shoestring budget.


My First RV The Dream Crusher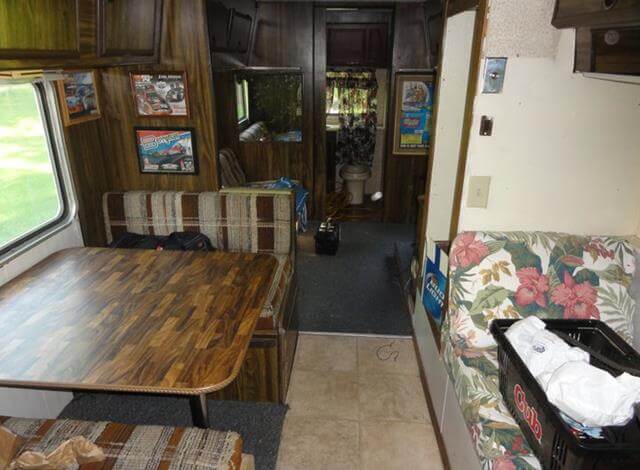 Instead of my first RV being the mobile home of my dreams it ended up being the studio apartment my parents hated in their front yard. I bought my first cheap RV because I had no savings, bad credit and couldn't afford to live in the big city. But I needed the paycheck of the big city. I only had two requirements from craigslist: cheap & mobile. I didn't really know anything else. Solar wasn't a thing. I had no experience with plumbing, framing, electrical or mechanical. Even if I had it wouldn't have mattered because I had no money to pay for supplies & material. I'm not exactly sure what I was thinking………
Click Here to Check out My Complete Guide to Buying an RV
My first motorhome was a 1972 Dodge Class C 28 foot RV with a big block 440 engine. It had no kitchen, no appliances, no generator, no heater, a leaky transmission and an alternator with a snapped bolt. I wish I could blame my ignorance on drugs or alcohol, but I was just naïve & gullible with a sprinkle of stupid. I put about as much thought into buying my first RV as a puppy does about peeing in doors. I just did it.
First RV Mistakes
My mistake besides being young and stupid was, well, being a first time RV buyer. I didn't know enough to even know what I didn't know. My only focus was rent free living with no utility bills or even junk mail to open up. I did no research, talked to no one and compared nothing. I knew more about the paperclip in your neighbor's garbage than I did about owning an RV. When it broke down 3 blocks away instead of demanding a refund. I sat there captivated by the potential of freedom while waiting for the previous owner to come rescue me with a bottle of transmission fluid.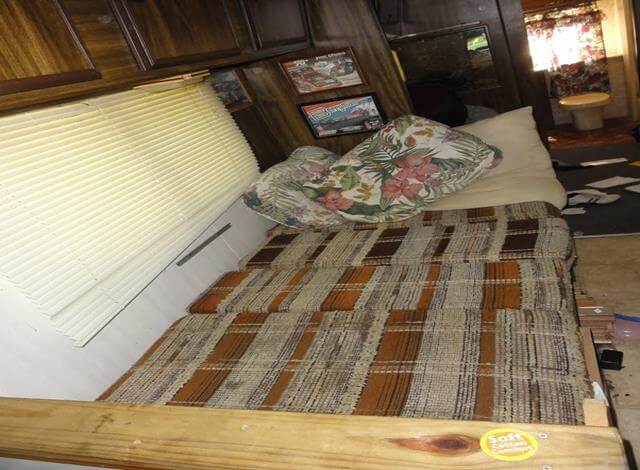 I had dreams of grandeur about bringing this relic back to life. Catching myself daydreaming about the gourmet kitchen I was going to install with the breath taking faux brick walls and high-end flooring. I actually found enjoyment shopping for fabrics. The feelings of regret for buying a $715 RV didn't actually sink in until days later. When I was trying to fix the water damage in the sleeping area that all Class C motorhomes from that era have.
You Get What You Pay For
Buying a cheap RV was about to teach me some tough financial lessons about owning a "project" RV. This was a project I really wanted to sink my teeth into, but I wasn't in a practical position to take it on. I was eager to learn, but I didn't have the wallet for it. You want to buy the high-end fancy finished products, but just like remodeling a house you have to spend more money for things behind the walls and under the floors that no one will ever see. It's deflating, but what can you do? You can't ignore a sinking foundation? Cracked headers? Termite infested walls? Leaking transmission? Yadda Yadda Yadda. It all adds up quickly so you make do with what you can.
Trial By Fire
For me the number #1 priority was detaching this thing called a transmission and stop it from leaking. Hard to explore the road of freedom when you can't leave the driveway. I didn't have access to the right tools like car lifts, hoists and transmission jacks. I was using skateboards, belts, blocks of wood and ratchet straps. I didn't have the bank account to afford a professional, and I didn't have the knowledge to figure out this riddle on my own.
Every guess added more confusion and frustration. Abandoning one task for another in hopes of finding a win somewhere in this project. Eventually led to the straw that broke the camel's back ended up being a bolt the camel wanted nothing to do with. I thought this was going to be educational. Fun & rewarding. Not disappointing & deflating. I felt like a failure. This wasn't supposed to be a PhD from the school of hard knocks.
Click Here to Check Out My Complete Guide to Buying an RV
Eventually, after dying on the side of the road one too many times I threw up the white flag, and parked it in my parent's front yard. Where it became my own private studio apartment with no amenities whenever I was back in town. It functioned more as a free storage locker than an RV. So I generously donated it to the mice and critters of the neighborhood. I couldn't pay someone to even take it away, and oddly enough the IRS didn't have a mouse mansion tax write off. I was stuck with this mistake in all its moronic glory.
Lessons From My First RV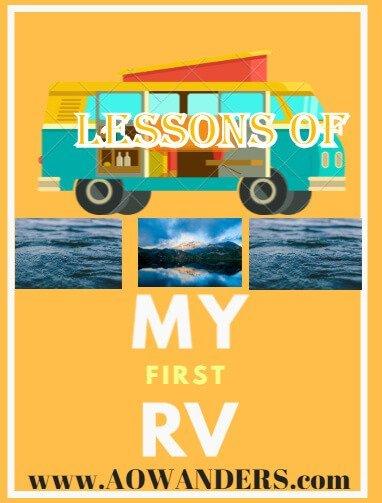 Looking back on it though, it wasn't all negative. Hard to admit back then when all I was doing was lighting money on fire, but that mobile money pit of frustration in it's own unique way taught me the ins & outs of RV life. What to look for and how to examine potential RVs. That orange & white knockout punching boxer from the 70s taught me about design flaws that run rampant in the RV industry. How to avoid illogical storage compartments and useless cupboard configurations. Teaching me how to maximize & create my own storage. As well as rodent proof my rig.
I learned the basics of electrical and plumbing that I wouldn't have learned anywhere else. If I ever need to take off a transmission I can tap into the experience of installing that one 30 plus times. I'm thankful I bought the wrong RV…..now…… because everything I learned from that $715 RV taught me how to find the right RV.
Which is a process that requires a method to ensure you don't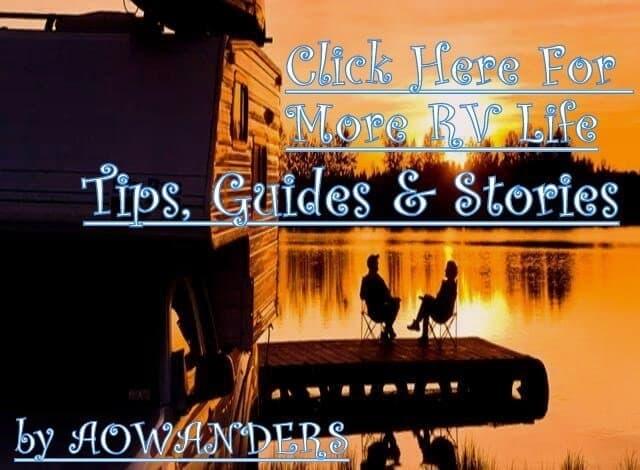 regret it later. It's a lot like buying a house or apartment shopping. You create lists: Must Haves, Can't Have & Wish List. It's the same with buying an RV. Those that do their homework skip a lot of frustrating steps, and those that don't–well they fix transmissions with skateboards. Learn from my mistakes as well others by clicking here to check out my complete guide to buying an RV.  So when you buy your first RV you don't regret it later.