CHOOSING YOUR NEXT ADVENTURE
Quick Reference Table of Contents
America is filled with families traveling around the country looking for summertime adventure travel destinations. From the classic American road trip in your newly purchased RV to annual family vacations. Summertime adventure travel destinations are in no short supply. From tourist towns to iconic landmarks and breathtaking landscapes America will overwhelm you with adventurous destinations. Whether your a visitor or a resident these summertime adventure travel destinations will enhance any vacation.
SUMMERTIME ADVENTURE TRAVEL DESTINATIONS
Majority of Americans are unaware of these secret summertime adventure travel destinations, and anyone can find a well known tourist town. Just follow the crowds, but these summertime adventure travel destinations can only be found right here on your favorite adventure travel blog. In no particular order here are a few of my favorites, and if you think something should be added to the list leave it in the comments below.
SUMMERTIME ADVENTURE TRAVEL DESTINATION #1
FLY GEYSER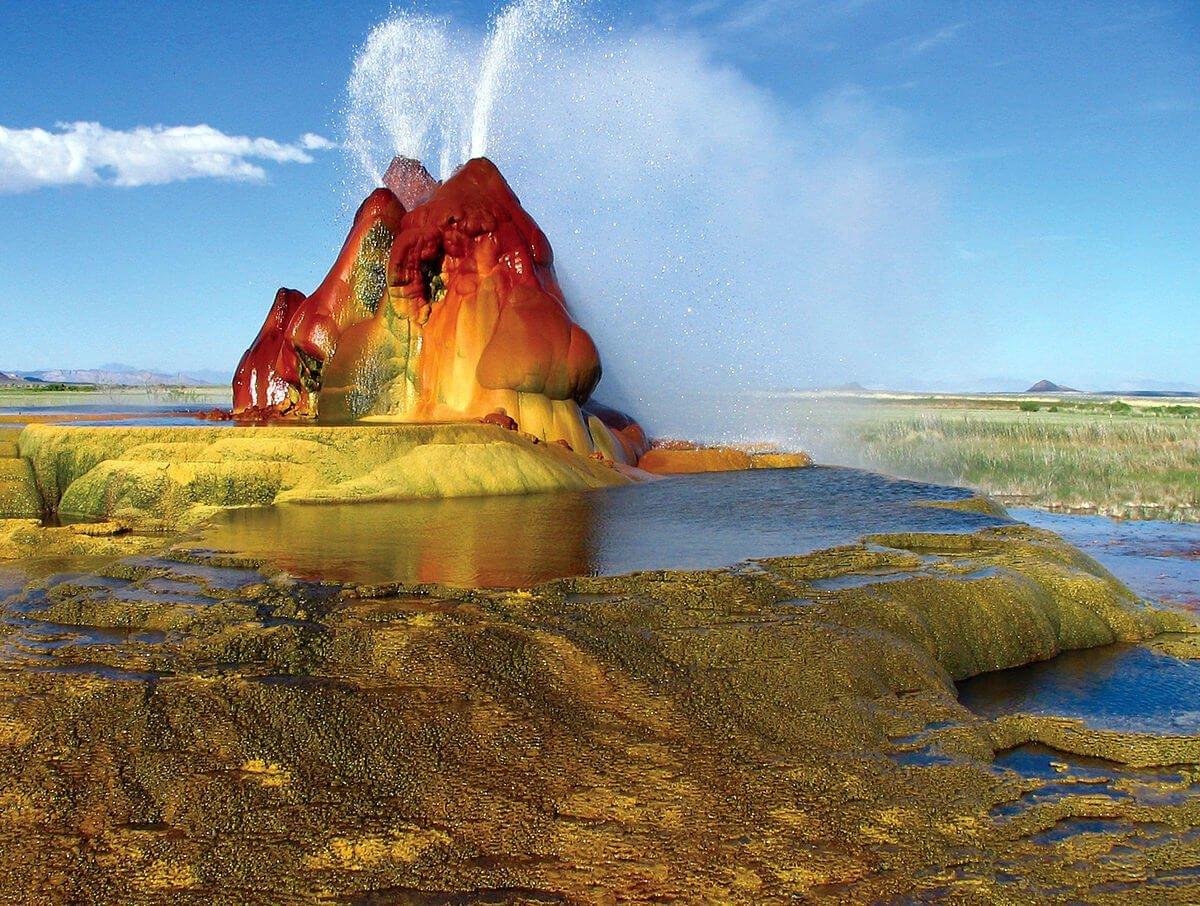 Probably the most amazing thing in Nevada is an accidental creation located North of Reno. So cancel your Vegas plans and Hoover Dam helicopter tours because just outside of Gerlach, Nevada is a small geothermal geyser. Located on private land known as Fly Ranch Geyser its not open to the public, and is owned by the burning man cooperation. Who bought it in 2016 with plans to open it up to artists and visitors someday. While the Fly Geyser sits on private land its highly visible from route 34, and the erupting discharge from this summertime adventure travel destination can be seen from miles away.
This multi-colored geothermal geyser is the result of an accidental drilling operation in 1964 that was never properly capped, and is constantly building upon itself. Depositing minerals and multi-colored algae from its gushing geyser, and discharging water into 40 terrace pools across 74 acres. Its an amazing adventure to see if your in the area, and far away from hordes of people.


SUMMERTIME ADVENTURE TRAVEL DESTINATION #2
THE LOST SEA
Tennessee a state bubbling with history, adventure and stories dating back from the beginning of America. Is home to one of the best kept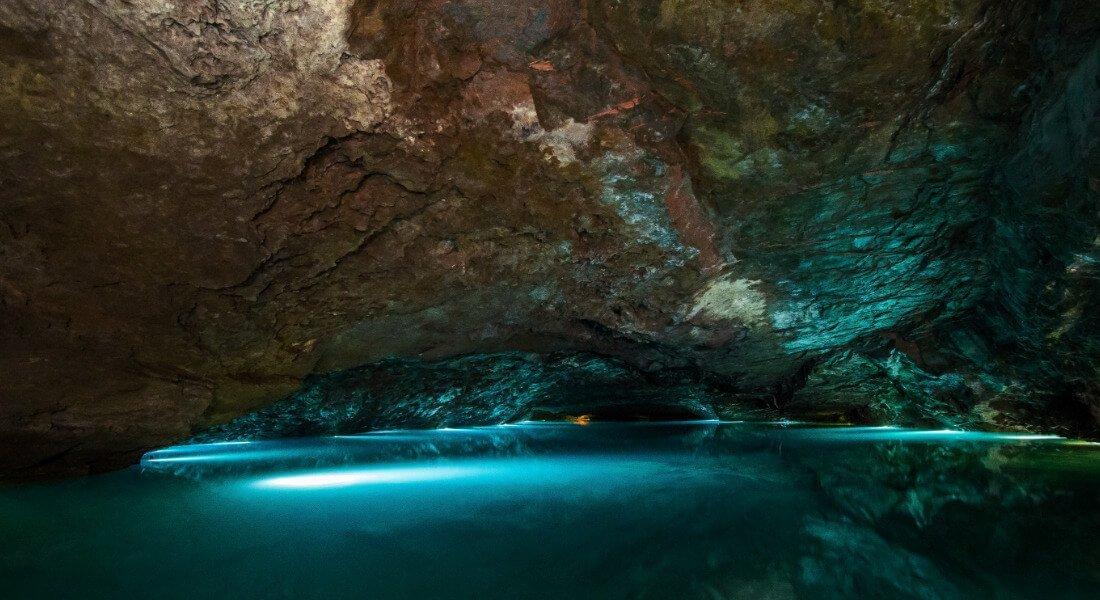 adventure secrets in the country. In fact its been rediscovered three times in the history of mankind. Deep under the mountains of Tennessee lies The Lost Sea first discovered by settlers in the 1820s, and then again by confederate soldiers in 1863. Shortly thereafter The Lost Sea disappeared until 1905 when Ben Sands a 13 year old boy wiggled though a muddy cave opening to rediscover this lost adventure treasure of Tennessee.
The visible part of The Lost Sea is 800 feet long and 220 feet wide, but the true extent of the lost sea is unknown. Over 13 acres of the The Lost Sea have been mapped out, but no one has ever found the end of the lake. If your looking for a unique summertime adventure travel destination take a peak at the Craighead cavern cave system between Sweetwater & Madison Tennessee.
Tennesse is great , but Mexico has some of the best cave diving in the world. And the only company I would ever recommend for this amazing adventure would be CenotesDiving.
SUMMERTIME ADVENTURE TRAVEL DESTINATION #3
FORT JEFFERSON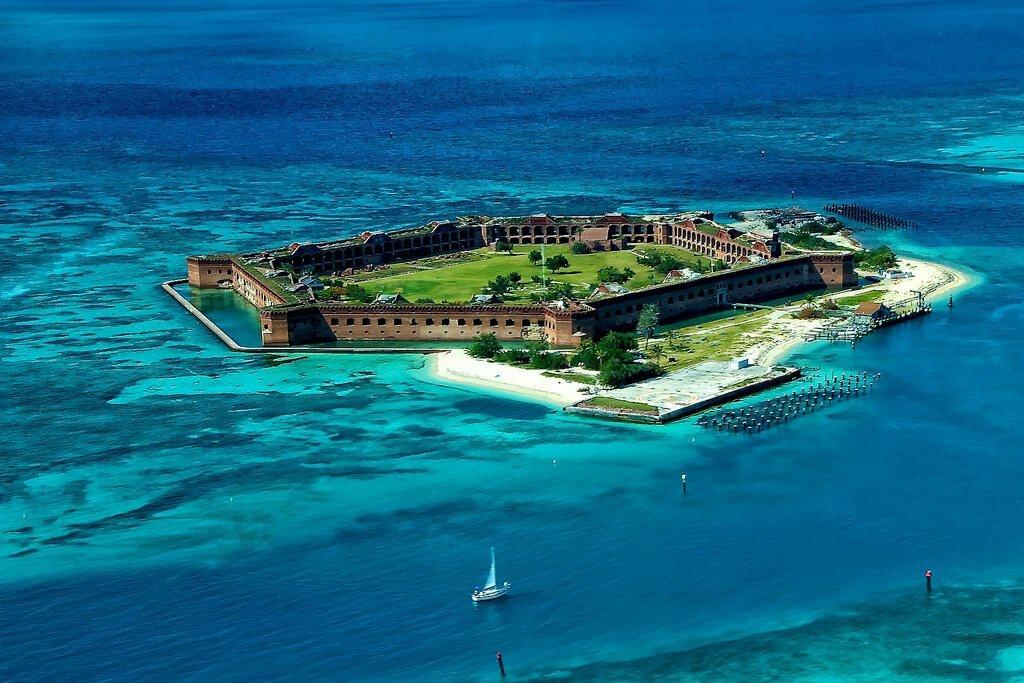 Florida attracts millions of travelers from around the world. With its beautiful beaches, turquoise waters & adventure friendly weather Florida has something for everyone. My brothers been threatening to move their for years for reasons that have nothing to do with travel & adventure, and I've been secretly praying its only a bluff. If he chose the Keys though I might even help him pack. Besides all of the usual adventure options available in Key West Florida Fort Jefferson is probably the most unique adventure travel option.
This massive unfinished coastal fortress is located on the Garden Key within the Dry Tortugas National Park, and requires a mandatory visit from anyone in this neck of the country. Its the 2nd largest fort in America made up of over 16 million bricks and its not even finished. Add that to its in a tropical destination instead of the dreary mountains of Virginia its a must see, and most visitors spend hours discovering this summertime adventure travel destination.
SUMMERTIME ADVENTURE TRAVEL DESTINATION #4
CYPRESS SWAMP
I am sure the first thing that came to mind when you read cypress swamp was Louisiana or alligators, but this summertime adventure travel destination is located in Southern Illinois. The cache river state natural area is located just outside Belknap Illinois, and spans just under 15,000 acres. It may be alligator free, but I can't promise its mosquito free. The 1.5 mile round trip Heron Pond loop trail is the centerpiece of cache river state natural area.
A floating boardwalk zig-zagging through the cypress swamp keeps your feet dry while providing VIP views. Observing this ecosystem from the boardwalk is a truly unique adventure. Complete with amazing photography opportunities to capture the 1,000 year old ecosystem. Highly recommend this adventure, and as an added bonus the ancient beauty of the Johnshon Shut-ins is only a couple hours to the West.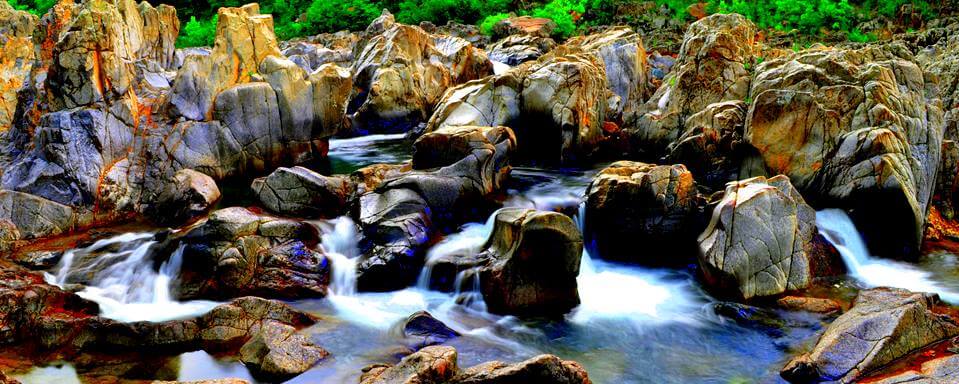 The Johnson Shut-Ins can be best described as a natural waterpark complete with slides, pools & Jacuzzi's. It's an obstacle course through cascading streams, deep pools, and shallow pockets carved out by volcanic stone through the Black River. Johnson's Shut-Ins state park is the Ozarks best kept secret, and is a measly 8,600 acres in Reynolds County. Its a great day trip adventure thats never overcrowded, and a perfect adventure combo with the Cache River State Natural Area.
SUMMERTIME ADVENTURE TRAVEL DESTINATION #5
NORTH SHORE

In the heart of "Iron" Country in Northern Minnesota there's a 154 mile stretch of waterfalls, woods, pebbled shorelines, small towns big on heritage, communities rooted in tradition and genuine neighbors sharing commanding views of Lake Superior called The North Shore. Starting in Duluth and ending at Grand Marias. The North Shore. is home to some of the most beautiful landscape Minnesota has to offer.


While millions flock to the National Parks of the West for their summer vacations to fight for elbow room those that choose the adventures of The North enjoy peace, beauty & inexpensive travels. I spent a week here discovering The North Shore.: hiking up rivers to find secret slot canyons, listening to waves crash on artist point, finding more waterfalls then presents on Christmas, photographing breathtaking autumn landscapes, wandering ski resorts, enjoying hot tubs with nobody else & watching wildlife stroll around without a care in the world. It left a lasting impression that urges me to make it an annual tradition. Plus its the perfect area to utilize my Free Camping Guide.
SUMMERTIME ADVENTURE TRAVEL DESTINATION #6
HAMILTON POOL PRESERVE
This Texas gem is the only one that is going to make my summertime adventure travel destinations list. The Hamilton Pool Preserve is a collapsed grotto with blue-green water surrounded by amazing limestone rock formations and a 50 foot waterfall. Perfect for escaping the desert heat and enjoying an off the beaten path adventure. Beware though in the summer months the locals are well aware of its existence. I recommend going in the fall and as late in the day as possible.
I went there late in the day on a September weekend and had the whole place to myself. Its only 23 miles west of Austin Texas so I'm sure this was more of a rarity then normality.
SUMMERTIME ADVENTURE TRAVEL DESTINATION #7
HAPPY CANYON
If Happy Canyon were more accessible it would easily be more popular than Antelope Canyon. Which makes this an ideal summertime adventure travel destination, and one of my all time favorites!! Everything about this slot canyon is my definition of adventure travel. Its breathtakingly beautiful, challenging, rewarding, frustrating, & extremely remote. Its so off the beaten path there is all of 3 websites on the internet with information.
Happy Canyon is a remarkable isolated beautiful slot canyon off of Poison Spring Canyon Road just outside of Hanksville, Utah. Best time to hike is early morning or to beat the midday heat and return late in the day so the cliff wall keeps you in the shade for 5 mile hike back.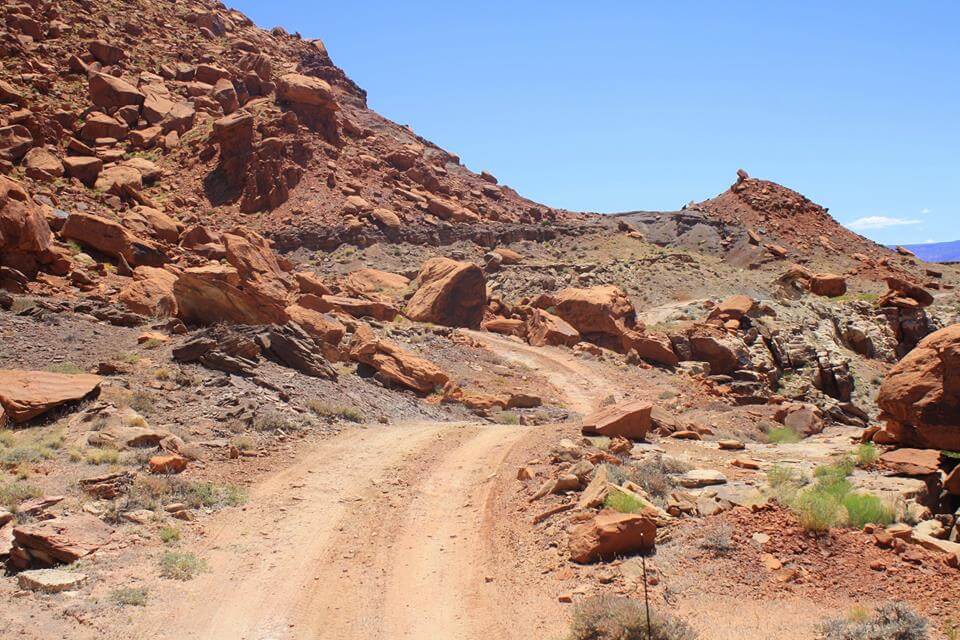 There are about five different ways to get to this trailhead, and each presents its own unique adventurous challenge. Between a long hike with a rappel; a multi-day hike with little access to water; floating an intermittent river; hiring a bush pilot for a back country landing; or a long sketchy remote difficult drive are your only options to access this canyon. Happy Canyon is located just outside of Hanksville, UT on Poison Spring Canyon Road. Once onPoison Spring Canyon Road its a 2 hour vehicle creeping 16 miles back to the trailhead which is an old mining road.
Besides access timing is your next challenge. The Utah sun is not forgiving so I would recommend to leave before sunrise or late in the afternoon. This way you can use the cliff wall to the West to keep you in the shade. Either choice is going to have you hiking and driving in the dark in unfamiliar terrain 10 miles away from the nearest human with no cell service. Bring lots of water, and my recommendation would be a late day start with an overnight stay to leave at first light.
SUMMERTIME ADVENTURE TRAVEL DESTINATION #8
WATKINS GLEN STATE PARK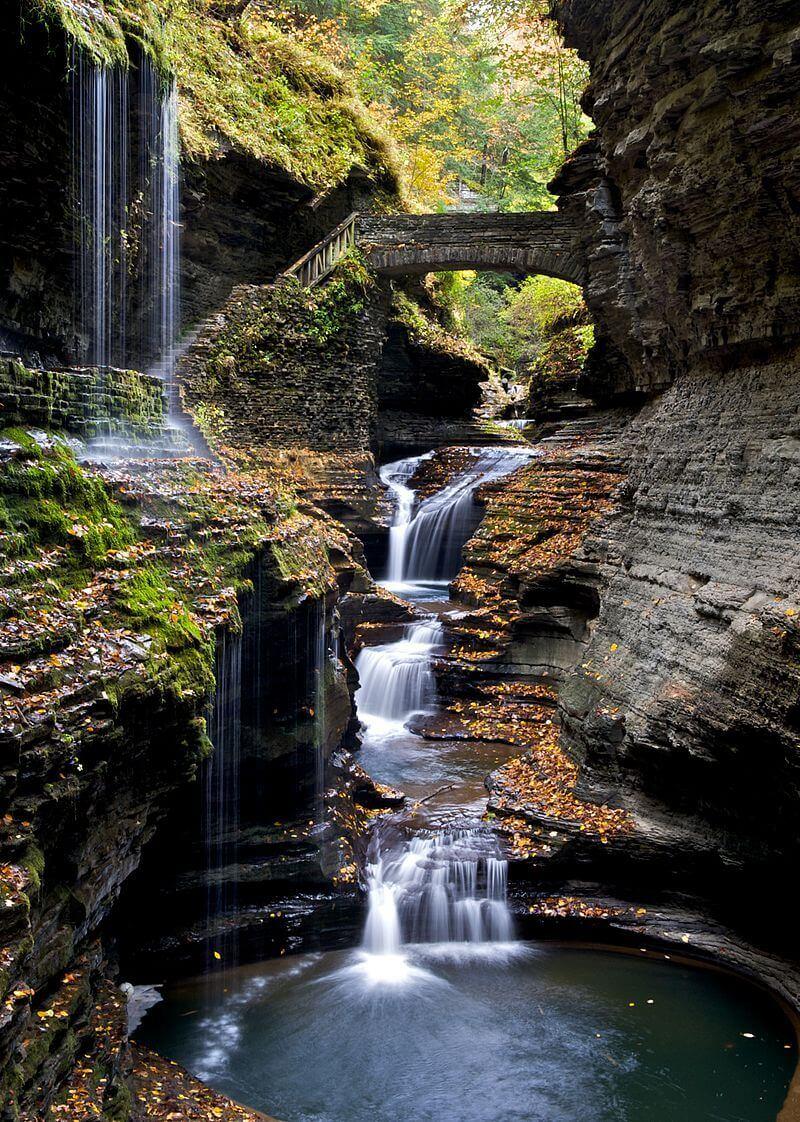 If I told you I knew a place with alien like stone formations, cavernous pathways that were dark & damp with rare plants and eerie isolation you would probably think I was describing a place out of a movie rather than a summertime adventure travel destination. But this is exactly what you will find in upstate New York at the Watkins Glen State Park. Although small and isolated this hanging valley has a way of invigorating the soul & breeding inspiration. Watkins Glen should be a world class attraction.


Instead its a national treasure secretly tucked away in upstate New York. Away from the busy city and bustling activity the 1.5 mile Gorge Trail will awaken your sense of wonder & take you back in time when dragons ruled the skies. The Gorge Trail will transform the world you know into the world that was. Its an adventurous experience for all ages, and highly recommended.
SUMMERTIME ADVENTURE TRAVEL DESTINATION #9
LAND OF THE MIDNIGHT SUN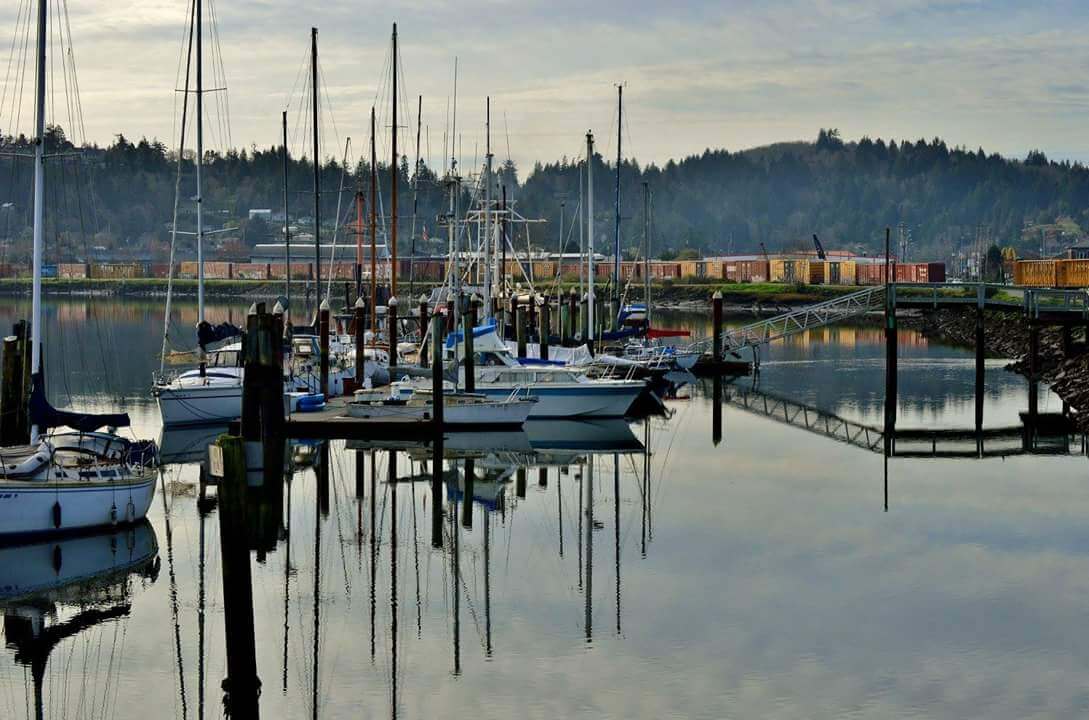 About 1,200 miles North of Seattle there's an island called Ketchikan that goes by the nickname K-town. Situated in the Tongass National Forest and next to the Misty Fjords Ketchikan is an outdoor playground bustling with wildlife. Its great for bear viewing adventures with black bears, brown bears and Grizzly bears. Especially when 5 million salmon every year make their way back to this remote island town in Southeast Alaska. Being the first stop on the cruise ship routes of the summer K-town is full of adventure tours & off the beaten path ideas.
Grab a float plane to the glaciers. Take a ferry out to the underwater submarine base to do some whale watching. Zipline through the canopy with Bald Eagles. Ski Brown mountain in July or buy some souvenirs from the old brothels of K-town. Visit the high jewelry stores of main street. Kayak across the passage to an island covered in 3 feet of moss. Spend the night watching the northern lights hover over this majesticall little island paradise. Ketchikan is a true summertime adventure travel destination that everyone should check out.
SUMMERTIME ADVENTURE TRAVEL DESTINATION #10
GRIZZLY LAKE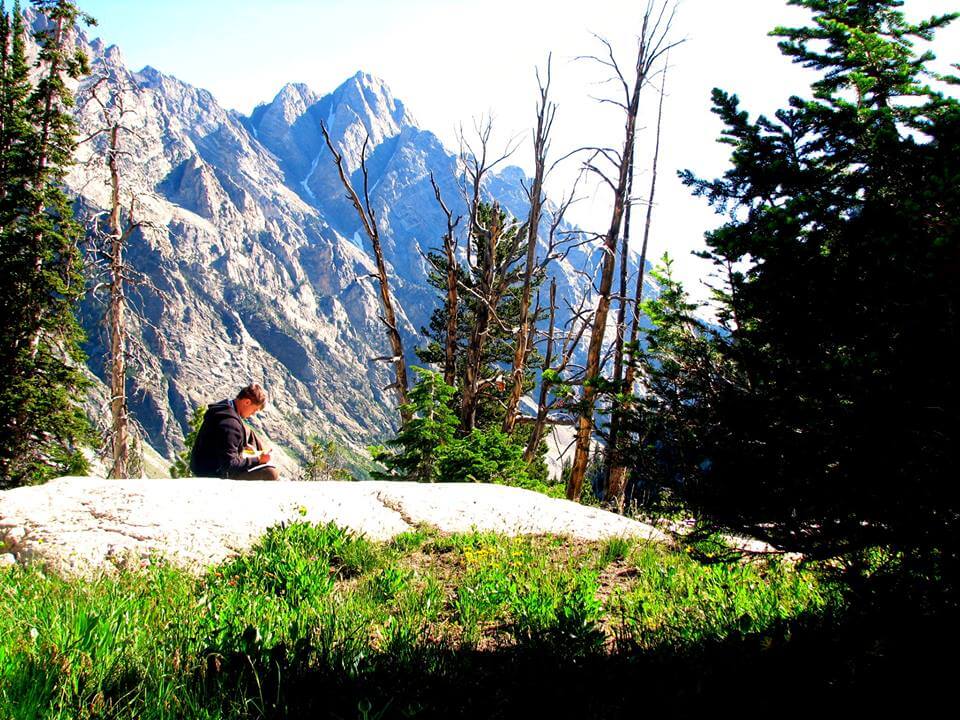 Millions of people flock to Yellowstone National Park every summer. This summertime adventure travel destination is filled with wildlife, landscape, mystery & exotic beauty. Unfortunately millions of these only get to see the beauty of this area from their vehicles. In fact most don't even know there are two National Parks right next to each other. My favorite being Grand Teton National Park. It is breathtakingly beautiful, and home to one of most famous ski resorts in the world. From world class fly fishing to world class skiing this little secret caters to both summer and winter time visitors.
There are so many places I could send you to in this area, but Grizzly Lake is spectacular!!! It starts out at Jenny Lake, and takes you passed hidden falls. You'll travel up to appropriately named "inspiration point". Where you can lay out on the rocks and overlook the entire valley below. From there you will wind and turn upwards until hopefully spotting the cairn. Where you need to break right to drop into this hidden little valley surround by towering granite backdrops! With a gorgeous lake all to yourselves. Well unless you encounter the mamma bear and cubs we did as we entered into this hidden oasis. Its about a 14 mile hike and worth every step. We stayed for 3 days, and wish I could have stayed for a lifetime.
SUMMERTIME ADVENTURE TRAVEL DESTINATIONS
There are a lot of places that could of made the list of Summertime Adventure Travel Destinations. Especially from someone who has traveled in the way I have, but these truly are some of my favorite gems. They make me giddy whenever I get a chance to go back for some summertime adventure. Travel Destinations are what you make of them, and who make them with. I would love to hear about your favorite summertime adventure travel destinations.
My Favorite Travel Booking Resources: Most Affordable & Efficient Travel Booking Tools I Use Everyday
Book Your Flight
Find a cheap flight by using Skyscanner or Momondo. These are my two favorite "flight" search engines because they search through websites and airlines around the globe and offer a calendar view to find even cheaper flights for flexible travelers.  Check out these UNIQUE destination deals or my favorite All Inclusive Booking Travel Tool!
Rent An RV
Find cheap RV rentals for your next adventure by using Outdoorsy or RVshare.  These are my two favorite "RV" search engines because they allow you to rent from private RV owners, and offer a wide variety of chooses at affordable rates.  Want to start making money by renting out your RV?  List it with Outdoorsy or RVshare.
Book Your Accommodation
You can book your hostel with Hostelworld. If you want to stay elsewhere, use Booking.com as they consistently return the cheapest rates for guesthouses and cheap hotels.  Get a $40 credit for booking with AirBnb.  Need to book a private campsite use my favorite RV booking site Hipcamp!
Looking For A Travel Community
Join the Escapees travel club to meet fellow travelers and talk about all things related to RVing and overland travel.
Travel Packages & Tours
Are you looking for worldwide tours and travel packages?  Check out my go-to source — IntrepidTravel!  Looking for more family related travel packages and tours book with GAdventures.
Don't Forget Travel Insurance
Travel insurance will protect you against illness, injury, theft, and cancellations. It's comprehensive protection in case anything goes wrong and will cover things like transport security, crisis response and medical transports such as Life Flight. Why go on any trip without a safety net that costs less than a case of beer? I've been using SafetyWings for years without any issues.
My favorite companies that offer the best service and value are:
SafetyWings (ONLY $35 & Covers USA Travelers)
World Nomads (for everyone below 70)
Insure My Trip (for those over 70)
Medjet (for additional travel insurance coverage like medical transport, travel security & crisis response)
Looking for the best companies to save money with?
Check out my resource page for the best companies to use when you travel! I list all the ones I use to save money when I travel – and I think will help you too!
Just Want To Support This Amazingly Resourceful Website
Websites incur constant fees!  From hosting costs to massive amounts of personal time creating beneficial content for readers to consume at their leisure.  To help offset those costs or just to say, Thank You.  You can help support this community by shopping through any of the links found on my resource page.  Shop on Amazon through this link and I'll get a small commission, or you can directly support this site through Paypal donations.  None of this is a requirement its just helpful and creates a better community for all of us.