Duluth Police Oblivious
Quick Reference Table of Contents
This is my travel blog, and at no point, while constructing my corner of the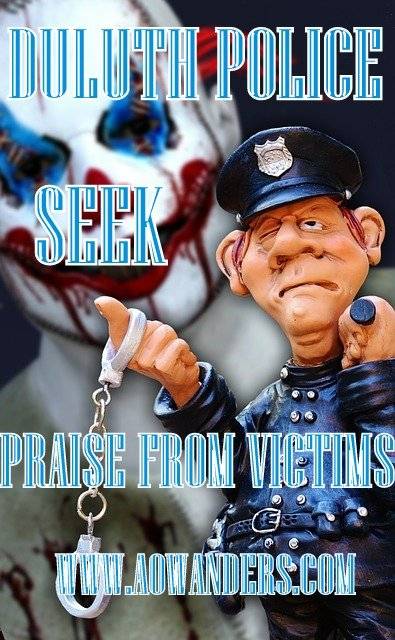 internet, did I envision writing a letter for public consumption to the Duluth, Minnesota Police Department.
But 2020 has become an enlightening double-edged sword. Slicing through the norms, and slashing anything resembling standard operating procedure during this global pandemic.
So after coming across a Facebook post from the Duluth Police Department, I felt the need to stray from the crowds of "thank yous" being hurled in their direction.
But why do I need to make a social media post into a blog post on a travel blog covering the topic of police reform?
The simple answer is offensive, but the real answer is perspective and awareness. If I had responded on Facebook as 12,000 other people have done at the time of this writing. The message might have gotten lost in the shuffle.

And I believe this is an important message worthy of dialogue because the ramifications of ignoring it are detrimental to our country's society!
Below is my empathetic and sincere letter to the Duluth Police Department that you may find highly offensive.
Response to Duluth Police Unsympathetic Quest For Praise
Dear Duluth Police Sergeant,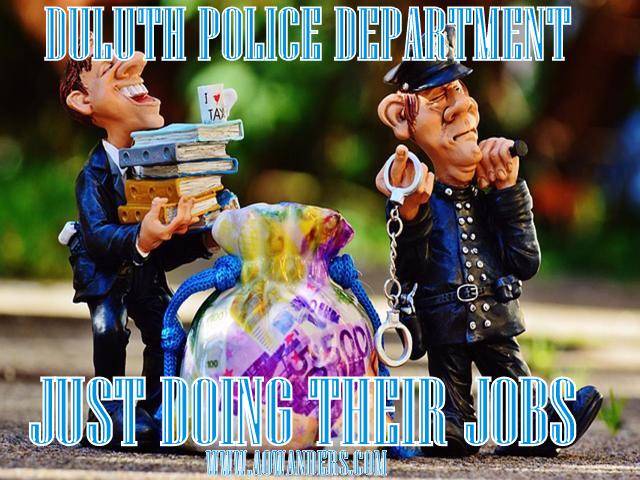 No one in this country has any issue with the end result. The problem that escapes the boys in blue every time is undeniable to its core.
First, job well done that no one lost their life during a wrestling match with an unarmed man, and two felons are now behind bars. Unfortunately, the fear of almost shooting an unarmed black man isn't healthy enough in your display of COMPLETELY inadequate empathy for today's culture!
Why you would even draw attention to the fact that you brandished a lethal weapon with the intent to cause bodily harm to an individual of color in today's tension-filled atmosphere escapes me.
What doesn't escape me is that you did this only in a self-serving manner, but doing so highlighted two justifications of pause for me to congratulate you.
Leave The Drama in High School
One being the melodramatic mindset that every police officer so eagerly reaches for when searching for justification of their actions.
**AT NO POINT WHILE POINTING A LETHAL WEAPON WITH YOUR FINGER ON THE TRIGGER WHERE YOU THINKING ABOUT YOUR WIFE OR YOUR CHILDREN**
Pathetic Good Faith Gesture from Duluth Police Department
Secondly, when you take offense based on the assumptions of what others might conclude, invalidates your "olive branch" gesture. No one shows disdain for police drawing their weapons. They take offense when those weapons are used unjustifiably!
If this suspect would have had a gun in his possession and pulled it in any manner that could have resulted in it being aimed in your direction, that's a different story entirely. But the punchline to this storyline is that 1/16 of a squeeze was the only difference between an unarmed individual dying or living.
**DID THIS INDIVIDUAL LIVE BECAUSE YOU DIDN'T PULL THE TRIGGER, OR DID HE LIVE BECAUSE TODAY'S CULTURE MADE YOU MORE AWARE OF YOUR ACTIONS?"
Duluth Police Sergeant Admits To No Situational Awareness
Because while you were supposedly thinking about your wife and child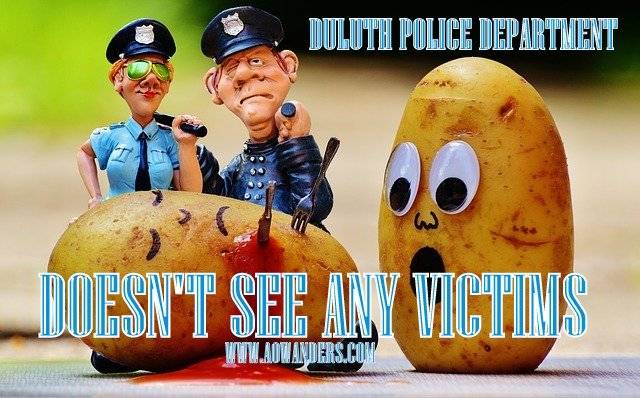 with your finger on a trigger, your partner was tackling an unarmed individual because he either didn't have the lethal fear you possessed, or he had a better vantage point to see that deadly force wasn't necessary. Which was it?
I'm glad you're patrolling and capturing the wolves that roam our streets, but again unfortunately for your neighbors, you completely missed the point of the message being shouted across our nation.
Hall Monitors of Society
Nobody is requesting a complete deletion of the police department in any city. What they are asking is, for you to stop bullying and victimizing your own neighbors.
*****STOP SITTING ON THE SIDE OF THE ROAD LIKE A HALL MONITOR JUST ITCHING TO TURN ON YOUR CIRCUS LIGHTS TO ENFORCE SOME VICTIMLESS REVENUE GENERATING INFRACTION OF THE LAW THAT NOBODY DEAD OR ALIVE INCLUDING YOURSELF CARES ABOUT******
Helpful Police Reform Tips
Do we really need armed individuals enforcing seatbelt infractions?
Do we really need a reminder fee for broken equipment(windshields)?
Does society really want you to pull them over for window tint or changing lanes without a blinker?
Do you think society appreciates you sitting at a speed limit change zones?
How many people do you imagine say the words, "I love that guy!" When they pass a blacked-out patrol car in the middle of the night?
How grateful do you think your community's citizens feel when you pull them over for nothing more than gaining access to investigate enhanced infractions?
If you indeed heard the message, THE COUNTRY IS SCREAMING AT YOU!
#1 Tip/Hint For Adequate Police Reform Policy
The first thing a responsible community leader would enact across the Duluth Police Department is a new policy of
***NO VICTIM NO INTERACTION***
Definition of Insanity
The next thing a responsible community figure and role model would do. Is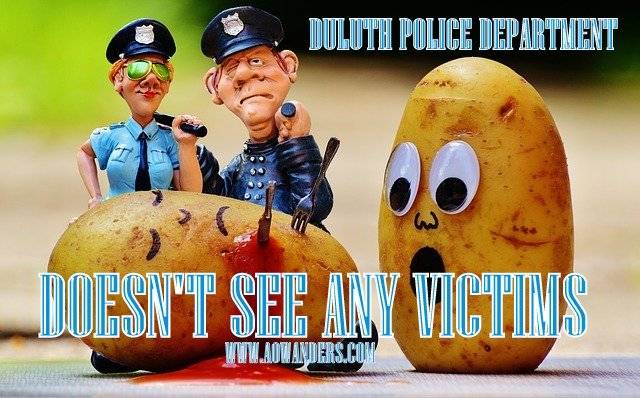 a sweeping reform of all Duluth police protocols. Starting with de-escalation & situational awareness training.
Because I don't know anyone that has "beaten by a cop" or "killed by an officer" on their bucket list! Including yourself! Do you?
Power To The People
The public is tired of being your victims. The general public is tired of paying tax dollars to give you the resources to continually victimize them. Society is tired of seeing money taken out of their checks that inevitably is used to house goofballs in jail?
How many people do you think get a sense of fulfillment while footing the bill for someone else, not paying their child support?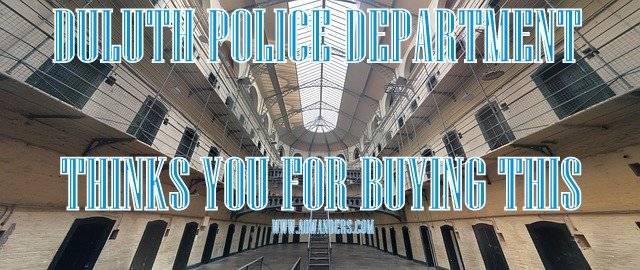 Do you think they'd prefer to see a percentage of their wages go towards housing someone else's child for underage drinking at the local jail?
Maybe you think people are eager to pay for arresting drivers with no license.
Catch More Bees With Honey
How many towns do you know have an adequate public transportation system?
An affordable taxi service?
You want people to be productive functioning members of society, correct?
That ultimately means they need to go to school to better themselves or go to work to provide for themselves or their families.
How do you expect someone to do that in today's world with no license?
How many times do you think they can tap the "friend" well for a ride before their calls and texts go unanswered?
How much do you think it would cost to take a taxi for 30 days? The average driver license suspension is 90 days correct?
Duluth Police Uniform
So while I know you're proud to wear your Halloween costume to a job that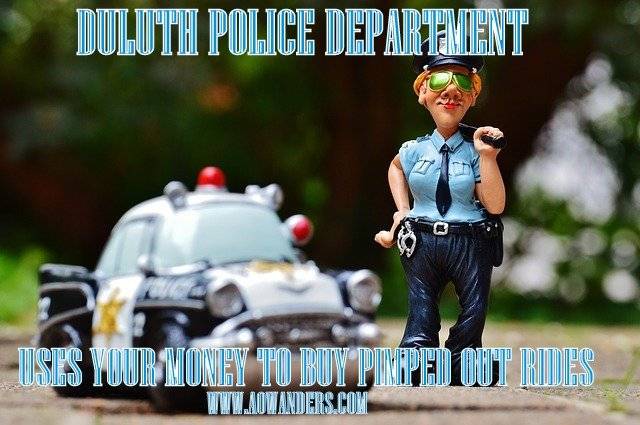 pays a liveable wage, have you ever thought of the ramifications of ANY interaction from your department with Duluth's minimum wage community?
Considering that interaction will result in a fine equivalent to a 20% loss of monthly income?
Today's tension's sprawl far deeper than simple traffic stop transactions?
Booby traps that trigger a series of cause and effect correlations. Today's pursuit of happiness has migrated into a systematic pursuit of survival that you eagerly contribute to. While victimizing the community, you were sworn to protect and serve.
Raise Minimum Wage
The minimum wage in Minnesota (a state you patrol in) only pays $1,200 take-home pay a month. How much wiggle room is in that budget for a $250 fine?
Why are you enforcing infractions of the law that create ultimatums between diapers and court costs within your own community? That have NO ACTUAL VICTIM!!!
Benefits of Being A Cop
What sense of accomplishment do you receive by creating a scenario that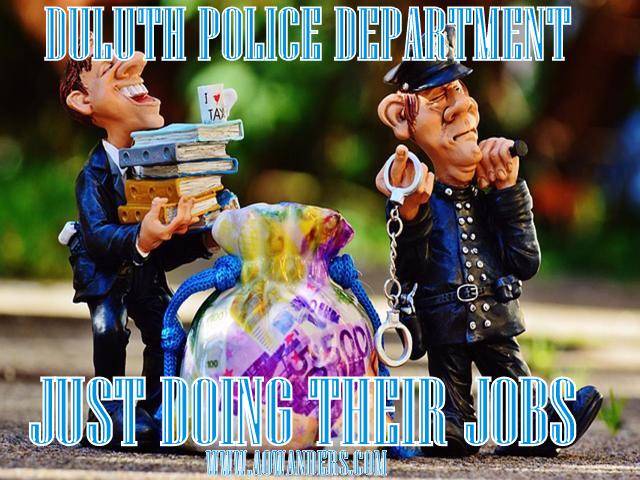 displays $400 in tax deductions EVERY MONTH to pay your department for new police cars, rugged laptops, fancier courthouse, and bigger jails to house those lethal pot smokers.
Don't forget the public also needs to buy you weapons that will maim them, bruise them, agitate their eyes, shock them, and KILL THEM!
Maybe thats why there's a court cost on top of the victimless revenue-generating citation you pass out like Halloween candy.

Or maybe thats why there's an additional fee for paying your court costs and fine with a credit card!

Or maybe thats why the DMV can enforce ADDITIONAL financial consequences on top of processing fees, court fees, and fines!

Or perhaps that is why you need ADDITIONAL tax dollar funding on top of DMV fines, processing fees, court fees, and simple traffic stop citation fines.
Innappropriate Minimum Wage
Maybe thats why the cost of living in America is $4,000 a month to simply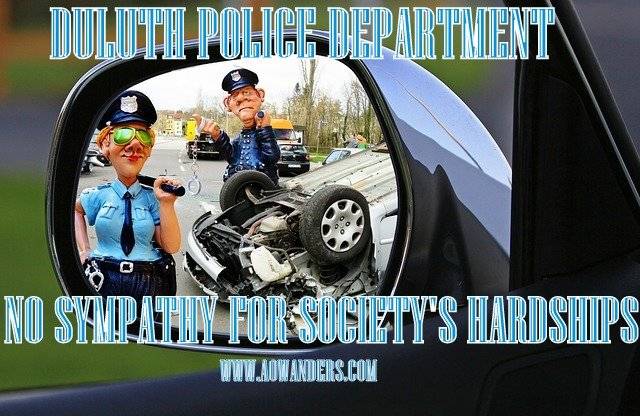 survive. You either have three (3) jobs or three (3) houses, right?
When did financial hardship become a target for the vicious never-ending cycle of law enforcement?
Duluth Police Department Budget
Could 10% of law enforcement's budget be used for something more productive than enforcing seat belt infractions?

Could 20% of law enforcement's budget help subsidize $1500 a month basic housing?

Could 30% of law enforcement's budget help develop an adequate public transportation system for the community to work their three (3) jobs?

Could any reduction in law enforcement's budget be beneficial to the community you victimize 24 hours a day?
Did any of this help you get the message you so blatantly fucking missed with your self-serving pat on the back Facebook post? Let me know in the comments below. I'd love to know Duluth Police Sergeant!
Sincerely,
AOWANDERS
P.S. Until you address your bullying tactics and community victimizing protocols, I will refer to the Duluth Police Department as tone-deaf and delusionally detached from the pulse of today's culture!
P.P.S. How do you spell Nazi? D! P! D!
My Favorite Travel Booking Resources: Most Affordable & Efficient Travel Booking Tools I Use Everyday
Book Your Flight
Find a cheap flight by using Skyscanner or Momondo. These are my two favorite "flight" search engines because they search through websites and airlines around the globe and offer a calendar view to find even cheaper flights for flexible travelers.  Check out these UNIQUE destination deals or my favorite All Inclusive Booking Travel Tool!
Rent An RV
Find cheap RV rentals for your next adventure by using Outdoorsy or RVshare.  These are my two favorite "RV" search engines because they allow you to rent from private RV owners, and offer a wide variety of chooses at affordable rates.  Want to start making money by renting out your RV?  List it with Outdoorsy or RVshare.
Book Your Accommodation
You can book your hostel with Hostelworld. If you want to stay elsewhere, use Booking.com as they consistently return the cheapest rates for guesthouses and cheap hotels.  Get a $40 credit for booking with AirBnb.  Need to book a private campsite use my favorite RV booking site Hipcamp!
Looking For A Travel Community
Join the Escapees travel club to meet fellow travelers and talk about all things related to RVing and overland travel.
Travel Packages & Tours
Are you looking for worldwide tours and travel packages?  Check out my go-to source — IntrepidTravel!  Looking for more family related travel packages and tours book with GAdventures.
Don't Forget Travel Insurance
Travel insurance will protect you against illness, injury, theft, and cancellations. It's comprehensive protection in case anything goes wrong and will cover things like transport security, crisis response and medical transports such as Life Flight. Why go on any trip without a safety net that costs less than a case of beer? I've been using SafetyWings for years without any issues.
My favorite companies that offer the best service and value are:
SafetyWings (ONLY $35 & Covers USA Travelers)
World Nomads (for everyone below 70)
Insure My Trip (for those over 70)
Medjet (for additional travel insurance coverage like medical transport, travel security & crisis response)
Looking for the best companies to save money with?
Check out my resource page for the best companies to use when you travel! I list all the ones I use to save money when I travel – and I think will help you too!
Just Want To Support This Amazingly Resourceful Website
Websites incur constant fees!  From hosting costs to massive amounts of personal time creating beneficial content for readers to consume at their leisure.  To help offset those costs or just to say, Thank You.  You can help support this community by shopping through any of the links found on my resource page.  Shop on Amazon through this link and I'll get a small commission, or you can directly support this site through Paypal donations.  None of this is a requirement its just helpful and creates a better community for all of us.