Coronavirus Lockdown Activities
Quick Reference Table of Contents
There's a world full of activities, but sometimes you're just not in the mood to make a choice. Finding fun things to do when you're bored can be torture, and this coronavirus lockdown isn't too entertaining either.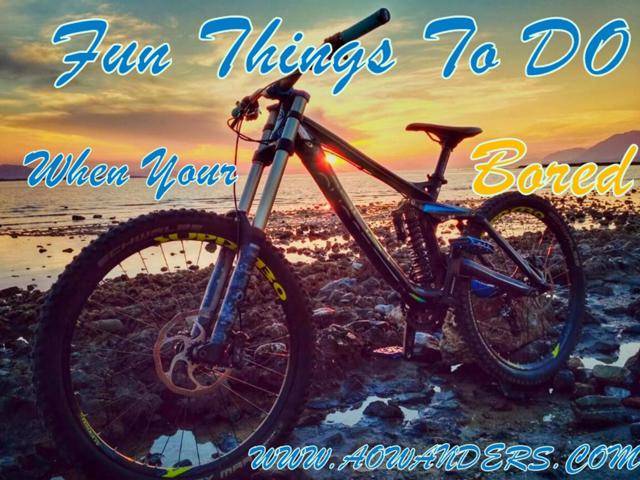 The first couple of days were heaven. No work. Free to sleep in. Enjoy a late breakfast. Clear the DVR of your favorite TV shows. Maybe even crack a mid-day beer without feeling guilty, but then it happened. 
You find yourself pacing between the kitchen and the living room. You've watched all the best travel movies on Netflix. If you have to binge-watch one more documentary or TV series, you're going to puke!
Not even your phone can rescue you at this point, but you keep checking every 2 seconds, just to be sure.   Lists of dreamy travel activities and far off adventures keep coming up as you scour the internet for fun things to do when you're bored.  
Are you going stir crazy at home because of this coronavirus pandemic? So am I, but I'm also taking full advantage of the situation. By tackling household projects, learning new skills, catching up on work, and exploring the vast outdoors.  You can too!
Be Productive With Your Down Time
There's no shame in being bored!  It's natural to feel antsy as the walls are closing in when there's nowhere to go and nothing to do. If you're struggling to keep yourself sane from boredom, take on a productive activity!
When I'm bored and looking for something to do, I narrow my focus down to three categories.
Productive

Entertaining

Practical
Doing this helps me find the perfect activity for when I'm bored and looking for something to do.  
An example for myself was creating a functional day planner that never needs to be refilled or reordered. It's the perfect digital/day planner for bloggers and website owners.  
Probably a complete yawnfest to you, but this project entertained me for a whole week. Plus, I learned a lot of new skills and gained a real sense of accomplishment.  All the distracting ingredients needed when you're bored!
Finding fun things to do when you're bored is personal, and sometimes you just gotta do what makes you happy!  Still, there has to be some practicality to your choices.
I would love to take a road trip right now or fly to some exotic paradise, but what would I do with the world on lockdown?  All the hotels, restaurants, and tour operations closed.  No destination has immunity from COVID-19.  Trust me, I've been scouring the internet for opportunities and solutions to our "travel problem."
The fact of the matter is, discovering fun things to do when you're bored is going to be more challenging today than it was yesterday!
Fun Coronavirus Activities to do When You're Bored
There are so many fun things to do when you're bored, and right now is the perfect time to explore them all! 
I bet you didn't you know you can access over 10,000 online classes for less than $10 a month thru this link.
The two biggest excuses I hear from everyone about not being able to travel, pursue a hobby, or learning a new skill are time and money. 
Instead of sitting at home being bored, pursue those hobbies you always wanted to.  Learn a new skill that will free you from the paycheck anchor you detest!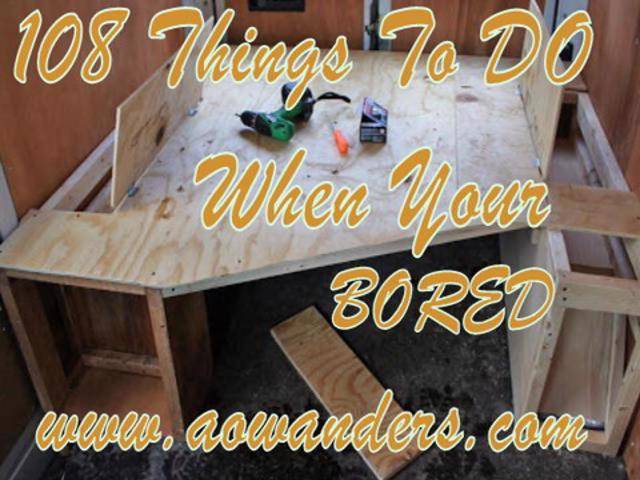 More Fun Things to do When You're Bored
Whether you're stuck, home alone, or with the whole damn family cramped into a tiny RV, take advantage of the situation.  
Learn a new skill with access to thousands of online courses through Udemy.com or Skillshare.com.   Check out the world of photography at Kelby.com.  Learn to code for free Codeacademy.com.  Did you know Kahn University is entirely free, or choose from one of these  450 FREE Ivy league classes?
Fun Outdoor Things To Do When You're Bored
Maybe online classrooms aren't your thing, and you'd be more interested in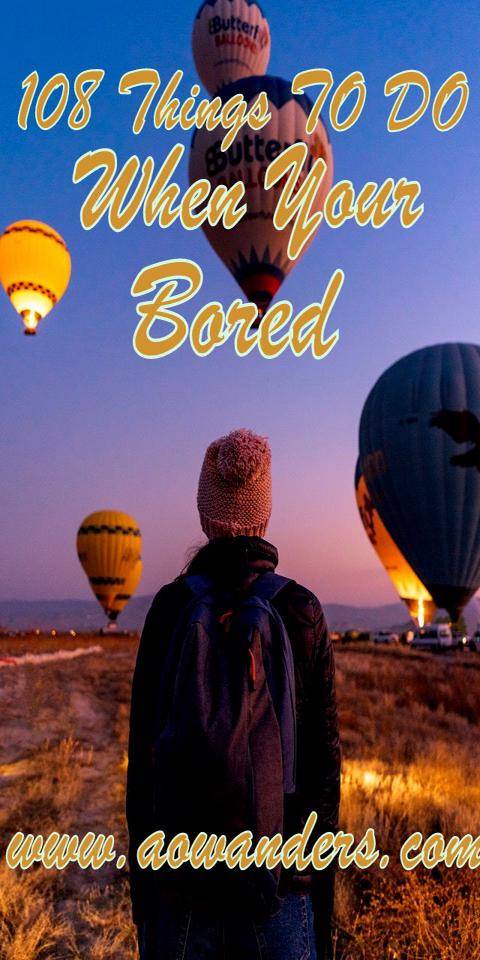 outdoor adventures like cave diving or cliff wall camping. 
You might want to check out my popular 34 outdoor fun things to do when you're bored article.
Which is a list of outdoor activities for kids, parents, and adventurous adults who are going stir-crazy.
When your bored, it's a challenge to find fun things to do, but the trick is discovering new activities you can find enjoyment in.  They might start off as a one-off activity and turn into a weekly, monthly, or annual tradition among friends and family. 
Fun Virtual Activities To Do When You're Bored
The other day I was invited to a virtual dinner party! Yes, you read that right.  Hanging out with friends on three continents while playing classic board games was a blast!!
I learned a new dinner recipe.  Discovered a new wine and even made a new friend.  Who called me out for cheating in Monopoly.  Which I was, but it was a fantastic night of entertaining memories I wouldn't have even participated in pre-coronavirus.  
I'd never heard of a virtual dinner party, but not only was it a ton of fun. I also learned there's a Facebook group that hosts a virtual karaoke party every Saturday.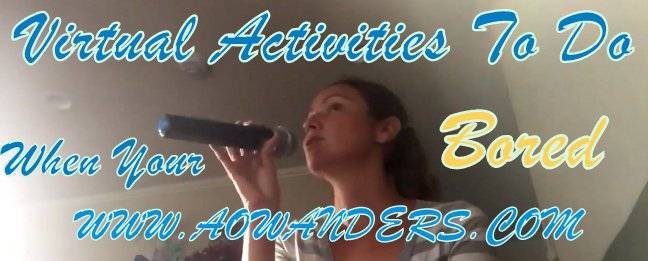 Embrace New Activities When You're Bored
The world's changing, and even though your usual "entertainment options" are closed to the public new ones are sprouting up in their place.  If you're craving social interaction and still looking for fun things to do when you're bored, explore virtual options among your friends and family.
Fun Activities Are Discovered Thru New Interests
Stop looking for fun things to do when you're bored before you go bonkers and search for new activities that may interest you.
Rent an exotic car for a thrilling day of unique experiences.  Ever heard of waterfall hiking or zorbing?  
The world is filled with fun activities to do when you're bored.  While you may not be able to go shopping, bar hopping or ziplining there are plenty of fun free outdoor things to do when you're bored.  Last year alone, 330 million people visited America's National Park system.  Now is the time to explore all that outdoor recreation has to offer!
New Hobbies Cure Boredom
The theme throughout this list of fun free things to do when you're bored is to learn a new skill, pick up a new hobby or pursue activities you've been dreaming of for far too long.
At the end of this social distancing, self-quarantining, and possible martial law lockdown here in the United States.  Do you want to be able to say you were productive or just killed time? 
Do you want to be proud of yourself for learning a new skill or taking on a new hobby? Do you want to be able to brag about new adventures, or simply just recap TV shows when this is all over with your friends & family? 
Take the time now to pursue a new hobby like glass blowing, pottery, or whatever you've been dreaming of for far too long.