Ski Town Vacations
Quick Reference Table of Contents
You have never heard of a ski resort vacation, but you're on the hunt for an amazing vacation in a dream destination. The internet points you to the Chicago's, New York's & Miami's of the world. Definitely cities to see, but this trip you want to experience a way of life portrayed in documentaries and travel movies. You're looking to collect once in a lifetime memories and unforgettable experiences. You want to be able to tell stories for the next 50 years to friends and family. Elaborating on the previous version so they beg for more instead of nagging for their attention.
It sounds like you're looking for a mountain town where there's a vibe and culture that invoke a bit of jealously for not living there. Were locals with their goggle tans create this magical environment focused on activities and unforgettable memories. A ski resort vacation provides a one of kind family vacation experience.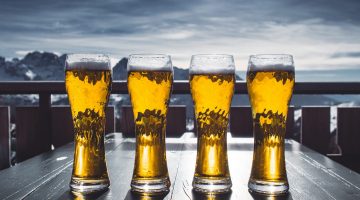 These year round destinations providing both summer and winter activities create desirable vacation experiences. While skiing dominates the winters. Summers are packed with free concerts in the park, farmers markets, full moon bike ride pub crawls and various other options. Taking advantage of the terrain surrounding these thrilling mountain towns – tour operators offer up family friendly activities like: zip line courses, alpine slides, world-class mountain biking, gold panning and more. Excursions like white water rafting, fly-fishing or backcountry jeep tours are only a reservations away for the whole family to enjoy. Spend the day on the water jumping waves with a Jet Ski rental or a stand up paddle board. Wind the day down with a brewery tour before taking in food from around the world.
Ski towns are like an amusement park but with no gates, ticket checker or admissions. Alive with activity from Memorial Day to Labor Day. When shoulder season kicks in and delivers the town back to the locals until Thanksgiving. When the town revs back up to full RPMs until April. Ski towns are these magical little mountain towns with no shortage of activities for travelers of the world. Often flying below the radar of the casual traveler, but for those that stray from the beaten path. May find the allure of mountain life difficult to resist. Below you will find a list of the five most popular ski resort vacation destinations in America, or click here to read more about Life In A Ski Town.
Five Ski Resort Vacation Destinations
Vail/Aspen –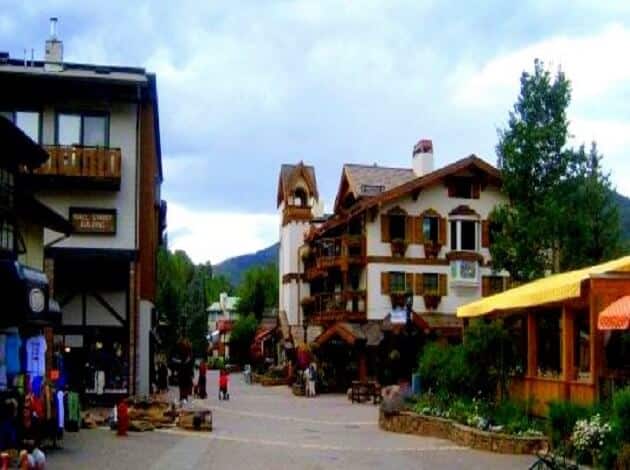 Two of America's premiere ski resorts are Vail & Aspen.  Both providing wonderful ski resort vacation opportunities. Two separate resorts, but both considered the King of American Ski Resorts. Delivering a "vacation lifestyle" environment to pamper their visitors. With family activities ranging from fresh baked cookies in the afternoon to torch light parades every Thursday. These two modest mining towns have become a swanky favorite to the rich and famous. Complimenting off mountain entertainment with high-end lodging accommodations. The amount of activities in the summer will overwhelm you with choices, and their winter counterparts will wow you just the same. Choose from year round ice rinks, movie theaters, climbing walls or finish the day off in one of their casual taverns & chic restaurants. Vail or Aspen will surpass your expectations as they set the standards for modern resort towns around the globe.
I Will Give You $40 off Your Reservation
Mammoth Mountain –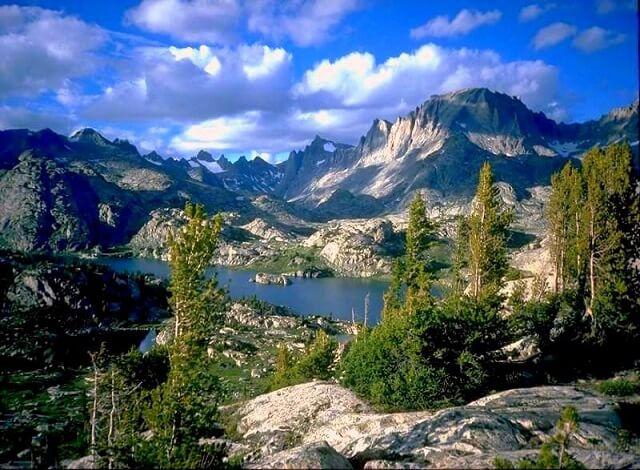 A ski resort vacation town that towers over the town of Mammoth Lakes located in the Sierra Nevada's 30 miles away from the magnificent Yosemite National Park. With the reputation of small town vibe, big time adventure. This mountain town makes for a great base camp for self-guided adventures exploring the Mammoth Lakes basin area amid its backdrop of high alpine peaks and pristine lakes. With world-class bike parks, golf courses and adventure centers Mammoth Mountain is more of a family favorite destination of enthusiast to fill their cravings for outdoor activities. Residents of this amazing mountain town can choose to split the day between the ocean and the mountains. Summer events hosted in Mammoth include June Lake triathlon, Woolly's Saturday rides & Bluesapalooza (Beer Festival) to name a few. Mammoth Mountain serves up a buffet of activity on a daily basis with some of the best wilderness access in the lower 48.
I Will Give You $40 off Your Reservation
Jackson –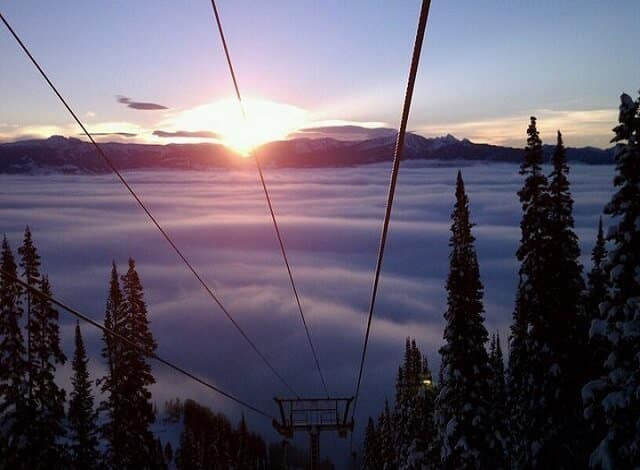 Also known as known as Jackson Hole or the "Southern Gateway" to the Tetons & Yellowstone National Park. Is a cowboy toting laid back dirty boot wearing, blue jean town bursting at the seams with adrenaline. The vibe of this wonderfully western town and its wooden sidewalks has evolved from a sleepy little cattle grazing ranch town to a max RPM vacation Nirvana. Once a hideaway, known only to peak-bagging climbers and boundary-pushing skiers, Jackson is now a full-fledged, four season resort full of adventure. Today's visitors can choose from an array of winter sports, including snowmobiling and skiing, and endless summer activities — hot air ballooning, hiking, camping, climbing, fishing, hang gliding, and more. While other ski towns offer year round activities Jackson dominates outdoor activities attracting world class athletes from around the world. Even a short visit to this vacation "mecca" known as Jackson Hole will take your breath away. The sheer beauty of Jackson give it the character of a Telluride with the personality of a Sun Valley giving it the culture that every other ski towns aims for. All four seasons in Jackson have their own personality, and while the locals don't like to admit it any time you can visit Jackson Hole is a good idea. As just visiting it will feel like an adventure in itself, and you can't go wrong if you choose Jackson as your next ski resort vacation.
I Will Give You $40 off Your Reservation
Tahoe –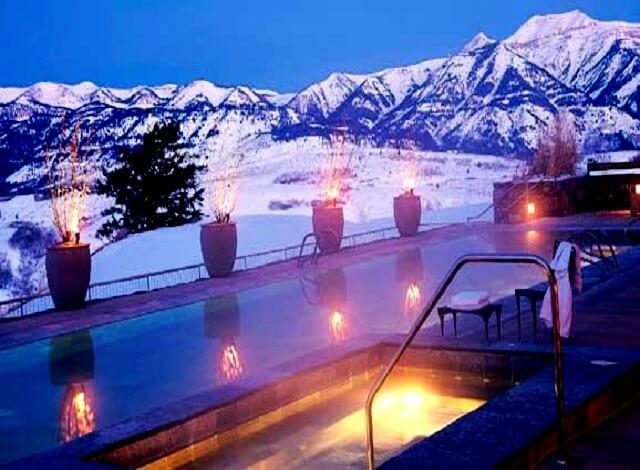 Located on the 25th largest lake in the country, and surrounded by the Sierra Nevada's is a unique destination called Lake Tahoe that offers 14 ski resorts in two different states. Truly, one of the most unique ski towns in a America. With its panaromic views of turquoise blue waters sitting at the base of snowcapped mountains Lake Tahoe is a breath taking experience. Offering it's visitors year round activities to choose from. While most ski towns have an affordable housing shortage Lake Tahoe offers quaint affordable cabins sprinkled with personality from the70s & 80s within walking distance to chairlifts and nightlife. Off mountain entertainment ranges from poker at the casinos to dinner cruises out of Zephyr Cove. Hang-gliding to hockey give this ski town an eclectic vibe that cater to the rich as well as the ski bums chasing the roots of passion from which these mountain towns have derived.
I Will Give You $40 off Your Reservation
Park City –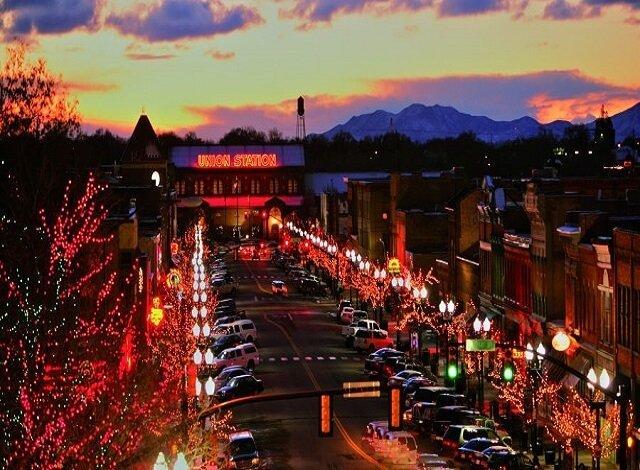 If you had to use one word to describe the festive local, laid back atmosphere of Park City it would be FUN with a capital "F". With the No Name Saloon setting the pulse of Park City's bar scene. This small town culinary haven with a big city vibe nestled in the Wasatch Mountains of Utah offers all the benefits of resort living, with all the amenities of a city. Claiming its fame through the 2002 Winter Olympics, and hosting the annual Sundance Film Festival are only a few of the drawing cards this mountain town can pull from to allure its 600,000 visitors a year. Summers in Park City are mild, with chilly nights, while winters are cold with lots of snow allowing Park City to claim its membership among other prestigious four season year round mountain towns. Offering every type of outdoor recreation the heart could possibly desire residents choose Park City because the lifestyle it offers, and utilize it's free transit system for easy access to recreational areas, shopping areas, historic districts, neighborhoods and of course all three local ski areas within the Park City area!
I Will Give You $40 off Your Reservation
Boasting with beautiful alpine scenery and charming small town atmosphere there is no universal "BEST" ski town list. Just like there is no "BEST" restaurants list. Although, we all love the beautiful old buildings lining main street. Finding the "best" mountain town to sync up with your personality is reliant upon the people who live there and why they live there. The triggers that create the mountain life allure stem from the character of wooden boardwalks, local taverns and cozy restaurants. Personality you find from shop owners, and the vibe given off by various locals. Create a culture that infects each soul differently. The importance of your parameters – regardless of the season – make ski town's some of the country's best places to live.
My Favorite Travel Booking Resources: Most Affordable & Efficient Travel Booking Tools I Use Everyday
Book Your Flight
Find a cheap flight by using Skyscanner or Momondo. These are my two favorite "flight" search engines because they search through websites and airlines around the globe and offer a calendar view to find even cheaper flights for flexible travelers.  Check out these UNIQUE destination deals or my favorite All Inclusive Booking Travel Tool!
Rent An RV
Find cheap RV rentals for your next adventure by using Outdoorsy or RVshare.  These are my two favorite "RV" search engines because they allow you to rent from private RV owners, and offer a wide variety of chooses at affordable rates.  Want to start making money by renting out your RV?  List it with Outdoorsy or RVshare.
Book Your Accommodation
You can book your hostel with Hostelworld. If you want to stay elsewhere, use Booking.com as they consistently return the cheapest rates for guesthouses and cheap hotels.  Get a $40 credit for booking with AirBnb.  Need to book a private campsite use my favorite RV booking site Hipcamp!
Looking For A Travel Community
Join the Escapees travel club to meet fellow travelers and talk about all things related to RVing and overland travel.
Travel Packages & Tours
Are you looking for worldwide tours and travel packages?  Check out my go-to source — IntrepidTravel!  Looking for more family related travel packages and tours book with GAdventures.
Don't Forget Travel Insurance
Travel insurance will protect you against illness, injury, theft, and cancellations. It's comprehensive protection in case anything goes wrong and will cover things like transport security, crisis response and medical transports such as Life Flight. Why go on any trip without a safety net that costs less than a case of beer? I've been using SafetyWings for years without any issues.
My favorite companies that offer the best service and value are:
SafetyWings (ONLY $35 & Covers USA Travelers)
World Nomads (for everyone below 70)
Insure My Trip (for those over 70)
Medjet (for additional travel insurance coverage like medical transport, travel security & crisis response)
Looking for the best companies to save money with?
Check out my resource page for the best companies to use when you travel! I list all the ones I use to save money when I travel – and I think will help you too!
Just Want To Support This Amazingly Resourceful Website
Websites incur constant fees!  From hosting costs to massive amounts of personal time creating beneficial content for readers to consume at their leisure.  To help offset those costs or just to say, Thank You.  You can help support this community by shopping through any of the links found on my resource page.  Shop on Amazon through this link and I'll get a small commission, or you can directly support this site through Paypal donations.  None of this is a requirement its just helpful and creates a better community for all of us.