How to Make The Holidays More Enjoyable When Traveling By RV
Quick Reference Table of Contents
Celebrating the holidays while traveling in an RV is a double-edged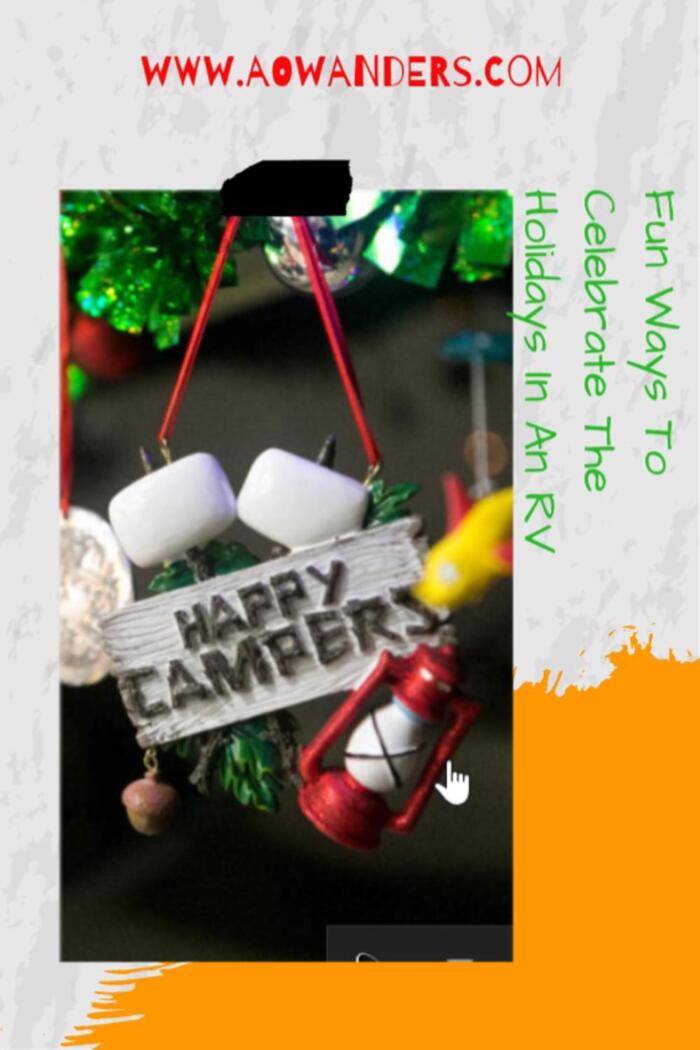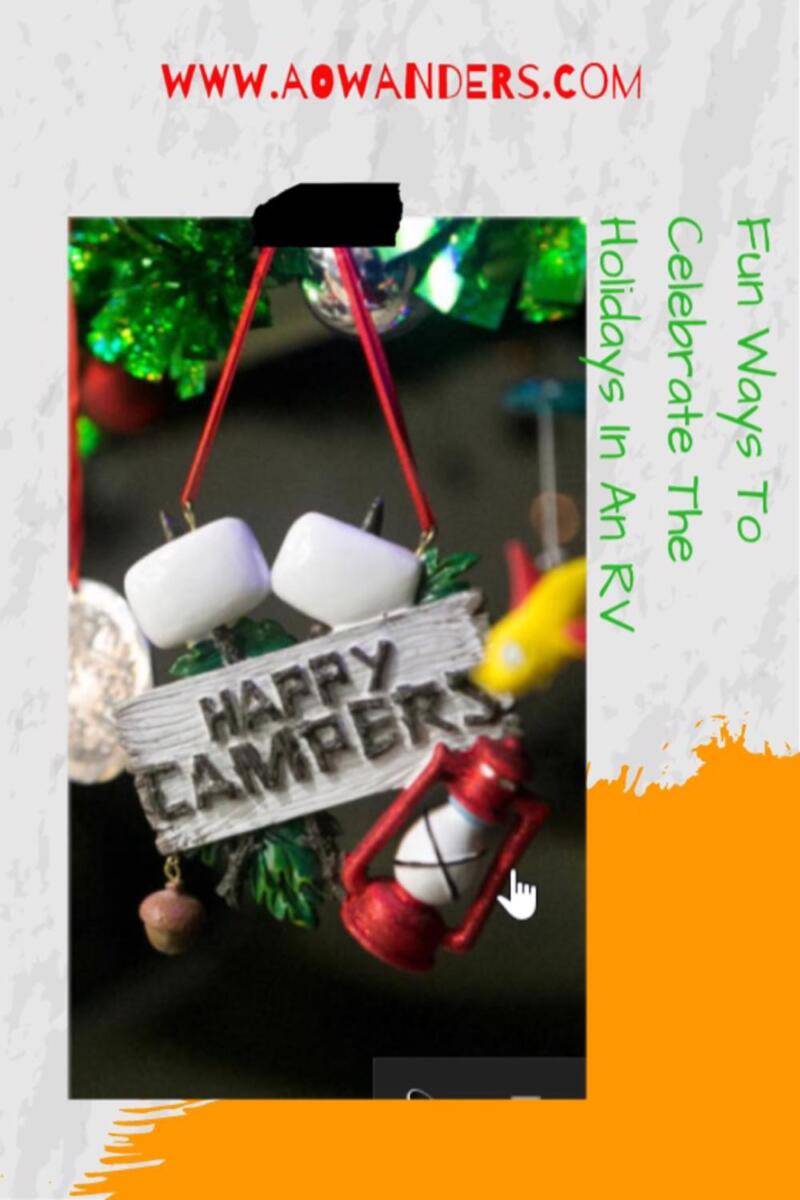 sword of bittersweet delight. From hosting festive dinners with close friends to wishing we were on the other side of the country to be near family and other acquaintances.  Sometimes it can be a real struggle finding fun ways to celebrate the holidays while full time traveling in an RV.  So lets see if I can help you find ways to make the holidays more enjoyable during your RV adventures.  
Living the RV life can certainly change how we live. One way in which things are different for RVers is the extent to which we're forced to simplify. It's often necessary to trim whatever fat may exist in our lives. This pertains to pretty much everything we do – including holidays like Thanksgiving.  
For example, RVers must alter the way gifts are given and received due to the relative lack of space in an RV. Not only that, but those big, glorious Thanksgiving meals we enjoy so much must often be replaced with a more minimal approach to cooking.
Related Posts

Finally, as much as we're used to seeing our favorite people during the holidays, sometimes it's simply not possible to spend time with our loved ones.
Despite the "less is more" approach we RVers take to most holidays, an attitude that teeters between joyful freedom & humble humility. Because while it's absolutely possible to celebrate these special days, sometimes holidays like Thanksgiving can gut punch us with an overwhelming sense of loneliness while traveling by our RV. 
In fact, I've discovered that living the RV life actually makes it easier to create the type of memorable occasions that tend to define the holiday experience.
If this happens to be your first holiday season on the open road, you probably think I'm crazy for being so optimistic regarding all you can do this time of year.
But if you continue reading, you'll discover eight great enjoyable ways by which you can celebrate the holidays while traveling in an RV. 
So, are you ready for an entirely new approach to the holidays?
1. Have Fun When Celebrating The Holidays In An RV
There are obviously a ton of perks that come with living the RV life. One of them just so happens to be the fact that you can literally be anywhere you want to be at any time. All you have to do is plan ahead. 
This means you can head towards all that holiday fun, rather than wishing it would come to you.
Want to spend Christmas with those cousins you haven't seen in a decade? Why not reach out and invite yourself to their house?
Do you prefer to ditch the cold and snow this coming new year in favor of a slightly warmer locale? Plan a tremendous happy new year on the sandy beaches of the Gulf of Mexico. I know this long time ski bum is leaning towards girls in bikin's.
Of course, if you're a Southerner who's been dreaming of a white Christmas, jump in your RV and head north until you find it. You might have to drive a while, but eventually, you'll reach the snowy paradise you've been waiting for.  Check out my homes state of Minnesota if you truly want a white Christmas, and because there are no winter campgrounds options set your GPS for the North Shore so you have plenty of winter boondocking options.
This holiday season, take control of holidays by going wherever the holiday festive fun may be. 
2. Perfect Opportunity To Start New Holiday Traditions Is While Your Traveling Fulltime In An RV
We tend to think that certain holiday memories must look and feel a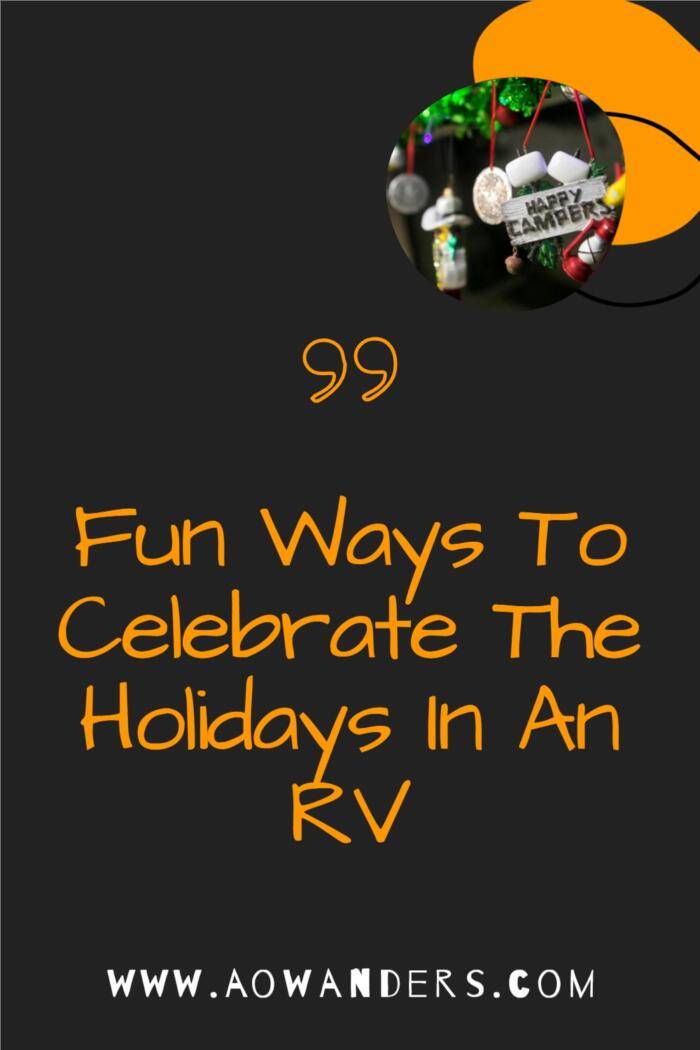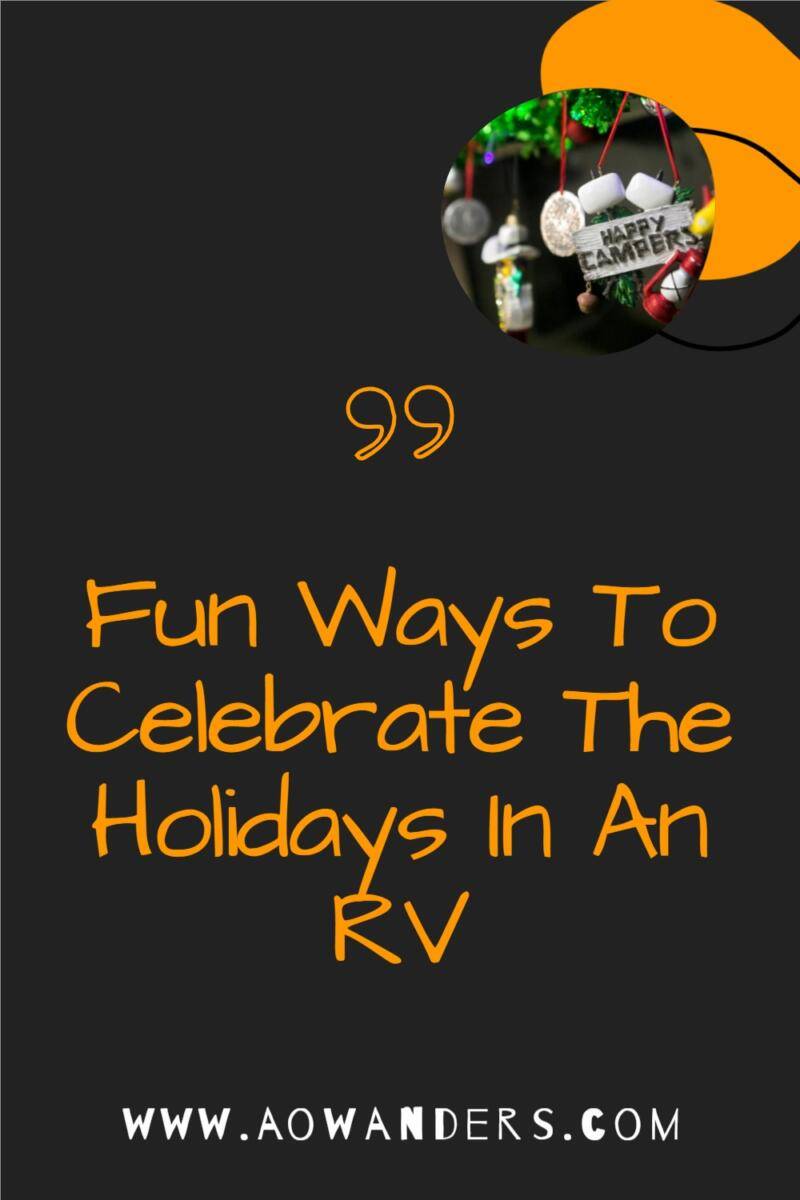 specific way. That particular way usually mirrors the traditions others have experienced. Honestly, I see no reason why we can't make brand new holiday memories through brand new holiday traditions. 
Not to sound like a cheeseball Hallmark card, but home truly is where the heart is. And the heart is wherever your favorite folks are. In other words, as long as you have them around, you're well on your way to making the type of memories that'll last a lifetime. 
As an RVer, you're already used to doing things a bit less conventionally than everyone else. Why should the holidays be any different?
Is it physically impossible this year for you and your family to fetch majestic ten-foot Christmas tree like you did last year? Then switch things up a bit and try to find the smallest, most Charlie Brown-looking fake tree you can find.  You know tall trees where baby trees at one point too?
Are you simply unable to hang all 3,000 stringed lights that you hung last Christmas? Then focus more this year on driving around to see the Christmas lights other people have put up.  But rest assured the RVers that decorate their home on wheels tend to have more fun over the holidays than those that don't.
No matter where you are this holiday season, as long as you have the ones you love with you, you'll be able to make a cornucopia of fresh memories by starting fun new traditions. Which will become your families way to celebrate the holidays while traveling in an RV.
3. Make The Holidays More Festive & Enjoyable By Decorating Your RV As Much As Physically Possible
RVers often think that living in such a small space has to mean having no decor at all. I beg to differ.
All it really has to mean is that everything you do is, well, smaller.
I've seen many tabletop Christmas trees and even more short strings of lights. What you lack in sheer size, you can make up for with simplicity and cuteness.
Families with kids can easily make decorating a holiday tradition.
An RV allows for lots of creativity and not just what decorations you put up, but also how you hang them. And as all RVers know, any activity that can actively involve the kids in a positive way is a good one.
Here are just some of the fun things you can do once you commit to a "less is more" approach to holiday decorating:
Decorate your RV's exterior with lights and a wreath.
Strategically place several mini Christmas trees within your RV.
Decorate outside your RV by hanging lights at your campground.
Buy scented pinecones and strategically place them inside your RV.
No matter how you decide to decorate in or around your RV this holiday season, remember that having fun is the most important way to celebrating the holidays while traveling by RV. 
4. Restaurants Can Be A Perfect Way To Celebrate The Holidays While Traveling In An RV
While cooking a colossal holiday meal is doable in your RV, it probably won't be a ton of fun. 
If, for example, you want to avoid the hassles associated with cooking the standard Christmas Day turkey, you can take your crew out for dinner.
Sure, it might not be how folks traditionally do Christmas dinner, but as an RVer, doing things a bit differently is par for the course and right up your "RV" alley.
With a little research, you'll discover lots of quality restaurants that are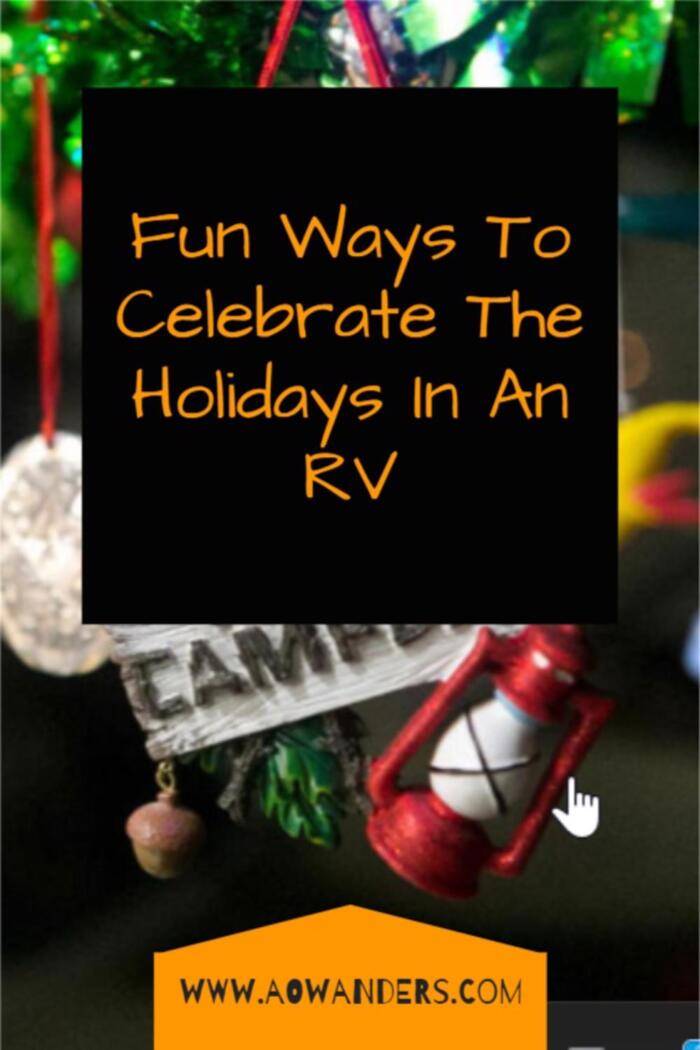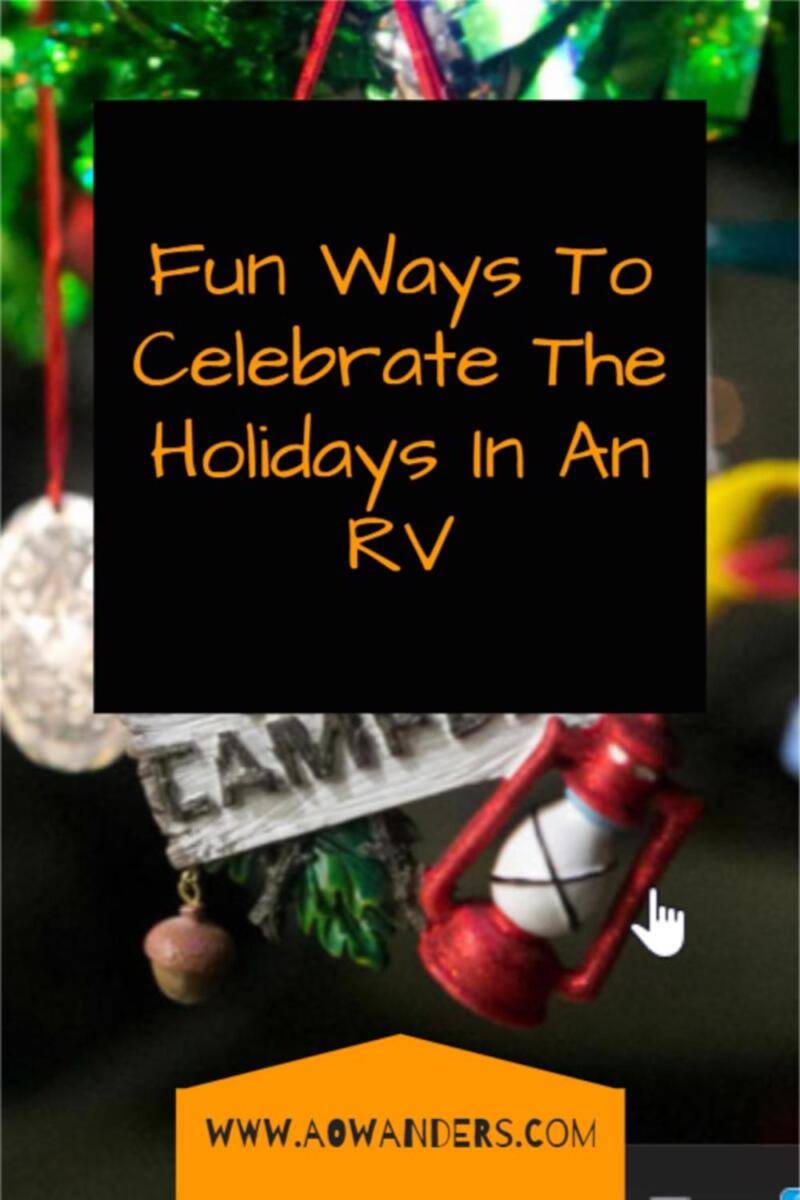 open during the holidays. You might even find some unconventional styles of food that you've yet to try. Plus, spending some time eating out will allow you to unwind and enjoy each other's company, rather than focusing solely on food prep.  Or those dreaded dishes.
I'm of the mind that things are exactly what we make of them. Eating a holiday dinner at a restaurant might feel quite different than a traditional home-based meal, but if you really dive into it, you might love it.
Not only that but if you're like me, you're always up for making new traditions.
5. Celebrate The Holidays While Traveling In An RV With Friends You Haven't Seen In A While
If all your previous holidays have involved close family, then yes, this year might feel different. And if I'm being candid, it might not be a good kind of different. At least at first. It's natural to long for doing things the way you've always done them in the past. Especially if they've involved the people, we're closest to, our family.
But the way I see it, an RV holiday season provides the ultimate opportunity to get in touch with folks we haven't seen in a while. While that might be that long lost cousin who's missed every family get-together since you were ten, celebratings the holidays while traveling in an RV creates opportunity to reconnect with those cherished friends from the past. Friends can quickly fill the void that comes from not be surrounded by close family.
You already know this as an RVer, but reconnecting with dear friends from your history is a favorite pastime of pretty much all RVers. It's definitely one of the things I love most about the RV life. And the coming holidays give you the perfect excuse to hunt down those people you've haven't seen in God knows how long. 
So this holiday season, forget about the fact that you don't have the usual company around. Reach out to someone you've been meaning to connect with and see if they're available to celebrate the holidays with you. While you tour the country in your motorhome.  
Who knows what'll come of it.
They might even become your new holiday company, and you might have a brand new holiday tradition. Celebrating the holidays while traveling in an RV creates more opportunity than it deletes.
6. Forget About Gifting Items And Give The Gift Of Experience While Traveling In An RV
My friends live in an RV that is under thirty feet long. That means their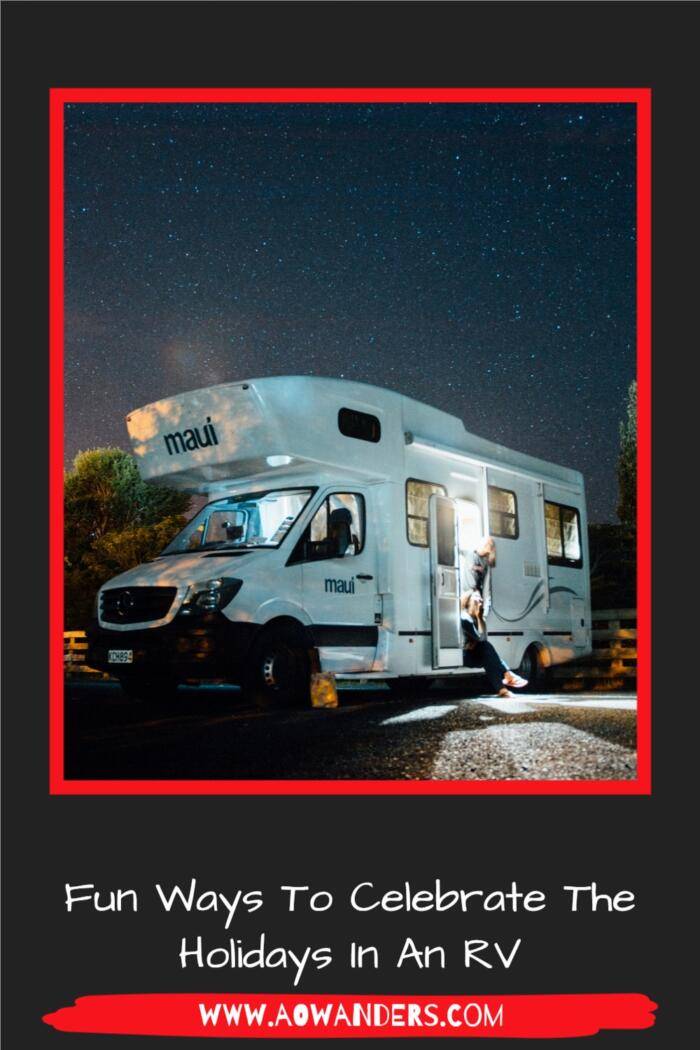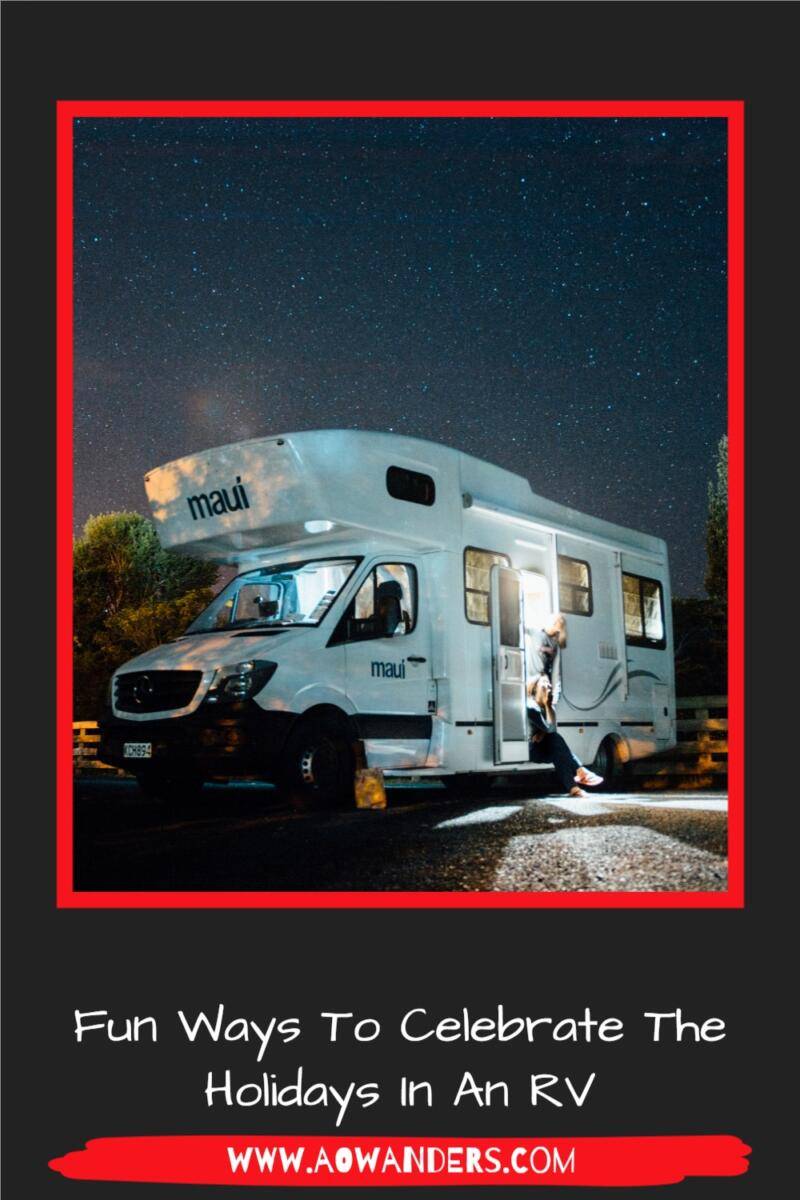 daughter's bedroom is about the size of a full-size bed. And that means they obviously do not have room for lots of toys. So they don't give them.
Instead of gifting a heaping pile of toys, my friends usually buy one or two small traditional gifts for their daughter. This is typically something she's wanted for a while, and it's typically something that can be of good use on the road. 
What's really cool are the other gifts my friends give each other for Christmas. They focus almost entirely on providing the gift of experience. This means lots of gift cards, membership cards, and anything else that can lead to a fantastic experience while out on the open road.
My time as an RVer has shown me over and over again that the best gifts are the ones that help bring about a memorable experience. The very nature of physical things is that they tend to fade away, sometimes much quicker than any of us would like. Experiences, though, seem to stick with us until the day we die. 
That's why I try to fill the holiday season with "experience" gifts whenever possible. It makes celerating the holidays while traveling in an RV that much more enjoyable.
7. Go Caroling In Your RV Park Or Campground During The Holiday Season
It seems to me that one of the best parts of the holiday season is the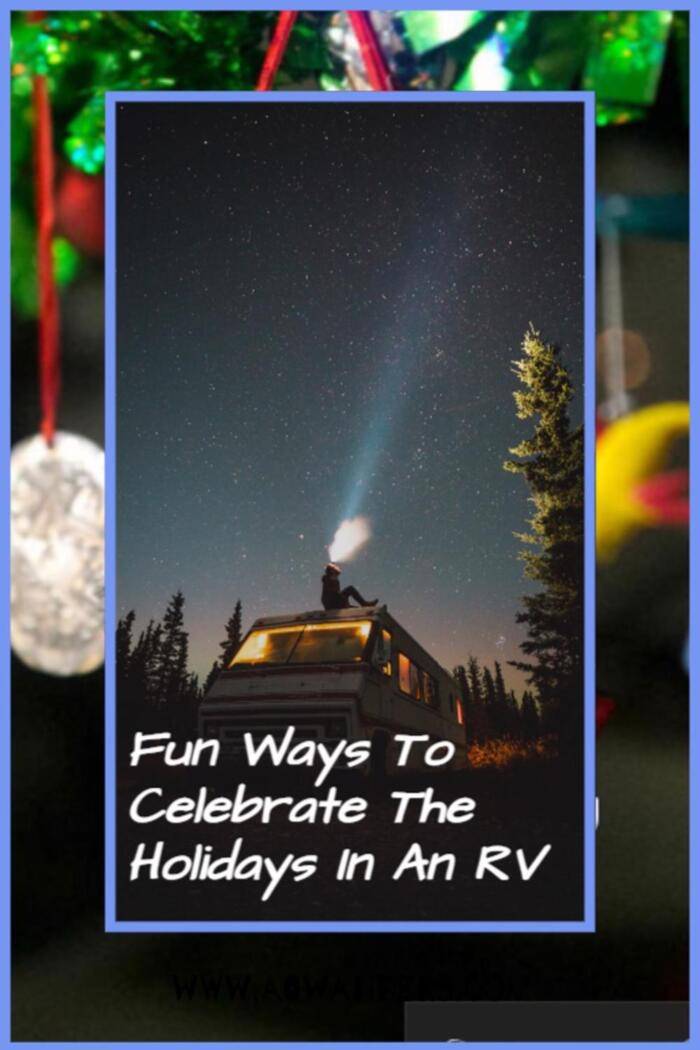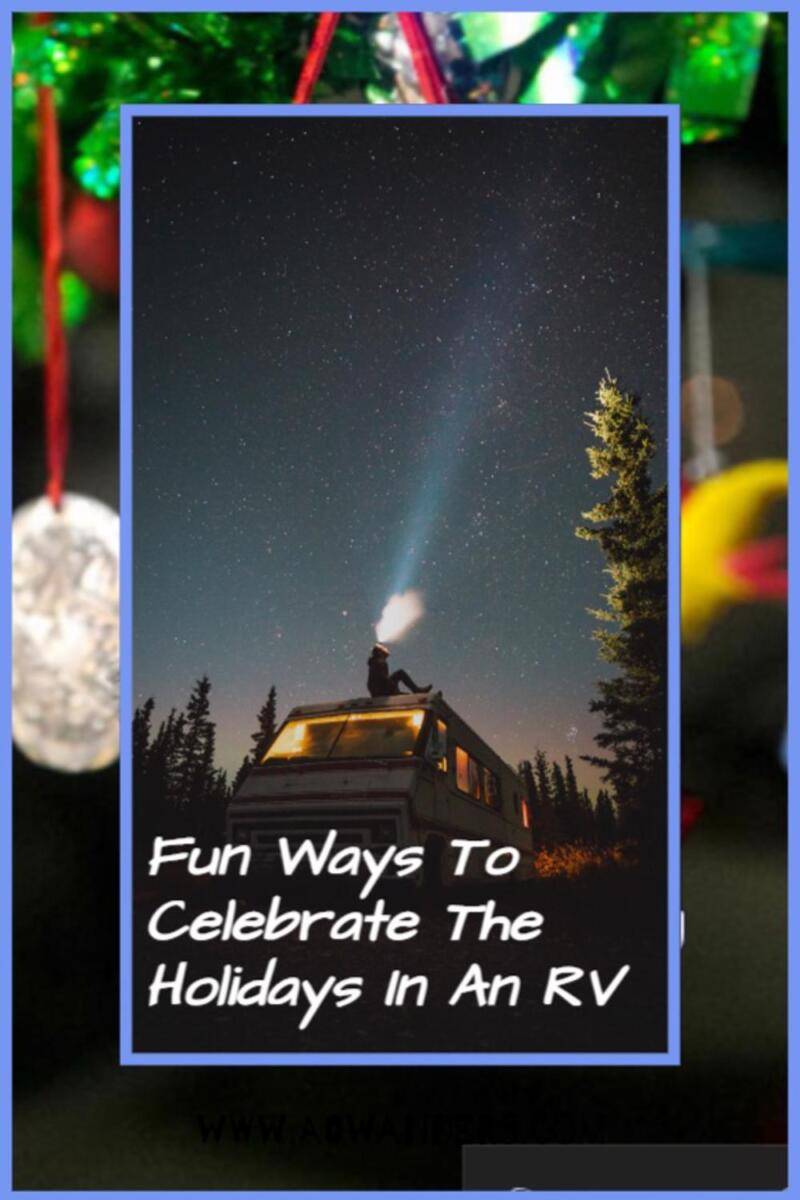 opportunity to bring joy to others. Which is how I approach finding ways to celebrate the holidays while traveling in an RV. 
One way to do this is by caroling in whatever RV park or campground you happen to be staying at. I've personally witnessed many people light up like a Christmas tree when carolers come their campsite and do their thing. 
So go for it.
Gather up your folks and identify a few families who you think would genuinely benefit from your gift of song. The holiday spirit is contagious, so you can do your part to spread it by belting out your favorite tunes.
Sure, you might encounter a Grinch or two who prefers a quiet holiday season but don't let them drag you down.
Spread your merriment far and wide, and you'll find that the vast majority of folks appreciate the joy and goodwill you bring through caroling.
8. Make New RV Friends Over The Holidays By Baking And Sharing
Food and the holidays are a perfect combo. I'm particularly fond of all the many baked goods that tend to be created during this time of year. So if you're looking for a way to celebrate this holiday season, I suggest baking as often as you can.
And yeah, I know that its small size makes an RV oven less than ideal for a major bake-a-thon. But you don't have to bake a ton of items to make it worth while. A few gingerbread cookies will totally suffice if your goal is to make your RV smell and feel like a warm, welcoming winter wonderland. 
Of course, it would be a sin to keep all that baked goodness to yourself.
One of the best parts of making delicious cookies, cakes, and pies is sharing them with your friends, family, or neighbors. Nothing says holiday cheer like sharing your freshly baked items with those closest to you.
So bake away, and enjoy the magic that happens when good people share good food.
Enjoy Your Time During The Holidays
If you're new to experiencing the holidays while living the RV life, there's no need to worry. Sure, things will be different this year.
But different can be fun.
It can be exciting.
It can be intriguing.
My experience has shown that it usually is.
By following the tips described above, you'll create some new traditions and memories that fit much better with the RV lifestyle. All the while, you'll be holding onto the joy and magic of the season.
That, to me, is the best of both worlds, and hopefully you can find your "best" ways to celebrate the holidays while traveling in an RV. 
Happy holidays!
---
Here Are My Favorite Booking Resources:  Affordable & Efficient Travel Booking Tools I Use Everyday Along With My Favorite Gear Resources
Book Your Flight
Find a cheap flight by using Skyscanner or Momondo. These are my two favorite "flight" search engines because they search through websites and airlines around the globe and offer a calendar view to find even cheaper flights for flexible travelers.  Check out these UNIQUE destination deals or my favorite All Inclusive Booking Travel Tool!
Rent An RV
Find cheap RV rentals for your next adventure by using Outdoorsy or RVshare.  These are my two favorite "RV" search engines because they allow you to rent from private RV owners, and offer a wide variety of chooses at affordable rates.  Want to start making money by renting out your RV?  List it with Outdoorsy or RVshare.
Book Your Accommodation
You can book your hostel with Hostelworld. If you want to stay elsewhere, use Booking.com as they consistently return the cheapest rates for guesthouses and cheap hotels.  Get a $40 credit for booking with AirBnb.  Need to book a private campsite use my favorite RV booking site Hipcamp!
Need Gear
I use REI for all my gear needs because if it ever fails or gets damaged they will replace it for free!!! No questions!!! No hassles.
If REI doesn't have the gear I need.  I can always find it on Backcountry.com
Travel Community
Join the Escapees travel club to meet fellow travelers and talk about all things related to RVing and overland travel.
Travel Packages & Tours
Are you looking for worldwide tours and travel packages?  Check out my go-to source — IntrepidTravel!  Looking for more family related travel packages and tours book with GAdventures.
Don't Forget Travel Insurance
Travel insurance will protect you against illness, injury, theft, and cancellations. It's comprehensive protection in case anything goes wrong and will cover things like transport security, crisis response and medical transports such as Life Flight. Why go on any trip without a safety net that costs less than a case of beer? I've been using SafetyWings for years without any issues.
My favorite companies that offer the best service and value are:
Looking for the best companies to save money with?
Check out my resource page for the best companies to use when you travel! I list all the ones I use to save money when I travel – and I think will help you too!
Just Want To Support This Amazingly Resourceful Website
Websites incur constant fees!  From hosting costs to massive amounts of personal time creating beneficial content for readers to consume at their leisure.  To help offset those costs or just to say, Thank You.  You can help support this community by shopping through any of the links found on my resource page.  Shop on Amazon through this link and I'll get a small commission, or you can directly support this site through Paypal donations.  None of this is a requirement its just helpful and creates a better community for all of us.