How To Get Top Dollar For Your Used Camper
Quick Reference Table of Contents
Campers can be a time consuming, large, expensive responsibility for RV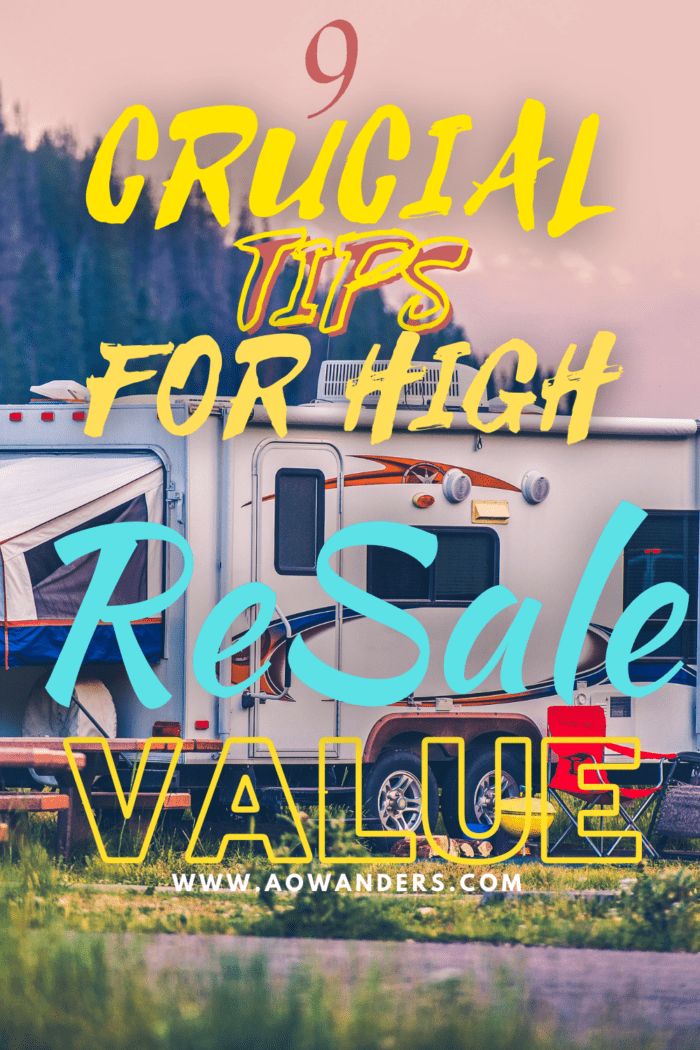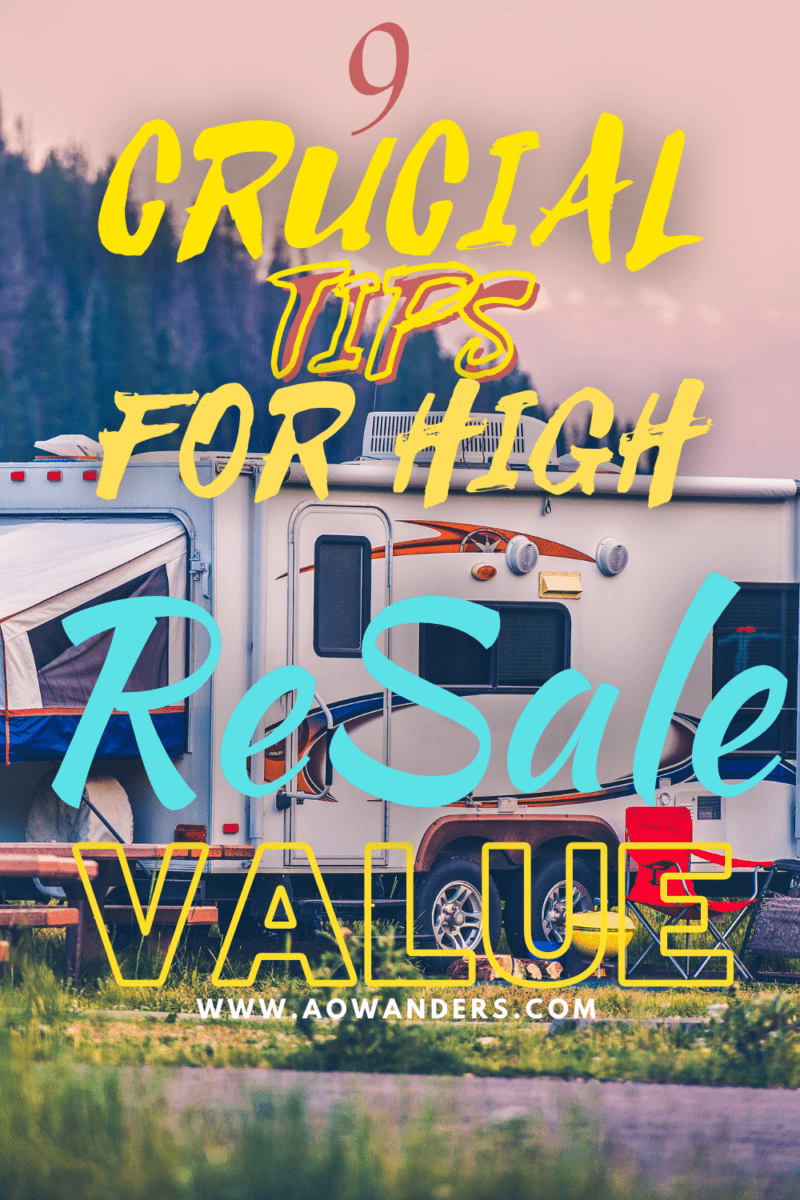 owners who don't get as much use out of them as they thought they would when they first purchased their recreational vehicle. So when it comes time to sell your RV, you want to get the best price you can from potential buyers.  
Whether you are trading in to upgrade to a newer model, tired of footing the bill for an extravagant piece of lawn art, or retiring from RV life all together there is no reason not to get top dollar when selling your beloved motorhome. 
To ensure that you sell your RV for as much money as possible, you need to do a little research, gather some paperwork, document upgrades, choose where to list your camper, and decide whether you want to sell it by yourself or to a dealership.  
To do all of this on your own if you've never sold an RV before can be a little intimidating. So today I'm going to provide you with the guidance you need to sell your used camper for top dollar anywhere in the country.  
How To Find The Value Of Your RV Before Selling
Before you can sell your RV, you need to find out how much it is worth. Just like if you were selling your car, truck, motorcycle, or boat, it's a good idea to look it up using a tool like Kelly Blue Book. Also known as KBB, which provides the estimated value of new and used vehicles, expert reviews, ratings, latest news, and even comparison diagrams regarding a specific vehicle.  
Unfortunately, KBB doesn't provide quotes for used RVs. For that, you need to use another service called National Automobile Dealer's Association.
NADA Guides is a tool dealerships across the country use to compare prices and evaluate market value. So that you can decide what the fair price of a specific RV in similar condition is worth when trying to sell your camper to the public or a dealership. 
Using Nada Guides to find the fair market value for similar RVs to yours makes it incredibly easy to figure out how much to sell your own RV, or at the very least, give you a starting point of what your camper is worth. 
After you've decided on the price to sell your camper, you need to gather up your documents to support the price tag you have selected. 
Most of the time, this will include a log of your trips, miles, repairs, upgrades, warranty, and user manuals.  
How To Collect Detailed Service Records And DMV Reports Of Your RV
I use an online tool called Maintain My RV to keep all of these important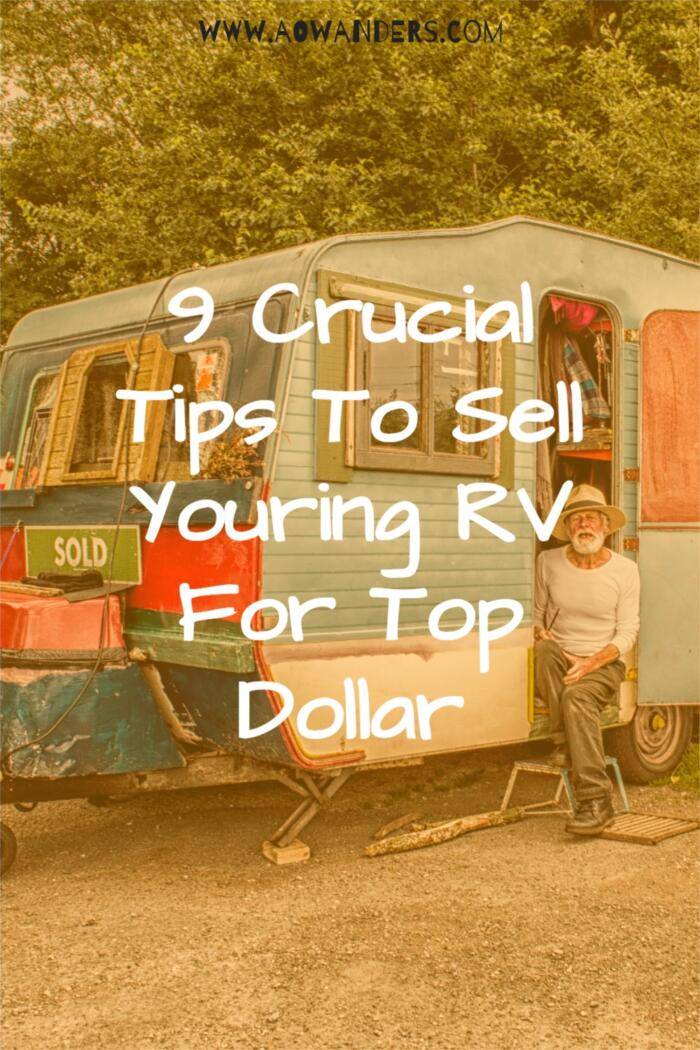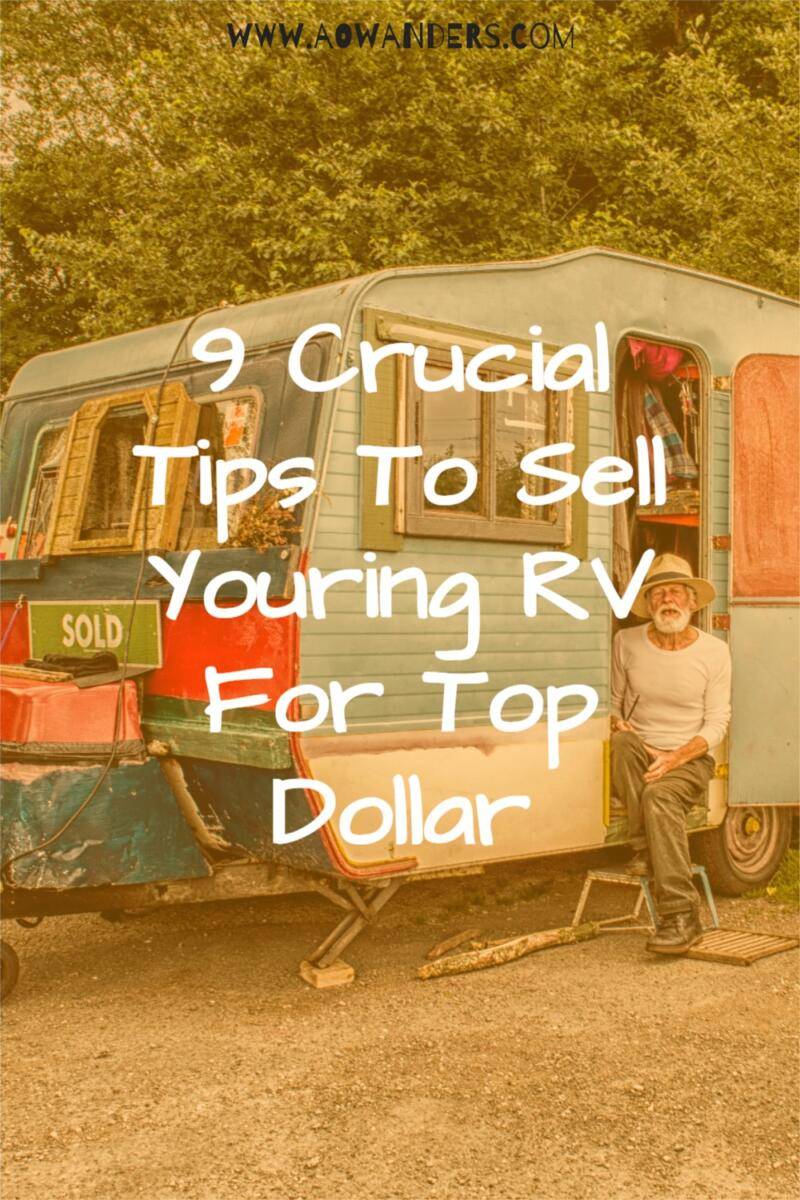 documents and records in one place. Which makes it handy while I am traveling the country and need to revisit or recall maintenance records without having to lug around a stack of messy paperwork.  
When it's time to sell, the user-friendly online dashboard provides quick and easy access to all of my important documents to share with prospective buyers.  
You can also get a detailed online vehicle report from Carfax, FaxVin, or Autocheck. Using the VIN number of your RV, any of these sites will provide a vehicle report that will include accident, damage/repair history, previous owners, maintenance records, and if there are any title discrepancies or lien holders.  
Other Forms Needed To Sell Your RV 
If you are selling a driveable RV, you may also have to provide a valid smog test certification so that a new owner can transfer the title into their name. As of right now, there are 33 states in America that require a smog certification to transfer the title from one owner to another. See the chart below.  
33 States That Require Smog Test Paperwork To Transfer A Title
| | |
| --- | --- |
| Arizona | Phoenix & Tuscon City Limits |
| California | Entire State |
| Colorado | Denver & Boulder City Limits |
| Connecticut | Entire State |
| Delaware | Entire State |
| Georgia | 13 Atlanta Metro Counties  |
| Idaho | Ada County & The City of Boise |
| Illinois | Chicago & East St Louis City Limits |
| Indiana | Gary City Limits & Surrounding Metro Area |
| Maine | Portland City & Cumberland County |
| Maryland | DC Metro & Baltimore City Limits |
| Massachusetts | Entire State |
| Missouri | Jefferson & Franklin County |
| Nevada | Reno & Las Vegas City Limits |
| New Hampshire | Entire State |
| New Jersey | Entire State |
| New Mexico | Albuquerque City Limits |
| New York | Entire State |
| North Carolina | Entire State |
| Ohio | Akron & Cleveland City Limits |
| Oregon | Portland & Medford City Limits |
| Pennsylvania | Philadelphia & Pittsburgh City Limits |
| Tennessee | Memphis & Nashville City Limits |
| Texas | Entire State |
| Utah | Entire State |
| Vermont | Entire State For Vehicles 1996 or newer |
| Virginia | Entire State |
| Washington | Entire State |
| Washington DC | DC Metro Area |
| Wisconsin | Milwaukee & Southeastern Counties |
Some states will also require you to provide a bill of sale upon selling your RV. This important document is basically nothing more than a written agreement between both parties that provides the details of the sale. I've written a bill of a sale on notebook paper, spare envelope, or whatever random piece of paper I could find in my vehicle, but if you'd like it to be a little more "official," here is a link to a free bill of sale template where all you have to do is fill in the blanks and sign.
Related Posts

Now that you've chosen your price tag and collected all your documents, it's time to actually sell your RV.  
When Is The Best Time To Sell Your RV 
Timing is everything when it comes to selling your RV. I mean, who wants to buy a motorhome at the end of camping season and instantly have to pay storage fees before they can even use it.  
The best time to sell a used RV is mid-March to late May. At the peak of cabin fever and before the start of camping season. Early spring is the perfect time to list your camper for sale.  
This is when non-camper owners begin looking for possible RVs to buy for upcoming summer adventures and family vacations. The sooner you can get your recreational vehicle listed, the sooner you can get it sold.  
Consider Gas Prices When Selling Your RV 
Remember the days when gas prices used to drop right before Memorial, 4th of July & Labor Day weekend?  
Thats not always the case anymore, but gas prices do play a crucial role in RV sales. Since most RVs are gas guzzling tiny houses, you want to try and sell your used camper when the price at the pumps are at their lowest.
So keep in mind that historically gas prices tend to be lower during the cold winter months when people don't drive as much, and gradually rise in late spring until they peak during the warm summer months when everyone is out and about. 
To take advantage of this crafty little bit of knowledge, you should list your RV for sale in April or May to cater to the frugal RV buyers of the world. The more positives you can highlight during the negotiations, the more money you can sell your RV for.  
Gas is low. The economy is strong, and camping season is right around the corner. Are great points to make when trying to finalize a deal with a potential buyer.  
You also want to try and sell your camper during the warm winter months. Yeah, gas prices may be low in winter, but so is the ambition to buy. In fact, camper sales all but cease to exist in states that experience long cold winter months.  
To sell your camper during the winter months, you'll need to offer a screaming deal. Find a die-hard buyer, and own one of those rare RVs that everyone is looking for. If you want to get top dollar for your used camper, you need to sell in the spring. When gas prices are low. When people are tired of being stuck indoors and dreaming about all the summer adventures, they are going to have.  
How To Prep & Stage Your RV For Sale
As you can see, there is a lot that goes into selling a used RV, and if you want to sell a motorhome at the highest price point, you're going to have to put in a little elbow work. Literally. 
Deep Clean Your Camper To Get A Better Price When Selling Your RV
Bust out the cleaning supplies to give it a deep clean by sweeping, mopping, dusting, and vacuuming. No one wants to buy the dirt and grime you've tracked in over the years. 
If you want to sell your RV for the most amount of money, you need to hire a professional RV cleaner or do it yourself. Doing it yourself means you need to wash, scrub, dust and vacuum every inch of your RV. From top to bottom. Front to back. Inside and outside.
You need to scrub the windows, window sills, and blinds. All of your Vents. Table and table legs. Wash and scrub countertops, floors, and ceilings. Get rid of all the fly and mosquito carcasses you've killed over the years. 
Scrub the inside and outside of cupboards and cabinets. Empty out of all of your storage compartments and make sure mice didn't leave you a nice little surprise you haven't discovered yet. After your done washing and scrubbing the inside, you need to focus your attention on the outside. Consider replacing decals or removing quirky stickers you've collected along your travels.  
Treat it like you were selling a house. The more presentable you make it, the more prospective buyers will feel you cared for your beloved camper—building trust between you and the potential buyer. The more you make buyers feel your camper was a well cared for RV, the better deal they feel they are getting, and the more comfortable they will be paying a high resale value.  
First Impressions Make A Difference When Selling Your RV
You only get one chance to make a first impression, and just because you're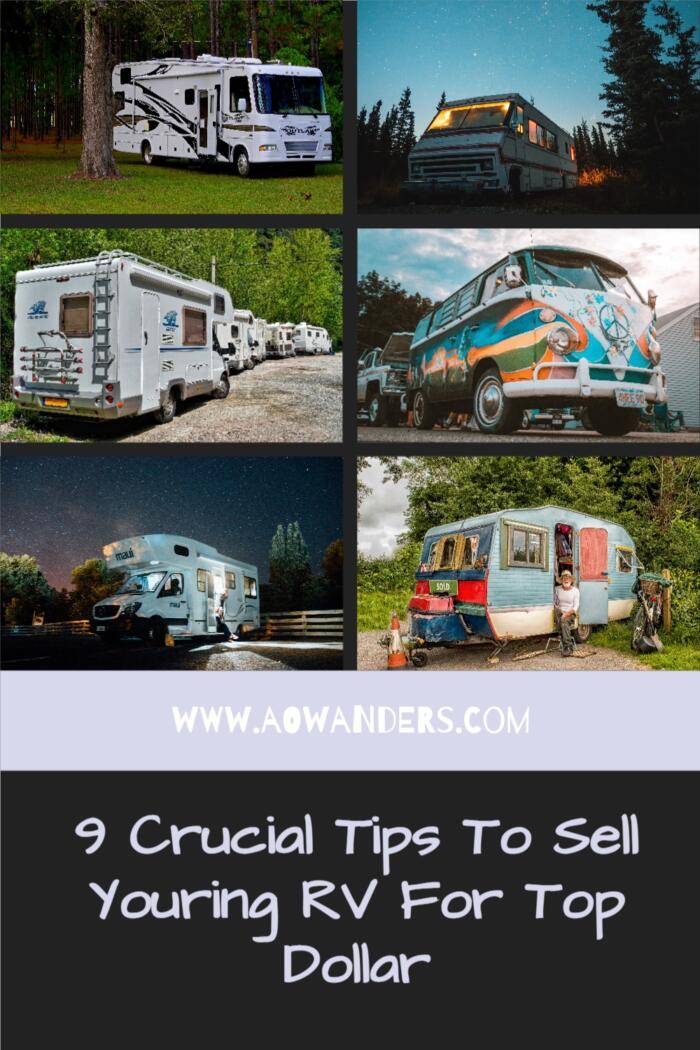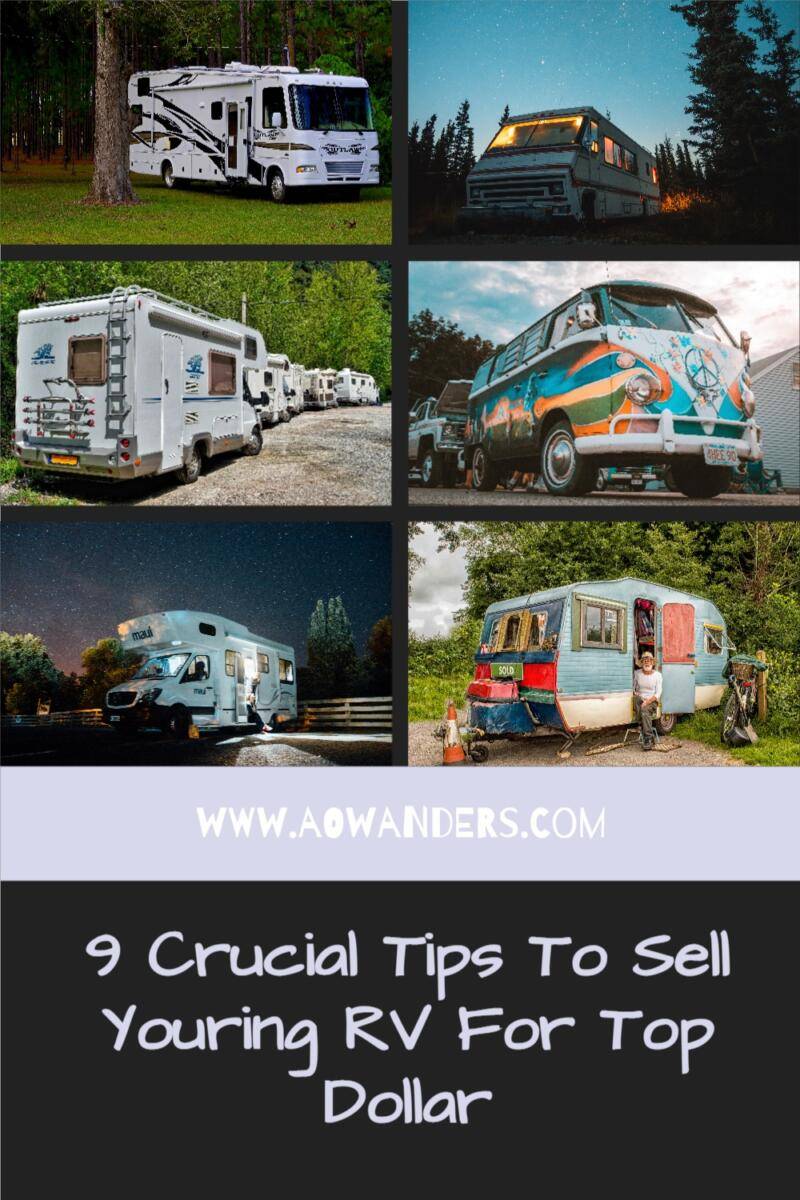 selling a used camper doesn't mean it has to feel, look and smell like a used camper.  
Taking the time to deep clean your RV also gives you the opportunity to catch up on repairs and maintenance you've been neglecting over the years. No one wants to inherit your problems, so it's a good idea to change the oil, fix the leaky faucet, and thoroughly clean the hard water stains on your camper's shower doors.  
Camping is an inherently dirty outdoor activity, and over the years, you have tracked the grime and dirt of your outdoor memories into every nook and cranny throughout your RV. 
To make the best first impression you can with potential buyers, you need to wash and scrub the carpet, upholstery, walls, floors, and ceiling. Now is the time to patch up holes in the wall from a flat-screen TV mount or pinholes from the wall art you've hung over the years. Fix the screen door that your dog tried running through last summer, or spray some WD-40 on the squeaky jack you've been meaning to make the last few camping trips. 
The more presentable your RV is, the higher the resale value will be, and once you've finished deep cleaning, catching up on maintenance, and servicing your camper, you get to do the fun part of selling your RV.  
How To Stage Your RV For A Quick Sale   
By staging your camper so that it looks better than a new RV. If you've never staged a home or camper before, it may be a bit intimidating, but don't worry; all you have to do is make it feel inviting.  
The art of staging your RV boils down to presenting an atmosphere that allows a potential buyer to imagine themselves in the space so that they can envision how cozy and wonderful it would be to own your RV.  
To do this, simply plug in your RV so that it is fully powered to showcase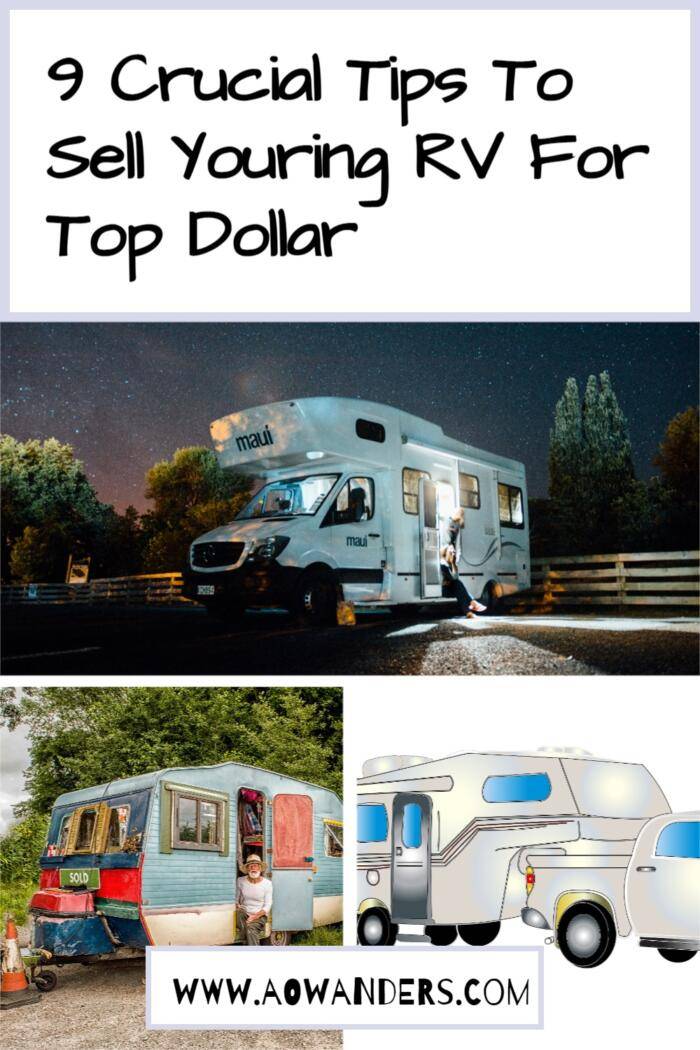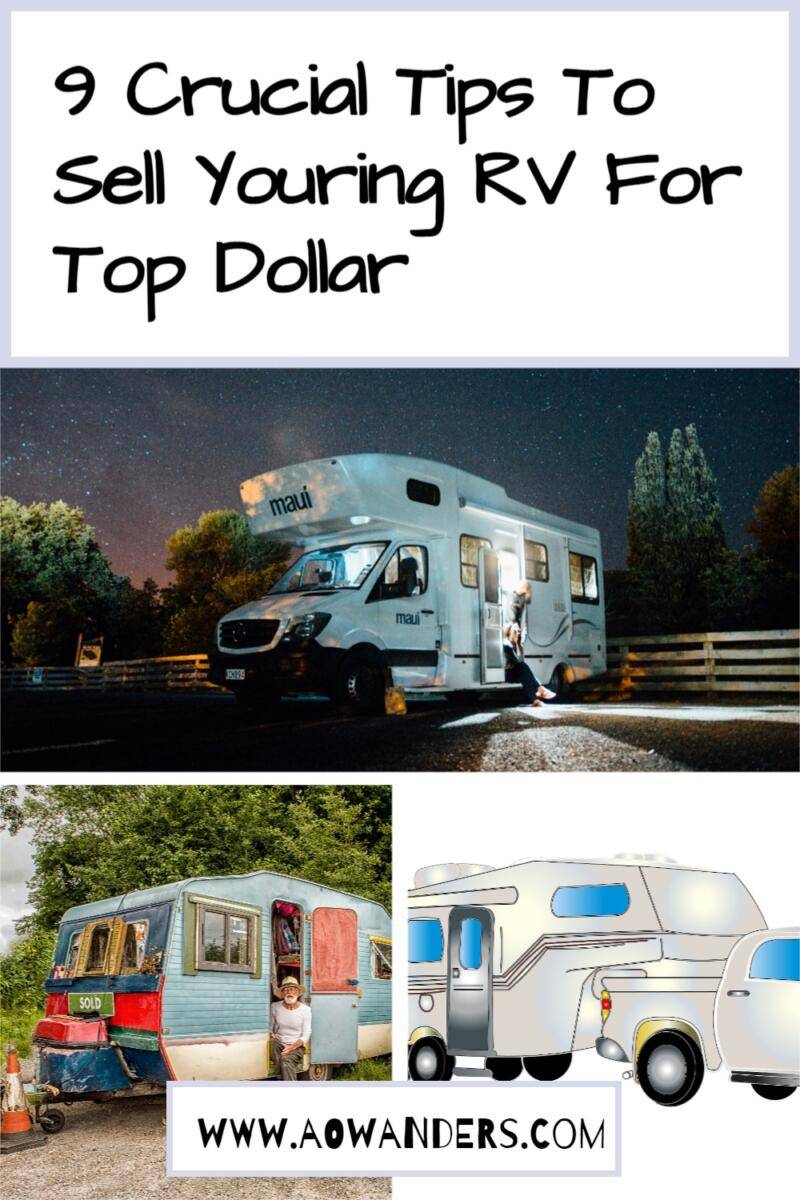 your camper's features and amenities while doing a walk-thru tour.  
Raise the flat-screen TV from inside the entertainment center. Flick on the fireplace as you hand a potential buyer a cold beer from the refrigerator. While offering homemade cookies directly from the oven.  
Set out wine glasses, and subtly turn on your RV's stereo. Invite potential buyers to test out the massage chair or heated bathroom floors. As you walk them through your RV explaining the abundant storage options and offer insight on how you took advantage of the extra space.  
Open up the curtains to let in the natural light, and make the entertainment space seem bigger than it really is. Prep the exterior with an outdoor camping rug and set out your camping chairs to show them the extension of the living space, and while you're out there, don't forget to walk them through the outdoor kitchen, stereo & TV.  
Staging an RV properly allows potential buyers to imagine all the adventures they are going to have and lets your RV sell itself. Staging an RV shouldn't be intimidating. It should be considered an opportunity to brag about your wonderful camper.  
How To Sell Your RV To Dealership
If you're considering selling your RV, Travel Trailer, Fifth Wheel, or motorhome, there are three ways you can sell your camper to an RV dealership. 
Expected Resale Value When Trading In A Used RV
The most popular way to sell your RV is by trading it in towards credit on a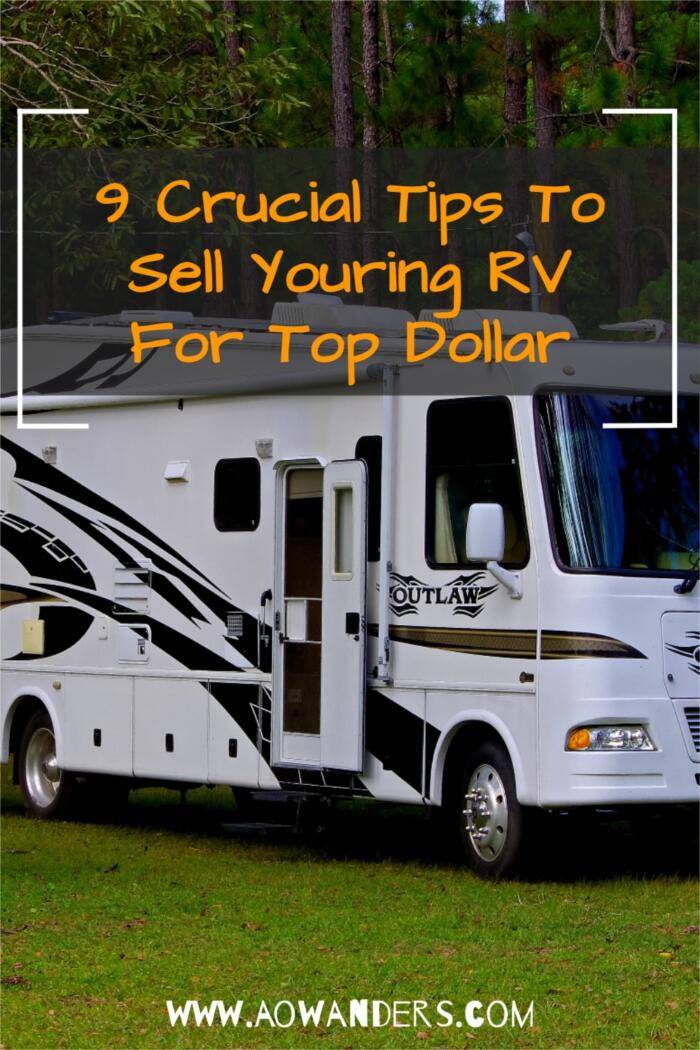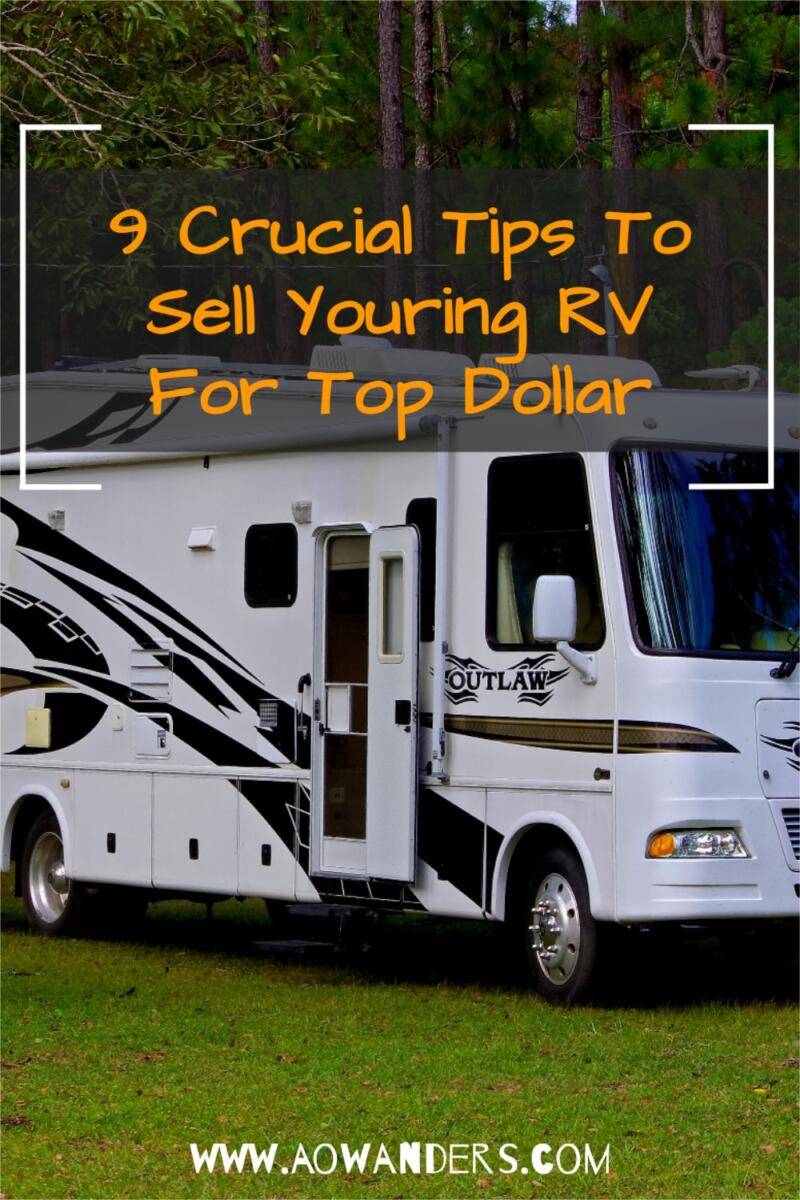 newer model. Most dealerships will offer RV owners around 65% of their RV's resale value. If the fair market value is $10,000, an RV dealership will offer you $6,500 for your used camper. 
Average Resale Value When Selling A Used Camper To An RV Dealership
Another option to sell your used camper to a dealership is by way of direct sale. Where you sell your camper directly to the dealership, and they will cut you a check for the value. In this scenario, most dealership only pays around 45% of your RV's resale value because they aren't getting the "double dip" reward.
When you trade-in your RV for a newer model, they offer you more money for your trade-in so that you feel like your getting a better deal on the new model. While you pay top dollar for a more expensive camper and they pay a fraction of market value for your used RV to increase the inventory on their lot. 
How Does Selling A Camper On  Consignment Work & What Are The Fees
The third method to sell your RV to a dealership is on consignment. Depending on where you live in the country, this is either non-existent or wildly the most popular option when selling your recreational vehicle to a dealership. 
Selling your RV on consignment is a wonderful alternative for RV owners who don't want to undertake the responsibility of selling their tiny home. Because the dealership will take care of all aspects of selling your used motorhome for you. 
RV dealerships will undertake the entire process of preparing your camper for resale. From service to maintenance. They will even do the deep cleaning for you, and some RV dealerships will go so far as to stage the interior to make it more appealing while it is on their lot. 
Selling your RV on consignment is a pretty straightforward relationship, and the fees associated are fairly reasonable considering everything that goes into selling a used camper. 
The fees for selling a camper on consignment at an RV dealership works in one of two ways. 
You can either sell it on consignment for a flat percentage of around 10%-15% of the final selling price, or you can determine a base price, and whatever the dealership sells it for above that price is there's to keep as a commission. 
For example, let's say your RV's resale value is worth $20,000, and you agree to list it for $18,500 on their lot. When it sells, if you signed a flat rate percentage contract of 10%, they would get $1,850. On the other hand, if they sold it for $22,500, they would get a commission check in the amount of $4,000. Both sides have their pros & cons, but ultimately what does it matter if you got paid and did none of the work to sell your Class A motorhome?
How To Sell Your RV Online
Not too long ago, to sell your fifth wheel, travel trailer, or Class B motorhome, you simply parked it in the front yard and slapped on a for sale sign in the window. Maybe you purchased a classified ad in the local newspapers. Hung up a flier at the local hardware store or laundromat. Maybe even drove it out to a campground to ask fellow campers if they knew anyone looking to buy a Class C motorhome. Whatever the tricks of the trade were back in the day, it has never been easier to sell a used camper than it is in today's world. 
The power of the internet allows you to intrigue potential buyers from around the world, and in most cases, free of charge. The one rule you want to keep in mind when trying to unload your RV is to post its availability anywhere and everywhere you can. 
Selling your RV on your own without the help of a dealership requires you to create the buzz through your own marketing skills. While that may be intimidating for some, it's actually quite easy because of how many options there are available to you to list your camper for sale on the internet. 
How To Create The Perfect RV Classified Ad
The challenging part is creating an intriguing ad that will capture a buyer's attention, and it starts with the title. If you want to get top resale value for your RV, you need to create allure by tapping into sentimental triggers. Use buzzwords in combinations that create curiosity so people will click on your ads. 
Creating The Perfect Title To Sell Your Motorhome
What you don't want to do is simply list the brand name of your camper or use some generic title that easily gets lost in the sea of online ads. 
I see it all the time. When a camper owner creates an ad titled, "2014 Winnebago View 24 J."
If a buyer knows the exact make and model of a camper they want, this would be the perfect ad for them, but that approach only attracts a small percentage of potential buyers. You want to attract as many visitors to your ad as possible. Remember, you only get one chance to make a first impression, and in this case, that's your title. 
Instead of trying to allure potential buyers with a bland, drab simple make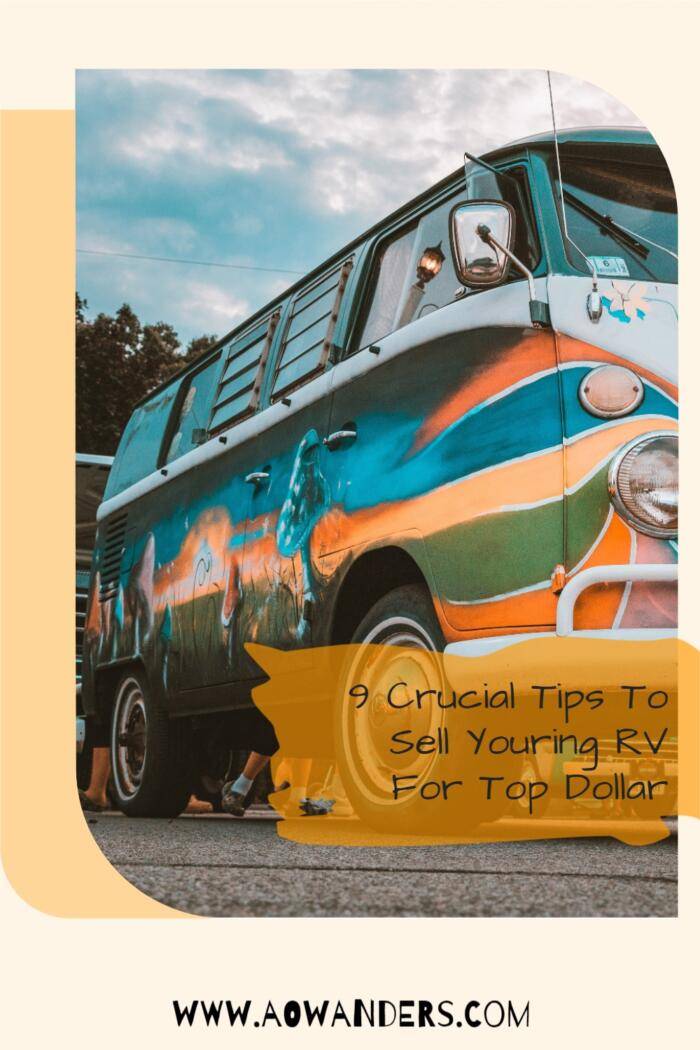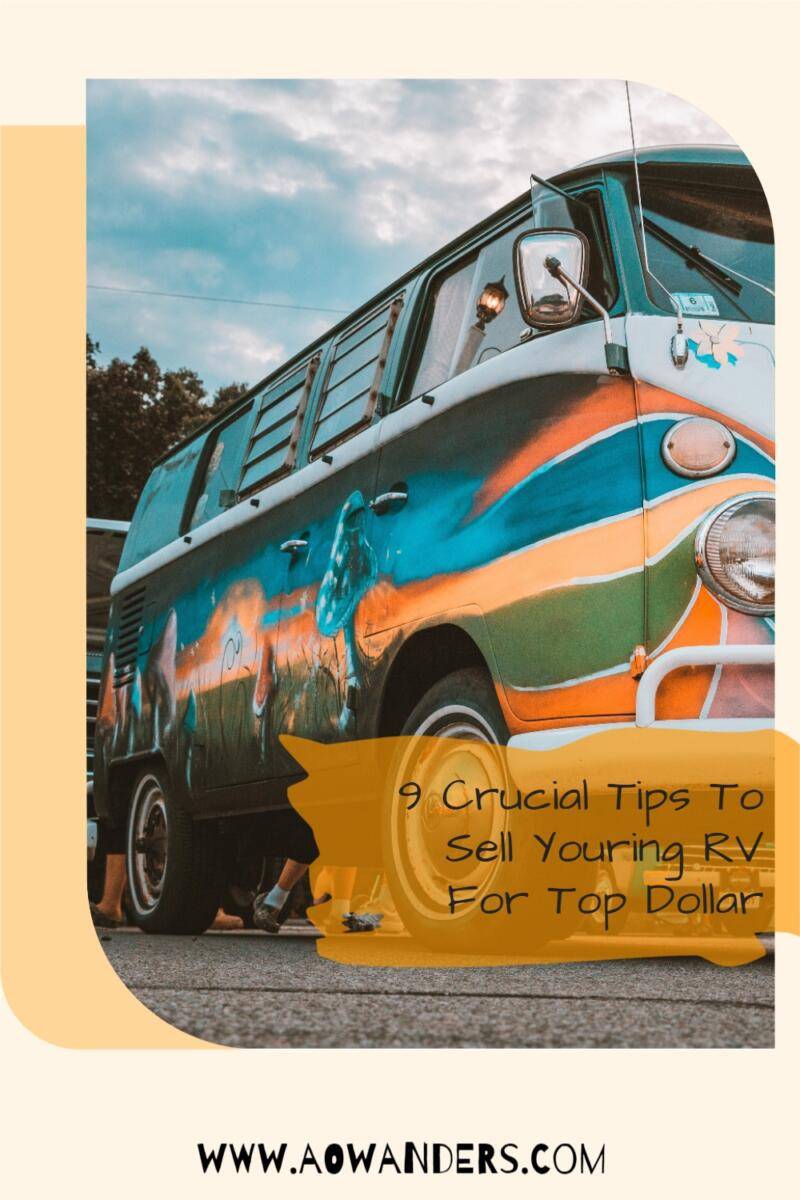 and model title, try something that envokes emotion among potential buyers. 
Check out these classified ad titles.
The Perfect Class B Camper For Road Trips Across The Country

A Wonderful Class C RV Big Enough For A Family of FIVE, But Small Enough For All 63 National Parks

Check Out This RV If Your Thinking About Full-Time RV Living

This Travel Trailer Can Sleep 8 People, 2 Dogs and Your Small SUV Can Tow It

Looking For A Travel Trailer With Space, Storage & Comfort

This 5th Wheel Is Big Enough To Host Holiday Parties, BUT WONT Break The Bank

Need A Mobile Office Space Check Out This Toy Hauler

This Toy Hauler Has Its Own Garage Perfect For ATVs or Use It As A Digital Nomad Workspace

Looking For A Truck Camper To Fit A 6-Foot Box But Big Enough For A Family

Fully Capable Off-Grid Camper Complete Solar Setup Strong Enough To Run You're A/C
See how these titles create intrigue while highlighting checkboxes on a potential buyer's checklist? Practice creating a handful of titles, and then test them out on your family to see what they think. It's not that difficult, and there really is no right or wrong answer, but if you want to sell your RV for a lot of money, you need to create intrigue and a sense of urgency from potential buyers.
How To Take Great Photographs For Your Online RV Ad
After you've created your perfect title, now you need to choose which photos you want to use in your online ad because photos will make or break your chances of selling your RV.
Here is where people make the most mistakes. You want photos that highlight your camper's features but won't lose the big picture. What I mean by that is no one wants to see a close up of the cabinets above your bed. No potential buyers are looking for the perfect picture of your dinette's seat cushion. Avoid taking 10 photographs of your camper at various campgrounds.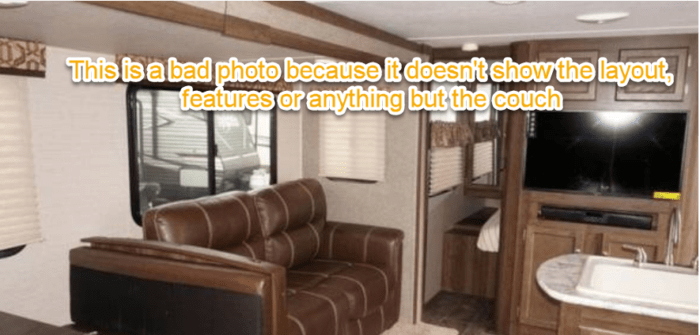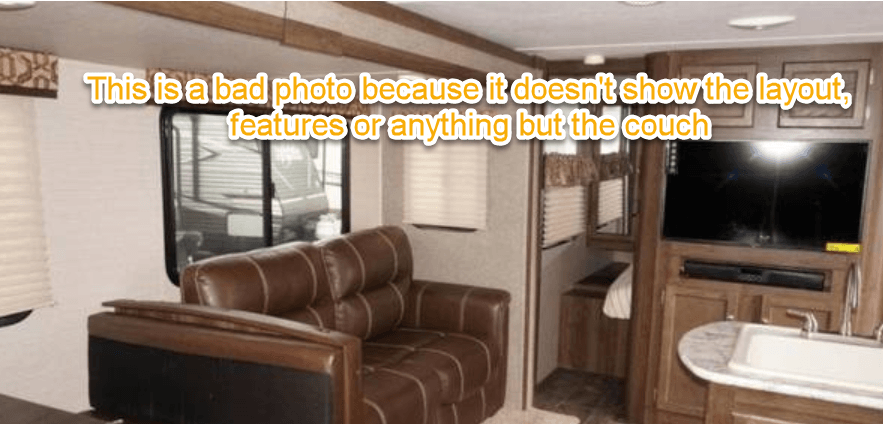 The key to taking good camper photographs is to stand at a vantage point that shows the layout plus the features. Stand at one end of the camper and take a photo that includes the kitchen, living room, and entertainment center. Take a photo that shows the interior of one full side of your RV. Photos that show an entire room versus one aspect of the room allows people to get a better understanding of the floor plan and how your camper is put together.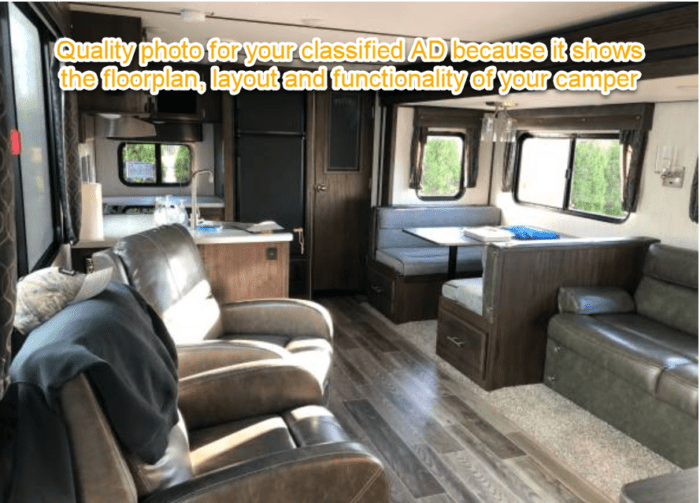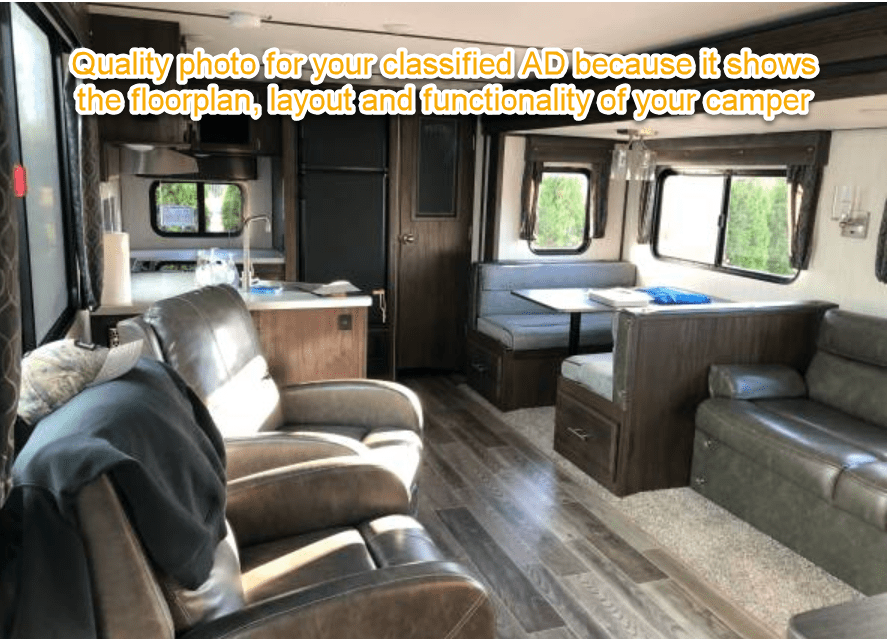 When taking a photo of your storage cubbies, it's a good idea to clean them out so that they look bigger because they are not all cluttered with your junk. Same with bathroom photos. Remove all your toiletries, shampoo bottles, towels, and shavers. This should have all been removed when you did your deep clean because people don't like looking at photos of a used camper with other people's belongings in them. It solidifies that it's a used camper, and people will judge based on the items they see in your photos. So it's best to remove all personal items before taking pictures. 
Another helpful tip is to put out your slides and open up the windows shades to let in the natural light. The more airy and spacious you can make it feel through a photograph, the more appealing your classified ad will be to potential buyers. 
You don't need to be a professional photographer. Just focus on taking pictures that show the whole story and not just a character in the story. Use the details within your classified ad to elaborate on all the features, amenities, and benefits of your camper. 
Three MUST HAVE photos to include your classified ad are a floorplan, interior, and exterior of your camper for sale. To get a professional floorplan for your camper, just google the make and model of your RV to find the right floorplan for your rig.
How To Write A Winning Classified Ad To Sell Your RV
The next thing you need to finalize your ad is to provide the details a potential buyer is looking for. The devil is in the details. The more details you provide, the fewer questions you will have to answer over the phone or through emails.  
A perfect RV classified ad will include every feature of your recreational vehicle. Here is an example of a perfect RV Classified ad, and as you can see, it doesn't have to be a wordsmith eulogy of perfection. 
>>>>BEST DEAL AVAILABLE <<<<< ~29FOOT CAMPER WITH 12 FOOT SLIDEOUT BIG ENOUGH FOR A FAMILY OF FOUR & VERSATILE ENOUGH TO GO ANYWHERE
Because my family's dynamic has changed, I'm begrudgingly selling our beloved travel trailer and hoping to find a buyer that will cherish this camper as much as we have. 
The only reason we are selling this penthouse is that with kids all grown up, we don't need something this spacious anymore. We have set our sites on a small campervan that would be perfect for our outdoor adventures. 
Before we get into the specs of my cozy travel trailer, I just wanted to let all potential buyers know that I have kept meticulous maintenance records, repair logs, and upgrade receipts. 
There has never been a leak. There is no water damage of any kind. I've regularly greased the slideout mechanisms every spring and fall. Re-caulked the seams every fall, and hire a professional detailer to deep clean our camper every fall. I have made a few upgrades in the kitchen to increase functionality and storage and have also added a complete solar setup for off-grid camping opportunities. 
Thanks again for looking at my travel trailer ad, and if you have any questions after reading the ad, please don't hesitate to contact me. I would be happy to answer any questions, offer a walk-through tour, and to all serious buyers, even offer to let you take it on a weekend camping trip to test it out. 
Here is a link to a video of the generator included in this sale. https://aowanders.com/best-onboard-generator-for-travel-trailer-for-less-than-200/
Currently, this camper is located in Minnesota, and I will deliver up to 200 miles after purchase if need be.
If you live farther away, I'd still be willing to deliver, but we would have to come to an agreement on a delivery fee/price.
I can provide a tutorial on how to use everything and even provide support if need be by phone, video, or email for any future situations.
One aspect of my camper that you won't find in the details below. 
My travel trailer for sale has a double vanity bathroom. Which you can take out and install a washer, dryer combo, and/or countertop dishwasher without losing any functionality if that is a feature you are looking for.
Details: 2013 KZ sportsman 760 square feet of living space Sleeps 4 adults comfortably- can sleep up to 8 ppl though.
Two 260 watt solar panels 1500 watt pure syne invertor(puts out clean electricity for high-end electronics like smartphones, TVs n computers)

60 amp charge controller 30-day old brand new champion 3400-watt dual fuel generator(runs off propane or gas)

Just replaced all 4 electrical brake setups- not because they were bad, just being proactive.

Everything works perfectly. A/C ice-cold Furnace burning hot Fridge runs on gas, electric, or battery. Microwave 3 burner stove n oven 2 deep sinks

14 feet of counter space 19 cupboards in the kitchen for storage

Full stand up shower Double vanity bathroom

Massive bathroom closet for linens, bedding, or even tools.

Wardrobe closets!!!

Under-bed storage

More Overhead cabinets in the bedroom

Extended-Stay Propane adapter with two 30 lb propane tanks.

Push-button automated 12-foot slide 20-foot awning push-button controls.

Surround sound speakers

Newly steel-reinforced slideout flooring

Removable couch for desk or office space.

If you enter it into nada blue book or kelly blue book, the resale value is $21,894.00.

The average nightly rate I pay at campgrounds is $35/night.

The average monthly rate I pay at RV parks is $360/month.

This is a fully self-contained rig that can be your tiny home, traveling home, lake cabin, or weekend warrior for years to come. I've relied on it deep in the backcountry of the mountains during ski season and even under the hot swelting sun of the Arizona desert.

The generator runs for 14 hours on 1 tank and is so quiet you cant hear it 15 feet away.

List Price is $18,500 OBO.

Want to try before you buy…$175/night ***will go towards purchase price***
Basic Information: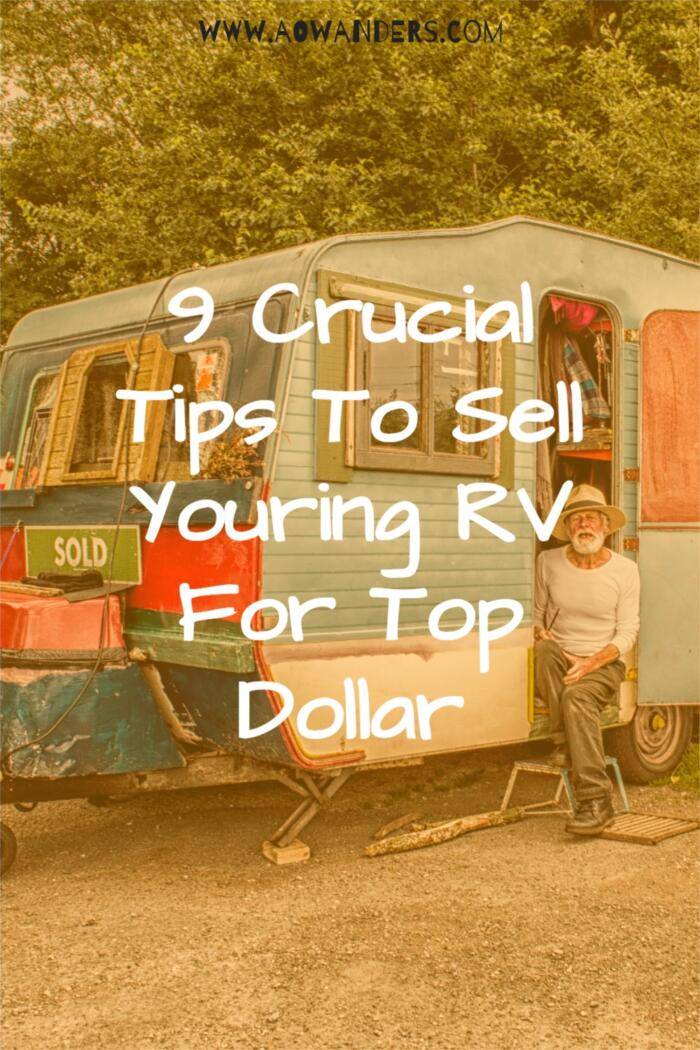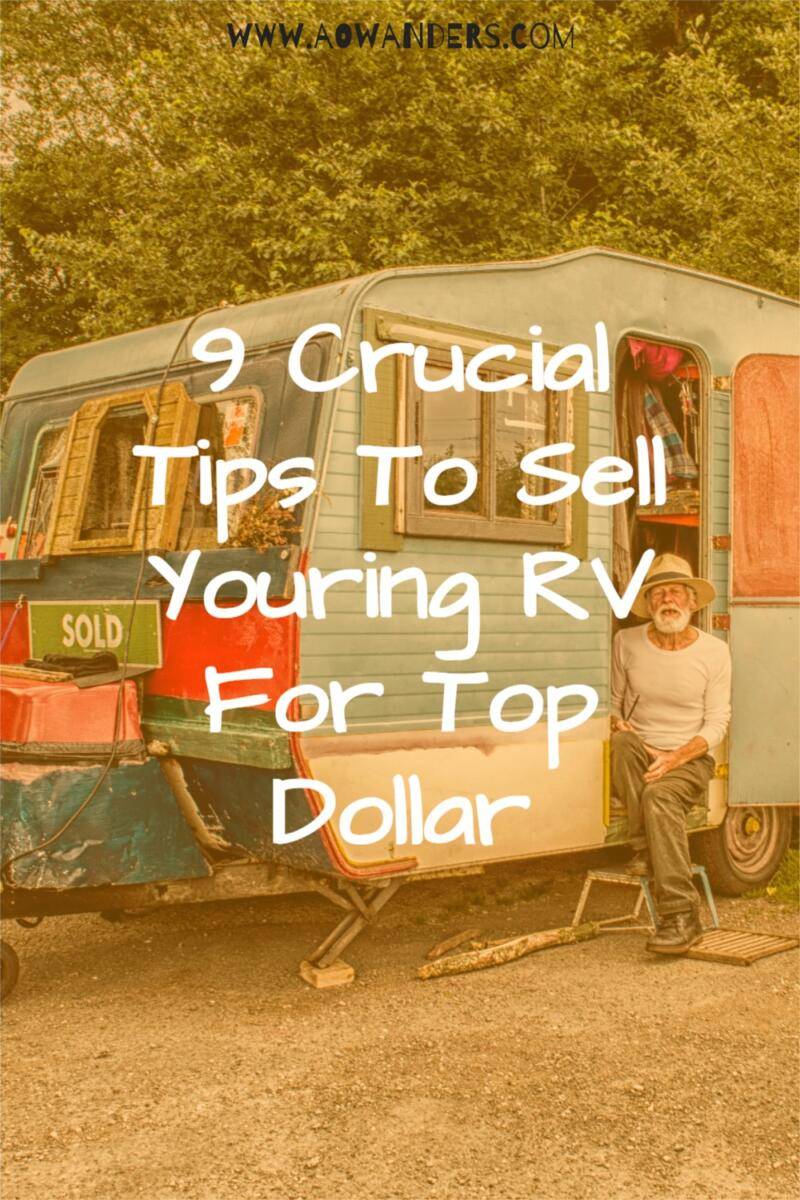 Year:

2012

Make:

 KZ

Model:

 Sportsman

Trim:

290RB

Stock Number:

 C21873904AZZX

VIN:

4YDT2387692AWTI0LX4114982000219

Condition:

 Used

Dry Weight:

4402

Type:

 Travel Trailer

Sleeping Capacity:

8

Length (Feet):29

Construction Body Material:

 Aluminum

Sidewall Construction:

 Fiberglass
Bedroom / Bath:
Bathroom Flooring Type: Vinyl

Bathroom Location: Rear

Bathroom Medicine Cabinet

Bathroom Mirror

Bathroom Vent / Fan System
Master Bedroom
Master Bedroom Door Style: Curtain

Master Bedroom Flooring Type: Vinyl

Master Bedroom Location: Front

Master Bedroom Mirror Doors

Master Bedroom Bunkhouse

Number Of Bathrooms: 1

Number Of Double Beds: 2

Number Of Queen Size Beds: 1

Shower

Shower Door Type: Curtain

Toilet

Toilet Type: Plastic
Cargo / Storage:
Comfort:
Air Conditioning (BTUs): 13,500

Heater

Sofa

Number Of Sofas: 1

Number Of Convertible / Sofa Beds: 1

Air Conditioning Type: Automatic

Sofa Material: Leather

Heater (BTUs): 30000

Heater Type: Automatic
Convenience:
Power Vent Fan

Sky Light

Roof Vents

Leveling Jack Type: Front Power / Rear Power
Drivetrain:
Electrical / Generator:
Exterior Plugs

Ground Fault Plugs

Battery

Voltage Meter

Air Conditioning Prewiring

Heat Prewiring

Battery Power Converter
Entertainment: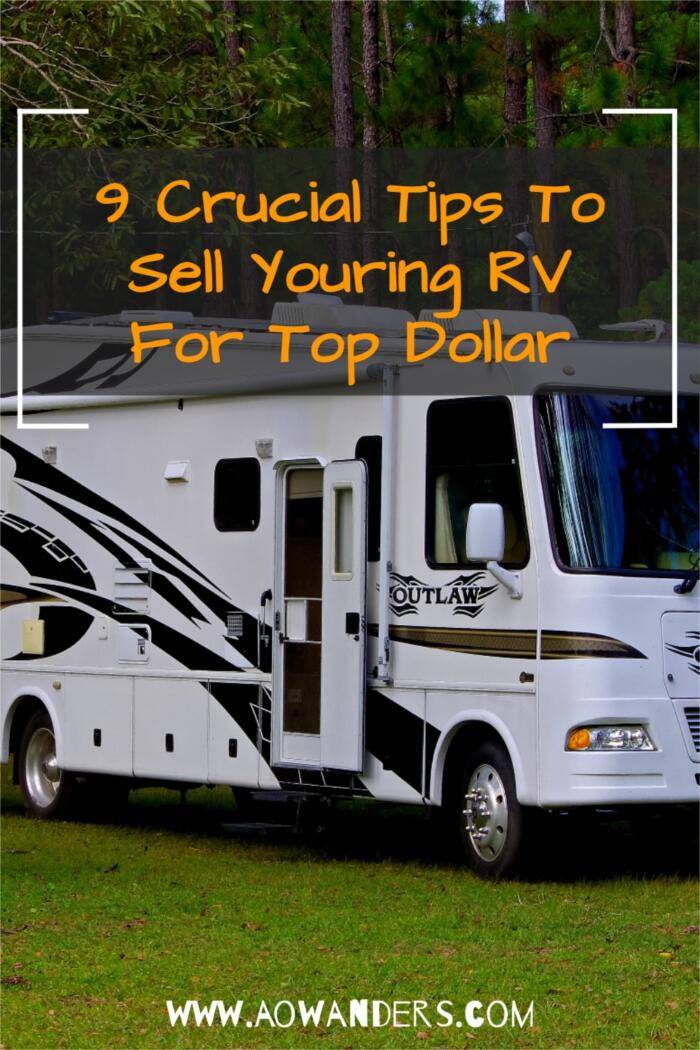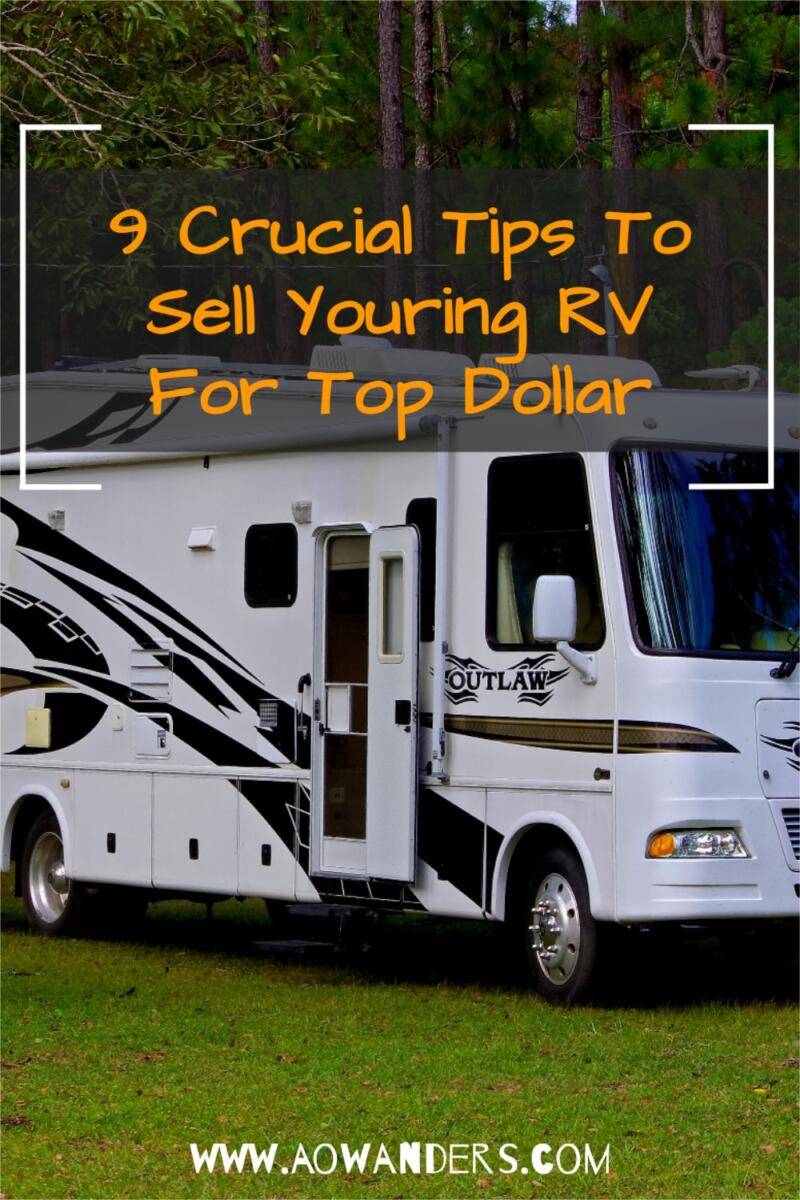 Television

Radio

Speakers

TV Antenna Prewiring

Cable Prewiring

Satellite Prewiring

Number Of Radios: 1

Number Of Televisions: 1

Speaker Location(s): Interior / Exterior
Exterior:
Exterior Flood Lights

Exterior Shower

Retractable Roof Antenna
Holding Tanks:
Fresh Water Holding Tank Gauge

Gray Water Holding Tank Gauge

Black Water Holding Tank Gauge

Holding Tanks

Number Of Fresh Water Holding Tanks: 1

Number Of Gray Water Holding Tanks: 1

Number Of Black Water Holding Tanks: 1

Total Black Water Tank Capacity (gal): 30

Total Black Water Tank Capacity (l): 113.6

Total Fresh Water Tank Capacity (gal): 43

Total Fresh Water Tank Capacity (l): 162.8

Total Gray Water Tank Capacity (gal): 30

Total Gray Water Tank Capacity (l): 113.6
Interior:
Interior Wood Finish

Wallpaper

Living Area Location: Front
Kitchen:
Oven/Stove Overhead Fan

Microwave Oven

Exterior Kitchen

Sink / Faucet

Kitchen / Living Area

Oven / Stove

Refrigerator

Sink Cover / Cutting Boards

Number Of Oven Burners: 3

Oven / Stove Layout: Oven / Stove

Kitchen / Living Area Flooring Type: Vinyl

Kitchen Location: Center

Kitchen Table Configuration: Bench Seats

Refrigerator Power Mode: Electric / Propane

Refrigerator Size: Mid-Size
Safety:
Smoke Detector

Carbon Monoxide Detector

Propane Alarm

Emergency Exit(s)
Slide-Outs & Awnings:
Slide Outs: 0

Awnings: 1

Awning

Power Retractable Awning

Awning Length (ft): 15

Awning Length (m): 4.6
Specifications: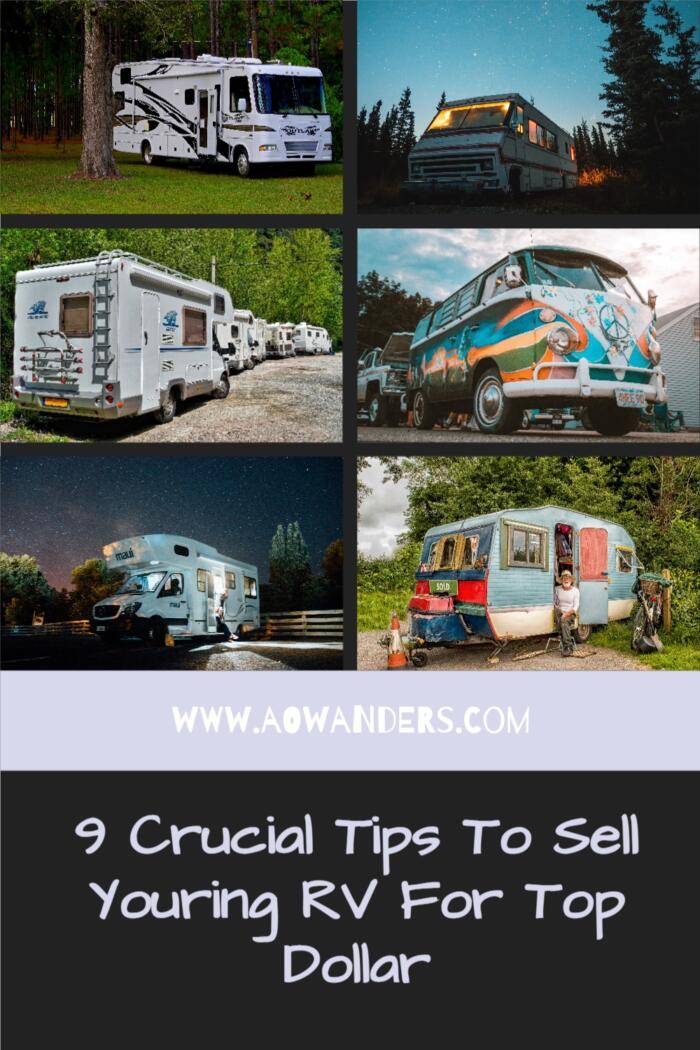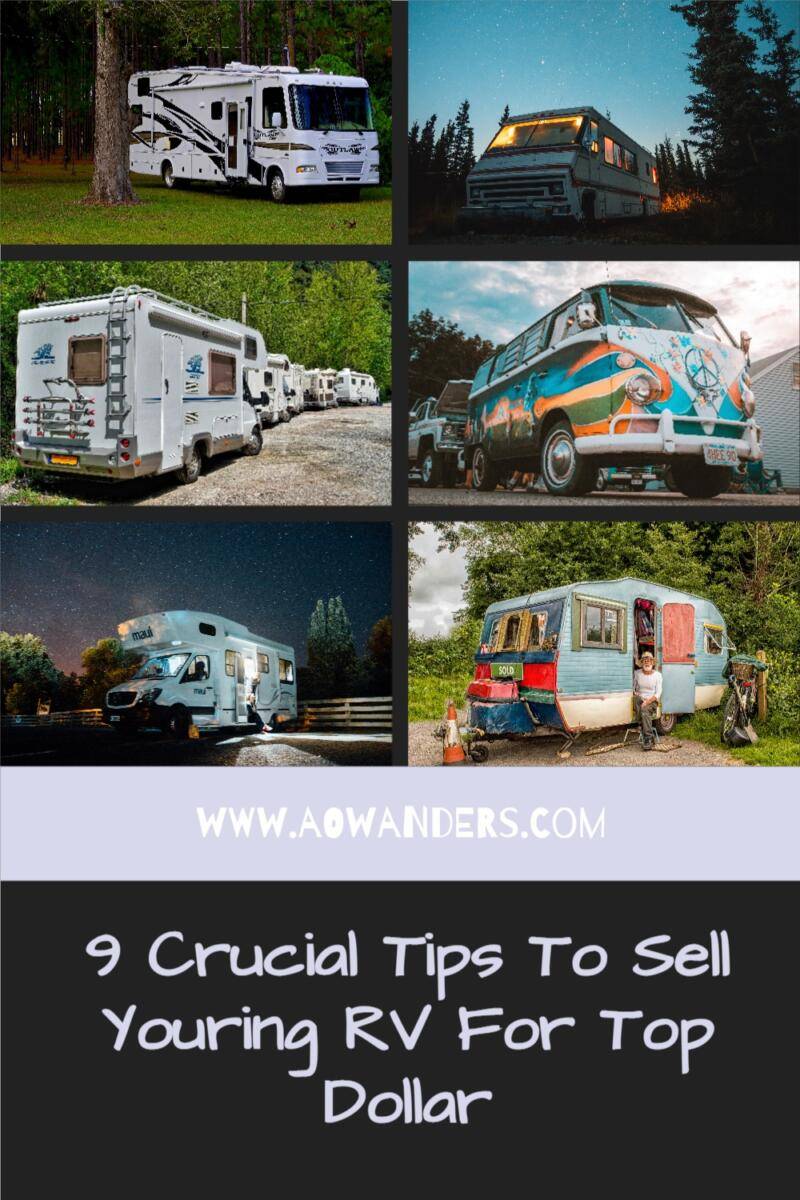 Freeze Proof Insulation

GVWR (kgs): 2449.4

GVWR (lbs): 5400

Height (in): 122

Height (mm): 3098.8

Hitch Weight (kgs): 197.8

Hitch Weight (lbs): 436

Length (ft/ft): 25

Length (ft/in): 5

Length (in): 305

Length (m): 7.7

Length (mm): 7700

Number of Doors: 1

Payload Capacity (kgs): 452.7

Payload Capacity (lbs): 998

Width (in): 96

Width (mm): 2438.4
Suspension / Braking / Wheels:
Spare Tire Location: Exterior Mounted

Wheels Composition: Aluminum

Rear Tire (Full Spec): ST205/75R 15D

Rear Tire Aspect Ratio: 75

Rear Tire Speed Rating: D

Rear Tire Width: 205

Rear Wheel Diameter: 15

Brakes

Wheels

Tires

Spare Tire

Front Brake Type: Not Applicable

Rear Brake Type: Electric Drum
Utility Hookups:
Number Of Propane Tanks: 2

Water Heater Pump Power Mode: Electrical / Propane

Water Heater Tank Capacity (g): 6

Water Heater Tank Capacity (l): 22.7

Total Propane Tank Capacity (gal): 9.4

Total Propane Tank Capacity (lbs): 40

Water Heater Tank

Rear Bumper Drain Hose Carrier

Propane Tank Cover

Propane Tank(s)

Water Heater Tank Bypass
Redefining expectations for ultra-lightweight travel trailers, the redesigned Passport GT and SL Series offer less weight and more of everything—more style, more comfort, more technology, and more ways to maximize your camping adventures.
As you can see, this is a complete RV classified ad. Answers every question a potential buyer could have. Includes photos and technical specifications along with why the owner is selling and even includes a link to an outside source regarding the generator being offered in this deal. 
Best Websites To List Your RV For Sale
Now you need to figure out where to post this detailed classified ad. You've done the deep cleaning. Gathered your documents. Stage'd your RV to look as inviting and as cozy as you can. Created the perfect title and crafted the best-classified ad you can. Took amazing photos, and now you want to know where to list your RV for sale.
To be honest, there is no "perfect" site for selling used RVs. There are a few like RVtrader & RVT that are nothing more than an RV classified website, but you want to list your RV everywhere. 
The more places you list it, the more potential buyers you will attract. You want to list your camper in RV forums, online auctions, and official RV sites. Check out the table below for links to these websites.
Placing your camper classified ad, where other RVers hang out will only increase your odds of selling your camper for top dollar!  
Listing your RV for sale on sites like Craigslist only increases the pool of potential buyers, but one of my favorite places to list a camper for sale is eBay. Because you can set the base price so that no one can bid below that, but the bonus of using eBay is that a bidding war between users can raise the price of your camper dramatically. I once sold a 1980 class C RV for over $30,000 because three eBay users got into a bidding war over it. 
Publishing your RV classified ad on RV forums also expands the potential buyer pool. In my opinion, the best places to list your RV for sale are websites with a large audience and no fees, like Facebook. You can find all sorts of Facebook groups that have 20,000-200,000 group members looking to buy used RVs. 
Check out the table below to see my favorite websites to sell your RV online.
| | | |
| --- | --- | --- |
| Website | Cost to Post | Audience Size |
| | Free | 1 Million Registered Users |
| | Free | 300,000 Registered Users |
| | Free | 700,000 Registered Users |
| | Free | 130,000 Registered Users |
| | Free | 480,000 Registered Users |
| | Free | 270,000 Registered Users |
| | Free | 80,000 Registered Users |
| | Free | 110,000 Registered Users |
| | Free | 65,000 Registered Users |
| | Free | 260,000 Registered Users |
| | $5/Listing | 1 Million Daily Users |
| | Percentage of Sale Price | 1 Million Daily Users |
| | $35/2 weeks | 600,000 Monthly Visitors |
| | $20/30 days | 400,000 Monthly Visitors |
| | Free | 20,000 Registered Users |
| | Free | 51,000 Registered Users |
| | Free | 14,000 Registered Users |
| | Free | 71,000 Registered Users |
| | Free | 27,000 Registered Users |
| | Free | 6,000 Registered Users |
| | Free | 4,000 Registered Users |
| | Free | 18,000 Registered Users |
| | Free | 140,000 Registered Users |
I can't list them all because there are too many, but follow this link to see All Facebook Camper Selling Groups that you can list your RV for sale at no cost!
How To Get The Highest Resale Value On Your Used RV
Let's recap so to ensure you get top dollar for your used RV. 
Gather Your Documents

Deep Clean

Catch Up On Maintenance

Service Your Camper

Stage Your RV

Create An Amazing Classified Ad

Post Your Awesome Classified Ad Everywhere
If you do these 7 items to sell your RV, you should have no problem getting the highest resale value available. 
One last tip to selling your RV for the most amount of money. If possible, try and sell your RV in destinations that have affordable housing problems. 
Like Minot, North Dakota, where thousands of seasonal workers flock into town, and there's no housing for them. Consider listing your RV in places that just experienced a wildfire. Just because people have lost everything doesn't mean they don't need a place to sleep. Create a win-win for both you and the victims of wildfires, hurricanes, or other natural disasters. If you want to sell your RV for top dollar, you need to be a little crafty. Put in a little work. Do a little research, and know your audience. 
Hope you found some useful tips here, but I'm sure you'll let me know in the comments below if I missed anything. Enjoy and good luck. 
Great Destinations for RV Rentals
RV Rentals By City

RV Rentals in Anchorage AL
RV Rentals in Phoenix, AZ
RV Rentals Tuscon, AZ
RV Rentals in Los Angeles, CA
RV Rentals in Sacramento, CA
RV Rentals in San Diego, CA
RV Rentals in San Francisco, CA
RV Rentals in Colorado Springs, CO
RV Rentals in Denver, CO
RV Rentals in Jacksonville, FL
RV Rentals in Miami, FL
RV Rentals in Orlando, FL
RV Rentals in Tampa, FL
RV Rentals in Atlanta, GA
RV Rentals in Chicago, IL
RV Rentals in Kansas City, MO
RV Rentals In Las Vegas, NV
RV Rentals in Charlotte, NC
RV Rentals in Columbus, OH
RV Rentals in Portland, OR
RV Rentals in Austin, TX
RV Rentals in Dallas, TX
RV Rentals in Houston, TX
RV Rentals in San Antonio, TX
RV Rentals in Salt Lake City, UT

RV Rentals By State

RV Rentals in Alaska
RV Rentals in Arizona
RV Rentals in California
RV Rentals in Colorado
RV Rentals in Connecticut
RV Rentals in Florida
RV Rentals in Georgia
RV Rentals in Maine
RV Rentals in Maryland 
RV Rentals in Massachusetts
RV Rentals in Michigan
RV Rentals in Minnesota
RV Rentals in Montana
RV Rentals in New Hampshire
RV Rentals in North Carolina
RV Rentals in New York
RV Rentals in Ohio
RV Rentals in Oregon
RV Rentals in Pennsylvania
RV Rentals inTexas
RV Rentals in Utah
RV Rentals in Vermont
RV Rentals in Virginia
RV Rentals in Wisconsin
All Other RV Rentals
RV Rentals by Type