Minnesota is Not A Camping Mecca
Quick Reference Table of Contents
In the land of 10,000 lakes, you'd think there would be at least 10,000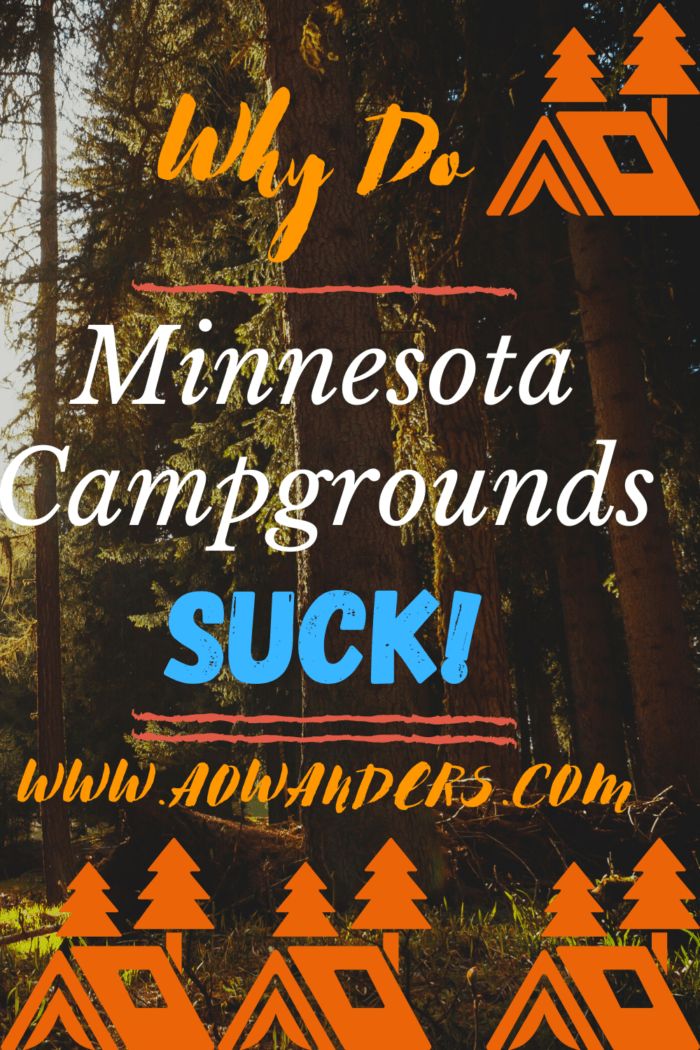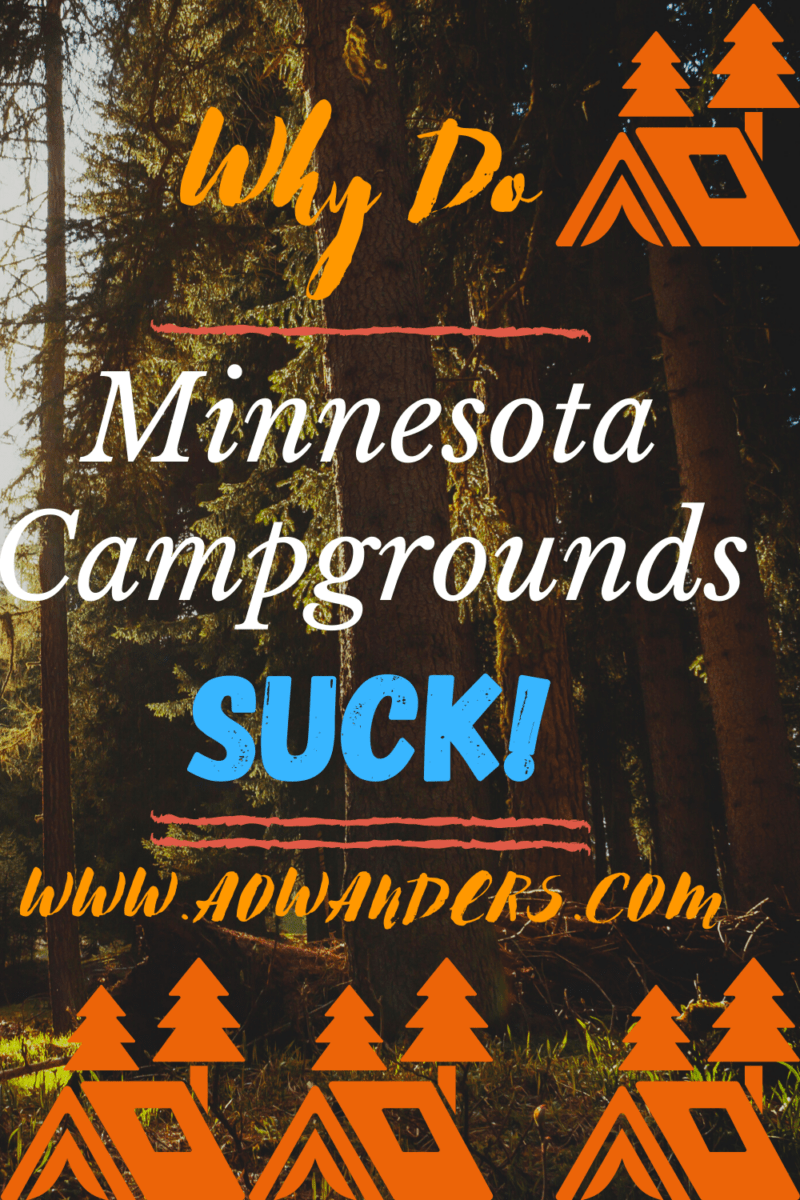 excellent waterfront campgrounds, but as a local born and raised, I can quickly tell you that's not the case. I used to think Minnesota was the camping capital of the world. Still, after years of travel, I've seen better campgrounds in one town than the whole state of Minnesota has to offer the world.  MN Campgrounds are awful, and if you don't think so, here are my 7 reasons why Minnesota campgrounds suck!
Minnesota Campground's Destinations Host Flying Vampires
Like I said, "I was born and raised in this state." Spent my entire childhood camping with the family on the weekends. Until that turned into trail building and land development of our 200-acre family hunting plot. Which was next to a 3,000-acre swamp, also known as an all-inclusive destination mosquito resort.  
Related Posts

I know a thing about mosquitoes and MN bugs in the summer. So much, in fact, I tell people the MN state bird is the mosquito, and the horse flies will kidnap little children and carry away small dogs. The flies and bees will ascend on you like a Kodiak bear to a salmon run in Alaska. Which, by the way, is much more enjoyable than continually fending off the flying insects of Minnesota campgrounds.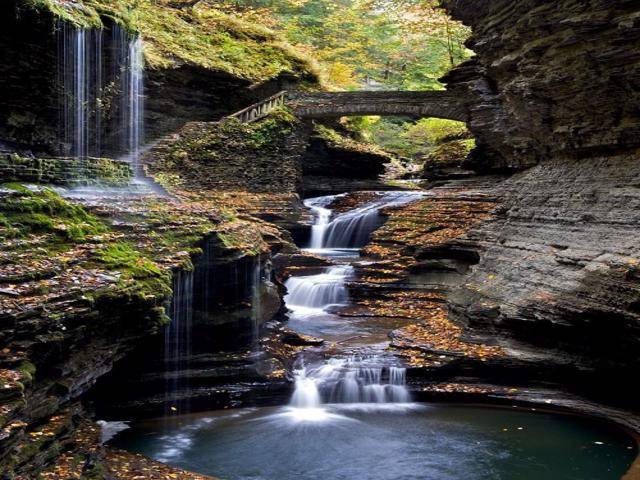 I would rather high dive into a pool of broken glass than spend one night at a Minnesota campground from May – September. You literally have to take a bath in 30% DEET or higher bug spray to have any chance at not being eaten alive by the carnivorous bugs of Minnesota. I recommend not taking any chances and just buy the $19 bottle of 100% DEET bug spray.  
Lather yourself up, including your hair, clothes, and shoes. Don't worry about missing an area. The MN mosquito will let you know in a nanosecond.  
I used to think mosquitos and s'mores where just part of the camping adventure.  
They go hand in hand.
You can't have one without the other.
Then I ventured outside of the mosquito capital of the world and discovered the greatest lie never told. That you can actually camp in peace. Without having to display your weekend battle scars from an endless onslaught of flesh-eating enemies. You didn't need to run through a car wash to remove the 18 layers of useless bug spray coating your body, hair, clothes, and shoes.  
It was a life-changing moment to be sitting on top of a mountain watching the northern lights dance to the crackle of a campfire, and not burn thousands of calories swatting at thin air to protect yourself from relentless armies of buzzing little insects.  
Minnesota Campgrounds suck if for no other than reason than the massive herds of mosquitos that thrive in stagnant bodies of water found all over the "Land of 10,000 Lakes!"
Who Needs A Sauna at Your Minnesota Campground Destinations
The secondary reason the campgrounds of Minnesota are so god awful is because of the suffocating humidity of this prairie state. Before venturing outside Minnesota's borders, I was oblivious to the unbearable humidity levels found throughout central and southern MN.  
Playing in the mountains for ski season, my body readjusted itself to more humane levels. However, fleeing the mountains this last summer because of Covid-19, I was reintroduced to the torture Minnesotan's endure every summer.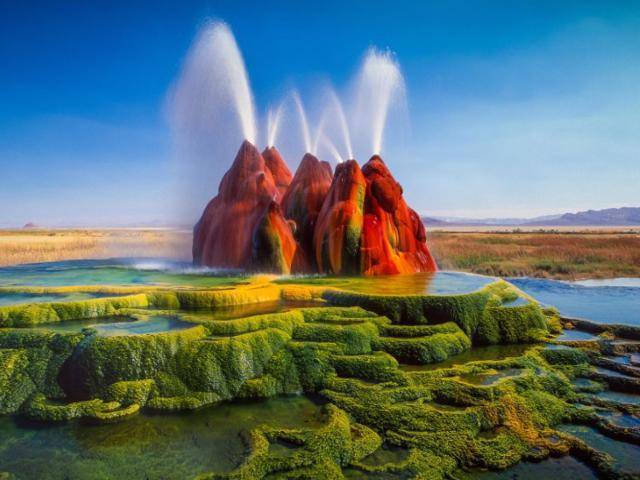 Growing up as a kid, I was so active that I had less than 1% body fat. In high school, my first three (3) hours of class were gym classes. After school, I had football, baseball, and hockey games or practices before playing more sporting activities with the neighborhood kids.
I was in such good shape that I could change from my equipment to my street clothes without showering after playing an entire sporting event. Because I didn't sweat one drop. I'm still in better shape today than most teenagers are, and this last summer, I was drenched in sweat for over 90 days!!!
Kota, my beagle travel partner, literally refused to get out of bed most days. He shuffled around the campsite all summer long like the old man he is. Still, as soon as the temperatures dropped and the humidity died in October, he was a young pup again.  
I could end my list right now with Minnesota campgrounds suck because the mosquitos are vicious, and the humidity is suffocating! But Minnesota campgrounds suck for a host of reasons. I can't just stop at those two because I've got five (5) more legitimate reasons to go.
A Turtle Race Lasts Longer Than MN Camping Season
If you can ignore the mosquitoes and the humidity of camping in Minnesota, I want to know how you voluntarily accept a 40 day camping season! I've sat in line at the DMV longer than the Minnesota camping season.  
Don't get me wrong I am 1,000% on board with the ultimate 40 day Minnesota camping season. Because of how beautiful and comfortable the weather is, but did you know out West there are towns with that exact same climate 200 days out of the year?  With more landscape beauty than all of Minnesota combined?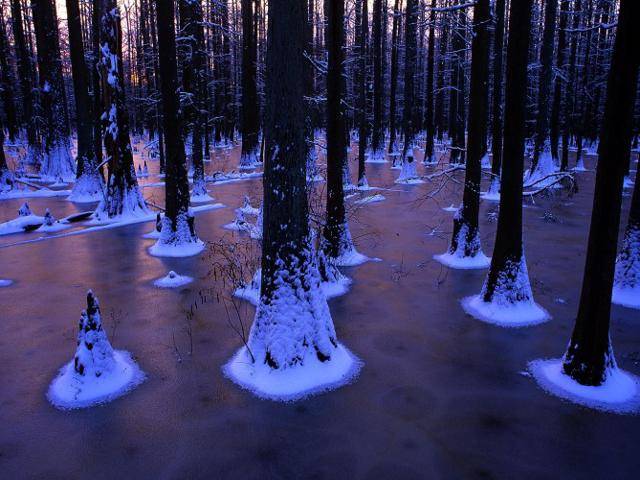 In Minnesota, the bugs begin to hatch at the end of April, and they are in full bloom by mid-May. The humidity moves in come June, and by July, the heat is not intoxicating. The combination of these three (3) elements are insufferable!
Who could enjoy the outdoors while being attacked 24 hours a day from insects and weather? The best time of the day in Minnesota is at 3 am when you only have to deal with the mosquitoes. During a Minnesota camping season, the only good thing is air conditioners and readily available lakes to jump in and cool off.  
Minnesota Camping Destinations Are Pure Sewage
Speaking of lakes, beware they are just another reason to hate camping in Minnesota. Not only are they infested with chiggers, a water mite, but Minnesota lakes are also filthy!!! After spending multiple summers out west up in the mountains, I can't even comprehend how someone voluntarily steps into any body of water near the Twin Cities. They are all polluted, murky, mucky and muddy.  Slimy, and overrun with weeds. You can't even see more than a foot deep, and oh yeah, they're all infested with a water mite that attacks like a mosquito.  
Besides cooling off and fishing, I'm not sure why central and southern Minnesota lakes are considered an area attraction. In fact, officials have warned not to eat more than one fish a week due to the power plants along the Mississippi shore.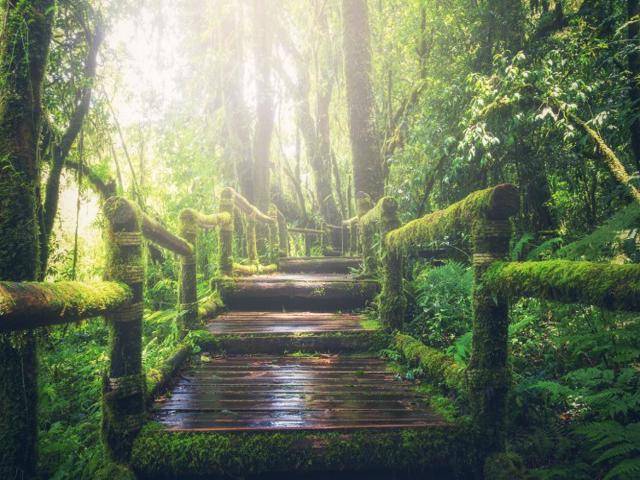 Is it really worth bragging about 10,000 lakes that are pure torture to camp near, swim or fish out of? Just asking?  
Are Minnesota Campgrounds Politically Correct Examples of Inflation or Just Greedy
On top of the tiny Minnesota camping season window, there's an even worse factor at play here, and its the campground owners!! At some point, Minnesota campgrounds migrated from daily, weekly, and monthly campground rates to seasonal only rates! Yes, you read that rite.  
Somehow the camping community of Minnesota has allowed campground owners to charge thousands of dollars upfront, usually to be paid a whole year in advance, for people to camp at a campground the following year!!! ARE YOU KIDDING ME????
For example, when I rushed home at the beginning of the Coronavirus pandemic from Idaho's mountains in March, I had to boondock camp in the suburbs of Minnesota in a mechanics parking lot. Because I hadn't paid for a season pass for the 2020 MN camping year, and none of the campgrounds were even open anyways. And they weren't closed due to the Coronavirus. No, they were closed because they didn't bury the waterlines below 8 feet when they built their campground "x" number of years ago. If that doesn't sound absurd to you, let me put this into perspective for you.  
For the last 12 years, I can and have lived at 9,000 feet or higher in elevation during the winter months for ski season at a campground for less than $200 a month in rent. But in Minnesota, they aren't even open from October 15th -May 25th. When they do open, only those who have paid $1,800-$4,500 are allowed to camp at those temporarily opened campgrounds!!! 
Minnesota Campgrounds Are Like Black & White Silent Movies
Lets say you were unlucky enough to afford one of these waterfront campsites to torture your family with 100 days out of the year. Besides getting eating by bugs both on land and in the water while battling the Midwest's ridiculous climate, what are you going to do for entertainment?
There's only one amusement park in the state. There's not a landscape of granite beauty towering above you. Hiking pretty much amounts to walking in a field that smells like cow manure.  Maybe that's because there's cows in the field with you, but who knows.
There's a giant mall if you feel like spending money on a bunch of materialistic things, but let's be honest, most RVers are die-hard minimalists! Let's be even more honest; no one in the country is talking about Minnesota's endless area attractions. Some may use that heading for states like Hawaii, Utah, Washington, or even Alaska.  No one is lumping them with Minnesota.  
I mean, in all seriousness, some campgrounds brag about being next to a giant ball of yarn or an oversized wooden statue of a blue ox. But ask yourself how long can either of those "area attractions" actually hold your attention. Better yet, how long until your kids would rather burn ants with a magnifying glass or eat chicken nuggets from McDonald's?  
Minnesota Camping is Delusional Pictionary on its Best Day
Minnestoa campgrounds brag about their outdoor lifestyle, but what they don't comprehend is the lack of passion for hunting and fishing from out of state visitors. It's not like hunting is a year-round option here, and fishing costs, I think, $54 for a non-resident. Still, there are 23 different license options for non-resident fishermen. So who knows it could be like Alaska and cost tourists hundreds of dollars just to try and catch a quarter-pound sunny one afternoon. 
The outdoor lifestyle that Minnesotan's brag about requires expensive toys that require lots of maintenance and even more government-regulated fees to operate them. Generally speaking, the individuals that own these toys live up to the stereotypes your visualizing right now.
This is unfortunate because not everyone is a redneck hillbilly with no respect for other people's property, but that is exactly what your neighbor will be.  At any one of the Minnesota campgrounds south of Duluth!
So if you can deal with a relentless onslaught of land and water flesh-eating insects.  An an unbearable suffocating climate at an absurd price hike for a limited amount of access.  So that you can hang out with your neighbor's the Clampet's!  Than Minnesota camping might be all right. Still, I think we can all agree under these circumstances, Minnesota campgrounds and their owners SUCK!!
Don't get me wrong the North Shore up by Grand Marais and the Boundary Waters National Park are amazing.   Because they don't have the bugs, humidity, heat, rednecks, or blandness of the rest of Minnesota possesses. 
I'm sure you can't wait to disagree in the comments below, but remember that I'm not a road-tripping tourist just passing through. I was born and raised here, and lucky enough to sample other forms of camping other than the miserable Minnesota camping season!  I'd rather be dragged across a dry river bed behind a sand rail dune buggy than camp in Minnesota ever again!
My Favorite Travel Booking Resources: Most Affordable & Efficient Travel Booking Tools I Use Everyday
Book Your Flight
Find a cheap flight by using Skyscanner or Momondo. These are my two favorite "flight" search engines because they search through websites and airlines around the globe and offer a calendar view to find even cheaper flights for flexible travelers.  Check out these UNIQUE destination deals or my favorite All Inclusive Booking Travel Tool!
Rent An RV
Find cheap RV rentals for your next adventure by using Outdoorsy or RVshare.  These are my two favorite "RV" search engines because they allow you to rent from private RV owners, and offer a wide variety of chooses at affordable rates.  Want to start making money by renting out your RV?  List it with Outdoorsy or RVshare.
Book Your Accommodation
You can book your hostel with Hostelworld. If you want to stay elsewhere, use Booking.com as they consistently return the cheapest rates for guesthouses and cheap hotels.  Get a $40 credit for booking with AirBnb.  Need to book a private campsite use my favorite RV booking site Hipcamp!
Looking For A Travel Community
Join the Escapees travel club to meet fellow travelers and talk about all things related to RVing and overland travel.
Travel Packages & Tours
Are you looking for worldwide tours and travel packages?  Check out my go-to source — IntrepidTravel!  Looking for more family related travel packages and tours book with GAdventures.
Don't Forget Travel Insurance
Travel insurance will protect you against illness, injury, theft, and cancellations. It's comprehensive protection in case anything goes wrong and will cover things like transport security, crisis response and medical transports such as Life Flight. Why go on any trip without a safety net that costs less than a case of beer? I've been using SafetyWings for years without any issues.
My favorite companies that offer the best service and value are:
SafetyWings (ONLY $35 & Covers USA Travelers)
World Nomads (for everyone below 70)
Insure My Trip (for those over 70)
Medjet (for additional travel insurance coverage like medical transport, travel security & crisis response)
Looking for the best companies to save money with?
Check out my resource page for the best companies to use when you travel! I list all the ones I use to save money when I travel – and I think will help you too!
Just Want To Support This Amazingly Resourceful Website
Websites incur constant fees!  From hosting costs to massive amounts of personal time creating beneficial content for readers to consume at their leisure.  To help offset those costs or just to say, Thank You.  You can help support this community by shopping through any of the links found on my resource page.  Shop on Amazon through this link and I'll get a small commission, or you can directly support this site through Paypal donations.  None of this is a requirement its just helpful and creates a better community for all of us.