Freedom Of Cheap RV Living
Quick Reference Table of Contents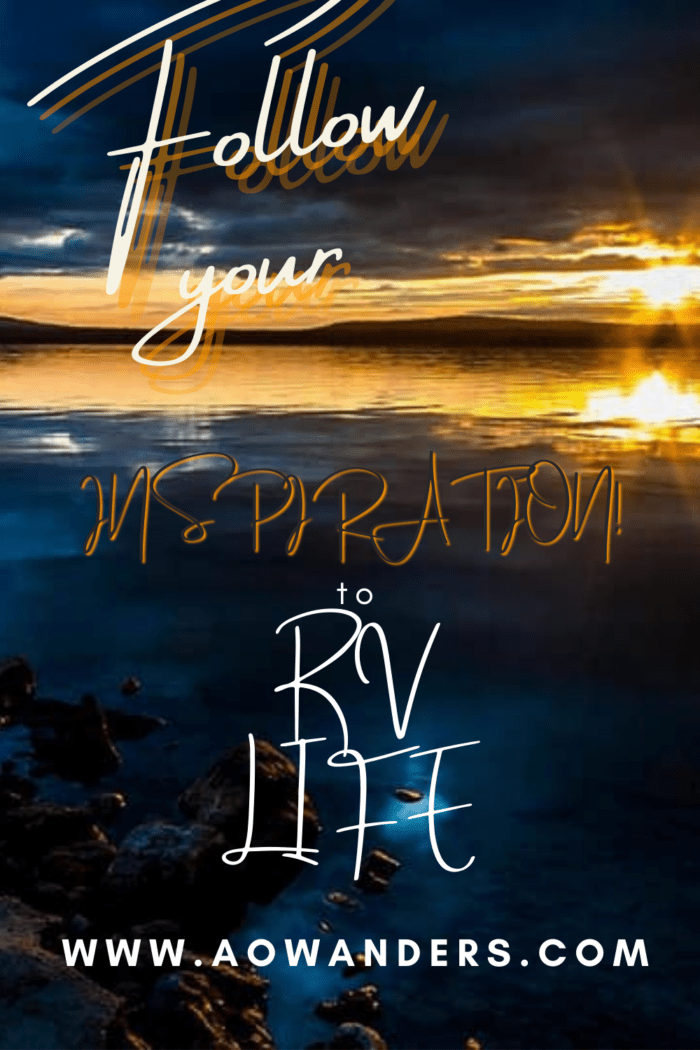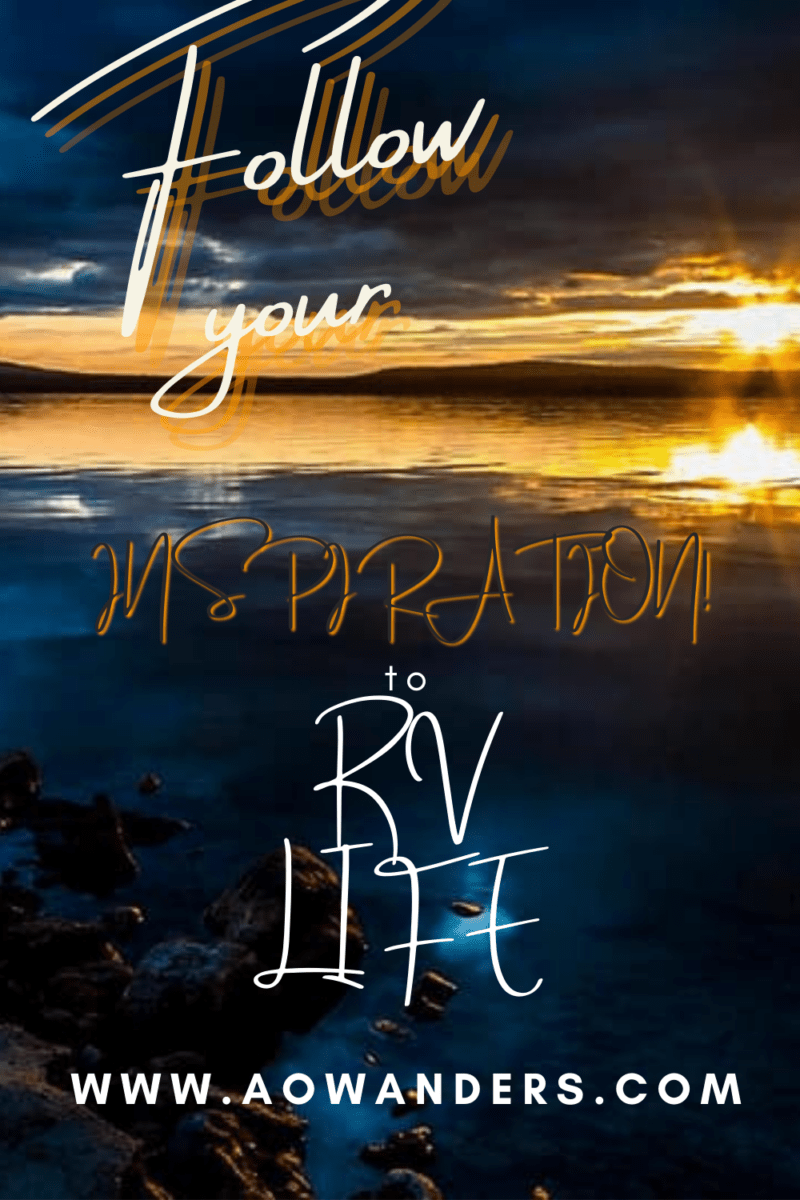 So you bought your RV, and you're about to hit the road. You're finally ready to join the wave of aspiring nomads who want to embrace the many joys of RV life. If you're wondering how to get started, you're not alone. Most folks start off knowing nothing except that life as an RVer appears unpredictable, chaotic, and a tad bit daunting with a full plate of adventure.
RV Life Resources
It's that last part that really sets the tone and allures us to this thing called "RV Life." Hence, why I am here — to help you through the "RV buying process." I want your initial taste of RV life to be a positive one, so I've come up with 5 tips that'll get you ready for this beautiful thing called full-time RVing. Of course, the experience will eventually be your best teacher because, in life, it always is, but let me help you avoid a few common RV buying mistakes.
RV Life Related Reads

Rest assured, these 5 tips will make your life as an RVer a whole lot less stressful – and a whole lot more fun. Are you ready to learn how to buy the rite RV for the rite reasons?
Before Buying An RV Get To Know Your RV
Buying an RV is more than just buying a vehicle to a membership of freedom. It's more than just making sure there are living quarters with a waterproof roof and a robust sounding engine that doesn't leak oil.
To buy the rite RV, you need to train your "RV eyes."
What do I mean by "RV eyes?" You need to train yourself to look past the transformer furniture. Realistically examine the camper accessories and high-end finishes. For example, the kitchen sink is notorious for being useless!!!! I'm not kidding! RV designers have uncovered a way to screw up a sink!
RV Designers Drink On The Job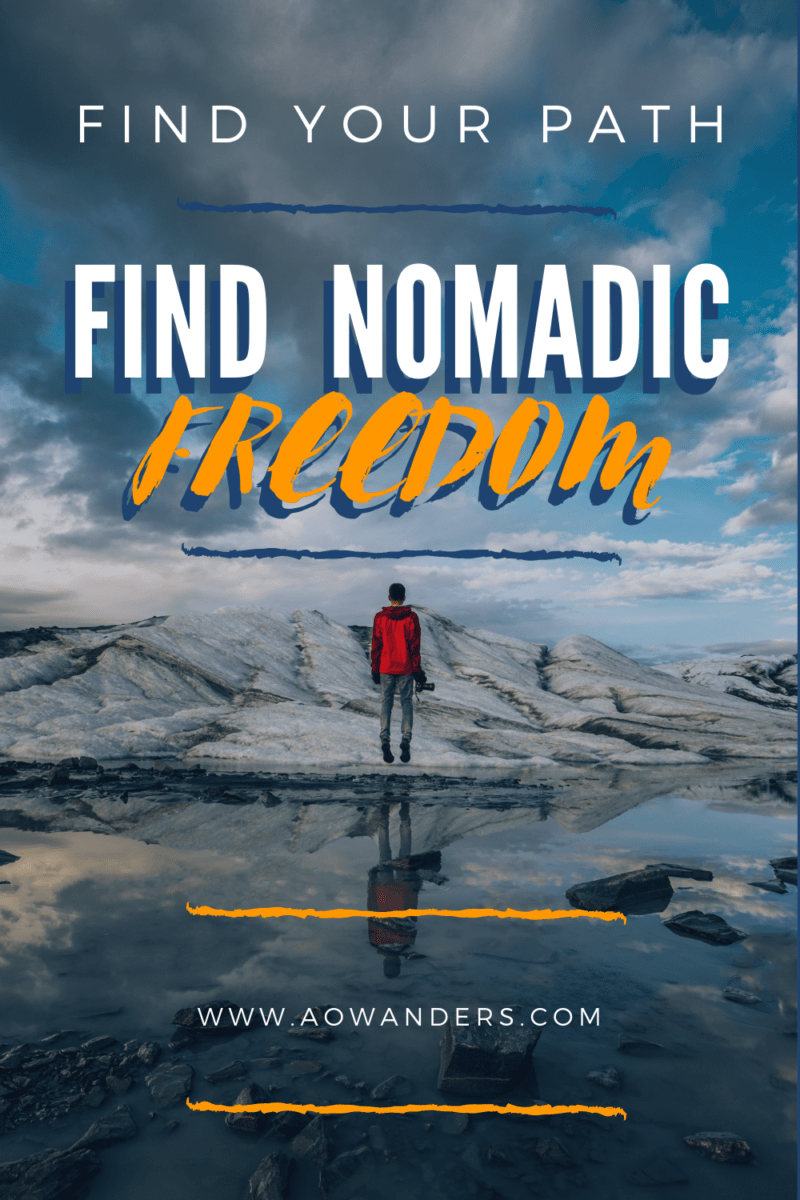 They either put it in cock-eyed to eat up valuable counter space. Forcing you to manage with the counter space behind the sink, or neglect it because of its awkward positioning and just use the table. When they're not putting in a diagonal sink, they opt for circle sinks that aren't big enough to wash the smallest pan. Can't even soak a pint glass or an average-sized spatula. Yes, RV designers are utterly clueless that sinks need to hold things, like water, too soak, and wash normal-sized kitchenware!
After they're done screwing up the sink, they usually destroy all functionality of an RV's cupboards. By attaching cabinets to slanted walls. Which deletes the backend of the cupboard and does not allow you to store things like cereal boxes. Or they put in drawers that aren't even big enough to hold a fork. Then they carpet the entryway in front of your door, with something as ludicrous as the color white!! Because they are unaware that most campgrounds have dirt roads or that boondocking takes place far away from paved roads.
Seriously Kegstands In The Breakroom
Next up is the windows. They look amazing, but look closer! Most windows don't even open up, and when they do, only a small portion of the window actually opens up to fresh air. Take a look at your roof vent. Do you even have one? If so, does it have a fan? Is it a small computer fan or an actual vent fan?
Look back at your windows again. Are they useless single pane or double pane?
Single pane windows will create copious amounts of condensation in the winter and are utterly ineffective in creating a barrier between you and the outside climate.
Variations Of The Good RV Life
You need to train your eyes to see many aspects before buying an RV, then on top of that, you need to figure out how you are going to "RV." What kind of RV life do you want to live? Because there are 11 different styles of conventional RV's and thousands of "RV lives."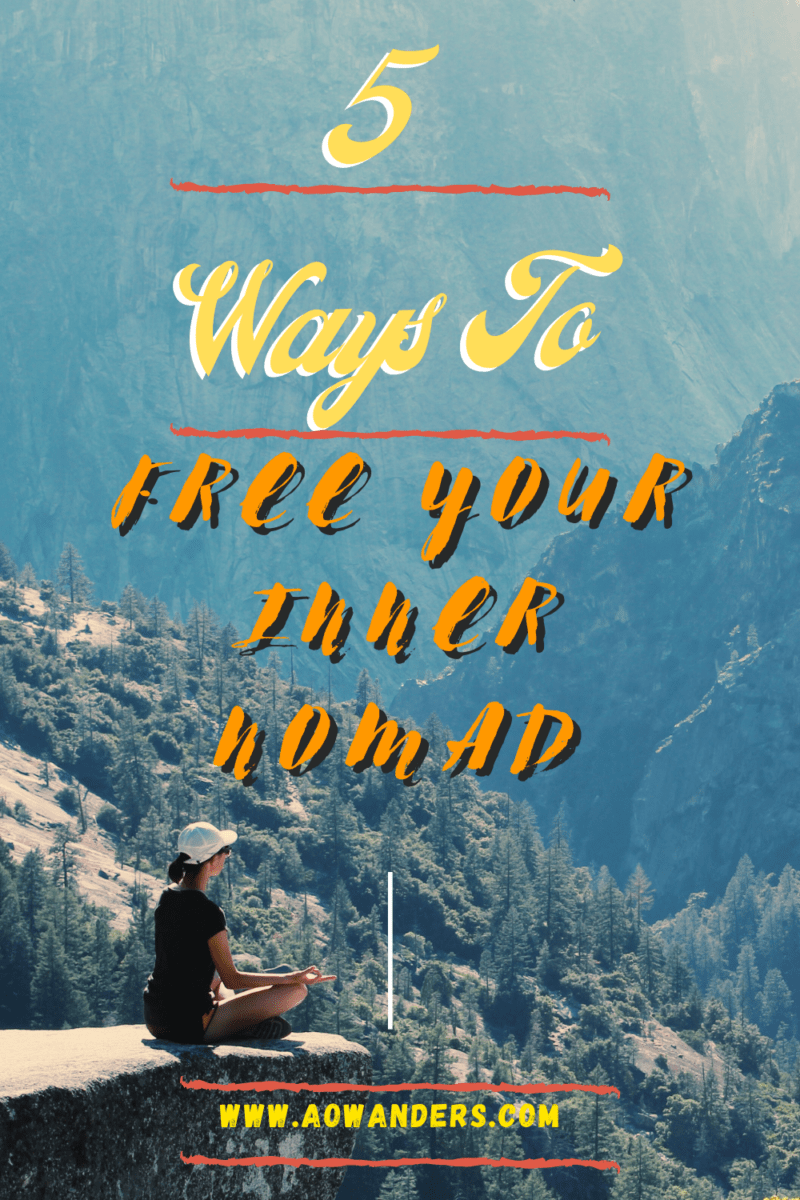 For example, if you plan on doing a lot of boondocking, you're going to most likely end up in a small Class B or Class C. A truck camper would be perfect, and a high top van should also be on your radar.
If you plan to park your camper at a resort and never move it again, then you should go big with a 5th wheel, destination trailer, or even a park model. If your just weekend camping and own a large sedan, you can get by with a pop-up camper.
As you can see, you can't just go buy an RV on a whim. You need to have a plan, a reason, and a set of parameters. To go along with your "RV eyes." If you really want to dig into this step, notice I said "step" of the RV buying process, check out my super popular RV buying guide or my other helpful article on RV buying mistakes. Be sure to bookmark these pages because you will learn something new every time you read 'em.
Ever Dreamed Of Being An RV Mechanic?
As a newbie RVer, it is incredibly vital that you become familiar with your vehicle and learn how to fix some of the simple things that could go wrong. Because doing so will inevitably save you loads of money, time, and prevent a ton of stress.
This doesn't mean you will be able to fix all major issues on your own. But if something small breaks, you should be able to assess the situation and make the necessary fixes. Otherwise, there is a mechanic somewhere just waiting for you to approach them, desperate and willing to pay an arm and a leg to get your RV back on the road again.
DIY RV Fixes & Repair
I've had to fix a section of the flooring on my RV slide out. Imagine how much fun that was with no knowledge or anything to fasten the new floor too. Last year I had to replace my axle and my wheel hub assembly on my travel trailer.
Both of these extensive repairs were done with a Walmart tool kit in a ski resort dirt parking lot, and neither of these two significant fixes could have been prevented. Imagine the stress, inconvenience, and repair bill of relying on an "RV mechanic" to fix these issues. When buying an RV, you inherit the role of "RV handyman." If not, you're going to go broke at the "RV repair shop!" Who generally charge around $400/hr!!
RV Life Mistakes
Saving time and money are just two of the benefits of getting to know your RV. Another advantage is an increased sense of confidence in your ability to drive safely and keep your RV in good shape.
When you're familiar with your RV, you're less inclined to make the type of operational RV mistakes that can ruin your trip, like truck stop refueling centers. Or, even worse, ruin your RV. https://aowanders.com/rv-gas-saving-tips-truck-stops-will-ruin-your-families-first-rv-trip/
For example, if you don't know how many amps your main breaker can tolerate, you're much more likely to blow it. And that can be a costly and time-consuming RV mistake. One that's avoidable by getting to know your RV. Which will make you an expert on that particular brand, make and model.
RVing Confidence To Invest
Remember, it's going to take a while before you're entirely familiar with your RV. It's going to take even longer to feel comfortable while driving your new home on wheels. It will take a considerable amount of time to move past the honeymoon stage and fall in love with your new RV.
It's going to take more time to actually learn how to live out of an RV. It'll be a costly, frustrating amount of time before you'll consider yourself an RV expert who can guide others.
Buying an RV is a lengthy process for ensuring a rewarding long-term investment. Worthy of independence and adventurous freedom. Doing your homework throughout the RV buying process compounds the enjoyment from buying the right RV for the right reasons!
Enjoyable RV Life Takes Careful & Constant Planning
If an experienced RVer tells you it'll take three days to get to your destination, plan for five. That way, you've got some cushion when things run more slowly than you anticipated.
Ultimately, you'll never know every single thing about your RV. But the sooner you start trying to, the better your RV life will be — for you, family, friends, and of course, your RV.
And the more articles you read here at AOWANDERS, the more prepared you will be to buy the right RV for the right reasons.
Plan, plan, plan
You might think that RVers do everything spontaneously. After all, our home is literally on wheels, but the truth is that an RV life without planning is chaotic and expensive! Maybe that's your thing, and we should meet up if it is.
One thing RVs are not known for is being cheap at the pump. If an RVer doesn't have a solid plan for where they're going and how they're getting there, the end result will be lots of money spent on gas.
Another way in which a lack of planning can hurt you as an RVer is in the places you stay at. Or, to put it more clearly, the places you can't stay. Reread that sentence again if you missed the point.
RV Road Trip Planning & Budgeting
Imagine that you've heard of an RV park that is in the perfect location. You travel hundreds of miles to get there, and you finally arrive at 2 AM.
You're dead tired and ready to crash, but then you discover that the park is completely full. There are no vacancies. And now you have nowhere to park your RV.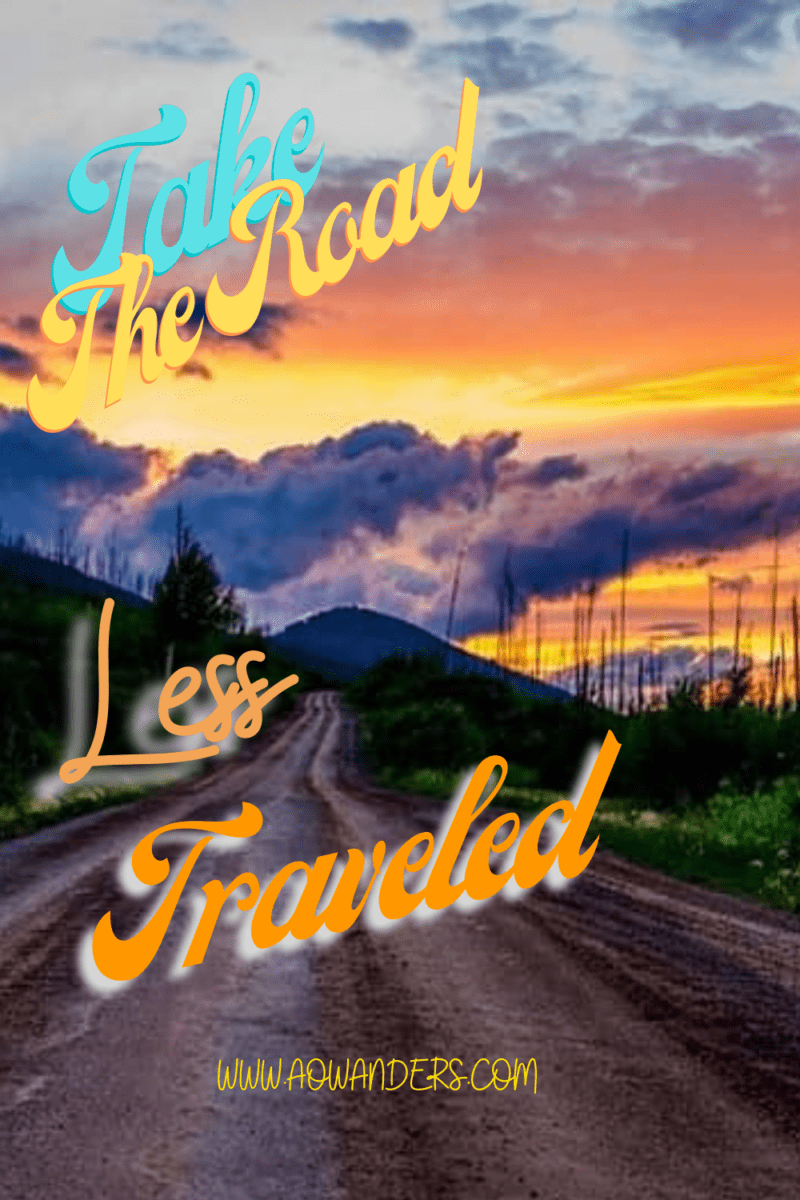 This nightmare of a situation could have been prevented. Still, you chose not to call ahead and make reservations, or read my popular cheap RV hookups guide, or my boondocking bible, or … I'll stop there. And so it goes for those who hit the open road with no plan.
Epic RV Adventures
It might sound like more fun to completely wing it once you've established yourself as an RVer, but doing so usually has disastrous consequences. Avoid them by planning ahead and adequately preparing for the RV life you want to live.
The result will be that you get to enjoy the best RV routes, top-rated RV parks, and campgrounds. Along with a stress-free and more enjoyable adventure. "RV Life" is a lot like solving riddles every waking second.
The more research you do, the better plans you will make, and the faster you will overcome the puzzles of full-time RVing. Oh, and you'll save tons of money by knowing your expenses ahead of time. All it takes is planning your route, your budget, and the places you'll stay ahead of time.
RV Life ~ Are You A Minimalist Or A Hoarder?
Full-time RVers who have been doing this for a while have mastered the art of cheap RV living down to a science. They're somehow able to comfortably pack every little thing they need – and absolutely nothing more into an oversized vehicle.
Your goal should be to imitate their efficiency when preparing for life in a motorhome.
How To Pack A Camper?
Not to make things more confusing, but it really does depend on several factors. Part of it has to do with your personal preferences. Part of it has to do with the amount of space you have onboard your camper, but ultimately camper packing comes down to what "style" of RVing you want to do.
The best way, for me, to tell you what to pack as a new RVer is to give you a list of the absolute camper essentials, and then let you decide what else you can comfortably fit in your new or used camper. Here are 20 non-negotiable items you must plan on packing as you begin life as an RVer.
21 Must-Have Camper Accessory Essentials
battery jumper cables
drinking water hose
electrical adapters
electrical tape
duct tape
emergency road kit
extension cords
extra cotter pins
extra motor oil and transmission fluid
fire extinguisher
flashlight
leveling blocks
pet supplies (if you own one)
sewer kit
shovel
surge protector
tire pressure gauge
toilet chemicals
water pressure regulator
wheel chocks
water-tight bag for important documents (license, registration, etc.)
As for clothing, you really only need to bring a week's worth of clothes. It's totally feasible to plan on doing laundry once a week, and the more clothes you bring, the more room you lose. Not to mention the longer your stay at the laundromat will be.
Make life easier and more enjoyable by bringing just the basics. It's what all experienced RVers do. Clutter and RVs don't go well together.
Create a checklist for every time you stay at a campground
Being the RV rookie you are, chances are you don't have your campground routine established yet. That's okay. But I do suggest you create one ASAP.
Doing so will ensure your stay gets off to the best possible start. And because human nature is to forget things at the worst possible time, it helps to have a checklist for every time you stop.
As in a literal hand-written (or typed out) checklist of specific steps to take each time you pull into a new campground. Laminate it. Stick it to your dashboard, RV camper door, and/or utility door. My friend made a pillowcase out of his list, so he never loses it.
On that note, I've created an 8-point checklist for you. In this exact order, you should:
RV Life Campsite Setup Checklist
Check the site for 1) branches hanging low and 2) any obstacles that might be on the ground.
Identify the location of the electrical, sewage, and water hookups.
Carefully pull your RV up to the hookups.
If necessary, level your RV with blocks or stabilizing jacks.
Chock your wheels to secure your RV.
Connect to the electrical hookup so that your appliances pull from this source of power instead of your battery or propane.
Attach your sewer hose to the drain hookup.
Put up your awning and then set up your campsite.
Enjoy RV Life!
By following this checklist each and every time you stay at a campground, you'll ensure that things go smoothly from the get-go.
As a new RVer, that's precisely what you want. Correct? Don't reinvent the wheel. Just go with the flow. Don't sweat the small stuff. Work smarter, not harder. Everyone likes to be apart of the solution. Don't be afraid to delegate.
My list is just a basic campsite "setup" list. Each RV has its own intricacies, and every campsite will have its own challenges. Adapt a list of your own that fits the "RV life" you're going to live.
Slow down and enjoy all that RV Life Has To Offer
This tip is less technical than the others but equally just as important.
As a new RVer, you're probably itching to get started on RV life. You have the keys in your hand, and there's nothing separating you from the open road. You can taste the freedom and feel the energy flowing through your body.
But slow down. Breathe. You don't have to rush into this.
Although you're tempted to go everywhere you possibly can as fast as you can, it's better to ease into RV life. So many RVers race from point to point. They forget why they bought a camper in the first place and soon find themselves in over their heads.
Stop and Smell The Campsite Roses
You always have a roof over your head, so make the most out of each stop. Rather than trying to cram as much travel as you can into each day, spend less time on the road and more time on the adventure.
Think of it this way: as an RVer, you have plenty of time to enjoy your journey. Why rush it? Why force it? Are you trying to bring it to a conclusion sooner rather than later? Slow down and embrace your new-found freedom.
Those of us who have been RVing for a while will confirm that the calm, slow-paced RV life has to offer is the most fulfilling rewarding, adventurous RV life you can live. And I've been adventure traveling since 1998!
While you'll soon discover that experience is the best teacher, these 5 RV life tips will provide you with a trustworthy roadmap for how to kickstart your life as an RVer.
These RV Life tips are just guidelines, and the more you embrace them—expand on them—absorb them, the more enjoyment you're going to find from them.
Unfortunately, there is no official guide for how to be an RVer. There are, however, a whole lot of folks who have done it. Your best bet as a new RVer is to listen carefully and observe all you can. Because there's no right or wrong way to RV as long you're enjoying it.
And by following the suggestions of those who've been there, like the 5 tips described in this article, you too will soon be an experienced RVer with stories to tell and lessons to share.
As for now, welcome to RV life!
My Favorite Travel Leaf Peeping Booking Resources: Most Affordable & Efficient Travel Booking Tools I Use Everyday
Book Your Flight
Find a cheap flight by using Skyscanner or Momondo. These are my two favorite "flight" search engines because they search through websites and airlines around the globe and offer a calendar view to find even cheaper flights for flexible travelers.  Check out these UNIQUE destination deals or my favorite All Inclusive Booking Travel Tool!
Rent An RV
Find cheap RV rentals for your next adventure by using Outdoorsy or RVshare.  These are my two favorite "RV" search engines because they allow you to rent from private RV owners, and offer a wide variety of chooses at affordable rates.  Want to start making money by renting out your RV?  List it with Outdoorsy or RVshare.
Book Your Accommodation
You can book your hostel with Hostelworld. If you want to stay elsewhere, use Booking.com as they consistently return the cheapest rates for guesthouses and cheap hotels.  Get a $40 credit for booking with AirBnb.  Need to book a private campsite use my favorite RV booking site Hipcamp!
Travel Community
Join the Escapees travel club to meet fellow travelers and talk about all things related to RVing and overland travel.
Travel Packages & Tours
Are you looking for worldwide tours and travel packages?  Check out my go-to source — IntrepidTravel!  Looking for more family related travel packages and tours book with GAdventures.
Don't Forget Travel Insurance
Travel insurance will protect you against illness, injury, theft, and cancellations. It's comprehensive protection in case anything goes wrong and will cover things like transport security, crisis response and medical transports such as Life Flight. Why go on any trip without a safety net that costs less than a case of beer? I've been using SafetyWings for years without any issues.
My favorite companies that offer the best service and value are:
SafetyWings (ONLY $35 & Covers USA Travelers)
World Nomads (for everyone below 70)
Insure My Trip (for those over 70)
Medjet (for additional travel insurance coverage like medical transport, travel security & crisis response)
Looking for the best companies to save money with?
Check out my resource page for the best companies to use when you travel! I list all the ones I use to save money when I travel – and I think will help you too!
Just Want To Support This Amazingly Resourceful Website
Websites incur constant fees!  From hosting costs to massive amounts of personal time creating beneficial content for readers to consume at their leisure.  To help offset those costs or just to say, Thank You.  You can help support this community by shopping through any of the links found on my resource page.  Shop on Amazon through this link and I'll get a small commission, or you can directly support this site through Paypal donations.  None of this is a requirement its just helpful and creates a better community for all of us.